Shippsy made shipping from USA to Canada fast, more affordable, and hassle-free. So, if you frequently cross border online shopping, consider this mobile-friendly website!
If this is your first time hearing about our brand, here is what you need to know about Shippsy. Check out Shippsy's frequently asked questions:
What Do I Need to Start An Account?
What makes Shippsy a better cross border shipping provider is its stress-free shipping process. We take care of any paperwork, transportation, and border clearance. Simply put, Shippsy will do everything about your cross-border shipping process on your behalf.
All you have to do is provide us with your contact information and your signature as part of the registration process. This process enables us to clear and import the products into Canada on your behalf.
On the other hand, choose the business account if you import goods for commercial use and prepare your importer number. It will only cost you CAD 5 to open a business account with the broker. Then, just wait up to 10 working days for the broker to completely set up your account before importing products.
How Much Does It Cost to Create A Shippsy Account?
Creating a Shippsy account for personal imports is absolutely free! There are no upfront or hidden charges incurred during registration. So, just input all personal details correctly, and you are all set!
On the other hand, as mentioned earlier, registering for a business account will cost $5 (but nothing to worry about because it's a one-time payment only). After paying, our customs broker will set up your account within ten business days.
What Items Can You Not Send To The CA?
Shippsy does not handle any parcel under the prohibited and restricted goods list. Therefore, it is better to double-check the product description of the items you intend to buy to avoid issues during the importation.
Furthermore, Shippsy only accepts items with proper packaging. The package should be a sealed and labeled box, poly bag, or something similar. Shippsy will not accept personal drop offs (must be a registered carrier) or open plastic/paper bags, gift wraps, etc. The company has the right to automatically dispose of any package in paper bags sent to the US facility.
Shippsy is highly compliant with Canada Border Services Agency (CBSA) regulations. Thus, any misdeclaration or inaccuracy in item descriptions or total product value will result in a sanction of CAD 300 and permanent suspension of your account. Moreover, you may face other penalties or severe consequences from CBSA.
To ensure that the products to be imported do not go under the prohibited list, you may contact Shippsy's customer service or check out our Help & Support page.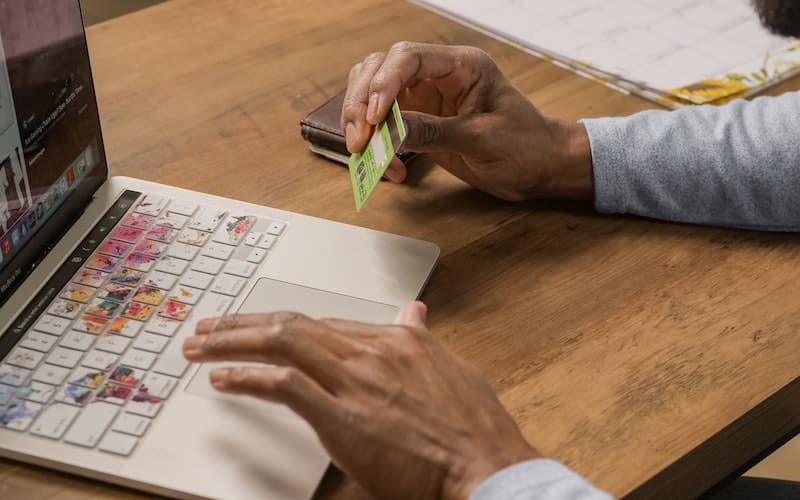 What Payment Options Are Available?
To pay for the shipping cost, you must add a credit card to your account before requesting a shipment to be imported to Canada. Shippsy accepts both Visa and Mastercard. We ensure that your personal info is securely stored and payment will not be processed without your confirmation/authorization.
What Is Included In The Payment?
The shipping rate starts at *$6.99, which includes the handling fee and CBSA taxes and duties (if applicable). Take note that the brokerage fee is mainly applicable to business/commercial imports. Meanwhile, the CBSA duty and VAT will be calculated based on the items imported PER DAY value.
You can check this article to get a summary of how the tax and duty are calculated.
*Prices are shown in CAD. Shipping to the British Columbia region starts at $7.99, while shipping to Quebec starts at $9.99. Duties and taxes may still apply.
What Is The Schedule of the Shippsy US Facility?
Our US facilities are located in Sanborn, New York and Blaine, Washington. Our New York facility warehouse is open Mondays to Fridays, from 9:00 AM to 5:00 PM EST. Meanwhile, our Washington warehouse is available Mondays to Fridays, from 9:00 AM to 5:00 PM PST. This info may be important for your online store's shipping provider.
What Information Do You Need to Provide When Shipping with Shippsy?
As mentioned, Shippsy is fully compliant with CSBA regulations. Therefore, we will ask for the item description, declared value, and a receipt showing the value of the products.
How to Declare Items?
Once the order reaches our US facility, you need to log in to your Shippsy account and create your declaration. Click on the ACTION REQUIRED tab and find the shipment you wish to work on. Then, select PROVIDE DETAILS.
You can check this comprehensive article to know the details you must remember when declaring items.
What Should You Do If You Have Multiple Shipments in One Invoice?
The customer is solely responsible for knowing the number of packages received in Canada and identifying which boxes correspond to which invoice. Shippsy is not liable for figuring out which invoice each parcel is related to and has no means of determining how many packages are arriving. Keep tabs on your online store's tracking updates, share info with our customer support team as needed, etc.
However, you can request additional photos from our US facility for a minimal fee to help you know the items that came. To do this, go to your Shippsy account and choose a shipment. Then, scroll to the bottom of the right-hand panel, and click the REQUEST IMAGES button to submit an image request.
So, what are you waiting for? Contact our friendly and reliable customer service and revel in unfussy cross border (US-to-Canada) online shopping!
Meanwhile, if you have a business and you wish to grow it in the United States, shipping Canada to USA with Stallion Express is something to consider! They enable sellers to compete with other US brands without breaking the bank, as they have the opportunity to receive a discounted shipping rate when shipping with the United States Postal Service (USPS).
Other postage options are available for your convenience: United Parcel Service (UPS), FedEx USA, and Stallion Economy USA.
Key Takeaway
Ensure an easy and cost-effective US-to-Canada* with Shippsy and keep shipping from Canada to USA stress-free with Stallion Express.
*Shippsy only handles US-to-Canada shipping. Stallion will handle all shipments within Canada, the United States, and internationally. Stallion will handle eCommerce shipping.
As always, our customer support will be happy to assist you, so don't hesitate to call our hotlines. You may subscribe to our social media accounts for the latest updates, notifications, and other information about our services.