Happy Victoria Day!
Here is a summary of our Victoria Day long weekend schedule:
Friday, May 19

All Regions: Ontario, British Columbia, Québec

Regular Hours for Shippsy branch locations

Sunday, May 21

All Regions: Ontario, British Columbia, Québec

Regular Hours for Shippsy branch locations

Monday, May 22

Ontario: OPEN*, Holiday Hours of 11AM - 4PM

London, Kitchener and North York branches are CLOSED

British Columbia: OPEN, Holiday Hours of 11AM - 4PM
Québec: OPEN, Holiday Hours of 11AM - 4PM

Tuesday, May 23

Back to Regular Hours for all Shippsy branches
Spring is here and we're excited about the warmer weather! As we hop into the Easter holidays, please review our hours of operation below.
Friday, April 7
Ontario: OPEN*, Holiday Hours of 11AM - 4PM

London, Kitchener and North York branches are CLOSED

British Columbia: OPEN, Holiday Hours of 11AM - 4PM
Sunday, April 9
All Regions: Ontario and British Columbia

Regular Hours for Shippsy branch locations
Monday, April 10
Back to Regular Business Hours for all Shippsy branches
Whether you celebrate the Easter holiday or not, the team at Shippsy wishes you a joyous weekend to relax with family and friends!

Have questions or concerns? Reach out to our customer support team at [email protected]hippsy.com or through our toll-free number at 888-744-7779.
Shippsy made shipping from USA to Canada fast, more affordable, and hassle-free. So, if you frequently cross border online shopping, consider this mobile-friendly website!
If this is your first time hearing about our brand, here is what you need to know about Shippsy. Check out Shippsy's frequently asked questions:
What Do I Need to Start An Account?
What makes Shippsy a better cross border shipping provider is its stress-free shipping process. We take care of any paperwork, transportation, and border clearance. Simply put, Shippsy will do everything about your cross-border shipping process on your behalf.
All you have to do is provide us with your contact information and your signature as part of the registration process. This process enables us to clear and import the products into Canada on your behalf.
On the other hand, choose the business account if you import goods for commercial use and prepare your importer number. It will only cost you CAD 5 to open a business account with the broker. Then, just wait up to 10 working days for the broker to completely set up your account before importing products.
How Much Does It Cost to Create A Shippsy Account?
Creating a Shippsy account for personal imports is absolutely free! There are no upfront or hidden charges incurred during registration. So, just input all personal details correctly, and you are all set!
On the other hand, as mentioned earlier, registering for a business account will cost $5 (but nothing to worry about because it's a one-time payment only). After paying, our customs broker will set up your account within ten business days.
What Items Can You Not Send To The CA?
Shippsy does not handle any parcel under the prohibited and restricted goods list. Therefore, it is better to double-check the product description of the items you intend to buy to avoid issues during the importation.
Furthermore, Shippsy only accepts items with proper packaging. The package should be a sealed and labeled box, poly bag, or something similar. Shippsy will not accept personal drop offs (must be a registered carrier) or open plastic/paper bags, gift wraps, etc. The company has the right to automatically dispose of any package in paper bags sent to the US facility.
Shippsy is highly compliant with Canada Border Services Agency (CBSA) regulations. Thus, any misdeclaration or inaccuracy in item descriptions or total product value will result in a sanction of CAD 300 and permanent suspension of your account. Moreover, you may face other penalties or severe consequences from CBSA.
To ensure that the products to be imported do not go under the prohibited list, you may contact Shippsy's customer service or check out our Help & Support page.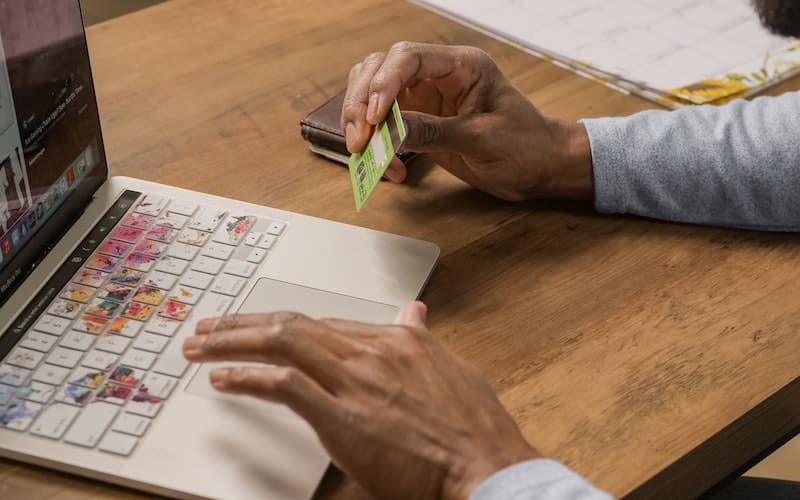 What Payment Options Are Available?
To pay for the shipping cost, you must add a credit card to your account before requesting a shipment to be imported to Canada. Shippsy accepts both Visa and Mastercard. We ensure that your personal info is securely stored and payment will not be processed without your confirmation/authorization.
What Is Included In The Payment?
The shipping rate starts at *$6.99, which includes the handling fee and CBSA taxes and duties (if applicable). Take note that the brokerage fee is mainly applicable to business/commercial imports. Meanwhile, the CBSA duty and VAT will be calculated based on the items imported PER DAY value.
You can check this article to get a summary of how the tax and duty are calculated.
*Prices are shown in CAD. Shipping to the British Columbia region starts at $7.99, while shipping to Quebec starts at $9.99. Duties and taxes may still apply.
What Is The Schedule of the Shippsy US Facility?
Our US facilities are located in Sanborn, New York and Blaine, Washington. Our New York facility warehouse is open Mondays to Fridays, from 9:00 AM to 5:00 PM EST. Meanwhile, our Washington warehouse is available Mondays to Fridays, from 9:00 AM to 5:00 PM PST. This info may be important for your online store's shipping provider.
What Information Do You Need to Provide When Shipping with Shippsy?
As mentioned, Shippsy is fully compliant with CSBA regulations. Therefore, we will ask for the item description, declared value, and a receipt showing the value of the products.
How to Declare Items?
Once the order reaches our US facility, you need to log in to your Shippsy account and create your declaration. Click on the ACTION REQUIRED tab and find the shipment you wish to work on. Then, select PROVIDE DETAILS.
You can check this comprehensive article to know the details you must remember when declaring items.
What Should You Do If You Have Multiple Shipments in One Invoice?
The customer is solely responsible for knowing the number of packages received in Canada and identifying which boxes correspond to which invoice. Shippsy is not liable for figuring out which invoice each parcel is related to and has no means of determining how many packages are arriving. Keep tabs on your online store's tracking updates, share info with our customer support team as needed, etc.
However, you can request additional photos from our US facility for a minimal fee to help you know the items that came. To do this, go to your Shippsy account and choose a shipment. Then, scroll to the bottom of the right-hand panel, and click the REQUEST IMAGES button to submit an image request.
So, what are you waiting for? Contact our friendly and reliable customer service and revel in unfussy cross border (US-to-Canada) online shopping!
Meanwhile, if you have a business and you wish to grow it in the United States, shipping Canada to USA with Stallion Express is something to consider! They enable sellers to compete with other US brands without breaking the bank, as they have the opportunity to receive a discounted shipping rate when shipping with the United States Postal Service (USPS).
Other postage options are available for your convenience: United Parcel Service (UPS), FedEx USA, and Stallion Economy USA.
Key Takeaway
Ensure an easy and cost-effective US-to-Canada* with Shippsy and keep shipping from Canada to USA stress-free with Stallion Express.
*Shippsy only handles US-to-Canada shipping. Stallion will handle all shipments within Canada, the United States, and internationally. Stallion will handle eCommerce shipping.
As always, our customer support will be happy to assist you, so don't hesitate to call our hotlines. You may subscribe to our social media accounts for the latest updates, notifications, and other information about our services.
It's not too soon to begin making plans to enjoy the long weekend with your family and loved ones! Please read ahead to be prepared for holiday hours at some of our branch locations.
Sunday, Feb 19
All Regions: Ontario and British Columbia

Regular Hours for Shippsy branch locations
Monday, Feb 20
Ontario: OPEN*, Holiday Hours of 11AM - 4PM

London branch is CLOSED
Kitchener branch is CLOSED
North York branch is CLOSED

British Columbia: OPEN*, Holiday Hours of 11AM - 4PM
Tuesday, Feb 21
Back to Regular Hours for all Shippsy branch locations
For inquiries or suggestions, allow us to assist you by reaching out to our customer service team at [email protected] or through our toll-free number at 888-744-7779.
Let's be friends! Follow us @loveshippsy on TikTok and Instagram.
Don't forget to use #loveshippsy or tag us while unboxing your favourite items for a chance to be featured!
The team at Shippsy wishes you a safe and enjoyable holiday season ahead.
Due to the snowstorm in British Columbia and considering the safety of our team members, our cross border delivery will be canceled today.
Delays are expected due to the road conditions and U.S. Thanksgiving last Thursday, November 24.
Our branch location remains open with regular business hours.
Please take extra caution on the roads!
If you have questions or need assistance with anything, give us a call at 888-744-7779 or reach out by email at [email protected]
'Tis the season! As we all prepare for the upcoming holiday season, please review our special hours so you can plan accordingly.
Shippsy Branch Locations
(All Regions: Ontario and British Columbia)
Sunday [Dec 11]

Ontario:

Mississauga - Regular Business Hours
Markham - Regular Business Hours

British Columbia - CLOSED
Sunday [Dec 25]

All branch locations CLOSED

Monday [Dec 26]

All branch locations CLOSED

Tuesday [Dec 27] to Friday [Dec 30]

Regular Hours for all Shippsy branch locations

Sunday [Jan 1]

All branch locations CLOSED

Monday [Jan 2]

Back to Regular Hours for all Shippsy branch locations
The team at Shippsy wishes you a safe and enjoyable holiday season!
For inquiries or suggestions, allow us to assist you by reaching out to our customer service team at [email protected] or through our toll-free number at 888-744-7779.
Delays for Shippsy in Ontario
Due to an upcoming winter storm this weekend, as well as a declaration of a State of Emergency in New York including Buffalo, delays for our services are to be expected.

There will be delays with U.S. shipments received at our New York facility yesterday and today. All shipments received from November 17 - 18 will begin transportation to Canada on Monday, November 21 due to road closures from the storm.

We are anticipating a 2-3 days delay or more to the transit-times as shipments may become backlogged this weekend.

If you have questions or need assistance with anything, simply reply back to this email or give us a call at 888-744-7779.

Until Next Time,
Your Friends at Shippsy
888-744-7779
Christmas is a wonderful time to celebrate the people in your life who make each day special. Among these people are the amazing moms and mother figures who always got your back through thick and thin. Truly, a mom's love has no boundaries. Their love for their children is always greater than what they have for themselves.
Our mothers might get too busy preparing for the jolliest season of the year. So, let us not forget to thank them every day for that! A simple act of kindness and love towards them (suggestion: help mom plan Christmas recipes, wrap gifts, or decorate the house with tons of Christmas ornament) can go the extra mile in making things lighter for them.
Let's step up the Christmas gift ideas this holiday season and get away from gifting the usual items mothers receive on special days, like mothers day. Instead, let us show our love and appreciation to our moms by surprising them with their favorite things and gifts that match their personalities.
Have you already bought your Christmas present for mom? If you have not yet decided on what to buy, this article will give you a list of the best gift ideas from the US that are perfect for different kinds of moms. Also, get to know how to ship items from the US to Canada with Shippsy.
So, what are you waiting for? Read now!
The Coffee Mom
If the mother figure in your life couldn't function well in a day without gulping cups of coffee, here's the perfect Christmas gift for her. Let your mom taste and experience different kinds of flavors from across the globe. This Cometeer Mixed Roast Box comes with a selection of 4 unique light, medium, and dark roasts divided into 32 cups. Don't let your mom miss out on this great deal! Previous buyers have left five-star reviews for the high-quality experience they have gone through with this product.
The Active Mom
Does your mom have an active lifestyle? Make sure she's always hydrated by giving her this Hydro Flask 32 oz Wide Mouth Bottle. This product is insulated stainless, so your hot or cold drink can last for long hours (24 hours for cold drinks, 12 hours for hot). Additionally, this product is safe to use as it is BPA-free and phthalate-free. Your mom will definitely enjoy working out or going on adventures while keeping herself hydrated!
The Photo-Lover Mom
An instant film camera is a perfect gift for moms who love to snap pictures of almost everything around them! This Fujifilm Instax Mini 9 is one of the best gifts for mom for Christmas day. She can carry it around as it comes in very handy. Also, the product is available in six colors. Thus, you get to choose which color fits her personality. So, purchase this item and give it to your mom so that she gets extra happiness taking photos of memories she would like to keep for life!
The Glam Mom
If you don't know what to give to your glam mom who's got it all (brain, beauty, and an awesome child!), then try this one. Your mom will definitely enjoy glamming up with this Revlon One-Step Volumizer Plus 2.0. This hair volumizer is a great gift, manufactured with a detachable design for better control and easier storage. Also, it has four different heat settings (low, medium, high, and cool) that cater to their hair needs without causing damage. Purchase this now and help your mom always look her best every day!
The Cool Mom
Here's something your cool mom would love to wear while doing super cool things! Does she love riding motorcycles, attending rock band concerts, or walking around wearing the trendiest outfits? This Women's Faux Leather Moto Jacket from Levi's is the perfect item for her! So style up your mom's look this holiday season with swag. This item is available in thirteen colors and is made with insulated lining. Thus, your mom will look cool in style while enjoying Christmas eve!
All Moms Are Perfect!
All mothers and mother figures are perfect regardless of their differing styles and personalities! Of course, no two mothers are alike, but one thing is for sure: they all give us extraordinary love in their own ways. So, for her to spend a spectacular season, celebrate by giving mom gifts for Christmas that will remind her of how unique she is!
Shop at the biggest US retailers and ship presents to Canada only with the best, providing great shipping services and the cheapest shipping rates!
Ship Your Items With Shippsy
Choose Shippsy to ship package to Canada from USA to get a premium cross-border shipping experience! Here's a list of questions you might have in mind right now:
How do I use Shippsy to ship items from the USA? All you need is a Shippsy account to get your exclusive Shippsy US address and Shippsy account number, which you will use in your online purchases from the US! You can sign up via our website. Membership is free!
How does it work? Cross-border shipping can be very expensive, but we make it simple with Shippsy. Instead of shipping directly from your US retailer to Canada for a pricey amount, all your purchases will be sent to our US facility. Then, Shippsy ships them to Canada, where you can take advantage of our great services: pick up your parcel, have them delivered to your home for a minimal cost or ship items in high volume.
How long does it take for my package to arrive? The turnaround time for your packages with Shippsy takes only 2-3 business days, starting from your online checking out of your items from US retailer sites.
How much does it cost? A regular package (weighing less than 10 lbs) costs only CAD 6.99! Plus, you can have a 25% discount on the handling fee if you request three packages on the same day. (Note that taxes and duties still apply, and the discount is not available in the region of British Columbia.) You may check out Shippsy's Pricing Page for more information about our shipping rates.
Connect With Us!
Visit our website to get updates on our features, services, blogs, and guides! To talk to one of our friendly customer service staff, you may call 888-744-7779 or send us a message. Shippy's Client Support is available Mondays to Fridays from 8 AM to 6 PM (EST) and Sundays from 12 PM to 3 PM (EST).
Key Takeaway
Who wouldn't want to celebrate Christmas with the happiest mom? No amount of gifts and tokens can ever repay all her love and sacrifices for her children. But seeing her emanating happiness as you hand over that perfect gift for her makes everything worth it. So, do your cross-border online shopping now and ship with Shippsy!
Christmas is coming, and people worldwide are excited about it. For parents, the holiday season may bring a lot of strenuous activities like preparing for parties, baking Christmas cookies, wrapping presents for the family, and decorating the house. Meanwhile, the Christmas season means fun and surprises for kids!
Moreover, children await the coming of Santa Claus! Thus, gifts are what make Christmas truly a festive season for the kids. Parents are starting to line up at stores as early as now to buy Christmas decorations and treats that would make their kids giddy and ecstatic. However, the thing is, Christmas rush and holiday shoppers pose two problems. First, shopping may become stressful and second, most products become sold out.
So, how can you avoid this? The answer is to do early Christmas shopping! Avoid the hassle of holiday preparations by shopping online, and don't miss out on the early holiday sales, deals, and wide availability of product variations. Read this Shippsy's Christmas gift guide and be your child's secret Santa by buying these Marvel must-have items your kids will surely love! Read now!
Lego Marvel Infinity Gauntlet
It's been years since the Avengers: Infinity War movie was released in the cinemas. However, the hype continues as many fans still buy and collect trending items shown in the film. One of these is the Infinity Gau ntlet Thanos was wearing when the biggest finger snap in the entire history of the universe happened! Don't let your kids miss this trend. Purchase this item and make your kids feel as mighty as Thanos!
Marvel Spider-Man Multi Movie Collection Pack
Here's an amazing gift your Spider-Man fanatic child will love! The Marvel Spider-Man Multi Movie Collection Pack is inspired by iconic Marvel heroes and villains featured in Spider-Man movies like Iron Man, Doctor Strange, Mysterio, Vulture, and five different Spider-Man heroes. But be careful as this product contains small parts unsuitable for children under three years of age.
Strange Comic Madness Throw Blanket
Little fans of Dr. Strange will surely enjoy using this cozy item! This Doctor Strange Multiverse of Madness Blanket is made of 60% polyester and 40% cotton, making it shrink and fade-resistant. Thus, a must-have for the winter season! Let your kids enjoy watching the falling snow by their windows while snuggling in this cute and comfy blanket.
Funkoverse: Marvel 100 4-Pack
Shop early for Christmas and surprise your kids with this Funkoverse Strategy Game! In this item, four Marvel heroes (The Avengers Captain America, Iron Man, Black Panther, and Black Widow) battle in epic board game scenarios. Also, kids will definitely have fun as 2-4 players can play this game.
Game instructions can be downloaded by visiting this page. Purchase this item now!
Marvel Studios' Black Panther Legacy Collection
The newest Black Panther movie franchise has just been released, starring its newest lead. And yet, fans still carry the love they have for T'Challa, played by the late Chadwick Boseman. Moreover, let your kids experience being the great Black Panther by buying this Marvel Studios' Black Panther Legacy Collection Warrior Pack. It comes with a mask and a pair of claws that children can use for role-playing games.
Hasbro Marvel Super Web Slinger
Here's another item your children can use to role-play their favorite superhero on Christmas day. Kids will love playing the role of our friendly neighbor, Spider-Man, with this Hasbro Marvel Spider-Man Super Web Slinger! The product includes a can of web fluid and water cartridge for the extreme Spidey action and a wearable glove with a Velcro band for a good wrist attachment. So purchase this item and let your little hero save the day!
Shippsy: Your Cross-Border Shipping Hero
Let Shippsy be your shipping hero for the Christmas gifts you have to ship from USA to Canada! With our premium shipping services and cheapest shipping rates, you will get the best experience in shipping to Canada!
Use our Parcel Pickup Service
Claim your package in our branch locations with our Parcel Pickup Service!
Here's how you do it. First, copy and paste your US shipping address from your Shippsy dashboard, when placing your orders at any US online retailer during this holiday shopping season. The items will be added to your dashboard once Shippsy receives your items in our US facility.
Then, you will receive an email to make a payment for the Shippsy fee and any tax/duties if applicable. All payments are securely done via the Shippsy website. At this point, your parcels have already been assessed for border clearance in Canadian customs. You will be notified again via email when your package is ready for pickup at any Shippsy branch locations. Bring your order pickup sheet and a piece of your Photo ID to pick up your parcel.
How Much It Costs
The shipping fee for a regular package weighing 10 lbs and below costs CAD 6.99 (depending on your region). You can take advantage of a 25% discount on the handling fee if you request three or more packages on the same day (this does not apply to the region of British Columbia). The Shippsy fee covers brokerage and transportation, and your payment comes with free complimentary storage for up to 30 days (CAD 1.00 storage fee will incur after 30 days).
Check our pricing page for more information, or contact our customer service for assistance.
Key Takeaway
Avoid the hassle of holiday shopping for gifts by online shopping early at the biggest US stores! Surprise your kids when they open their gifts on Christmas eve, and watch them enjoy a marvelous playing experience this Holiday season. And, of course, use Shippsy to send your Christmas presents from the US to Canada.