Are you scrolling down TikTok to find the latest viral products? So are we! Shippsy wants to make it easier for you to find the products as quickly as possible!
That's why we are here to release blog posts of the top TikTok products weekly and provide tips on how to ship to Canada cost-effectively and hassle-free. Check it out now!
Stanley - The Quencher H2.0 Flowstate Tumbler
Stanley, a US-based drinkware shop, has become viral on TikTok because of its perfectly designed tumblers. In 2022, they released the viral Adventure Quencher, which gained the attention of many people. Now, the fans of Adventure Quencher have something to look forward to as they have released a better version of their beloved tumbler!
Like its predecessor, the Quencher H2.0 Flowstate Tumbler is making a name for itself. The newly designed tumbler has some added features, like impressive cooling capabilities because of its double-wall vacuum insulation. It is also made from 90% recycled stainless steel, truthful to their advocacy of sustainability. Plus, these cute tumblers come in five sizes, offering an array of colour options for each size. 
The ergonomic handle also gives users a fine yet comfortable grip over its hold, and a straw, which is both BPA-free plastics and dishwasher-friendly.
Stardrops - The Pink Stuff Miracle Cleaning Paste
Stardrops originated in the United Kingdom, but you can easily purchase them on Amazon. While they have introduced many products, their "The Pink Stuff" is among the most popular ones. This viral product did wonders in thousands of households due to its magical cleaning prowess.
Many TikTok users have tested this product and shown before and after photos on the platform to show its effectiveness. Most of those who tried it claimed that this product is a must-have for every household, making it more viral. Thus, Stardrops' The Pink Stuff will be your favourite if you want a helpful cleaning buddy. 
Trader Joe's Brazil Nut Body Butter
While Trader Joe's Brazil Nut Body Butter has been considered a duped version of Sol de Janeiro's Brazilian Bum Bum Cream, many claimed this is good. This product is made from coconut oil, guarana, and shea butter, making them comparable. These two also share almost similar scents. 
However, the Brazil Nut Body Butter has a lighter texture. It is also way cheaper. You can save up to 87%, which makes it even more popular. At one point, Trader Joe's needed to limit the item to two pieces per person because of how in demand it was.
The Ordinary AHA 30% BHA 2% Peeling Solution
Do you want to improve your facial skincare routine? This highly recommended viral product is something to be considered. Moreover, Cassandra Bankson, a popular Youtuber, skin expert, and medical aesthetician, provided a comprehensive review of The Ordinary AHA 30% BHA 2% Peeling Solution and how you can apply it to your beauty regimen. You can check this video to learn more about it. 
Send It to Canada with Shippsy!
You can send these viral TikTok products to Canada in no time with the help of the ever-trusted Shippsy. They are the leading cross-border shipping company, helping Canadian customers send any package* to Canada at the industry's most competitive price. 
*Shippsy fully complies with Canada Border Services Agency (CBSA), so read the Prohibited List before shipping any goods to Canada.
How to Ship a Package to Canada?
The most common question first-time cross-border shippers ask when ordering something from the United States is, "How to ship to Canada from US?" While you may get a different answer depending on the carrier, Shippsy offers a simplified shipment version.
First, create a Shippsy account. It is free, and no monthly subscription is needed. Remember to input your personal details correctly to avoid transaction issues. 
Then, you will receive a verification email on the email address you use upon registration. Be sure to click that! Once done, you will be redirected to your Shippsy dashboard, where you will also find your exclusive US shipping address and unit number. 
You will use the provided US shipping address when ordering from any US-based stores. Don't forget to copy the details to avoid confusion and problems. 
After you submit your order from the online store, please wait a few days for the package to arrive at the Shippsy US facility. You don't need to worry because you will receive a notification, including the total shipping charges you must pay (handling fee* + applicable tax and duty). You will pay by uploading credits to your Shippsy account. 
*You can receive a discount if you request three or more packages within the same day. However, this advantage is unavailable in British Columbia and Quebec regions.
Then, please wait a couple of days or two* for the parcel to arrive in our Canadian facility, but you will still receive an email notification once they come, so keep yourself updated. Please remember to bring the order pickup sheet and a valid ID when you get it. However, if it's more convenient for you to have the items delivered to your home delivery address, Shippsy also offers mail-out for a small additional fee. 
*Delivery time depends on the recipient's location.
Shippsy will process everything for you, so you don't have to visit the post office from time to time or fill out the customs forms and process customs clearance to bring your orders to Canada.
So, what are you waiting for? Get these viral TikTok products through Shippsy! By subscribing to our newsletter, you can keep updated with the latest TikTok products. Would you like to know more about our shipping service? Don't hesitate to call our customer service at 888-744-7779 or message us at hello@shippsy.com. We want to hear from you!
As January ends, February makes its way, and people start anticipating the next big occasion celebrated by many: Valentine's Day.
The United States is home to many renowned chocolate brands and producers, offering various chocolate types and flavors. So, suppose you're looking for milk chocolate, dark chocolate, or something more exotic. In that case, you can surely find the one that will satisfy your taste buds in many US-based chocolate stores.
In this article, we'll provide some US brands that offer the best limited-edition chocolates you will love and some tips on buying chocolates. Leaf through and learn how to get them via Shippsy's Package Forwarding US to Canada. 
Jacques Torres
Jacques Torres, also known as Mr. Chocolate, is a renowned New York-based Pastry Chef and Chocolatier. The Jacques Torres Chocolate shop in Brooklyn, New York, sells the best Valentine's Day Collection. Visit the site and shop their current bestsellers. Some of its popular chocolate products are the Valentine's Assorted Bonbon Heart Box, Sweet Love Bonbons, Valentine's Foiled Heart Box, Sweet Love Bundle, and more!
Shelf Life: Jacques Torres chocolate bars and chocolate discs can last up to 6 months in their original packaging or in airtight containers.
L. A. Burdick
This US-based chocolate store sells European-inspired, handmade, and artisanal chocolates and confections. The L.A. Burdick Handmade Chocolate is founded by Larry Burdick, who is widely regarded as the pioneer of fine chocolates in America. Enjoy their wide range of chocolate assortments, such as the famous Chocolate Mice and Penguin, Chocolate Bars, and Vegan Chocolate Selection.
Shelf Life: You may enjoy L.A. Burdick chocolates' optimal freshness and flavor for up to 1 year!
See's Candies
See's Candies is a popular chocolate and candy store in the USA. The See family founded it in 1921 in Los Angeles, California. What began as a humble candy store now produces over 26 million pounds of chocolates and candies yearly! So check out their store now and enjoy shopping for their wide selection of aged chocolates for a richer, smoother taste. Fun fact: See's Candies carries a Guinness Record for the biggest chocolate lollipop weighing 7,000 pounds!
Shelf Life: See's Candies products are meant to be consumed within 2-3 months of production, when the products are at their peak level of flavor.
TCHO
If you're in the market for high-quality chocolates, you should consider TCHO. This US-based chocolate brand sources cocoa beans at its state-of-the-art chocolate factory in Berkeley, California. Moreover, TCHO produces great chocolates and values sustainability and ethical practices. So shop their chocolate bars with different flavors and give them to someone you love! 
Shelf Life: TCHO chocolates' premium ingredients have a shelf life of 18 months from their manufacture date.
Ethel M Chocolates
Ethel M Chocolates is a popular choice when buying chocolates for Valentine's Day. All of their chocolate products are made with premium ingredients and are crafted by skilled chocolatiers, ensuring a rich experience for anyone who indulges. They offer a wide variety of options like Satin Heart Limited Edition Chocolate Assortment, Red Ribbon Copper Gift Box, The Love Collection, and more. 
Shelf Life: Ethel M Chocolates products should be consumed within 14 to 30 days to ensure their freshness and taste.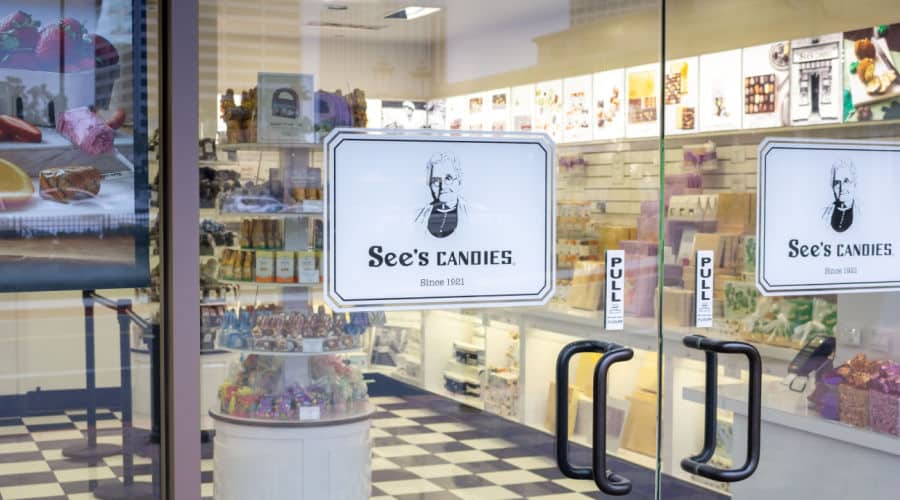 Tips For Buying Chocolates
Here are some considerations you should consider when buying chocolates for Valentine's Day or any special occasion worth celebrating. Take note of the points below before you ship to Canada:
Shop Early - Don't wait until the last minute to place your order, as popular chocolates can sell out quickly. In addition, shipping and delivery may be longer due to the high demand during the holidays, including Valentine's Day.
Check The Seller - Make sure to buy from a reputable seller for high-quality chocolate products. Read reviews and check the seller's reputation before making a purchase.
Secure Packaging - You can contact the seller and make a request to have your orders placed in double packaging for extra-protection. This is to ensure that your chocolates arrive in good condition.
Consider The Recipient's Preferences - Consider the person you are buying for and their preferences. Tailoring your gift to their tastes will make it even more special. Also, it's always a good idea to check the ingredients to ensure that you or your loved one can indulge in the richness of the chocolate.
Surprise Your Loved One Via Mail Forwarding
Are you thinking of purchasing chocolates from the USA and surprising your loved one at home for Valentine's? We got you! Always choose Shippsy whenever you're looking for the best package forwarding US to Canada. Shippsy makes your shipping experience more convenient by having your item delivered to your location for a small fee. 
How It Works
The Package Forwarding service is one of Shippsy's premium shipping services for US package forwarding to Canada. Once your shipment arrives at Shippsy's Canadian warehouse, the warehouse team will attach the proper label to your parcel. Shippsy works with Canada Post to ship your item* for a minimal cost.
*Note that Shippsy can only mail out goods that weigh 50 lbs and below. A parcel above the weight mentioned earlier will have to be picked up at the Canadian warehouses. 
Contact Us
Call us at 888-744-7779 or message us on our website if you have further questions about Shippsy's shipping cost and services or need assistance with your cross-border shipment. Also, follow us on our social media accounts to get the latest updates about Shippsy!
Key Takeaway
Many great chocolate brands in the United States are worth considering when looking for high-quality chocolate. Concerned about the pricey shipping fee? Don't worry about it. Instead, use Shippsy and enjoy the best cross-border shipping service for the lowest shipping rates.
Candies, chocolates, and other treats are timeless gifts that never go out of style. They are a sweet and thoughtful way to show someone you care about them. While some show their sweet Valentine's Day gesture by giving a box of treats from a fancy chocolate shop, others prefer giving them items they would love to use. Regardless, all ways to express love are truly appreciated. Have you ordered your gifts already? If you haven't yet, you're in the right place!
When choosing gifts for Valentine's Day, it is essential to consider the recipient's preferences and personality. Widen your options in shopping for your Valentine's gift by reading this article! Order these products from the United States and ship them to Canada via Shippsy, assisted by Canada Post Mail Forwarding service!
Rose City Chocolatier Vegan Chocolates
Rose City Chocolatier Vegan Chocolates are excellent for those who prefer to avoid animal-derived products. These chocolates cater to a vegan lifestyle and are crafted only with the finest quality ingredients to delight your loved one with their rich and indulgent taste. With this option, you will show your significant other, family member, or friend that you care for their dietary preferences and give them a delicious and high-quality chocolate treat. 
Additionally, Rose City Chocolatier places their products in an insulated packaging to ensure that your order arrives safely and in good condition.
See's Sugar-Free Candies
See's Sugar-Free Candies are the best Valentine's treat for those watching their sugar intake. They come in various flavors, such as sugar-free butterscotch, milk, and dark chocolate. These candies will surely delight your loved one with their rich and indulgent taste. So, visit their site now and shop for your treats!
Personal Creations' Plush Heart Character Pillow
These adorable Plush Heart Character Pillows are a thoughtful and cozy gift for your loved one to snuggle on Valentine's Day! The pillows come in a variety of characters namely, Dog, Cat, Lashes, Smile, Sunglasses, Smirk, Blow A Kiss, and Wink. and can be personalized with a name or a short message. It is available in four colors: red, aqua, pink, and purple. 
Eternal Roses New York's Astor Gift Box
The Astor Gift Box from Eternal Roses New York is a luxurious and long-lasting gift for Valentine's Day. The product contains a beautiful preserved rose that is carefully placed in a box. Plus, you can choose your loved one's astrological sign to match the box and color. The rose is specially treated to maintain its freshness and vibrant color for up to 3 years! 
The Adventure Challenge Couples Edition Book
Make your relationship more adventurous with this The Adventure Challenge Couples Edition Book. Every adventure is a surprise and can only be revealed by scratching it off the page. After each challenge, you can add photos, write about your experience together, and add notes to make every adventure a wonderful memory to share!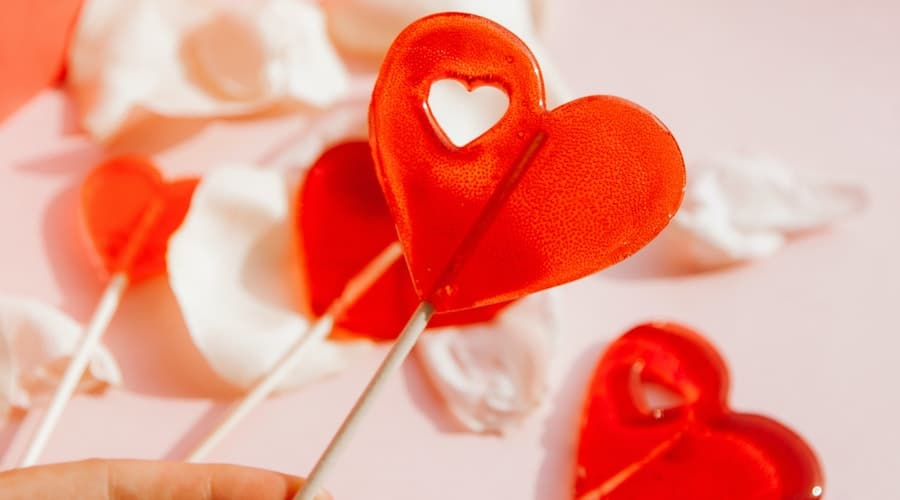 Use Shippsy's Package Forwarding
Do you want to surprise your loved one at home this Valentine's Day? We got your back! With Shippsy's Package Forwarding, we'll provide mail delivery for your Valentine's gift to arrive at your doorstep! Shippsy works with Canada Post mail forwarding service* to send your package to your location for a minimal cost. 
All you need to do is wait as we complete the customs form and process your packages for transportation and clearance. Once your shipment arrives in our Mississauga facility, Shippsy will correctly label your parcels with accurate delivery information. Then, they are immediately transferred to Canada Post forwarding service. Finally, Canada Post will then forward mail right to your doorstep!
*Shippsy's mail forwarding service can not be processed through a Canada Post account.
How Long Does Canada Post Forward A Package?
Shippsy works faster than your local postal service. Mail delivery usually takes only 2-4 business days from our US facility to Canada, and around 4-10 business days from our Canadian warehouse to your doorstep, depending on your location. Thus, ship your product early, so they arrive just in time for the special day. Delivery dates will also depend on Canada Post. 
How Much Does It Cost?
Use Shippsy's shipping calculator to estimate how much to pay for your delivery. Provide your package's destination address and information (enter accurate weight and dimensions). Then, you will be given the available delivery options and rates for your shipment.
You can process your payment by adding a credit card* to your account. Your total amount will automatically be deducted from your card.
*Shippsy does not process payment via prepaid cards or gift cards. Rest assured that your personal information is secured and safe from fraud and phishing activities as we value customer identity and confidentiality.
What Other Services Does Shippsy Have?
Shippsy offers the best shipping resources for customers shopping in the US. Our Parcel Pickup Service is for customers who choose to claim their parcels personally at their assigned Shippsy branch location. The process is free, and you must show only your order pickup sheet and a copy of your valid identification card. 
Moreover, you can use Shippsy's Pallet service if you are shipping oversized packages (more than 100 inches in total dimensions) or high-volume orders (beyond 100 pounds in weight).
Need assistance? Dial 888-744-7779 to talk to our customer service representative, or send us a message. We will gladly assist you with your shipping needs and concerns! Meanwhile, you're always welcome to visit our website to check our shipping overview, features, and updates!
Key Takeaway
Valentine's Day is a special day about love and affection. Giving candies, chocolates, and other treats to that special someone is a sweet and thoughtful gesture they will surely appreciate. So, send personalized mail and surprise your loved ones with a gift that will make their day even more special.
So, what are you waiting for? Enjoy US-based e-commerce retailers' popular searches and special offers for Valentine's Day. Then, use your US address and forward mail with Shippsy now!
Looking for a shipping partner that is faster and more affordable than any other postal service? If you are a small business owner in Canada, check out Stallion Express shipping resources for domestic, Canada-to-US, and international shipping services. Integrate your store now and experience premium marketing of your business with Stallion! Visit their website for Stallion's general information on its services and rates.
Are you ready to gear up for one of the biggest events of the year in North America? The Super Bowl 2023 is just around the corner, and it's time to start thinking about what you'll wear to show off your team spirit. The NFL Shop is the perfect place to find all the gear you need to look and feel your best on game day.
Check out these products from the NFL Shop and purchase your team's apparel! Enjoy shopping from the United States and use Shippsy's cheapest shipping to Canada!
When Is Super Bowl 2023 Happening?
The Super Bowl 2023, the 57th edition of the annual Super Bowl American football championship game, will take place on February 12, 2023. The game will be held at the State Farm Stadium in Glendale, Arizona. Many fans across the world got more excited as, in September of last year, Rihanna announced that she would perform in the game's half-time show alongside other musicians and performers.
Ready for this exciting event? Style up as you witness the biggest football teams compete for the championship with these items below:
New England Patriot Navy Game Jersey
The New England Patriot Navy Custom Game Jersey from The NFL Shop is the perfect way to show your team spirit on Super Bowl 2023. This jersey is made from high-quality material and can be customized with your name and number. The classic navy color and bold graphics make it the perfect addition to your Super Bowl look. Whether sitting in the stands or watching the game from home, you'll look and feel like a true fan in this custom game jersey. Order now and cheer on the New England Patriots in style on Super Bowl 2023.
Pittsburgh Steelers Fanatics Pullover Hoodie
Wear this Pittsburgh Steelers Fanatics Lock It Down Pullover Hoodie to stay warm as you support your team during Super Bowl 2023! The black and gold colorway, with bold Pittsburgh Steelers graphics, makes it clear which team you're rooting for. The hoodie also features a front pouch to keep your hands warm and hold your essentials. Cheer loud and proud while wearing this hoodie and show your Steelers pride all day long!
San Francisco 49ers Red Mini Backpack
The San Francisco 49ers FOCO Red Repeat Brooklyn Mini Backpack is an excellent addition to your overall Super Bowl look. The backpack features a bold red color with the 49ers logo prominently displayed, showing everyone how proud you are to be a fan! It also comes in a mini size, so it's easy to bring. So, gear up for the big game and get your hands on this stylish and functional backpack from The NFL Shop today!
Dallas Cowboys New Era Knit Trapper Hat
The Dallas Cowboys New Era Navy Knit Trapper Hat is a unique accessory every Cowboys fan should not miss. The hat features the iconic Cowboys star logo on the front and the New Era logo on the side. The trapper style of the hat is perfect for keeping your head warm during the colder months, making it the ideal accessory for the Super Bowl 2023. With its comfortable fit and durable material, this hat will surely be a crowd favorite!
Green Bay Packers Nike Zoom Running Shoe
The Green Bay Packers Nike Green Zoom Pegasus 39 Running Shoe is a must-have for any fan of the team heading into Super Bowl 2023. Experience extra comfort with this Zoom Pegasus 39 lightweight and breathable shoe made with high-performance durability, perfect for all types of activities. Don't wait; get your pair today and be ready to cheer on the Packers during the big game!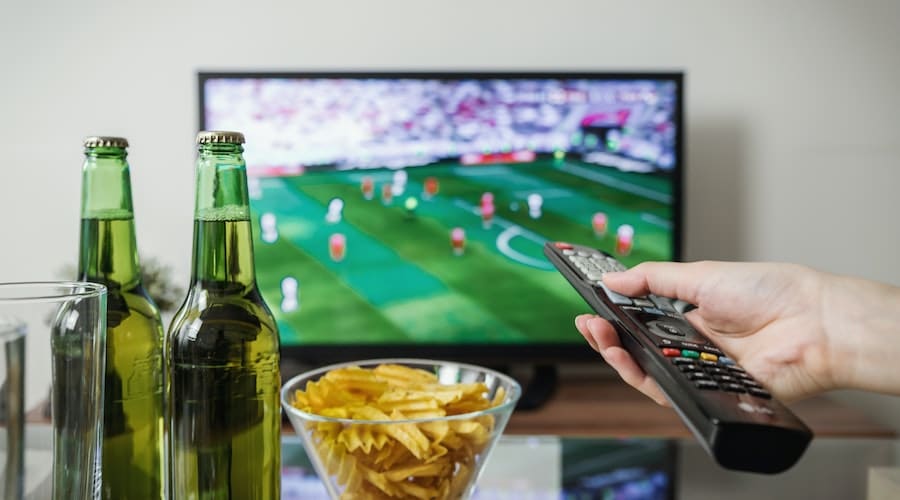 Cheapest Parcel Shipping To Canada
Are you looking for a shipping carrier service with the cheapest shipping US to Canada? Shippsy is the answer! Shippsy is your go-to source for premium shipping services at the lowest shipping rates.
Shippsy is always prepared to give you the cheapest way to experience the finest Canadian shipping options compared to other shipping providers or even the local postal service. You can send a standard package (up to ten pounds) starting at $6.99*! Additionally, if you order more than three shipments on the same day, you will receive a 25% handling fee discount. (Take note: the discount does not apply to British Columbia and Quebec.)
Shippsy's shipping rates include brokerage and transportation. Moreover, the first thirty days of your package's storage at the facility are free of charge. Meanwhile, a $1 storage fee will incur after the first 30 days. Shippsy serves the right to properly dispose of packages that are left unclaimed within 60 days. Don't forget to read the terms and conditions for more details.
*Prices displayed are in Canadian dollars. British Columbia shipping cost starts at $7.99, while Quebec shipping cost starts at $9.99. Customs taxes and duties apply.
Your Best Shipping Option
Shippsy's services allow you to experience the cheapest shipping to Canada. Use this guide to decide on your shipping method:
The Parcel Pickup Service will allow you to pick up your shipment at your designated Shippsy branch. The claiming process will be completed in just a few minutes by presenting your order pickup sheet and your valid identification card to the Shippsy staff who will assist you.
If you're far from any Shippsy branch, our Package Forwarding Service is the best shipping option. Shippsy will forward your parcel to its partner courier (Canada Post), handling the last-mile delivery* of your package for a small additional fee. You can use Shippsy's shipping calculator to get an estimate of your delivery fee. Meanwhile, use Shippsy's Pallet Service if you're shipping a large package or bulk orders.
*Delivery time usually takes 2-4 business days depending on your region.
Call Us
For further questions or concerns, connect with us at 888-744-7779 or send us a message on our website. Our customer service is available from Monday to Friday from 8 AM ET to 6 PM ET and on Sundays from 12 PM to 3 PM ET.
Key Takeaway
Style up on the upcoming Super Bowl 2023 by purchasing the hottest items at The NFL Shop. Look good while you cheer for your favorite team! As you make your online purchase from the United States, choose the cheapest way to ship to Canada: Shippsy!
*Shippsy's services are not available for class package international service and priority mail express international shipping.
Let's be friends! Follow us @loveshippsy on TikTok and Instagram.
Don't forget to use #loveshippsy or tag us while unboxing your favourite items for a chance to be featured!
The team at Shippsy wishes you a safe and enjoyable holiday season ahead.
Stranger Things is an American science fiction TV series initially released in 2016 and has had a global influence since its release. In Canada, fans proved their fascination for the series with how it stayed in the top charts for weeks.
We're offering the perfect item guide for Canadian fans or those looking for the best gift for their loved ones who love the series. So check out the items listed below and add them to your cart before they're sold out!
Moreover, why limit yourself to shopping within Canada when goods from the US are made accessible? Shop now and use Shippsy to ship to Canada from US. We guarantee the best services for the cheapest price. 
So, what are you waiting for? Read now!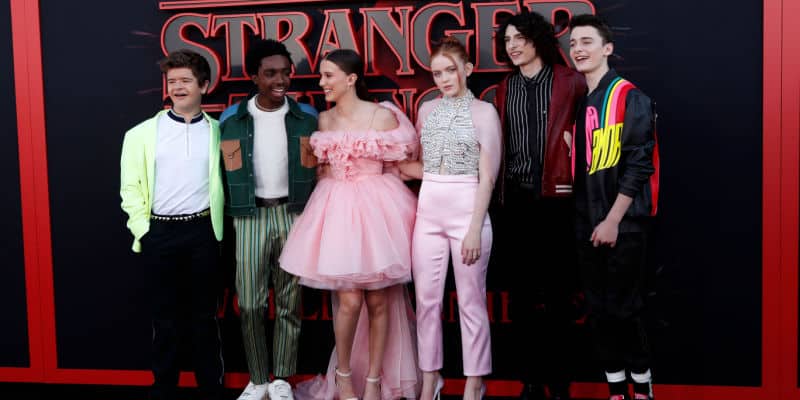 Funko Pop! Vinyl Figures
Check out these hot-selling Funko Pop! Vinyl Figures of Stranger Things from Amazon! Delight yourself with these cute little figures inspired by the casts of the beloved series. On December 1, 2022, the Pop! vinyl figure for the infamous Vecna was released and has already sold a lot. Complete the characters Pop! figures and bring home the excitement and breakthroughs of the series in your homes. 
Dungeons and Dragons Set
Did you know that this popular tabletop game is one of the creators' biggest inspirations for the worldwide hit TV series? Fans have seen the characters play this game in several episodes. If you don't have one yet, this is the perfect time for you to purchase yours! Visit Walmart's section for Dungeons and Dragons sets to order one. Then, make your free time more fun and exciting by playing this with your family and friends! 
Stranger Things Apparel
You can never go wrong with gifting a fan with Stranger Things apparel! Look into Pop In A Box's wide selection of apparel designed with your iconic logos and graphic designs from the series. Choose from shirts, pullovers, socks, hoodies, sack bags, tote bags, bucket hats, shoes, and more! Imagine yourself wearing these and walking around like one of the series' main characters. Isn't that exciting? So, visit the store and shop now!
Stranger Things Posters
Give life to your walls by hanging up some cool wall art and posters from eBay! Choose from this wide array of wall decorations that different artists creatively design from the United States. Posters are available in different sizes showcasing scenes, characters, inspirations, and scenes from different seasons. 
Keychains
Are you looking for some giveaways for your Stranger Things fanatic friends? Then, visit Etsy's wide selection of Stranger Things-inspired keychains made in different materials, designs, and sizes. If you get lucky, you may find some sellers that offer customization. Thus, you can have your orders personalized with the names of your family and friends or even with a code of your favourite soundtrack from the series!
Monopoly: Stranger Things Edition Board
If you enjoy playing monopoly games and are a big fan of the Stranger Things series, then treat yourself to this item. Purchase Hasbro Shop's Monopoly: Stranger Things Edition Board and take your game nights into the adventurous world of the Upside Down. This game can be played by 2-6 players aged 14 years and above! The product includes the game board, tokens, grandfather clock spinner, Title Deed cards, Cerebro cards, Hellfire Club cards, cassette tapes, dice, money pack, and game guide.
Hassle-free Cross Border Shipping
Many online shoppers from Canada often get stressed out about paying too much to ship an item from the US. While shopping within Canada surely costs less, online shoppers may find more variation of their favorite products in the US. Fortunately, Canadians can ship to Canada from US* in the cheapest way through Shippsy. They offer the best shipping options for a low price.
*Shippsy does not handle international shipment from other countries.
How to Use Shippsy
Here's a quick guide on how to ship to Canada from US.
Your best US-Canada shipping experience with Shippsy starts with signing up at the website! Account registration is free and takes only a few minutes to complete. Sign up for your free account, start shopping online and use your unique Shippsy address! Meanwhile, all you need to do is request for the shipment and pay your dues, and we'll take care of any paperwork and the border clearance into Canada.
Your US shipping address will appear on your dashboard as soon as you complete the registration process. Make sure to copy and paste the address in purchasing your orders from any online store in the United States.
The shipment will arrive at Shippsy's US facility within 24 hours. You will receive an email notification to pay for your total, which includes the Shippsy fee* (shipping cost + brokerage + transportation) and applicable tax and duty.
*Visit Shippsy's pricing page for more details. 
How To Pay for Shippsy
Paying for Shippsy's services is effortless. Payment is securely done on Shippsy's website by adding credits to your account via Visa and Mastercard.
How To Get The Items
Shippsy offers the most convenient shipping options for customers depending on their needs. 
Shippsy currently has six branch locations where you can personally claim your package via Parcel Pickup Service. Show your order pickup sheet and a piece of your photo ID and it will take only a few minutes to complete your process.
However, if you wish to have your package delivered to your destination, you may choose the Mail Out Service. Shippsy will forward your shipment to its partner carrier, Canada Post, to complete the final mile delivery* for a small additional fee. Moreover, the Pallet Service is your best option if you're shipping oversized packages or shipments in large quantities.
Contact our customer service for inquiries and assistance. Shippy's client support agents are always ready to help you with anything concerning shipping from US to Canada. 
*Delivery time depends on the carrier.
Key Takeaway
Canada has many TV shows of its own, but Canadian viewers can get fascinated with TV shows from the US. Thus, fans contribute a lot to merchandise's increasing numbers in the market. For Canadian shoppers, cross border shipping is made fast, easy, and affordable with Shippsy.
Due to the snowstorm in British Columbia and considering the safety of our team members, our cross border delivery will be canceled today.
Delays are expected due to the road conditions and U.S. Thanksgiving last Thursday, November 24.
Our branch location remains open with regular business hours.
Please take extra caution on the roads!
If you have questions or need assistance with anything, give us a call at 888-744-7779 or reach out by email at hello@shippsy.com.
Pets are animals that are tamed and kept by people for companionship. While some have now ventured towards keeping exotic animals as pets, most individuals still stick to keeping the usual furry ones as their preference: cats and dogs. A survey shows that 73% of Canadian households now have a pet. This number continues to rise, considering that there are currently no limits on how many pets one can own in Canada.
However, good pet parents should ensure they care for their pets and treat them more than mere companions. With the trust, loyalty, and happiness these animals give us, it is just right that we give them the best pet items they deserve!
Read this article to get ideas for items your pet will enjoy and which online retailer from the US you can get them from. Plus, shop and ship items from any online store in the US to Canada with Shippsy, the best cross-border shipping service provider!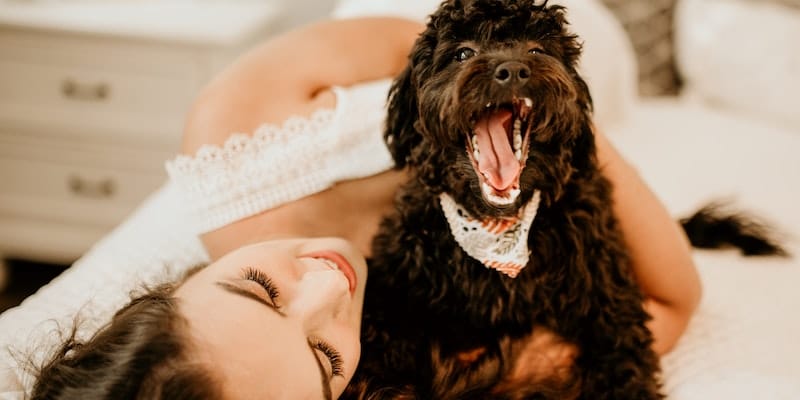 For the Loyal Dog
This playful animal can be so hyperactive, and its energy does not fail to put a smile on our faces. With their loyalty and care for their owners, dogs always prove that they are man's best friend! Check out these items that your dogs will love.
Pet Bathing Tool
This product from Aquapaw is a great combination of a sprayer and scrubber used in bathing dogs. It is wearable and can easily be turned on and off by simply clenching. Thus, owners can control the water flow during their pet's bathing process. The item comes in a one-size-fits-all design and can be worn on either left or right hand. 
Recycled Parka - Camouflage
Keep your pet dog warm and cozy with this Pet Supplies Store's Recycled Parka. It comes in different sizes and is made of 100% high-quality fabric from recycled plastic bottles. In addition, it is made with patented Elasto-Fit Technology and a water-repellant recycled polyester shell. Buy this product to ensure your dog is warm and comfortable in this cold season.
Behavioral Aid Dog Toy
Does your dog have anxiety? Is it causing troublesome behavior? Worry not! Chewy's Smart Pet Love Snuggle Puppy Behavioral Aid Dog Toy is here to help you. This comforting companion toy mimics a warm, furry friend, a real-feel heartbeat simulator, and a heating pack. Purchase this and give your dog a comforting companion toy!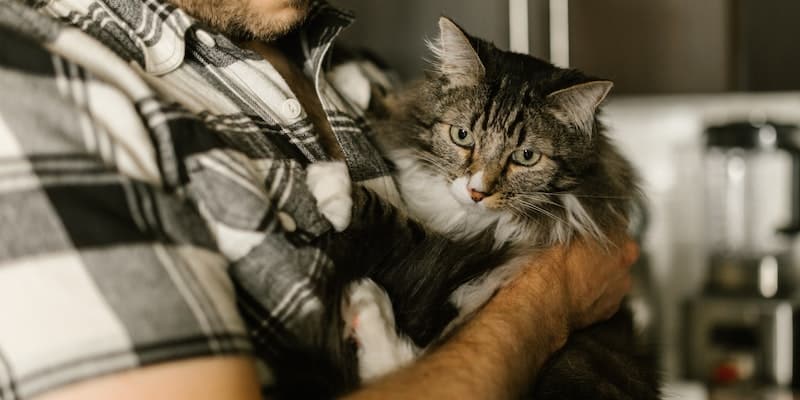 For the Sassy Cat
Cats are mysterious yet beautiful furry friends that like to lounge around. However, cats can be very active with their speed and flexibility whenever they're in the mood to play. Here are some great items for your sassy kitty!
Window Bed
Here's a product your cat will love. This K&H Pet Products EZ Mount Window Bed from Amazon is a great cat window hammock that can easily mount to the window glass. It gives your cat comfort while viewing the outdoors. It also includes a pad that serves as an insulator to keep your cat warm and cozy. 
Anxiety Jacket
This ThunderShirt Anxiety Jacket for Cats is the best item to give your kitty gentle and constant pressure to calm its fear or over-excitement. Your cat can wear this when you decide to bring them to loud places, traveling, or vet visits. Get this item from Walmart to ensure your cat stays calm whenever and wherever.
Laser Light Toy
Like dogs, cats also love to play! As a matter of fact, it is very easy to get their attention and have them focused on one thing. With this PetSafe Laser Tail Automatic Laser Light Cat Toy from Petco, you can keep your cat physically active by chasing the creative patterns that beam through this product's "tail." So get this item now and let your cat have some fun!
Head's up, shoppers! Be careful in shipping your items to Canada. Shippsy complies with CSBA's regulations. Check out our list of prohibited items for more details.
Send Them Over To Canada With Shippsy
Purchase pet products and more from the United States by sending your shipment to Canada using only Shippsy. This portion will tell you how to ship to Canada and where to get your packages.
How It Works
Shipping package to Canada is fast and easy! Don't forget to use your Shippsy US shipping address when shopping at US retailers online. Your parcel will arrive in our US facility and their information will be added to your Shippsy dashboard within 24 hours. You will receive an email to make a payment for the Shippsy fee and the applicable tax and duty.
In 2-3* business days, your shipment will arrive in our Canada warehouse after passing through customs for border clearance. You will receive another email once your package is ready to be claimed. 
*Transit times based on region is 4-7 business days.
Branch Locations
Shippsy currently has four Pickup Locations in Canada:
Mississauga Branch - Monday to Friday: 11 AM to 7 AM ET
Saturday: CLOSED
Sunday: 12 PM to 3 PM ET
Markham Branch - Monday to Friday: 11 AM to 7 PM ET
Saturday: CLOSED
Sunday: 12 PM to 3 PM ET
London Branch - Monday to Friday: 9 AM to 5 PM ET
Saturday: CLOSED
Sunday: CLOSED
Richmond Branch - Monday to Friday: 11 AM to 7 PM PDT
Saturday: CLOSED
Sunday: 12 PM to 3 PM PDT
Far from any of the Shippsy branch locations? No worries! We are partnered with Canada Post and UPS who will handle the final process of delivery to your doorsteps for a small fee via Package Forwarding Service. Delivery time depends on the carrier. 
Key Takeaway
Our pets - whatever they are- should be considered family. The loyalty, joy, and comfort that they give us are priceless! Thus, it is just right that we treat them like how we treat the people who are dear to us. 
To get the best cross-border shopping experience without paying too much for the shipping cost, always use Shippsy. For more details about our services and shipping rates, visit our website or  contact our customer service at 888-744-7779 or send us a message via our website.
Many Canadian customers buy everyday items like home accessories, personal care, and clothing  in their favorite US online stores. Some also prefer to shop online for larger items like furniture, home appliances, or artwork.
As online shoppers, you should be knowledgeable of the best method in shipping large items, Canada from the US. This article explains what Parcel Shipping is and why you should use Shippsy to experience the best way to ship a huge package to Canada.
Scroll down and enjoy reading!
What Is A Pallet Service?
The Internet has made shopping easier these days. The time-saving nature of online shopping and the wider availability of options on retailers' websites (particularly when looking for their preferred design, variation, or measurement) are among the reasons customers shop online. 
Because of this, shipping carriers created many different shipping options to ship items from one place to another. One of those is Pallet Service.
Pallet Service, also known as Pallet Shipping, is the transportation of goods from one location to another using a pallet or a skid. Pallets are useful tools in the logistics industry because they help shipping companies to transport large shipments or packages in bulk.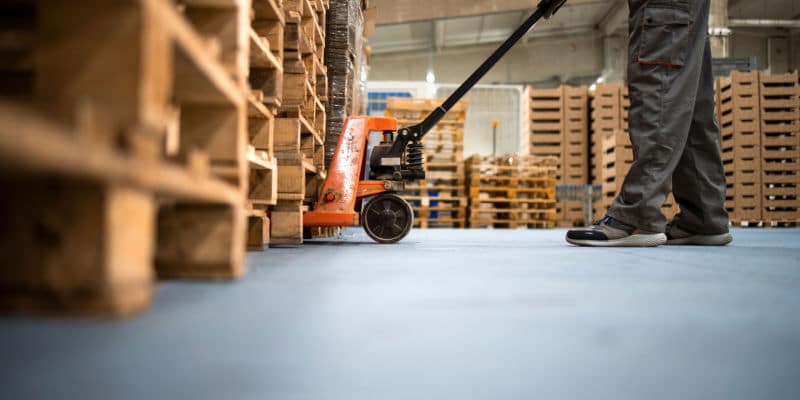 Ship Large Items To Canada With Shippsy
If you're wondering how to ship large items to Canada, Shippsy's Pallet Service is the answer. It is Shippsy's most cost-effective and efficient shipping option when shipping large items across the border. 
Aside from shipping oversized items, this service also caters to high-volume orders. Thus, this is the ideal option if you're shipping business supplies, giveaways, gifts, or items you need for a special event.
How Much Does Pallet Service Cost?
If your item exceeds 100 lbs in weight and 100 inches in total diameter, your package is considered for skid/parcel pricing.
It costs $100* for an individual skid based on the standard pallet size of 48x40x72". Moreover, pallets/skids with dimensions over 160 inches will be charged an extra $50.
You can also save on your Shippsy fee if transporting more than one pallet on the same day. Your pallets must come from the same vendor to take advantage of this.
*Amount is shown in Canadian dollars.
Can We Ship All Large Items?
Shippsy complies with the regulations on importing goods mandated by the Canada Border Services Agency (CBSA). Thus, Shippsy prepared a list of Prohibited Items for your guidance. Make sure to check the list before proceeding to checkout your item to avoid problems or delays when your package goes through customs clearance.
Does Shippsy Do Home Delivery for Pallet Service?
While Shippsy can mail out smaller parcels via Canada Post for a minimal fee, all pallet/skid shipments must be picked up from our Mississauga, Ontario facility. This is to ensure the safety of your packages while you're still able to save on shipping costs.
Other Fees Included For Pallet Service
Aside from the shipping rate, you must also pay for the applicable CBSA tax and duty. Here's a guide for you:
There are no taxes or duties to pay for goods valued at less than $40. However, while there is no customs duty on items costing more than $40 and less than $150, personal imports are subject to a 13% tax, and business imports to a 5% tax. On the other hand, items costing more than $150 are subject to a 0% to 25% tariff (depending on the product category), a 13% tax for personal imports, and a 5% tax for business imports.
Moreover, there is no customs duty on products made in North America.
Payment Method
Paying for shipping from US to Canada should be easy; this is what Shippsy does to its customers.
You may view a breakdown of your estimated shipping charges in your dashboard after declaring the value of your purchases. Double-check all information provided. If everything checks out, request your shipment.
To pay for your shipping, add your credit card to your account. Payment is processed safely through your Shippsy dashboard. There is no need to update your account by purchasing credits or a subscription. You only need to pay the necessary taxes, fees, and shipping costs!
Call Us
Call us at 888-744-7779 or message us on our website if you have further questions or concerns. Our customer service is available Monday to Friday from 8 AM to 6 PM ET and Saturday from 12 PM to 3 PM ET. 
Key Takeaway
Cross-border shipping should be accessible for all shipments, whether for a small package, large item, individual, or bulk orders. Go for Shippsy, your ideal cross-border shipping partner, which guarantees a premium pallet shipping service and other USA-to-Canada postage services.Shippsy does not accommodate international shipments to Canada from other countries. Only cross-border (shipments from the United States to Canada) shipments are eligible for all services. Meanwhile, if you are a Canadian business owner, check out our sister company, Stallion Express! Integrate your store and take advantage of the best and most economical shipping services for domestic (Canada to Canada), international (Canada to United States), and cross-border shipping (Canada to other countries).
'Tis the season! As we all prepare for the upcoming holiday season, please review our special hours so you can plan accordingly.
Shippsy Branch Locations
(All Regions: Ontario and British Columbia)
Sunday [Dec 11]

Ontario: 

Mississauga - Regular Business Hours
Markham - Regular Business Hours

British Columbia - CLOSED
Sunday [Dec 25]

All branch locations CLOSED

Monday [Dec 26]

All branch locations CLOSED

Tuesday [Dec 27] to Friday [Dec 30]

Regular Hours for all Shippsy branch locations

Sunday [Jan 1]

All branch locations CLOSED

Monday [Jan 2]

Back to Regular Hours for all Shippsy branch locations
The team at Shippsy wishes you a safe and enjoyable holiday season!
For inquiries or suggestions, allow us to assist you by reaching out to our customer service team at hello@shippsy.com or through our toll-free number at 888-744-7779.