With the rise in popularity of online shopping, consumers can now buy goods from all over the world without ever leaving their homes.
The majority of online shoppers within Canada browse at US retailers' websites and get access to a broader product selection and options.
To experience a premium shopping and Canadian shipping experience, it's important for online shoppers like you to understand the ins and outs of parcel shipping to Canada, especially with regard to choosing the best shipping option, how much the cost is, customs clearance, and more!
In this blog post, Shippsy will present you with the basics of shipping packages to your Canadian destination. Read now!
What Is Parcel Shipping?
Parcel shipping refers to delivering packages from one location to their intended destination. The packages are usually transported via a shipping service company, such as Shippsy.
Shippsy has been catering to Canadian customers' cross-border shipping needs since 2020. It allows Canadian shoppers to shop freely at many US stores without worrying about paying for expensive shipping costs and taking on the hassle of shipping items from the US to Canada.
Shippsy has got you covered! All you need to do is create an account, shop at your preferred US store, use your US address, and ship with Shippsy.
Choosing The Best Option When Shipping To Canada
Shippsy currently offers three options for getting your US goods for shipping parcels from the USA to Canada.
Parcel Pick Up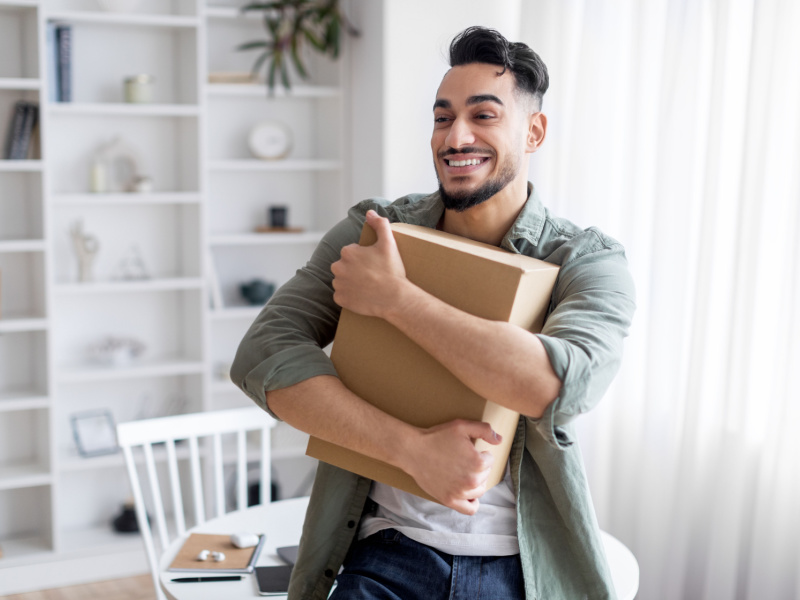 Purchase items at your favourite online store from the USA and claim your packages within just a few days! Shippsy makes it possible for its customers to claim their packages as soon as possible, once they arrive in Canada.
You can save time and money by going to your chosen pickup branch with your order pickup sheet as soon as you receive your email notification stating that your parcel is ready.
Mail Out Service via Canada Post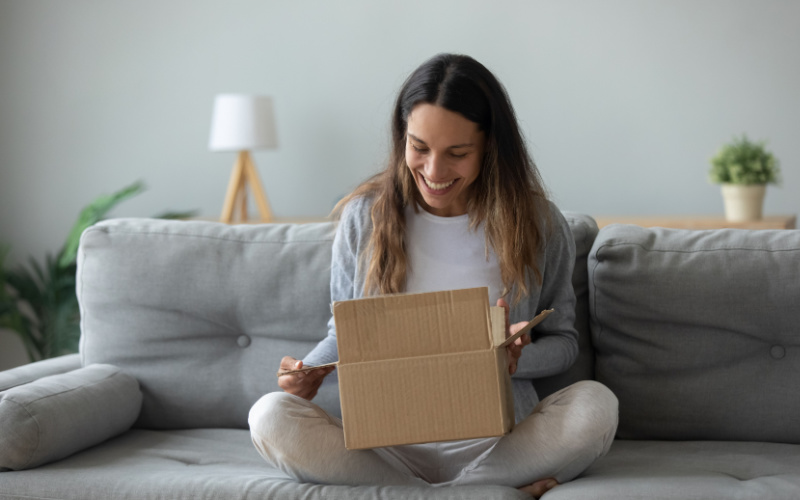 Shippsy understands that many customers opt to receive their parcels at home. Many Canadians would love to shop in the US and ship to Canada but realize that they're located far from any of the Shippsy branches. So, for your convenience, we can mail out your parcel and have it delivered to your doorstep.
Shippsy will forward your parcels to its partner courier, Canada Post, for the final mile delivery from the warehouse to your home address.
You may use Shippsy's shipping calculator to get an estimate of Canada Post shipping parcel rates. Enter the necessary details accurately, including the package information (total weight and dimensions) and the address for delivery.
Skid/Pallet Service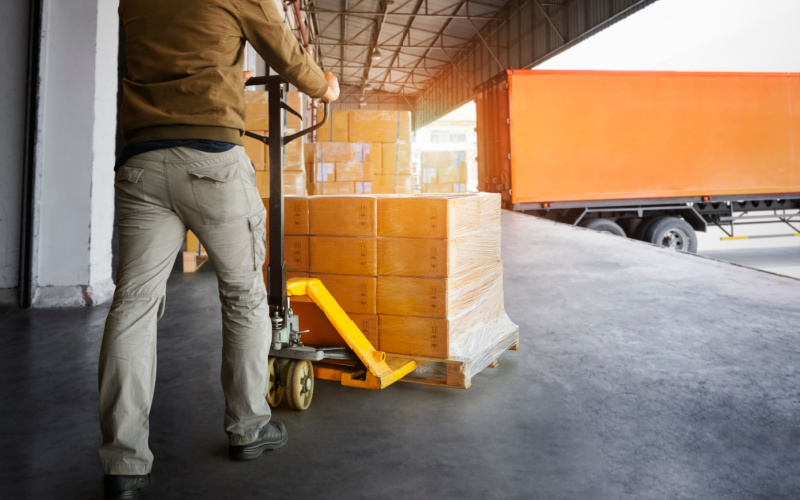 Are you shopping for multiple or huge items and thinking of sending them to Canada? Shippsy can assist you with that with its pallet service*. Feel free to contact Shippsy's customer service team for quotes and assistance on this shipping option.
*Please note that skid shipments must be picked up from Shippsy's Mississauga facility (for Ontario clients).
Cheapest Parcel Shipping From US To Canada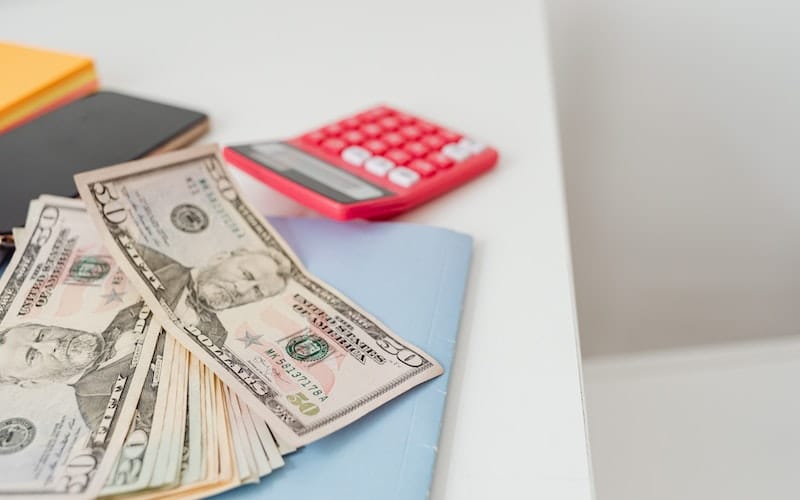 While the estimate of the shipping costs may vary depending on some essential factors, you shouldn't feel overwhelmed by the hefty cost. Fortunately, Shippsy offers the most affordable shipping rates without compromising the quality of its shipping services.
Shipping a package from the USA to Canada with Shippsy starts at $6.99* in Ontario, $7.99 in British Columbia, and $9.99 in Quebec. This price is for parcels weighing less than 10 lbs.
You can also save 25%** off your handling fee by requesting three or more packages on the same delivery date. Visit Shippsy's Pricing Page for full details about the postages.
*Price is indicated in CAD. Taxes and Duties apply.
** Discount is only applicable in Ontario.
Customs Clearance and Additional Fees for Canada Shipping
When shipping parcels into Canada, every shopper should know the customs clearance and fees.
Customs clearance is the process of checking goods entering a country, like Canada, to ensure they comply with the receiving country's laws and regulations on imported goods.
Meanwhile, customs fees are the regulated fees required to enter your goods into Canada.
Here's a summary of how the fees are calculated based on the total value and cost of the imports:
| | | |
| --- | --- | --- |
| Price | CBSA Tax Applicable | CBSA Duty Applicable |
| Less than $40 | No CBSA Tax | No CBSA Duty |
| $40 - $150 | 13% Personal Import 5% Business Import | No CBSA Duty |
| More than $150 | 13% Personal Import 5% Business Import | 0%-25% Duty based on the product category |
Prohibited Items When Shipping From US to Canada
Shippsy is fully committed to crossing all your packages from the US to Canada safely and smoothly.
That is why we want you to know what items are not allowed to be shipped across the border to avoid getting any problems, including package delays and return-to-sender orders.
Shippsy is strictly compliant with the Canada Border Services Agency's (CBSA) regulations on importing goods into Canada. Thus, we have prepared a list of prohibited items for you to use as a guide.
Item restrictions may include weapons, explosives, and certain chemicals. Additionally, some items may be restricted due to safety concerns or environmental regulations.
You may call our customer support if you're unsure whether the item you're purchasing is allowed for Canadian entry.
Transit Times When Using Shippsy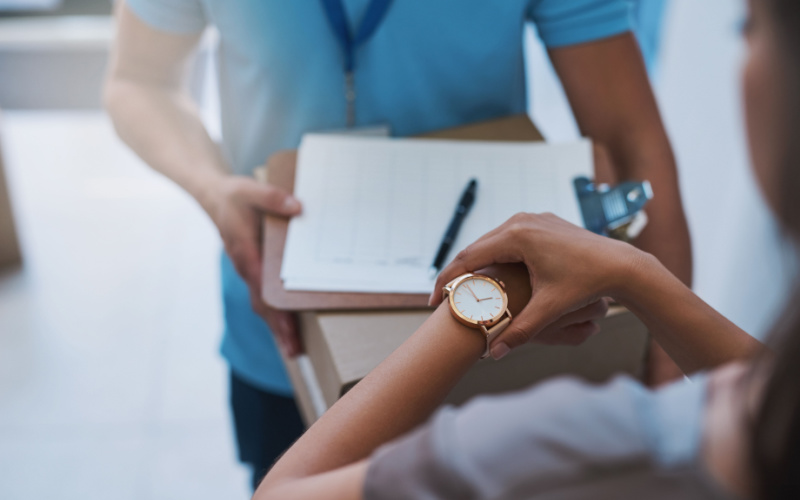 Transit time may vary depending on the destination and the shipping method.
With Shippsy, you are provided with an unmatched delivery speed and shipping options that meet your needs, making sure that your packages arrive safely and on time.
Moreover, if you're purchasing a specific item for an upcoming event, Shippsy suggests you shop early to ensure you get the item right in your hands earlier. You should also be aware of any holidays or other events that may affect shipping times.
Shipment Tracking For Shippsy
Tracking is an important aspect of parcel shipping, as it lets you keep tabs on your package's location and estimated delivery date.
Aside from providing the tracking number, Shippsy also ensures that you are regularly updated with your shipment status by sending you an email notification of the progress.
So, check your inbox to get a head's up of where your shipment is going.
Now Go Ahead And Try Shippsy!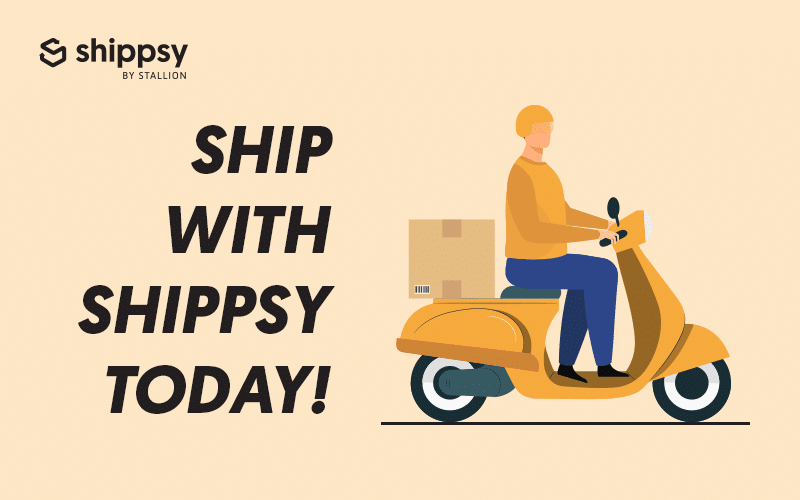 Why settle with a shipping provider that will only cause you headaches and expensive costs to ship an item from the US to Canada when you can save your time and money with Shippsy?
Create your account and start shipping with Shippsy now! Here's how you do it:
Account Registration - Go to Shippsy's website and select the Get Started button to register. Provide your accurate contact information, and don't forget to read the terms and conditions before signing it.
Use Your Free And Unique US Address - Using a US address whenever you shop online in the US can save you a lot. So, copy and use the US address reflected in your dashboard in your purchases.
Declare Your Items - Your items will arrive at Shippsy's US facility in a few days, and we will notify you about this progress. At this point, log in to your account and provide the necessary details about your shipment.
Remember to provide a copy of your commercial invoice along with some required photos for this step.
Pay For Your Fees - Your total payable fees will be shown on your screen after you declare your items. These will include the handling fee and the applicable tax and duties. Double-check all the information, and if everything looks good, choose your shipping option, process the payment* and you may proceed to request the shipment.
Claim Your Package - In 2-4 business days**, Shippsy will send you an email notification if your package is ready for release. If you have it in your inbox, you may visit your assigned store with your order pickup sheet to claim your parcel.
*For seamless payment transactions, add your credit card on your file. Shippsy processes a safe and secured payment process. Your bank information is not saved for other purposes.
**Delivery time depends on your location.
Talk To Us
You can call us with questions or concerns about Shippsy's services, rates, and others. Dial 888-744-7779 or send us a message on our website!
Client Support Hours
Our customer service lines are available on Mondays to Fridays from 8 AM to 6 PM ET and Sundays from 12 PM to 3 PM ET. Lines are unavailable on Saturdays.
Follow Us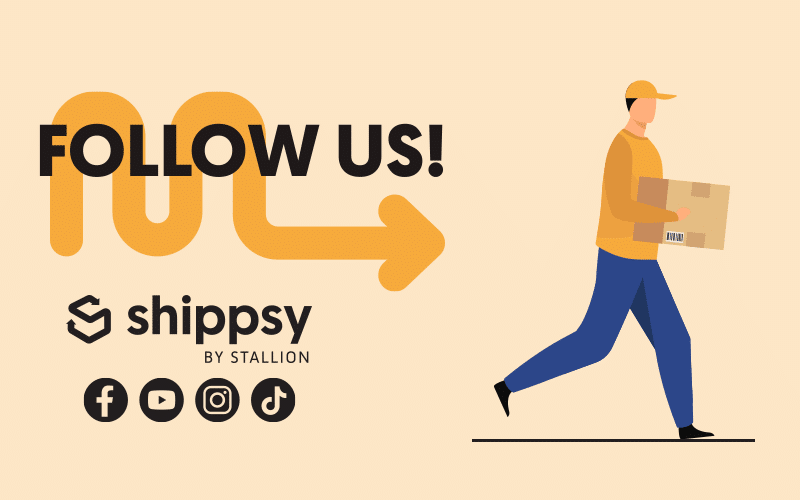 Follow us @loveshippsy on Tiktok and Instagram for more updates about the trending items for the United States today! Also, share your unboxing video for a chance to be a part of our next feature.
Are you fond of using makeup? Or, are you passionate about using makeup as a form of body art? Let Shippsy give you a one-of-a-kind shipping experience when you purchase cosmetic products from the United States, specifically from Sephora.
To buy the best beauty products, we suggest you shop at Sephora which has successfully made its name in the beauty market. Read this article to get tips on what to consider when shopping at Sephora and get the answer to how long does Sephora take to ship their products.
Why Shop At Sephora USA?
Sephora is a one-stop shop for all your beauty needs, and the best part is you can now shop from the comfort of your own home! While there is Sephora Canada, the one from the USA has more options and better deals. With a vast selection of top-rated beauty products from the largest brands in the industry, you're sure to find exactly what you're looking for. Sephora has got you covered whether you're searching for a new foundation, a must-have skincare item, or the latest makeup trend.
How Long Does Sephora Take To Ship To Canada?
First, it is important to know that Sephora USA does not ship to Canada. However, you can use a cross-border shipping provider to get your online purchase from the USA. While at it, choose the one with a shipping option that can transport your orders faster than you expect.
Thus, use Shippsy to ship your items from Sephora! Experience an unmatched delivery of your items from across the border. Your parcels are moved from Shippsy's US facility to the Canadian warehouse in 2-4 business days*.
*Delivery time depends on the region.
Imagine waiting only a few days to get your order from the online store right to your hands! Always check your inbox for Shippsy's notifications and claim your package immediately as soon as it arrives at the branch.
Tips For Shopping At Sephora USA
Like shopping at other stores for your needs, a few shopping techniques can come in handy when buying at Sephora. To make your shopping worthwhile at Sephora, use these tips we would like to share with you!
Know The Ingredients
Taking a careful look at the product ingredients can make shopping for makeup even better. You can discover new benefits by checking the ingredients, determining whether a product suits your skin type, and even avoiding potential allergens. Knowing what's in your cosmetics and personal care products can help you get the most out of your purchases while also ensuring that you use safe ingredients.
Find The Right Shade
Finding the right shade is a top priority when buying skin-enhancing cosmetics like foundations and concealers. You wouldn't want your skin to be uneven by using a darker or lighter shade. Fortunately, with a wide range of shades to choose from at Sephora, customers can be confident that they will find the perfect match for their skin tone.
Check Out The New Releases
Sephora's New Releases page is where you will find the hottest and latest beauty products in the beauty world waiting just for you. It is your ticket to staying ahead of the curve, from the newest makeup must-haves to the latest skincare breakthroughs. Don't let anyone get ahead of you - check out their New Releases page now and find your next beauty obsession.
Take Advantage of Offers
Sephora has amazing offers that will make your shopping experience more fun and budget-friendly! With frequent sales and discounts, you can save on your favorite products and try out new ones without breaking the bank. And who doesn't love getting a good deal? So, don't forget to take advantage of Sephora's offers and indulge in a little self-care while saving some cash.
Redeem Points
When you shop at Sephora, you can redeem your points for even more beauty treats! Sephora offers The Beauty Insider Program, a loyalty program where you can earn points for purchases and redeem them for even more savings. With every purchase, you earn points that can be redeemed for exclusive gifts, free samples, and limited-edition sets.
Read Reviews
Reading reviews when shopping online at Sephora is like having a squad of beauty experts at your fingertips! Not only do they provide valuable insights into the performance of products, but they also help you discover new items and avoid potential beauty blunders. By hearing from other people who have used the same products, you can get a feel for the product's texture, scents, and how well it works for different skin types.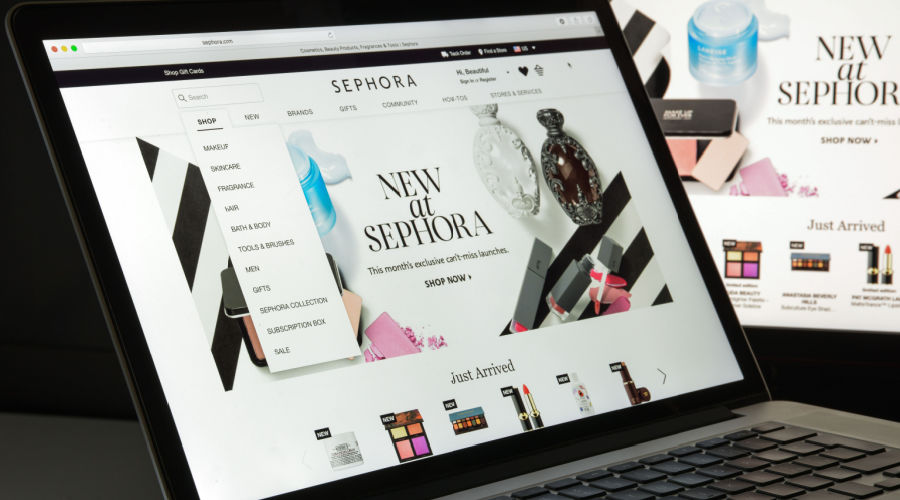 Affordable Cross-Border Shipping For All USA Products
You no longer have to pay a hefty amount for cross-border shipments. At Shippsy, the standard shipping fee starts at $6.99* + the applicable tax and duty. It doesn't end at that price as you can also get a 25% discount** off the handling fee if you request three or more packages on the same day.
*Shipping charges start at $7.99 in British Columbia and $9.99 in Quebec. Digits are shown in CAD.
**The discount is only available in Ontario.
Visit Shippsy's Pricing Page to get further information about the shipping charges. Or you can also talk to our customer service representatives to get assistance with the rates and services. Dial 888-744-7779 or send us a message at [email protected].
Key Takeaway
Shop wise and make the best out of buying cosmetics by shopping at Sephora store! Remember to use the tips and tricks above and always choose Shippsy's fast, easy, and affordable shipping services.
As the eCommerce industry grows, many Canadian consumers enjoy purchasing different kinds of US products on the Internet. While some buy items per piece, others buy stuff in bulk. However, this comes at ridiculously high shipping and delivery fees. Additionally, some stores do not ship directly to Canada.
Although it makes sense why the shipping cost (plus applicable tax and duty) is expensive, you can continue enjoying the US brands most Canadians prefer buying. This blog will help you discover more products and teach you how to take advantage of your purchase by shipping boxes to Canada from the United States.
What Are The Top US Brands Most Canadians Prefer?
While Canadians are known to enjoy both local products and foreign ones, many US brands meet their standards. These brands are Apple, Nike, Amazon, Disney, Kraft, Walmart, Costco, and Under Armour.
Unfortunately, many of these brands do not ship directly to Canada because of the stressful customs requirements. On the other hand, the expensive shipping rate is an issue for those companies that offer direct Canadian shipping.
How Do Flat-Rate Boxes Ship to Canada Work?
Many US eCommerce retailers use medium and large flat rate boxes when shipping and delivering their packages. A type of shipping option where the bases of the cost are the size of the box. You can send any product for the exact shipping fee if the package is within the box's maximum weight. Note: The flat-rate shipping options can vary depending on the courier.
Do USPS Flat-Rate Boxes Ship to Canada?
Technically, the United States Postal Service (USPS) offers flat rate box shipping to Canada. Some flat rate box shipping options are priority mail international and priority mail international express.
The shipping rate starts at CAD 37.79* (plus applicable tax and duty) for a package with a size of 8.69" X 5.44" X 1.75". On the other hand, the medium-size flat rate box costs CAD 69.79, while the large box costs CAD 90.77 (plus applicable tax and duty).
*The prices shown are converted from USD to CAD. Thus, the costs depend on the current market exchange.
Can You Ship Flat Rate Boxes to Canada?
Yes, you can do this without breaking the bank with the help of Shippsy. How do they lower the shipping costs? Simple.
Shippsy offers affordable cross-border shipping from the US to Canada. They have a US facility where US orders are sent first instead of shipping directly to the user's Canadian home address, helping to reduce the shipping fees. You might think that this is an additional cost because there is another shipping provider brought up to the equation.
But if you think about it, the carrier will only calculate the distance between the seller and the Shippsy US warehouse. The usual USPS flat-rate price starts at CAD 6.64, and the Shippsy fee only starts at CAD 6.99. So, when combined, it's only around CAD 14.00, plus applicable tax and duty, about 63% less than the initial direct shipment price.
Additionally, many US stores offer free shipping if you purchase a certain amount of products. Therefore, you can further lower the shipping cost with Shippsy.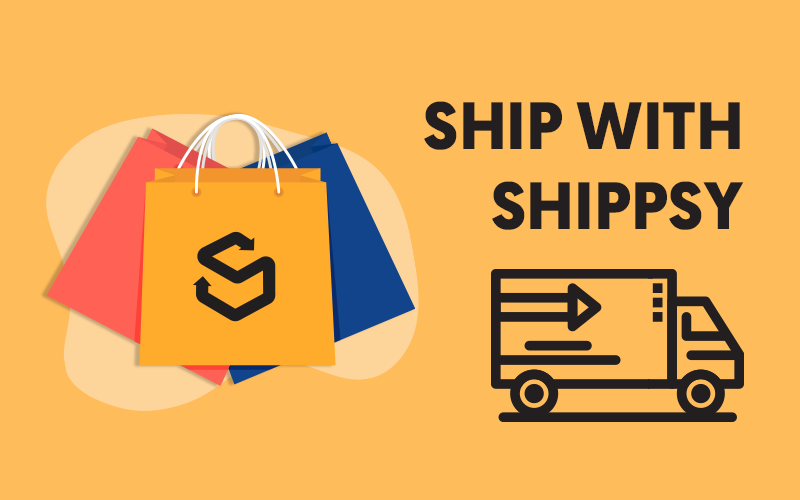 Why Do Customers Consider Shipping Via Shippsy?
Shippsy users continue to use Shippsy because they continue to satisfy their shipping needs. There are many reasons why customers continue to ship their US products with us.
Access to US Brands. Many US-based stores do not have a store in Canada, do not ship directly to Canada, or have an expensive shipping fee. Thus, Shippsy has solved these problems by providing its users with a unique US shipping address where the products are sent. So, stores can ship the products there, and Shippsy will bring your products to you. You can get your US products while cutting costs.
Simple Shipping Process. Just create a Shippsy account, input the product details, pay the Shippsy fee and the applicable tax and duty, and Shippsy will do the rest of the process.
Competitive Shipping Rate. The Shippsy fee starts at CAD 6.99 for Ontario, CAD 7.99 for British Columbia, and CAD 9.99 for Quebec. You can order multiple items from one store, put them in one box, and Shippsy will still count them as one. What makes it outstanding? Shippsy offers a 20% discount* if you request three or more packages within the same day.
*Discounts do not apply to British Columbia and Quebec.
Faster Delivery Times. It only takes two to four business* days to ship the items from our US facility to our Canada warehouse. Thus, you will get the same fast service without spending too much by picking a same-day or next-day shipping option.
Reliable Customer Service. We have our trained customer support to help address issues accordingly. We have a webpage full of informative and comprehensive articles to answer the common inquiries that we get from our customers. However, if it is more convenient for you, you can call our customer hotline at 888-744-7779 or email us at [email protected]
We are open from Mondays to Fridays, from 8 AM to 6 PM ET, and Sundays from 12 PM to 3 PM ET. You can also follow our social media accounts to get other ideas on which US items you need to buy next.
So, what are you waiting for? Get the US products you have always wanted to buy without spending too much on shipping!
Shopping at Walmart USA is becoming increasingly popular among any Canadian customers. With a wide selection of products and competitive prices, Walmart USA is a go-to destination for Canadian shoppers looking to save on everything from electronics and clothing to home goods and groceries.
You may ask, "Does Walmart USA ship to Canada?" While they don't ship their products directly to Canada, Shippsy can give you a hand to get your items quickly and conveniently for a low price. Read this article to get tips on online shopping at Walmart USA and how to ship them to Canada via Shippsy.
Tips For Shopping From Walmart US
The convenience of online shopping and the broader selection of items available at Walmart USA play a significant role in attracting Canadian shoppers. Their excellent customer service and easy-to-use online shopping platform make them a hassle-free and cost-effective option for Canadians.
Here are some tips we would like to share with you when shopping at Walmart USA:
Compare Prices
Comparing prices when shopping online at a Walmart store can help you save money and ensure you get the best deal possible. By comparing prices across different products and vendors, you can find the lowest price and avoid overpaying for an item. In addition, comparing prices can also help you to find the best quality products at the best price, allowing you to make informed decisions about your purchase.
Note that Shippsy allows you to shop from any U.S. vendor so feel free to compare prices across brands.
Explore Discounts
Exploring discounts when online shopping can save you money on your purchases. Many retailers offer discounts and promotions regularly. By taking advantage of these deals, you can save money on everything from household essentials to electronics. Also, by regularly checking sales and discounts, you can stretch your budget further and get more for your money.
Shop Early
Shopping early when online shopping at Walmart USA can have benefits. First, you can have a better chance of getting the products you want before they sell out. Also, shopping early allows you to plan your purchases and budget accordingly rather than make impulse purchases. Furthermore, by shopping early, you can avoid the last-minute rush and the stress of finding what you need at the last minute.
Get A Walmart Rewards Card
One advantage of getting a Walmart Rewards Card is earning cash back on purchases. Cardholders can earn up to 5% cash back made at the Walmart website and take advantage of exclusive offers and discounts on certain products. Getting a Walmart Rewards Card can help you save money and make your shopping experience more convenient.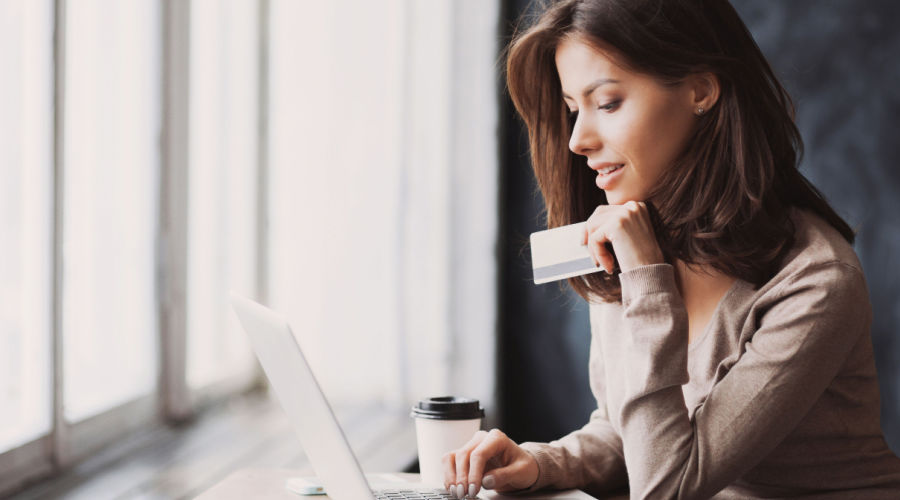 Check Return Policy
Knowing the return policy when online shopping is essential because it ensures you can return or exchange items that do not meet your expectations or are defective. Knowing the return policy can also save you time and money, as you will know what to expect if you need to return an item. Additionally, understanding the return policy can help you make the best shopping choices. You will also be aware of the store's policy on restocking fees and time limits for returns.
For returns, you would have to coordinate the process with Walmart US customer service as Shippsy does not offer returns service at the point of writing this article. However, we expect to launch that service soon to make cross-border shopping even easier for our customers.
Read Reviews
Reading reviews when shopping online at Walmart USA is crucial because it allows you to gain insight into other customers' experiences who have purchased the same product. Reviews can provide information on the product's quality, durability, and performance, as well as any potential issues or concerns. It can help you decide whether or not a product is right for you. Moreover, it can alert you to any potential problems that you may encounter. Reading reviews can help you find the most reputable sellers, making your online shopping experience much more enjoyable.
Check Clearance Section
Checking Walmart store's Clearance Section can be a great way to save money. The items in the Clearance Section are often discounted significantly. This can be specifically useful for purchasing items that are not time-sensitive, such as home decor, kitchen appliances, and electronics. Additionally, the Clearance Section is regularly updated with new things, so it's worth checking back often to see if there are any deals on the products you're interested in.
Shop At Walmart. Ship With Shippsy.
Online shoppers commonly ask, "Does Walmart US ship to Canada?", "Can Walmart Canada ship to US?" or "Is Walmart shipping to Canada Possible?" The answer to all of these questions is no.
Thus, use Shippsy to ensure excellent cross-border (US-to-Canada) shipping options. Start your great shipping experience as you create your Shippsy account and use your unique US shipping address in your online purchases.
Your items will arrive in the United States facility within 24 hours, and Shippsy will notify you of this progress via email. At this point, you proceed to log into your Shippsy account to make your item declaration (basic item information).
After entering the correct details for declaration, double-check all the information, including the total bill you must pay for the shipment. If everything looks correct, you can click on the Request button.
Always check your inbox for updates! Shippsy will inform you immediately if there are any issues with your shipment. Meanwhile, your shipment will be approved and added to the next trip if all the information is correct.
Contact Client Support
Got any more questions about Shippsy's shipping fee and shipping options? Call our customer service at 888-744-7779 or send us an email!
Remember to follow us, @loveshippsy, on our social media platforms (Instagram and TikTok) to find more features on trends and more shipping-related topics and updates.
Key Takeaway
Feel free to visit Walmart's shopping website whenever you want something that is not available in Canada. Create your Walmart account and delight yourself with all the Walmart products you can find in the store! Plus, be amazed by their everyday low prices! And, of course, don't forget to use Shippsy to get them from the United States to Canada. We always have the right shipping method for you!
Canadians love online shopping from US online stores. However, as we all know, not all US businesses are willing to accommodate customers living in Canada because of how expensive the shipping cost is. Apart from the shipping cost, the shipping process can also be lengthy and tedious. This is where you need a reliable, but cheap, package forwarding service.
So, consider Shippsy the next time you buy from any US brand. You might save a few more bucks and still get the items you want.
Here are the facts you need to know about this superb shipping provider!
What is a Package Forwarding Service?
A package forwarding service acts as an intermediary between U.S. retailers and international shoppers. It provides customers with a U.S. mailing address that they can use when placing orders from U.S. online stores. When the packages arrive at the forwarding company's facility, they are then forwarded to the customer's address in Canada.
Choosing a Cost-Effective Package Forwarding Service
When selecting a package forwarding service, consider the following factors:
Reputation and Reliability: Research and choose a reputable service with positive customer reviews and a history of reliable package handling.

Pricing and Fees: Compare the pricing structure, including membership fees, package consolidation fees, and international shipping rates. Ensure there are no hidden costs.

Shipping Options and Carriers: Check the available shipping options and carriers to ensure they meet your requirements for speed, reliability, and tracking.

Additional Services: Some package forwarders offer additional services like package storage, package inspection, or personal shopper assistance. Evaluate whether these services align with your needs.

Customer Support: A responsive and helpful customer support team is crucial in case of any issues or questions that may arise during the shipping process.
What is The Cheapest Package Forwarding Service?
Shippsy is currently the cheapest parcel forwarding service in the country, helping customers who cannot claim their packages personally from the U.S.
Established on March 13, 2020, Shippsy has helped thousands of Canadian online shoppers to expand their online shopping options. They make shipping any package from the United States to Canada easier. With just a few steps, you can reduce shipping charges and save significant amounts when shopping from the U.S.!
How Does Shippsy Work?
Shippsy is only exclusive to its account users. Thus, you first need to create your own Shippsy account. Make sure to use a valid email address and input your details correctly to avoid errors and other technical issues.
Once you are done signing up, you will receive a verification email to the email address you used to register. You must click the email to verify your account and be redirected to your Shippsy dashboard.
Then, you can navigate the platform and familiarize yourself with Shippsy and complete cross-border shipping in the cheapest way. What's even better is that registration is absolutely free and you don't have to sign any contract!
Remember that Shippsy is only able to mail out small packages weighing up to 50 lbs. All shipments going beyond more than 50 lbs must be picked up from any of our Canadian warehouses.
What Information Do You Have to Provide?
Suppose you are ready to ship US goods to Canada. In that case, Shippsy will ask you for the following details: item description, declared value, and receipt that indicates the value.
Typically, you will find all of this on the receipt of your purchase from the U.S. brand.
Shippsy fully complies with Canada Border Services Agency (CBSA) regulations. Thus, any misdeclaration or inaccurate product descriptions and item values may result in a penalty and a permanent account suspension. So, be sure to provide accurate information to avoid issues.
How to use the US Address?
After registration, you must log back into your account to get the complimentary US address. Once you're in the dashboard, continue by simply clicking the "MY US ADDRESS" option.
You will use this shipping address when ordering from your favourite US-based retailers. Always remember to copy the address exactly as is without changing any of the details. Once done, all you have to do is wait for the shipment to reach our US warehouse.
How to Declare Your Items?
Once the parcel arrives at our US facility, you will receive an email notification. So, you'll need to log in to your account and create a declaration of the total amount value of the items you purchased . To complete this process, select the ACTION REQUIRED tab, search for the shipment you want to work on, and select PROVIDE DETAILS.
There are details you need to remember when providing details for the shipment.
Create a simple yet not too generic product description. Don't forget to put the item value in USD (you don't have to declare the shipping cost and US sales tax).
How Much Does It Cost?
Shippsy offers convenience at the cheapest shipping rates. Plus, no monthly fee as well!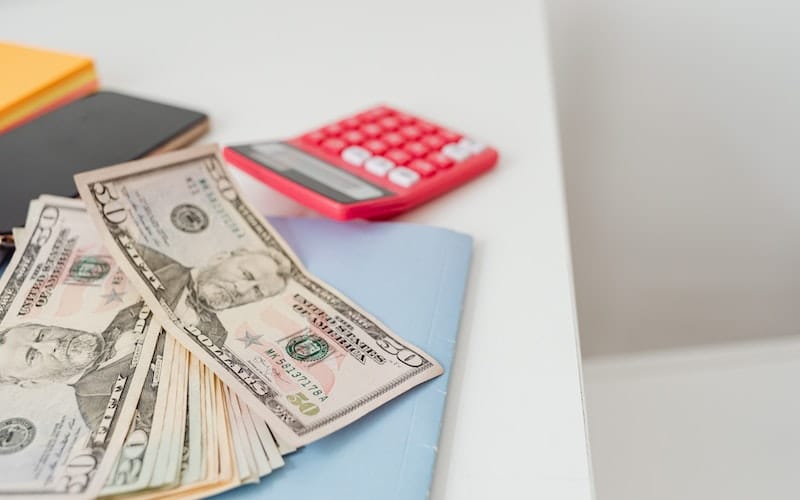 Shippsy does not charge customers for personal imports. Yes! registration is absolutely free and we guarantee no hidden fees! All shipping charges will reflect on your dashboard with full transparency.
The shipping rates start at $6.99* per package (tax and duty may apply). Plus, you can receive a 25% discount on the handling fee if you request multiple packages (three or more parcels) on the same day. You can pay the shipping fee by uploading credits to your Shippsy account.l.
*Prices are shown in CAD. The discount is unavailable to British Columbia (BC) and Quebec regions. The shipping rate for BC starts at $7.99 + tax/duty, while Quebec begins at $9.99 + tax/duty.
What Other Fees Are Associated With Importing Goods Into Canada?
The payment to Shippsy includes the handling fee. However, you still need to pay applicable tax and duty (a 3% transaction fee is imposed on import tax and duty).
Note: These fees are unavoidable as Shippsy complies with CBSA.
A 30-day complimentary storage is offered to all its customers for those who want to get their items personally but need more time to get them. Meanwhile, 15-day free storage is provided for Pallet shipments.
Note that the countdown starts when the package arrives at our US facility.
How Much Does Storage Fee Cost?
So, what happens after the 30-day free storage? After 30 days, you will be charged a $1.00 storage fee per day for an additional 30 days. However, if you fail to get the package within 60 days, Shippsy has the right to dispose of the packages at their discretion.
As for the pallet shipments, you will be charged $10 per day for an additional 30 days. After 30 days, Shippsy serves the right to dispose of the items properly.
Where Are The Branch Locations?
Our branch locations are located in Mississauga, Markham, London, North York, Kitchener in Ontario Region and Richmond in British Columbia.
What Are The US Facility Schedules?
Shippsy has two US facilities: one in Sanborn, New York and one in Blaine, Washington. The New York warehouse is open Mondays to Fridays, from 9:00 AM to 5:00 PM EST, while the Washington facility is open Mondays to Fridays, from 9:00 AM to 5:00 PM PST.
What Are The Prohibited Items?
Shippsy fully complies with the CBSA regulations. Therefore, you need to know what products are not allowed to enter Canada. Shippsy has compiled a list of prohibited items to ensure you don't go against them.
You also call Shippsy's customer service for further information about the items that are not allowed to enter the country.
Why Should You Use Shippsy?
Shippsy is the most trusted forwarding company in the country. We make it easier for customers to receive their favourite US items without spending time in traffic, at the border, etc.
We have live customer service representatives to assist you all the way. Plus, all shipments are processed within 2-4 business days*.
*Transit time depends on the location.
On the other hand, if you have an online store and wish to expand nationwide, to the United States, or worldwide, you need to explore Stallion Express. They have helped thousands of Canadian sellers ship parcels anywhere globally at the cheapest shipping rates on the market.
Conclusion
Package forwarding services have revolutionized the way Canadians shop from the U.S. By providing a U.S. mailing address and managing the logistics of international shipping, these services offer convenience, cost savings, and access to a wide range of products.
However, it is essential to choose a reliable package forwarding service and follow best practices to ensure a seamless shopping experience.
With the increasing popularity of online shopping, package forwarding services continue to play a vital role in bridging the gap between Canadian consumers and the U.S. marketplace.
FAQs
Is package forwarding legal in Canada?
Yes, package forwarding is legal in Canada. However, it is essential to comply with customs regulations and any applicable duties or taxes.
How long does it take to receive packages through a package forwarding service?
The time between receipt at our US facility, until it is ready to be picked up at our Canadian branch, is generally 2 to 3 business days.
Are there any size or weight restrictions for packages when using Shippsy?
Shippsy is only able to mail out small packages weighing not exceeding 50 lbs. All shipments going beyond more than 50 lbs must be picked up from any of our Canadian warehouses.
I cannot pick up my package, can you mail the package to my Canadian address?
Yes, of course! 
Once your package arrives in Canada, you may opt to have it delivered to your address. There will be a small fee to have it shipped from our warehouse in Canada to your address.
Happy Victoria Day!
Here is a summary of our Victoria Day long weekend schedule:
Friday, May 19

All Regions: Ontario, British Columbia, Québec

Regular Hours for Shippsy branch locations

Sunday, May 21

All Regions: Ontario, British Columbia, Québec

Regular Hours for Shippsy branch locations

Monday, May 22

Ontario: OPEN*, Holiday Hours of 11AM - 4PM

London, Kitchener and North York branches are CLOSED

British Columbia: OPEN, Holiday Hours of 11AM - 4PM
Québec: OPEN, Holiday Hours of 11AM - 4PM

Tuesday, May 23

Back to Regular Hours for all Shippsy branches
TikTok is more than just a platform for viral dance challenges and lip-syncing videos; it has also become a venue for many people to get excellent product recommendations, including snacks. While it is more associated with children, especially sweet and salty ones, you can find thousands of party snack ideas on this platform.
With millions of users sharing different snack hacks, food reviews, and their favourite snacks for every occasion, it's an excellent place to discover new and unheard-of US treats. But with thousands of options, deciding which ones to try can be overwhelming.
That is why, Shippsy is here to help you! We will provide the best recommendations TikTok offers and comprehensive information on whether they are worth the hype.
Check this article to know our top picks!
Snyder's of Hanover Pretzels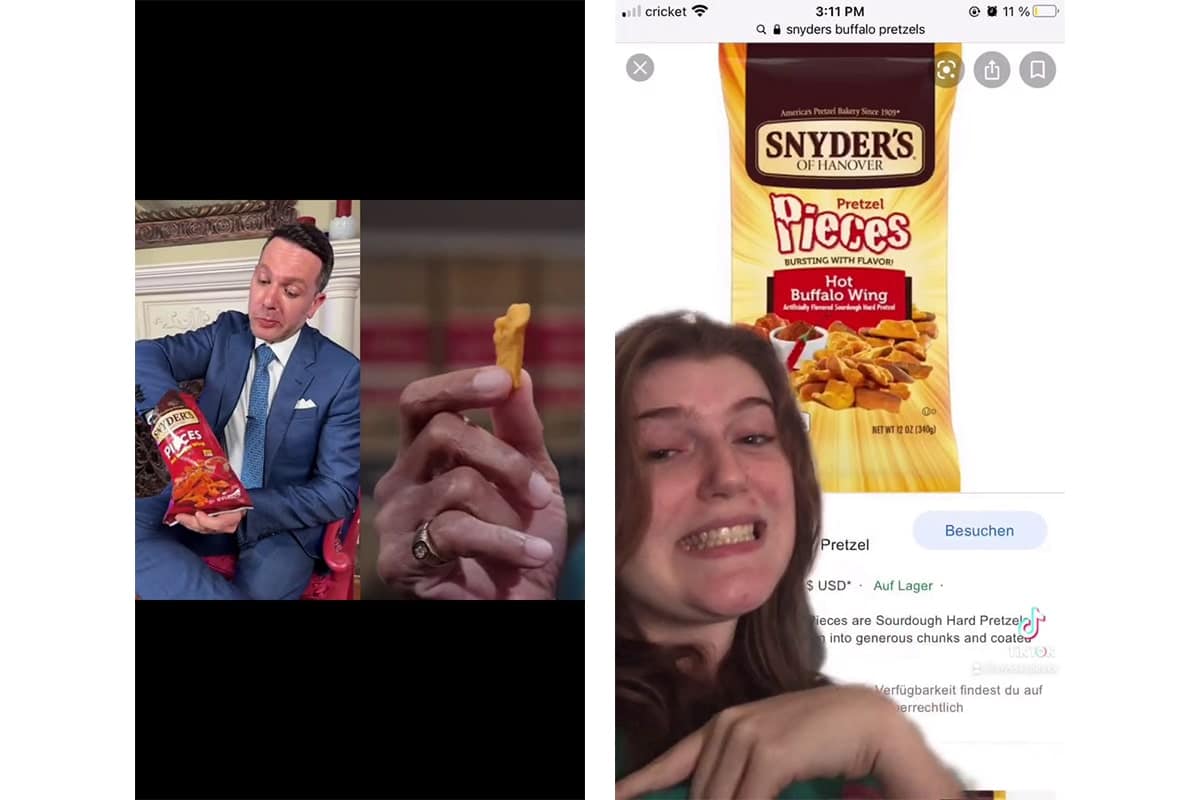 It will be unsurprising if you've heard of Snyder's of Hanover since they have been around since 1909. But if you haven't yet, you are in for a treat!
They are a snack food company which started as a humble bakery in Hanover, Pennsylvania, but soon gained an excellent reputation for its delicious pretzels. In fact, they are currently considered the top brand for pretzels in the United States. Why? Who wouldn't fall in love with crispy on the outside and chewy on the outside pretzels?
Snyder's of Hanover is not just a snack but can also be considered a delicious appetizer. You can easily include any snack flavor in your charcuterie board to make your party food tastier.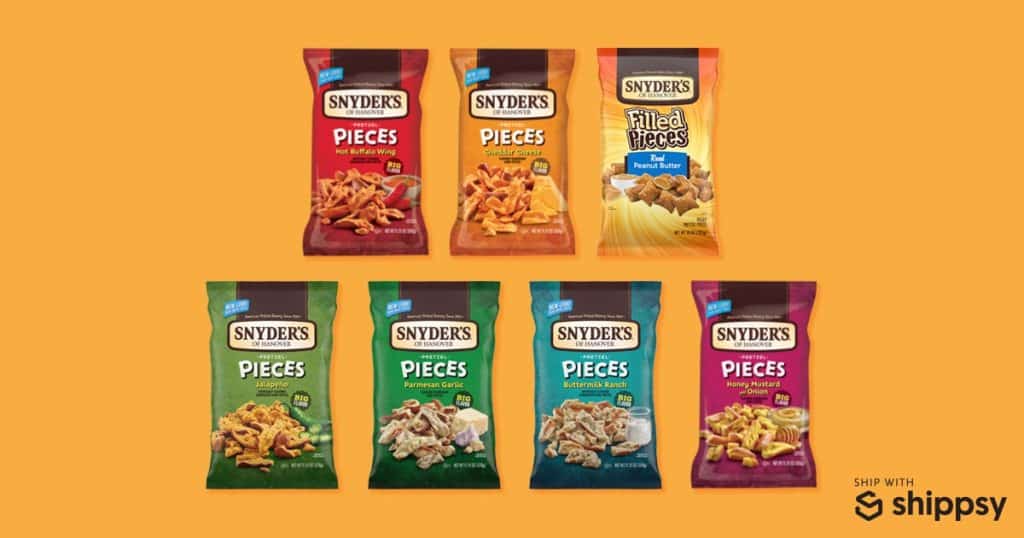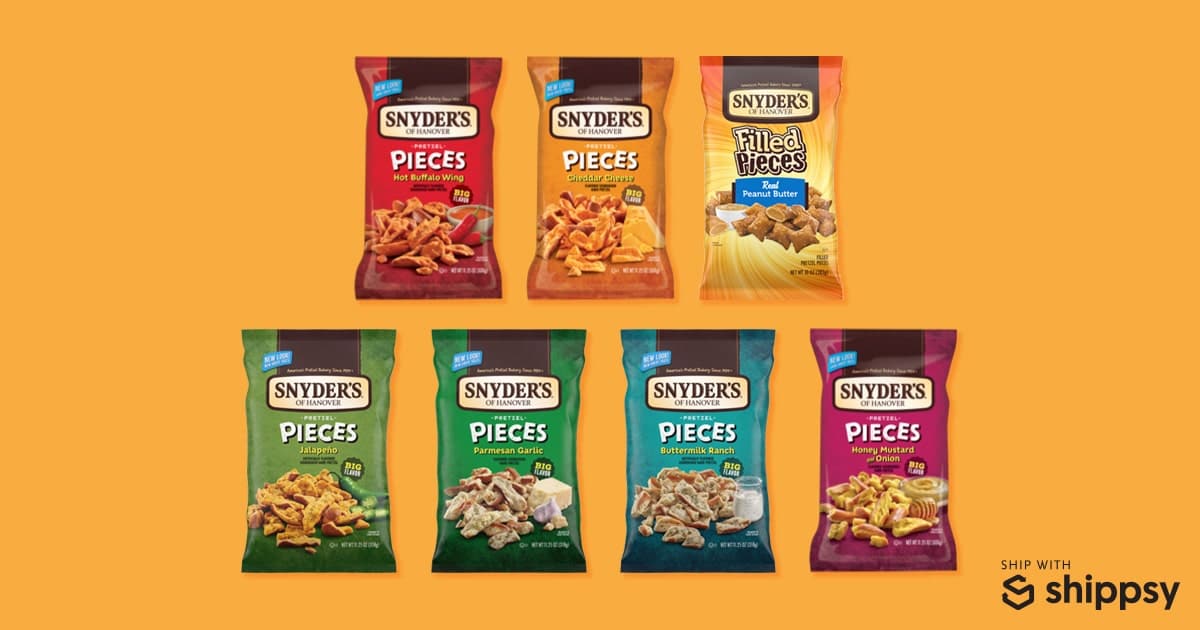 If you want to try these savory snacks for the first time but need to know which ones to try, their bestsellers are Traditional Pretzels, Pretzel Sticks, Peanut Butter Filled, and Sourdough Hard. Moreover, while Snyder's are primarily created for indulgence and enjoyment rather than a healthy party snack, they have gluten-free options, such as the Honey Mustard and Onion and Hot Buffalo Wing.
While you can purchase this item on Amazon Canada, it will take two to three weeks to arrive. On the other hand, some retail stores have limited options. Thus, it is better to check their affiliating US stores and ship these delicious pretzels with Shippsy for more product variety and faster and cheaper shipping options.
Plus, you can find a party snack recipe on their website. So remember to check it out.
Verve Coffee Roasters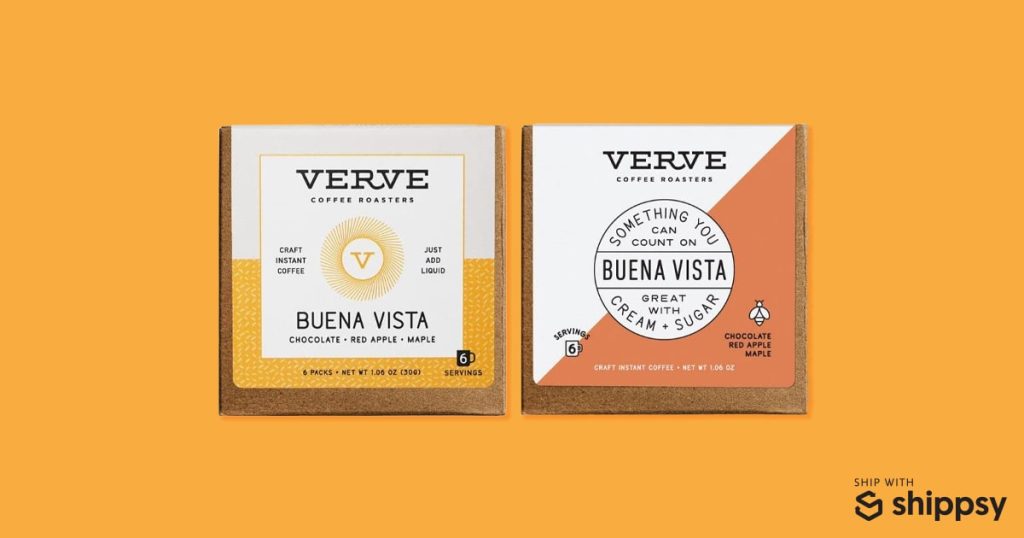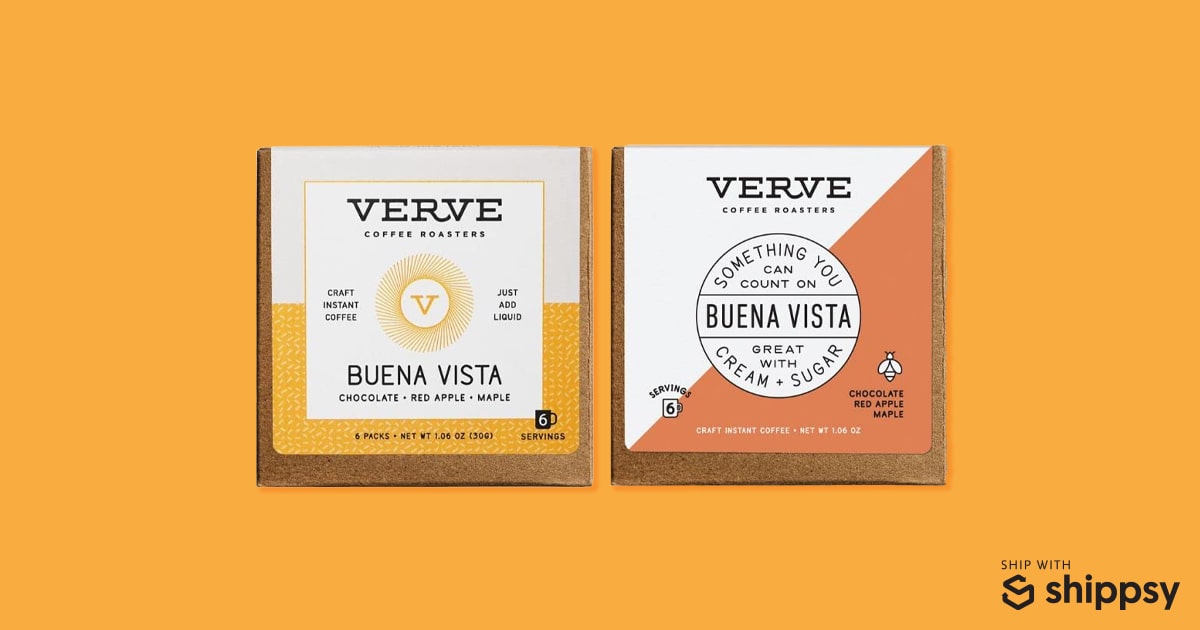 If you want a coffee party, consider the next item on this list for your party guests.
Verve Coffee Roasters is a specialty coffee established in 2007 in Santa Cruz, California. They have won numerous awards for their coffee, including multiple Good Food Awards and a Roaster of the Year award from Roast Magazine.
To those who have not heard of this magazine, it is a publication dedicated to the specialty coffee industry. It has information, resources, and insights into coffee-related matters, including roasting, sourcing, and brewing. It also discusses trends and innovations within the industry.
The brand is committed to sourcing and roasting premium-quality coffee beans worldwide while focusing on sustainability and ethical practices.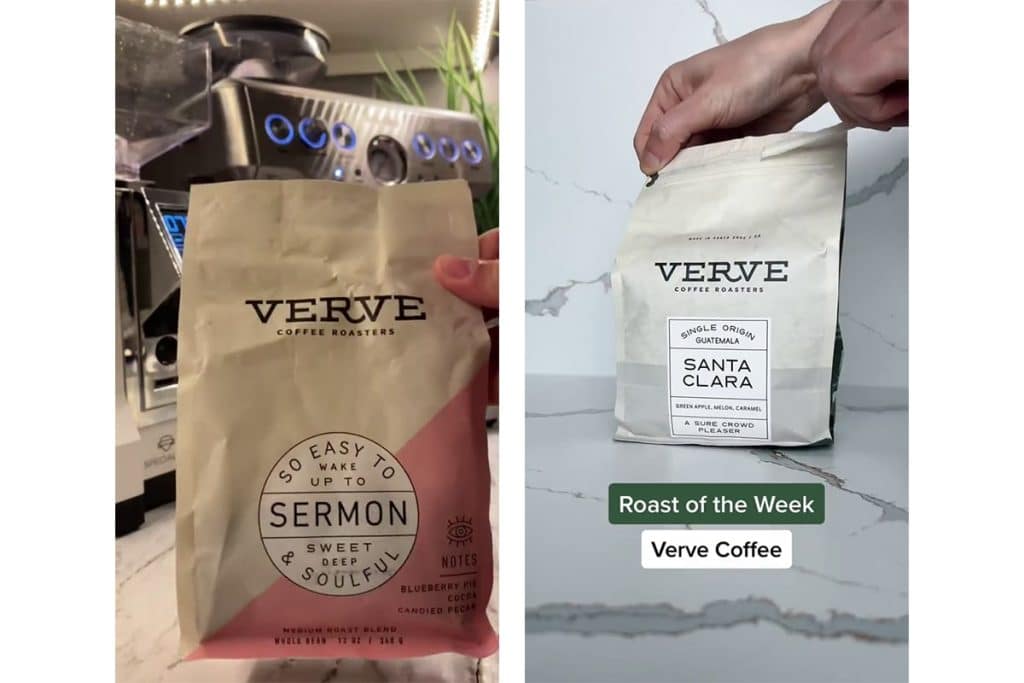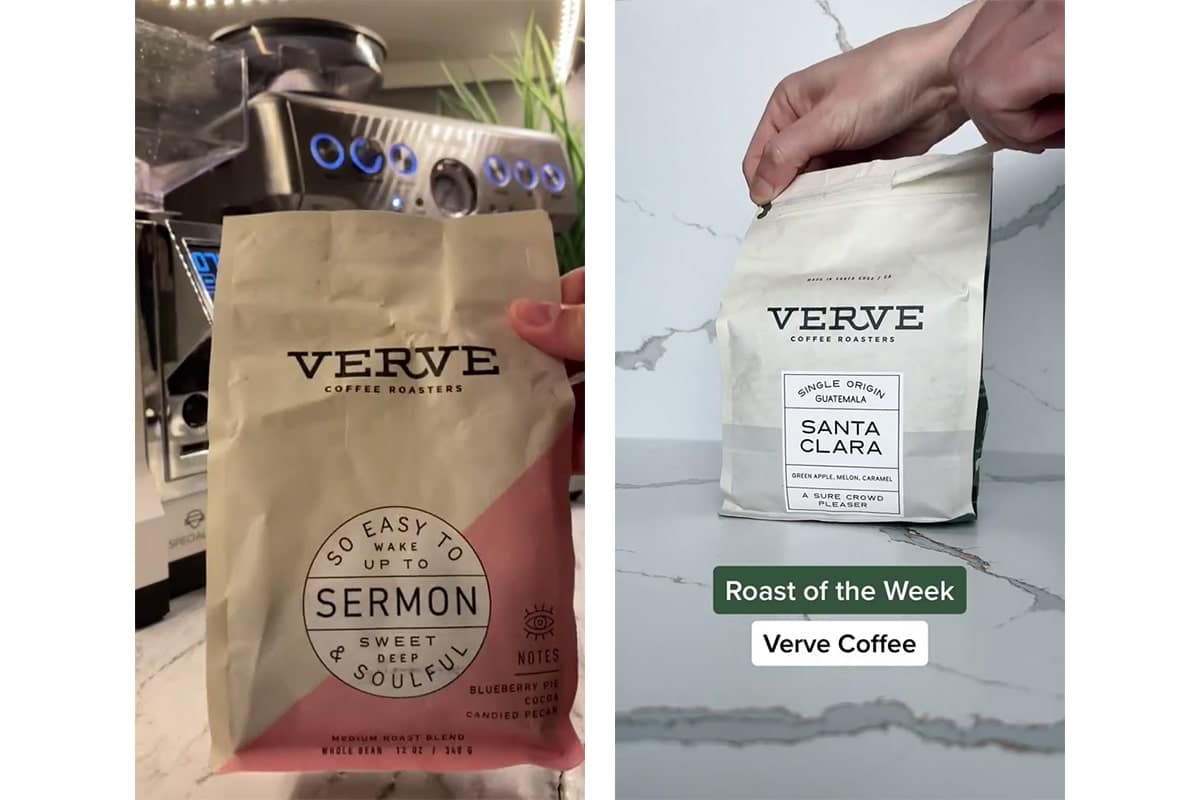 If you want to try their products, you can start with their bestsellers: Sermon, Street Level, The 1950, Vancouver Swiss Water Decaf, and Guji Highlands Natural.
Although Verve Coffee Roasters do not ship internationally, you can still enjoy their delicious coffee blends when shipping products to Canada.
Bitchin' Sauce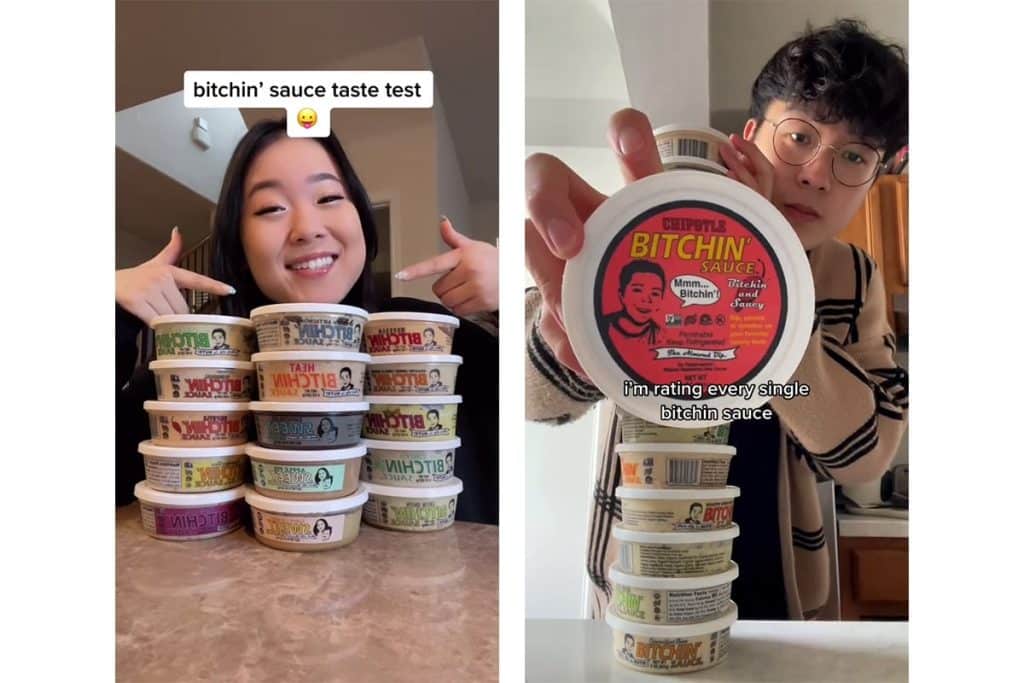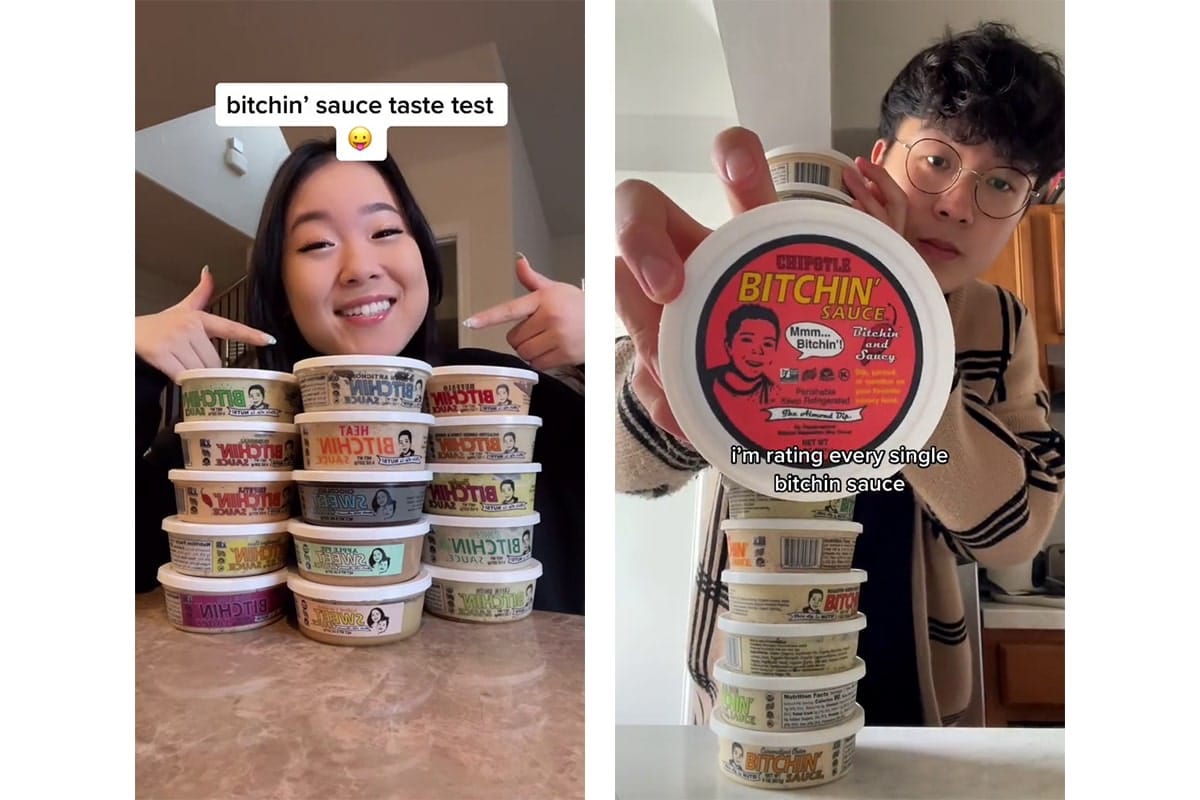 The next item on the list is not a snack but a dipping sauce you can enjoy during game day or watching the Super Bowl.
Bitchin' Sauce is a vegan and gluten-free dip brand in San Diego, California. They are popular and have become a fan favorite for their distinctive and mouthwatering flavor. As they are vegan and gluten-free, you can enrich your delicious snack with more flavor for any dips.
Each sauce is made from a ground almonds base, giving a creamy texture and nutty flavor. It is perfect for any party appetizer or finger food, like vegetables, potato chips, and crackers. Plus, you can also use it as a sandwich and wrap sauce or salad dressing, making a healthy snack.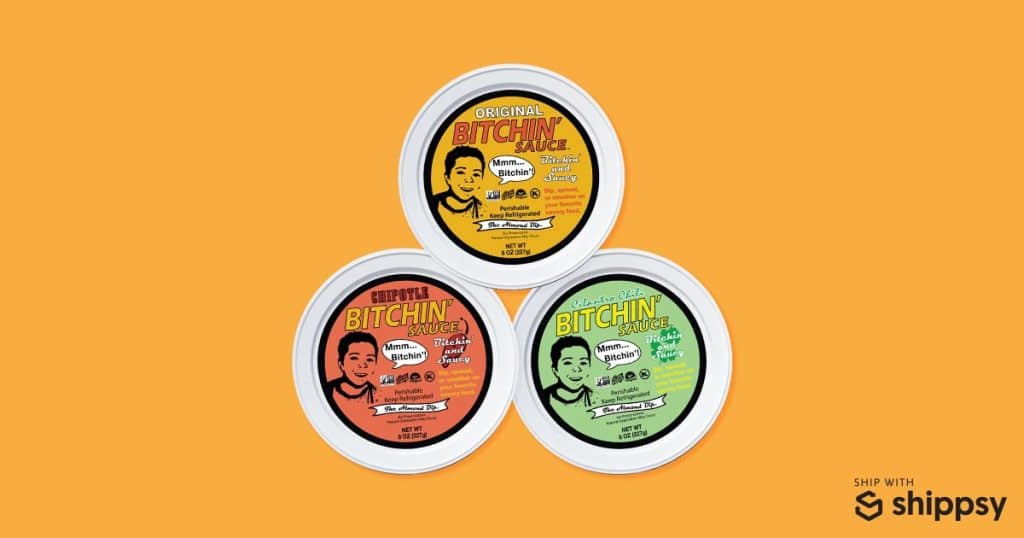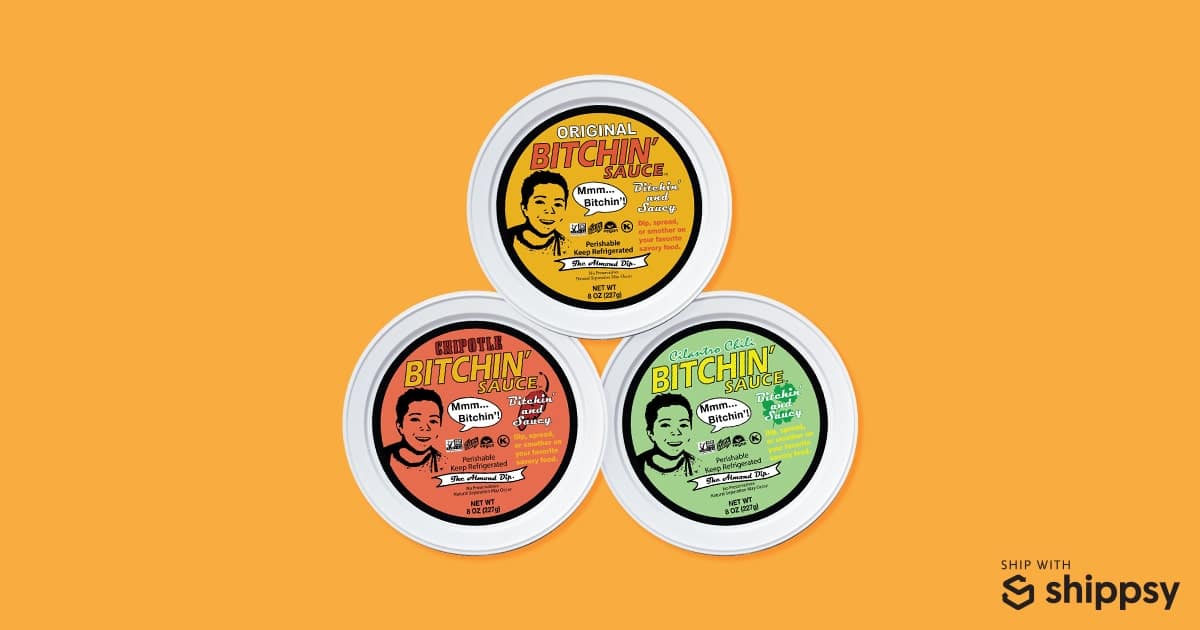 Suppose it's your first time hearing of this brand. In that case, these are the following flavors you can check: Original, Chipotle, Cilantro Chili, Pesto, Bombay, Heat, Eggplant & Olive, Caramelized Onion, Avocado Serrano, Buffalo, Green Onion, Roasted Green Chile & Pepita, Spinach Artichoke, Apple Pie, Chocolate, and Salted Caramel.
They also offer a snack bundle with a dipping sauce and tortilla chips.
Unfortunately, Bitchin' Sauce does not ship internationally. Although you can order from Amazon and send them directly to Canada, it will take two to three weeks before they arrive, and the cost will be expensive. Consider shipping with Shippsy!
AriZona Beverages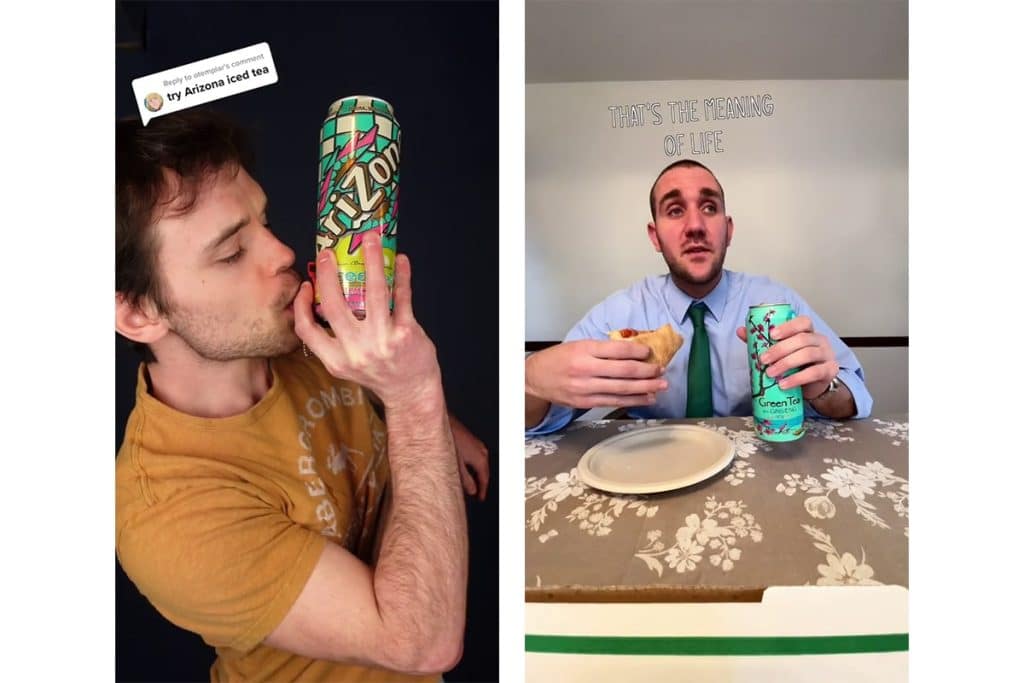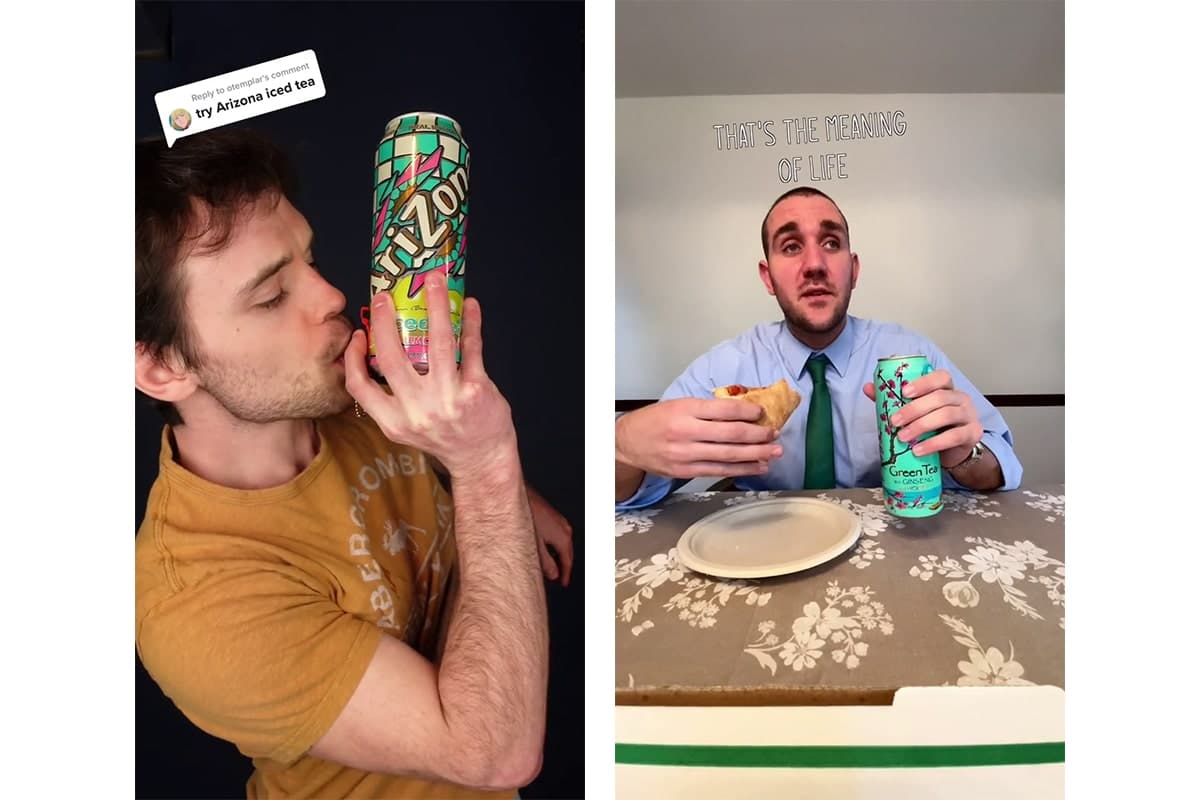 What is a party without drinks, right? Whether it is for a New Years Eve celebration, an adult birthday party, or a simple get-together, the AriZona iced teas are something considered for your party guests.
AriZona Beverages is a beverage brand offering iced tea and other non-alcoholic drinks, a staple in convenience stores, supermarkets, and gas stations across the United States.
Founded in Brooklyn, New York, in 1992, AriZona Beverages is widely known for its distinctive tall cans and vibrant packaging. They offer various drinks, including traditional iced teas, lemonades, fruit juices, and energy drinks. They are also famous for their unique flavors, like Watermelon, Mucho Mango, and Green Tea with Ginseng and Honey.
These drinks are perfect for any delicious snack, including bacon, puff pastry, and potato chips. If you want to try their bestsellers, you can start with Diet Peach Team, Red Apple Green Tea, and Arnold Palmer Lite.
You can purchase it on Amazon, but arriving in Canada will take two weeks. But if you ship them with Shippsy, you can expect the package within 2-4 business days.*
*Transit time varies depending on the region.
Ship these US goodies with Shippsy!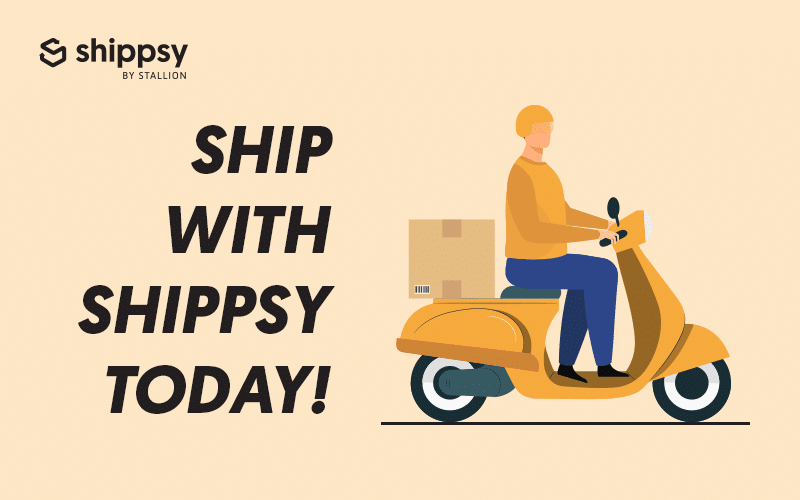 If you want to send all the products to Canada at a cheaper yet faster shipping rate, Shippsy has you covered.
With Shippsy's convenient and affordable US-to-Canada shipping service, you can shop for US goods online, including your favorite snacks, skincare items, and household goods, and pick them up at the nearest Shippsy branch in your location.
You can guarantee hassle-free cross-border online shopping with their competitive shipping rates, reliable and timely delivery, and excellent customer service.
Check Out Other Trending Products
Are you interested in reading topics like this? We regularly upload blog content about popular TikTok US products. Shippsy posts all sorts of US products, from beauty items to household products, we know you want to send to Canada.
Shopping at Kohl's is an experience like no other. With a wide selection of high-quality products, like clothes and accessories, this American department store has something for everyone.
If you're looking for a great place to buy clothes, Kohls USA is the perfect retail store for you! In this blog post, we will present some of the best shopping tips for customers shopping in the online store for new clothes.
Plus, we'll also answer your question, "Does Kohl's ship to Canada?" and provide you with tricks on how to send your Kohl's items from the USA to Canada using the best cross-border package forwarder, the fastest and most affordable way possible.
So, what are you waiting for? Read now!
Why Shop At Kohl's?
Canadian shoppers looking for trendy and affordable clothing should consider shopping online at Kohl's stores. Here are some of the reasons why:
Kohl's, a US-based retailer, features top brands from the USA, ensuring customers get high-quality apparel at reasonable prices.
They also regularly offer discounts and promotions on their clothing items, allowing shoppers to get great deals on their favourite brands.
Their website is easy to navigate, making it simple to find the perfect outfit for any occasion.
Finally, with their wide selection of items, Canadian shoppers can purchase with confidence, knowing that they are getting the most items and best value for their money without compromising on quality.
Is Kohl's In Canada?
Unfortunately, all Kohl's physical stores are only available in all US territories except Hawaii. There are currently over 1,100 stores in different US states.
Does Kohl's Ship To Canada Or Offer International Shipping?
Unfortunately. Kohl's does not offer shipping to Canada. A shipping option to international destinations is also currently unavailable. However, all hope is not lost, read more to find out!
How To Get Your Kohl's Order Shipped To Canada
To have your Kohl's order shipped from the USA to Canada, you may use a US shipping address from a reliable package forwarder for a more convenient and easier access to the store.
With its simple shipping process, free shipping address, low-cost shipping fees, and premium US-to-Canada shipping service, you can now shop and ship all you want at many US retailers, including Kohl's!
Shippsy's Tips On Choosing Clothes
Now that you have an idea of how to ship your Kohl's items to Canada, check out these tips Shippsy would like to share as you purchase your new clothing item.
Know Your Personal Style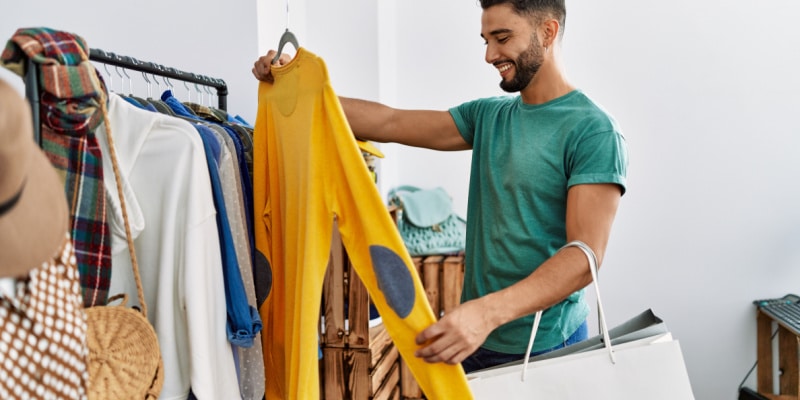 Knowing your style is crucial when shopping for clothes at Kohl's, or any other retailer for that matter.
Your personal style reflects your personality, lifestyle, and preferences, and it helps you make informed decisions about what clothes to buy.
By knowing your style, you can shop confidently and avoid purchasing items that don't fit your wardrobe or make you feel uncomfortable. Kohl's offers a vast selection of clothing options, from trendy to classic styles, so it's essential to know your preferences to make the most of your shopping experience.
Also, understanding your personal style can help you mix and match clothing items and create versatile outfits that reflect your personality and style.
Know Your Colour Palette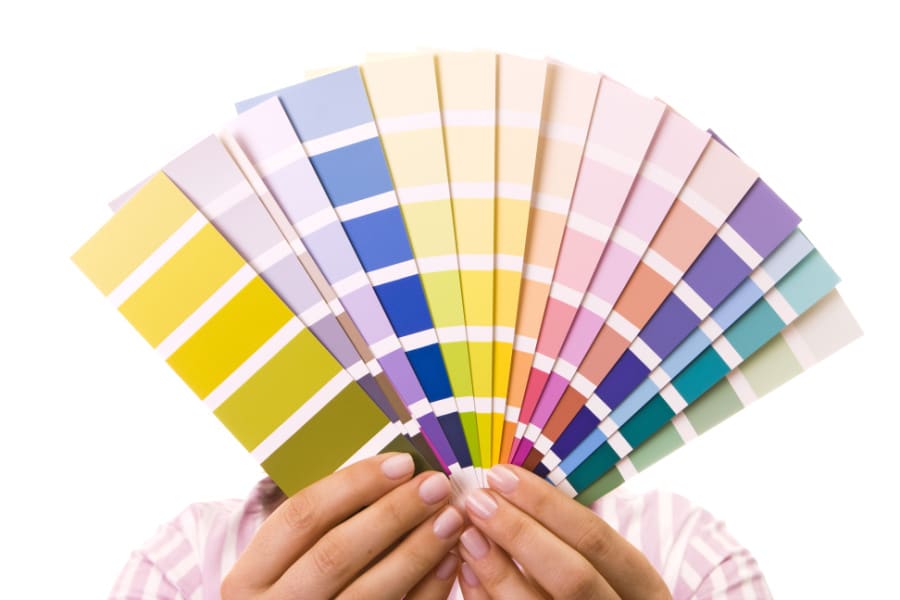 Knowing your color palette is important when shopping for clothes because colors can significantly impact how you look and feel.
Understanding which colors complement your skin tone, hair, and eye color can help you choose clothes that make you look your best and feel confident. Also, it can help you create a great wardrobe with pieces that mix and match well together.
Knowing your color palette can help you avoid purchasing items that don't suit you, which can save you time and money in the long run.
Check The Seller's Size Guide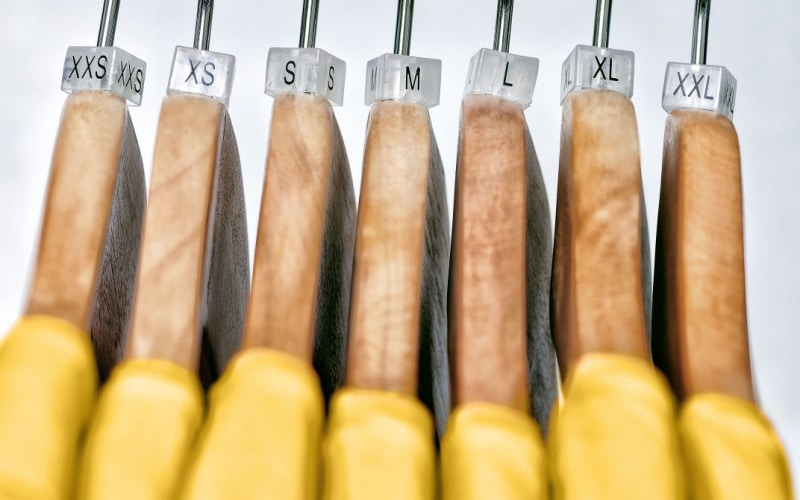 Sizes can vary significantly between different brands and clothing lines, so relying on your usual size may not be the best choice.
By referring to the seller's size guide, you can determine which size will fit you best in store, based on your measurements. It can help you avoid the inconvenience and hassle of returning clothes that don't fit.
Taking the time to check the seller's size guide before making a purchase can ensure that you receive clothing that fits well and makes you feel comfortable and confident.
Check The Fabrics And Material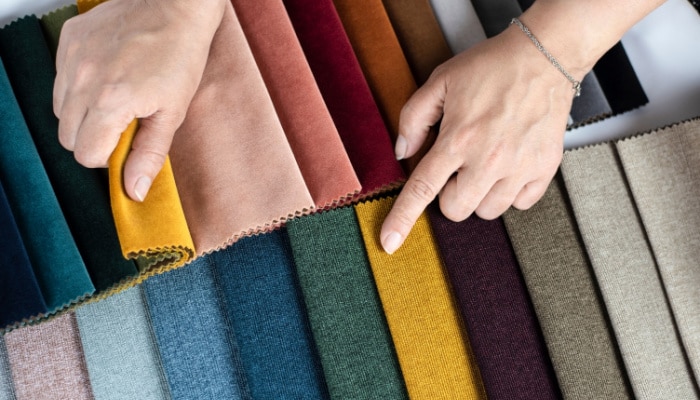 Fabrics and materials can greatly impact how a garment looks, feels, and wears. Knowing the fabric or material of a clothing item can help you determine whether it's suitable for the occasion and your personal preferences.
Suppose you're looking for a dress for a summer wedding. In that case, you'll want to choose a lightweight and breathable fabric, such as cotton or linen, to stay comfortable in the heat.
Similarly, if you're looking for a pair of pants for work, you may want to choose a durable and wrinkle-resistant fabric, such as polyester or wool, to ensure that they look professional throughout the day.
How To Ship Items From The US To Canada
Get zero headaches while you have your packages shipped to Canada!
Your best cross-border package shipping experience starts as soon as you use Shippsy's shipping options to ship packages from the US to Canada.
Create Your Shippsy Account - Go to Shippsy's website and click the Get Started button to create your Shippsy account. Provide your correct contact information, and make sure to read the terms and conditions as you complete signing up to Shippsy.
Use Your US Shipping Address - You can find your unique US address in your Shippsy dashboard. Copy and paste it as it is when you checkout your orders from US retailers.
Provide Package Details - Shippsy will notify you via email when your packages arrive at the US warehouse. Log in to your account and provide the necessary item value and description. After paying your fees, you can proceed to request your shipment.
Process Your Payment - Add your credit card on file for a seamless payment transaction. Shippsy's payment processing is safe and secured; no need for you to call your bank or submit specific paperwork.
So, Why Shippsy?
Imagine sending your package for only $6.99* + applicable taxes and duties from your favorite US retailer to Canada.
With Shippsy's lowest shipping service fees, you can save on international shipping costs (US-to-Canada) or spend it on shipping more US items! Plus, Shippsy offers several shipping options no other shipping carriers can match.
Buy items at your favorite US store and claim your parcel in 2-4 business days*. If it's more convenient for you, Shippsy can arrange a package forwarding service from the warehouse to your Canadian home address for a small added fee. You can use your tracking number to monitor your package status.
And, if you're sending a huge package or items in large quantities, Shippsy can also assist you with a pallet shipping service.
*Price is shown in CAD. The shipping costs are $7.99 in British Columbia and $.9.99 in Quebec.
** Delivery times may vary depending on your region.
Contact Us
Do you need assistance before shipping your online orders? Give us a call at 888-744-7779, or send us a message! Our friendly customer service representatives will gladly help you with any shipping needs or concerns.
Follow Us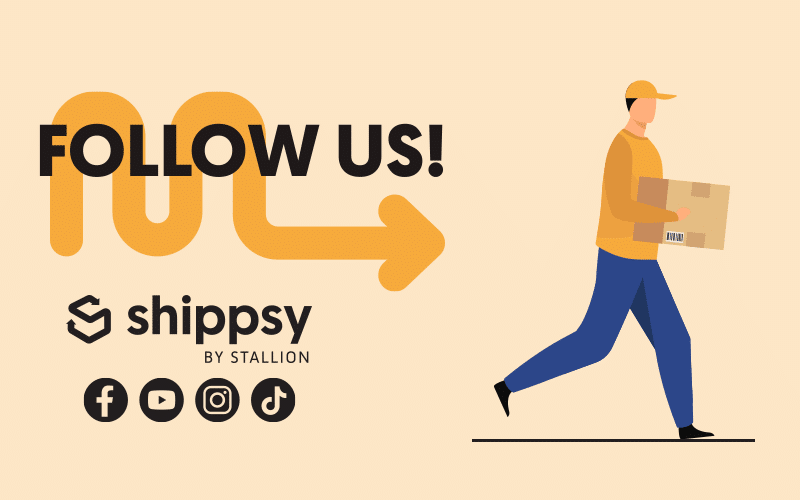 Don't forget to hit the like and follow our social media accounts! Search us @loveshippsy on TikTok or Instagram and get updates on the hottest trends from the USA.
You can also get the chance to be a part of our next feature! Feel free to send us your best unboxing video after you receive your package shipped by Shippsy.
Hair is one of the first few features people notice when they first meet someone. Some people even assess someone based on how they fix or style it. While setting and styling our Hair is one of the few ways to enhance our appearance and personality, how we care for it is what matters.
Many popular hair product brands claim they offer the best items for our Hair, but can they help maintain it healthy and strong?
Check this article to learn which popular TikTok brands are worth the hype.
Why should we take care of our hair?
Hair care can do multiple wonders for us, both physically and mentally.
As mentioned, people highly notice our hair, contributing to our overall appearance. Having healthy hair can make us feel more attractive, confident, and put together.
Since hair is composed of living cells, it requires proper care and nutrition to develop and stay healthy. Overlooking the importance of our hair and scalp can lead to numerous problems, such as hair loss, breakage, and scalp infections.
Our hair can shield our skin from damaging UV rays and other adverse environmental effects.
While this does not apply to everyone, keeping our hair strong and healthy helps us feel more connected to our own identities and cultural traditions. For one, hair is a status, identity, and spiritual symbol in many cultures.
While there are more reasons to maintain the health and beauty of our hair, these are the ones worth noting.
What are the best hair care brands on TikTok right now?
If you want to try new products, TikTok is the best place to be for recommendations. You will discover hundreds of brands to test. Which hair care brand matches your needs? Continue to scroll down to know more:
Living Proof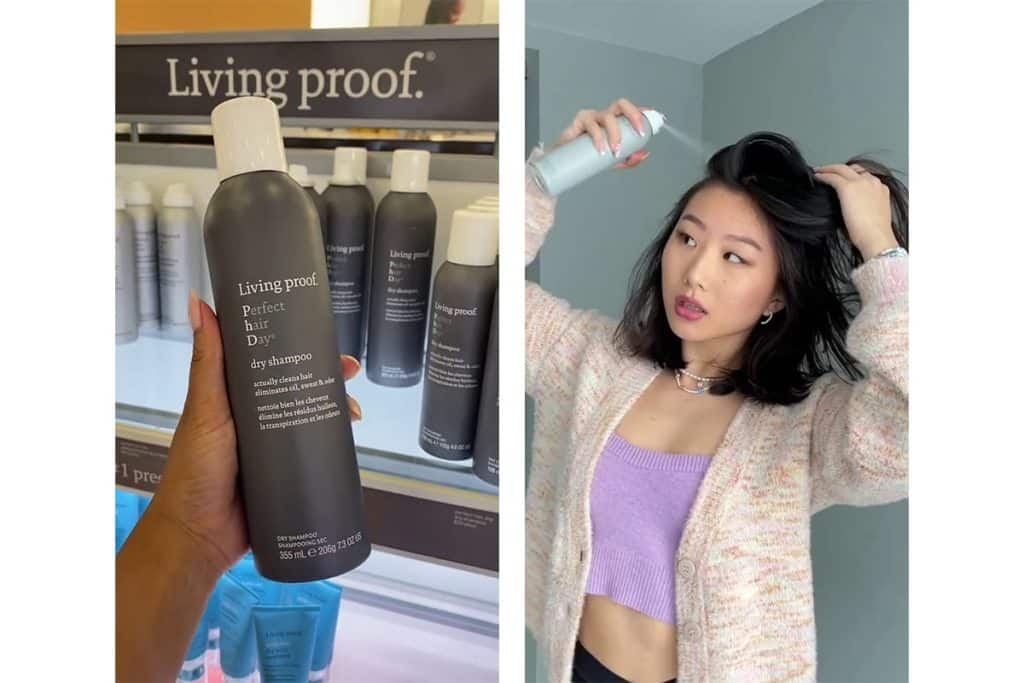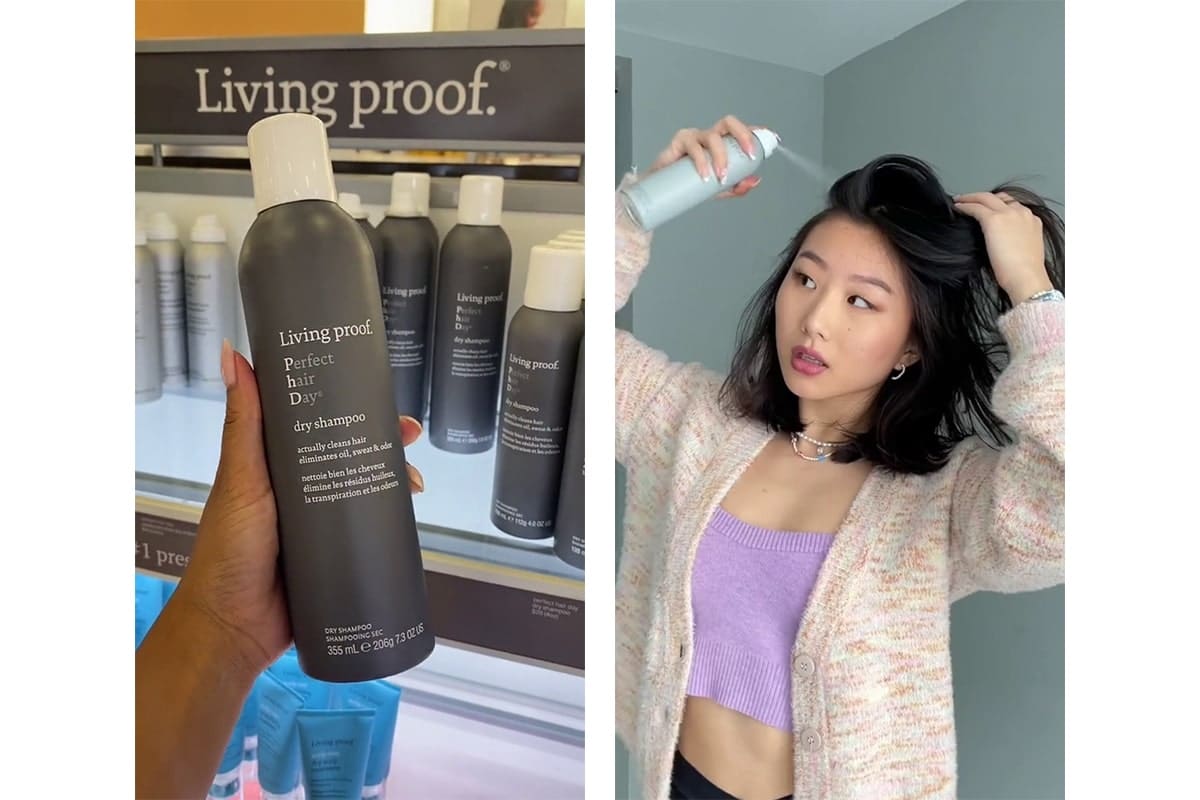 Living Proof is a hair care brand founded in 2005 in Cambridge, Massachusetts, USA, by a team of scientists and beauty experts, including a biotech startup company and a famous hairstylist. This brand is renowned for its innovative hair products that use cutting-edge scientific technology to address a range of hair concerns, including frizz, thinning, and damaged hair.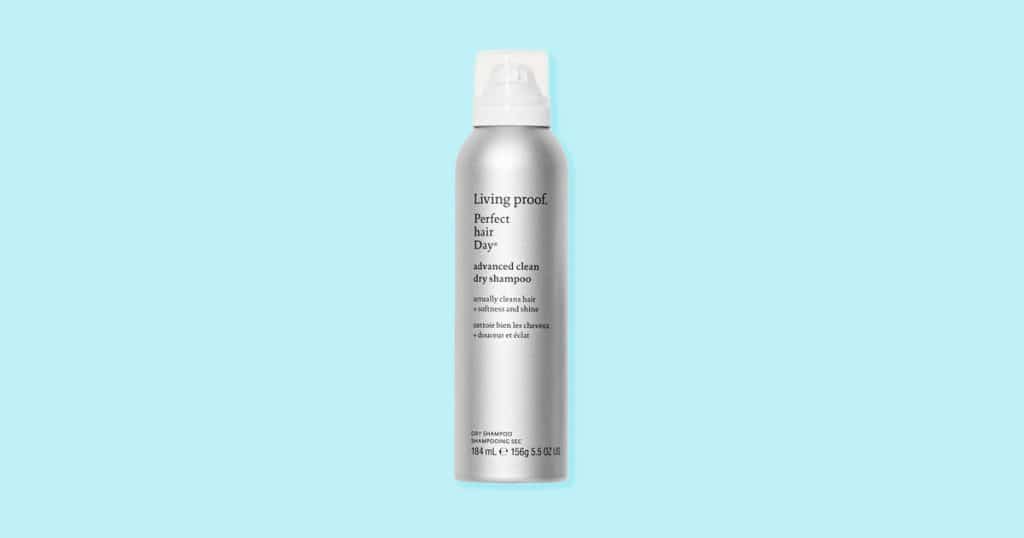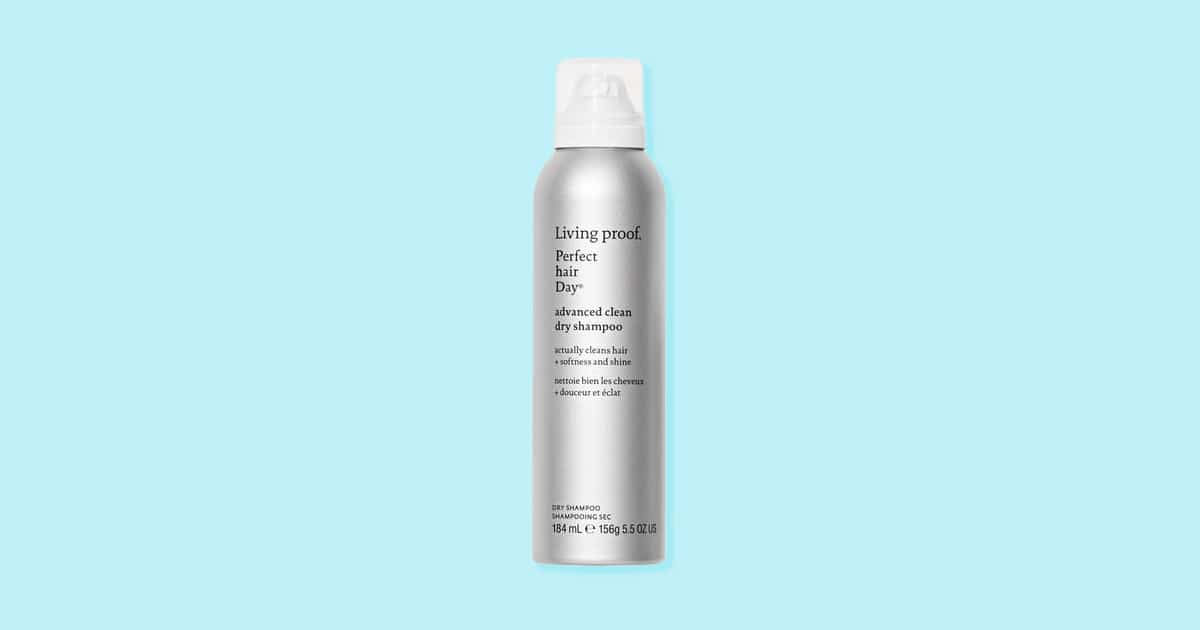 If you have not tried any Living Proof products, starting with their top-selling items is best. This way, you already know what to expect from the products.
Advanced Dry Shampoo. Advanced Dry Clean Shampoo has a breakthrough formula that cleans and conditions like a rinse-out shampoo. It removes sweat and oil while leaving hair with softness and shine and conditions the end and scalp, similar to just-washed hair. This product is also PETA-certified, cruelty-free, perfect for hair colour, and chemically-treated hair.
Triple Bond Complex. Triple Bond Complex is a weekly leave-in treatment and hair mask that adds softness, smoothness, and shine while strengthening hair eight times and making it more resistant to future damage.
Curl. Suppose you have curly hair. In this case, Living Proof also offers products suitable to our guys and gals with curly hair. The items include shampoo, conditioner, definer, and enhancer.
These products are formulated without Silicone, Phthalate, and Paraben, among others. Plus, they are vegan!
Bumble & Bumble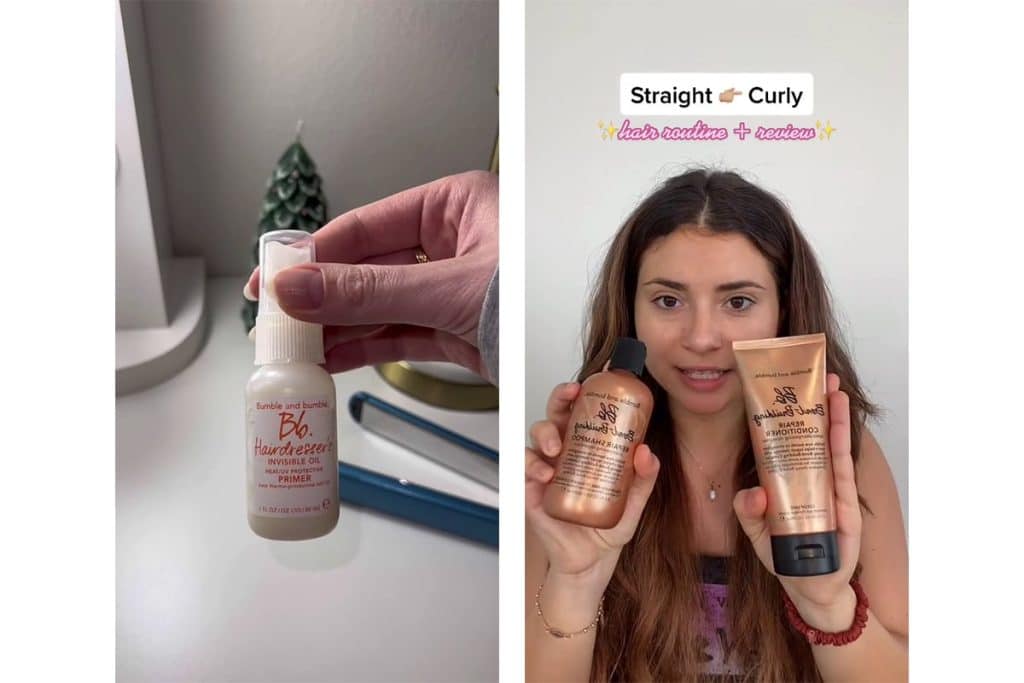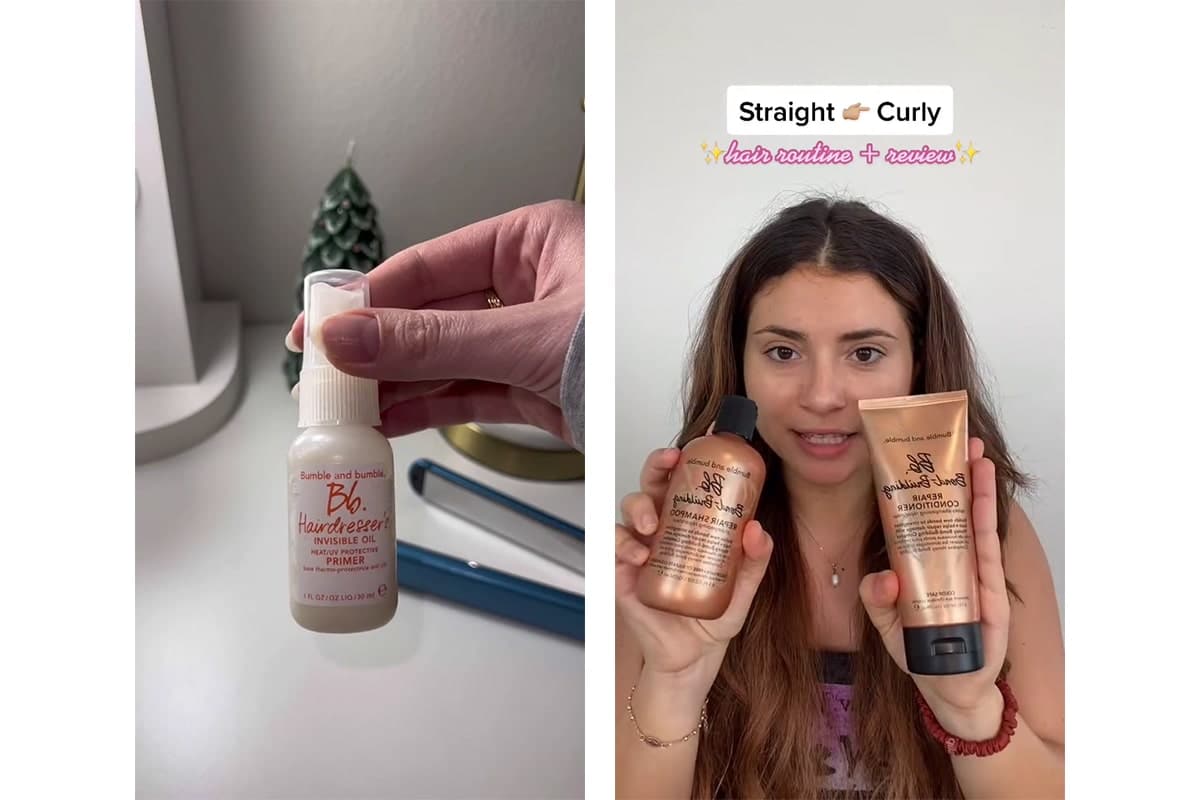 Bumble and Bumble is a famous hair care brand founded in 1977 in New York City, USA. The company sells various hair items, such as shampoos, conditioners, styling products, and treatments. They are known for their premium quality products and innovative hair care methods. They are also committed to sustainability and social responsibility, which includes initiatives to cut back on waste and help charitable organizations.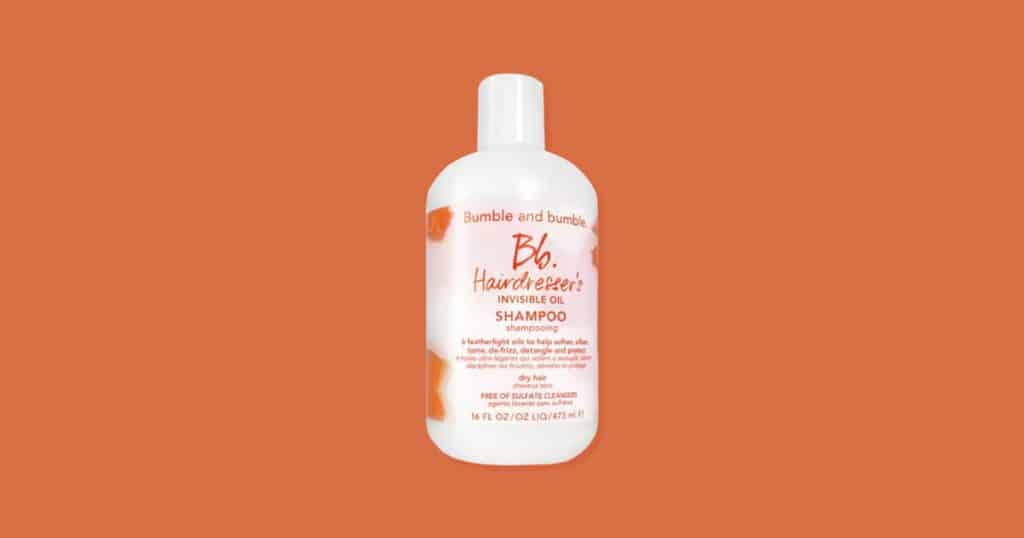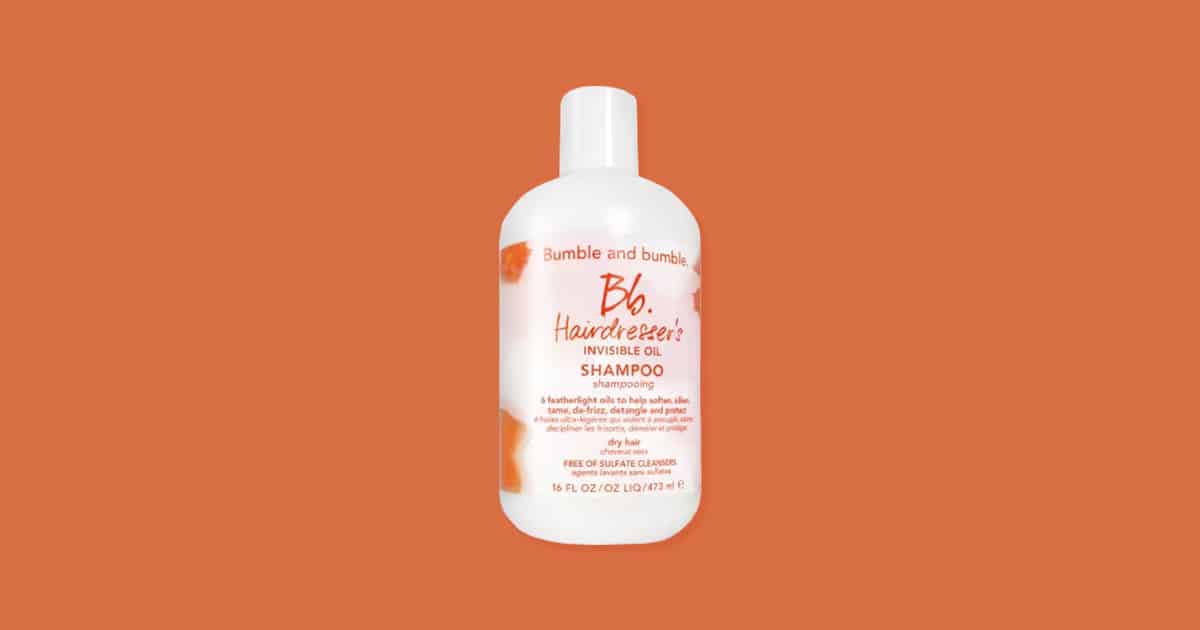 Shampoo. Bumble & Bumble offers multiple shampoo variations that accommodate different hair problems. The options include Thickening Volume, Gentle, and Hairdresser's Invisible Oil Shampoos. Each option contains natural ingredients to help hydrate, calm the scalp, and improve texture and shine. On the other hand, some products also have Citric Acid, which helps maintain the hair's pH balance. It removes dirt and residue accumulation from hair styling products.
Conditioner. Like shampoos, Bumble & Bumble offers customers numerous conditioner options, ensuring they provide what they need. The bestselling hair conditioners of Bumble & Bumble are the Super Rich Conditioner, Curl 3-in-1 Conditioner, and Bond-Building Repair Conditioner. These conditioners contain Vitamin E, which helps shield the hair from environmental stressors, including (but not limited to) UV radiation and pollution. In addition, it helps to prevent breakage and strengthen hair strands.
However, apart from the wonderful products offered by Bumble & Bumble, they also have unique benefits for their customers. The Bb rewards provide insider perks and exclusive gifts to loyal users, among other special advantages.
Dae Hair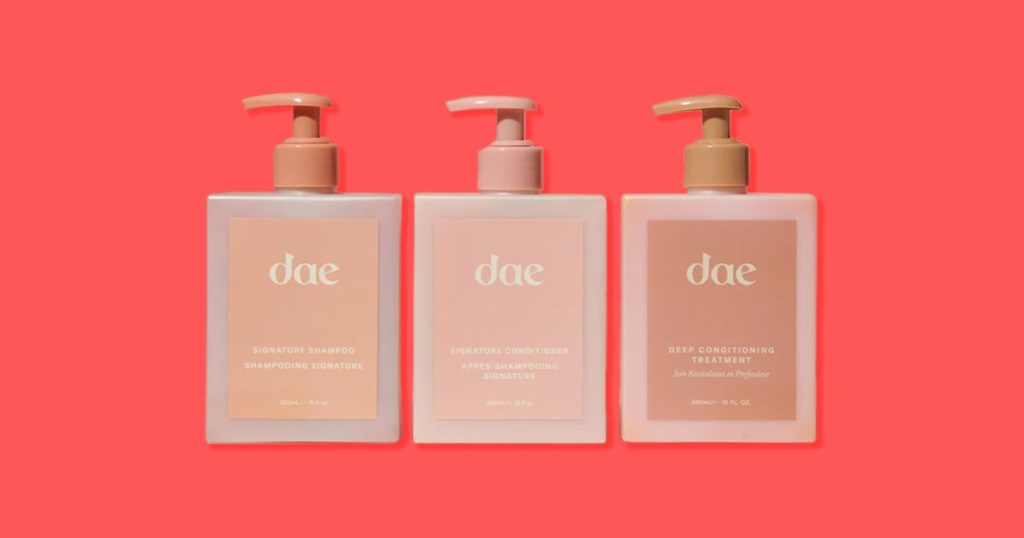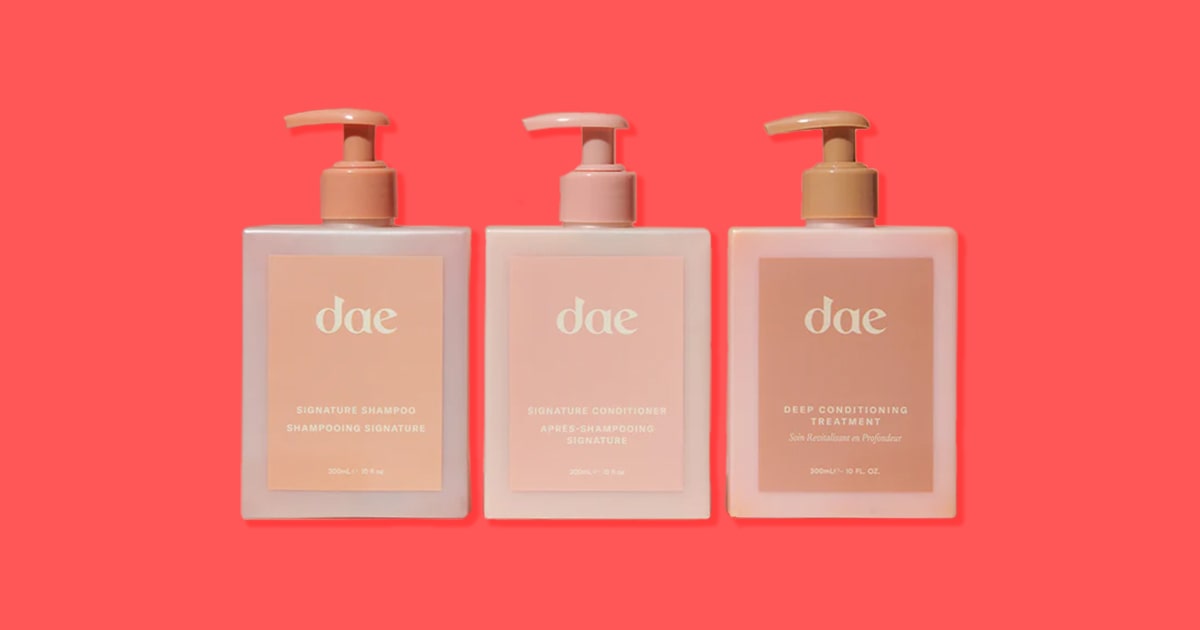 Created by the famous blogger and influencer Amber Fillerup Clark, Dae is a hair care brand based in Los Angeles, California, USA. They provide various products made from natural ingredients, such as Water, Betaine, and Orange Peel Oil, known to strengthen and nourish hair while encouraging a healthy scalp.
Additionally, each formula is free of potentially harmful chemicals, like sulfates, paraben, and phthalates. Their brand is also known to suit all hair types. Plus, all packaging is recyclable, making it more eco-friendly. Dae's bestselling items are shampoo, conditioner, hair oil, and hair mask.
They also offer different set items you can check.
Road Trip Hair Kit. Dae's Road Trip Hair Kit is a travel bundle featuring customer-favorite minis. This kit includes mini sizes of Dae's Signature Shampoo, Signature Conditioner, Hibiscus Wave Spray, Cactus Fruit 3-in-1 Styling Cream, and Dae Travel Pouch. Bring this kit anywhere you go for beautiful hair!
Monsoon Moisture Trio. Dae's Monsoon Moisture Trio is an excellent option during the wet season. The bundle includes the Monsoon Moisture Milk Shampoo, Conditioner, and Mask Full Size. Keep the hydration for smooth, soft, and glossy hair.
Violet Hour Purple Shampoo Kit. This limited-edition kit includes Violet Hour Purple Shampoo to help combat brassiness, improve depth and hair color dimension, and repair damage. This kit also includes the Violet Haze Claw Clip for dry and damp hair.
To maximize your online shopping with Dae, you might want to consider participating in the Daedreamers Club. It is a rewards program offered by Dae to its customers. By joining this club, you are entitled to numerous perks, which you can only get by earning points.
K18 Hair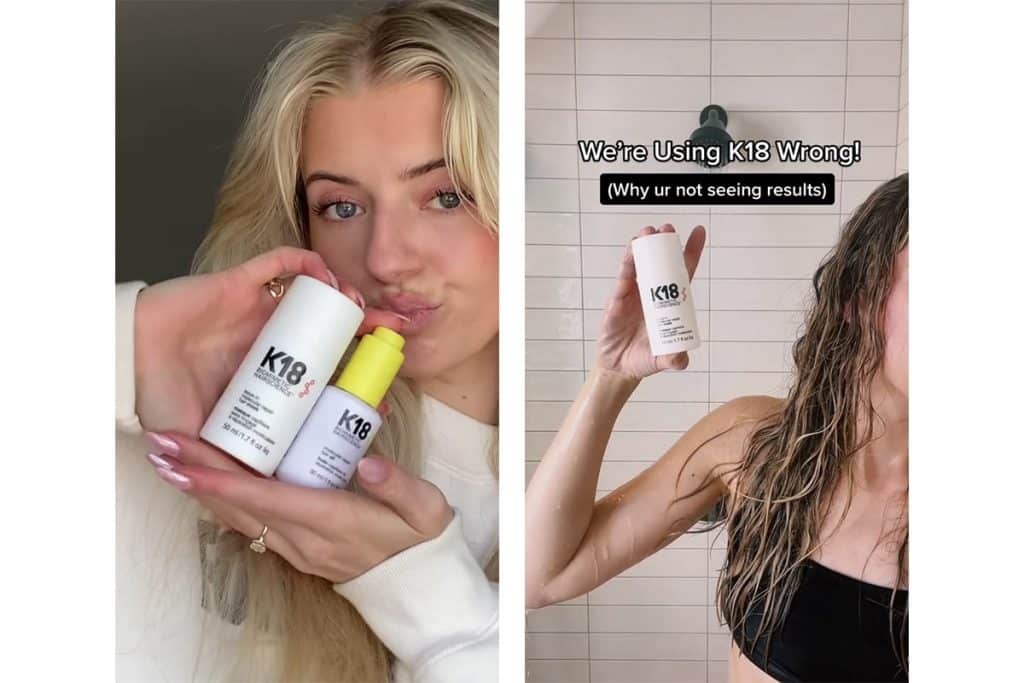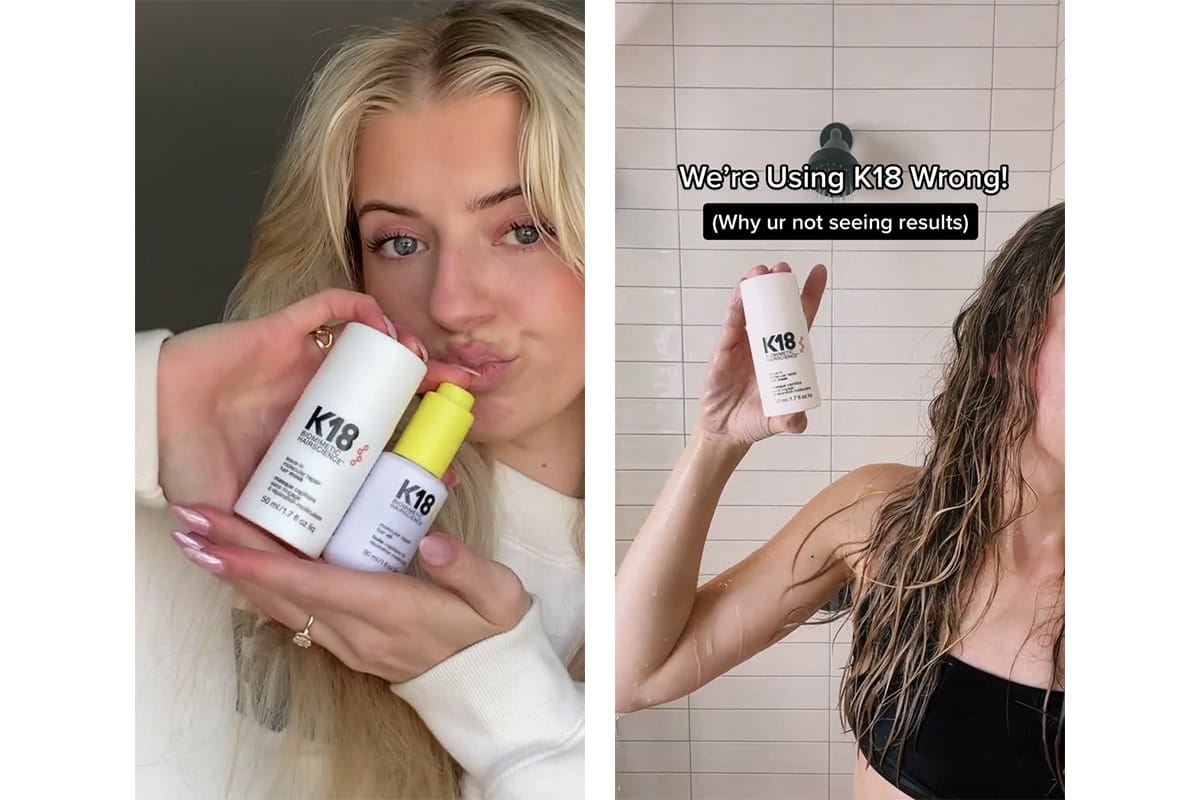 K18 focuses on restoring and repairing damaged hair which uses a patented bioactive peptide technology called K18Peptide™. This cutting-edge technology also helps enhance hair growth and is suitable for any hair type. They are also free of sulfates, paraben, and phthalates. However, results can vary depending on the application.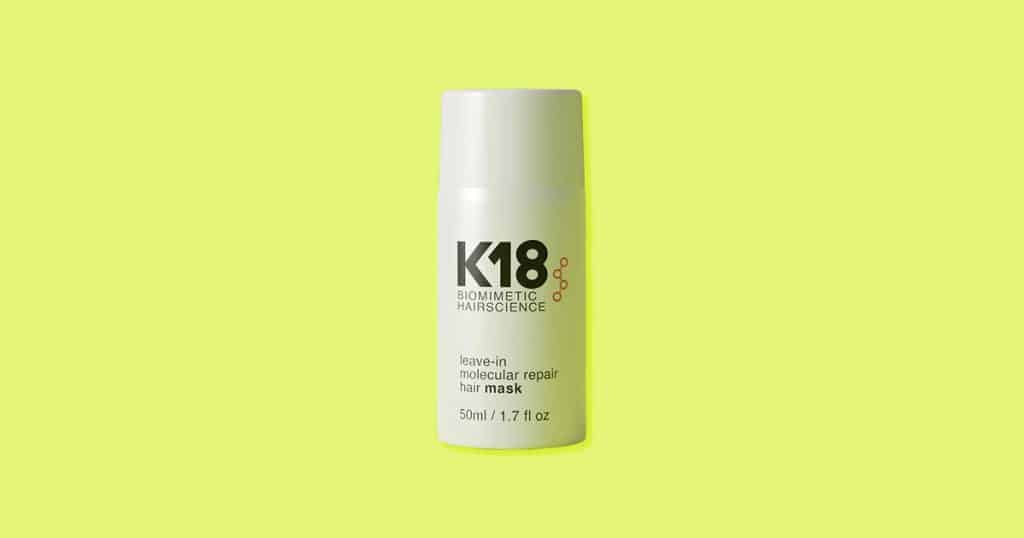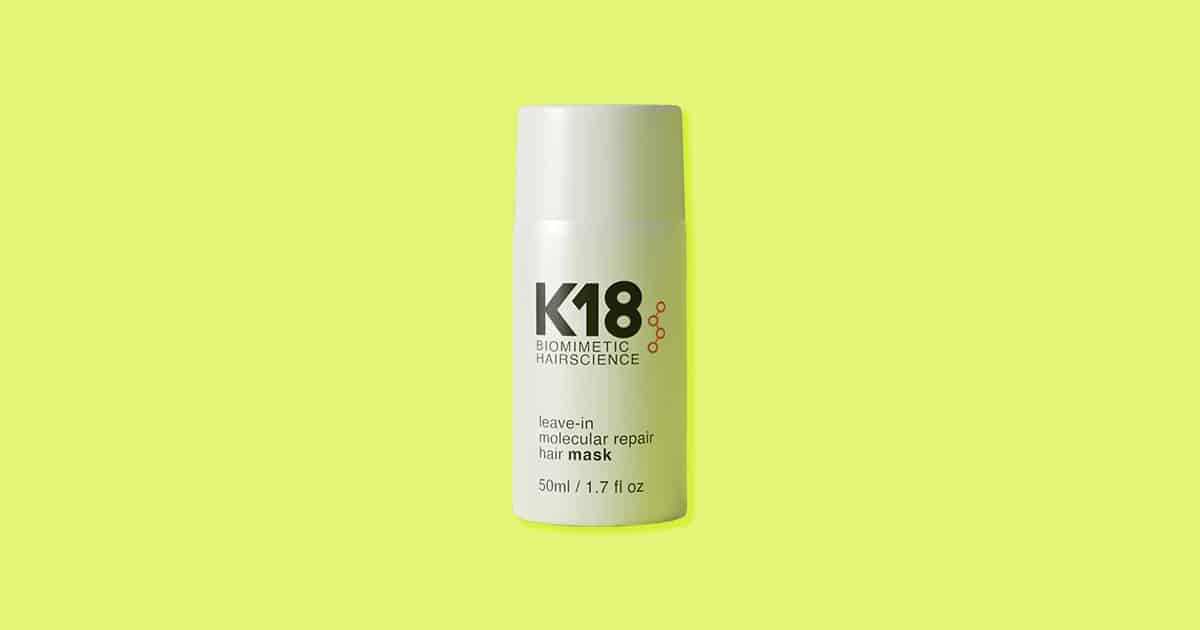 If you want to try their items, you can check the following products:
Molecular Repair Hair Oil. The Molecular Hair Repair Oil is a biotech-engineered light oil formula that does wonders for all hair types. It is clinically proven to repair damaged hair, control frizz for 24 hours, improve the shine by up to 104%, and reduce split ends to 78%.
Molecular Repair Hair Mask. The Molecular Repair Hair Mask is a leave-in treatment mask that can repair damaged hair caused by bleach and color, heat, and other chemical services on a molecular level in just four minutes.
Peptide Prep™ Detox Shampoo. The Peptide PREP™ is a color-safe, non-stripping clarifying shampoo that contains the patented formula, K18PEPTIDE™, to gently yet effectively clear excess buildup, sebum, and copper to detoxify and refresh your hair.
Peptide Prep™ pH Maintenance Shampoo. The Peptide Prep™ pH Maintenance Shampoo is a formula that effectively cleans while preserving hair health, reducing frizz and tangles, maintaining color, and improving shine.
How Can You Send These Products to Canada Cheaply?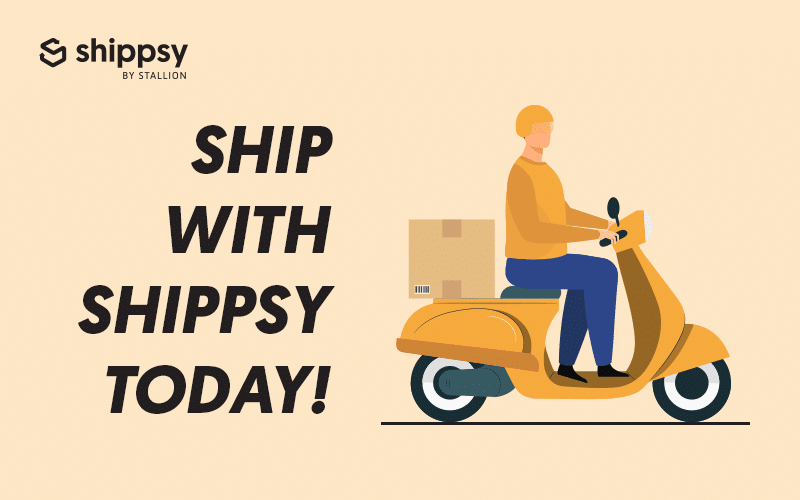 Suppose you are interested in buying any products but are hesitant to ship them to Canada because of the lengthy shipping process and expensive charges. In that case, you don't have to worry anymore. Shippsy is here to help you out!
Shippsy is Canada's most reliable US-to-Canada shipping provider. They bring your favorite US goods to Canada without any hassle and in the most affordable way. The shipping fee starts at $6.99*, plus applicable taxes and duties.
You may use a shipping calculator to know the shipment's cost.
*The prices are in CAD. The Shipsy price starts at $6.99 for Ontario, $7.99 for British Columbia, and $9.99 for Quebec. Duties and taxes still apply.
You can also check this link to learn how the CBSA computes taxes and duties. Shippsy fully complies with CBSA regulations, so make sure to be transparent with all the shipments.
We have six branches across Canada (and we're looking forward to expanding more to serve more Canadian consumers):
| | |
| --- | --- |
| Address | Business Hours |
| Mississauga Unit 1, 6305 Danville Road Mississauga, ON L5T 2H7 | Monday to Friday – 11 AM - 7 PM Saturday – Closed Sunday – 12 PM to 3 PM |
| Markham 7676 Woodbine Ave #2 Markham, ON L3R 2N2 | Monday to Friday – 11 AM - 7 PM Saturday – Closed Sunday – 12 PM to 3 PM |
| London 309 Exeter Road, Unit 43 London, ON N6E 0A3 | Monday to Friday – 9 AM - 5 PM Saturday – Closed Sunday – Closed |
| North York 101 Brisbane Rd, North York, ON M3J 2K3 | Monday to Friday – 11 AM - 7 PM Saturday – Closed Sunday – Closed |
| Kitchener 153 Country Hill Dr #5 Kitchener, ON N2E 2G7 | Monday to Friday – 11 AM - 7 PM Saturday – Closed Sunday – Closed |
| Richmond 3511 Viking Way, Unit 10 Richmond, BC V6V 1W1 | Monday to Friday – 11 AM - 7 PM Saturday – Closed Sunday – 12 PM - 3 PM |
Follow Us on TikTok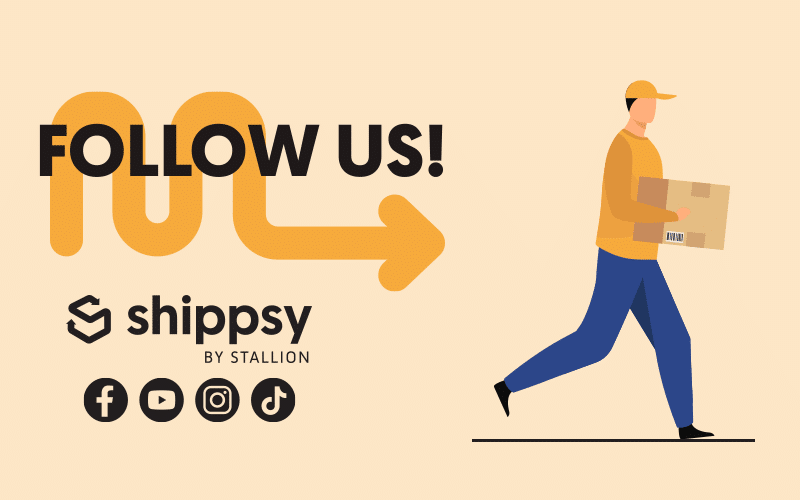 Alt Text: Follow Shippsy by Stallion on Facebook, Youtube, Instagram, and TikTok
Do you want to be featured on our next social media post? Don't forget to send us your unboxing video with the US products you shipped with Shippsy! Feel free to create and post a service review of how Shippsy helped you. Remember to tag us at @loveshippsy!
Contact Us!
If you have any feedback about our services, you can reach us at [email protected], and we love to hear your thoughts. You can also call us at 888-744-7779 for any inquiries. Our friendly customer support representatives will help you in the best way we can.
Shippsy always maintains its credibility and outstanding performance in providing the best cross-border ship-and-mail service to every Canadian customer. More than just the sales, Shippsy goes for overall customer satisfaction. After all, it is the customers that keep every business going!
If you're looking for the best shipping service provider for your cross-border shipping needs, you're in the right place! Below are some customer experiences with other shipping companies and how Shippsy does better than them. Read further to know how Shippsy excels in the cross-border shipping and mailing service industry compared to the others in Canada!
"I have called the phone number for three days straight, and no one has picked up the phone…."
With Shippsy, everybody gets super star customer care! When you contact Shippsy's client support, you will not be connected to an automated response system. Instead, Shippsy has live customer service agents trained to provide quick and efficient customer responses. All your questions and concerns are welcome. Thus, you don't need to be scared or shy of anything that comes across your mind.
Call us or send us a message, and we will guarantee you the fastest and most outstanding customer service you will ever have!
"I was charged more than a hundred dollars to ship a 30-pound single item to Canada…."
Shippsy doesn't rob you off when you ship with us! Shippsy's shipping rates are super affordable! Imagine shipping something from the US to Canada for less than 10 CAD*. Amazing, right? For packages weighing 10 lbs and above, a $0.45 will incur per pound up to 100 lbs. After paying, you no longer have to work on the customs paperwork to have your order shipped across the border because Shippsy does that on your behalf.
"They held my package hostage for almost three weeks…."
Shippsy will keep your packages safe and free in our facility for 30 days. Your packages will arrive in 2-4 business days from the US to our facility in Canada after passing through customs clearance. Then, you will receive an email notifying you that your parcel is ready for pickup. While we know you're thrilled to get your item, we also understand that claiming your package may have to fit into your hectic schedule.
Moreover, to avoid incurring any problems or delays, ensure that your items are secured with proper packing materials. You may contact your shipper for more details about your shipment's packaging.
"I upgraded my account to premium…."
One of the best things about Shippsy is it's free! That means there is no subscription fee when you register and use Shippsy's services. The only thing that you must pay is the Shippsy fee and the applicable taxes and duties. Payment is done securely via our website by adding account credits using your credit card.
"No discounts…."
Not only does Shippsy give the lowest price for shipping a regular package. You are given a 25% discount* on the handling fee for more than three package requests on the same day. To request a package, provide the item description, value declaration, and declared value invoice/receipt.
*Discount is only available in certain regions.
Always Choose Shippsy!
Avoid going through the above-mentioned and choose the right shipping Canada mail forwarding service provider! Shippsy never fails to please Canadian customers by providing high-quality service. All types of US-to-Canada shipping needs are addressed quickly and efficiently.
How can you take advantage of Shippsy's services? It's easy. Visit Shippsy's website and click on the Get Started button. Next, input your accurate contact information and sign the Power of Attorney (POA) document. The signature on the document is needed for our customs broker to process the clearance of your goods into Canada on your behalf.
The account registration will be completed in a few minutes only. Your exclusive US shipping address will appear in your dashboard. Don't forget to copy and paste your US shipping address into your online purchases!
Unmatched Services
Online shopping in the US? Mail forwarding to Canada is best with Shippsy! Here are the shipping options that you can get from Shippsy:
Shop at any US online store and pick up your item at any Shippsy location! The cost you must pay for this service starts at $6.99* depending on your region and the government-imposed taxes and duties. This cost is more affordable than your local postal service! The pickup service is the fastest and the quickest way to get your item. You can claim your packages in 2-4 business days!
Be informed of our branch locations' store hours by visiting Shippsy's Locations page so you can determine when is the perfect time for you to claim your package.
Meanwhile, if you're far from any branch location or if you're not available to claim your goods, Parcel Forwarding is the best option for you. We will mail it out to your preferred address for an added fee with Canada Post.
Lastly, choose Pallet Service if you are shipping items exceeding 100 lbs in weight, oversized items, or multiple packed items/containers.
*Price is shown in Canadian dollars. Moreover, the shipping rate for the British Columbia region starts at $7.99 + tax and duty and $9.99 + tax and duty for Quebec.
Connect With Us
Visit Shippsy's website to get the latest updates on our features, guides, and services. Furthermore, if you need assistance with shipping cost calculations, shipping needs, or account inquiries, contact our customer service at 888-744-7779 or send us a message!
Key Takeaway
Canadian shoppers like you deserve to be satisfied with the service that you pay for. Thus, use only the shipping and mailing services provider that makes cross-border shipping a fun and worthy experience! Needless to say, use Shippsy!
For Canadian entrepreneurs, visit our sister company! Use Stallion Express as your shipping partner in sending your business products to your customers. Integrate your store now and take advantage of the best and most affordable services for Canada-to-Canada, Canada-to-United States, and Canada-to-International shipping.
Shippsy handles cross-border shipping for the United States to Canada only. We do not cater to international mail or priority express mail from other countries to Canada.