Christmas is fast approaching! Everyone is starting to get hyped up for the most wonderful time of the year. People start planning for their different ways of celebrating the Christmas season. Holiday preparation includes planning vacations, family gatherings, and even home decorations (especially putting up the brightest Christmas tree!). Moreover, another thing that excites people is exchanging of gifts, which has been one of the most sought-after Christmas activities.
Why wait for Santa Claus if you can be the bringer of gifts for your family and friends? Shop at the biggest online stores in the US and get the best presents to make Christmas extra special for your loved ones! Read this article for some trendy Christmas gift ideas and discover why Shippsy's Pallet Shipping cost and services are the best choices for this activity.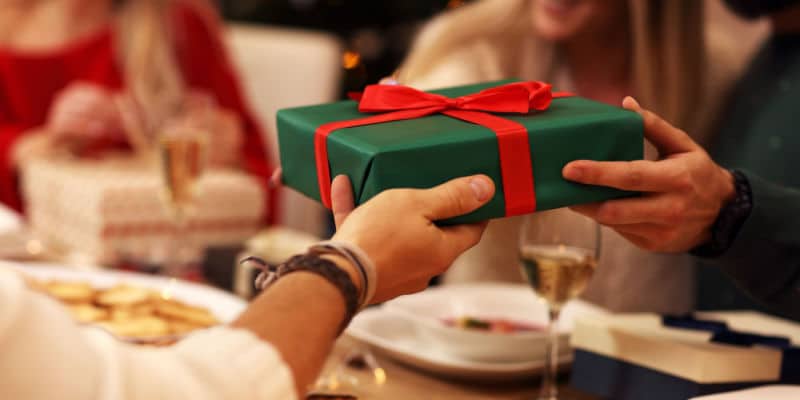 Trendy Christmas Presents
As they say, there is something truly magical in the essence of giving. We have gathered some ideas on what you should buy for your gift exchange activity. Check out these US goods perfect for the people you want to celebrate the season of love and giving with.
Gifts for Family
CandleWo Christmas Scented Candle Gifts Set - This candle gift set comes in 12 pieces of 2.5oz Aromatherapy Candles in Tin Jar. The receiver can choose the month's scent as it contains 12 natural fragrances, including mint, bergamot, lemon, rose, gardenia, lavender, and many others. This item is perfect for all the ladies in your family who love to keep their rooms smelling good all the time! Surely, your mothers, sisters, aunts, and other female relatives will enjoy this present.
DancingTurtleShop Essentials Gift Set - Your father, brother, uncles, and all the male members of your family will surely love this self-care gift box for men! This gift bundle comes with natural bath and body products such as an alcohol-free aftershave oil, body soap bar, 100% Cotton face towel, and organic muscle therapy salve. In addition, these items provide earthy fragrances leaving their skin feeling fresh, smooth, and masculine.
Laverner Kids Bath Bombs Set - Surprise the kids in your family with these handmade natural bath bombs. This set comes with six moisturizing essential oil bath bombs for kids, each with different surprise toys inside. Another thing kids and parents will love in this product is that they do not tint or stain the tub or skin. Each bomb comes with long-lasting skin making bath time extra fun and exciting for the kids!
Gifts for Friends
ACCURATEX Memory Foam Pillows - Gift these comfy pillows to your friends this Christmas season! Memory foam pillows are best for snuggling on these cold Christmas nights. These soft and breathable hybrid pillows are covered in 100% Cotton zippers. They are totally adjustable and can suit your preferred pillow height to support your neck, shoulders, and back.
GreenPan™ Rio Cookware Set - Friends who love to cook will love to receive ceramic cookware! This cookware set comes in 12 pieces of cookware and is available in three colors (black, burgundy, and turquoise). Since they are made of nonstick coating, friends will enjoy guilt-free cooking with less oil/fat. Plus, the coating is toxic-free and easy to clean.
Simple Designs Floor Lamp - This item is a multifunctional piece of furniture as it is not only a lampshade but also an organizer storage shelf. It comes with a linen shade that casts a soft and warm glow. This lush-looking furniture will shed light and simultaneously display some of your friend's valuable items and photographs. Gift this to your friend to light up their home, making it aesthetically pleasing and extra cozy.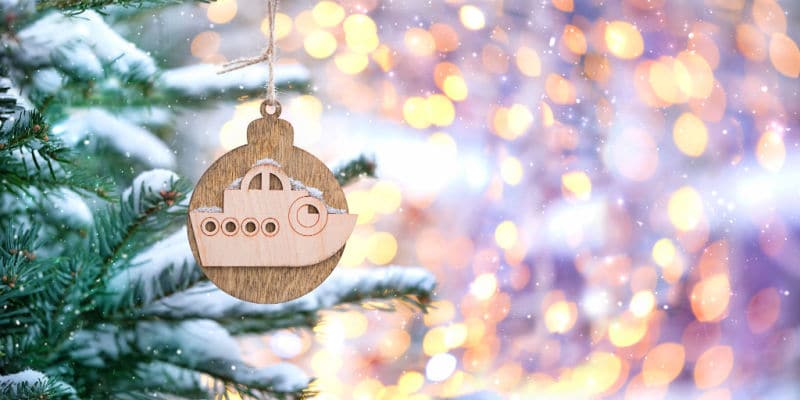 Ship Your Presents Via Shippsy Pallet Service
To ensure your US goodies arrive fast in Canada and in good condition, ship them all for this Christmas season with one of Shippsy's great shipping options: Pallet Service. It is our cost-effective and efficient option for shipping all your US purchases in large quantities or oversized items. We guarantee the best and most hassle-free transaction for all your shipping needs.
Shipping Cost
Regular packages cost CAD 6.99 per package. A 25% discount off the total handling fee is given to customers who request three or more packages on the same day. Packages over 10lb will incur an additional CAD 0.45 per pound up to 100lbs.
Now, you may wonder, "How much does shipping a pallet cost?" Shippsy's pallet service is the best option for items shipped in bulk or oversized items. Items over 100lbs in weight or 100 inches in total dimensions (length+width+height) must be received as a skid. The average shipping cost per pallet is CAD 100 (brokerage fees, taxes, and duties still apply), based on the standard pallet size of 48x40x72. Note that pallet shipping prices may also vary depending on your shipment size and weight, so get in touch with our client support team to assist you with your pallet pricing.
Suppose you are unable to pick up your pallet in our pickup locations. In that case, we can send them to your locations via Canada Post or UPS for a minimal fee; however, we can only deliver packages that are not more than 50lbs.
How Does It Work?
After checking that your items aren't included in our list of prohibited items, don't forget to use your exclusive Shippsy US address in sending out your purchases. After receiving the purchase information, it will take only 1-2 business days for the items to appear in your Shippsy dashboard.
Your items will arrive in Canada within 1-2 business days after passing through Canadian customs (it will take 4-7 business days for the region of British Columbia). Then, you will receive an email to make a payment for the total payable amount (this includes Shippsy fee, tax/duties, and a minimal additional fee if a pallet is to be delivered at home).
Contact Shippsy Customer Service
Give us a call or send us a message if you have more questions or requests about your shipment. Our client support hours are from 8 AM-6 PM EST Monday to Friday and 12 PM-3 PM EST Sunday. We are closed on Saturdays. You may also visit our website to know more about our services, features, and guides.