The world nowadays is run by both men and women. Both genders work harmoniously to ensure that everybody gets through the day and things are done as they should be. Sure enough, we have men and women who continuously strive through the day and make every second of our lives magical. So this holiday season, let us appreciate the men and women in our lives who do lots of great things. They work hard, keep a good relationship, and create good memories with us. It is just right to show them how much we value them by purchasing these trendy US items for him and her.
Showing our appreciation to someone we truly care about can be done in many ways. One of them is by purchasing treats they would truly love. With e-commerce, shopping has been made easy with just a few clicks. The United States has many online stores that sell good quality items at great prices, and we do not want to miss out on the holidays. Plus, we get to choose a lot of options and product variations. But, the huge amount we will have to pay for cross-border shipment keeps us from ordering from those online US retailers.
Fortunately, with Shippsy, shipping to Canada has been made easier and more convenient. Read this article to get ideas on great holiday gifts and how to ship them with Shippsy.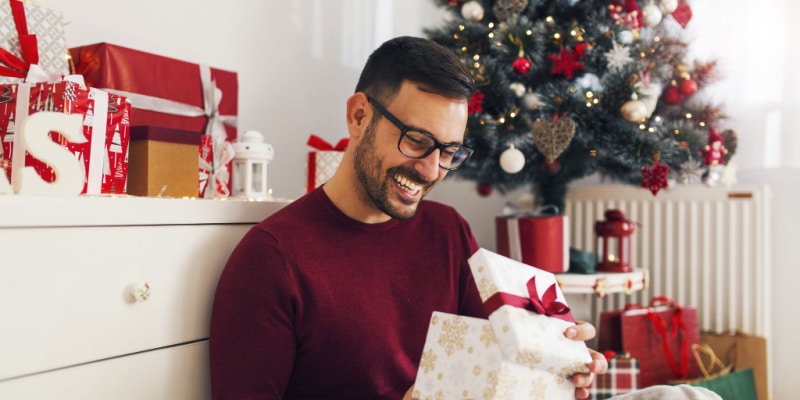 Treats For Him
Here are some US items active and hard-working fathers, brothers, boyfriends, male friends, or even male co-workers will love to use:
Travel Journal
This item is great for men who love to travel! Waypoint Goods Travel Journal gives pages where he can jot down significant details about the places he's going or keep track of his travel schedule. With these daily pages, he can surely keep many travel memories wherever he goes for the holidays.
Neck Massager
Doesn't it feel great to relax and have a neck massage after a long and tiring day? He doesn't have to go to a spa to do that. With this Snailax Shiatsu Neck Massager, he no longer has to drive and pay for a massage service. Instead, he can stay wherever and whenever using this item to relieve stress and fatigue.
Video Projector
Make his movie experience by giving him this AuKing Mini Projector 2022. It comes with built-in speakers, so it produces better-quality audio. With this item, you can achieve a great home cinema theatre experience because of the bigger and clearer images flashed on the screen. Have fun watching Christmas films with this one!
Treats For Her
Here are US goodies that our empowered mothers, sisters, girlfriends, female friends, and co-workers will surely enjoy after spending the day with grace and bravery:
Cozy Blanket
Ladies will love snuggling in this The Big One Super Soft Plush Blanket. This item is a must-have for this season's cold nights and a warm cup of coffee. It comes in different sizes and colors that will match her bedroom aesthetics.
Cotton Robe
This garment is perfect for a ladies night at home or even for her self-love moments. The Linum Home Personalized Terry Bath Robe is made of 100% Turkish Cotton and can be personalized with her initial. It also comes with two patch pockets and is made of absorbent material, giving her that luxurious feel on her skin.
Jewelry Box
Jewelry and accessories are a must to complete her holiday outfits. This Stackers Supersize Jewelry Box will keep her shiny valuables safe and organized. It is beautifully made of high-quality vegan leather and comes in different layers.
Ship Them With The Best International Shipping Service Provider: Shippsy
If you're ever wondering how to ship to Canada, the answer is Shippsy!
Shippsy provides the best service when it comes to shipment to Canada. All you need to do is create an account with Shippsy and use your Shippsy US address in your online purchases. After all the information has been entered, it will only take 1-2 business days for your US items to appear in your Shippsy account. You will then receive an email to make a payment for the fees and applicable taxes/customs fees.
After passing through Canadian customs, you will be notified again via email when your package arrives in our Shippsy warehouse and is ready to be claimed (note that transit takes 4-7 business days for British Columbia). Then, use our best shipping option, Parcel Pickup Service, to claim your package personally. Don't forget to bring a piece of your photo ID and your order pickup sheet. And if you prefer having a door-to-door service for your package, we will have a courier (Canada Post or UPS) handle the final delivery process.
For more shipping information, please visit our website or contact our customer service team.
Key Takeaway
For shipping package to Canada, always go for Shippsy's fast and convenient freight service. We handle customers' concerns about shipping goods from the US beyond comparison. Plus, we provide the cheapest shipping rates, and our friendly customer service is always prepared to help you with your shipping fees and needs. We guarantee you a smooth experience for shipping packages across the border!