Parents should always be careful when buying products for their children, especially babies. With the huge number of different products being sold on the market, it can be hard to decide which product you should go for. Some people purchase baby products based on their popularity, while others opt for the cheapest on the market or the same brand they used on an older sibling or other infant members of their family.
However, it is very important to research what must be considered when looking for the best baby products for your child. More than just the popularity, price, or tradition, people should also focus on what is best for their baby's comfort and safety.
This article gives you a whole new perspective on choosing safe baby products by providing a list of what to do and from which U.S. brands you can buy the products. Read on and also get to know how to ship them via Shippsy.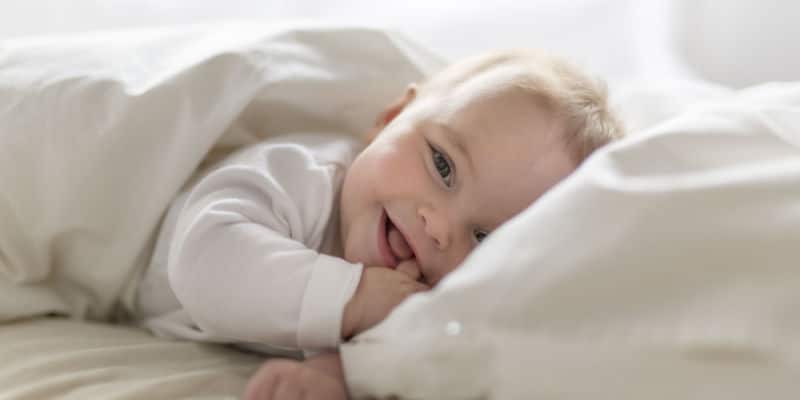 Talk To Your Pediatrician
Talking to your pediatrician before buying a baby product is your first step. With their medical training and expertise, these professionals can help you choose whether a product is safe. Always think of them as the main source of information you will need in taking care of your baby.
Do not hesitate to ask your doctor about products. They say a parent knows best for their babies, but pediatricians may know much more about choosing the best for your child (from baby food to skin care and other products).
Know The Toxic Substances
Get to know the toxins that might be used in a particular product and avoid them at all costs. Toxins are chemicals that are made to imitate a natural ingredient. Products that contain high amounts of fragrances, synthetic dyes, sulfates, and parabens can cause harmful effects on your baby.
Always check on the ingredients before buying a product. Check out this Toxic Substances Portal to learn more about ingredients that should be avoided.
Use Safe Ingredients
One great way to identify the best newborn products, even for toddlers, is to opt for nontoxic and natural ingredients. After all, the market is filled with many options for organic baby items, from food to accessories and clothing.
Still, double-check on an item you're thinking of purchasing and ask for your pediatrician's opinion about it. There are still some organic components that might cause an allergic reaction in your baby, such as diaper rash.
Use Products Made For Babies
With so many brands competing in the market, most products are now branded as toxic-free and purely organic. And with that, you might think it's safe for your baby when they're not. So think twice before you wipe your baby's skin with your product on hand. To make sure, always choose products that are specially formulated and made for babies, especially when it is for food consumption or skin use.
Keep An Eye On Your Baby
Another important consideration in using products is your baby's reaction to them. Even if the product has passed everything on your checklist, see if your baby is comfortable using it. Who wouldn't want to see a comfortable and happy baby? If an item irritates your baby, don't think twice about changing immediately. Save the trouble of seeing your baby get irked by by-products and worry about your baby's wellness.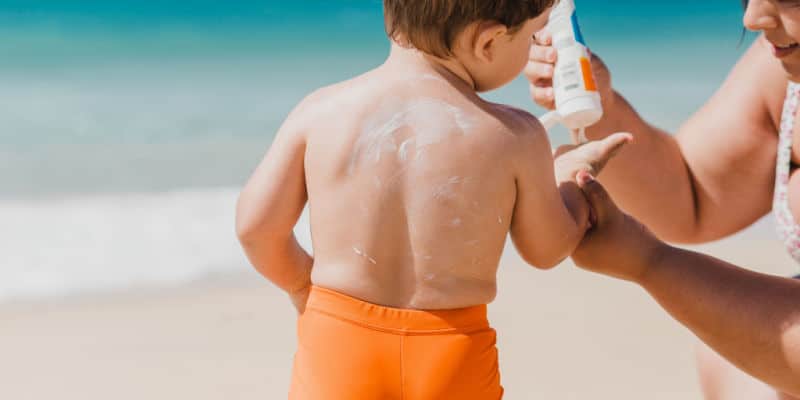 Buy From The Best U.S. Brands
Many baby brands have joined the eCommerce marketing of their items. Online shopping is a good way to protect yourself from the risks of shopping with strangers in a physical store. Instead, shop online at U.S. retailers that create only the best products for babies. Check out this list below:
Ship Them To Canada Via Shippsy
Cross border shopping for babies has been made easy with Shippsy! Purchase other baby needs like a baby carrier, car seat, stroller, and a lot more from the best U.S. retailers online and ship them to Canada using our awesome services.
How It Works
Use your exclusive Shippsy US address which can be found in your dashboard when purchasing products from U.S. stores online. To have one, you must sign up on our website (membership is free).
Your purchased items will be added to your Shippsy dashboard within 24 hours after we receive the items in our U.S. facility and all package information has been encoded. Then, you will receive an email to make a payment (securely done only on our website). The email will also include the breakdown of your total payable amount (Shippsy fee + applicable taxes and duties).
Your packages will pass through Canadian customs for border clearance. Then, after 1-2 business days, the parcels will arrive in Canada. Shippsy will notify you via email once your package is ready to be claimed in any of our branch locations.
To pick up your package, don't forget to bring your order pickup sheet and a piece of your Photo ID. You may also check out our list of services fit for your shipping needs.
How Much It Costs
Shipping to Canada doesn't have to cost a lot! Shippy's shipping fee for a regular package (weighing less than 10 lbs) is only CAD 6.99 (depending on the region). Plus, you get to take advantage of a 25% discount on the handling fee if you request more than three packages on the same day (Note that the 25% discount does not apply to the region of British Columbia). The fee also includes complimentary storage for up to 30 days if you cannot pick up your parcel immediately.
Visit Shippsy's Pricing Page to know more about the shipping services' fees.
Contact Us
Our services, features, and guides are updated by visiting our homepage. Should you have questions, concerns, reports, or feedback, talk to our Client Support at 888-744-7779 or email us via our website.