Are you fond of using makeup? Or, are you passionate about using makeup as a form of body art? Let Shippsy give you a one-of-a-kind shipping experience when you purchase cosmetic products from the United States, specifically from Sephora.
To buy the best beauty products, we suggest you shop at Sephora which has successfully made its name in the beauty market. Read this article to get tips on what to consider when shopping at Sephora and get the answer to how long does Sephora take to ship their products.
Why Shop At Sephora USA?
Sephora is a one-stop shop for all your beauty needs, and the best part is you can now shop from the comfort of your own home! While there is Sephora Canada, the one from the USA has more options and better deals. With a vast selection of top-rated beauty products from the largest brands in the industry, you're sure to find exactly what you're looking for. Sephora has got you covered whether you're searching for a new foundation, a must-have skincare item, or the latest makeup trend.
How Long Does Sephora Take To Ship To Canada?
First, it is important to know that Sephora USA does not ship to Canada. However, you can use a cross-border shipping provider to get your online purchase from the USA. While at it, choose the one with a shipping option that can transport your orders faster than you expect.
Thus, use Shippsy to ship your items from Sephora! Experience an unmatched delivery of your items from across the border. Your parcels are moved from Shippsy's US facility to the Canadian warehouse in 2-4 business days*.
*Delivery time depends on the region.
Imagine waiting only a few days to get your order from the online store right to your hands! Always check your inbox for Shippsy's notifications and claim your package immediately as soon as it arrives at the branch.
Tips For Shopping At Sephora USA
Like shopping at other stores for your needs, a few shopping techniques can come in handy when buying at Sephora. To make your shopping worthwhile at Sephora, use these tips we would like to share with you!
Know The Ingredients
Taking a careful look at the product ingredients can make shopping for makeup even better. You can discover new benefits by checking the ingredients, determining whether a product suits your skin type, and even avoiding potential allergens. Knowing what's in your cosmetics and personal care products can help you get the most out of your purchases while also ensuring that you use safe ingredients.
Find The Right Shade
Finding the right shade is a top priority when buying skin-enhancing cosmetics like foundations and concealers. You wouldn't want your skin to be uneven by using a darker or lighter shade. Fortunately, with a wide range of shades to choose from at Sephora, customers can be confident that they will find the perfect match for their skin tone.
Check Out The New Releases
Sephora's New Releases page is where you will find the hottest and latest beauty products in the beauty world waiting just for you. It is your ticket to staying ahead of the curve, from the newest makeup must-haves to the latest skincare breakthroughs. Don't let anyone get ahead of you - check out their New Releases page now and find your next beauty obsession.
Take Advantage of Offers
Sephora has amazing offers that will make your shopping experience more fun and budget-friendly! With frequent sales and discounts, you can save on your favorite products and try out new ones without breaking the bank. And who doesn't love getting a good deal? So, don't forget to take advantage of Sephora's offers and indulge in a little self-care while saving some cash.
Redeem Points
When you shop at Sephora, you can redeem your points for even more beauty treats! Sephora offers The Beauty Insider Program, a loyalty program where you can earn points for purchases and redeem them for even more savings. With every purchase, you earn points that can be redeemed for exclusive gifts, free samples, and limited-edition sets.
Read Reviews
Reading reviews when shopping online at Sephora is like having a squad of beauty experts at your fingertips! Not only do they provide valuable insights into the performance of products, but they also help you discover new items and avoid potential beauty blunders. By hearing from other people who have used the same products, you can get a feel for the product's texture, scents, and how well it works for different skin types.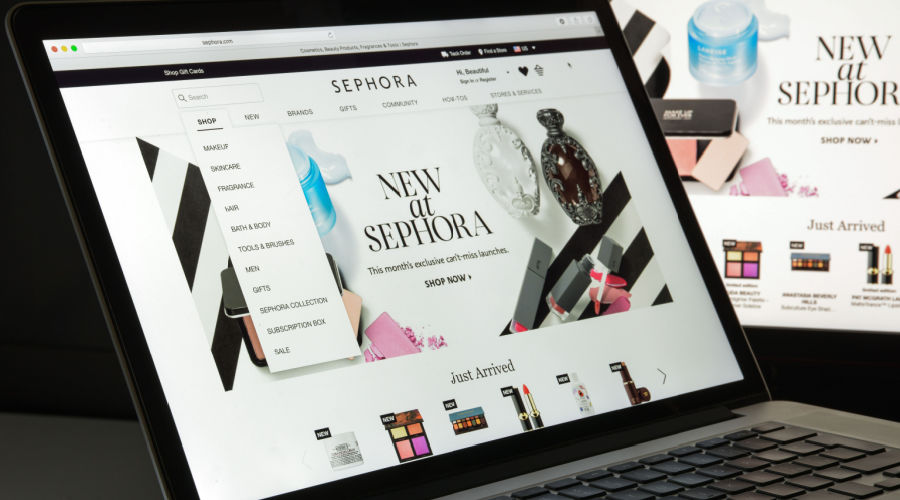 Affordable Cross-Border Shipping For All USA Products
You no longer have to pay a hefty amount for cross-border shipments. At Shippsy, the standard shipping fee starts at $6.99* + the applicable tax and duty. It doesn't end at that price as you can also get a 25% discount** off the handling fee if you request three or more packages on the same day.
*Shipping charges start at $7.99 in British Columbia and $9.99 in Quebec. Digits are shown in CAD.
**The discount is only available in Ontario.
Visit Shippsy's Pricing Page to get further information about the shipping charges. Or you can also talk to our customer service representatives to get assistance with the rates and services. Dial 888-744-7779 or send us a message at [email protected].
Key Takeaway
Shop wise and make the best out of buying cosmetics by shopping at Sephora store! Remember to use the tips and tricks above and always choose Shippsy's fast, easy, and affordable shipping services.
Shopping at Walmart USA is becoming increasingly popular among any Canadian customers. With a wide selection of products and competitive prices, Walmart USA is a go-to destination for Canadian shoppers looking to save on everything from electronics and clothing to home goods and groceries.
You may ask, "Does Walmart USA ship to Canada?" While they don't ship their products directly to Canada, Shippsy can give you a hand to get your items quickly and conveniently for a low price. Read this article to get tips on online shopping at Walmart USA and how to ship them to Canada via Shippsy.
Tips For Shopping From Walmart US
The convenience of online shopping and the broader selection of items available at Walmart USA play a significant role in attracting Canadian shoppers. Their excellent customer service and easy-to-use online shopping platform make them a hassle-free and cost-effective option for Canadians.
Here are some tips we would like to share with you when shopping at Walmart USA:
Compare Prices
Comparing prices when shopping online at a Walmart store can help you save money and ensure you get the best deal possible. By comparing prices across different products and vendors, you can find the lowest price and avoid overpaying for an item. In addition, comparing prices can also help you to find the best quality products at the best price, allowing you to make informed decisions about your purchase.
Note that Shippsy allows you to shop from any U.S. vendor so feel free to compare prices across brands.
Explore Discounts
Exploring discounts when online shopping can save you money on your purchases. Many retailers offer discounts and promotions regularly. By taking advantage of these deals, you can save money on everything from household essentials to electronics. Also, by regularly checking sales and discounts, you can stretch your budget further and get more for your money.
Shop Early
Shopping early when online shopping at Walmart USA can have benefits. First, you can have a better chance of getting the products you want before they sell out. Also, shopping early allows you to plan your purchases and budget accordingly rather than make impulse purchases. Furthermore, by shopping early, you can avoid the last-minute rush and the stress of finding what you need at the last minute.
Get A Walmart Rewards Card
One advantage of getting a Walmart Rewards Card is earning cash back on purchases. Cardholders can earn up to 5% cash back made at the Walmart website and take advantage of exclusive offers and discounts on certain products. Getting a Walmart Rewards Card can help you save money and make your shopping experience more convenient.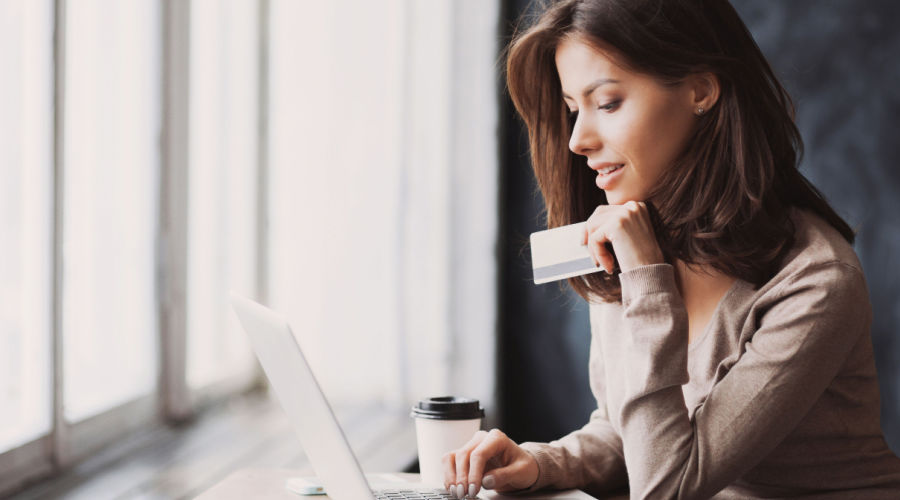 Check Return Policy
Knowing the return policy when online shopping is essential because it ensures you can return or exchange items that do not meet your expectations or are defective. Knowing the return policy can also save you time and money, as you will know what to expect if you need to return an item. Additionally, understanding the return policy can help you make the best shopping choices. You will also be aware of the store's policy on restocking fees and time limits for returns.
For returns, you would have to coordinate the process with Walmart US customer service as Shippsy does not offer returns service at the point of writing this article. However, we expect to launch that service soon to make cross-border shopping even easier for our customers.
Read Reviews
Reading reviews when shopping online at Walmart USA is crucial because it allows you to gain insight into other customers' experiences who have purchased the same product. Reviews can provide information on the product's quality, durability, and performance, as well as any potential issues or concerns. It can help you decide whether or not a product is right for you. Moreover, it can alert you to any potential problems that you may encounter. Reading reviews can help you find the most reputable sellers, making your online shopping experience much more enjoyable.
Check Clearance Section
Checking Walmart store's Clearance Section can be a great way to save money. The items in the Clearance Section are often discounted significantly. This can be specifically useful for purchasing items that are not time-sensitive, such as home decor, kitchen appliances, and electronics. Additionally, the Clearance Section is regularly updated with new things, so it's worth checking back often to see if there are any deals on the products you're interested in.
Shop At Walmart. Ship With Shippsy.
Online shoppers commonly ask, "Does Walmart US ship to Canada?", "Can Walmart Canada ship to US?" or "Is Walmart shipping to Canada Possible?" The answer to all of these questions is no.
Thus, use Shippsy to ensure excellent cross-border (US-to-Canada) shipping options. Start your great shipping experience as you create your Shippsy account and use your unique US shipping address in your online purchases.
Your items will arrive in the United States facility within 24 hours, and Shippsy will notify you of this progress via email. At this point, you proceed to log into your Shippsy account to make your item declaration (basic item information).
After entering the correct details for declaration, double-check all the information, including the total bill you must pay for the shipment. If everything looks correct, you can click on the Request button.
Always check your inbox for updates! Shippsy will inform you immediately if there are any issues with your shipment. Meanwhile, your shipment will be approved and added to the next trip if all the information is correct.
Contact Client Support
Got any more questions about Shippsy's shipping fee and shipping options? Call our customer service at 888-744-7779 or send us an email!
Remember to follow us, @loveshippsy, on our social media platforms (Instagram and TikTok) to find more features on trends and more shipping-related topics and updates.
Key Takeaway
Feel free to visit Walmart's shopping website whenever you want something that is not available in Canada. Create your Walmart account and delight yourself with all the Walmart products you can find in the store! Plus, be amazed by their everyday low prices! And, of course, don't forget to use Shippsy to get them from the United States to Canada. We always have the right shipping method for you!
Canadians love online shopping from US online stores. However, as we all know, not all US businesses are willing to accommodate customers living in Canada because of how expensive the shipping cost is. Apart from the shipping cost, the shipping process can also be lengthy and tedious. This is where you need a reliable, but cheap, package forwarding service.
So, consider Shippsy the next time you buy from any US brand. You might save a few more bucks and still get the items you want.
Here are the facts you need to know about this superb shipping provider!
What is a Package Forwarding Service?
A package forwarding service acts as an intermediary between U.S. retailers and international shoppers. It provides customers with a U.S. mailing address that they can use when placing orders from U.S. online stores. When the packages arrive at the forwarding company's facility, they are then forwarded to the customer's address in Canada.
Choosing a Cost-Effective Package Forwarding Service
When selecting a package forwarding service, consider the following factors:
Reputation and Reliability: Research and choose a reputable service with positive customer reviews and a history of reliable package handling.

Pricing and Fees: Compare the pricing structure, including membership fees, package consolidation fees, and international shipping rates. Ensure there are no hidden costs.

Shipping Options and Carriers: Check the available shipping options and carriers to ensure they meet your requirements for speed, reliability, and tracking.

Additional Services: Some package forwarders offer additional services like package storage, package inspection, or personal shopper assistance. Evaluate whether these services align with your needs.

Customer Support: A responsive and helpful customer support team is crucial in case of any issues or questions that may arise during the shipping process.
What is The Cheapest Package Forwarding Service?
Shippsy is currently the cheapest parcel forwarding service in the country, helping customers who cannot claim their packages personally from the U.S.
Established on March 13, 2020, Shippsy has helped thousands of Canadian online shoppers to expand their online shopping options. They make shipping any package from the United States to Canada easier. With just a few steps, you can reduce shipping charges and save significant amounts when shopping from the U.S.!
How Does Shippsy Work?
Shippsy is only exclusive to its account users. Thus, you first need to create your own Shippsy account. Make sure to use a valid email address and input your details correctly to avoid errors and other technical issues.
Once you are done signing up, you will receive a verification email to the email address you used to register. You must click the email to verify your account and be redirected to your Shippsy dashboard.
Then, you can navigate the platform and familiarize yourself with Shippsy and complete cross-border shipping in the cheapest way. What's even better is that registration is absolutely free and you don't have to sign any contract!
Remember that Shippsy is only able to mail out small packages weighing up to 50 lbs. All shipments going beyond more than 50 lbs must be picked up from any of our Canadian warehouses.
What Information Do You Have to Provide?
Suppose you are ready to ship US goods to Canada. In that case, Shippsy will ask you for the following details: item description, declared value, and receipt that indicates the value.
Typically, you will find all of this on the receipt of your purchase from the U.S. brand.
Shippsy fully complies with Canada Border Services Agency (CBSA) regulations. Thus, any misdeclaration or inaccurate product descriptions and item values may result in a penalty and a permanent account suspension. So, be sure to provide accurate information to avoid issues.
How to use the US Address?
After registration, you must log back into your account to get the complimentary US address. Once you're in the dashboard, continue by simply clicking the "MY US ADDRESS" option.
You will use this shipping address when ordering from your favourite US-based retailers. Always remember to copy the address exactly as is without changing any of the details. Once done, all you have to do is wait for the shipment to reach our US warehouse.
How to Declare Your Items?
Once the parcel arrives at our US facility, you will receive an email notification. So, you'll need to log in to your account and create a declaration of the total amount value of the items you purchased . To complete this process, select the ACTION REQUIRED tab, search for the shipment you want to work on, and select PROVIDE DETAILS.
There are details you need to remember when providing details for the shipment.
Create a simple yet not too generic product description. Don't forget to put the item value in USD (you don't have to declare the shipping cost and US sales tax).
How Much Does It Cost?
Shippsy offers convenience at the cheapest shipping rates. Plus, no monthly fee as well!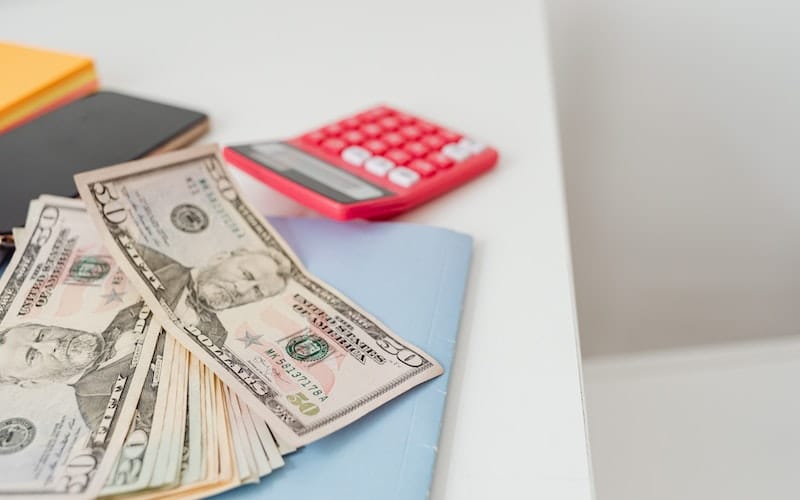 Shippsy does not charge customers for personal imports. Yes! registration is absolutely free and we guarantee no hidden fees! All shipping charges will reflect on your dashboard with full transparency.
The shipping rates start at $6.99* per package (tax and duty may apply). Plus, you can receive a 25% discount on the handling fee if you request multiple packages (three or more parcels) on the same day. You can pay the shipping fee by uploading credits to your Shippsy account.l.
*Prices are shown in CAD. The discount is unavailable to British Columbia (BC) and Quebec regions. The shipping rate for BC starts at $7.99 + tax/duty, while Quebec begins at $9.99 + tax/duty.
What Other Fees Are Associated With Importing Goods Into Canada?
The payment to Shippsy includes the handling fee. However, you still need to pay applicable tax and duty (a 3% transaction fee is imposed on import tax and duty).
Note: These fees are unavoidable as Shippsy complies with CBSA.
A 30-day complimentary storage is offered to all its customers for those who want to get their items personally but need more time to get them. Meanwhile, 15-day free storage is provided for Pallet shipments.
Note that the countdown starts when the package arrives at our US facility.
How Much Does Storage Fee Cost?
So, what happens after the 30-day free storage? After 30 days, you will be charged a $1.00 storage fee per day for an additional 30 days. However, if you fail to get the package within 60 days, Shippsy has the right to dispose of the packages at their discretion.
As for the pallet shipments, you will be charged $10 per day for an additional 30 days. After 30 days, Shippsy serves the right to dispose of the items properly.
Where Are The Branch Locations?
Our branch locations are located in Mississauga, Markham, London, North York, Kitchener in Ontario Region and Richmond in British Columbia.
What Are The US Facility Schedules?
Shippsy has two US facilities: one in Sanborn, New York and one in Blaine, Washington. The New York warehouse is open Mondays to Fridays, from 9:00 AM to 5:00 PM EST, while the Washington facility is open Mondays to Fridays, from 9:00 AM to 5:00 PM PST.
What Are The Prohibited Items?
Shippsy fully complies with the CBSA regulations. Therefore, you need to know what products are not allowed to enter Canada. Shippsy has compiled a list of prohibited items to ensure you don't go against them.
You also call Shippsy's customer service for further information about the items that are not allowed to enter the country.
Why Should You Use Shippsy?
Shippsy is the most trusted forwarding company in the country. We make it easier for customers to receive their favourite US items without spending time in traffic, at the border, etc.
We have live customer service representatives to assist you all the way. Plus, all shipments are processed within 2-4 business days*.
*Transit time depends on the location.
On the other hand, if you have an online store and wish to expand nationwide, to the United States, or worldwide, you need to explore Stallion Express. They have helped thousands of Canadian sellers ship parcels anywhere globally at the cheapest shipping rates on the market.
Conclusion
Package forwarding services have revolutionized the way Canadians shop from the U.S. By providing a U.S. mailing address and managing the logistics of international shipping, these services offer convenience, cost savings, and access to a wide range of products.
However, it is essential to choose a reliable package forwarding service and follow best practices to ensure a seamless shopping experience.
With the increasing popularity of online shopping, package forwarding services continue to play a vital role in bridging the gap between Canadian consumers and the U.S. marketplace.
FAQs
Is package forwarding legal in Canada?
Yes, package forwarding is legal in Canada. However, it is essential to comply with customs regulations and any applicable duties or taxes.
How long does it take to receive packages through a package forwarding service?
The time between receipt at our US facility, until it is ready to be picked up at our Canadian branch, is generally 2 to 3 business days.
Are there any size or weight restrictions for packages when using Shippsy?
Shippsy is only able to mail out small packages weighing not exceeding 50 lbs. All shipments going beyond more than 50 lbs must be picked up from any of our Canadian warehouses.
I cannot pick up my package, can you mail the package to my Canadian address?
Yes, of course! 
Once your package arrives in Canada, you may opt to have it delivered to your address. There will be a small fee to have it shipped from our warehouse in Canada to your address.
Shopping at Kohl's is an experience like no other. With a wide selection of high-quality products, like clothes and accessories, this American department store has something for everyone.
If you're looking for a great place to buy clothes, Kohls USA is the perfect retail store for you! In this blog post, we will present some of the best shopping tips for customers shopping in the online store for new clothes.
Plus, we'll also answer your question, "Does Kohl's ship to Canada?" and provide you with tricks on how to send your Kohl's items from the USA to Canada using the best cross-border package forwarder, the fastest and most affordable way possible.
So, what are you waiting for? Read now!
Why Shop At Kohl's?
Canadian shoppers looking for trendy and affordable clothing should consider shopping online at Kohl's stores. Here are some of the reasons why:
Kohl's, a US-based retailer, features top brands from the USA, ensuring customers get high-quality apparel at reasonable prices.
They also regularly offer discounts and promotions on their clothing items, allowing shoppers to get great deals on their favourite brands.
Their website is easy to navigate, making it simple to find the perfect outfit for any occasion.
Finally, with their wide selection of items, Canadian shoppers can purchase with confidence, knowing that they are getting the most items and best value for their money without compromising on quality.
Is Kohl's In Canada?
Unfortunately, all Kohl's physical stores are only available in all US territories except Hawaii. There are currently over 1,100 stores in different US states.
Does Kohl's Ship To Canada Or Offer International Shipping?
Unfortunately. Kohl's does not offer shipping to Canada. A shipping option to international destinations is also currently unavailable. However, all hope is not lost, read more to find out!
How To Get Your Kohl's Order Shipped To Canada
To have your Kohl's order shipped from the USA to Canada, you may use a US shipping address from a reliable package forwarder for a more convenient and easier access to the store.
With its simple shipping process, free shipping address, low-cost shipping fees, and premium US-to-Canada shipping service, you can now shop and ship all you want at many US retailers, including Kohl's!
Shippsy's Tips On Choosing Clothes
Now that you have an idea of how to ship your Kohl's items to Canada, check out these tips Shippsy would like to share as you purchase your new clothing item.
Know Your Personal Style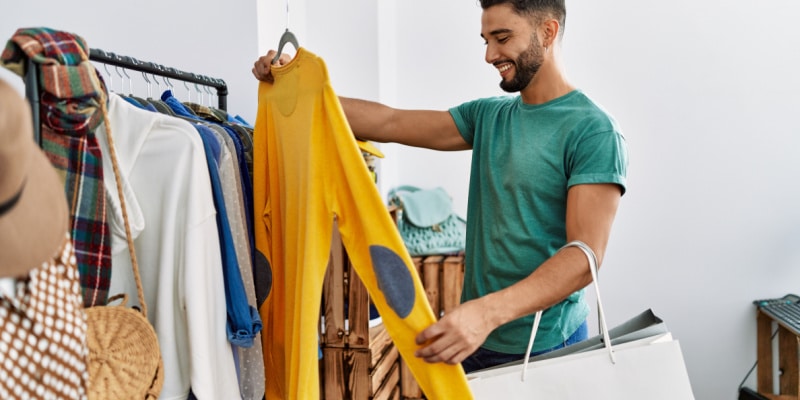 Knowing your style is crucial when shopping for clothes at Kohl's, or any other retailer for that matter.
Your personal style reflects your personality, lifestyle, and preferences, and it helps you make informed decisions about what clothes to buy.
By knowing your style, you can shop confidently and avoid purchasing items that don't fit your wardrobe or make you feel uncomfortable. Kohl's offers a vast selection of clothing options, from trendy to classic styles, so it's essential to know your preferences to make the most of your shopping experience.
Also, understanding your personal style can help you mix and match clothing items and create versatile outfits that reflect your personality and style.
Know Your Colour Palette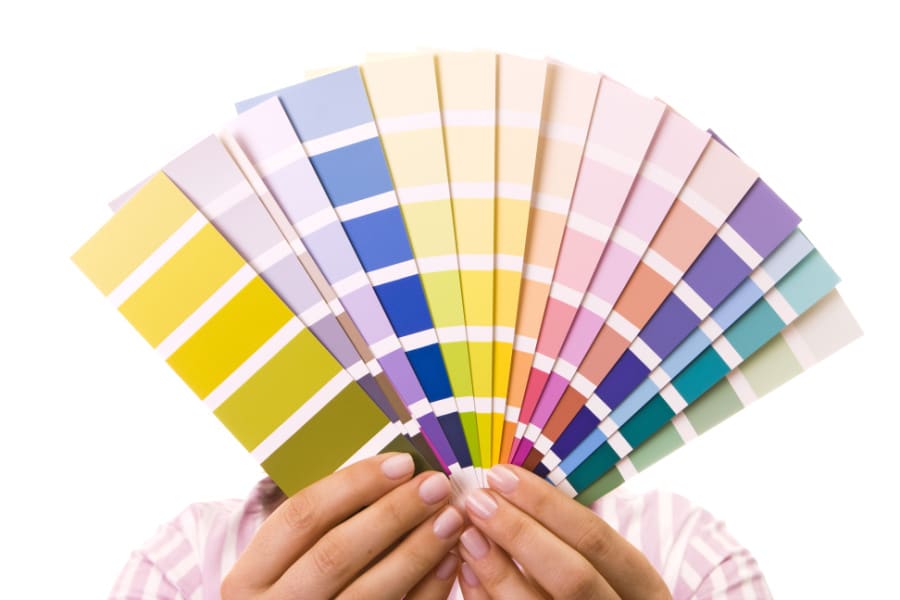 Knowing your color palette is important when shopping for clothes because colors can significantly impact how you look and feel.
Understanding which colors complement your skin tone, hair, and eye color can help you choose clothes that make you look your best and feel confident. Also, it can help you create a great wardrobe with pieces that mix and match well together.
Knowing your color palette can help you avoid purchasing items that don't suit you, which can save you time and money in the long run.
Check The Seller's Size Guide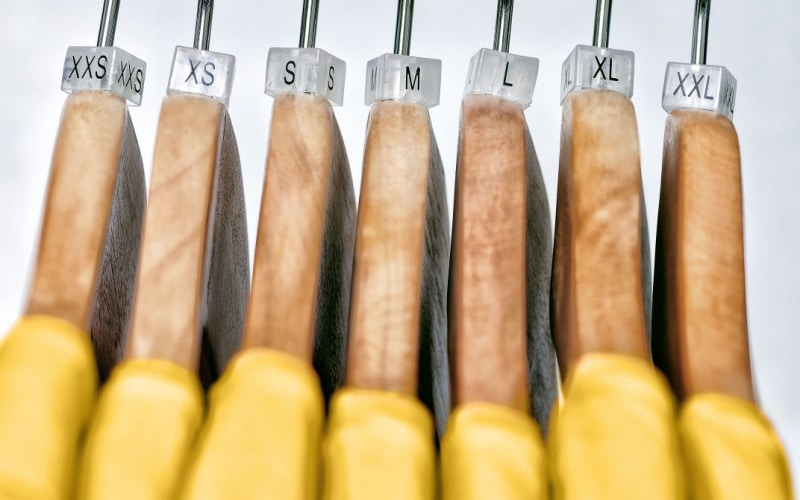 Sizes can vary significantly between different brands and clothing lines, so relying on your usual size may not be the best choice.
By referring to the seller's size guide, you can determine which size will fit you best in store, based on your measurements. It can help you avoid the inconvenience and hassle of returning clothes that don't fit.
Taking the time to check the seller's size guide before making a purchase can ensure that you receive clothing that fits well and makes you feel comfortable and confident.
Check The Fabrics And Material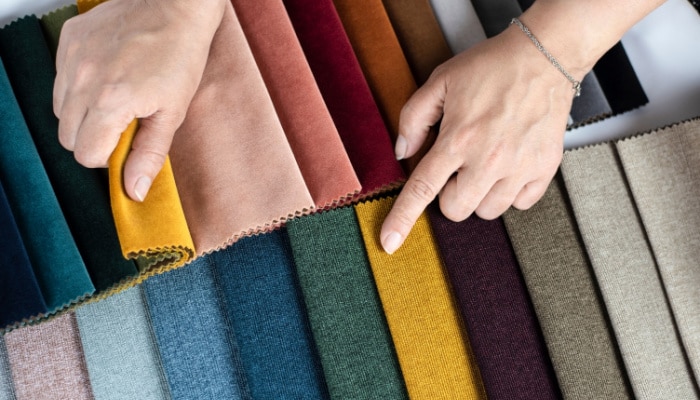 Fabrics and materials can greatly impact how a garment looks, feels, and wears. Knowing the fabric or material of a clothing item can help you determine whether it's suitable for the occasion and your personal preferences.
Suppose you're looking for a dress for a summer wedding. In that case, you'll want to choose a lightweight and breathable fabric, such as cotton or linen, to stay comfortable in the heat.
Similarly, if you're looking for a pair of pants for work, you may want to choose a durable and wrinkle-resistant fabric, such as polyester or wool, to ensure that they look professional throughout the day.
How To Ship Items From The US To Canada
Get zero headaches while you have your packages shipped to Canada!
Your best cross-border package shipping experience starts as soon as you use Shippsy's shipping options to ship packages from the US to Canada.
Create Your Shippsy Account - Go to Shippsy's website and click the Get Started button to create your Shippsy account. Provide your correct contact information, and make sure to read the terms and conditions as you complete signing up to Shippsy.
Use Your US Shipping Address - You can find your unique US address in your Shippsy dashboard. Copy and paste it as it is when you checkout your orders from US retailers.
Provide Package Details - Shippsy will notify you via email when your packages arrive at the US warehouse. Log in to your account and provide the necessary item value and description. After paying your fees, you can proceed to request your shipment.
Process Your Payment - Add your credit card on file for a seamless payment transaction. Shippsy's payment processing is safe and secured; no need for you to call your bank or submit specific paperwork.
So, Why Shippsy?
Imagine sending your package for only $6.99* + applicable taxes and duties from your favorite US retailer to Canada.
With Shippsy's lowest shipping service fees, you can save on international shipping costs (US-to-Canada) or spend it on shipping more US items! Plus, Shippsy offers several shipping options no other shipping carriers can match.
Buy items at your favorite US store and claim your parcel in 2-4 business days*. If it's more convenient for you, Shippsy can arrange a package forwarding service from the warehouse to your Canadian home address for a small added fee. You can use your tracking number to monitor your package status.
And, if you're sending a huge package or items in large quantities, Shippsy can also assist you with a pallet shipping service.
*Price is shown in CAD. The shipping costs are $7.99 in British Columbia and $.9.99 in Quebec.
** Delivery times may vary depending on your region.
Contact Us
Do you need assistance before shipping your online orders? Give us a call at 888-744-7779, or send us a message! Our friendly customer service representatives will gladly help you with any shipping needs or concerns.
Follow Us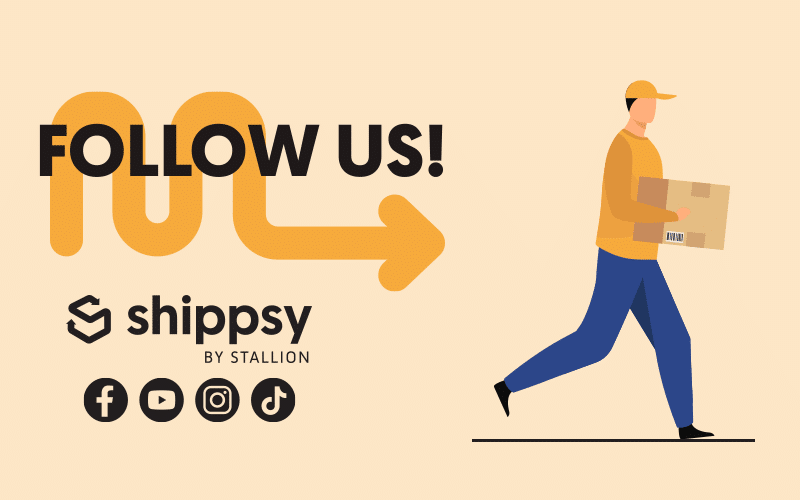 Don't forget to hit the like and follow our social media accounts! Search us @loveshippsy on TikTok or Instagram and get updates on the hottest trends from the USA.
You can also get the chance to be a part of our next feature! Feel free to send us your best unboxing video after you receive your package shipped by Shippsy.
Shippsy always maintains its credibility and outstanding performance in providing the best cross-border ship-and-mail service to every Canadian customer. More than just the sales, Shippsy goes for overall customer satisfaction. After all, it is the customers that keep every business going!
If you're looking for the best shipping service provider for your cross-border shipping needs, you're in the right place! Below are some customer experiences with other shipping companies and how Shippsy does better than them. Read further to know how Shippsy excels in the cross-border shipping and mailing service industry compared to the others in Canada!
"I have called the phone number for three days straight, and no one has picked up the phone…."
With Shippsy, everybody gets super star customer care! When you contact Shippsy's client support, you will not be connected to an automated response system. Instead, Shippsy has live customer service agents trained to provide quick and efficient customer responses. All your questions and concerns are welcome. Thus, you don't need to be scared or shy of anything that comes across your mind.
Call us or send us a message, and we will guarantee you the fastest and most outstanding customer service you will ever have!
"I was charged more than a hundred dollars to ship a 30-pound single item to Canada…."
Shippsy doesn't rob you off when you ship with us! Shippsy's shipping rates are super affordable! Imagine shipping something from the US to Canada for less than 10 CAD*. Amazing, right? For packages weighing 10 lbs and above, a $0.45 will incur per pound up to 100 lbs. After paying, you no longer have to work on the customs paperwork to have your order shipped across the border because Shippsy does that on your behalf.
"They held my package hostage for almost three weeks…."
Shippsy will keep your packages safe and free in our facility for 30 days. Your packages will arrive in 2-4 business days from the US to our facility in Canada after passing through customs clearance. Then, you will receive an email notifying you that your parcel is ready for pickup. While we know you're thrilled to get your item, we also understand that claiming your package may have to fit into your hectic schedule.
Moreover, to avoid incurring any problems or delays, ensure that your items are secured with proper packing materials. You may contact your shipper for more details about your shipment's packaging.
"I upgraded my account to premium…."
One of the best things about Shippsy is it's free! That means there is no subscription fee when you register and use Shippsy's services. The only thing that you must pay is the Shippsy fee and the applicable taxes and duties. Payment is done securely via our website by adding account credits using your credit card.
"No discounts…."
Not only does Shippsy give the lowest price for shipping a regular package. You are given a 25% discount* on the handling fee for more than three package requests on the same day. To request a package, provide the item description, value declaration, and declared value invoice/receipt.
*Discount is only available in certain regions.
Always Choose Shippsy!
Avoid going through the above-mentioned and choose the right shipping Canada mail forwarding service provider! Shippsy never fails to please Canadian customers by providing high-quality service. All types of US-to-Canada shipping needs are addressed quickly and efficiently.
How can you take advantage of Shippsy's services? It's easy. Visit Shippsy's website and click on the Get Started button. Next, input your accurate contact information and sign the Power of Attorney (POA) document. The signature on the document is needed for our customs broker to process the clearance of your goods into Canada on your behalf.
The account registration will be completed in a few minutes only. Your exclusive US shipping address will appear in your dashboard. Don't forget to copy and paste your US shipping address into your online purchases!
Unmatched Services
Online shopping in the US? Mail forwarding to Canada is best with Shippsy! Here are the shipping options that you can get from Shippsy:
Shop at any US online store and pick up your item at any Shippsy location! The cost you must pay for this service starts at $6.99* depending on your region and the government-imposed taxes and duties. This cost is more affordable than your local postal service! The pickup service is the fastest and the quickest way to get your item. You can claim your packages in 2-4 business days!
Be informed of our branch locations' store hours by visiting Shippsy's Locations page so you can determine when is the perfect time for you to claim your package.
Meanwhile, if you're far from any branch location or if you're not available to claim your goods, Parcel Forwarding is the best option for you. We will mail it out to your preferred address for an added fee with Canada Post.
Lastly, choose Pallet Service if you are shipping items exceeding 100 lbs in weight, oversized items, or multiple packed items/containers.
*Price is shown in Canadian dollars. Moreover, the shipping rate for the British Columbia region starts at $7.99 + tax and duty and $9.99 + tax and duty for Quebec.
Connect With Us
Visit Shippsy's website to get the latest updates on our features, guides, and services. Furthermore, if you need assistance with shipping cost calculations, shipping needs, or account inquiries, contact our customer service at 888-744-7779 or send us a message!
Key Takeaway
Canadian shoppers like you deserve to be satisfied with the service that you pay for. Thus, use only the shipping and mailing services provider that makes cross-border shipping a fun and worthy experience! Needless to say, use Shippsy!
For Canadian entrepreneurs, visit our sister company! Use Stallion Express as your shipping partner in sending your business products to your customers. Integrate your store now and take advantage of the best and most affordable services for Canada-to-Canada, Canada-to-United States, and Canada-to-International shipping.
Shippsy handles cross-border shipping for the United States to Canada only. We do not cater to international mail or priority express mail from other countries to Canada.
Shopping for products from the United States and having them shipped to Canada can be difficult. Thus, it is vital to understand the ins and outs when jumping into it. When armed with the proper knowledge, you can enjoy shopping at many online retailers from the United States while streamlining the shipping process.
In this article, we'll provide you a list of the do's and don'ts of shipping from New York to Toronto. So, what are you waiting for? Read this blog now!
Importance of Following the US-to-Canada Shipping Guidelines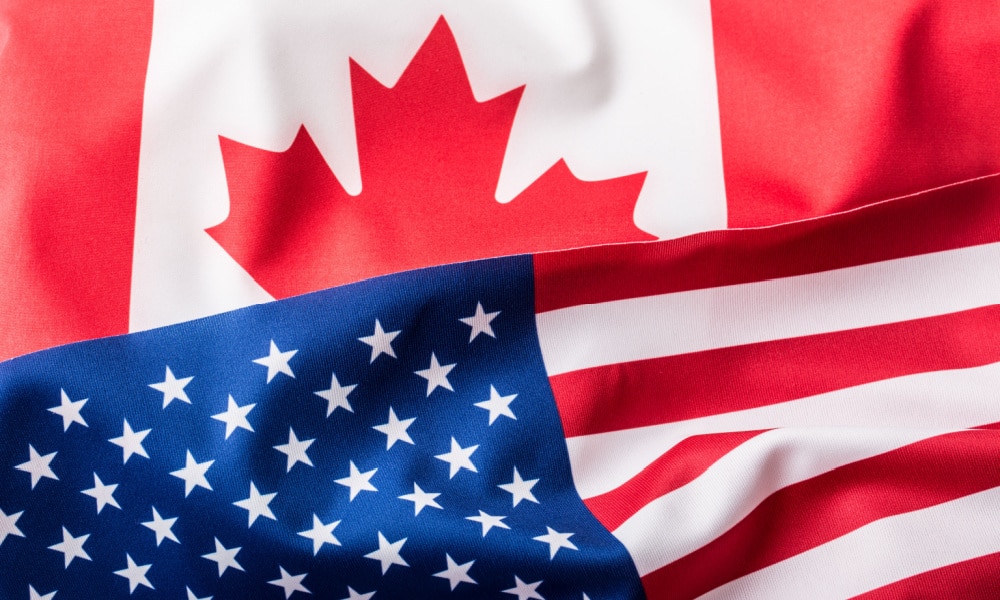 Knowing the basic guidelines for international shipping to Canada from the US is important for several reasons.
Compliance with regulations is essential for smooth and efficient cross-border shipping.
Understanding the basics of cross-border shipping can help you save time and money.
Different shipping options may have different costs and transit times.
Knowledge of basic guidelines can help prevent shipping errors that can lead to a lost or damaged parcel.
Understanding these factors can help you choose the most cost-effective and efficient shipping solutions for your needs.
Do's When Shipping
Here are some of the things you should consider when cross-border shipping:
Know The Shipping Costs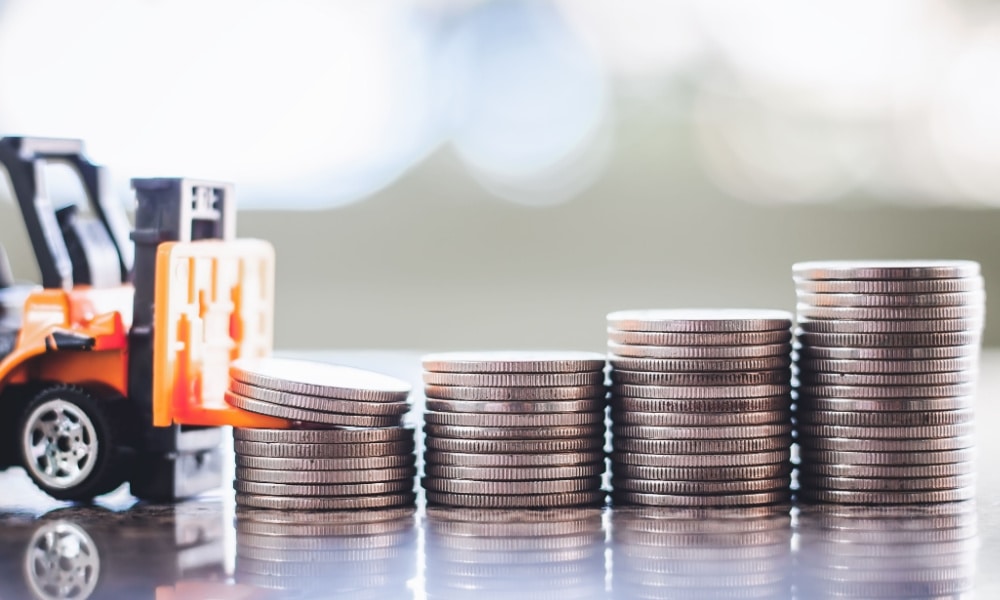 Knowing how much you must pay for the shipping cost is a vital part of cross-border shipping.
Many Canadian customers often find it overwhelming to ship an item from the USA to Canada because most shipping companies ask for an expensive shipping fee (plus pay for the customs fees).
The best option is to use the services of a shipping company that offers the cheapest way to send your US parcel without compromising the service.
Do you want to know your shipping cost estimate? A shipping calculator can be a useful tool if you're shopping and shipping within your budget.
Check List of Prohibited Items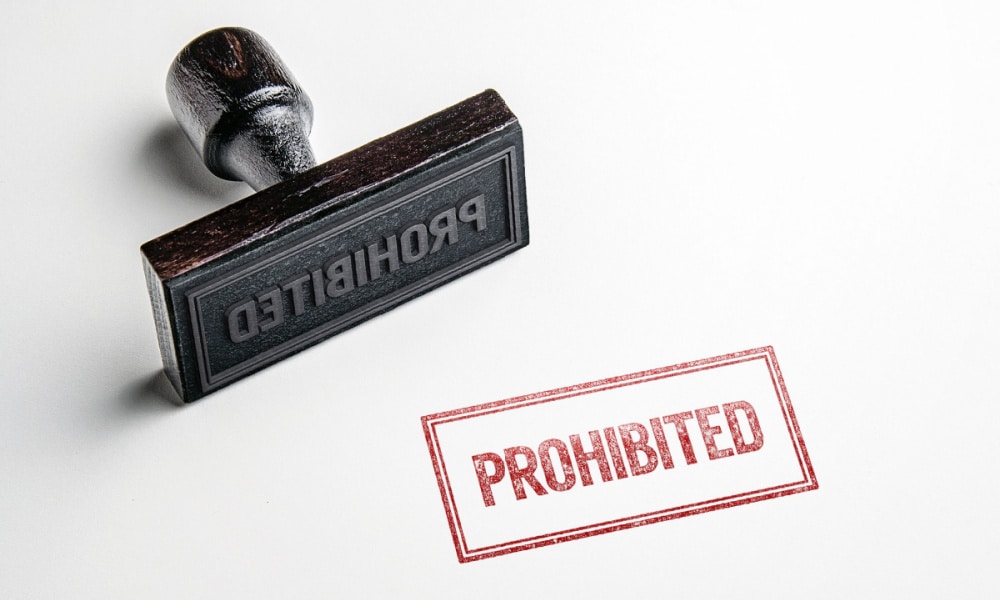 When shipping from the USA to Canada, checking the list of prohibited items before having shippers to transport your parcel is important. This may seem a hassle, but it can save you a lot of trouble in the long run.
Shipping prohibited items can result in delays in your shipment or even legal consequences. By reviewing the list of prohibited items, you can ensure that your parcel arrives at its destination safely and without any problems.
Additionally, if you're thinking of shipping time-sensitive items, it is best if you talk to a customer service representative first and consult the matter. This way, you are advised on when is the perfect time to ship your time-sensitive item into Canada.
Shop At Legitimate Online Stores From The US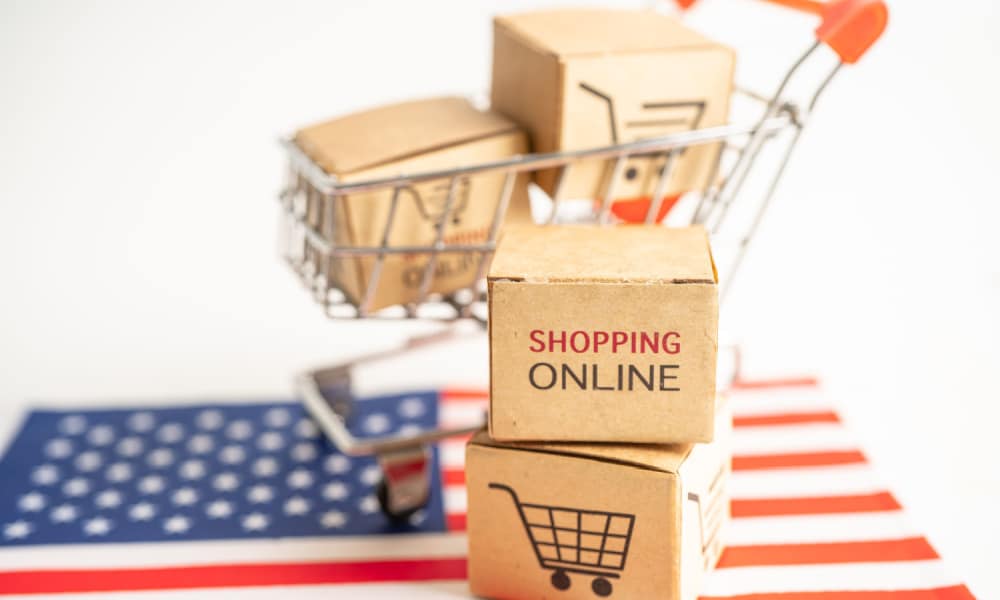 Online shopping has revolutionized how we shop, making it easier and more convenient than ever to purchase goods from our homes. However, with this convenience comes the risk of fraud, scams, and counterfeit products. Thus, it is crucial for customers to shop only at legitimate stores in the US when shopping online.
By being careful where you shop, you can rest assured that you're getting high-quality products from reliable sources. In addition, it also keeps your personal and financial information safe.
Understand The Taxes and Duties That Apply
Understanding the importance of tax and duty when shipping a parcel from the US to Canada is crucial. While it may seem like a small detail, ignoring these fees can result in unexpected costs and even delayed shipment.
By researching and understanding the tax and duty regulations imposed by the Canada Border Services Agency, you can ensure that your shipment arrives on time and within your budget.
Choose The Right Shipping Provider
Choosing the right shipping courier is vital when shipping from the USA to Canada. It can make all the difference in ensuring a smooth and hassle-free delivery process. When shipping from New York to Toronto, USPS, UPS, and other shipping carriers might be your first choice as they tend to be the most common shipping providers.
With so many shipping options available, it can be tempting to go with the first provider you come across. However, taking the time to research and select a reputable and reliable shipping company is well worth the effort.
For a guaranteed great cross-border shipping experience, choose Shippsy. A good shipping provider will ensure your package arrives on time and in good condition and can help you navigate the process of cross-border shipping regulations and customs clearance paperwork. And this is exactly what Shippsy aims to serve Canadians with.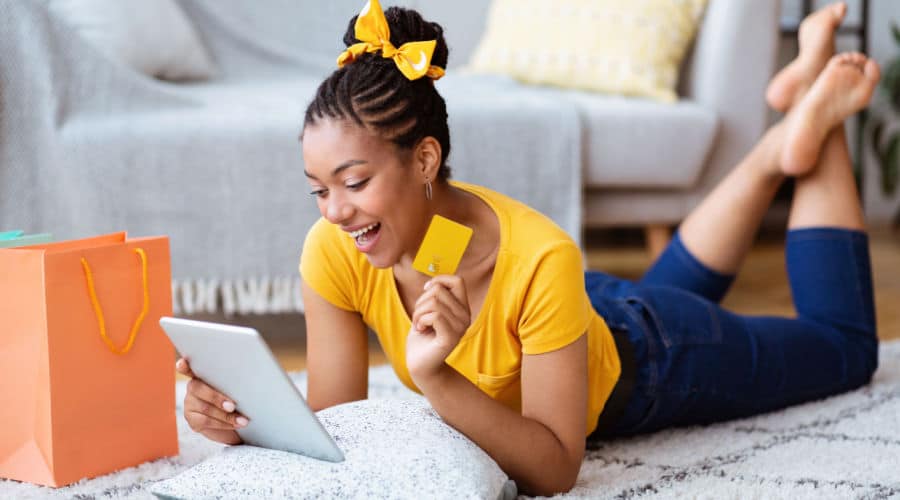 Don'ts When Shipping
Below are some of the things you must not do when shipping from the US port to Canada:
Don't Miss Out On Shipping Discounts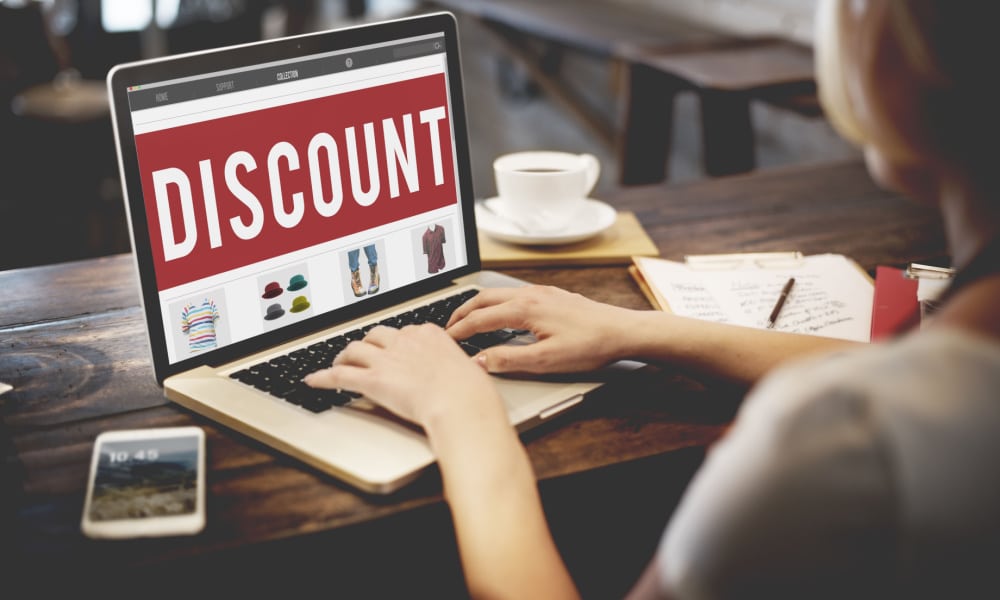 Explore shipping discounts and get the most out of your cross-border shipping! Many US-based retailers offer reduced shipping rates, promotions, and special deals. By not exploring these options, you might waste money and pay more than you need for shipping.
Let's say you've finally decided to ship with Shippsy. While we provide the lowest shipping cost for cross-border shipments, we have another great deal you would love to take advantage of! You can receive a 25% discount* on your handling and freight shipping cost if you request three or more items to be shipped on the same day.
*Discount is not available for the regions of British Columbia and Quebec.
Don't Undervalue Your Shipment
Always ensure that you provide the accurate item value when declaring your package. Accurate declaration of item value, weight, and description ensures that the correct taxes, duties, and fees are charged.
It also helps Canadian customs determine whether the package contains prohibited items that could harm the recipient or the community.
Providing the correct item value when declaring a package for shipping to Canada is vital in ensuring a premium shipping process that avoids unnecessary delays, penalties from customs officials.
Don't Shop At The Last Moment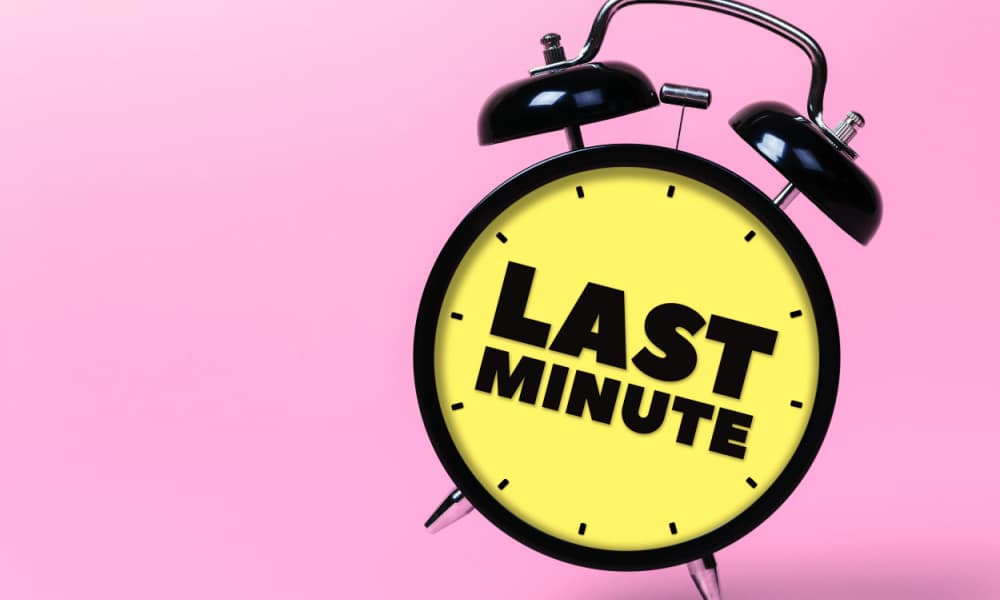 Shopping early can be essential to avoiding shipping delays from the USA to Canada. By doing so, consumers can ensure that they have ample time to account for potential delays, allowing for a stress-free shipping experience. Plus, it can guarantee that gifts or items for important events, such as birthdays, holidays, or anniversaries, arrive on time.
You might wonder how long to ship items from New York to Toronto. Shipping from across the border may take a few business days up to a couple of weeks. Thus, if you're shipping for an item that is needed for a specific day, shop and ship early!
Don't Disregard Email Notifications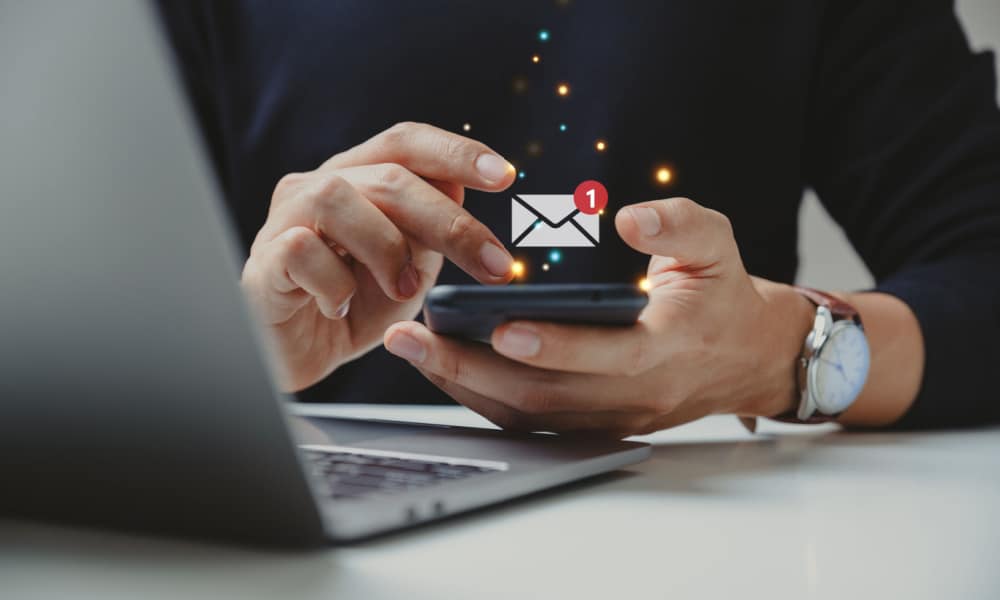 When expecting a shipment, checking your inbox from time to time is essential. Regularly checking your inbox for email notifications is vital for staying informed, addressing issues, and ensuring your shipment arrives on time and in excellent condition.
These notifications will provide updates on the status of your shipment, including any potential problems that might develop in transit. In addition, it can help you proactively address any shipping concern, minimizing potential delays and ensuring a smooth and hassle-free shipment.
Don't Forget To Use A Shipping Cost Calculator
Avoid going beyond your allocated shopping and shipping expenses by making it a habit to use a shipping estimator.
In using a shipping prices calculator, input the accurate package weight and measurement to determine the available rates, shipping mode and other services for you and your location.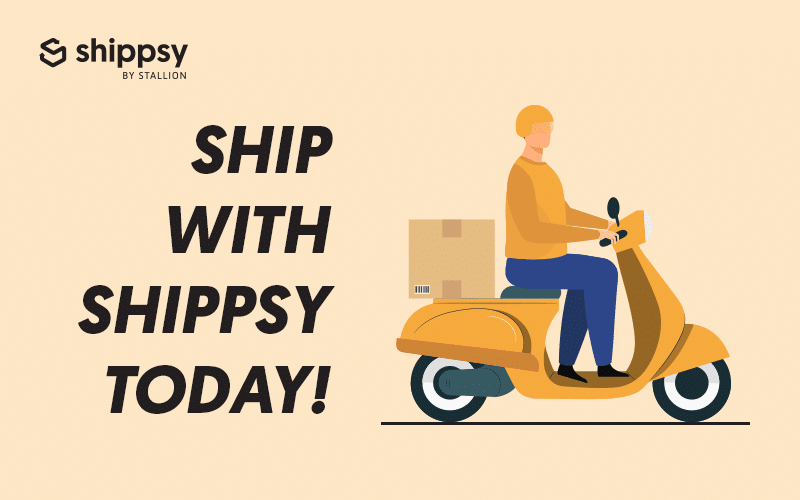 Call Shippsy Now!
Need some help? Our customer service team is always happy to help! Contact us at 888-744-7779 now or send us a message at [email protected].
You can also follow us at @loveshippsy on Instagram to get more of our exciting features about the hottest US products and Shippsy's shipping services.
You may be among the many Canadians who still find shipping from the United States difficult and expensive. While many US retailers ship to Canada, many still don't, mainly because of the costly shipping fee on top of the other payable amount.
Using a US address for shipping to Canada can be the best option for Canadian shoppers who want to take advantage of lower prices, wider selection, or faster shipping times. In addition, it can be a convenient way for Canadians to shop online from US-brand retailers that do not ship directly to Canada.
So, how can you get one? Create an account with Shippsy! Haven't you heard about it yet? Then, you're in the right place. Scroll down, and we'll guide you through it.
How To Create A Shippsy Account
To get the best US address for shipping to Canada, you must start by creating your Shippsy account. Go to Shippsy's website and click the Get Started button. Account registration requires your contact information. Shippsy will process the border clearance and transportation in your behalf, thus remember to read the terms and conditions upon signing up.
Meanwhile, if you're creating a business account, select the Business Account and provide your importer number. You need to pay a one-time fee worth 5 CAD to set up your business account with the broker. Business account will be processed and completed within 10 business days.
No membership or subscription fee is required to create a personal account with Shippsy.
How To Get An Exclusive US Address
Your free and unique US shipping address will appear on your Shippsy dashboard as soon as you successfully create your Shippsy account. So whenever you shop online, don't forget to copy your US address format exactly as it appears, including your Shippsy account number that comes with it.
Also, the US shipping address provided in your account can only be used in shipping orders from the USA and is exclusive only for Shippsy's services.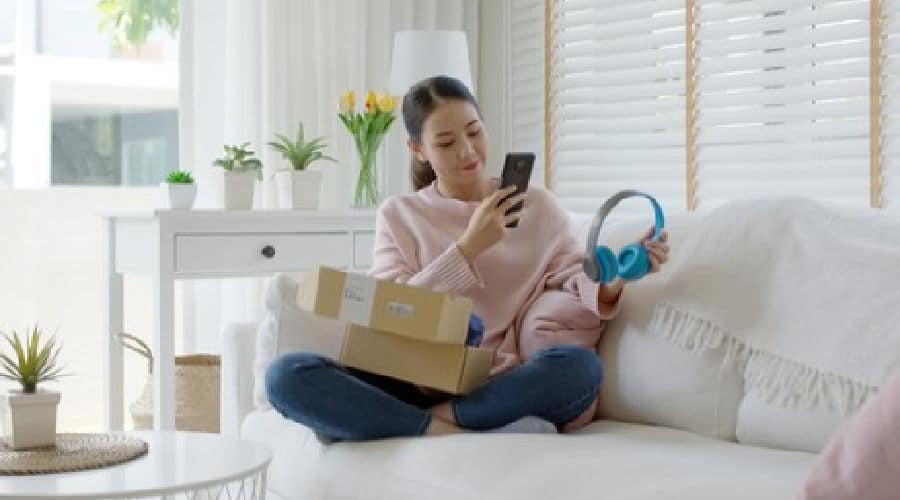 Benefits of Using a US Address
There are several advantages to using a US shipping address when shipping from the US to Canada:
Access to a wider range of products: Some US retailers may not ship to Canada or may have limited product availability for Canadian customers. Using a US address, you can access a wider range of product variations and better US item selections.
Lower shipping cost: The standard shipping rates from the US to Canada can be ridiculously expensive. Thus, it can be more cost-effective to use a US shipping address and have the package shipped to that location rather than shipping directly to your Canadian address. Use a shipping calculator to ensure you're still within your budget.
Shipping Offers: There are stores that offer free shipping within the US (except US territories). Thus, having a US address may entitle you to use some stores' shipping perks and discounts, allowing you to save more!
Things to Keep In Mind When Using A US Shipping Address:
Customs Fees - Depending on the value of the items you have shipped, you must pay customs fees and taxes* when the package arrives in Canada. These fees are unavoidable and standard with CBSA so be sure to factor them into the cost of your purchase.
Delivery Time - Shippsy offers the fastest shipping process in the industry. However, delays may be inevitable since all your packages are subject to Canada customs clearance. Keep this in mind if you are shopping for a gift or need the items by a certain date. To avoid delays or further shipping problems, double-check our list of Prohibited Items and shop earlier!
*Shippsy fully complies with the CBSA regulations on importing goods to Canada. Thus, always ensure to make a proper declaration of the product value to avoid penalties or account suspension.
Other Fees Associated With Shippsy
On top of the shipping fees you must pay to ship your packages, you must also pay the applicable taxes and duties assessed by the customs. Here's a summary of what to expect:
There is no Canada Border Services Agency (CBSA) tax or duties imposed on goods with a total value of less than $40*. Meanwhile, for imports worth more than $40 and less than $150, you must pay 13% tax for Personal Import and 5% tax for Business Import, with no applicable duty. Lastly, imports worth more than $150 come with a 13% tax for Personal Imports and a 5% tax for Business Imports, with the applicable duty of 0%-25% depending on the product category.
Furthermore, note that there is no duty on items made in North America. Thus, select the "This item was made in North America" option and provide a proof of manufacturing detail.
Check your items and indicate this as you declare your item value. Also, remember that the CBSA taxes and duties are assessed per day based on the imported item value.
*Prices are shown in Canadian dollars.
Key Takeaway
Overall, using a US shipping address for Canadians can be a convenient and cost-effective way to shop online. However, it's important to research the entire process and costs involved to be aware of using a United States shipping address's benefits and what to expect. Doing this can help you decide on the best shipping option.
To make your shopping experience more wonderful, shop online in US and ship to Canada using Shippsy's cheapest shipping options. With Shippsy's Parcel Pickup Service, Pallet Service, and Parcel Forwarding Service, you can save time and money while enjoying a premium experience for cross-border shipping services.
Got more questions or concerns about your shipment? Call Shippsy's customer service at 888-744-7779 or send us a message. Our friendly customer care representatives are always ready to assist you.
Shippsy does not handle priority mail international and priority mail express international shipping. Shippsy's freight services are exclusive for cross-border shipment only.
"Does Barnes and Noble ship to Canada?" is the most common question most Canadian bookworms ask when there's a new release. Let Shippsy answer this question, but before we do, let us give you some book suggestions you might enjoy.
If you need new book ideas and recommendations, TikTok is the best place to be.
#BookTok is a massive community on this platform intended for book lovers all across the globe. You can find all sorts of recommendations and ideas on which books you should read next.
What Are the Trending Books on TikTok?
If you are overwhelmed with thousands of book recommendations, we list the top books you can start with.
The Seven Husbands of Evelyn Hugo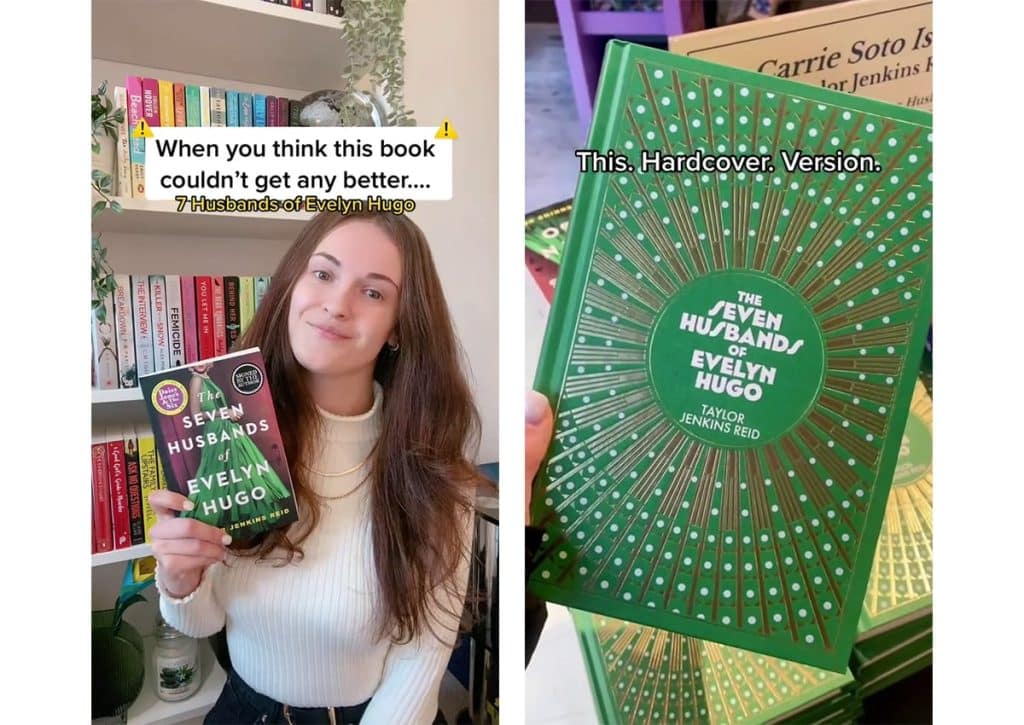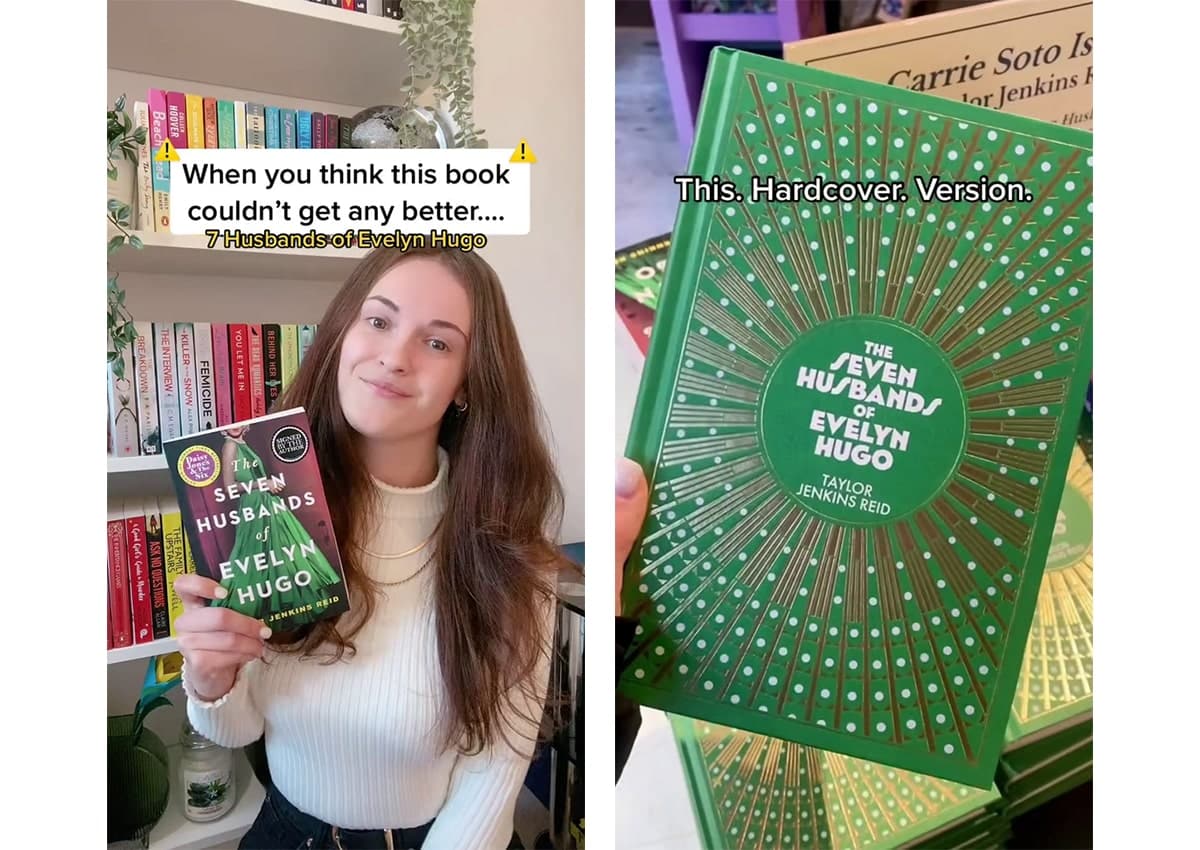 If you enjoy plot lines about celebrities and Hollywood life, The Seven Husbands of Evelyn Hugo is something you should check out.
The story revolves around a legendary Hollywood star who mysteriously chooses a young journalist to document her life story. It is a grand narrative of ambition, regret, and forbidden love.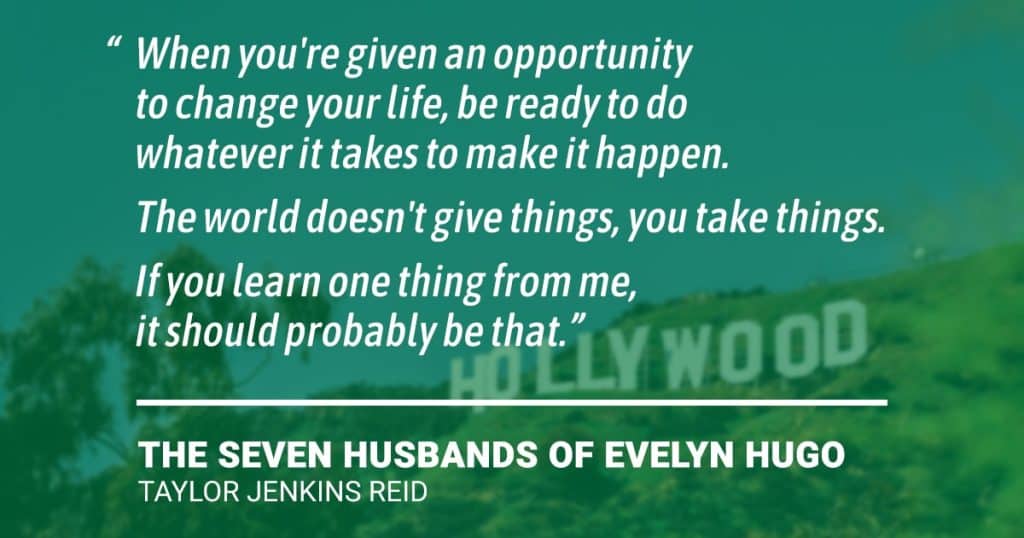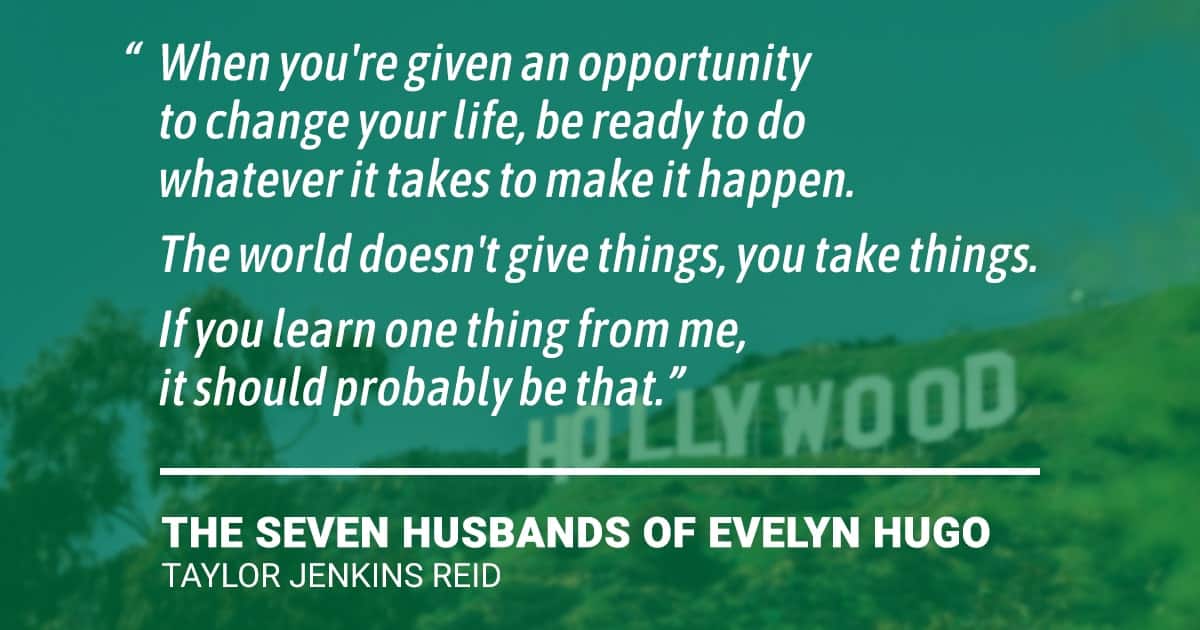 According to the Author, Taylor Jenkins Reid, the story is partly based on two famous actresses, Ava Gardner and Elizabeth Taylor. Gardner divulged the details of her life to a writer, who then published them in the book Ava Gardner: The Secret Conversations. Meanwhile, Taylor was married eight times to seven different men.
What makes this book popular is its narrative full of mystery and perfectly executed, captivating scenes. Its story is not just about the life of Evelyn Hugo; the reader gains insight into Monique, the unknown journalist chosen and permitted to write and publish Hugo's life story.
A Court Of Thorns and Roses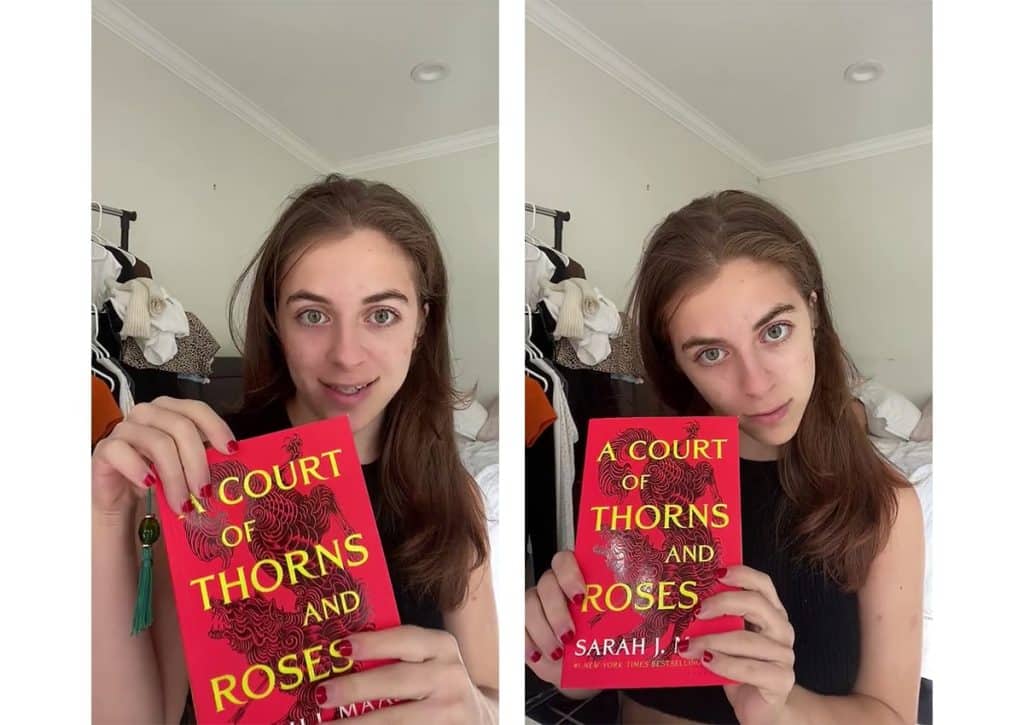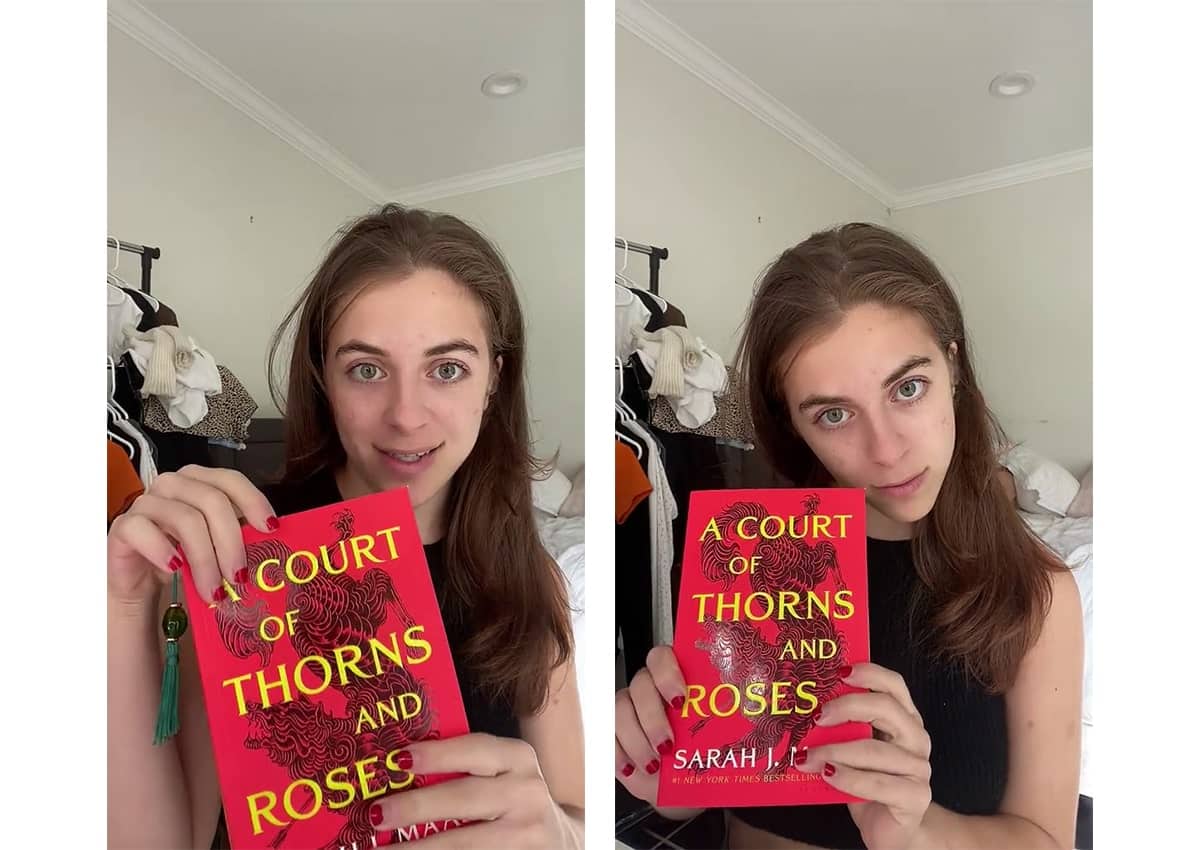 If you love reading stories about magic and fantasy, Sarah J. Maas's book "A Court of Thorns and Roses" might be your tea. However, this book isn't for the faint heart nor suitable for the younger audience because it contains foul language and graphic violence.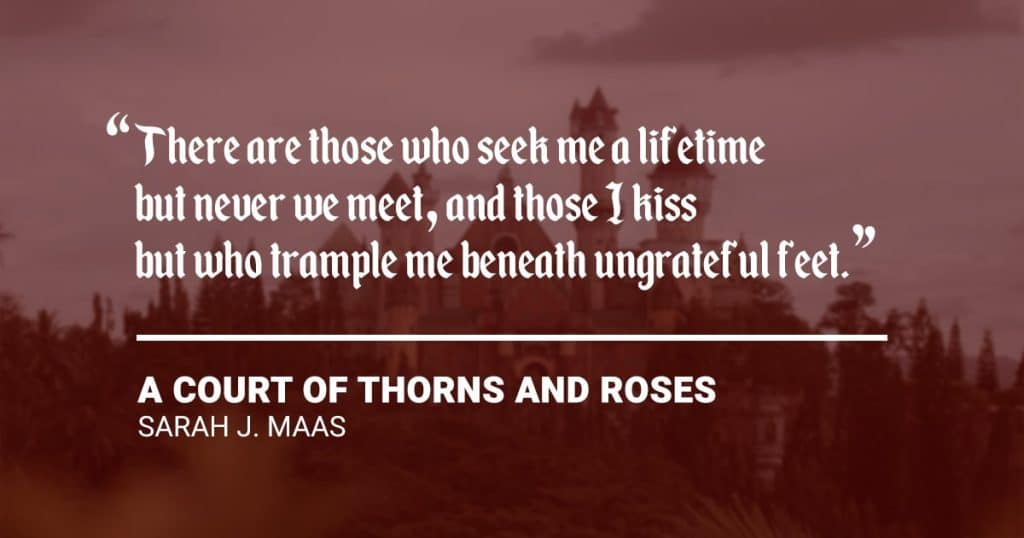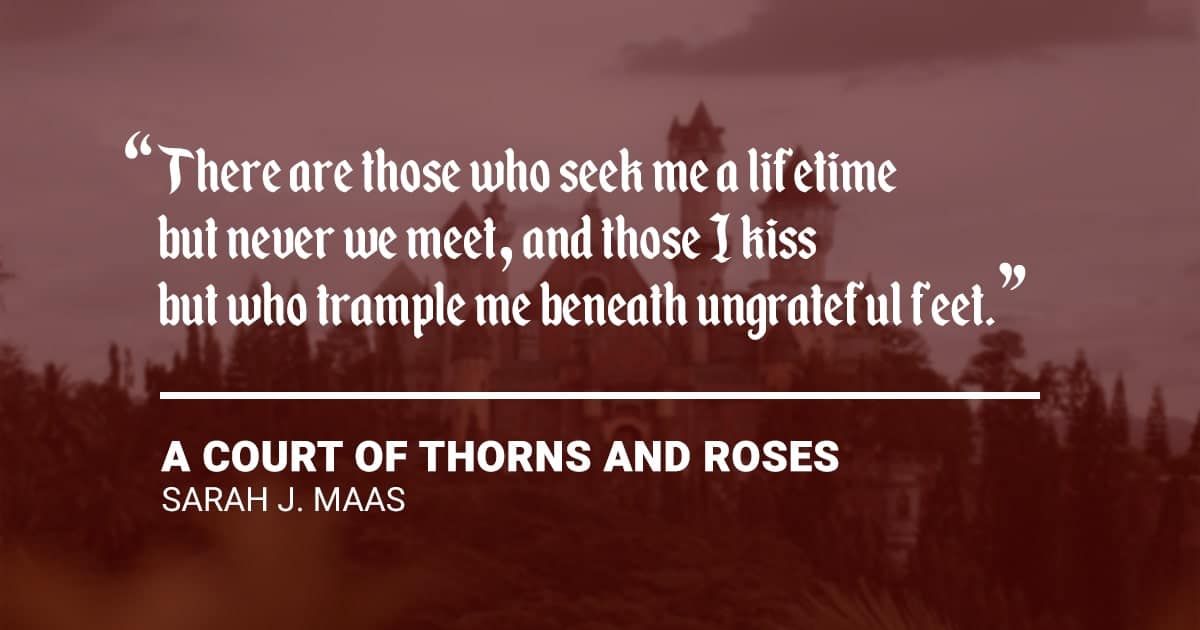 This book is part of the five-book series revolving around the protagonist's life, Feyre. What happens to her in the whole series is something you need to find out yourself.
But is it worth the hyped? While the answer can be subjective, this book talks about real-life issues, such as toxic relationships, depression, abuse, and violence, which many people can relate to.
It Ends With Us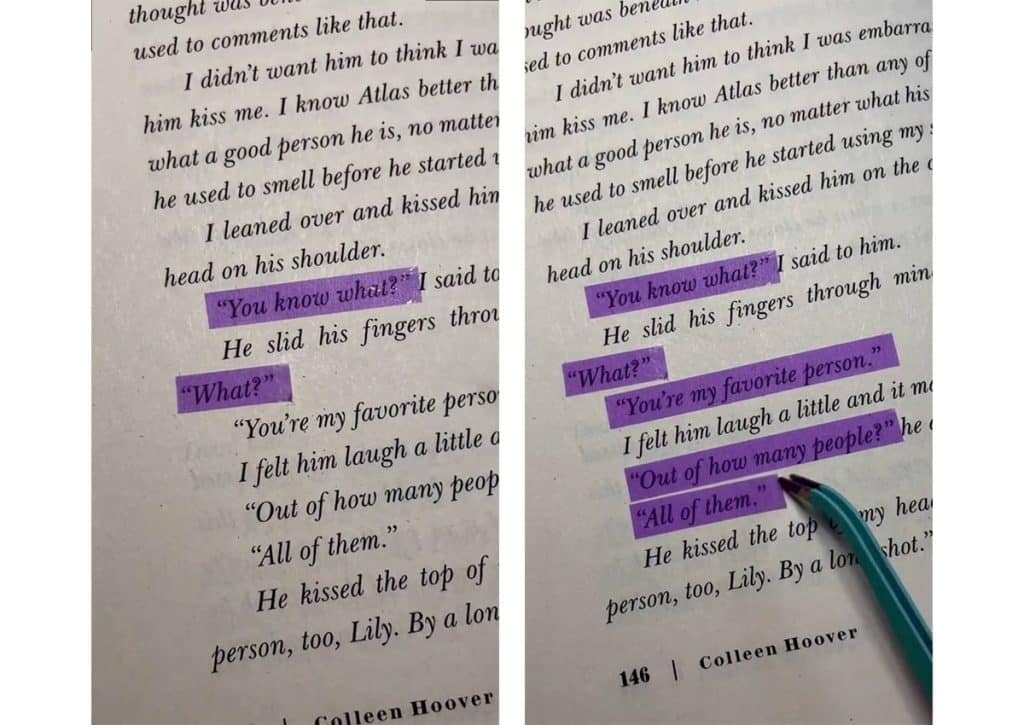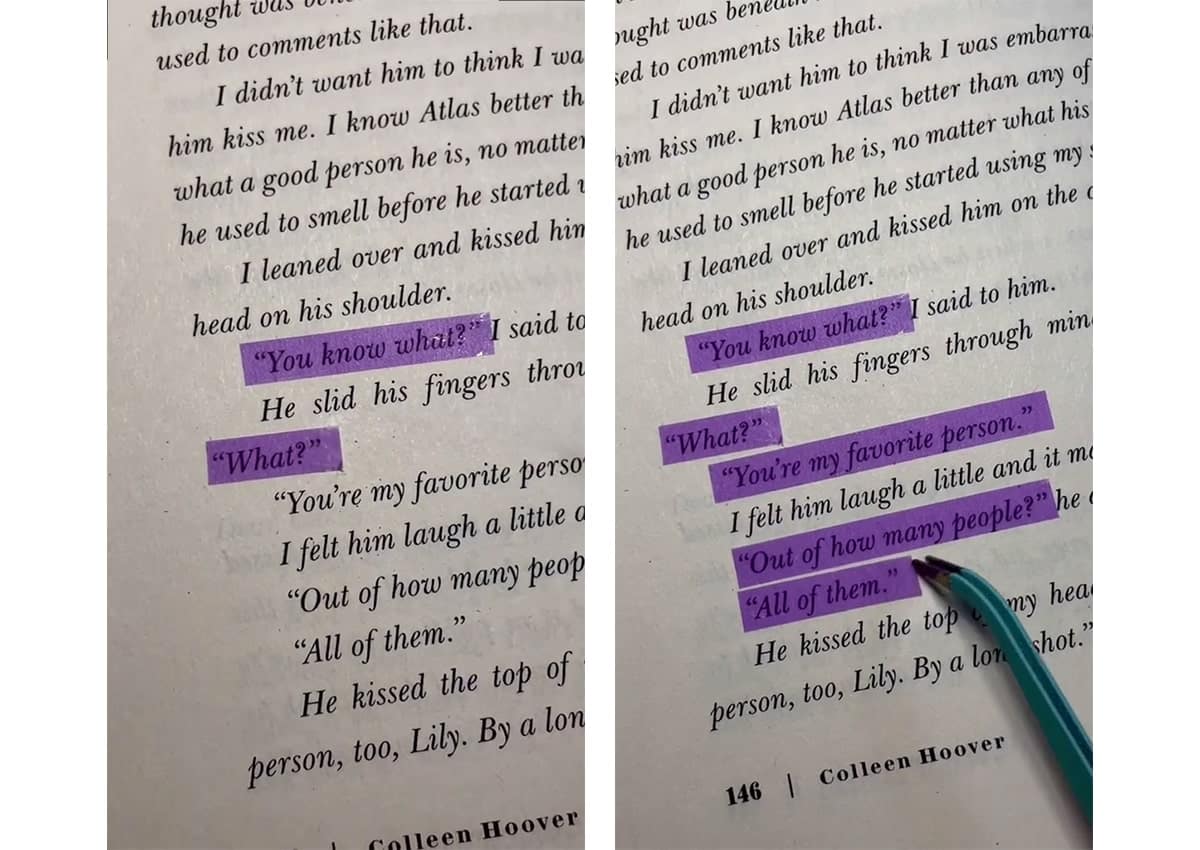 It Ends With Us is probably one of Colleen Hoover's best books of all time. It has more than a billion tags on TikTok and remains the #1 New York Times bestseller since its release in 2016. Additionally, it has received over a million reviews on GoodReads from readers.
It follows the protagonist's life story, Lily, as she prepares to start her life after college. Subsequently, the plot revolves around the themes of jealousy, emotional abuse, and generational cycles, which are all explored wisely and compellingly.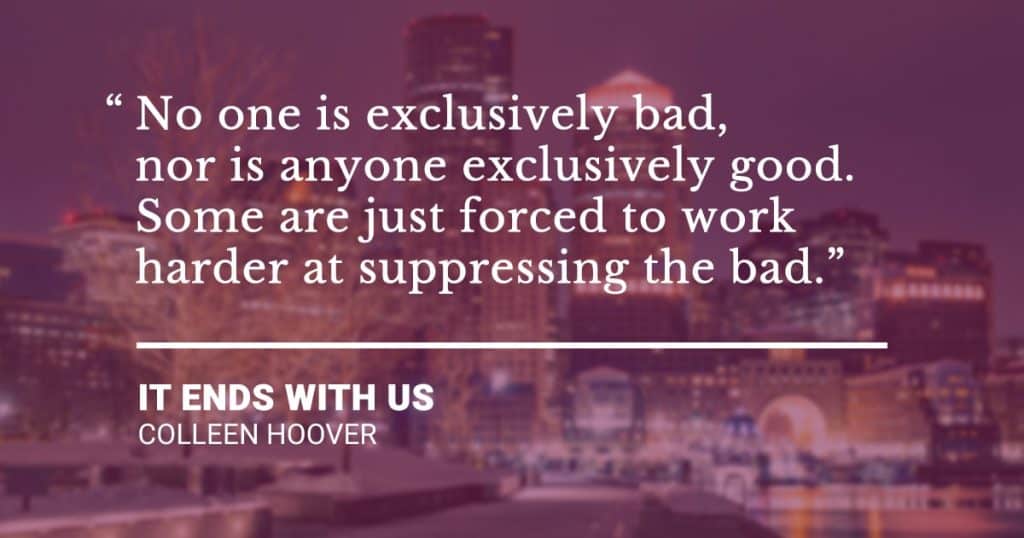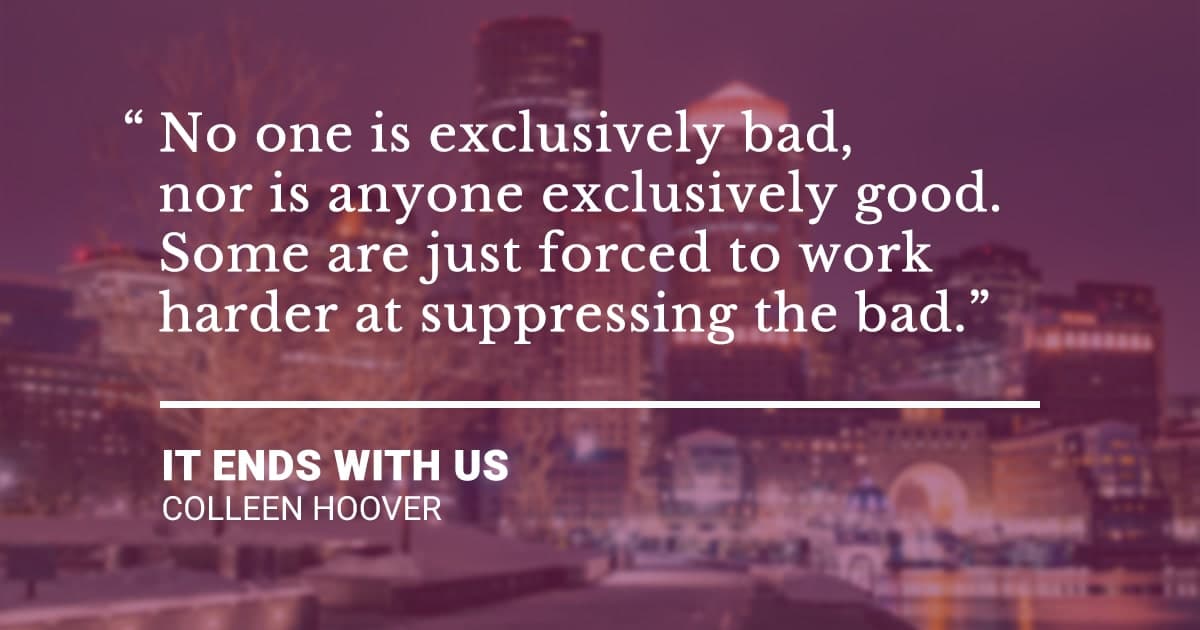 More than just a love story, It Ends With Us talks about what love can and can't be and the selflessness that frequently characterizes relationships, riding the emotional rollercoaster.
Stone Maidens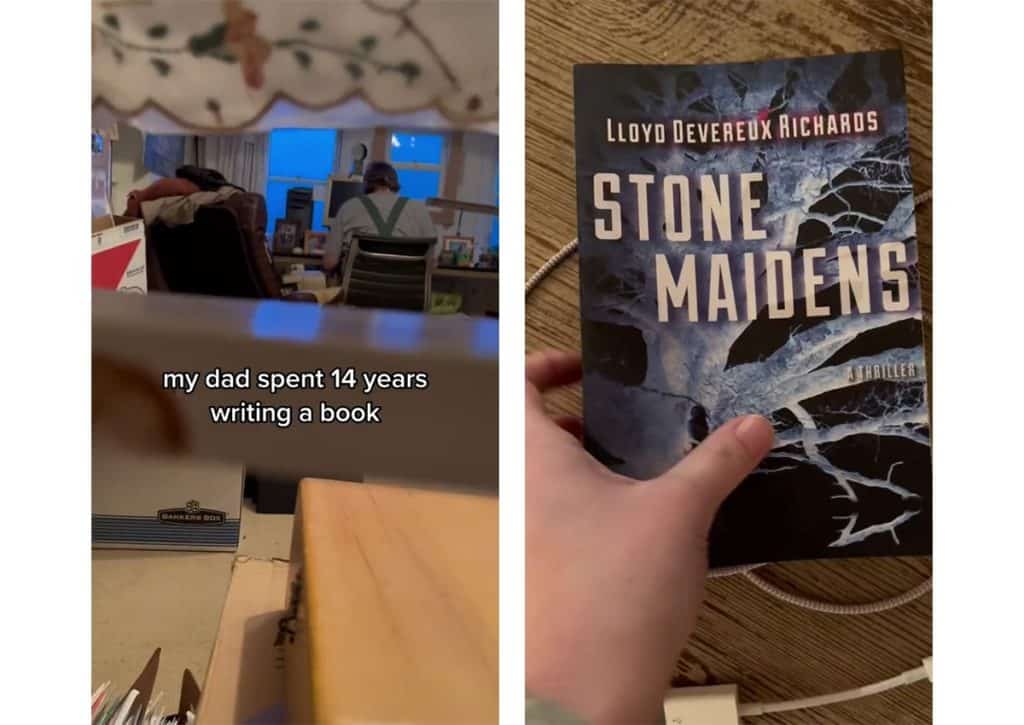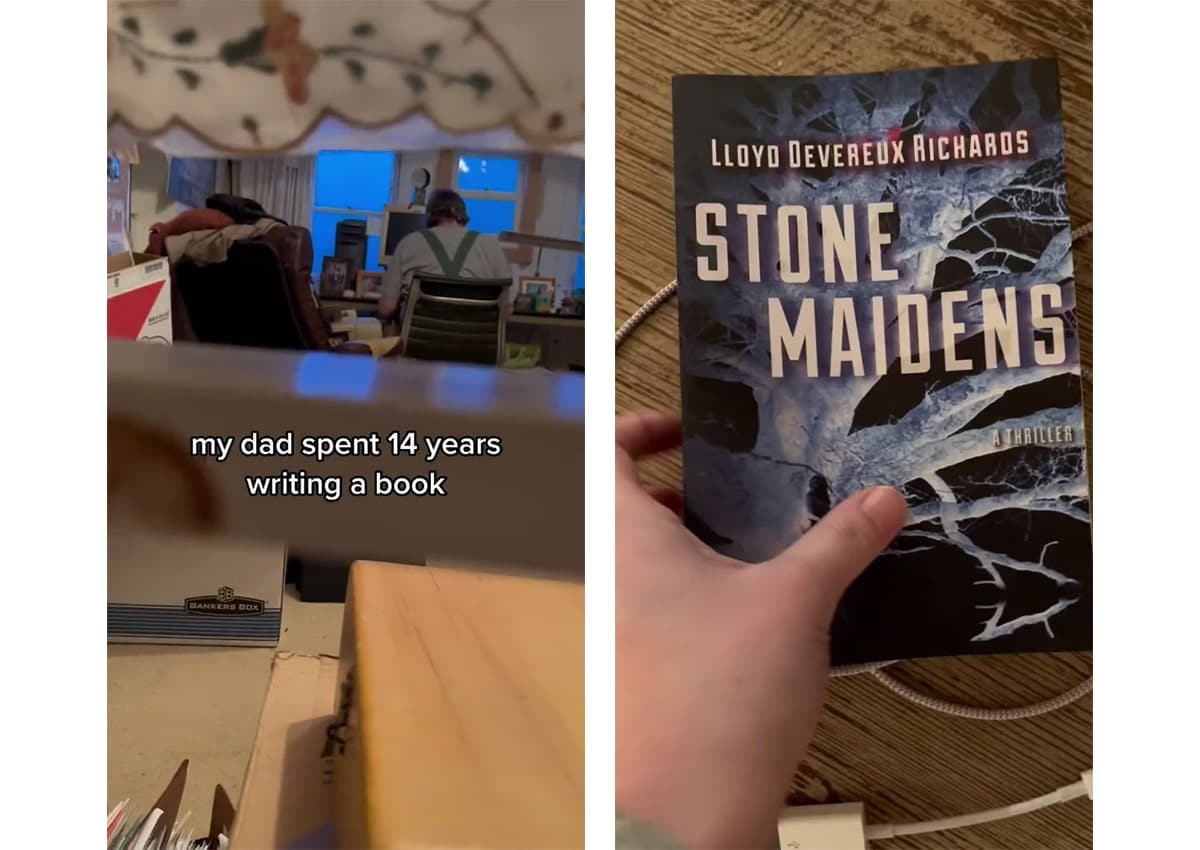 TikTok's #BookTok community helped Stone Maidens make its mark on the platform. Written in 2012 by Lloyd Devereux Richards, this book became the #1 Amazon seller in February 2023 (ten years after its release).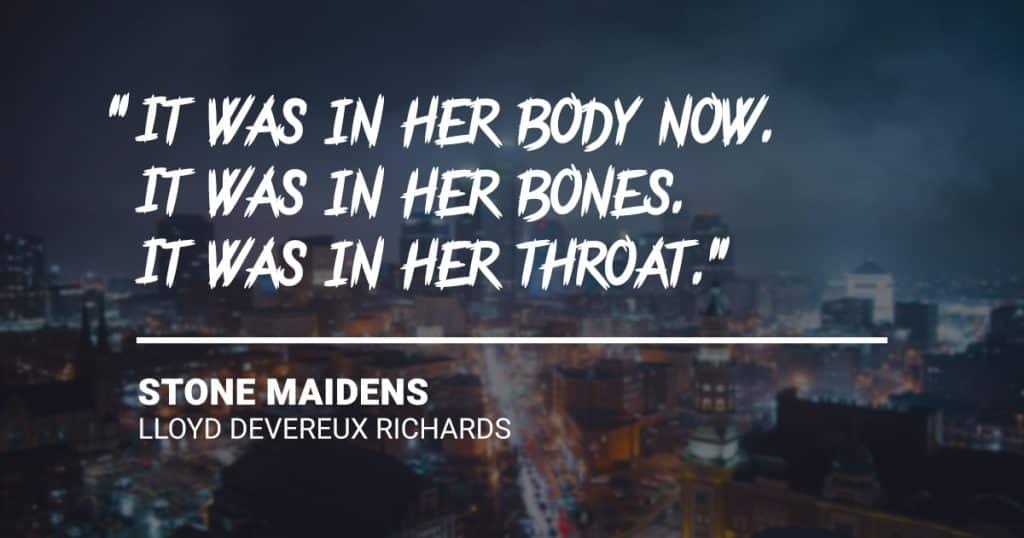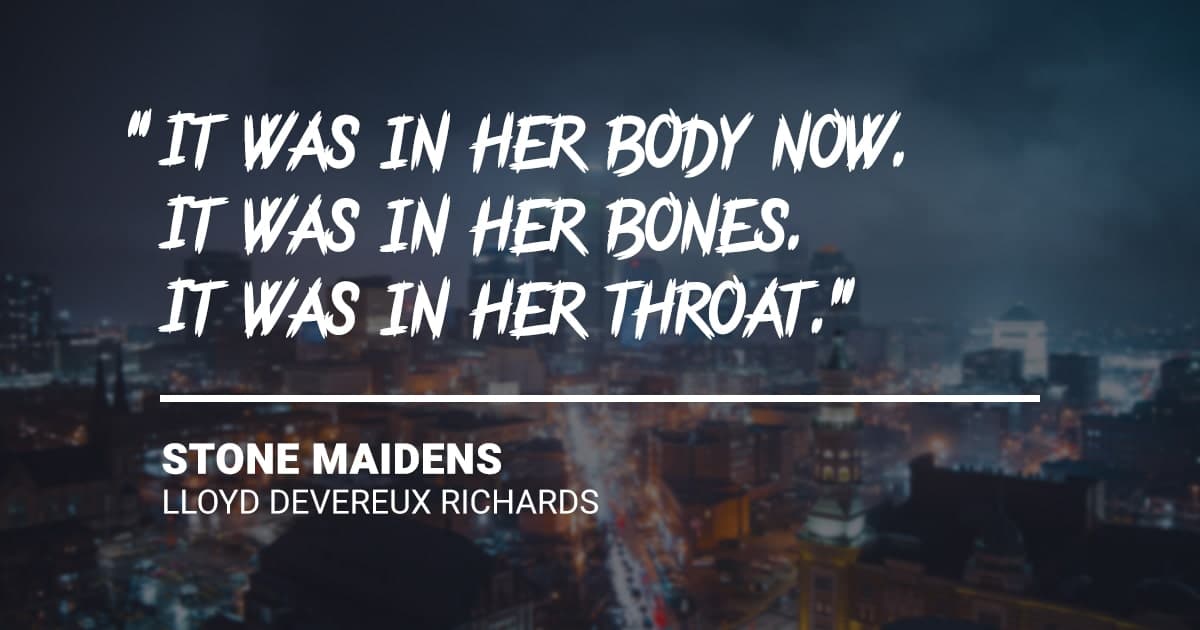 This thriller novel follows the story of an FBI agent, Christine Prusik, as she unravels the serial killer that leaves a calling card for every victim killed.
Is Barnes and Noble In Canada?
Barnes and Noble is one of the most famous bookstores in the United States.
Barnes and Noble has a collection of Rare & Collectible Books featuring unique finds, including signed, first editions, and out-of-print books. Their website, Barnes & Noble.com, also developed numerous comprehensive, user-friendly stores, such as Audiobooks, Award Winners, Libros en Español, and Bargain Books.
Unfortunately, you might not find Barnes and Noble bookstores in Canada because they do not operate outside the United States.
You can only get these books by shipping them to Canada, which can be costly if you don't know which shipping provider to tap.
How Can Barnes and Noble Shipping To Canada Be Possible?
Shipping an international order (US-to-Canada shipping) can be expensive, mainly because of the distance between the seller and the customer.
However, this situation should not stop you from purchasing these books to add to your collection. You need to find the perfect shipping provider to help you get the books without spending too much on shipping costs.
You can ship your Barnes and Noble order cheaply with the help of Shippsy, Canada's leading cross-border shipping provider!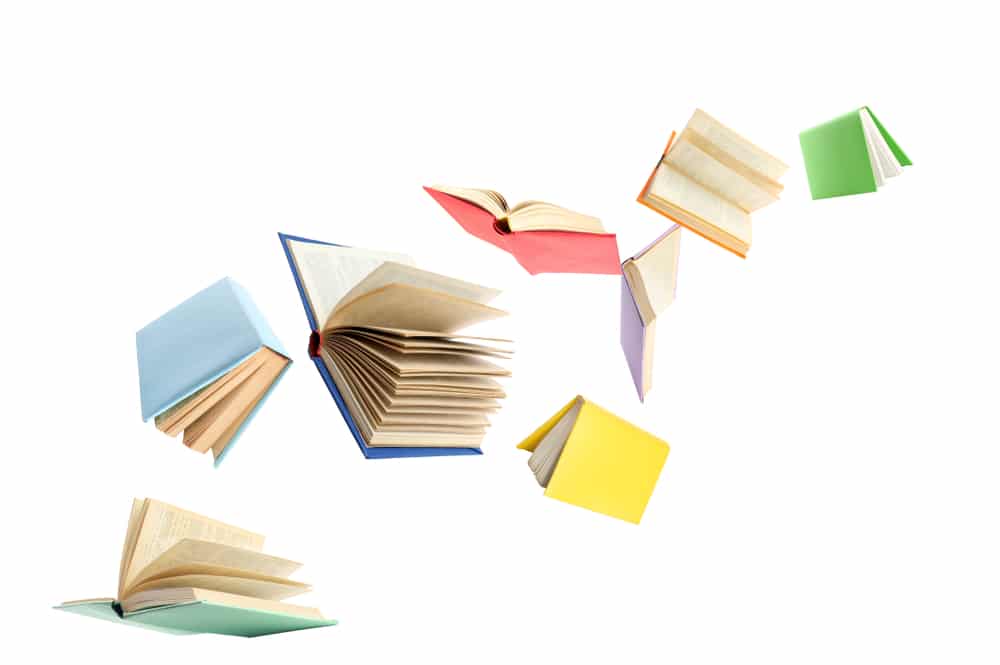 Bring Your Book Hauls To Canada With Shippsy
Shippsy provides access to all Canadian customers in all retail stores.
With Shippsy's help, you can purchase any U.S. product* without worrying about the expensive shipping option, slow transit time, and customs clearance.
*Shippsy fully abides by the regulations set by CBSA. We don't ship any prohibited o restricted items. You may check this list to ensure that you stay within the rules. On the other hand, you may also call Shippsy customer service for any questions or clarifications.
What Is The Process?
Shippsy simplifies the process, making it quicker for customers to ship their U.S. orders to Canada. You may follow these simple steps:
Create a Shippsy account.
Check your unique US shipping address in your dashboard.
Use the US shipping address when purchasing orders from any US retailer.
Go back to your Shippsy dashboard and input the package details correctly.
Pay for necessary shipping fees.
Pick up the package.
Important Reminders:
a. Registration is free. We don't collect upfront charges or ask for monthly subscription fees.
b. Use the U.S. shipping address provided on your Shippsy dashboard. Make sure to copy the address exactly as it is to avoid shipping issues.
c. Double check the details you provided and ensure the information is accurate. Inaccurate details can lead to legal consequences, such as Shippsy account permanent suspension or problems with CBSA.
d. Once the package arrives at our U.S. facility, the customer can request to have the order delivered to their Canadian home address for an additional fee.
How Much Does It Cost?
Ontario. The price starts at CAD 6.99 per package plus applicable tax and duty. You can get a 25% discount on the Shippsy fee once you request three or more packages on the same day, but tax and duty still apply.
The transit time takes two to three business days.
British Columbia. The price starts at CAD 7.99 per package plus applicable tax and duty, and the transit time takes four to seven business days.
Quebec. The prices start at CAD 9.99 per package plus applicable tax and duty, and the transit time takes five to seven business days.
The 20% discounted rate does not apply to both provinces of B.C. and Quebec.
Some Points to Remember:
A package exceeding 10 lbs will incur an additional CAD 0.45 per pound up to 100 lbs.
Any package exceeding 100 lbs in weight or 100 inches in total dimensions will be charged as a skid/palette.
Send Us Your Unboxing Video!
Do you want to be featured in our next social media post? Don't hesitate to send us your unboxing video and how our services help you get your products.
Also, are you wondering if Kohl's ships to Canada? Well, if the brand is in the U.S., most likely, Shippsy can get it to your doorstep in Canada, quickly and cheaply.
Do you have any questions or clarifications? Feel free to call our hotline at 888-744-7779 or email us at [email protected]. Our ever-reliable customer support representatives will gladly assist you.
Canada is known for its extreme winters. However, Canadians make the most out of it instead of stressing about it. Thus, winter festivals are held in almost every city in the country to bring warmth to the Canadian winter. It usually starts in mid-November and ends in late February of every year. Aside from being traditional winter activities, the winter festivals in Canada also serve as an attraction to tourists and newcomers.
Enjoy the Canadian winter festivals fashionably by purchasing some of the coziest fashion pieces that can heat you while having fun in the snow! Read this article for some outfit ideas and tips on how to ship package to Canada the proper way.
Winter Festivals Across Canada
Here are some of the biggest winter festivals you don't want to miss in Canada:
Winterlude, Ottawa - The Winterlude festival hosts over 20,000 people to experience ice skating in the frozen canal.
Festival of Lights, Niagara Falls - The Festival of Lights displays up to 8 kilometers of light, transforming Niagara Falls into a marvelous and magical winter wonderland.
Carnaval de Quebec, Quebec City - Quebec's Winter Carnival hosts over 400,000 people from across the globe and is usually held for two weeks.
Festival du Voyageur, Winnipeg - This winter festival has many unique and exciting activities, including beard-growing contests and fiddling contests.
Now, here is some winter-friendly clothing from the US you should wear in celebrating the winter festivals in Canada: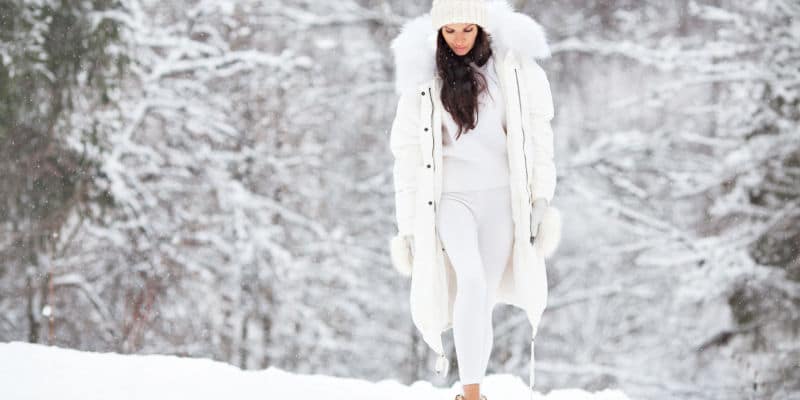 Winter Jacket
You got to love this Michael Kors Hooded Puffer Coat from Macy's! This item is designed with a luxurious faux-fur trim and is water-resistant. In addition, this quilted coat has knit cuffs and thumbhole detail for added protection. It is available in four colors (Wine, White, Black, and Taupe).
Insulated Vest
If jackets are not the thing for you, here's an option that will also warm you up. You can buy this Henry II Extreme Insulated Vest from Mountain Warehouse. It is treated with Durable Water Repellent (DWR) for a water-resistant feature.
Thermal Leggings
Walk around confidently wearing these Sophia Heavyweight Thermal Leggings from Macy's this winter season! Stay comfortable with this high-rise Heat Holder's smooth stretch fabric and moisture-wicking technology. The product is available in different sizes and is also currently on its limited-time special price.
Omni-Heat Boot
Have you bought your footwear for your snow activities already? If not, try this Fairbanks Omni-Heat Boot from Columbia! Hike comfortably in snow, mud, slush, or rain with its thermal-reflective lining and cushioned midsole for extra warmth and support. This item is best for extreme winter activities like skiing, snowboarding, and other snow sports.
HEATTECH Scarf
Protect your neck this winter by getting this HEATTECH Scarf from Uniqlo. You can wear the scarf in different styles! This item is perfect for cold weather because it is designed with bio-warming and insulating heat technology. It is made of acrylic and wool and is available in different colors.
Waterproof Gloves
Don't let your hands go cold! So, purchase these Lands' End Squall Waterproof Gloves from Kohls! It features heavyweight construction and waterproof palm grips. Moreover, this item is also available in different colors and sizes.
How To Ship A Package To Canada
Shipping package to Canada is super easy with Shippsy, where you can get a premium shipping service for a low shipping cost.
Your cross-border shipping journey starts when you create your Shippsy account. Registration is free, and you receive an exclusive US shipping address!
Go to your favorite US retailer websites and order the items you want. Then, copy and paste your US shipping address from your Shippsy dashboard into your online purchase upon checkout.
The item information will be added to your account in 1-2 business days after your parcel arrives in our United States facility. We will notify you via email of the progress along with your total payable amount (shipping fee + applicable taxes and duties).
Payment is securely done via Shippsy's website by adding your credit card. Click this link for detailed information on how much to ship a package to Canada (shipping rates can be different from the regions of British Columbia and Quebec). Don't forget to attach a copy of your receipt to continue your shipping process.
All shipments are subject to physical assessment in customs clearance. Shippsy is compliant with Canada Border Services Agency's regulations on imports. Thus, visit Shippsy's list of prohibited items to ensure your shipment can enter the Canadian border smoothly. You will receive another email once your parcel is ready to be claimed at one of our branch locations.
Please bring your order pickup sheet and a piece of valid identification card upon collecting your shipment. Picking up your parcel is completed in only a few minutes.
Contact customer service to get further assistance on shipping packages from the US to Canada. Furthermore, visit our website to get more information about Shippsy's cheapest shipping service.
Key Takeaway
The winter season is a beautiful time for everyone to end a year and start a new one. Enjoy Canada's winter festival activities by wearing the hottest winter clothing must-haves from the United States! Start your best online shopping and cross-border shipping now with Shippsy!
Shippsy does not handle international shipment and is exclusively for US-to-Canada shipments only. However, if you're a Canadian seller, visit our sister shipping company, Stallion Express, and get a cheap shipping option from Canada to anywhere in the world.
Canadians are huge fans of music. In fact, many Canadian artists are successful in the music industry, both locally and internationally. In 2021, Canada's music market was considered the eighth largest in the world, hitting nearly $584 million in revenue.
If you're a music lover, this article is specially written for you! Check out some items from the US that are perfect for music enthusiast. Plus, get useful information on how to calculate shipping to Canada to get more while paying less!
Genius Music Playing Cards
Make your card game moments more fun with these Genius Music Playing Cards available in Walmart! Each house is creatively made with different music genres (Hearts = Pop, Spades = Rock 'n' Roll, Diamonds = Folk & Country, Clubs = Soul, Blues, and R&B). Plus, the cards feature illustrations of big music artists. Each set also comes with two joker cards featuring Björk and David Bowie.
Birth Month Guitar Picks
Check out these cute handmade Birth Month Guitar Picks from Uncommon Goods. These items are carefully crafted from gemstones inspired by each month. You can choose your birth month and its corresponding gemstones: Red Jasper, Amethyst, Amazonite, Crystal Quartz, and more! This is also a great gift idea for your loved ones!
Water Bottle With Bluetooth Speaker
Now you can bring the music anywhere with this Water Bottle With Bluetooth Speaker from Uncommon Goods. Make your usual daily activities more fun by ensuring you're always hydrated and can blast music whenever possible. You can also answer calls with just one touch of the speaker. The speaker is seamlessly embedded into the bottle's top.
Guitar Shaped Utensil Set
Go eco-friendly with the Bamboo Guitar Neck-Shaped Kitchen Utensil Set available in Walmart! This product is safe to use on non-stick cookware. It is creatively designed to look like a guitar case and is 100% safe and smooth with its splinter-free finish.
Turntable Cheese Board
This Turntable-Inspired Cheese Board is a perfect addition to your table for dinner parties and other special events. Intentionally designed to look like a vinyl record player, this product features a slate platter and a hidden slicer.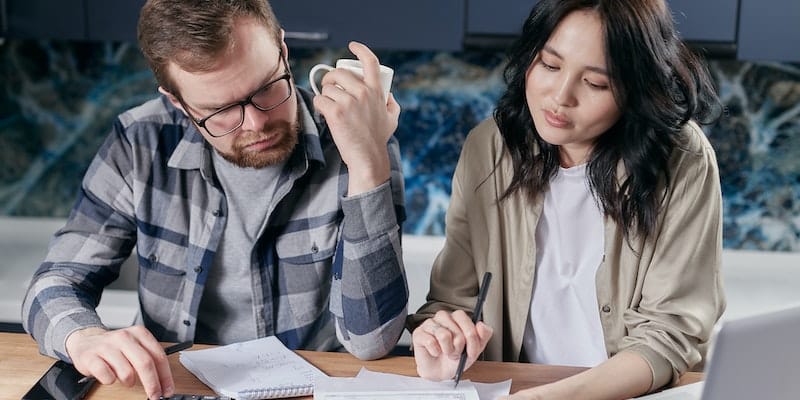 How To Calculate Shipping Rate
Shipping goods from the United States to Canada can be pricey, especially when you ship the items directly from the store. However, Shippsy stands as your ultimate companion to cross-border shipping, offering the best services for the most affordable price and easiest process.
Shipping Considerations
You must consider several things as you calculate shipping cost from US to Canada. These factors are the order weight and size, package destination, and type of shipping.
Package Weight and Size - Most shipping carriers consider the dimensional packaging of packages instead of the actual weight. The dimensional measurement of a package is determined by the size of its packaging (length + width + height) and weight. For example, if you ordered a small item, regardless of its size, your shipping cost can depend on the size of the box used upon shipment.
Moreover, suppose you're purchasing multiple small items. In that case, you can contact the shipper and ask if they can place your orders in consolidated packaging. This strategy will save you more than when your orders are packaged separately, as shipping cost is calculated per box and not per purchase.
Package Destination - Your location also matters in calculating the shipping costs. The shipping rate can be more expensive for customers far from the shipper. Thus, customers far from pickup branches usually pay an extra fee for home deliveries.
Type of Shipping - There are different types of shipping. Some of the most common methods are standard, expedited, and overnight shipping. Standard shipping, also known as regular shipping, is the most common type of shipping method that is best for customers who can wait for their items. Meanwhile, expedited shipping is a term used for a type of shipping faster than standard shipping. This is similar to overnight shipping, except that the latter provides a shipping process where you receive the item the next day.
The shipping cost varies depending on the type of shipping. While standard shipping offers the cheapest rates, expedited and overnight shipping does faster delivery of your goods.
Use a Shipping Calculator
Shipping companies add shipping calculators on their websites for customers to easily calculate shipping cost to Canada.
Using a shipping calculator is easy. While you can see your total payable amount upon processing in a shipping company's interface, a shipping calculator can help you determine how the costs are calculated. This way, you are not confused or doubtful of the rate you are required to pay. Or, if you're still deciding which option to use, it can guide you to estimate how much you will be paying for shipping your goods. Just enter the correct product information and the destination, and you will see the varying rates for different options.
Use Shippsy
Shippsy is the best shipping provider in Canada. Aside from its affordable shipping rates, premium methods of shipping service, and fast shipping, Shippsy also ensures that customers are fully informed of how the shipping process works.
The clarity begins as soon as you create your Shippsy account. Shippsy's portal is specially designed to be user-friendly and transparent. All information is provided: status of your shipment, completed transactions, breakdown of your total, and even your payment method.
Plus, we have the best customer service to help you if you need assistance when you calculate shipping to Canada. You can talk to an agent by calling 888-744-7779 or sending a message via the website.
Shippsy does not handle international shipments from other countries to Canada. All services are exclusive to US-to-Canada shipments. Meanwhile, if you're a Canadian entrepreneur, check out Stallion Express for the best domestic, cross-border, and international shipping services and rates from Canada to your customers.