Every Canadian online shopper wants fast shipping to Canada. Imagine yourself conveniently ordering items from your favourite US store and having them quickly shipped to Canada.
Sounds too good to be true? We got good news for you.
Shopping in the USA and then shipping to Canada within a few days is now possible and affordable - thanks to Shippsy's packaging forwarding. Shoppers no longer have to travel across the border to buy items unavailable in Canada.
This article will give you further insights into how quick and efficient shipping creates an effortless shopping experience. We'll also guide you through how Shippsy makes it all the best for you.
Let's dive in!
Fast Shipping To Canada For A Hassle-Free US Shopping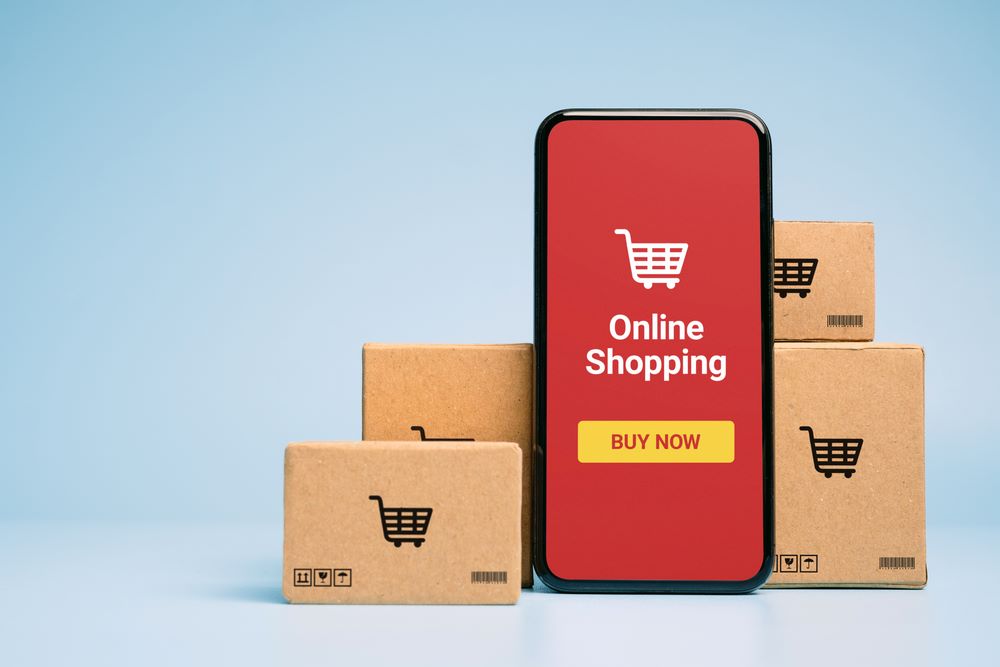 If you have yet to try cross-border shipping, this is your sign to start now. Here are some reasons why you should do it:
Eliminate Complicated Shipping Steps
Who wouldn't want to eliminate those complicated (and expensive) steps that used to give us a headache when shipping a US item to Canada? All for a prolonged transit time that seems like forever, making most of us lose the thrill of receiving our packages.
Online shopping should be a seamless transaction for anyone. However, the common issue online shoppers get when shipping their package is going through multiple and different processes, such as dealing with customs paperwork, having people send over their packages, and paying a hefty cost for your package. That's a total hassle!
Meanwhile, if you look for the right shipping provider with fast shipping options, all the time-consuming shipping processes are streamlined. You can cut the shipping steps and save time as your shipments arrive earlier than usual.
Receive Your US Orders In No Time
Opting for a fast shipping option keeps you from waiting endlessly for your purchase to arrive. It ensures that your packages are prioritized and shipped immediately - it's like hitting the fast-forward button on delivery times!
Let's admit it, longer waiting time kills the excitement when anticipating a package arrival, especially when you paid an expensive amount to receive it in Canada. Choosing a faster shipping option lets us plan activities better and organize schedules. For example, when purchasing an item for a special occasion, we wish for the item to arrive on time or earlier.
Ultimately, fast shipping provides a swift delivery service that we expect when cross-border shopping, whether for a special event, a last-minute gift, or to state our impulsive shopping urges. This allows us to maintain control over our schedules, meet deadlines, and reduce unwanted stress.
Shop, Ship, Receive, Repeat!
Shop 'til you drop as you explore a vast array of products, brands, and exclusive deals at online stores in the US. Wouldn't it be great if you could just shop, ship, receive, and repeat the process easily? That is possible if you choose the most suitable shipping option that guarantees fast delivery of your packages from the USA to Canada.
Once you receive your US package seamlessly, you'll be itching to shop again and enjoy every cross-border shopping experience you get into. So, the cycle begins anew: Shop, Ship, Receive, Repeat!
So, what are you waiting for? Go to your favourite US online retailer, discover new products, and use only Canada's best (and fastest!) cross-border shipping service.
Get Fast Shipping To Canada By Online Shopping At These US Stores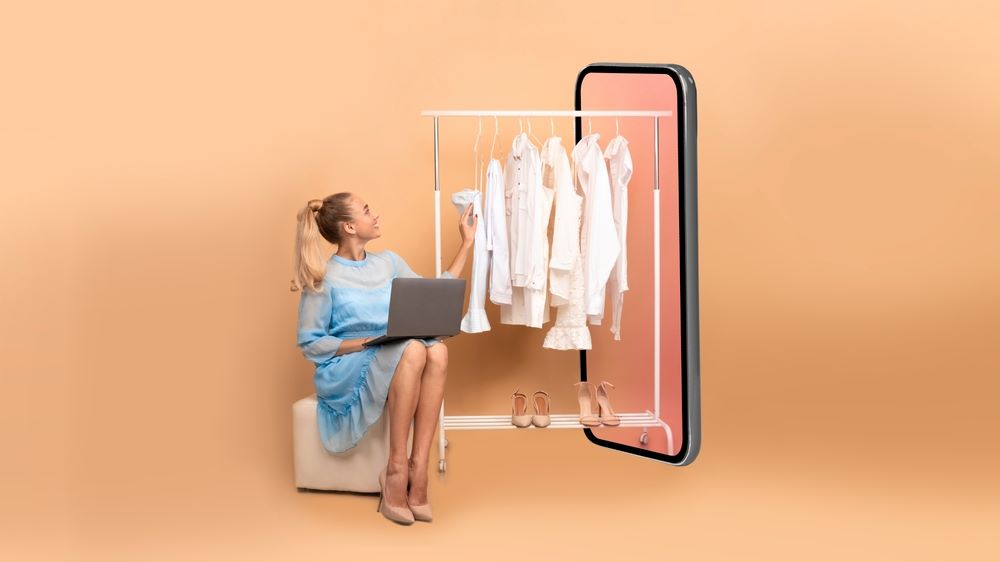 Wondering where to shop next? Try these top US retailers and discover great items that await you.
Bloomingdale's
Bloomingdale's is an iconic American department store that offers a wide array of products, ranging from fashion pieces and high-end brands to home items. Founded in 1861, the store has curated a broad collection of popular brands, designer labels, and exclusive collaboration items which you will definitely enjoy.
Delivery Time To Canada: Within 4- 13 business days, depending on the location
Dillard's
With a rich history going back to 1938, Dillard's is another renowned American department store where you can find high-end apparel, accessories, home goods, and beauty products. Their items cater to every customer's taste and preference, so you will definitely find something for you when you shop here.
Delivery Time To Canada: Within 2 - 5 business days, if the product is already in stock
ASOS
ASOS is your ultimate fashion destination! This famous brand from the United Kingdom has a wide range of styles that caters to different body types, sizes, and fashion preferences. With physical stores in the USA (Los Angeles and New York City) and a user-friendly online platform, you will surely love to shop and get into the latest fashion trends in Canada.
Delivery Time To Canada: Within 4 - 7 business days
Macy's
Macy's is an iconic American department store best known for its elaborate seasonal displays. For over 160 years, the store has served its customers with various products, including clothes, accessories, shoes, cosmetics, and home essentials - all from high-end luxury brands to budget-friendly sections.
Delivery Time To Canada: Within 4- 13 business days, depending on the location
Barneys New York
This American luxury department store was established in 1923 in New York. Barneys New York is known for its elegant selection of designer clothes, accessories, shoes, and beauty items perfect for men and women. Don't miss out on their timeless classics and avant-garde fashion pieces in their online store.
Delivery Time To Canada: Within 3-4 business days via US address
Amazon USA
Looking for a store that offers almost anything and everything you need? Shop at Amazon USA! Amazon USA is the world's largest online marketplace offering an incredible range of products of various selections and competitive prices. With many brands' special deals and exclusive items on Amazon USA, you'll always get access to the newest and top trending products.
Delivery Time To Canada: Within 9 business days
| | |
| --- | --- |
| US Retailer | Shipping Time To Canada* |
| Bloomingdale's | 4-13 business days, depending on the location |
| Dillard's | 2 - 5 business days, if product is already in stock |
| ASOS USA | 4 - 7 business days |
| Macy's | 4 - 13 business days, depending on the location |
| Barneys New York | 3 - 4 business days via US address |
| Amazon US | Within 9 business days |
*Shipping time may change according to the retailer's discretion. You may contact the retailer for more details and updates on their shipping time.
Faster And More Affordable Shipping From The USA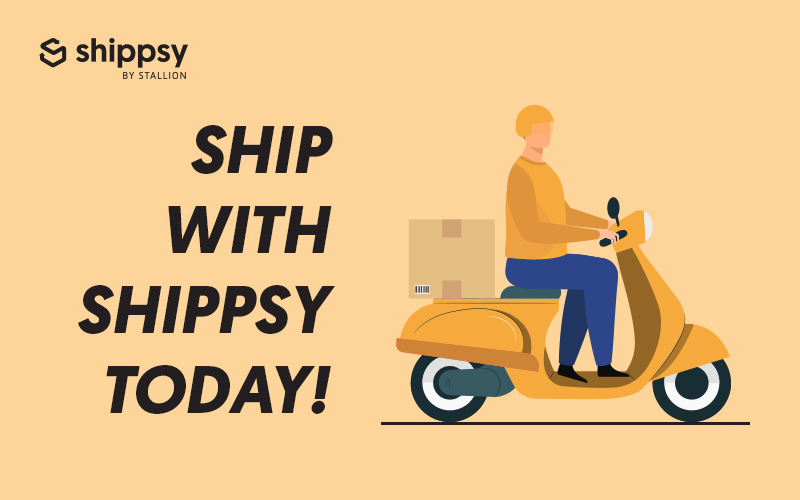 Despite the short distance between Canada and the US, the waiting time is still long and the shipping fees are still expensive. But, there's a cross-border shipping service provider in Canada that allows you to enjoy your US online shopping experience without worrying about the hassle of the shipping process and hefty shipping costs.
Switch To Shippsy
Here's the kicker: you deserve only the best cross-border shipping service. Why would you settle with a shipping provider that will only give you headaches alongside expensive shipping costs, slow transit time, and incompetent services? It's time to step up your US-to-Canada shipping experience with Shippsy!
Cheaper Cost For Fast Shipping To Canada
Refer to this table for an easy walkthrough of Shippsy's most affordable shipping fees.
Shipping Fees
Ontario*
British Columbia
Quebec
Starts at $6.99 per package(for packages up to 10 lbs)
Starts at $7.99 per package (for packages up to 10 lbs)
Starts at $9.99 per package (for packages up to 10 lbs)
Note: Taxes and duties apply. Packages over 10 lbs will incur an additional $0.45/lb for every pound up to 100 lbsComplimentary storage for up to 30 days
*For Ontario customers, you can take advantage of a 25% discount for the handling fee when requesting 3 or more packages on the same day.
Fastest Shipping Time For Your US Packages
Shippsy takes pride in offering unbeatable delivery times to all its customers. From your US retailers site, you can have the US item right into your hands within 2-4 business days* only.
* For Ontario customers. Shipping time is 4-7 business days for British Columbia and Quebec. Please note that transit times may still depend on your location.
Easiest Shipping Steps
Here's all you need to do to ship your package from the US to Canada using Shippsy:
Use your exclusive Shippsy US shipping address and account number when you checkout items from your online shopping cart.
Your packages are processed and will reflect in your Shippsy dashboard within 1-2 business days after we receive them in our US facility.
Once you receive an email notification about this progress, log in to your account to request your packages and provide some additional necessary information.
Double-check all the details and when everything looks good, you may proceed to pay for your shipment.
You will be notified again via email when your package is ready for pickup. When you receive this, go to your assigned Shippsy branch to claim your package (Or, for a small added fee, we can also forward it to Canada Post for a home delivery service).
Important Note: Don't forget to bring your order pickup sheet. You will need it when collecting your item.
Create Your Shippsy Account Now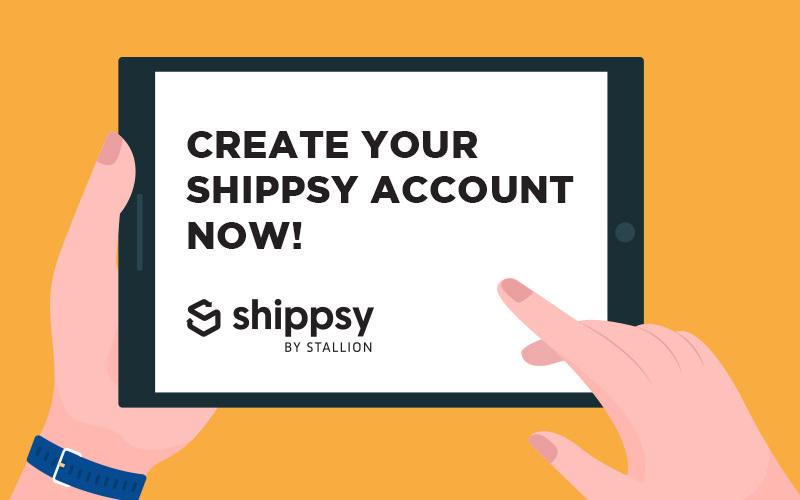 Start your awesome cross-border shipping journey by creating your Shippsy account! Simply go to Shippsy's homepage to get started. Then, enter your accurate contact in the entry fields.
Remember to read the terms and conditions before you complete the registration. Registration is free and there are no monthly fees required to use Shippsy's services.
Call Us
Don't hesitate to call us at 888-744-7779 or email us at [email protected] if you need further assistance or have any questions about our shipping services.
Follow Us
Don't miss out on the most popular brands and items from the US! Follow us @loveshippsy on our social media platforms now.
Also, grab the chance to be included in our next feature by sending us your most recent unboxing video using Shippsy!