Making somebody happy is such a beautiful experience. There is something truly delightful in seeing their faces lit up and emanating a vibrant glow. Moreover, there are many ways we can do to make someone happy - helping them make things lighter, directly telling them how much they mean to us, making them feel seen and heard, and, of course, surprising them with goodies they would surely love.
We are surrounded by people who deserve to be showered with affection and gifts, even on ordinary days. Among these people are our grandparents. Like our parents, our grannies always want what's best for us, and most even treat us like their precious gems. Some of us grew up with them; others only got to see them on weekends or even holidays, while others did not have the chance to see them. Either way, grandparents own a special place in our hearts that no amount of gratitude can equalize.
To our Canadian shoppers, surprise your grandparents by online shopping for US items as appreciation tokens for everything they do for you! This article presents some of the perfect gifts for your grandmas and grandpas you can get from an American online store. Also, get to know why Shippsy is the best in package forwarding and experience one-of-a-kind cross-border shipping (US to Canada) experience using our best Package Forwarding service. Read now!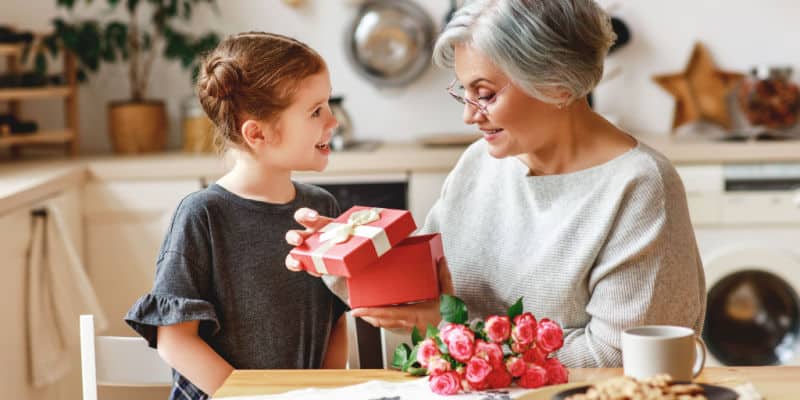 Best Gifts For Grandma
Wool Blanket - Make your nana's nights warm and cozy by gifting her this Eco Wise Fringed Throw Blanket from Pendleton. It is available in nine colors, and you can choose whether to go for a monogram or an embroidered design. The best thing about this item is that it is made of a naturally renewable tool, thus making it super eco-friendly! Global shopaholics' reviews on this product say the blanket is just the right size and is absolutely a beauty!
Mug Warmer - Another item your grandma will surely be delighted with is this Ember Temperature Control Smart Mug 2. This product can hold up to 10 ounces of fluid and keep your grandma's drink warm based on her preferred temperature for up to 1.5 hours or all day when paired with its charging coaster. In addition, the mug is made of scratch-resistant material. Your grandma will surely love using this while lounging around with her favorite tea or coffee.
Cookbook - For grandmas who love to cook, this At The Table: Food and Family around the World cookbook is perfect for her. Make your grandma experience and enjoy cooking sumptuous recipes from over 50 countries using this book. It also includes insights into different international food habits, cooking methods, and food cultures. Create a new memorable experience by gifting this to your grandma and spending a day cooking meals from different cultures together!
Aromatherapy Diffuser - Our lovely grandmas deserve to smell fresh fragrances every day! This Vitruvi Stone Diffuser is an ultrasonic essential oil diffuser for aromatherapy. This product comes in different colors and is made of fully recyclable packaging, perfect for a visually pleasing and calming vibe at home. Plus, it has a very aesthetic design with its classy piece of pottery-look.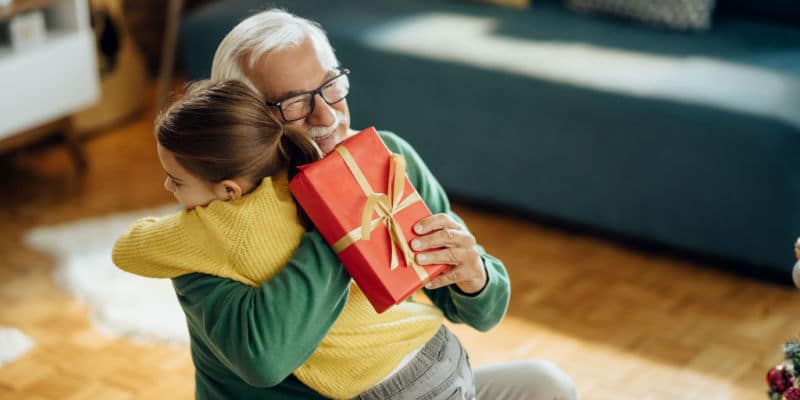 Best Gifts For Grandpa
Tasman Slipper - Surprise Grandpa with this super slick UGG® Tasman Slipper. This treat is made of top-quality suede and a flexible EVA sole that is perfect for indoor and outdoor wear. It is available in nine colors and is super comfortable with its wool textile. Another great thing you'll love about this product is its manufacturing factory supports women empowerment through HERproject.
Smartwatch - Wouldn't your grandfather love to monitor his health and fitness? This Amazfit GTS 2 Mini is a great gift for him. This super light and thin smartwatch comprise monitoring features for different sport modes, heart rate, sleep, and stress level. It can be connected to Android and IOS devices and is available in six colors (Midnight Black, Flamingo Pink, Sage Green, Meteor Black, Flamingo Pink, Breeze Blue), so it matches your Granpops' fashionable outfit!
Robotic Vacuum Cleaner - Your grandpa will sure be excited with this little cleaning assistant! ECOVACS Robotics - DEEBOT OZMO U2 is an all-in-one robot that vacuums and mops floors. It has different cleaning modes, including Hard Floor Mode (back-and-forth floor navigation) and Max+ Mode (which provides extra suction power for tough dirt and stains). It can also run up to 110 minutes of cleaning time. That means your granddad can relax while this item does its cleaning.
Bluetooth Record Player - The last item on our list is for grandfathers who love music! Buy this Crosley Voyager Bluetooth Record Player and let him experience a mixture of modern and classic ways of listening to his favorites! This vintage-inspired record player is equipped with Bluetooth technology, allowing the user to listen to music wirelessly from a handheld device. It also features a full-range stereo speaker for an ultimate audio experience.
Use Shippsy's Package Forwarding Service
There are many package forwarding companies out there, but if you're looking for the cheapest forwarding service, Shippsy has the answer to your parcel forwarding needs!
Spoil your grandparents by buying the best US items just for them, and use Shippsy's cheapest package forwarding service to send them right to your doorsteps!
One of our available shipping methods is our cheapest Package Forwarding Service where we process your parcels to be delivered to your home address for a small fee. Moreover, we are partnered with Canada Post and United Parcel Service (UPS) for the final delivery of your shipment.
All you have to do is chill at home with your lovely grannies while you wait for your US gifts to arrive!
How Does It Work?
Use only the best cross-border forwarding service for a premium shipping experience by creating your Shippsy account! (No membership fee or monthly fee required)
It's simple. Go to our website and click the Get Started button on the top right of the page. Make sure to read our terms and conditions before entering the needed information.
After making a Shippsy account, use your exclusive Shippsy US shipping address to shop for US goods from online stores. Your items will be added to your Shippsy dashboard within 24 hours after we receive the shipment at our US facility. You will receive an email to make a payment for the total payable amount (Shippsy fee, applicable taxes/duties, and package forwarding fee). Pay for your handling fees, any applicable duties and taxes all within your Shippsy account securely.
Once your shipment arrives at our Shippsy warehouse, we will attach the proper label to your parcel and hand them off to the carrier (Canada Post or UPS) to complete the final delivery to your home address.
You may also choose our Parcel Pickup Service to personally get your item from our branch (we provide a free storage use of up to 30 days) or our Pallet Service for a consolidated package of items purchased in high volume or oversize.
(Note that Shippsy does not cater to international forwarding service. All shipping methods are for US to Canada only.)
Contact Us
Visit our page to get updates about our features, guide, and shipping rates. For more information, or inquiry on multiple packages, send feedback/report, or for further assistance, call us at 888-744-7779 or send us a message. Our support team will be happy to help!
Our client support is available Mondays to Fridays from 8 AM to 6 PM ET and Sundays from 12 PM to 3 PM ET.
Choose the right package forwarder! Enjoy online shopping without worrying about going through a strenuous shipping process and paying an expensive shipping cost. Shippsy is the best forward shipping company, always ready to bring you the cheapest parcel forwarding service and shipping fee no other package forwarding company can match!
For international shipping from Canada to the USA and other countries, forward packages with Stallion Express.