Anime, short term for animation in Japan, refers to a specific style of cartoon that is hand-drawn and computer generated. Its popularity has reached worldwide, especially in Canada. As a matter of fact, it is one of the top ten countries with the highest anime audience. Recently, it was found that there are more than 18 million viewers across Canada, and the number keeps growing. 
Several anime conventions and cosplay events in Canada are conducted every year. In fact, a list of conventions has already been set for the year 2023, and Canadian anime lovers and cosplayers will surely love to join!
International shoppers from all over the world purchase lots of anime-inspired items from the US, and Canadians are no exception to that. If you're in the same spot, we got your back!
This article provides a compilation of anime-inspired goods from the US that you shouldn't miss out on. Plus, get details on how to receive your items via Shippsy's cheapest package forwarding service! Read now!
Survey Corps Hoodie
This Survey Corps Unisex Hoodie from Amazon is an item fans of Attack On Titan surely enjoy.
Walk around in this comfortable hoodie with front and back prints of the survey corps logo. It is made of a cotton and polyester blend and is available in five colors (Black, Dark Green, Heather Gray, Navy, and Royal). AOT fans will totally geek out when they see you wear this item, so what are you waiting for? Purchase this now in your preferred size!
Gon Backpack
Are you thinking of cosplaying Gon from Hunter x Hunter? Well, this product is the perfect addition to complete that look! You may buy this Gon Cosplay Backpack from Crunchyroll Store. It is made of high-quality polyester material and has a fully lined interior for sturdy use. Moreover, apart from cosplay, you can also use this as your daily bag as it can also fit a 15' inch laptop. You should not miss out on this product. Get this item now!
Maid Dress
Here's another item you can wear to cosplay conventions or costume parties with friends! Get this Isabella Krone-inspired Cosplay Maid Dress from Amazon and delight the fans of The Promised Neverland. The fun thing about this product is that the apron is detachable. Plus, this polyester-made dress is available in all sizes. Thus, you can wear the black dress in your most preferred fashionable way.
Mascot Set
If you're fond of collecting items or just looking for the perfect gift for an anime lover, try this one. This Demon Slayer - Tanjiro & Friends Mascot Set is available in Crunchyroll Store. This set comes with the five main characters of one of the most popular anime series at this time. Each character is approximately 2" inches tall and is made of PVC. Check out this set now and display the characters wherever you want!
Mousepad
Fans of one of the longest running anime-series, One Piece, will love to purchase this item! This One Piece Straw Hat Pirates Map Wide Mousepad is available in Box Lunch. It is designed with the iconic Jolly Roger logo in the middle. Enjoy sailing the internet using this polyester mouse pad that is approximately 14" W x 10" H. This product can be the perfect accessory to your computer setup or a gift to your anime-fanatic loved one.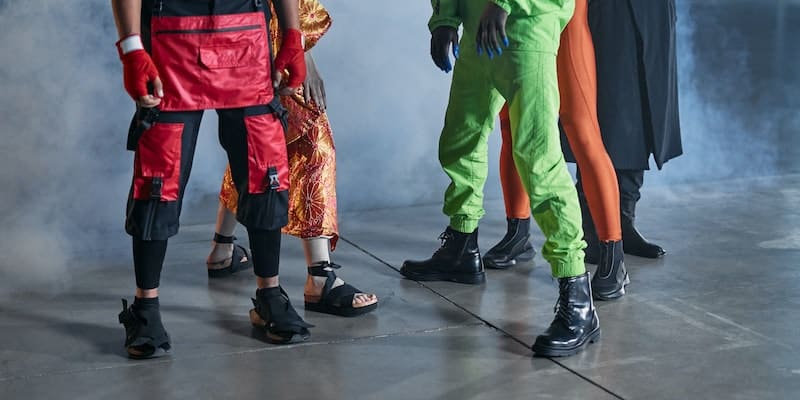 Receive Items Anywhere In Canada
Create your Shippsy account now and enjoy the cheapest shipping rates for US-to-Canada shipping services! Account registration is free and no monthly fee is required when using the services.
Shippsy currently has six branch locations where customers can pick up their packages personally. Moreover, Shippsy always ensures that all its Canadian customers from anywhere in the country can confidently ship their packages from the US for a low price.
 Shippsy makes this possible by providing its customers with the best package forwarding service. You can enjoy online shopping without worry. Your parcels will be delivered to your doorsteps with a service no other parcel forwarding companies can match. 
How It Works
If you live far from any Shippsy branches or are not available to personally claim your packages, choose the Parcel Forwarding Service upon processing the shipping in your Shippsy Dashboard. Don't forget to use your exclusive US shipping address in your online transactions!
Your shipment will arrive in our Canadian facility in 1-2 business days after passing through the border clearance process. Then, we immediately pick out the boxes for delivery and move them to the forwarding service section. (Transit time is 4-7 business days for the region of British Columbia and Quebec.)
We will attach the proper label to your shipment and hand them out to a carrier. Shippsy is partnered with Canada Post in processing the final mile delivery* to your doorsteps for a small additional fee.
*We can only mail out packages that weigh 50 lbs and below. Packages over 50 lbs will have to be picked up at the Shippsy warehouse. Contact customer service for inquiries on package consolidation and multiple packages.
How Much It Costs
Shippsy provides the cheapest shipping cost for cross-border shipments! Shipping fee for a small package weighing 10 lbs and below only costs $6.99* per package. The Shippsy fee covers brokerage and transportation. You also have free storage for up to 30 days (a storage fee will incur after 30 days). Taxes and duties apply. 
Canada Post delivery fee will depend on your package size and weight. Consolidated package is priced individually.
*Shipping charges for British Columbia and Quebec start at $7.99 and are $9.99 respectively. Prices are in Canadian dollars. No hidden fee as the total payable amount will reflect on your Shippsy dashboard.
Contact Us
If you have any questions or concerns regarding our services, rates, and more, feel free to call us at 888-744-7779 or send us a message via our website.
Key Takeaway
Anime has become more than just a hobby for many Canadians; it has become a lifestyle! While you can purchase anime goods in any online store and individual sellers in Canada, you can broaden your options by shopping from US anime online stores.
So, what makes Shippsy different from other package forwarding companies? Shippsy is committed to providing the cheapest way of shipping US items to Canada without compromising the quality of service.Shippsy does not offer international shipping and international package forwarding service. All services are exclusive for cross-border (US-to-Canada) freight only.