We live in an era when we get our fashion inspiration from the influencers we see online. So brands also target social media influencers as much as celebrities to raise brand awareness. However, with so much pressure to stay on top of the latest trends and styles, it can feel like there's not enough time to look for the perfect fit.
Brands often send fashion influencers their clothing collections, so the latter can style the items and promote to their followers. But, it would be challenging to lay your hands on these products if you are not an influencer yet. It will take some effort to get the items, so it would be best to look for alternative options.
Shippsy offers quick & easy shipping clothes from US to Canada services! With just a few clicks, you can start your road to being a fashion influencer in the comforts of your home.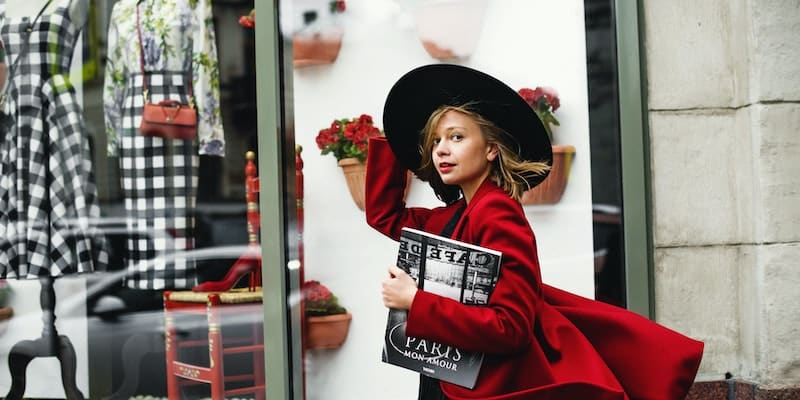 Shop At Bloomingdales
Looking for a blazer that's going to look good with everything? Look no further than the Khloe Ruched-Cuff Blazer. It's a slim fit, so it'll help you look sleek and put together, but it still has a little room for comfort. And it's available in a wide array of colors, so you can ensure it matches just about anything in your wardrobe!
If you're looking for something more versatile, check out our Cashmere Solid Regular Fit Sport Coat. It's made from 100% pure cashmere wool, which means it's warm enough to keep you cozy on even the coldest days (and soft enough never to feel scratchy). Perfect for wearing over sweaters or cable-knit turtlenecks!
Shop At Macy's
Sparkle and shine in this limited-edition Juniors' Glitter-Knit Mini Dress from Macy's. This glittery knit dress features a sleek curve-conscious style, skinny spaghetti straps, and a breezy back. The dress is available in sizes small through large.
If you're looking for something a little more classic, try this Men's Madison Wool-Blend Modern-Fit Overcoat by Michael Kors. This classic overcoat features wool blend material with polyester body & sleeve lining.
Both items are one of the best sellers at Macy's!
Shop At Barneys New York
Our Pillow Tabby 18 Leather Shoulder Bag is needed to make your look stand out. This shoulder bag is made of soft lamb leather, incredibly lightweight. The bag features one main compartment, two large front pockets, and a small back pocket. The shoulder strap is adjustable and removable, so you can use the bag as a crossbody or messenger bag if desired.
For those who prefer the look of army green, we also have our Army Messenger Bag for you! Made from 100% canvas and featuring two front flap pockets and one back pocket, this bag is perfect for carrying everything you need in style.
Shop At Saks Fifth Avenue
We're always looking for new ways to help you look your best, and that's why we've added these two pairs of shoes to our collection: the Marmont GG Ankle-Strap Sandals and Jordaan Leather Loafers.
The Marmont GG Ankles-Strap Sandals are a true classic-the heel is three inches high, so they're perfect for adding height without sacrificing comfort or style.
The Jordaan Leather Loafers are another great option if you want something stylish but low-key. These loafers are made from leather horse-bit loafer and have a one-inch heel height that's perfect for everyday wear. In addition, they come in three different colors: cuir, black, brownie, and brown.
Shop At Neiman Marcus
The 14K Gold Large Huggie Earrings are a beautiful addition to your Fashion Influencers Event outfit. The earrings feature a huggie style with a curved hook for easy fastening. They are made of solid 14-karat yellow gold hardware and are approximately 0.63" in diameter.
The Men's 18k Gold Box Chain Necklace is perfect for the man who loves to wear jewelry. This 2.7 mm wide or 22 "L chain features an 18-karat yellow gold box chain with a lobster clasp closure, making it easy to put on or take off as needed.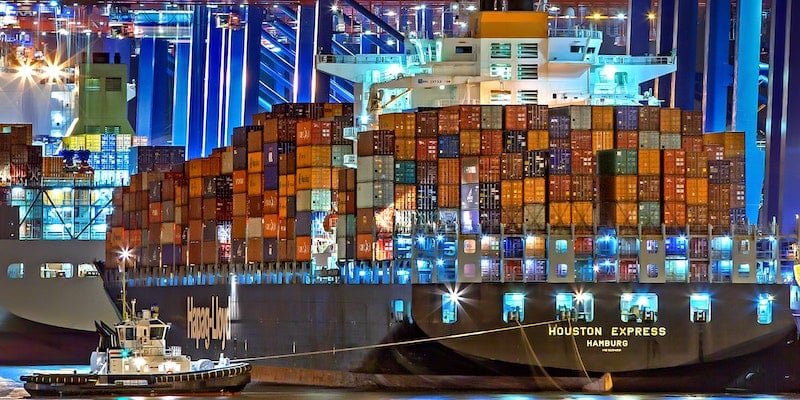 Best US To Canada Shipping Service
When buying items as a fashion influencer, it's important to have reliable shipping options. Unfortunately, shipping from the US to Canada is not always easy; if you don't know what you're doing, it can get complicated quickly. That is why we recommend using the best Package Forwarding Service from Shippsy.
Shippsy's Package Forwarding Service is the easiest way to deliver your parcel to your doorstep. With our shipment forwarding service, we'll automate parcel processing and deliver your goods to you for a small fee.
We'll attach the proper label and hand your shipment off to the carrier when it arrives at our warehouse in Canada. Then, Canada Post will deliver your goods to your home address for final delivery. Of course, you can expect additional shipping charges for this, but since you will deliver it with Shippsy, your shipping cost is cheap.
Shippsy takes care of your shipping needs, so you don't have to worry.
We can only mail small packages weighing less than 50 pounds. All packages that weigh more than 50 pounds must be picked up from our Canadian warehouses. Our pickup locations are in Markham, London, Kitchener, and North York. On the other hand, the process for all mail-out requests will be sent to our Mississauga facility.
Shipping From USA To Canada? Trust Shippsy
Shipping from the United States to Canada can be a headache—but it doesn't have to be. The Canada Border Services Agency (CBSA) requires that all shipments entering Canada be declared, and they have strict guidelines for what are prohibited items. You may need to pay customs fees or other applicable duty and taxes when your shipment arrives.With Shippsy, you can ship and rest easy knowing that your package will be delivered on time and in perfect condition. We can help make sure you get your shipments delivered on time with our cross-border courier service.