The holiday season caused a drastic increase in shoppers and sales worldwide. Aside from the malls and physical stores, online shopping is also experiencing a surge of online shoppers. Despite the recent number of lockdowns, the spirit of gift-giving did not waver at all. In fact, shoppers found it more convenient to purchase gifts online.
However, shipping goods from the retailer to the customer does not always come perfectly. Issues still arise from external factors in freight transport. Although it happens rarely, chances are still high. Cross-border shipping from the US to Canada is no exception to this. 
In this article, Shippsy answers the question, "Why are shipments from US to Canada delayed?" Plus, get to know more about what Shippsy does to offer you the best cross-border shipping experience. Read now!
Peak Season
There are multiple occasions when people buy treats for their loved ones. There's Valentine's Day, Mother's Day, Father's Day, Halloween, Christmas, and more!
With higher shipment volumes, freight transport may have to be done in batches. As much as logistics companies want to ship your packages at once, doing so in batches can be safer for your items. In addition, batch shipping allows a shipping company to organize your parcels and avoid incurring damages during transit.
Meanwhile, Shippsy's trucks cross the border three times a week (or even more!) to ensure that your shipment from US to Canada arrives on time regardless of the season.
Extreme Weather Conditions
Weather can be so harsh sometimes, especially when the year is about to end! Moreover, natural disasters such as hurricanes and heavy snowfall can affect the shipping process and cause a delay to it. For example, heavy snowfall may happen during the winter season. As a result, cargo trucks and delivery carriers may find it risky to send out the packages.
We may foresee extreme weather conditions, but we cannot control them. It greatly affects transit processes and may force you to opt to stay at home and have your packages delivered to your address. However, for carriers like UPS or Canada Post, package delays can still occur as harsh weather can affect the process of final delivery.
Route Traffic
Road issues can happen at any time. Accidents can happen as a result of human error or mechanical problems. When cargo trucks experience issues while in transit, the delivery of packages is affected, whether they are directly involved or not. Although this rarely happens, chances are still high, especially since operations are now slowly returning to normal after lifting the COVID-19 restrictions and lockdowns.
Customs Delay
Going through customs clearance is a standard operating procedure for shipping to and from another country. You may wonder, "Why are my packages stuck in customs?" The problem mostly centers on paperwork issues and the checking of packages. Incorrect information on customs papers may cause delays. Moreover, your packages can also be stuck in the clearance if there are questionable items found in it.
The Canada Border Services Agency (CBSA) enforces strict regulations to keep Canada and its residents safe. Thus, be knowledgeable about the items that are not allowed to be crossed at the border.
Check out this list prepared by Shippsy for your guidance. Contact customer service if you are unsure of an item you're thinking of shipping over to Canada.
Inaccurate Shipping Information
Another reason why customers' packages are delayed is because of inaccurate shipping information. A single error in the address can lead to a lost package or having it returned to the facility. To avoid this, customers should ensure that they provide the correct shipping information upon purchase.
When using Shippsy, always double-check that the US shipping address which appears on your Shippsy dashboard is the same as the one you input in your US order. Or better yet, directly copy and paste the address to avoid incurring errors.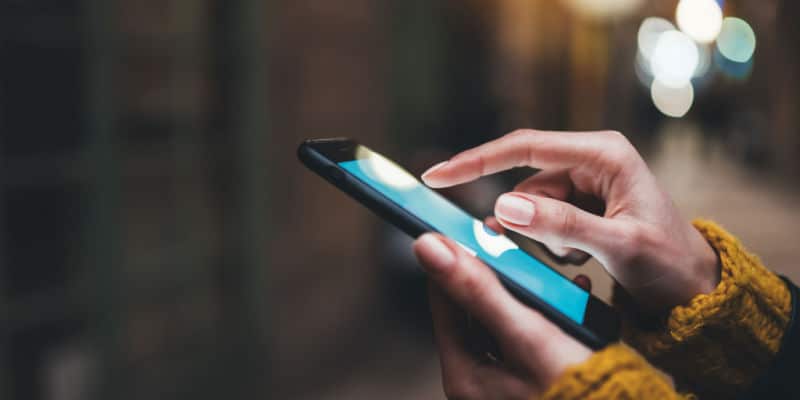 What To Do
Experiencing delays in shipping can be stressful. However, it is something that can be completely out of your control. To ease the situation, here are some tips Shippsy would like to give you:
Shop Early! - Shopping early is the best way to avoid getting delays. Consequently, with the upcoming Christmas season, shoppers might struggle to get the best items and deals and receive their packages on time.
Check Your Order Status - Tracking numbers are provided as soon as parcels are shipped out for the customer to use whenever they want to check their order's progress. Thus, checking your order status now and then is important. Most of the time, looking up an order gives you an idea of what is causing your parcel's delay.
Check Your Email - When you're starting to wonder why your parcels are taking too long to arrive, check your inbox before escalating the situation. Usually, emails are immediately sent to customers to give them a heads up in case there is an anticipated delay to the shipments of packages.
Contact Shipper - If tracking your order status and checking your email still does not give you the answer, talking to client support will help. Don't hesitate to talk to customer service representatives about any concerns that you have concerning your order. Customer service staff are trained to answer your inquiries and provide you with options and a clearer explanation of how things work in the business.
Use Shippsy
Shippsy always ensures that your packages arrive on time and in good condition. Every paying customer deserves the best shipping experience for their online purchases. That is what Shippsy is committed to providing. With top-notch services, affordable rates, and awesome client support, we've got it all for you!
Moreover, Shippsy ensures that customers are taken care of when experiencing delays. Aside from our quick email blasts to customers, we also post announcements immediately, so customers are fully informed of the situation. Also, our friendly customer service representatives are always ready to help you with your shipping needs and inquiries. So don't hesitate to contact us!
Start your online shopping now at the biggest US retailers! Moreover, save your time, money, and gas by shipping your items via Shippsy.
Create your Shippsy account now by visiting our website. Registration is free! As part of the registration process, you must provide accurate contact information and sign a Power of Attorney (POA) document. Our customs broker needs the POA to clear the packages into Canada on your behalf.
Key Takeaway
It is inevitable that shipping companies experience challenges when it comes to delivering their customers' goods. Delays can happen at any time. For this reason, it would be a great help if customers are well-informed about the situation. Transparency and good communication is the key, and Shippsy does it best!
Note that Shippsy does not offer international shipping services. All offers and services are for cross-border (USA-to-Canada) shipments only.