Are you considering importing goods from the USA to Canada for business or personal use? This process can seem daunting, but it can be smooth and efficient with the correct information and preparation.
In this article, the best shipping company (Canada) will cover some of the most frequently asked questions about importing goods from the USA. Whether you're a small business owner or an individual looking to bring in goods from the USA, this post will provide you with the information you need to get started.
"What is the process for importing goods to Canada?"
For Canadian businesses, the process for importing goods to Canada starts with obtaining a Business Number (BN) from the Canada Revenue Agency. It is followed by obtaining the necessary permits and licenses, such as those required to import certain goods. Once these steps are completed, the importer must clear their goods through Canadian Customs by providing all necessary documentation and paying any applicable duties and taxes.
"Are there any restrictions on what can be imported to Canada?"
Yes. There are certain restrictions on what can be imported to Canada. These include prohibited items, such as weapons and illegal drugs, food products, plants, and animals. Consider consulting the Canada Border Services Agency (CBSA) to identify what restrictions apply to the goods you wish to import.
Or you can also visit Shippsy's page for the Prohibited Items and use it as your guide to check whether the item you wish to import is allowed.
"What are the tariffs and taxes on imported goods?"
Shippsy keeps it simple by providing an estimated total cost when using our website! Tariffs, also known as customs duties, are fees applied to imported goods. The rate of these tariffs varies depending on the imported goods. In addition, imported goods are also subject to taxes such as the Goods and Services Tax (GST) and the Harmonized Sales Tax (HST).
Here's how your tax and duties are calculated.
There is no CBSA tax and duty if you are importing a package worth less than $40*.
You must pay 13% tax for Personal Import and 5% tax for Business Imports with no applicable duty if you are importing goods worth more than $40 but less than $150.
You must pay 13% tax for Personal Import and 5% tax for Business Import with applicable duty (0%-25% based on the product category) if you are importing goods worth more than $150.
Note that there is no Duty on products made in North America. Thus, make sure to indicate this upon item declaration and provide proof that your item was manufactured in North America.
*Digits are shown in Canadian currency.
"How long does the process of importing goods to Canada take?"
The time it takes to import goods to Canada can vary depending on the type of goods, the documentation required, and the volume. Typically, clearing goods through Canadian Customs can take 2- 4 business days (or more depending on the region).
"Should I Still Declare An Item I'm Getting As A Gift?"
Yes. Anything that is shipped from the US to Canada must be declared correctly. The package can be declared as a gift but the item value must still be declared for border clearance purposes. Get in touch with Shippsy's customer support if you need assistance in getting your item's market value.
However, Shippsy mainly caters to Canadian customers who shop online at US stores. You must provide an invoice or receipt upon declaration of your item value.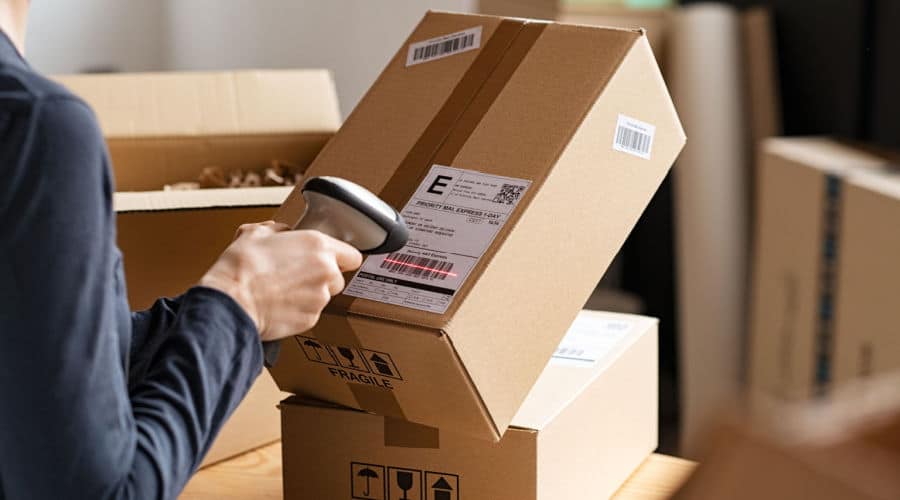 Ship To Canada With Shippsy
Looking for the best company that ships from USA to Canada? Always go for Shippsy. We make the cross border shipping process easy where all you need to do is pay for your due and wait as our Shippsy takes care of the paperwork and heavy lifting on your behalf!
Here are the things you need to comply with in order for Shippy to process your shipment:
Remember to use the US shipping address you can find in your Shippsy dashboard for your online purchases.
You will receive an email when your package arrives at our US facility. At this point, you can log in to your account to provide a few more shipment information and make a request for the packages. Make sure to provide the necessary information accurately.
After declaring your item value, you will see the breakdown of your total dues, which includes your shipping cost and the applicable customs fees.
If everything looks great, choose the shipping option and click the Request button. You will be notified of the shipment's progress so keep an eye on your inbox! After checking all the provided details, we will include your package in the container load. However, Shippsy will contact you via email if problems arise with your parcel.
Your packages will go through customs clearance and will arrive in our Canadian facility in 2-4 business days*.
You will receive email once your shipment is ready for pickup. Or, we can also deliver it to your doorstep for a minimal fee. Shippsy will forward your parcel to a courier (Canada Post) for its door-to-door delivery.
*Transport times are 4-7 business days for British Columbia and Quebec.
Contact Client Support
Shippsy's customer service representatives are available to cater your shipping needs and concerns Mondays to Fridays from 8 AM to 6 PM ET and Saturdays from 12 PM to 3 PM ET. Dial 888-744-7779 or send your message to our website!
Follow us @loveshippsy on TikTok and Instagram! Send us your unboxing videos with Shippsy and get the chance to be featured on our social media accounts!
Key Takeaway
Other shipping service carriers may claim to be the best shipping company in Canada. However, Shippsy aspires to be more than just the best in the shipping industry; we also ensure that we precisely provide customer needs without compromising their budget. So, if you're new, be among our customers who have shared their best experiences using our reliable shipping service with the lowest shipping rates.
So, create your Shippsy account and start your excellent cross border shipping (US-to-Canada) journey with us!