Customer reviews and feedback are crucial parts of any business. For example, in the online exchange of goods and services, reviews often serve as a basis for other consumers to decide whether or not the product is worth its price. In addition, through reviews and feedback, business owners can understand their customers' needs and preferences more.
Consequently, these testimonials also help with the company's marketing. Real experiences and opinions often reveal the truth about how a certain brand provides its customers with the services or products they sell.
This article gives you a glimpse into customers' reviews after getting the one-of-a-kind cross border shipping experience Shippsy provides. Read further to know more about what Shippsy's customers have to say.
Shippsy Wants To Hear From You
Like any other business, Shippsy's door is always open for customer feedback on our services. While it is inevitable to receive feedback from customers who are not quite satisfied with the services they receive, our inbox is still flooded with positive reviews from those who received overall satisfaction from their experience. Here are some of the reviews we gathered from our beloved customers.
"They make it very easy to purchase and pay customs for items that you can't find in stores in Canada…."
While Shippsy's main product is providing shipping services to Canadian customers, our top priority is to give customers access to any US retailer. The more access to retailers the customers have, the wider the variety of products they can choose from. Moreover, you do not have to worry about paying an expensive amount to ship your US item to Canada. With Shippsy, you can enjoy online shopping from different US stores and pay for only a low cost handling fee versus international shipping direct from your US store, if at all available.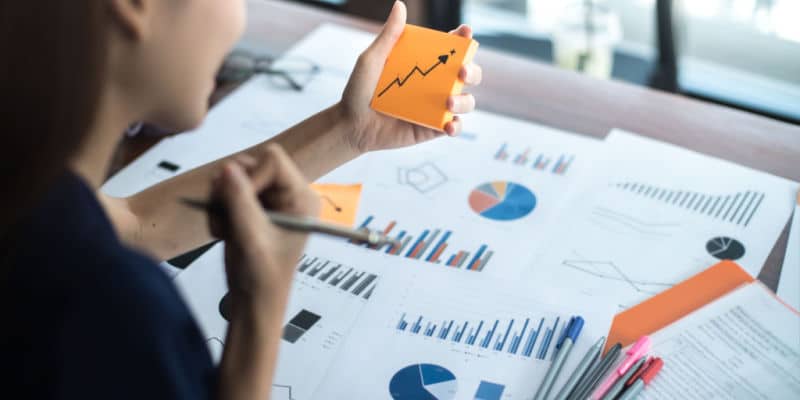 "They provide cross-border services in the simplest and most seamless manner…."
Shippsy's cross border shipping service is smooth and easy for every customer. All you need to do is create an account and use your unique US shipping address in your online purchases. Shippsy's portal is also very user-friendly, giving you hassle-free monitoring of your shipment status and paying for the shipping fee and applicable taxes and duty. Payment is securely done on our website via Visa and Mastercard. Once payment is done, wait for an email confirmation if your parcel is ready to be claimed.
"Not only is the service convenient, but the packages are forwarded to Canada within a few days of arriving at their US offices…."
Shippsy wastes no time in processing your shipping needs! Shipping from the USA to Canada is completed in only 3-4 business days, starting when the item arrives at our Shippsy US facility. If you're wondering, "How is that possible?" here's how it works:
Your shipment is processed and will be added to your account within 1-2 business days after we receive them in our US facility. Note that shipments are subject to physical inspection as per customs regulations. Shippsy strictly complies with Canada Border Services Agency's (CSBA) regulations. Check out the list of prohibited items here. You may also call the customer service for additional information regarding prohibited items.
Shipments will arrive in Canada in 1-2 business days* after passing through customs clearance. Then, Shippsy will send you an email once your package is ready to be claimed at our branch location.
*Transit time is 4-7 business days for the region of British Columbia.
"Everyone I've interacted with has been so friendly, helpful, and responsive…."
Shippsy ensures that customer concerns are addressed immediately in the most efficient and professional yet empathetic way possible. Unlike other cross border shipping companies, you will be talking to an actual person who knows and fully understands your emotions and preferences. Our friendly client support team is always ready to handle your shipping needs and other US-to-Canada shipping inquiries with the best shipping solution at hand. You may contact them from Mondays to Fridays from 8 AM to 6 PM ET and Sundays from 12 PM to 3 PM ET.
"I've been using Shippsy for the last 3 years, and they have saved me a lot of time and money."
You don't have to spend money on gas to buy stuff from a physical store or even from the US! By shopping online, customers can save time, energy, and money by scrolling and checking out items in the comforts of their homes. Instead of going to the malls, get more convenience by opting to shop at the biggest stores in the US and ship them over to Canada using Shippsy's cheapest rates!
"HIGHLY RECOMMEND! This is my first time using Shippsy, and I was so impressed…."
Shippsy's services are available for all Canadian customers residing anywhere in Canada. If this is the first time you've heard about Shippsy, then it's the perfect time to create an account with us! Simply go to our website and click on the Get Started button. Provide your contact information accurately, and don't forget to read the terms and conditions. Upon registration, you will also have to sign a Power of Attorney (POA) document, which our customs broker will use to clear goods into Canada on your behalf.
So, what are you waiting for? Be among the Shippsy customers enjoying shopping online and shipping US goodies to Canada using our one-of-a-kind shipping services! Safe parcel transportation, cheap shipping rates, and overall great service are guaranteed!
Key Takeaway
For business owners, reviews are important in leading their business towards improvement and good branding. Reviews make business owners hear their customers and understand how consumers perceive their products and services. Additionally, for customers, giving feedback is a great way of voicing their responses about how they feel about the service they received.
To our customers, your positive reviews put smiles on our faces and push us to continue serving you at our best! Every single response from you goes the extra mile in making us do more than what you deserve. 
Note that Shippsy only handles cross border shipment services (USA to Canada). Check out Stallion Express for international shipping services. For more information, contact our customer service at 888-744-7779 or send us a message.
Need Some Shopping Inspiration?
Thinking about which U.S. brands to buy from first? Here are a few trending products that you would definitely enjoy: