Are you ready to gear up for one of the biggest events of the year in North America? The Super Bowl 2023 is just around the corner, and it's time to start thinking about what you'll wear to show off your team spirit. The NFL Shop is the perfect place to find all the gear you need to look and feel your best on game day.
Check out these products from the NFL Shop and purchase your team's apparel! Enjoy shopping from the United States and use Shippsy's cheapest shipping to Canada!
When Is Super Bowl 2023 Happening?
The Super Bowl 2023, the 57th edition of the annual Super Bowl American football championship game, will take place on February 12, 2023. The game will be held at the State Farm Stadium in Glendale, Arizona. Many fans across the world got more excited as, in September of last year, Rihanna announced that she would perform in the game's half-time show alongside other musicians and performers.
Ready for this exciting event? Style up as you witness the biggest football teams compete for the championship with these items below:
New England Patriot Navy Game Jersey
The New England Patriot Navy Custom Game Jersey from The NFL Shop is the perfect way to show your team spirit on Super Bowl 2023. This jersey is made from high-quality material and can be customized with your name and number. The classic navy color and bold graphics make it the perfect addition to your Super Bowl look. Whether sitting in the stands or watching the game from home, you'll look and feel like a true fan in this custom game jersey. Order now and cheer on the New England Patriots in style on Super Bowl 2023.
Pittsburgh Steelers Fanatics Pullover Hoodie
Wear this Pittsburgh Steelers Fanatics Lock It Down Pullover Hoodie to stay warm as you support your team during Super Bowl 2023! The black and gold colorway, with bold Pittsburgh Steelers graphics, makes it clear which team you're rooting for. The hoodie also features a front pouch to keep your hands warm and hold your essentials. Cheer loud and proud while wearing this hoodie and show your Steelers pride all day long!
San Francisco 49ers Red Mini Backpack
The San Francisco 49ers FOCO Red Repeat Brooklyn Mini Backpack is an excellent addition to your overall Super Bowl look. The backpack features a bold red color with the 49ers logo prominently displayed, showing everyone how proud you are to be a fan! It also comes in a mini size, so it's easy to bring. So, gear up for the big game and get your hands on this stylish and functional backpack from The NFL Shop today!
Dallas Cowboys New Era Knit Trapper Hat
The Dallas Cowboys New Era Navy Knit Trapper Hat is a unique accessory every Cowboys fan should not miss. The hat features the iconic Cowboys star logo on the front and the New Era logo on the side. The trapper style of the hat is perfect for keeping your head warm during the colder months, making it the ideal accessory for the Super Bowl 2023. With its comfortable fit and durable material, this hat will surely be a crowd favorite!
Green Bay Packers Nike Zoom Running Shoe
The Green Bay Packers Nike Green Zoom Pegasus 39 Running Shoe is a must-have for any fan of the team heading into Super Bowl 2023. Experience extra comfort with this Zoom Pegasus 39 lightweight and breathable shoe made with high-performance durability, perfect for all types of activities. Don't wait; get your pair today and be ready to cheer on the Packers during the big game!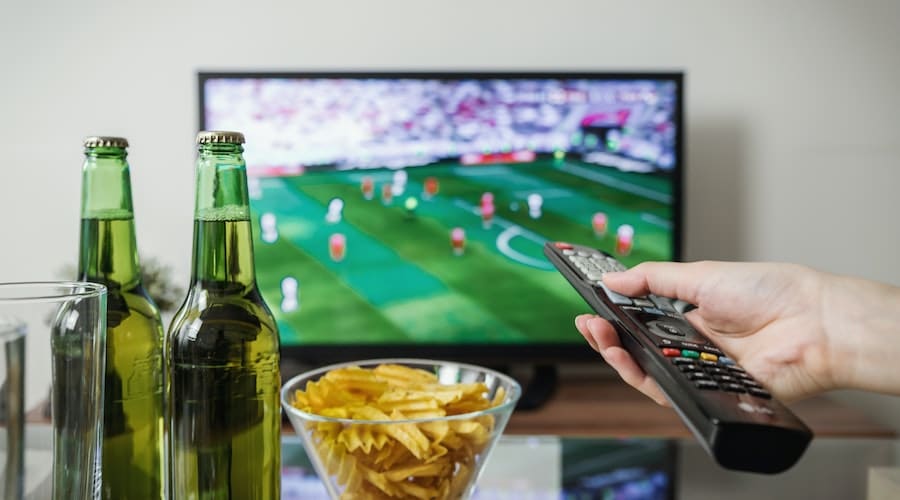 Cheapest Parcel Shipping To Canada
Are you looking for a shipping carrier service with the cheapest shipping US to Canada? Shippsy is the answer! Shippsy is your go-to source for premium shipping services at the lowest shipping rates.
Shippsy is always prepared to give you the cheapest way to experience the finest Canadian shipping options compared to other shipping providers or even the local postal service. You can send a standard package (up to ten pounds) starting at $6.99*! Additionally, if you order more than three shipments on the same day, you will receive a 25% handling fee discount. (Take note: the discount does not apply to British Columbia and Quebec.)
Shippsy's shipping rates include brokerage and transportation. Moreover, the first thirty days of your package's storage at the facility are free of charge. Meanwhile, a $1 storage fee will incur after the first 30 days. Shippsy serves the right to properly dispose of packages that are left unclaimed within 60 days. Don't forget to read the terms and conditions for more details.
*Prices displayed are in Canadian dollars. British Columbia shipping cost starts at $7.99, while Quebec shipping cost starts at $9.99. Customs taxes and duties apply.
Your Best Shipping Option
Shippsy's services allow you to experience the cheapest shipping to Canada. Use this guide to decide on your shipping method:
The Parcel Pickup Service will allow you to pick up your shipment at your designated Shippsy branch. The claiming process will be completed in just a few minutes by presenting your order pickup sheet and your valid identification card to the Shippsy staff who will assist you.
If you're far from any Shippsy branch, our Package Forwarding Service is the best shipping option. Shippsy will forward your parcel to its partner courier (Canada Post), handling the last-mile delivery* of your package for a small additional fee. You can use Shippsy's shipping calculator to get an estimate of your delivery fee. Meanwhile, use Shippsy's Pallet Service if you're shipping a large package or bulk orders.
*Delivery time usually takes 2-4 business days depending on your region.
Call Us
For further questions or concerns, connect with us at 888-744-7779 or send us a message on our website. Our customer service is available from Monday to Friday from 8 AM ET to 6 PM ET and on Sundays from 12 PM to 3 PM ET.
Key Takeaway
Style up on the upcoming Super Bowl 2023 by purchasing the hottest items at The NFL Shop. Look good while you cheer for your favorite team! As you make your online purchase from the United States, choose the cheapest way to ship to Canada: Shippsy!
*Shippsy's services are not available for class package international service and priority mail express international shipping.