Pets are animals that are tamed and kept by people for companionship. While some have now ventured towards keeping exotic animals as pets, most individuals still stick to keeping the usual furry ones as their preference: cats and dogs. A survey shows that 73% of Canadian households now have a pet. This number continues to rise, considering that there are currently no limits on how many pets one can own in Canada.
However, good pet parents should ensure they care for their pets and treat them more than mere companions. With the trust, loyalty, and happiness these animals give us, it is just right that we give them the best pet items they deserve!
Read this article to get ideas for items your pet will enjoy and which online retailer from the US you can get them from. Plus, shop and ship items from any online store in the US to Canada with Shippsy, the best cross-border shipping service provider!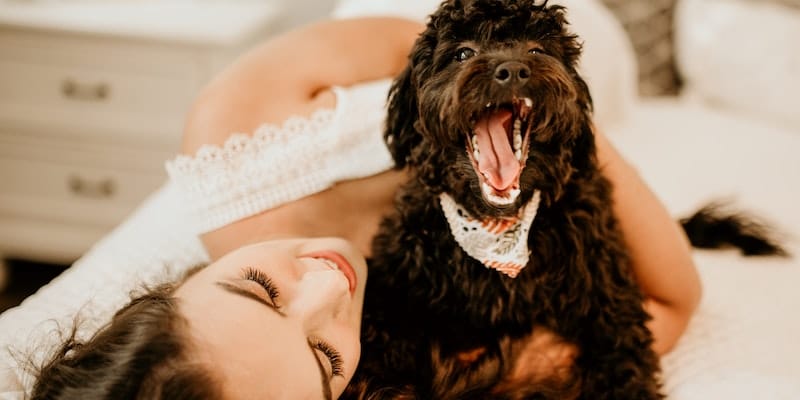 For the Loyal Dog
This playful animal can be so hyperactive, and its energy does not fail to put a smile on our faces. With their loyalty and care for their owners, dogs always prove that they are man's best friend! Check out these items that your dogs will love.
Pet Bathing Tool
This product from Aquapaw is a great combination of a sprayer and scrubber used in bathing dogs. It is wearable and can easily be turned on and off by simply clenching. Thus, owners can control the water flow during their pet's bathing process. The item comes in a one-size-fits-all design and can be worn on either left or right hand.
Recycled Parka - Camouflage
Keep your pet dog warm and cozy with this Pet Supplies Store's Recycled Parka. It comes in different sizes and is made of 100% high-quality fabric from recycled plastic bottles. In addition, it is made with patented Elasto-Fit Technology and a water-repellant recycled polyester shell. Buy this product to ensure your dog is warm and comfortable in this cold season.
Behavioral Aid Dog Toy
Does your dog have anxiety? Is it causing troublesome behavior? Worry not! Chewy's Smart Pet Love Snuggle Puppy Behavioral Aid Dog Toy is here to help you. This comforting companion toy mimics a warm, furry friend, a real-feel heartbeat simulator, and a heating pack. Purchase this and give your dog a comforting companion toy!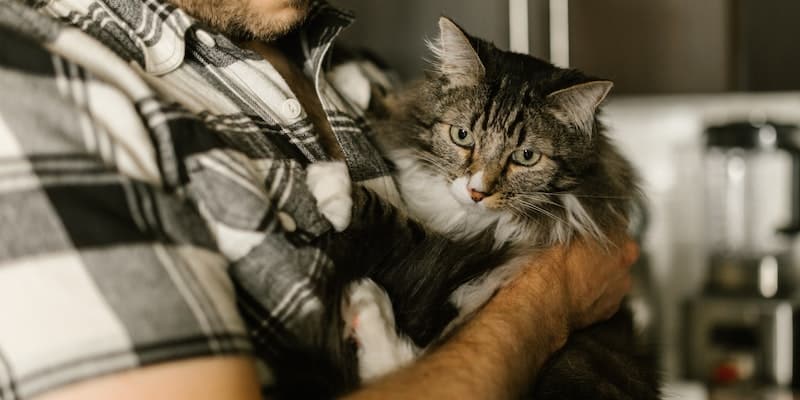 For the Sassy Cat
Cats are mysterious yet beautiful furry friends that like to lounge around. However, cats can be very active with their speed and flexibility whenever they're in the mood to play. Here are some great items for your sassy kitty!
Window Bed
Here's a product your cat will love. This K&H Pet Products EZ Mount Window Bed from Amazon is a great cat window hammock that can easily mount to the window glass. It gives your cat comfort while viewing the outdoors. It also includes a pad that serves as an insulator to keep your cat warm and cozy.
Anxiety Jacket
This ThunderShirt Anxiety Jacket for Cats is the best item to give your kitty gentle and constant pressure to calm its fear or over-excitement. Your cat can wear this when you decide to bring them to loud places, traveling, or vet visits. Get this item from Walmart to ensure your cat stays calm whenever and wherever.
Laser Light Toy
Like dogs, cats also love to play! As a matter of fact, it is very easy to get their attention and have them focused on one thing. With this PetSafe Laser Tail Automatic Laser Light Cat Toy from Petco, you can keep your cat physically active by chasing the creative patterns that beam through this product's "tail." So get this item now and let your cat have some fun!
Head's up, shoppers! Be careful in shipping your items to Canada. Shippsy complies with CSBA's regulations. Check out our list of prohibited items for more details.
Send Them Over To Canada With Shippsy
Purchase pet products and more from the United States by sending your shipment to Canada using only Shippsy. This portion will tell you how to ship to Canada and where to get your packages.
How It Works
Shipping package to Canada is fast and easy! Don't forget to use your Shippsy US shipping address when shopping at US retailers online. Your parcel will arrive in our US facility and their information will be added to your Shippsy dashboard within 24 hours. You will receive an email to make a payment for the Shippsy fee and the applicable tax and duty.
In 2-3* business days, your shipment will arrive in our Canada warehouse after passing through customs for border clearance. You will receive another email once your package is ready to be claimed.
*Transit times based on region is 4-7 business days.
Branch Locations
Shippsy currently has four Pickup Locations in Canada:
Mississauga Branch - Monday to Friday: 11 AM to 7 AM ET
Saturday: CLOSED
Sunday: 12 PM to 3 PM ET
Markham Branch - Monday to Friday: 11 AM to 7 PM ET
Saturday: CLOSED
Sunday: 12 PM to 3 PM ET
London Branch - Monday to Friday: 9 AM to 5 PM ET
Saturday: CLOSED
Sunday: CLOSED
Richmond Branch - Monday to Friday: 11 AM to 7 PM PDT
Saturday: CLOSED
Sunday: 12 PM to 3 PM PDT
Far from any of the Shippsy branch locations? No worries! We are partnered with Canada Post and UPS who will handle the final process of delivery to your doorsteps for a small fee via Package Forwarding Service. Delivery time depends on the carrier.
Key Takeaway
Our pets - whatever they are- should be considered family. The loyalty, joy, and comfort that they give us are priceless! Thus, it is just right that we treat them like how we treat the people who are dear to us. 
To get the best cross-border shopping experience without paying too much for the shipping cost, always use Shippsy. For more details about our services and shipping rates, visit our website or  contact our customer service at 888-744-7779 or send us a message via our website.
Need more shopping ideas?
Here are some of our top recommended products: