Canadians love online shopping from US online stores. However, as we all know, not all US businesses are willing to accommodate customers living in Canada because of how expensive the shipping cost is. Apart from the shipping cost, the shipping process can also be lengthy and tedious. This is where you need a reliable, but cheap, package forwarding service.
So, consider Shippsy the next time you buy from any US brand. You might save a few more bucks and still get the items you want.
Here are the facts you need to know about this superb shipping provider!
What is a Package Forwarding Service?
A package forwarding service acts as an intermediary between U.S. retailers and international shoppers. It provides customers with a U.S. mailing address that they can use when placing orders from U.S. online stores. When the packages arrive at the forwarding company's facility, they are then forwarded to the customer's address in Canada.
Choosing a Cost-Effective Package Forwarding Service
When selecting a package forwarding service, consider the following factors:
Reputation and Reliability: Research and choose a reputable service with positive customer reviews and a history of reliable package handling.

Pricing and Fees: Compare the pricing structure, including membership fees, package consolidation fees, and international shipping rates. Ensure there are no hidden costs.

Shipping Options and Carriers: Check the available shipping options and carriers to ensure they meet your requirements for speed, reliability, and tracking.

Additional Services: Some package forwarders offer additional services like package storage, package inspection, or personal shopper assistance. Evaluate whether these services align with your needs.

Customer Support: A responsive and helpful customer support team is crucial in case of any issues or questions that may arise during the shipping process.
What is The Cheapest Package Forwarding Service?
Shippsy is currently the cheapest parcel forwarding service in the country, helping customers who cannot claim their packages personally from the U.S.
Established on March 13, 2020, Shippsy has helped thousands of Canadian online shoppers to expand their online shopping options. They make shipping any package from the United States to Canada easier. With just a few steps, you can reduce shipping charges and save significant amounts when shopping from the U.S.!
How Does Shippsy Work?
Shippsy is only exclusive to its account users. Thus, you first need to create your own Shippsy account. Make sure to use a valid email address and input your details correctly to avoid errors and other technical issues.
Once you are done signing up, you will receive a verification email to the email address you used to register. You must click the email to verify your account and be redirected to your Shippsy dashboard.
Then, you can navigate the platform and familiarize yourself with Shippsy and complete cross-border shipping in the cheapest way. What's even better is that registration is absolutely free and you don't have to sign any contract!
Remember that Shippsy is only able to mail out small packages weighing up to 50 lbs. All shipments going beyond more than 50 lbs must be picked up from any of our Canadian warehouses.
What Information Do You Have to Provide?
Suppose you are ready to ship US goods to Canada. In that case, Shippsy will ask you for the following details: item description, declared value, and receipt that indicates the value.
Typically, you will find all of this on the receipt of your purchase from the U.S. brand.
Shippsy fully complies with Canada Border Services Agency (CBSA) regulations. Thus, any misdeclaration or inaccurate product descriptions and item values may result in a penalty and a permanent account suspension. So, be sure to provide accurate information to avoid issues.
How to use the US Address?
After registration, you must log back into your account to get the complimentary US address. Once you're in the dashboard, continue by simply clicking the "MY US ADDRESS" option.
You will use this shipping address when ordering from your favourite US-based retailers. Always remember to copy the address exactly as is without changing any of the details. Once done, all you have to do is wait for the shipment to reach our US warehouse.
How to Declare Your Items?
Once the parcel arrives at our US facility, you will receive an email notification. So, you'll need to log in to your account and create a declaration of the total amount value of the items you purchased . To complete this process, select the ACTION REQUIRED tab, search for the shipment you want to work on, and select PROVIDE DETAILS.
There are details you need to remember when providing details for the shipment.
Create a simple yet not too generic product description. Don't forget to put the item value in USD (you don't have to declare the shipping cost and US sales tax).
How Much Does It Cost?
Shippsy offers convenience at the cheapest shipping rates. Plus, no monthly fee as well!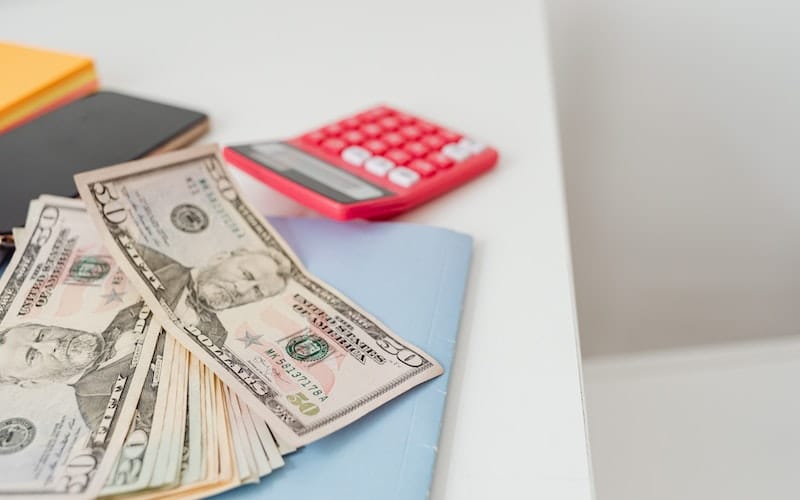 Shippsy does not charge customers for personal imports. Yes! registration is absolutely free and we guarantee no hidden fees! All shipping charges will reflect on your dashboard with full transparency.
The shipping rates start at $6.99* per package (tax and duty may apply). Plus, you can receive a 25% discount on the handling fee if you request multiple packages (three or more parcels) on the same day. You can pay the shipping fee by uploading credits to your Shippsy account.l.
*Prices are shown in CAD. The discount is unavailable to British Columbia (BC) and Quebec regions. The shipping rate for BC starts at $7.99 + tax/duty, while Quebec begins at $9.99 + tax/duty.
What Other Fees Are Associated With Importing Goods Into Canada?
The payment to Shippsy includes the handling fee. However, you still need to pay applicable tax and duty (a 3% transaction fee is imposed on import tax and duty).
Note: These fees are unavoidable as Shippsy complies with CBSA.
A 30-day complimentary storage is offered to all its customers for those who want to get their items personally but need more time to get them. Meanwhile, 15-day free storage is provided for Pallet shipments.
Note that the countdown starts when the package arrives at our US facility.
How Much Does Storage Fee Cost?
So, what happens after the 30-day free storage? After 30 days, you will be charged a $1.00 storage fee per day for an additional 30 days. However, if you fail to get the package within 60 days, Shippsy has the right to dispose of the packages at their discretion.
As for the pallet shipments, you will be charged $10 per day for an additional 30 days. After 30 days, Shippsy serves the right to dispose of the items properly.
Where Are The Branch Locations?
Our branch locations are located in Mississauga, Markham, London, North York, Kitchener in Ontario Region and Richmond in British Columbia.
What Are The US Facility Schedules?
Shippsy has two US facilities: one in Sanborn, New York and one in Blaine, Washington. The New York warehouse is open Mondays to Fridays, from 9:00 AM to 5:00 PM EST, while the Washington facility is open Mondays to Fridays, from 9:00 AM to 5:00 PM PST.
What Are The Prohibited Items?
Shippsy fully complies with the CBSA regulations. Therefore, you need to know what products are not allowed to enter Canada. Shippsy has compiled a list of prohibited items to ensure you don't go against them.
You also call Shippsy's customer service for further information about the items that are not allowed to enter the country.
Why Should You Use Shippsy?
Shippsy is the most trusted forwarding company in the country. We make it easier for customers to receive their favourite US items without spending time in traffic, at the border, etc.
We have live customer service representatives to assist you all the way. Plus, all shipments are processed within 2-4 business days*.
*Transit time depends on the location.
On the other hand, if you have an online store and wish to expand nationwide, to the United States, or worldwide, you need to explore Stallion Express. They have helped thousands of Canadian sellers ship parcels anywhere globally at the cheapest shipping rates on the market.
Conclusion
Package forwarding services have revolutionized the way Canadians shop from the U.S. By providing a U.S. mailing address and managing the logistics of international shipping, these services offer convenience, cost savings, and access to a wide range of products.
However, it is essential to choose a reliable package forwarding service and follow best practices to ensure a seamless shopping experience.
With the increasing popularity of online shopping, package forwarding services continue to play a vital role in bridging the gap between Canadian consumers and the U.S. marketplace.
FAQs
Is package forwarding legal in Canada?
Yes, package forwarding is legal in Canada. However, it is essential to comply with customs regulations and any applicable duties or taxes.
How long does it take to receive packages through a package forwarding service?
The time between receipt at our US facility, until it is ready to be picked up at our Canadian branch, is generally 2 to 3 business days.
Are there any size or weight restrictions for packages when using Shippsy?
Shippsy is only able to mail out small packages weighing not exceeding 50 lbs. All shipments going beyond more than 50 lbs must be picked up from any of our Canadian warehouses.
I cannot pick up my package, can you mail the package to my Canadian address?
Yes, of course! 
Once your package arrives in Canada, you may opt to have it delivered to your address. There will be a small fee to have it shipped from our warehouse in Canada to your address.