Many Canadian customers buy everyday items like home accessories, personal care, and clothing in their favorite US online stores. Some also prefer to shop online for larger items like furniture, home appliances, or artwork.
As online shoppers, you should be knowledgeable of the best method in shipping large items, Canada from the US. This article explains what Parcel Shipping is and why you should use Shippsy to experience the best way to ship a huge package to Canada.
Scroll down and enjoy reading!
What Is A Pallet Service?
The Internet has made shopping easier these days. The time-saving nature of online shopping and the wider availability of options on retailers' websites (particularly when looking for their preferred design, variation, or measurement) are among the reasons customers shop online.
Because of this, shipping carriers created many different shipping options to ship items from one place to another. One of those is Pallet Service.
Pallet Service, also known as Pallet Shipping, is the transportation of goods from one location to another using a pallet or a skid. Pallets are useful tools in the logistics industry because they help shipping companies to transport large shipments or packages in bulk.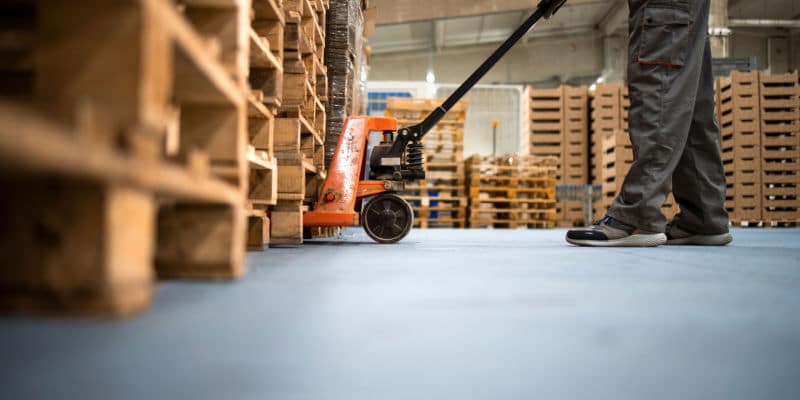 Ship Large Items To Canada With Shippsy
If you're wondering how to ship large items to Canada, Shippsy's Pallet Service is the answer. It is Shippsy's most cost-effective and efficient shipping option when shipping large items across the border.
Aside from shipping oversized items, this service also caters to high-volume orders. Thus, this is the ideal option if you're shipping business supplies, giveaways, gifts, or items you need for a special event.
How Much Does Pallet Service Cost?
If your item exceeds 100 lbs in weight and 100 inches in total diameter, your package is considered for skid/parcel pricing.
It costs $100* for an individual skid based on the standard pallet size of 48x40x72". Moreover, pallets/skids with dimensions over 160 inches will be charged an extra $50.
You can also save on your Shippsy fee if transporting more than one pallet on the same day. Your pallets must come from the same vendor to take advantage of this.
*Amount is shown in Canadian dollars.
Can We Ship All Large Items?
Shippsy complies with the regulations on importing goods mandated by the Canada Border Services Agency (CBSA). Thus, Shippsy prepared a list of Prohibited Items for your guidance. Make sure to check the list before proceeding to checkout your item to avoid problems or delays when your package goes through customs clearance.
Does Shippsy Do Home Delivery for Pallet Service?
While Shippsy can mail out smaller parcels via Canada Post for a minimal fee, all pallet/skid shipments must be picked up from our Mississauga, Ontario facility. This is to ensure the safety of your packages while you're still able to save on shipping costs.
Other Fees Included For Pallet Service
Aside from the shipping rate, you must also pay for the applicable CBSA tax and duty. Here's a guide for you:
There are no taxes or duties to pay for goods valued at less than $40. However, while there is no customs duty on items costing more than $40 and less than $150, personal imports are subject to a 13% tax, and business imports to a 5% tax. On the other hand, items costing more than $150 are subject to a 0% to 25% tariff (depending on the product category), a 13% tax for personal imports, and a 5% tax for business imports.
Moreover, there is no customs duty on products made in North America.
Payment Method
Paying for shipping from US to Canada should be easy; this is what Shippsy does for its customers.
You may view a breakdown of your estimated shipping charges in your dashboard after declaring the value of your purchases. Double-check all information provided. If everything checks out, request your shipment.
To pay for your shipping, add your credit card to your account. Payment is processed safely through your Shippsy dashboard. There is no need to update your account by purchasing credits or a subscription. You only need to pay the necessary taxes, fees, and shipping costs!
Call Us
Call us at 888-744-7779 or message us on our website if you have further questions or concerns. Our customer service is available Monday to Friday from 8 AM to 6 PM ET and Saturday from 12 PM to 3 PM ET.
Key Takeaway
Cross-border shipping should be accessible for all shipments, whether for a small package, large item, individual, or bulk orders. Go for Shippsy, your ideal cross-border shipping partner, which guarantees a premium pallet shipping service and other USA-to-Canada postage services.Shippsy does not accommodate international shipments to Canada from other countries. Only cross-border (shipments from the United States to Canada) shipments are eligible for all services. Meanwhile, if you are a Canadian business owner, check out our sister company, Stallion Express! Integrate your store and take advantage of the best and most economical shipping services for domestic (Canada to Canada), international (Canada to United States), and cross-border shipping (Canada to other countries).