Cross-border shopping has become a popular trend in recent years, allowing Canadian customers like you to easily explore and purchase the hottest items from the USA. While some shoppers see this as nothing more than an expensive (yet more convenient) method, it may actually lead you to your best shopping experience.
Challenges In Shopping Across The Border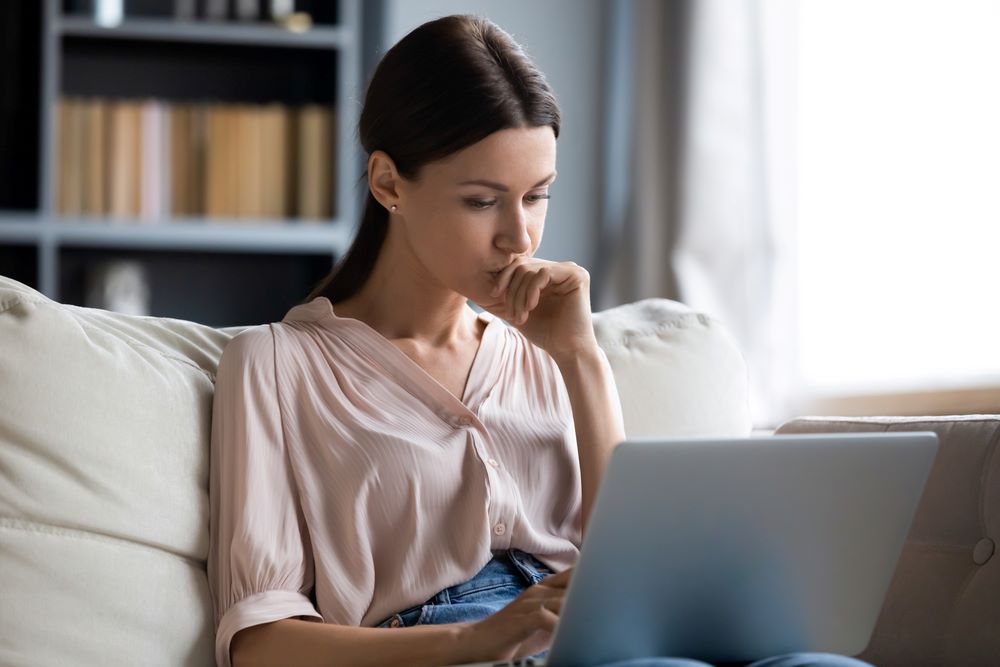 Like other shopping methods, you surely have faced challenges the first time you tried shopping online at US stores. Here are some challenges Canadian customers usually deal with while online shopping in the US:
Expensive Shipping Fees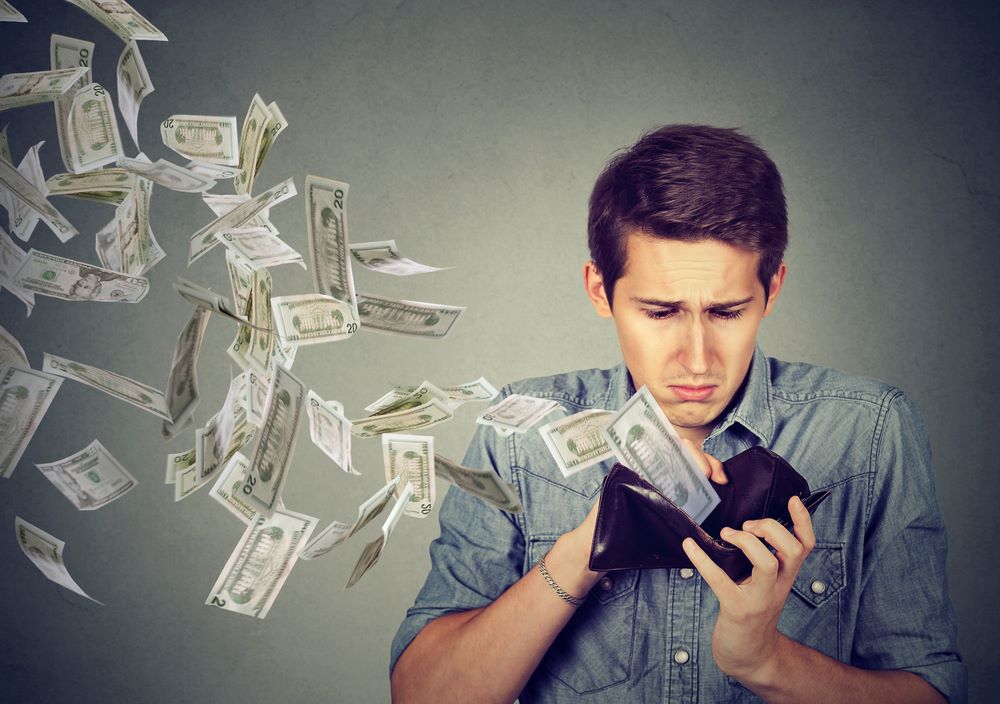 One major challenge many of you may face is the issue of expensive shipping fees. There are factors you need to consider when allocating your shipping budget.
For example, the shipping costs may vary depending on package weight, size, and your preferred shipping option. Plus, there may be additional charges like customs duties, taxes, and handling fees that you need to consider. While some retailers offer free shipping fees within the US, the costs can skyrocket for cross-border shipments.
Thus, factoring in these fees and comparing shipping options from different shipping carriers is essential to help you transport your US packages into Canada.
Unavailability Of Direct Shipping To Canada
Another challenge for Canadian shoppers is that some US online stores do not ship directly to Canada.
You may find fantastic items from US retailers that don't offer shipping to Canada, and this can be quite frustrating. There are multiple reasons why a US retailer does not offer Canadian shipping, such as prioritizing US sales on specific products or simply the retailer's shipping policies.
That is why it is crucial to double-check the shipping details before getting your hopes up about a particular item. One solution is to use package forwarding services that provide you with a US address to receive your packages and then have them forwarded to Canada.
Understanding Customs Taxes And Duties
When you're excited about your US purchases arriving in Canada, the last thing you want is unexpected costs at the border. Customs taxes and duties are fees imposed by the Canadian government on imported goods, and they can vary depending on the type and value of the items you've bought.
It's important to know that these charges are separate from shipping fees and are the buyer's responsibility. To avoid any surprises, do some research before making your purchases. Check the Canada Border Services Agency website for the latest import tax and duty rates information.
Also, remember that some items may be subject to specific regulations or restrictions. Being informed about customs procedures will help you plan your budget better and ensure a smooth cross-border shopping experience.
How To Make The Most Of Canadian Shopping In the USA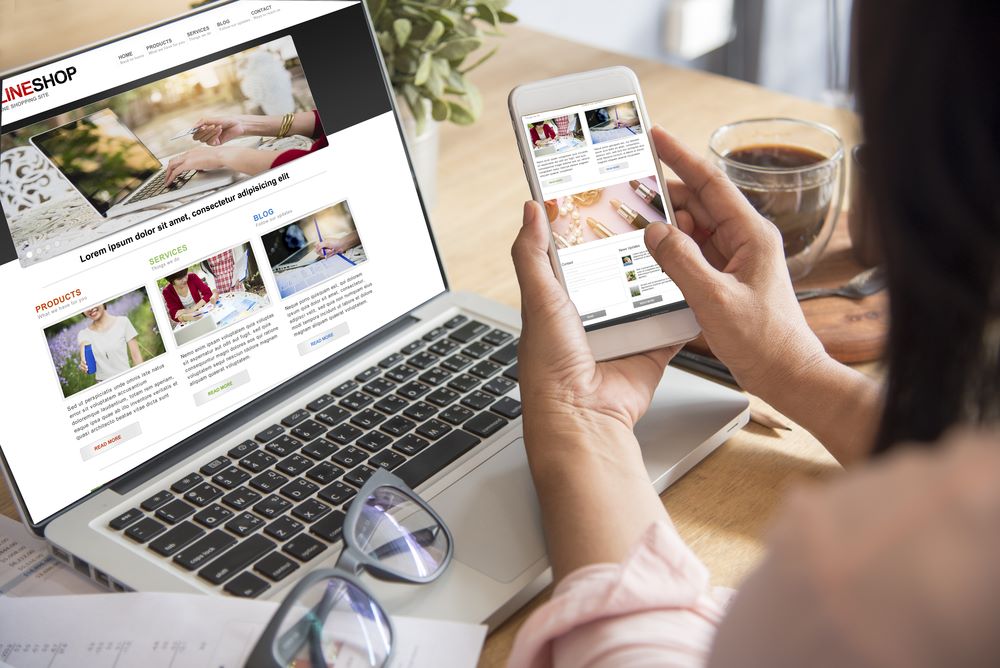 We know you want an enjoyable online shopping experience, and we're here to help you. Here are some tips you can try while scrolling through your US online retailers' sites.
Use Coupon Codes

Keep your eyes peeled for those coupon codes, and get ready to enjoy a unique online shopping experience from the comfort of your home.
Picture this: you find the ideal item in your favourite US retailer, but the item value plus the shipping fees are way too expensive. Instead of backing out, first, check if there are vouchers or coupon codes available for you. Using promo codes at checkout can help you save money and make your shopping experience more enjoyable.
Consider coupon codes as magical codes that offer discounts and exciting deals like freebies or buy-one-get-one offers. They are simple to use as you usually just have to enter a combination code, and with just a few clicks, you will save a lot on your purchases.
Follow US Brands And Stores On Social Media
Need another pro tip that can level up your US-to-Canada online shopping game?
Follow your favourite brands and other US online stores on social media! Many brands and stores from the US often treat their social media followers like VIPS, giving them access to special offers and exclusive deals. A simple "Like" and "Follow" will put you first for exclusive offers, jaw-dropping discounts, and sneak peeks at upcoming sales, promotions, and even brand collaborations.
So, whether shopping at a famous US brand or discovering a start-up online store, staying connected with their social media platforms can lead to significant savings.
Monitor Exchange Rates
Keeping tabs on the USD to CAD exchange rates is another game-changing strategy to elevate your cross-border online shopping experience. Picture this: the exchange rate determines how much your Canadian dollars are worth in US currency, and it's a rollercoaster ride that impacts your wallet.
When the Canadian dollar is strong against the US dollar, the price you can pay gets a serious boost. Thus, to ensure that you can save money, it's best to schedule your purchases ideally by remaining updated about these changes.
Imagine getting those sought-after US goods at a lesser price when the currency rate moves in your favour! It's like discovering secret savings every time you shop.
Read CBSA's Border Reminder Checklist
Here are some of the things the Canada Border Services Agency (CBSA) suggests for you to keep on your checklist when shipping packages into Canada:
Estimate duty and taxes in advance
Check the list of prohibited goods
Declare and provide accurate item information
Have your receipts readily available
Popular US Shopping Destinations For Canadians
Canadian customers also enjoy great finds from the USA when shopping in-person. Here are some of the most popular shopping destinations from the US that Canadian consumers love to visit:
Syracuse, New York
Syracuse is New York's center for shopping. Aside from shopping centers (which you can find everywhere!), this area is also home to entertainment centers, restaurants, clubs, and many outdoor activities.
Buffalo and Niagara Falls, New York
Canadian shoppers' go-to US shops closest to Canada are found in Niagara Falls, USA. With over 200 shops of any kind on the streets, there is no doubt that some Canadians love to travel all the way from their home to this place.
Virginia
Virginia is another home to designer shops and outlet stores. With its shop-lined streets, Canadians would totally enjoy spending time and shopping here!
Maryland
Trendy boutiques, trusted brands, unique shops, and discount outlets - Maryland has it all for you! Along with its shopping areas are tourist attractions that Canadian shoppers would definitely fall in love with.
You surely don't want to miss these shopping hotspots (and more) from the USA! But, you deserve a more convenient and affordable shopping experience. Wondering how? The key is cross-border online shopping!
Cross-Border Shopping Limits
Now, you may think that you're infinite when shopping online. But, you have to be careful because it also comes with limitations. If you're wondering, what does shopping in the US from Canada limit you? Here are the answers for you.
Duty And Tax Threshold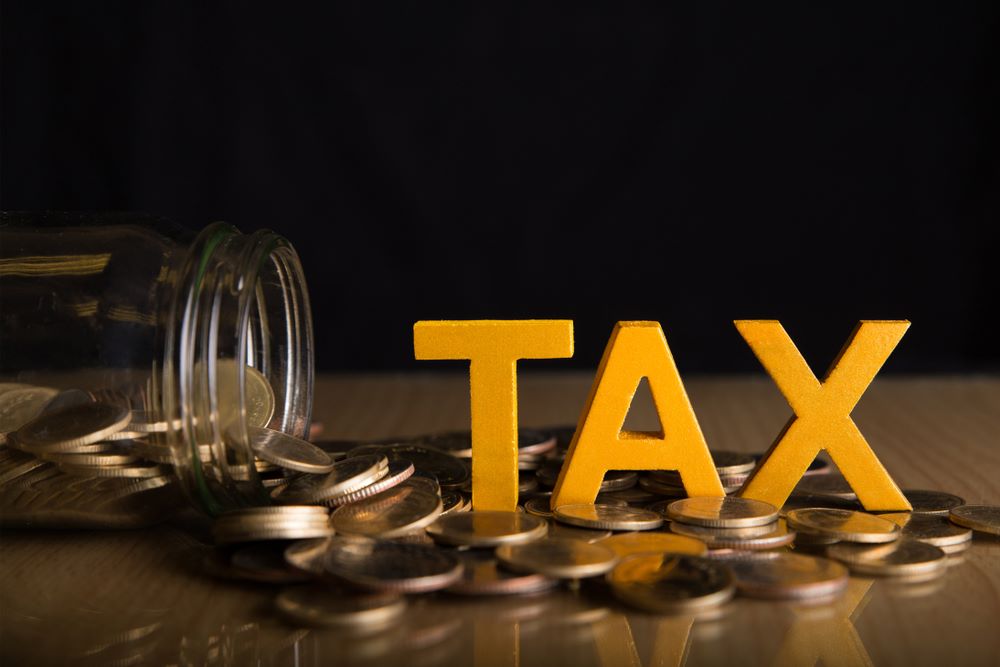 Knowing and understanding the duties and tax limits for cross-border shopping is vital. But what does this mean?
This limit refers to the maximum value of goods you can bring into Canada before applicable duties and taxes are incurred. Here's a table to understand how duties and taxes work.
| Total Import Value | CBSA Tax | CBSA Duty |
| --- | --- | --- |
| Less than $40 | No Applicable Tax | No Applicable Duty |
| $40 - $150 | Personal Import - 13%Business Import - 5% | No Applicable Duty |
| More than $150 | Personal Import - 13%Business Import - 5% | 0% - 25% Applicable Duty depending on the product category |
(Please note that the CBSA Tax and Duty are assessed based on the value of items imported PER DAY.)
Keep in mind that since this rule may change, it's always wise to check with CBSA for the most up-to-date information. Shopping across borders can be exciting, but staying informed about such limits ensures a smooth and cost-effective shopping experience.
Prohibited Items
Before you click that checkout button, it's best if you check the list of prohibited items first. That's right - there are certain products from the USA that are not allowed for Canadian entry.
Some of these items include but are not limited to:
Alcoholic beverages
Live animals and animal products
Agricultural products
Cigarettes, E-Cigarettes, and any product with nicotine
Chemicals
Rough Diamonds
Firearms, weapons, ammunition, and explosives
For a complete guide on items that can not be shipped to Canada, please refer to Shippsy's list of prohibited items.
Product Safety And Standards
Online shoppers like you should know that product safety and standards are important in knowing the cross border shopping limits.
Knowing and understanding the product safety and standards are important as:
It is a vital stage to ensure the reliability and security of the goods you ship into Canada from the US.
It acts as your frontline of defence that ensures your safety and interests as an online shopper.
It includes a number of rules and specifications that goods must satisfy in order to be accepted for Canadian entry.
These standards ensure that everything you receive is not only compliant with Canadian laws but also safe for your use and enjoyment. So, as you take pleasure in shopping exciting items from the USA, see to it first that your products pass Canadian standards in order to ensure a pleasurable and safe cross-border shopping experience.
Perks Of Online Shopping In US From Canada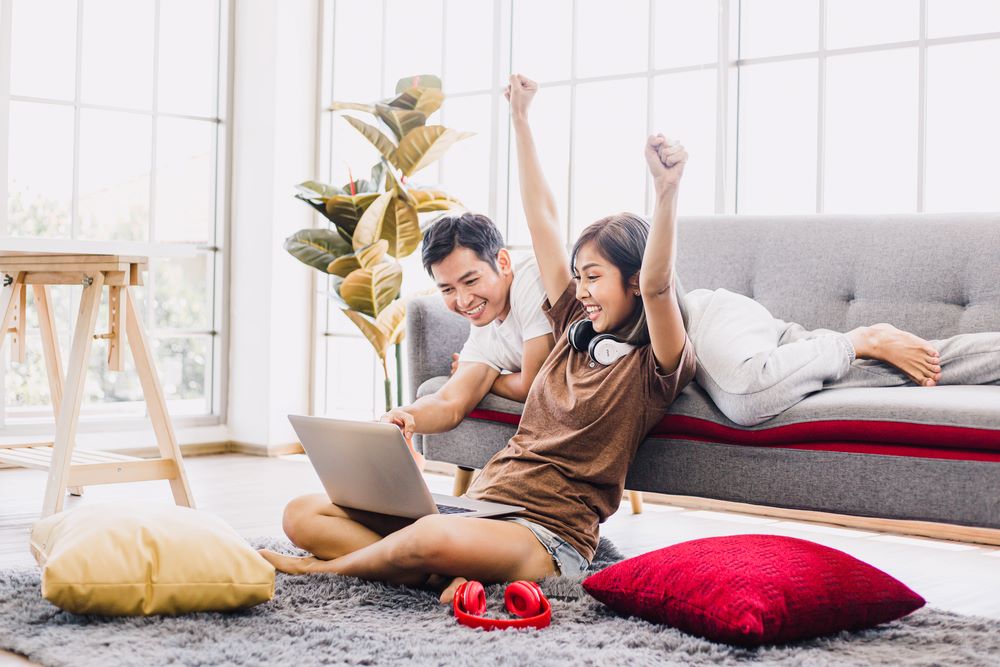 Now that you've learned about the challenges, cool strategies, and limits of cross border shopping, let us give you further reasons to love it more. Thus, scroll down to learn how shopping at US online retailers can benefit you as a Canadian shopper.
Convenient Shopping
Imagine seeing a product you like while scrolling through your FYP. You want to purchase it, but after much effort, you can't find it in any local store. What a bummer, right?
This is when online shopping at US stores becomes convenient. You get access to unlimited options of stores and products you want. Some products may only be available for a limited time or they're only available for the US market.
Shopping at a local mall or going to a different city to purchase an item you're eyeing takes a lot of effort and energy. Meanwhile, online shopping allows you to shop whenever and wherever you want. It's like going to a 24/7 mall minus the crowd, long queues, and exhausting parts of going through different aisles.
So, instead of spending your time and gas on an exhausting physical shopping spree, just use your device and get ready to shop online while lounging at your favourite spot at home!
Lowest Prices And Exclusive Deals
There are many US brands and retailer sites with great deals and huge discounts waiting for you!
To start, keep an eye out for big sales during holidays and special events as those are prime times for awesome discounts. But here's where the real magic happens – sign up for subscriptions and loyalty programs from your favourite US brands. This little trick opens the door to member-only perks, early notifications about sales, and even super-secret deals that only store members know about.
Aside from that, you can also do price comparisons on different websites – a few extra clicks could mean big savings. With these pro tips, you're not just shopping, you're embarking on a money-saving adventure that'll make your friends jealous!
Early Product Releases
Imagine getting your hands on the coolest gadgets, trendiest fashion items, and hottest must-haves even before they hit the shelves in Canada. Aside from big savings, you can also enjoy the perk of getting an exclusive opportunity to access early product releases when shopping at your preferred US retailer.
By doing so, you are ahead of the game, showcasing your style and staying ahead of the trends. Simply shop as you normally would, but keep an eye out for the "Early Release" tag on select items. This means you'll be among the first to experience the latest and greatest.
Don't forget to check your favourite US store's social media to know when they are dropping the newest items for release. When you get the date, remember to mark it off on your calendar!
Ship Packages With A Trusted Shipping Partner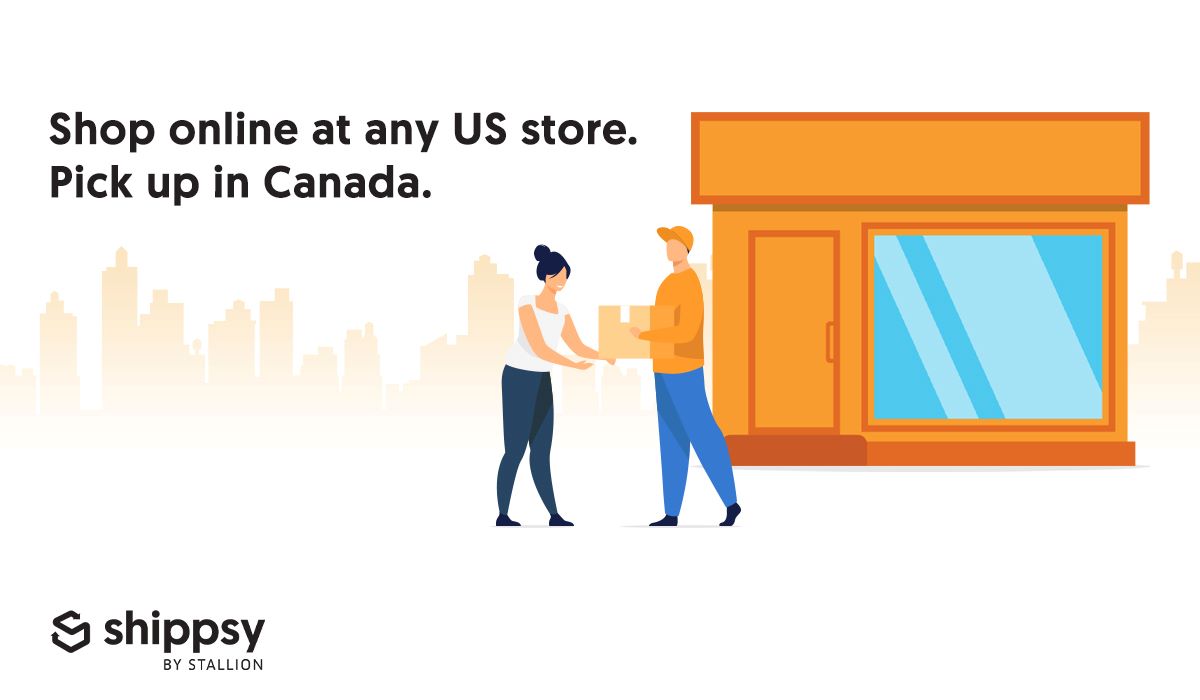 Every Canadian shopping at US stores must have a shipping sidekick that will ensure a smooth and high-quality shipping experience for your online purchases. Thus, now that you know more ins and outs of cross border shopping, let us take you to a deeper knowledge of how to ship your US packages to Canada.
Meet Shippsy
Shippsy is the leading choice for Canadian online shoppers looking for a shipping carrier that can assist them in shipping their US packages into Canada.
For years, Shippsy takes pride in providing top-notch shipping services for Canadians shopping from the US. We provide our customers with a free and unique US shipping address instantly upon registration.
Shipping fees
One of our standout features is the free registration without any membership or subscription fees. There are also no hidden charges as all payable amounts will reflect on your account as you process your shipments.
Shipping Fees
Ontario*
British Columbia
Quebec
Starts at $6.99 per package(for packages up to 10 lbs)
Starts at $7.99 per package (for packages up to 10 lbs)
Starts at $9.99 per package (for packages up to 10 lbs)
Note: Taxes and customs duties apply. Packages over 10 lbs will incur an additional of $0.45/lb for every pound up to 100 lbs. Complimentary storage for up to 30 days.

For Ontario only: 25% discount for 3 or more requested shipments on the same day. (Note: Packages must come from the same vendor to be qualified for the discount.)
Transit times
Our transit times are exceptionally quick as well. Receive your packages in as little as 2-3 business days!

Transit Times
(May vary depending on your location)
Ontario
2-3 business days
British Columbia
4-7 business days
Quebec
5-7 business days
Exceptional Customer Service
Shippsy values every customer and ensures that we provide only the best when it comes to cross border shipping. With a whooping 4.8-star reviews on Google, previous cross border shoppers can testify how we take all your shipping needs seriously.
By reaching out to us, you will immediately get the assistance that you need - from account registration concerns to other shipping issues. We do not allow our customers to be catered to by a robot! All our lines lead to live customer support that is equipped with skills that will surely satisfy you.
Call Us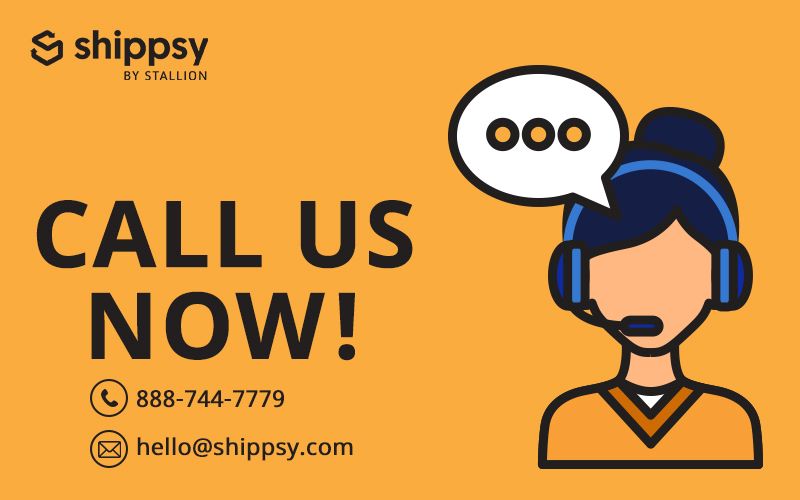 For more information, please call us at 888-744-7779 or email us at [email protected]. We want to hear from you!