Shipping items from the US to Canada is a fun thing to do, especially when you know the ins and outs of it. Gone are the days when Canadian shoppers needed to spend time and money on gas to travel and shop at US stores.
You, too, can be a pro in cross-border shipping by understanding the costs and basics outlined in this article.
Canada Shipping Costs To Send A Package From The US
Check out these estimated shipping rates from different carriers when shipping packages from the USA to Canada. Note that these shipping fees may vary depending on the package information. For more accurate details on pricing, please refer to the shipper's website.
The rates provided below are calculated based on a 5 lbs (2.2 kgs) package shipped from New York to Ontario.
USPS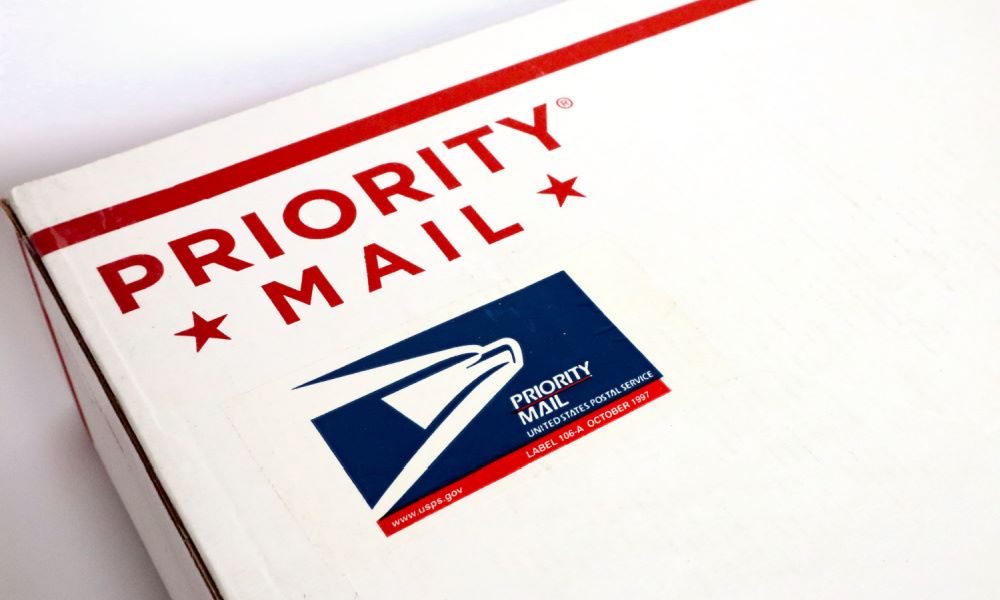 The United States Postal Service, known as USPS, is the USA's primary postal and parcel delivery provider. It is a reputable and well-known shipping company that provides domestic and international shipping services.
The USPS is dedicated to delivering mail to every address, no matter how remote or isolated it is. This commitment to reaching even the most remote regions sets USPS apart from many other postal services all over the world, establishing a sense of connectivity and access to postal services that is rather unique on a global scale.
Shipping Carrier
Shipping Rates
Delivery Time
USPS Priority Mail
Features:
- Standard domestic service
- Includes Tracking Feature
$55.55
6-10 business days
USPS Priority Mail Express International
Features:
- High-speed mail service
- Available to more than 180 countries
$78.50
3-5 business days
UPS
United Parcel Service, or UPS, is a well-known courier and package delivery company located in the United States. It comes in handy for Canadian online shoppers who want to ship items from the US to Canada by providing reliable shipping services, a strong global network, and advanced tracking and visibility tools.
UPS provides a variety of delivery options, from express deliveries to standard shipping and cross-border e-commerce shipping. They also offer convenient drop-off locations, including UPS Stores and authorized retail outlets, making it easy for customers to send and receive their packages.
Shipping Carrier
Shipping Rates
Delivery Time
UPS Worldwide Express
Features:
- Fast international shipping option
- Parcels are typically delivered by 10:30 AM or noon
$180.02
1-3 business days
UPS Worldwide Expedited
Features:
- Cheaper option for international delivery
- Parcels are typically delivered by the end of the day
$162.08
2-5 business days
UPS Saver
Features:
- quick and cost-effective service
- guaranteed delivery under three business days
$176.84
1-3 business days
FedEx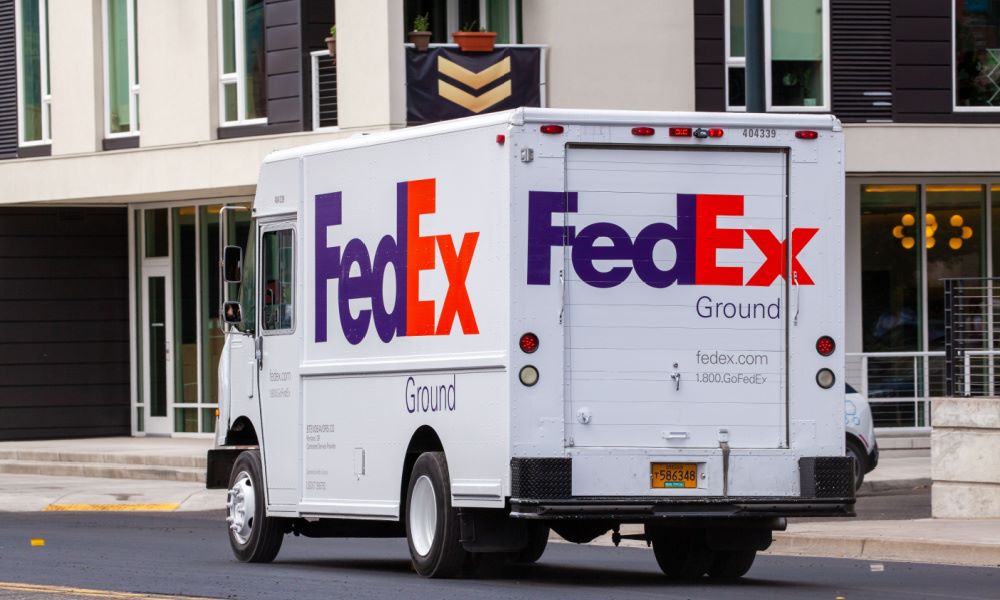 FedEx, formerly known as Federal Express Corporation, is a courier and shipping company based in the US that opened its doors in Arkansas in 1971. The company plays a key role for Canadian online shoppers who want to ship products from the US to Canada with fast shipping options, secure and flexible deliveries, and transparent cost planning.
FedEx transformed the shipping industry by introducing an overnight delivery system that ensured items arrived at their destinations the next day. This innovative approach to speedy and dependable transportation has since become the industry standard, defining FedEx as a leader in time-sensitive deliveries.
Shipping Carrier
Shipping Rates
Delivery Time
FedEx International Ground
Features:
- Cost-effective door-to-door service
- Ground package delivery
$38.88
2-7 business days
FedEx International Economy
Features:
- Deliveries to more than 200 countries and territories
- Cost-effective solution for international shipping
$172.61
2-3 business days
FedEx International Priority
Features:
- Time-definite delivery to more than 200 countries and territories
- Unlimited weight on multiple-piece shipments to the same destination
$185.26
1-3 business days
FedEx International Priority Express
Features:
- Time-definite delivery to 27 destination countries and territories
- Door-to-door
- customs-cleared service
$193.91
1-3 business days
DHL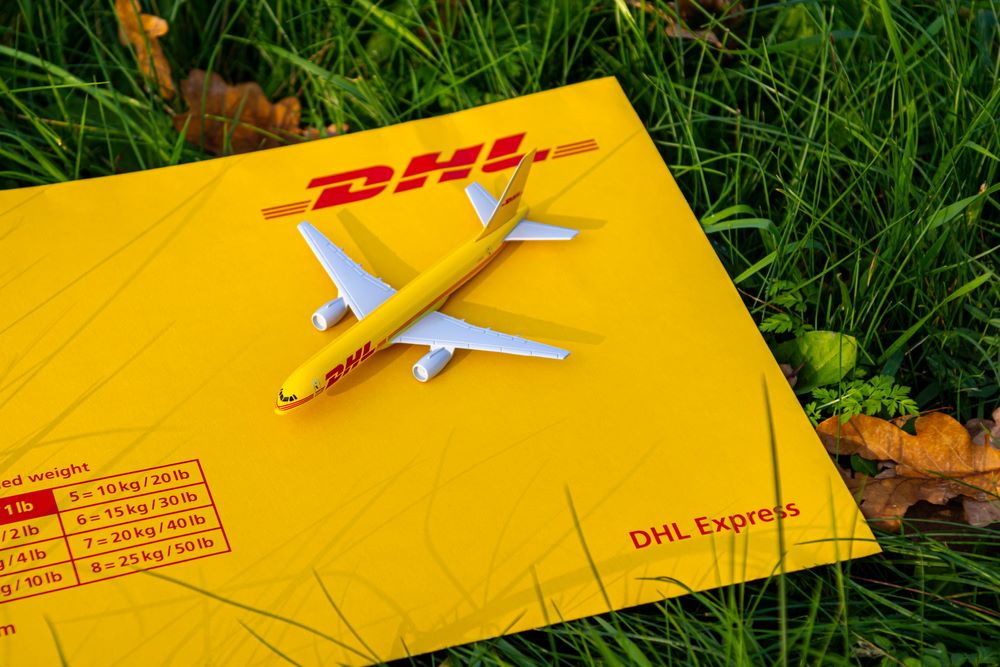 DHL is a global shipping and logistics company with a strong international presence. The company's commitment to efficient and reliable deliveries, expertise in international shipping, secure package handling, and flexible delivery options positions it as a trusted partner for Canadian shoppers looking to receive their U.S. online purchases promptly and with confidence.
DHL works in more countries and territories than any other logistics organization, covering nearly every part of the world. DHL's extensive network enables it to provide specialized international shipping services such as customs clearance and e-commerce shipping services, making it a standout choice for cross-border shipments.
Shipping Carrier
Shipping Rates
Delivery Time
DHL Express
Features:
- Time-definite door-to-door delivery service
- Sustainable logistics service
$123.17
3-14 business days
Shipping Basics Canadian Customers Must Know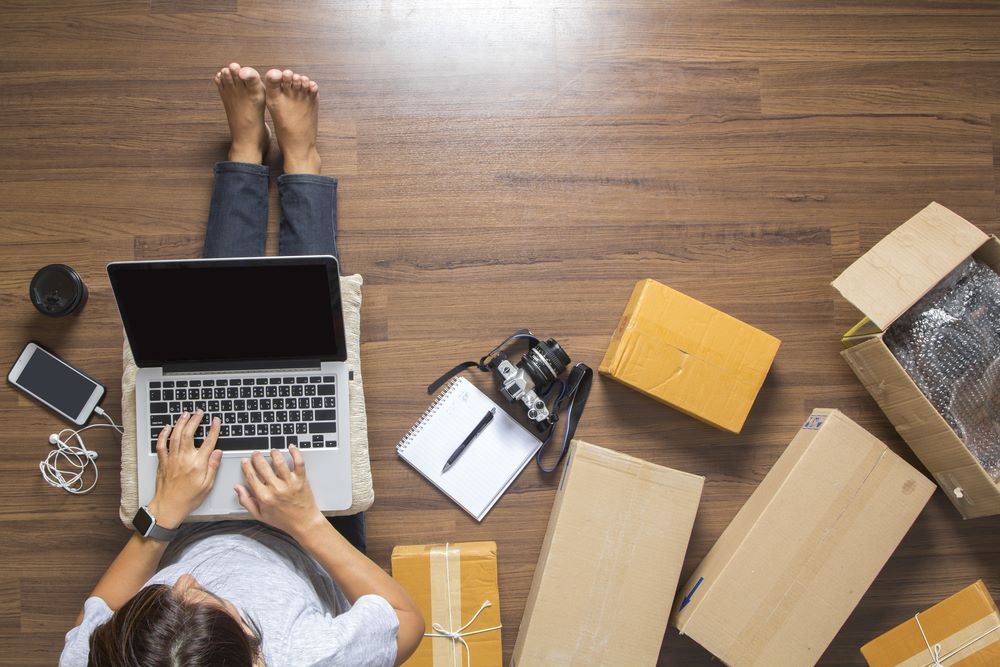 There are some important shipping basics every Canadian online shopper must know to lock in a seamless cross-border shipping experience.
Prohibited Items To Ship To Canada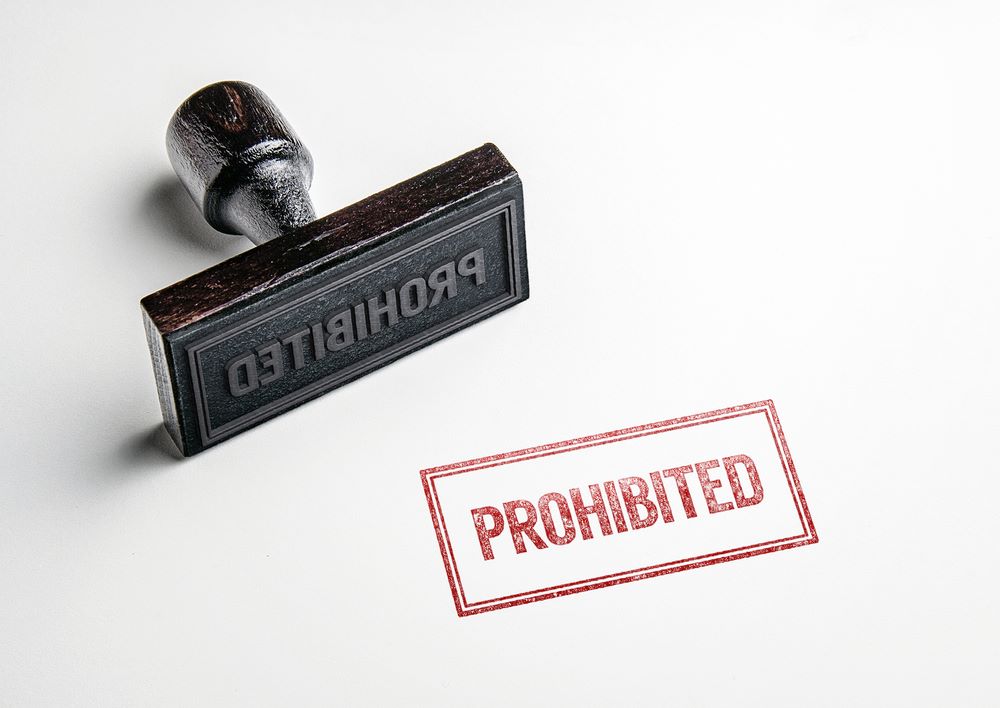 Always take some time to double-check the list of prohibited and restricted items that are not allowed for Canadian shipping. The Canada Border Services Agency (CBSA) has mandated rules and guidelines on packages shipped across the border.
It is best to be very careful about adding items to your virtual shopping cart while online shopping and providing the item information on your customs forms. By doing so, you eliminate any possible issues that may arise (such as shipping delays and legal penalties) when shipping to Canada.
Some items prohibited items include:
Animal products (food, supplements, medicine)
Live animals
Antiques
Baby formulas not made in the US
Chemicals
Fireworks
Mystery boxes
Milk/Dairy products
If you're not sure about the item you want to purchase, please contact your preferred shipping provider for further assistance.
Customs Clearance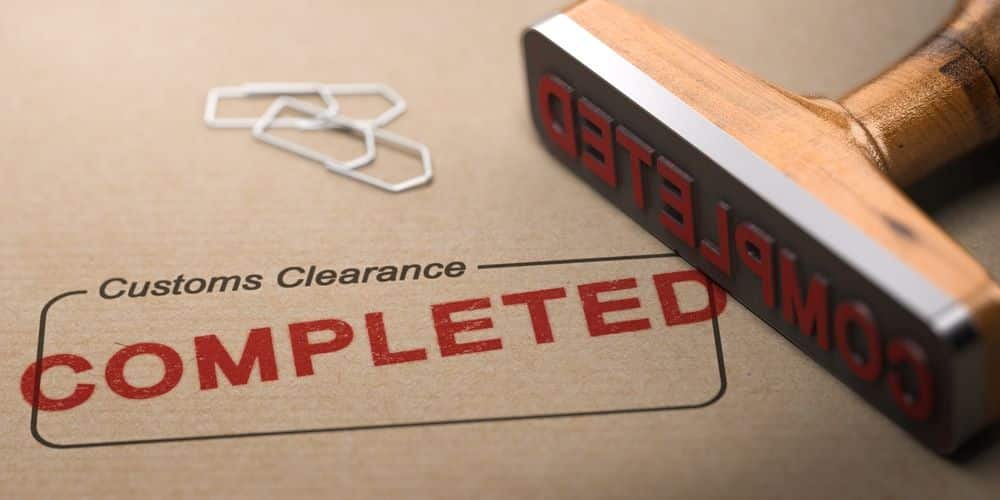 Understanding customs clearance is crucial because it determines whether your package can enter Canada, and it helps you avoid unexpected fees or delays. This is the fundamental stage of the shipping process where the CBSA ensures that products entering Canada meet legal and safety standards and assesses them for applicable taxes and duties.
This process can be complicated and may require paperwork and so it is important that you look for a shipping service provider that can work on the customs clearance on your behalf.
Applicable Duties And Taxes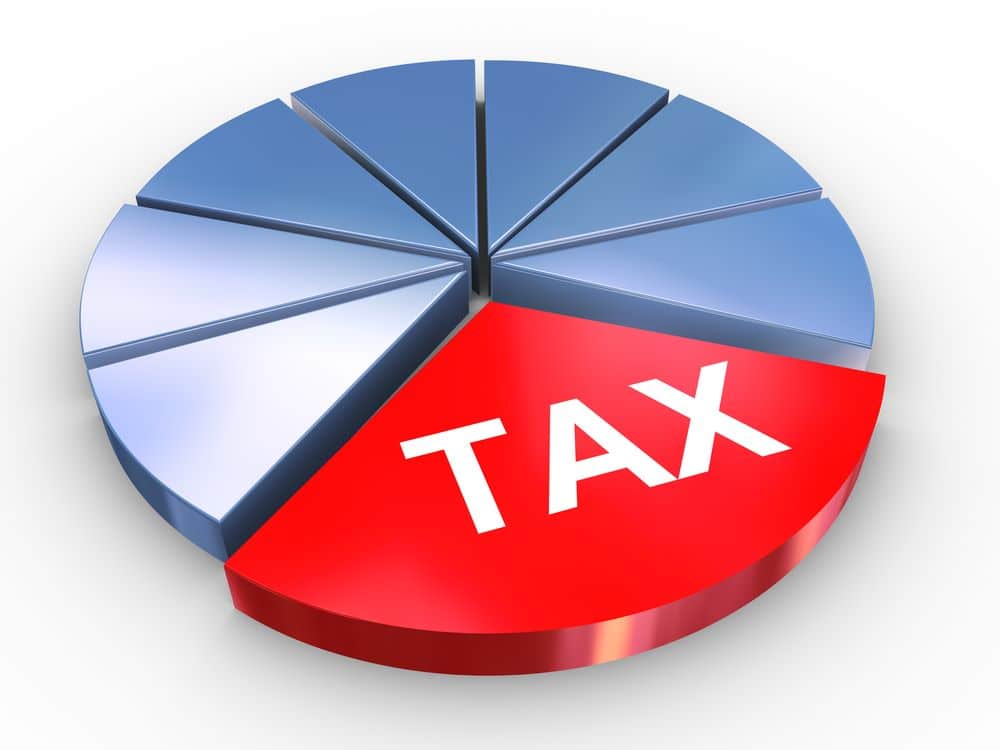 Taxes and duties are government-imposed fees that may significantly impact the total cost of your purchases and shipping costs. Understanding these fees is essential for making smarter buying decisions, staying within your budget, and complying with the laws and regulations.
These fees may differ depending on the description and value of the item, so understanding how they are calculated and when they apply is essential to avoid surprises.
Get an idea on how the customs fees* are calculated by referring to this table below:
| | | |
| --- | --- | --- |
| Total Value of Packages | CBSA Tax | CBSA Duty |
| Less than 40 CAD | No Tax | No Duty |
| More than 40 CAD and less than 150 CAD | Personal Import 13%Business Import 5% | No Duty |
| More than 150 CAD | Personal Import 13%Business Import 5% | 0% to 25% depending on the product category |
*CBSA tax and duty are assessed based on the value of items imported PER DAY.
Delivery Time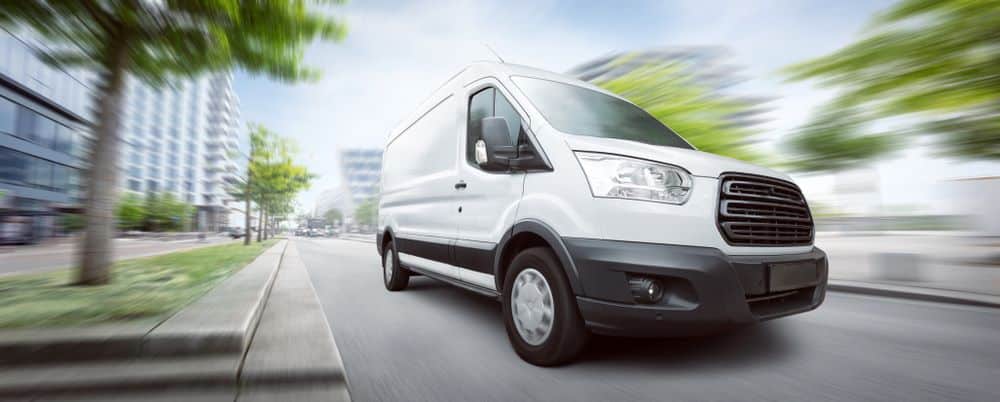 It is important to take note of the factors that may affect your shipment's delivery speed. While it varies depending on your location, the shipping method is also a significant factor to consider.
Shipping Method
Pros
Cons
Ground Shipping
Affordable
Suitable for shorter distances
Predictable transit times
Slow delivery
Road conditions
Can impact delivery schedules
Air Shipping
Fast Delivery
Ideal for time-sensitive shipments
More expensive, Can be greatly affected by the weather
Ocean Shipping
Cost-effective
Suitable for non-urgent shipments
Lengthy transit time
May take weeks or months
Delays may occur due to port congestion
Also, be wise when choosing a shipping option. A standard shipping service may come with more affordable rates, but delivery speed may be slow. Meanwhile, an express shipping service may be more expensive, but the shipment may arrive faster.
Ship Packages With The Best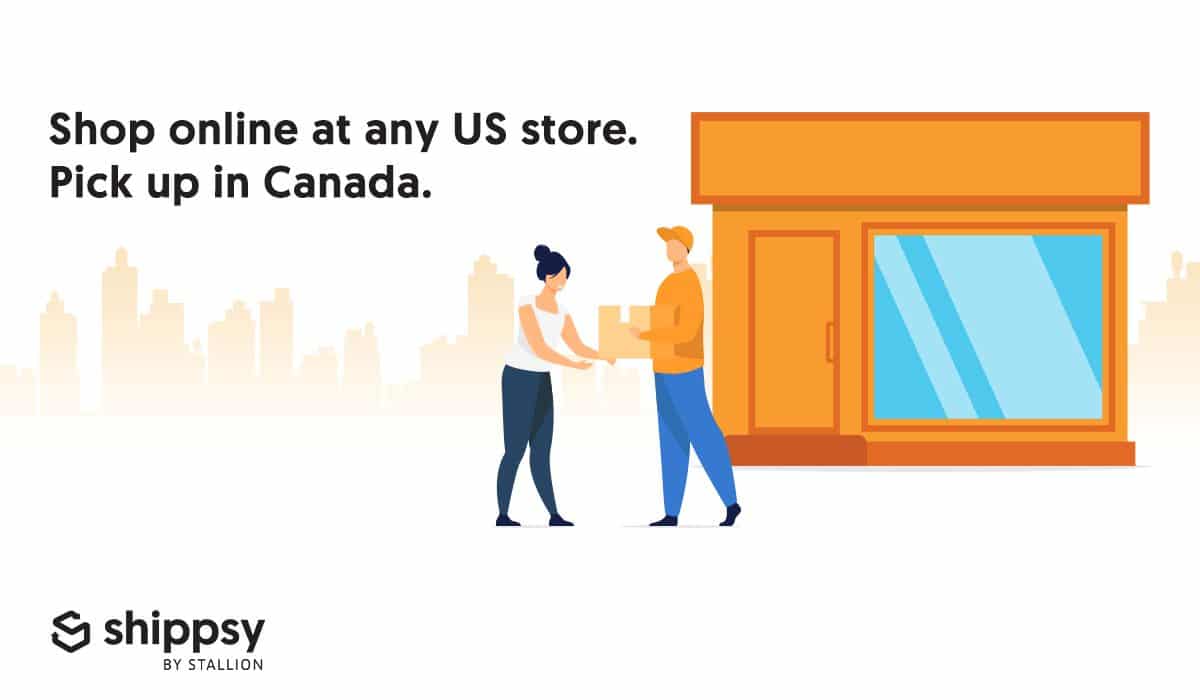 Let's admit it, shipping from the US to Canada can be very costly and many US retailers do not offer a Canadian shipping service. Fortunately, package forwarders, like Shippsy, can help by making cross-border shipping an easy and affordable process for Canadians. However, with all the carriers that claim to be the best, many Canadian customers tend to find it difficult choosing the right one.
So, if you're still deciding which one to choose, here are some details you may want to include in your checklist.
Fastest Shipping Options: Pick Up Or Mail Out With Canada Post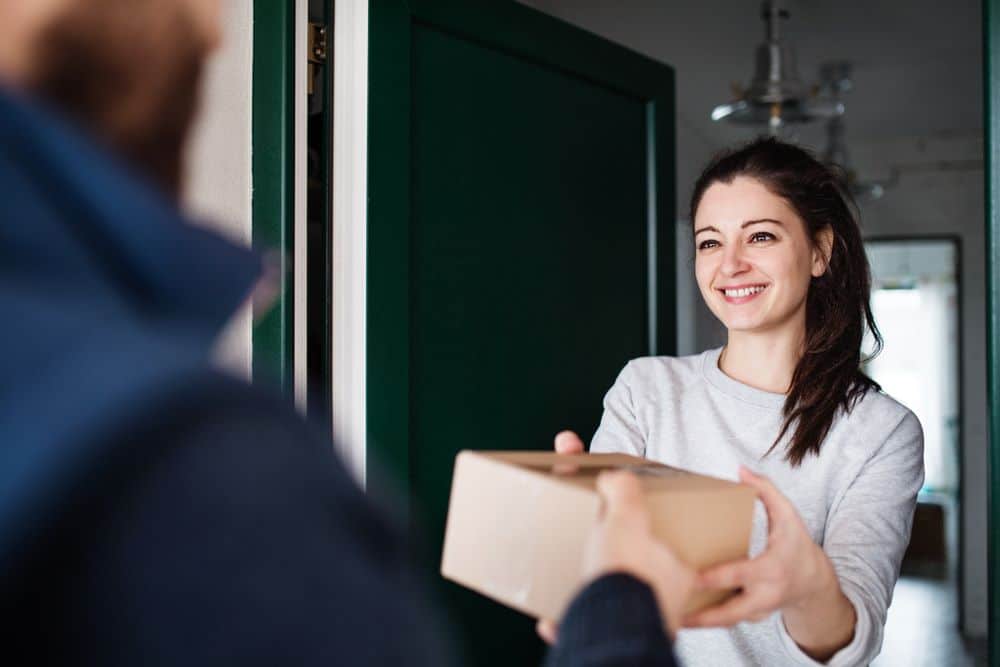 A lot of carriers offer fast shipping options and we know how overwhelming it can be to get to know each one of them. But, with Shippsy, we make our shipping options simple for you! You can choose whether to pick up your shipments at your assigned branch or have it mailed to your doorstep (via Canada Post).
Save Money With Our Cheapest Shipping Rates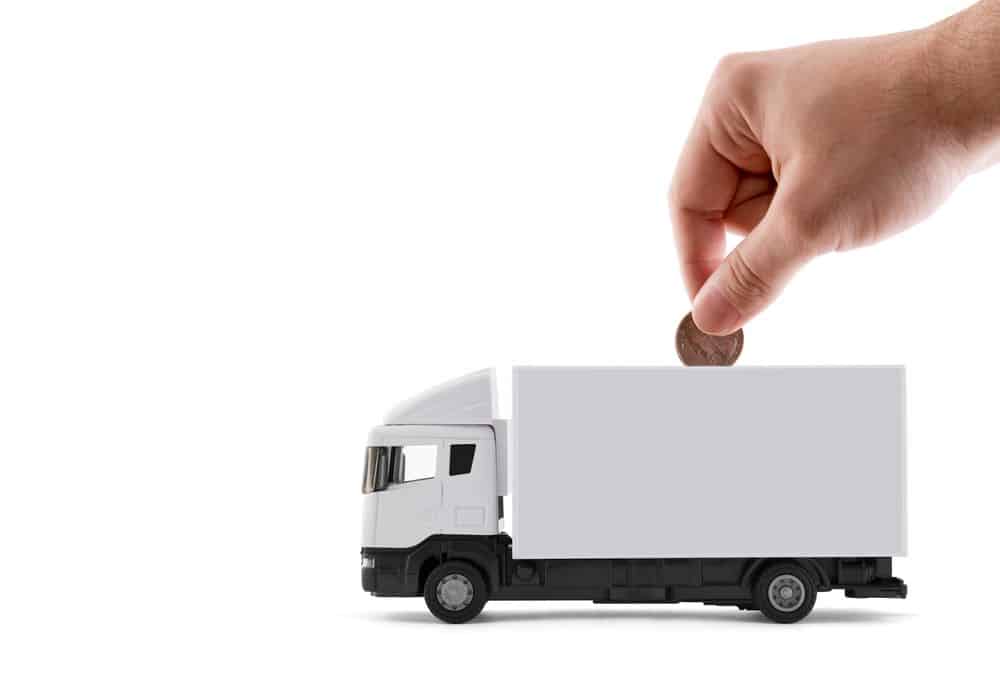 Who says you can't enjoy excellent service, fast delivery, and affordable prices all at once? Check out these prices from Shippsy.
Location
Shipping Rate
Transit Time
Ontario
6.99 CAD + tax (for packages up to 10 lbs)
25% off the handling fee for multiple packages (3+) on the same day
2 - 3 business days

British Columbia and Quebec
7.99 CAD + tax(for packages up to 10 lbs)
4 -7 business days
Use Shippsy's Shipping Calculator
Get your estimate now by using our shipping calculator. It's easy! Just provide the accurate package details in the entry field and hit the Get Rates button to find the available options and prices for your shipments.
Conclusion
Never underestimate the power that comes with having knowledge about the ins and outs of cross-border shipping and choosing the right shipping service provider. After all, it isn't just about shipping your US packages to Canada. It's also about reliability, affordability, and getting an overall excellent service.
Ready to ship? Switch to Shippsy today!
As a Canadian online shopper, this article is your go-to resource for unlocking the full potential of cross-border pickups when shipping from the United States to Canada.
US Stores At Your Fingertips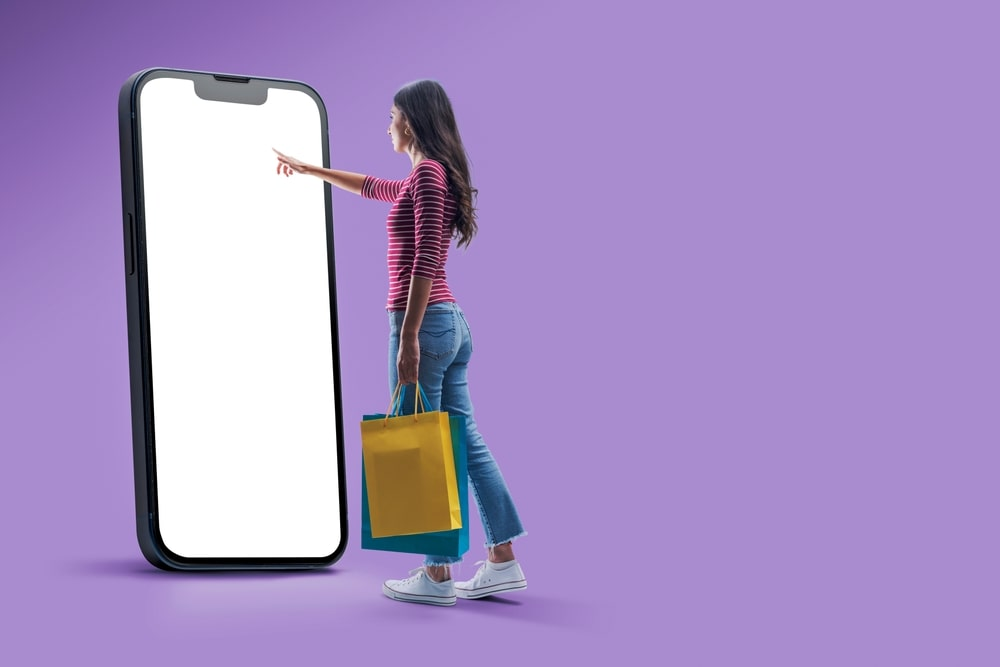 Cross-border pickup services have enabled Canadian shoppers like you to access the US market. Imagine shopping from US stores, discovering unique finds, and snagging exclusive deals—all without stepping outside. This virtual shopping adventure brings the best of global trends right to your location, offering a curated product selection from across the border.
Challenges of Cross-Border Shopping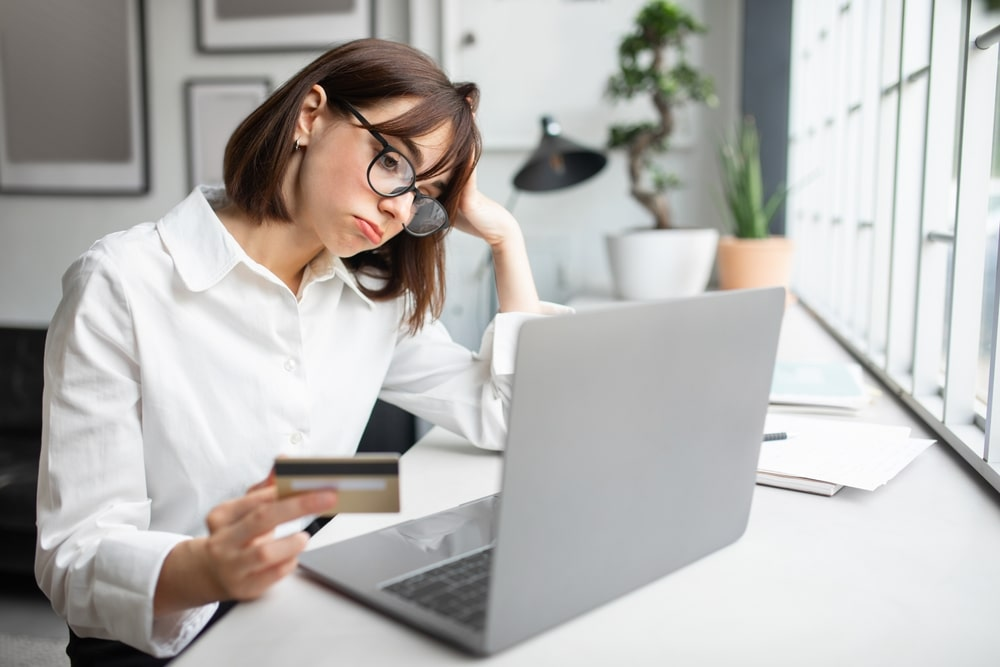 There are unique challenges to overcome when Canadian customers take on the thrilling adventure of cross-border shopping. Getting yourself through shipping complexity, confusing customs processes, and unexpected expenses can be difficult.
As you explore the vast US marketplace, you must be mindful of potential hurdles. Let's break down the typical challenges to cross-border shopping, offering advice and tips to help you find gems across the border.
Shipping Delays
Shipping delays in online cross-border shopping are often due to complex logistics, lengthy customs processing, and varying regulations. Regular Canada shipping and other cross-border shipments involve multiple stages, each subject to unforeseen circumstances. Weather conditions, customs clearance, and transportation issues contribute to delays, emphasizing the need for patience in the shopping journey.
Hidden Fees
Hidden fees in online cross-border shopping arise from customs duties, taxes, and additional charges not initially transparent. Various laws and regulations may result in unanticipated expenses, affecting the overall price. It's crucial to be aware of potential fees to make wise purchase selections and budget accordingly.
Customs Hassles
Customs complications are common due to strict regulations. Packages may undergo a thorough inspection, leading to delays. Understanding and complying with customs requirements is crucial to smooth processing. Addressing these challenges guarantees a more seamless cross-border shopping experience for Canadian shoppers.
Currency Exchange Rates
Currency exchange rates pose common issues, affecting the final cost of items. Exchange rate fluctuations can lead to varying prices, impacting budgeting. Canadian customers should keep up with currency dynamics to make wise, cost-effective purchasing decisions.
Risk of Package Loss or Damage
The risk of loss or damage in cross-border shopping is common due to the extended shipping distances and multiple handling points. Cross-border shipments increase the vulnerability of packages. Canadian shoppers should consider insurance options and choose reliable shipping services to reduce these risks and ensure safe delivery.
Limited Access to Exclusive Deals
It's important to note that some US promotions and discounts may not be readily accessible to shoppers from across the border. Sadly, special offers and exclusive deals are commonly tailored for local customers and may not always extend their benefits to international purchases.
This disparity includes different marketing approaches, regional considerations, and logistical difficulties. If you're a Canadian customer, you must understand this limitation. However, you can still explore other avenues, such as exclusive cross-border promotions, to make sure you enjoy your international shopping endeavours.
Solve Your Shipping Needs: Benefits of Canadian Cross-Border Pickup Services
These services provide a practical solution to shipping issues, offering easily accessible pickup points for streamlined collection. Cost-effectiveness is a key advantage, as shoppers can avoid unexpected fees and enjoy transparent pricing. Customs hassles are minimized, thanks to the guidance and support provided by these pickup services.
Choosing the Right Pickup Service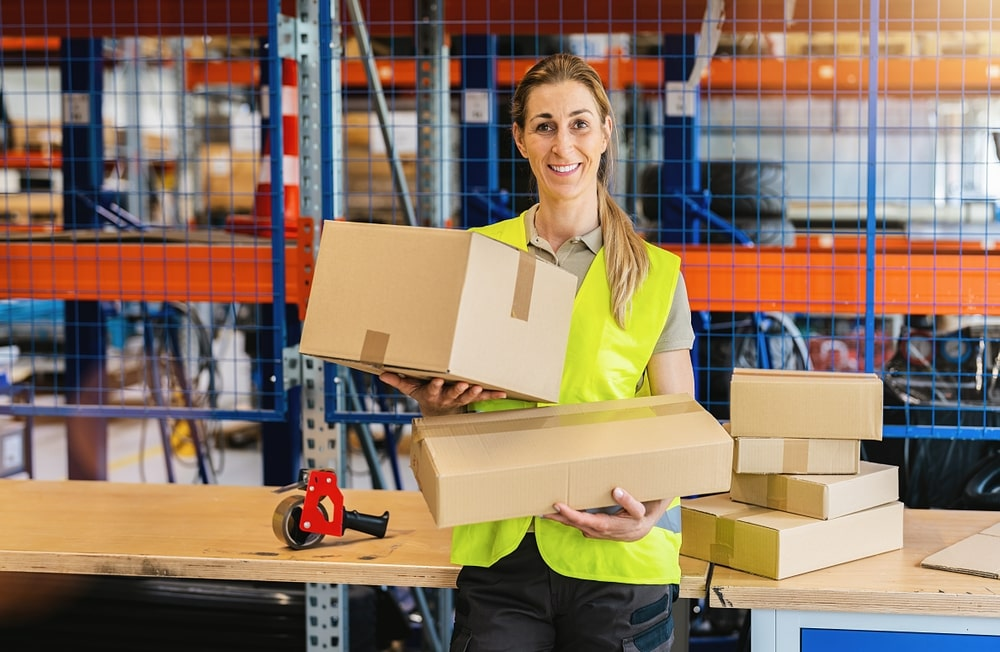 Selecting the ideal pickup service is the key to unlocking a seamless cross-border shopping experience. Every factor—from geographical convenience to shipping choices and customer service—contributes significantly to the timely and cost-effective delivery of your parcel to you.
Location of Pickup Points
It is important to select cross-border pickup points in the most accessible locations. Take a moment to think about how close these pickup sites are to your home and workplace. This thoughtful consideration ensures the ease of claiming your packages and significantly decreases the time and effort invested in the pickup process. You may optimize the effectiveness of the entire delivery and collection procedure by prioritizing providers with conveniently located pickup points.
Service Coverage
Take the time to meticulously verify that the service not only encompasses widely popular online retailers but also extends its reach to include niche platforms. This ensures pickup service continues to be a flexible and accommodating option, regardless of the diversity in your shopping preferences. By selecting a provider with an expansive coverage network, you enhance the accessibility of your chosen and strengthen the adaptability of cross-border pickup to cater to a broad spectrum of online retail sources.
Shipping Options
Take a comprehensive approach by considering key factors such as shipping speed, reliability, and costs. Assessing the shipping speed ensures that your packages are delivered promptly, meeting your expectations for timeliness. The reliability factor speaks to the consistency and dependability of the provider's shipping services. Additionally, a cost consideration takes into account the initial shipping fees and any potential additional expenses.
Shipping Rates and Other Fees
Choosing a cross-border pickup provider requires careful consideration of all costs. This means carefully comparing the expenses, including pickup, delivery fees, and other relevant prices. It's also essential to stay informed about the potential customs duty and tax related to the chosen service, ensuring transparency in financial considerations.
You can make an informed decision that fits your budget by carefully examining these cost-related elements. You can also establish a clear understanding of the financial aspects associated with the cross-border pickup service.
Currently, Shippsy offers the lowest rates amongst cross-border shopping providers within Canada.
Consider Shipping with Shippsy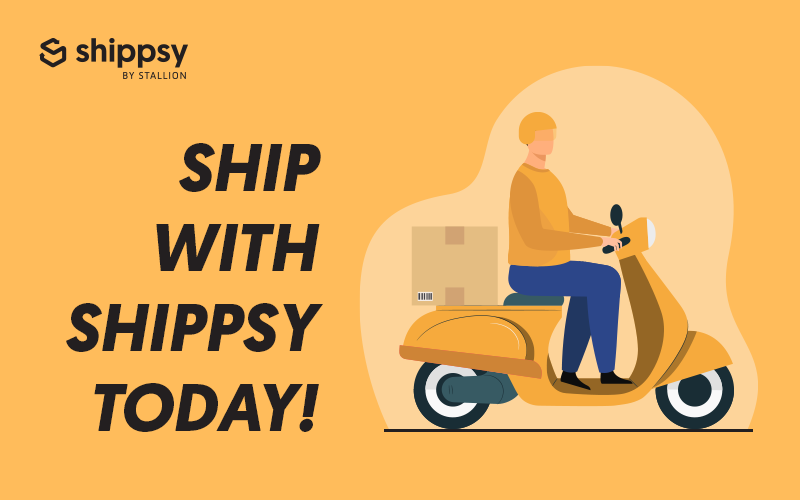 Shippsy is a well-known cross-border shipping company committed to providing a seamless and cost-effective solution for shipping items from the United States to Canada.
Shippsy is a top option for anyone looking for a reliable and practical cross-border shipping solution because of its all-inclusive approach, which guarantees that your things arrive safely and swiftly whether you're sending packages across borders or just shopping online.
How Do Cross-Border Pickups Work With Shippsy?
Create a Shippsy Account. Registering for a Shippsy account will allow you to make use of their excellent cross-border shipping services and receive a free, unique US shipping address. This free US address is your gateway to seamless cross-border shopping, allowing you to indulge in purchases from the United States easily.
Shop From US Retailers. With the unique US address, you can easily explore and buy from various popular American retailers, expanding your access to exclusive products and deals.
Shippsy Recives Your Order. You can expect prompt and efficient notifications as soon as your much-anticipated order reaches Shippsy's US warehouse. Shippsy goes the extra mile to ensure you stay well-informed about the status of your package, keeping you in the loop every step of the way.
Declare Your Items. As part of the seamless process with Shippsy, once your order arrives at their US warehouse, you must provide Shippsy with essential details. Specifically, providing Shippsy with a complete description and accurate value of your items. This step ensures the cross-border shipping process is efficient and aligns with regulatory requirements.
Pay For Shipping and Duties. To complete the final steps of the cross-border shipping process with Shippsy, you must pay the shipping fee and all applicable customs duties and taxes. This step lets you handle all related expenses, ensuring a simple, transparent process and hassle-free delivery to your Canadian location.
Pick Up Your Order. Once the customs clearance process is completed, Shippsy takes convenience further. You gain the flexibility to pick up your eagerly anticipated items at one of Shippsy's strategically located Canadian locations.
With Shippsy, it's not just about delivery—it's about placing control in your hands, offering you the option to collect your cleared order conveniently at a location that suits your schedule and proximity.
How Much Does It Cost to Ship With Shippsy?
| | |
| --- | --- |
| Region | Basic Price |
| Ontario* | CAD 6.99 + applicable tax per package |
| British Columbia | CAD 7.99 + applicable tax per package |
| Québec | CAD 7.99 + applicable tax per package |
*You will get a 25% discount when you request three or more shipments on the same day. The discount does not apply to the regions of B.C. and Québec.
How Many Days Does It Take to Ship With Shippsy?
Enjoy quick transit times of 2-3 business days for Ontario. On the other hand, British Columbia and Québec can anticipate their deliveries within a reasonable 4-7 business days. Shippsy guarantees that your cross-border shopping experience is seamless and tailored to each region's particular requirements, no matter where you are.
Explore the World of Cross-Border Parcel Pick Up With Confidence And Ease
Shippsy empowers you to explore the world of US online shopping with unparalleled confidence and ease. From exclusive deals and timely notifications to efficient customs clearance and region-specific transit times, your cross-border shopping experience will be simplified and personalized.
Come on, we've all been there - wondering how to ship from US to Canada can be a real head-scratcher! While it can be done, it still seems complicated to manage expensive shipping fees and documentation, isn't it?
Luckily, there's a technique that can help every Canadian customer make the most out of cross-border shopping while enjoying the lowest fees ever!
How To Ship From US to Canada Without Breaking The Bank?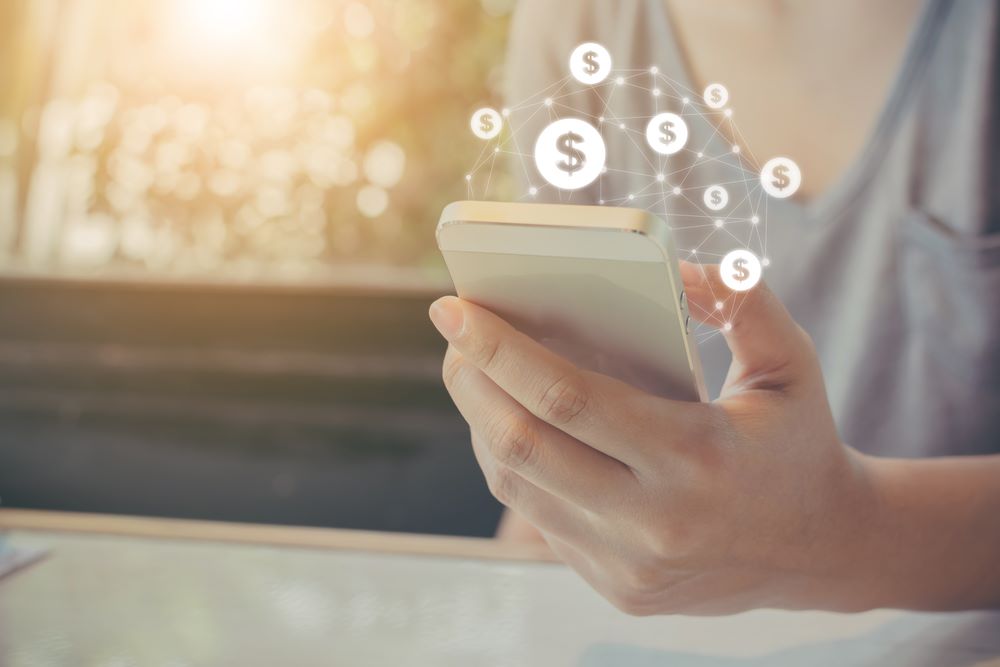 Alright, it's time to spill the beans on this.
To be honest, there are many different ways to pull down the shipping costs and here's what works best for our customers (and may also be best for you!).
Choose A Reliable Package Forwarder
Since there are still a lot of US online stores that do not currently offer shipping to Canada, package forwarders come to the rescue as they ensure that you still get access to the items sold in the US.
However, even shipping parcels into Canada with a package forwarder can be expensive and complicated. Thus, it can still feel like you're spending too much to get your US packages the easiest way possible.
The trick here is to find the most reliable one for you. With all the forwarders from all over Canada, it can be hard to choose one. Luckily, Shippsy offers top-notch features like affordable shipping rates, a simple shipping process, and fast transit time.
Save Money Using The Forwarding Technique
The Forwarding Technique paves the way to pay as low as $10 for cross-border packages' shipping fee and here's how to do it:
Step 1. Ask The Store To Consolidate Your Items
Package consolidation, or combining smaller packages into a single shipment, is an excellent approach to minimizing the empty spaces in shipping boxes, avoiding unnecessary charges, and allowing for a significant reduction in costs.
Here's a trick that worked for me: ask the US retailer and request to pack your multiple purchases into one shipment. Imagine the amount of money you can save by paying for one box, instead of more, right? Plus, you will only have one tracker to monitor your shipment's status.
Step 2. Request 3 Or More Packages On The Same Day (If Shopping From Multiple Vendors)
Requesting multiple packages on the same day is another powerful way to unlock substantial shipping discounts. For example, Shippsy offers a huge discount for customers in Ontario who request three or more packages on the same day. This deal made me save 25% on the handling fee. Taking advantage of this means saving a significant chunk on your shipping!
Step 3. Pick Up In Canada
When you request a home delivery service after a package has arrived in Canada, it costs you extra.
So, to reduce shipping costs it's smarter to pick up packages at a nearby location instead of having them delivered to your doorstep. That's a pretty huge savings right there!
Although the convenience of having it delivered to your doorstep may be hard to beat. It may come down to how far away the nearest branch location of your package forwarder is.
Why Is It Expensive To Ship From The USA To Canada?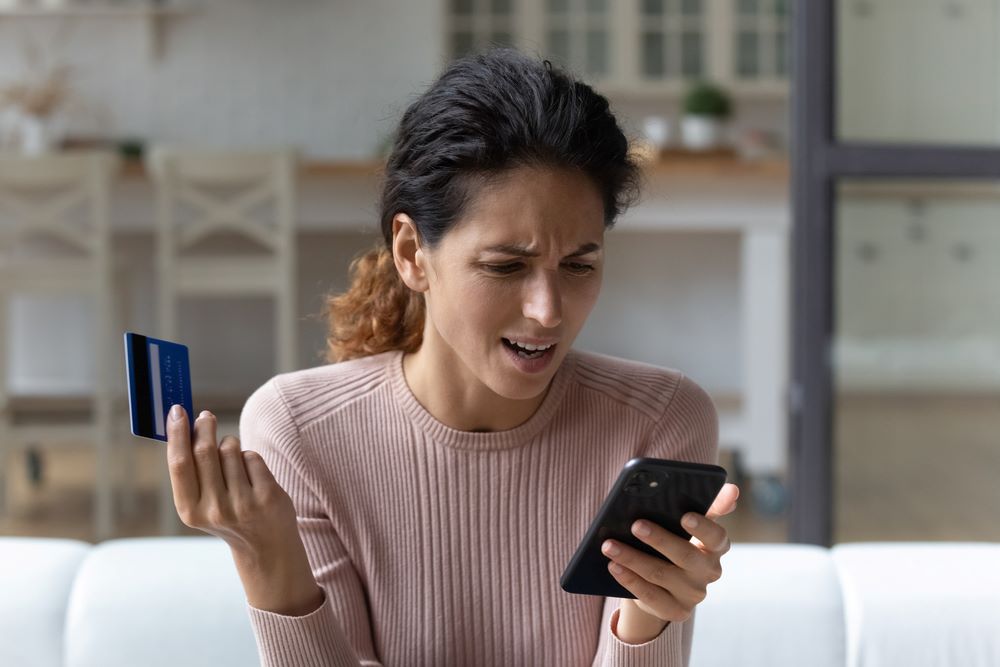 Many Canadian customers have asked this question multiple times while fretting over the total amount they need to pay to get their US orders.
Here are some of the reasons why US-to-Canada shipping is so expensive:
Transportation Costs
Transportation costs for cross-border shipping are really high. After all, shipping packages from the US to Canada include various expenses such as fuel, labour fees, vehicle maintenance, and other operating costs.
Shippsy minimizes these expenses by using ground shipping methods across the border.
Brokerage Fees
Brokerage fees can significantly increase the overall cost of shipping as they cover various services, like customs clearance, documentation, and compliance with import regulations. These fees are often based on the declared package value and can vary depending on the customs process and the shipping carrier's policies.
Note that the customs fees are assessed based on the total item value imported per day.
Tariffs
Let's think of tariffs as taxes on things that we buy from other countries. It may seem like paying extra money on top of what we already spent but it's more than that!
Tariffs are taxes imposed by the Canadian government on certain packages, and the amount we pay in tariffs depends on the type and value of the shipment. Generally, the more expensive the item, the higher we pay in tariffs.
Shipping Options From US To Canada (Major Carriers)
Check out the major shipping options available for shipping from the US to CA. Let's look at the rates for a package weighing 5 lbs (2.2 kg) from New York, USA, to Toronto, Canada.
| | | |
| --- | --- | --- |
| Shipping Option | Cost | Transit Time |
| UPS Standard | $34.49 | 2 business days |
| USPS Priority Mail International | $55.55 | 6 - 10 business days |
| USPS Priority Mail International (Medium Flat Rate Box) | $60.55 | 6-10 business days |
| USPS Priority Mail Express International | $78.80 | 3-5 business days |
| DHL Express | $123.17 | 1 business day |
| UPS Worldwide Expedited | $154.62 | 2 business days |
| UPS Worldwide Saver | $169.35 | 1 business day |
(Note: Prices are shown in USD. You may refer to the shipping carrier's websites for more accurate details and pricing.)
What Is The Cheapest Option To Ship To Canada?
Shippsy is the cheapest cross-border shopping platform in Canada. You can get your packages shipped across the border for as low as $6.99, no other carriers come close to these rates.
Check out our pricing summary below:
Destination
Price
Transit Time
Ontario
$6.99(for up to 10 lbs)
2-3 business days
(Exclusive deal: 25% discount for 3+ packages on the same day)
British Columbia
$7.99(for up to 10 lbs)
4-7 business days
Quebec
$7.99(for up to 10 lbs)
4-7 business days
You may use Shippsy's shipping calculator to find the best rates and options for your shipping needs.
*Amount shown in CAD. Duties and taxes are assessed upon request of the shipment.
Shippsy's Canada Shipping Features To Enjoy
Mail Out Option
If you can't claim your parcel, Shippsy can forward your parcel to Canada Post and they will deliver your parcel to your doorstep for a small added fee.
Tracking Feature
Shippsy provides tracking numbers for you to use in monitoring your parcel's movement. Additionally, you will also receive email notifications of the progress, including when they are ready for pickup.
Live Customer Support
Shippsy's commitment to exceptional customer service begins with live agents who provide a human touch, ensuring that every customer's needs are addressed by a natural person, not automated systems.
Things To Consider Before You Start Shipping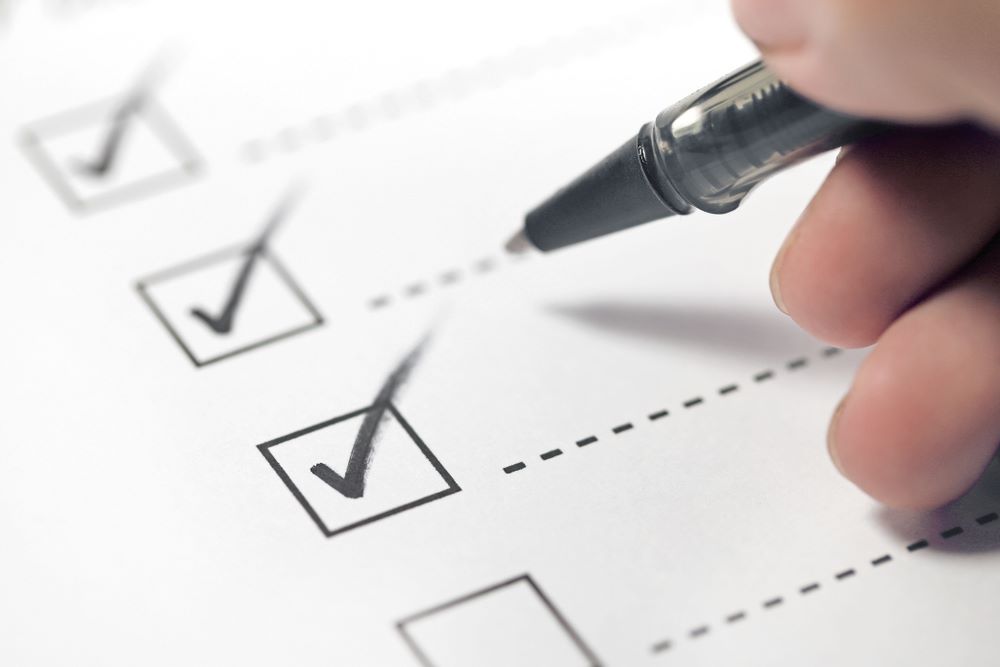 We must always be careful when shopping and shipping from the U.S. Here are some things in my checklist that you may want to include in yours:
Shop Only At Legit US eCommerce Stores
To ensure a smooth and stress-free shopping experience from the US to Canada, always shop only with recognized US eCommerce retailers. These trusted sellers provide secure websites, open policies, accurate product descriptions, and reliable customer ratings and reviews.
By doing so, we can expect to receive high-quality products while avoiding hidden fees and protecting our personal information. Shopping from authorized retailers not only assures that the things we buy are as promised, but it also gives us peace of mind, knowing that we can get help if any issues arise.
Understand Customs Fees
Customs fees are like tolls we pay on our purchases, depending on factors like the package description, value, and origin. Always check the thresholds and guidelines from official sources like the Canada Border Services Agency (CBSA) for the items you are shipping.
Here's another pro tip: Always keep your receipts handy if your shipping carriers ask for them. Knowing about customs fees helps you budget and avoid surprises, making your cross-border shopping journey smoother.
Review The List Of Restricted Items To Ship
For Canadian online shoppers shipping from the US to Canada, reviewing the list of restricted items is a crucial step. These items are the ones you can't casually add to your cart for cross-border shopping. They include things like perishable foods, live plants, and certain electronics.
To find the list, you can visit the CBSA's website or refer to Shippsy's page for the list of prohibited items.
Final Thoughts
Maximize your cross-border shipping experience by minimizing your fees. To make this possible, remember to use the Forwarding Technique and try shipping with Shippsy!