Cross-border shopping has become increasingly popular among Canadians seeking better deals, numerous product options, and unique shopping experiences. Having a US shipping address makes cross-border shopping so much simpler and cheaper!
Whether you're a savvy shopper or a business owner looking to expand your product options, understanding the relevance of a US shipping address will transform how you approach overseas buying.
Let's explore the importance of using a US shipping address for Canadians and how it enables cheaper cross-border shopping
How Can Canadians Get Their US Shipping Address for Canada?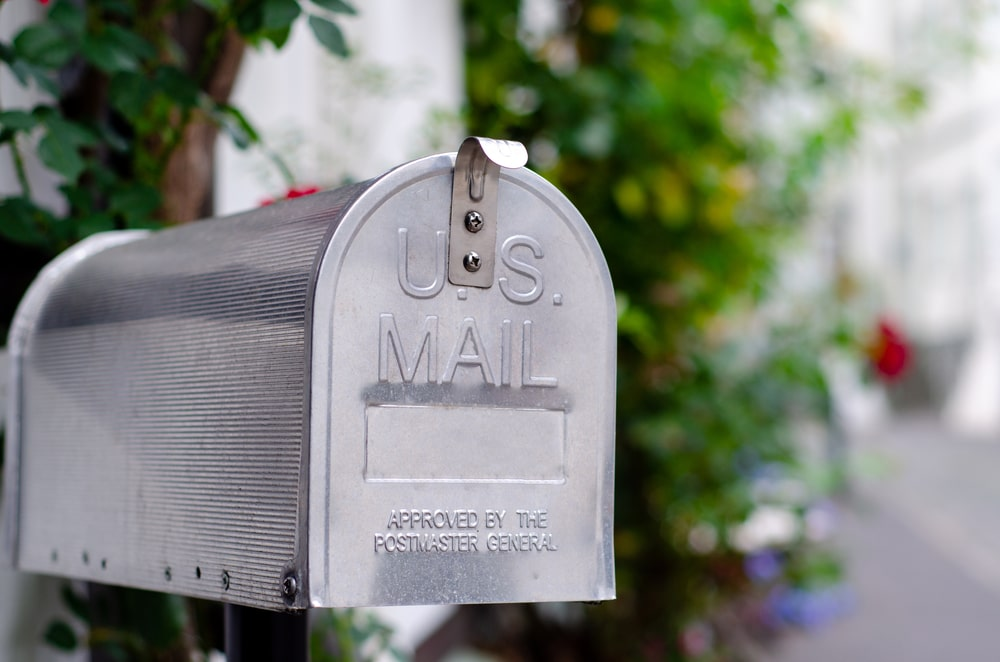 For Canadians who love shopping online, you might want to take advantage of the numerous offers and better deals available in the US market. However, it is also crucial to consider having your own US shipping address. It allows you to shop from a US-based store, use your US address and have your packages forwarded to your Canadian address.
Let's check some practical steps enabling you to benefit from the convenience and affordability of US Shipping.
Definition
Pros
Cons
Renting a Virtual Address
Renting a virtual US address involves getting a US-based address through a service.
It involves a longer-term commitment, typically on a subscription basis, providing a consistent US address for ongoing cross-border shopping.
1. Access to more US stores.

2. Better deals and pricing.

3. Bypassing shipping restrictions.

4. Consolidating packages is an option.

5. Seamless cross-border shopping
1. Additional costs for the virtual address service.

2. Potential delays in package forwarding.

3. Limitations on specific products or retailers.

4. Need to manage and track packages across two addresses.
Exploring Temporary US Address Options
A temporary US address option offers a short-term solution, allowing Canadians to use a US address for a limited period. This is useful for occasional or one-time purchases.
1. Flexibility for occasional purchases.

2. Lower costs compared to a long-term subscription.

3. Ability to access US products and availability.

4. No long-term commitment.
1. Limited duration for package forwarding.

2. Potential restrictions on certain retailers or products.

3. Additional costs for each package forwarding request.

4. Need to manage multiple addresses for each request.
Purchasing directly from US Retailers Offering Canadian Shipping
This service involves shopping on US retailer websites explicitly catering to Canadian customers.

These retailers offer Canadian ($) pricing, shipping options, customs border clearance, and localized customer support, making the shopping experience more convenient and tailored to the needs of Canadians.
1 . Canadian pricing and deals.

2. Localized shipping options and customs clearance.

3. Dedicated support for Canadians.

4. Seamless shopping experience tailored to Canadian preference.
1. Potentially higher prices compared to US pricing.

2. Limited product selection compared to the US market.

3. Potential delays in shipping or customer service due to cross-border logistics.
Collaborating with Cross-Border Shipping Companies
It involves partnering with a service specializing in shipping packaging from the US to Canada.

Canadians shopping online in US stores can ship their purchases to the company's US warehouse, which handles customs clearance, international shipping, and delivery to the customer's Canadian locations.
1. Streamlined customs clearance and international shipping.

2. Cost-effective shipping rates.

3. Consolidation of multiple packages for savings.

4. Dedicated support for cross-border logistics, ensuring a smooth shopping experience for Canadians.
1. Additional shipping fees.

2. Longer delivery times compared to domestic shipping.

3. Potential limitations on certain products or retailers.

4. Need to coordinate package delivery and customs clearance with the shipping company.
What Are The Considerations Canadians Should Know When Ordering From the US?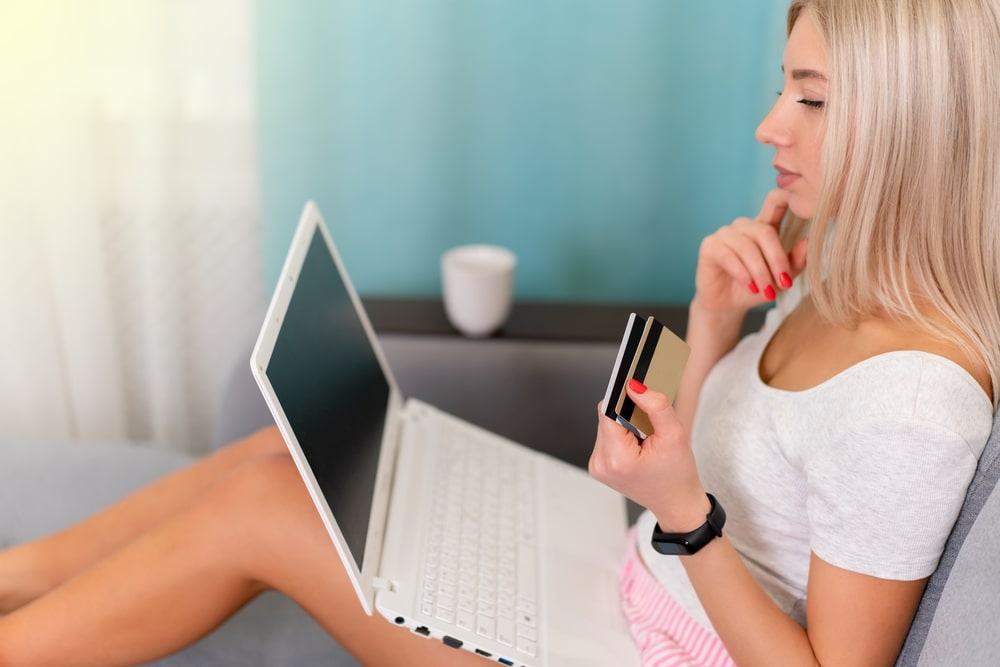 You must remember that there are crucial factors to consider when you place orders from a US retail store ensuring a smooth and satisfactory shopping and delivery experience. Knowing and understanding these considerations can help you resolve potential challenges such as customs duties, shipping fees, currency conversion, and returns.
Consolidation and Package Forwarding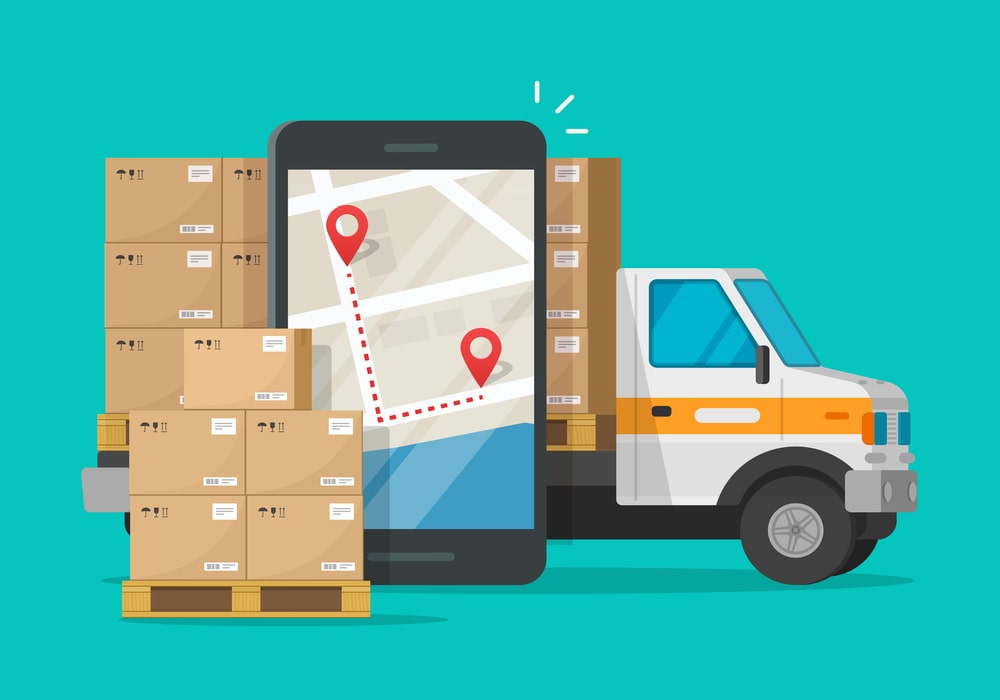 Consolidation combines multiple packages into one shipment, reducing shipping costs and duties and taxes. Meanwhile, by giving Canadians a US address for package shipping, package forwarding gets around limitations, ensuring they can shop at any US retailer.
These services improve accessibility, affordability, and convenience by expediting the shipping procedure and potentially reducing costs for cross-border shoppers in Canada.
Addressing Customs and Duties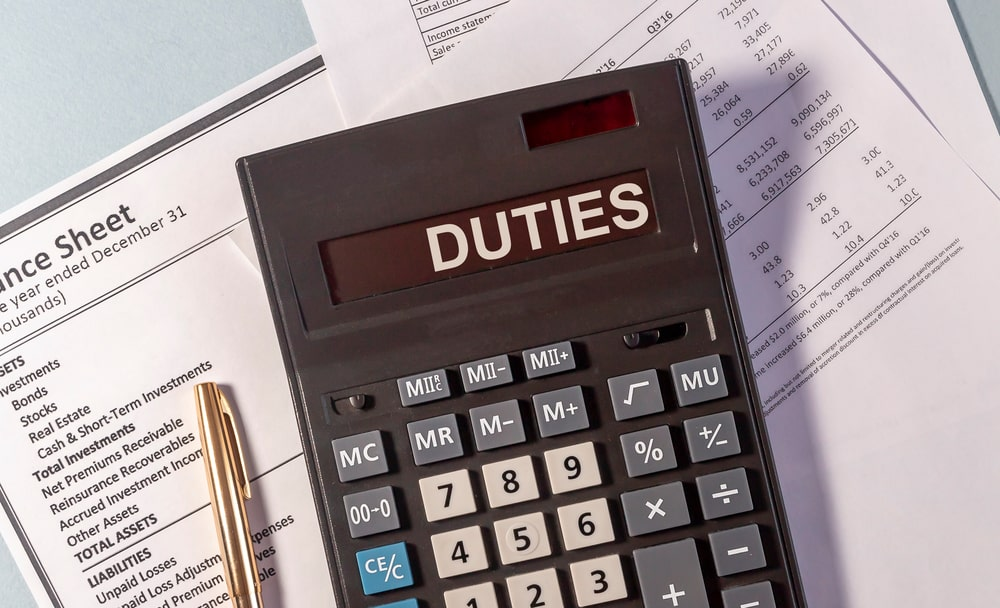 Due to potential fees imposed by the Canadian government on imported goods, addressing customs and duties is essential when you do cross-border shopping. It can help you understand customs regulations, avoiding unexpected costs and delays.
Furthermore, knowledge of duty thresholds, exemptions, and proper documentation ensures compliance, a smoother shopping experience, and appropriate budgeting for any additional expenses when importing goods to Canada.
Safety, Security, and Reliability
Safety, security, and reliability ensure a positive and trustworthy shopping experience. You must safeguard your personal and financial information, secure payment methods, and verify the retailer's reputation and customer reviews. A reliable shipping and delivery service is essential to ensure that when the package arrives, it is undamaged and right on the delivery date.
Prioritizing safety, security, and reliability helps Canadians shop with confidence, prevents risks of fraud or identity theft, and ensures a smooth and satisfactory online shopping experience from US-based stores.
Shipping to US Mailbox for Canadian Shoppers
Having a US mailbox provides Canadians with a convenient and reliable address for package delivery, allowing them to take advantage of US-only deals, free shipping within the US, and access to a broader range of products. It eliminates the need for international shipping, reduces shipping costs, and simplifies the customs clearance process.
Shipping to a US mailbox streamlines online shopping for Canadians, providing them with greater flexibility, affordability, and accessibility to US retailers.
Why should Canadian Cross-Border Shoppers Get US Shipping Address?
Let's talk about some of the reasons why Canadian cross-border shoppers should consider acquiring a US shipping address.
Limited Availability of Products in Canada
Canadian consumers often face limited availability of items compared to the US market due to factors such as a smaller population and market size, distribution agreements, regulatory barriers, and consumer demand differences.
The small market may make it less economically viable for some companies to establish a strong presence or distribution network. Additionally, regulatory requirements and regional restrictions can further limit the availability of certain products within the Canadian market.
Lower Prices and Betters Deals In The US
The US market often offers lower prices and better deals than the Canadian market due to several factors, including scale economies, a larger consumer base, and potentially lower production or distribution costs. Furthermore, frequent promotions, discounts, and sales events in the US market provide opportunities for significant savings.
Canadian residents may find it more affordable to purchase products from the US thanks to the favourable exchange rate. When taken as a whole, these elements give US retailers a pricing advantage.
Access To A Wider Variety Of Products
Due to its greater population, competitive retail environment, innovation hub, and different regulations, the US market offers a wider selection of items than the Canadian market.
Because there are more customers in the US, you can notice the vast different product options to satisfy different tastes and specialized niches. Furthermore, the US's long history as a center of innovation and entrepreneurship provided its customers with new and innovative items.
Regulation and distribution agreements have also impacted product availability.
Popular US Retailers for Canadians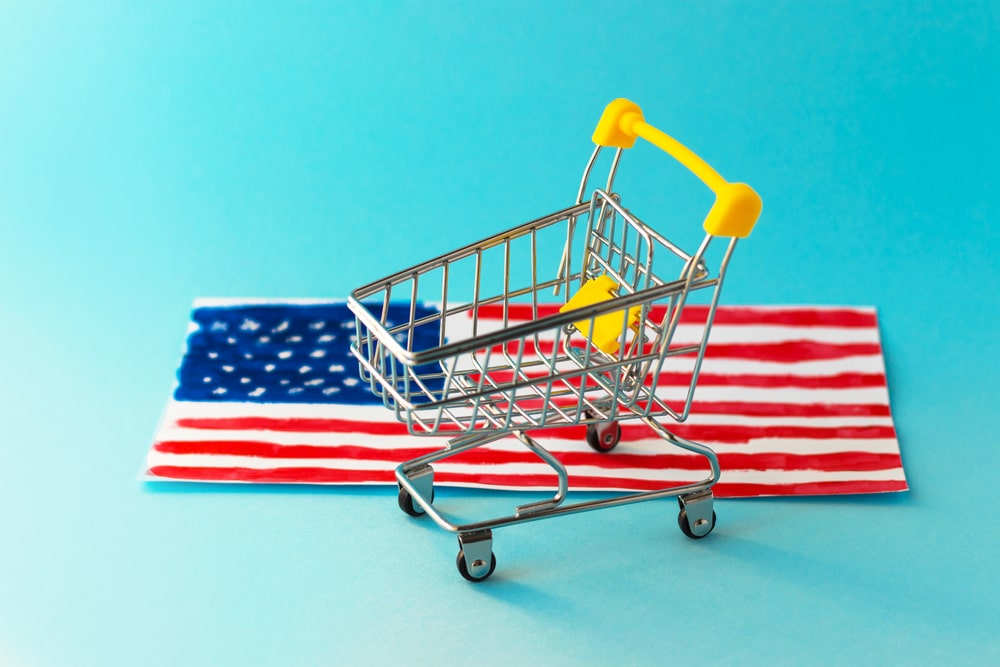 There are numerous retailers to shop from in the US; here are some of the most popular ones.
Amazon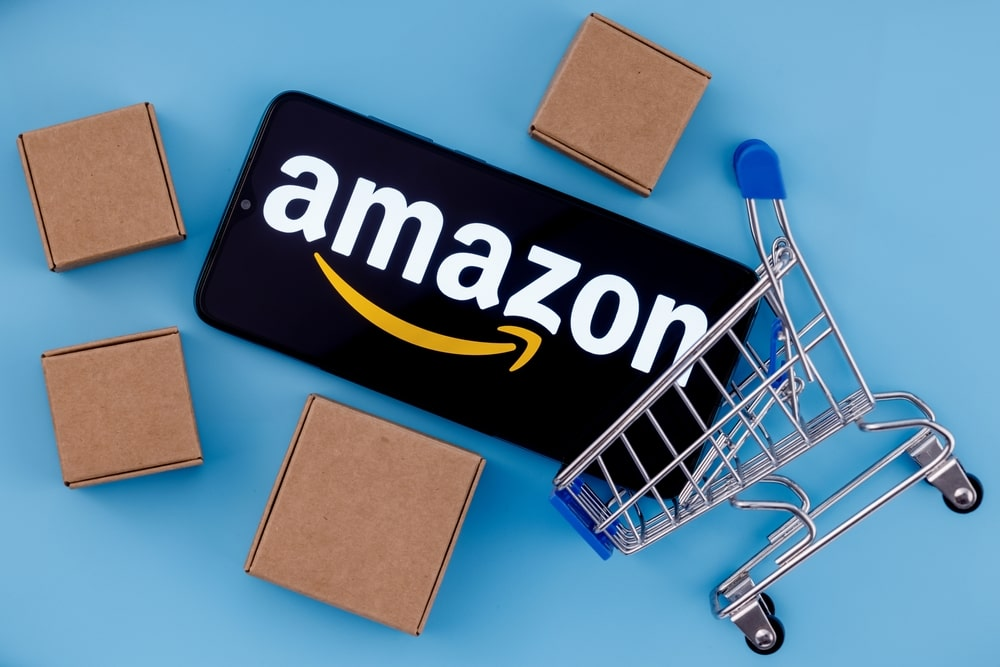 Amazon US is a global eCommerce giant offering a wide product range across various categories, including electronics, books, fashion, home goods, and more. You should consider buying from Amazon because of its comprehensive product assortment, competitive pricing, convenient shopping experience, reliable shipping, positive customer reviews, and easy returns.
eBay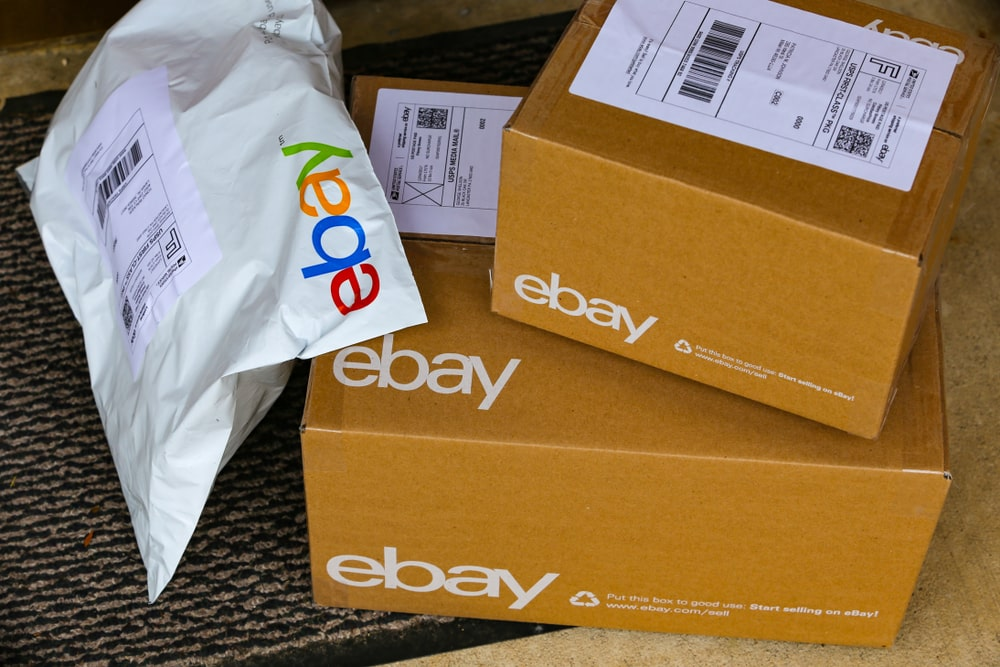 eBay is an online marketplace where individuals and businesses sell new and used items, providing a wide selection of products across different categories. eBay's wide product selection includes unique and hard-to-find items, making them a popular eCommerce platform. They can offer you the best opportunities to find deals, access international sellers, and explore collectibles and niche products.
It also provides competitive pricing and global marketplace access and has buyer protection policies. The platform's user-friendly interface, seller ratings, and reviews provide transparency and ease of use.
Walmart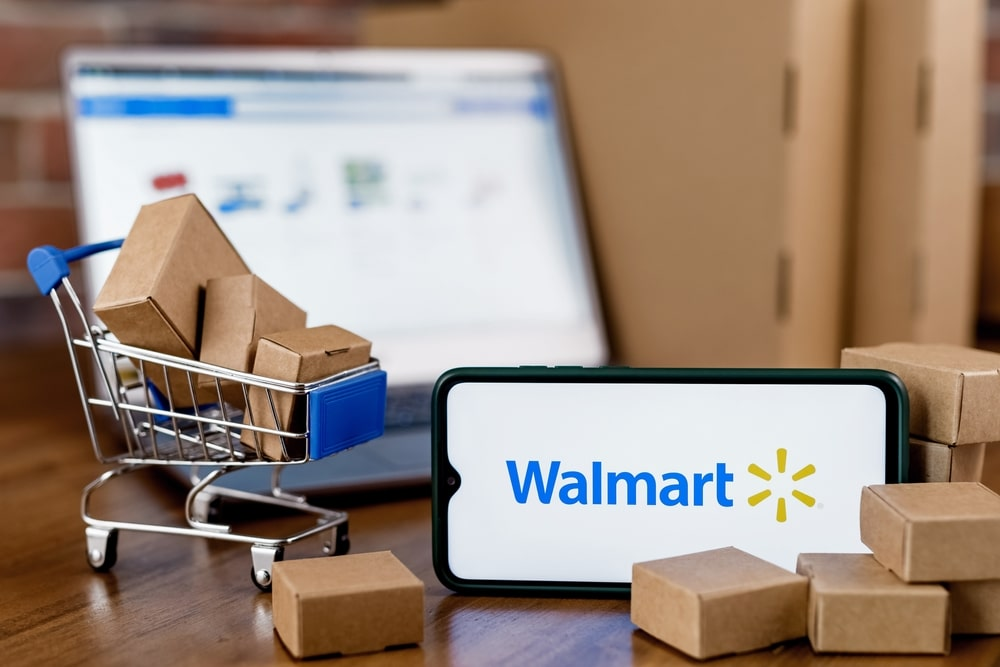 You can easily find a wide selection of products like groceries, electronics, household items, or everyday essentials at Walmart. They have price-matching and savings programs, allowing you to save hundreds when you shop online. Walmart US has incredible exclusive deals from time to time making it worthwhile to shop certain items even though the company is established in Canada as well.
Etsy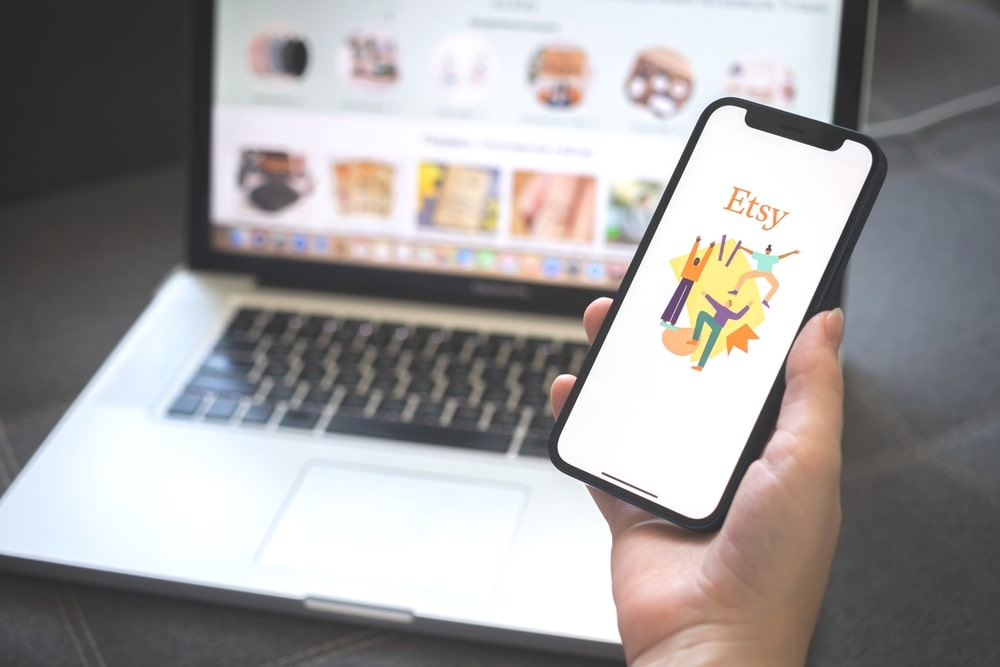 With a focus on craftsmanship and creativity, Etsy offers a wide range of one-of-a-kind items, including handmade crafts, personalized gifts, artwork, and vintage goods.
Apart from getting a customized item, you're also supporting independent artists, artisans, and small businesses by purchasing from Etsy. Moreover, the platform's user-friendly interface, seller reviews, and direct communication with sellers foster a personalized and enjoyable shopping experience.
Target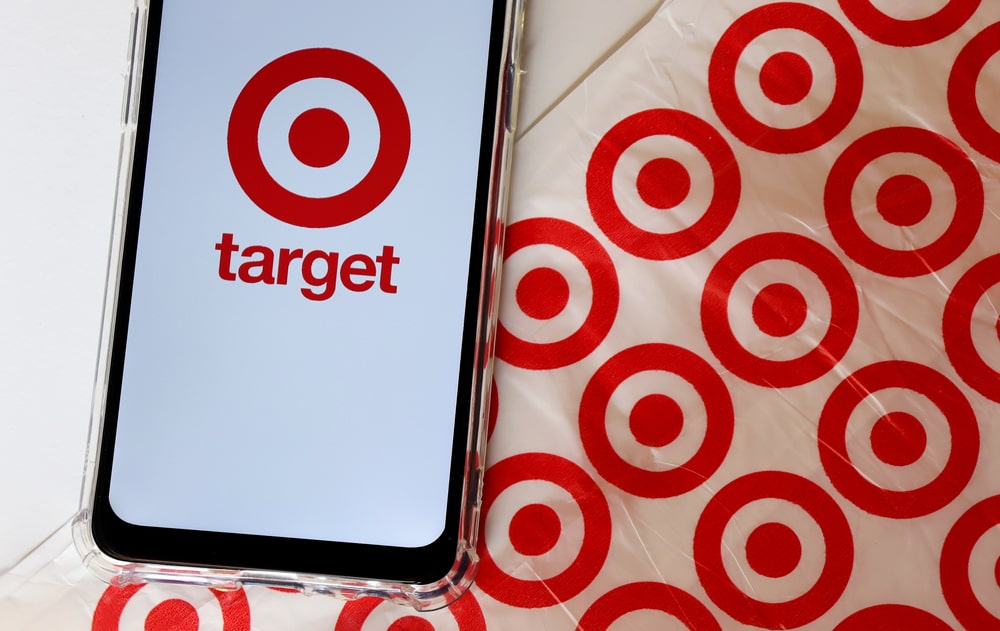 Target is different from other eCommerce platforms as they offer an omnichannel shopping experience. They have a diverse range of products, competitive pricing, and frequent sales, adding value to customers. Target's convenient same-day delivery and loyalty programs further enhance the shopping experience, making it a preferred destination for online shoppers in Canada.
Sephora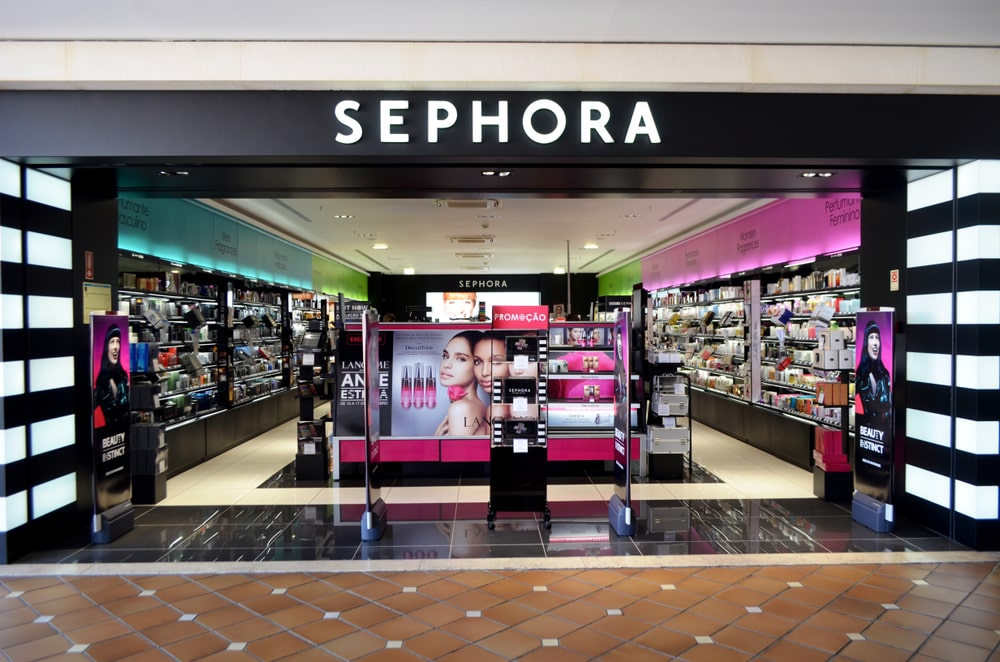 Sephora is the best place to be if you want to purchase beauty products, including cosmetics, skincare, and fragrances. With a focus on quality and innovation, Sephora provides a trusted platform for beauty enthusiasts. Sephora's loyalty program, free samples, and generous return policy further add value, making it a go-to destination for all your beauty needs.
Ulta Beauty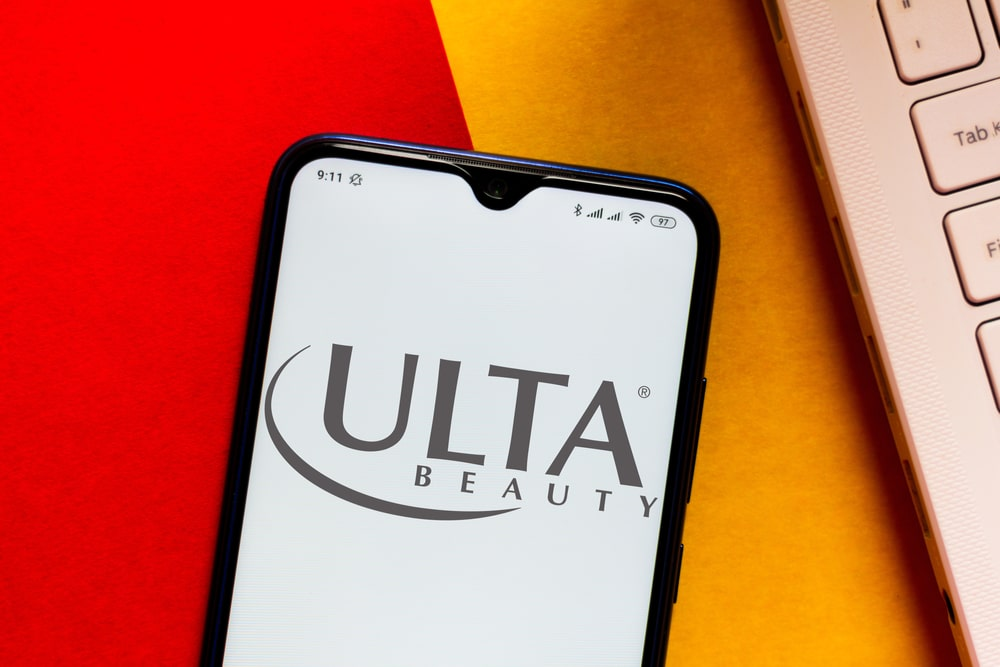 Ulta Beauty offers a comprehensive selection of beauty products, including cosmetics, skincare, haircare, and fragrances from both high-end and affordable brands. What sets Ulta Beauty apart is its integration of salon services, in-store beauty consultations, and events, creating a holistic beauty destination. They also have a rewards program, exclusive promotions, and a generous return policy.
iHerb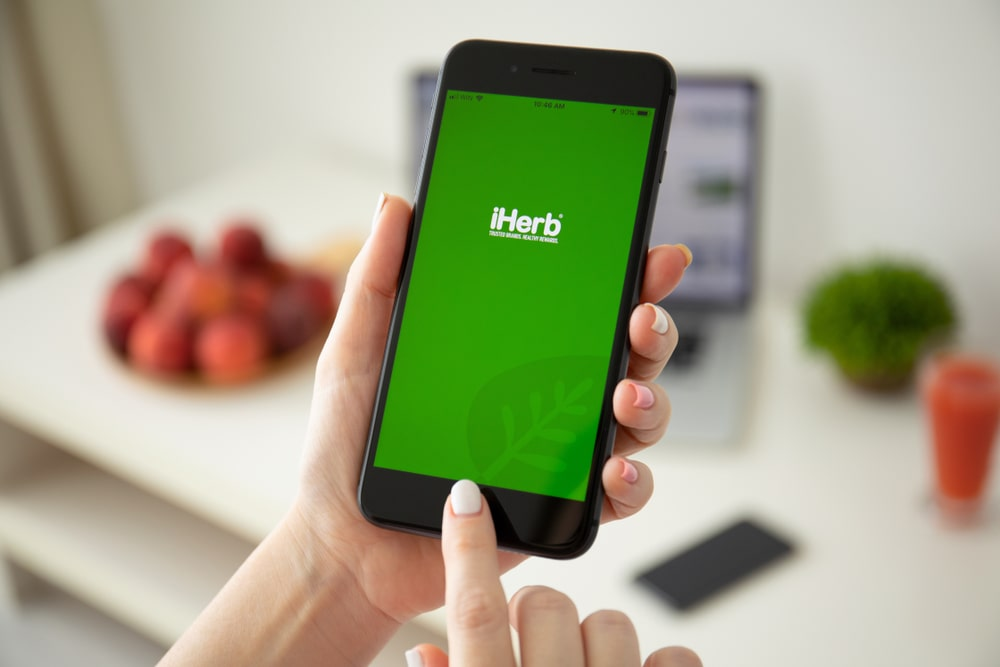 iHerb offers a wide range of natural health and wellness products, including vitamins, supplements, herbal remedies, personal care items, natural beauty products, and organic groceries. They are well known for their extensive selection, competitive pricing, and reliable quality. So, if you're looking for natural and sustainable products supporting your well-being and healthy lifestyle, iHerb is one of the best go-to options.
ModCloth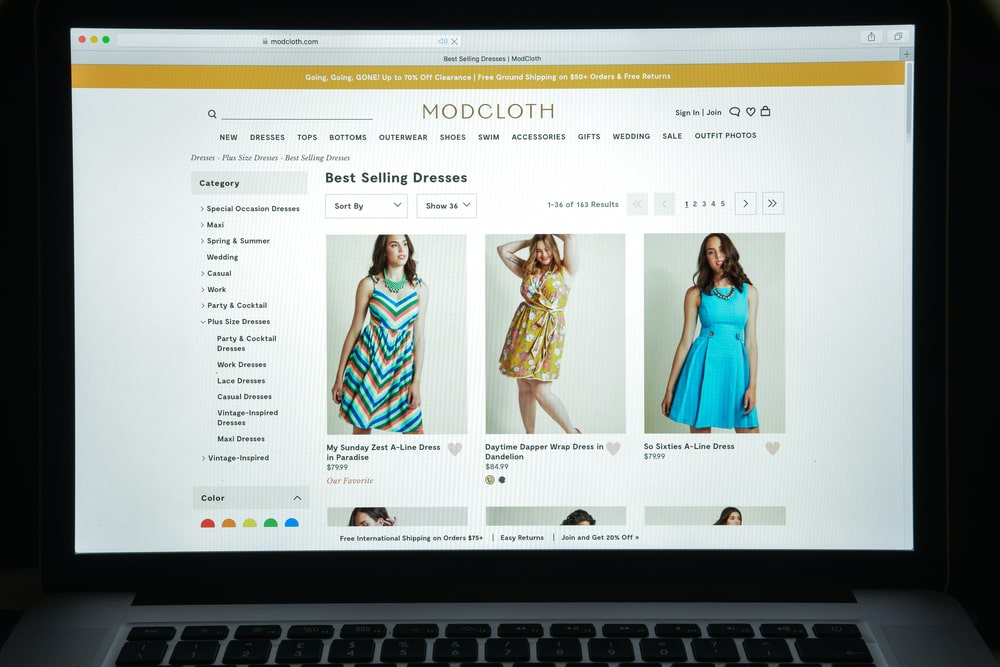 ModCloth is popular for its unique and vintage-inspired fashion styles. They have a vast selection of clothing, accessories, and footwear, celebrating individuality and self-expression. They emphasize inclusivity and body positivity, providing fashion options for all sizes and styles.
If you need a retro-inspired dress, some quirky accessories, or statement pieces, Modcloth can provide you with a curated collection that helps you stand out and express your personal style.
Huckberry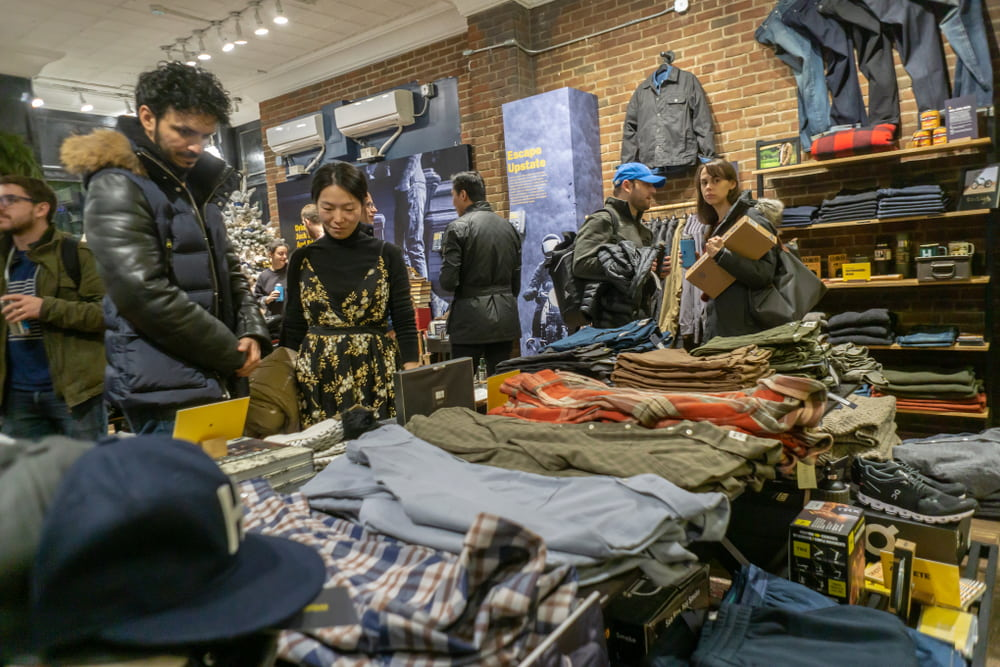 Huckberry has a curated selection of men's clothing, gear, and accessories for outdoor and adventure enthusiasts. They have a unique blend of quality and style, with a focus on functional and durable products. Since Huckberry curates a collection that appeals to modern adventurer, you can choose from their numerous apparel and footwear.
Ship To Your Canadian Address With Shippsy
Shippsy offers a range of benefits for cross-border shoppers. With a US-based address, you gain access to US retailers that may not offer international shipping or have restrictions for Canadian customers.
They provide cost-effective rates, ensuring the best value for your expenses. Shippsy assists with customs documentation and proper declaration, facilitating a smoother clearance process. With secure warehousing, your packages are stored safely until shipment. Tracking services and dedicated customer support are available for monitoring and assistance throughout the shipping journey.
Is It Expensive To Get A US Border Shipping Address with Shippsy?
Absolutely, NOT! Shippsy provides a free US shipping address to all its users. We also don't collect monthly subscription fees, so you don't have to worry about it.
Contact Us
We love to hear from you!
If you have any questions, concerns, or inquiries, we're here to help. Reach out to our dedicated customer support team for assistance regarding our services or any specific queries your may have. You can contact us through the following channels:
Customer Support Email: [email protected]
Phone: 888-744-7779
Live: Visit our website and click on the live chat feature to connect with a representative instantly.
Follow Us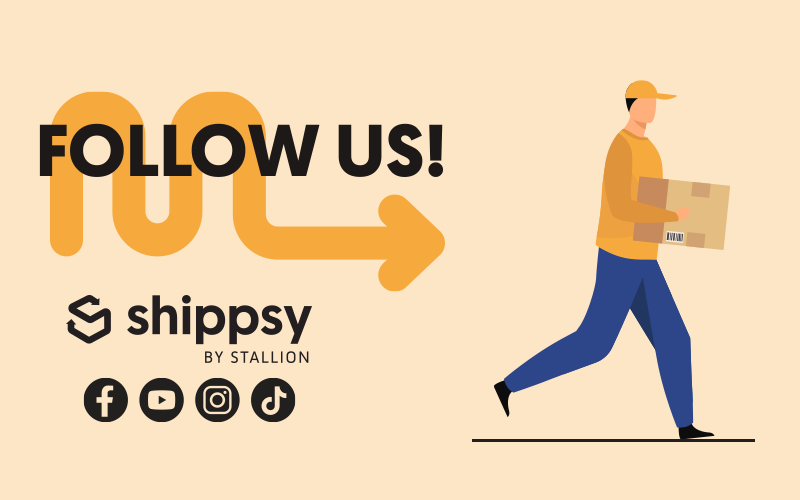 Stay connected with Shippsy and be the first to know about our latest updates, promotions, and helpful tips for cross-border shopping. Follow us on our social media channels to join our community and stay informed, TikTok and Instagram: @loveshippsy.
Now that you know the best way to get a US address for shopping in Canada, what are you waiting for? Join our growing community of satisfied customers and be a part of the Shippsy family.