Shopping at Kohl's is an experience like no other. With a wide selection of high-quality products, like clothes and accessories, this American department store has something for everyone.
If you're looking for a great place to buy clothes, Kohls USA is the perfect retail store for you! In this blog post, we will present some of the best shopping tips for customers shopping in the online store for new clothes.
Plus, we'll also answer your question, "Does Kohl's ship to Canada?" and provide you with tricks on how to send your Kohl's items from the USA to Canada using the best cross-border package forwarder, the fastest and most affordable way possible.
So, what are you waiting for? Read now!
Why Shop At Kohl's?
Canadian shoppers looking for trendy and affordable clothing should consider shopping online at Kohl's stores. Here are some of the reasons why:
Kohl's, a US-based retailer, features top brands from the USA, ensuring customers get high-quality apparel at reasonable prices.
They also regularly offer discounts and promotions on their clothing items, allowing shoppers to get great deals on their favourite brands.
Their website is easy to navigate, making it simple to find the perfect outfit for any occasion.
Finally, with their wide selection of items, Canadian shoppers can purchase with confidence, knowing that they are getting the most items and best value for their money without compromising on quality.
Is Kohl's In Canada?
Unfortunately, all Kohl's physical stores are only available in all US territories except Hawaii. There are currently over 1,100 stores in different US states.
Does Kohl's Ship To Canada Or Offer International Shipping?
Unfortunately. Kohl's does not offer shipping to Canada. A shipping option to international destinations is also currently unavailable. However, all hope is not lost, read more to find out!
How To Get Your Kohl's Order Shipped To Canada
To have your Kohl's order shipped from the USA to Canada, you may use a US shipping address from a reliable package forwarder for a more convenient and easier access to the store.
With its simple shipping process, free shipping address, low-cost shipping fees, and premium US-to-Canada shipping service, you can now shop and ship all you want at many US retailers, including Kohl's!
Shippsy's Tips On Choosing Clothes
Now that you have an idea of how to ship your Kohl's items to Canada, check out these tips Shippsy would like to share as you purchase your new clothing item.
Know Your Personal Style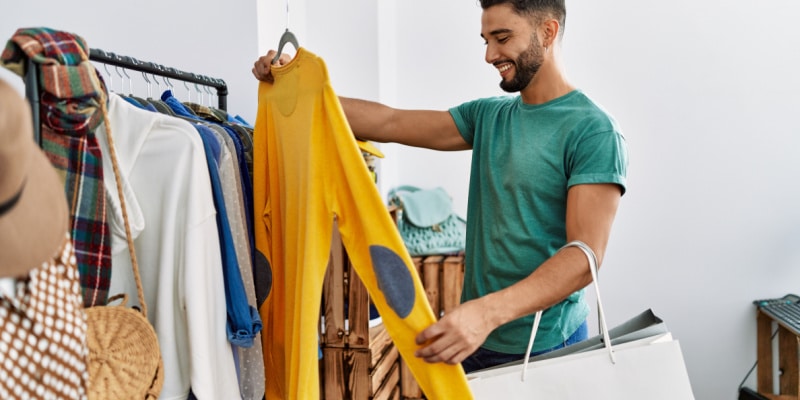 Knowing your style is crucial when shopping for clothes at Kohl's, or any other retailer for that matter.
Your personal style reflects your personality, lifestyle, and preferences, and it helps you make informed decisions about what clothes to buy.
By knowing your style, you can shop confidently and avoid purchasing items that don't fit your wardrobe or make you feel uncomfortable. Kohl's offers a vast selection of clothing options, from trendy to classic styles, so it's essential to know your preferences to make the most of your shopping experience.
Also, understanding your personal style can help you mix and match clothing items and create versatile outfits that reflect your personality and style.
Know Your Colour Palette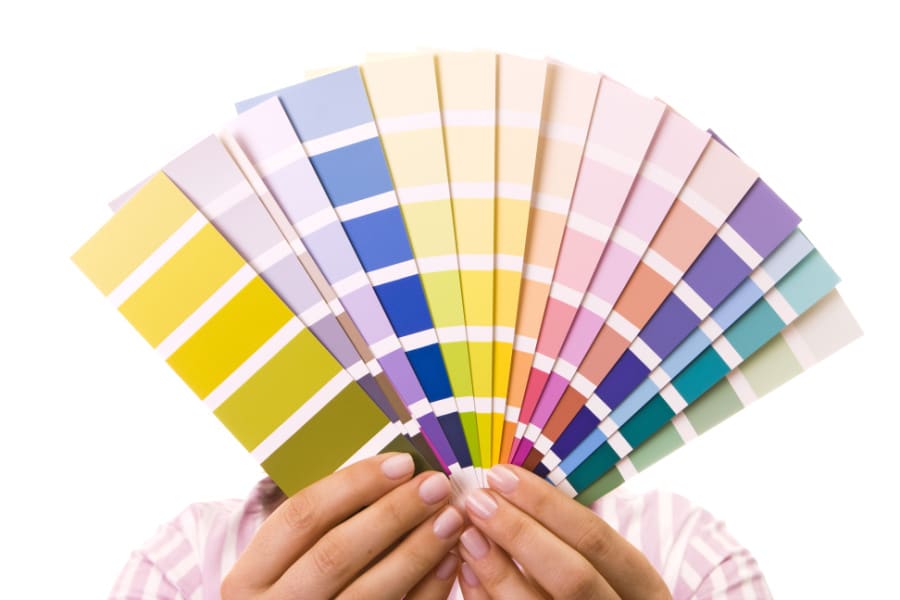 Knowing your color palette is important when shopping for clothes because colors can significantly impact how you look and feel.
Understanding which colors complement your skin tone, hair, and eye color can help you choose clothes that make you look your best and feel confident. Also, it can help you create a great wardrobe with pieces that mix and match well together.
Knowing your color palette can help you avoid purchasing items that don't suit you, which can save you time and money in the long run.
Check The Seller's Size Guide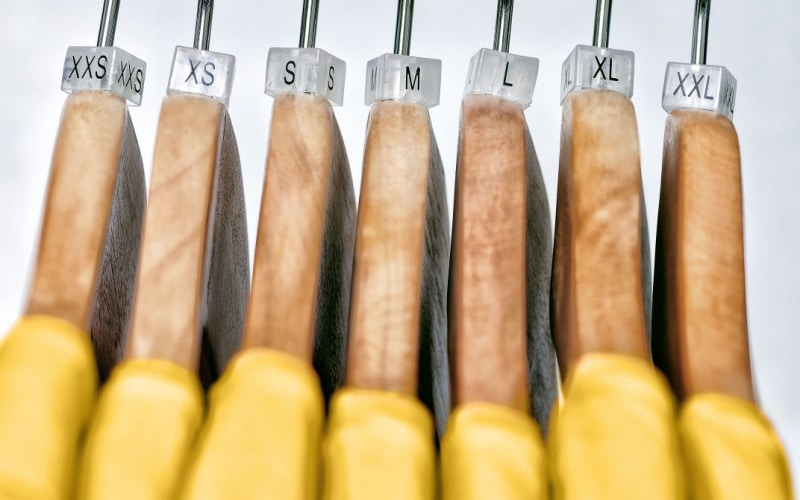 Sizes can vary significantly between different brands and clothing lines, so relying on your usual size may not be the best choice.
By referring to the seller's size guide, you can determine which size will fit you best in store, based on your measurements. It can help you avoid the inconvenience and hassle of returning clothes that don't fit.
Taking the time to check the seller's size guide before making a purchase can ensure that you receive clothing that fits well and makes you feel comfortable and confident.
Check The Fabrics And Material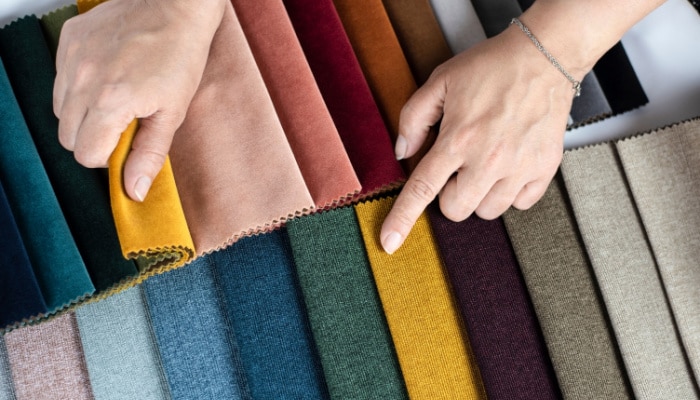 Fabrics and materials can greatly impact how a garment looks, feels, and wears. Knowing the fabric or material of a clothing item can help you determine whether it's suitable for the occasion and your personal preferences.
Suppose you're looking for a dress for a summer wedding. In that case, you'll want to choose a lightweight and breathable fabric, such as cotton or linen, to stay comfortable in the heat.
Similarly, if you're looking for a pair of pants for work, you may want to choose a durable and wrinkle-resistant fabric, such as polyester or wool, to ensure that they look professional throughout the day.
How To Ship Items From The US To Canada
Get zero headaches while you have your packages shipped to Canada!
Your best cross-border package shipping experience starts as soon as you use Shippsy's shipping options to ship packages from the US to Canada.
Create Your Shippsy Account - Go to Shippsy's website and click the Get Started button to create your Shippsy account. Provide your correct contact information, and make sure to read the terms and conditions as you complete signing up to Shippsy.
Use Your US Shipping Address - You can find your unique US address in your Shippsy dashboard. Copy and paste it as it is when you checkout your orders from US retailers.
Provide Package Details - Shippsy will notify you via email when your packages arrive at the US warehouse. Log in to your account and provide the necessary item value and description. After paying your fees, you can proceed to request your shipment.
Process Your Payment - Add your credit card on file for a seamless payment transaction. Shippsy's payment processing is safe and secured; no need for you to call your bank or submit specific paperwork.
So, Why Shippsy?
Imagine sending your package for only $6.99* + applicable taxes and duties from your favorite US retailer to Canada.
With Shippsy's lowest shipping service fees, you can save on international shipping costs (US-to-Canada) or spend it on shipping more US items! Plus, Shippsy offers several shipping options no other shipping carriers can match.
Buy items at your favorite US store and claim your parcel in 2-4 business days*. If it's more convenient for you, Shippsy can arrange a package forwarding service from the warehouse to your Canadian home address for a small added fee. You can use your tracking number to monitor your package status.
And, if you're sending a huge package or items in large quantities, Shippsy can also assist you with a pallet shipping service.
*Price is shown in CAD. The shipping costs are $7.99 in British Columbia and $.9.99 in Quebec.
** Delivery times may vary depending on your region.
Contact Us
Do you need assistance before shipping your online orders? Give us a call at 888-744-7779, or send us a message! Our friendly customer service representatives will gladly help you with any shipping needs or concerns.
Follow Us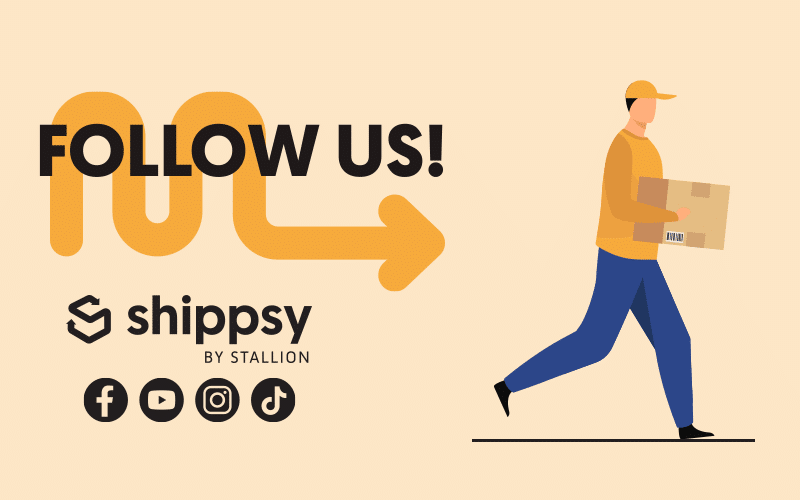 Don't forget to hit the like and follow our social media accounts! Search us @loveshippsy on TikTok or Instagram and get updates on the hottest trends from the USA.
You can also get the chance to be a part of our next feature! Feel free to send us your best unboxing video after you receive your package shipped by Shippsy.