You may be among the many Canadians who still find shipping from the United States difficult and expensive. While many US retailers ship to Canada, many still don't, mainly because of the costly shipping fee on top of the other payable amount.
Using a US address for shipping to Canada can be the best option for Canadian shoppers who want to take advantage of lower prices, wider selection, or faster shipping times. In addition, it can be a convenient way for Canadians to shop online from US-brand retailers that do not ship directly to Canada.
So, how can you get one? Create an account with Shippsy! Haven't you heard about it yet? Then, you're in the right place. Scroll down, and we'll guide you through it.
How To Create A Shippsy Account
To get the best US address for shipping to Canada, you must start by creating your Shippsy account. Go to Shippsy's website and click the Get Started button. Account registration requires your contact information. Shippsy will process the border clearance and transportation in your behalf, thus remember to read the terms and conditions upon signing up.
Meanwhile, if you're creating a business account, select the Business Account and provide your importer number. You need to pay a one-time fee worth 5 CAD to set up your business account with the broker. Business account will be processed and completed within 10 business days.
No membership or subscription fee is required to create a personal account with Shippsy.
How To Get An Exclusive US Address
Your free and unique US shipping address will appear on your Shippsy dashboard as soon as you successfully create your Shippsy account. So whenever you shop online, don't forget to copy your US address format exactly as it appears, including your Shippsy account number that comes with it.
Also, the US shipping address provided in your account can only be used in shipping orders from the USA and is exclusive only for Shippsy's services.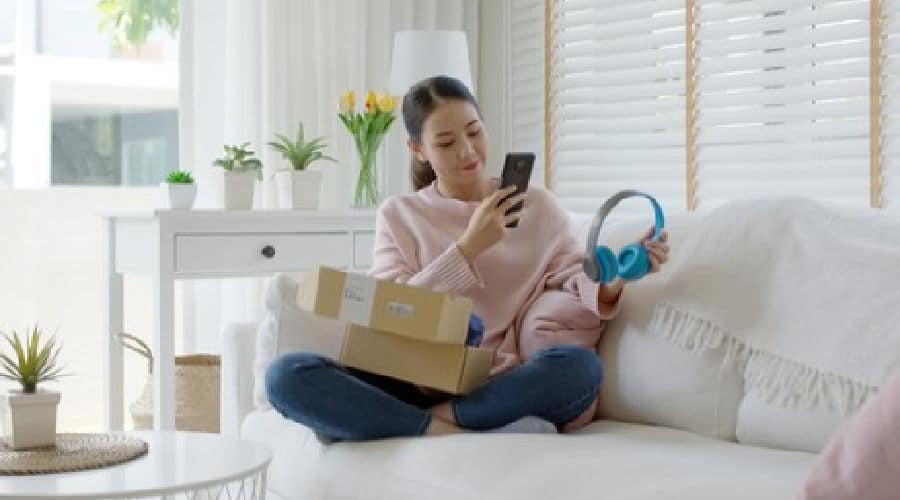 Benefits of Using a US Address
There are several advantages to using a US shipping address when shipping from the US to Canada:
Access to a wider range of products: Some US retailers may not ship to Canada or may have limited product availability for Canadian customers. Using a US address, you can access a wider range of product variations and better US item selections.
Lower shipping cost: The standard shipping rates from the US to Canada can be ridiculously expensive. Thus, it can be more cost-effective to use a US shipping address and have the package shipped to that location rather than shipping directly to your Canadian address. Use a shipping calculator to ensure you're still within your budget.
Shipping Offers: There are stores that offer free shipping within the US (except US territories). Thus, having a US address may entitle you to use some stores' shipping perks and discounts, allowing you to save more!
Things to Keep In Mind When Using A US Shipping Address:
Customs Fees - Depending on the value of the items you have shipped, you must pay customs fees and taxes* when the package arrives in Canada. These fees are unavoidable and standard with CBSA so be sure to factor them into the cost of your purchase.
Delivery Time - Shippsy offers the fastest shipping process in the industry. However, delays may be inevitable since all your packages are subject to Canada customs clearance. Keep this in mind if you are shopping for a gift or need the items by a certain date. To avoid delays or further shipping problems, double-check our list of Prohibited Items and shop earlier!
*Shippsy fully complies with the CBSA regulations on importing goods to Canada. Thus, always ensure to make a proper declaration of the product value to avoid penalties or account suspension.
Other Fees Associated With Shippsy
On top of the shipping fees you must pay to ship your packages, you must also pay the applicable taxes and duties assessed by the customs. Here's a summary of what to expect:
There is no Canada Border Services Agency (CBSA) tax or duties imposed on goods with a total value of less than $40*. Meanwhile, for imports worth more than $40 and less than $150, you must pay 13% tax for Personal Import and 5% tax for Business Import, with no applicable duty. Lastly, imports worth more than $150 come with a 13% tax for Personal Imports and a 5% tax for Business Imports, with the applicable duty of 0%-25% depending on the product category.
Furthermore, note that there is no duty on items made in North America. Thus, select the "This item was made in North America" option and provide a proof of manufacturing detail.
Check your items and indicate this as you declare your item value. Also, remember that the CBSA taxes and duties are assessed per day based on the imported item value.
*Prices are shown in Canadian dollars.
Key Takeaway
Overall, using a US shipping address for Canadians can be a convenient and cost-effective way to shop online. However, it's important to research the entire process and costs involved to be aware of using a United States shipping address's benefits and what to expect. Doing this can help you decide on the best shipping option.
To make your shopping experience more wonderful, shop online in US and ship to Canada using Shippsy's cheapest shipping options. With Shippsy's Parcel Pickup Service, Pallet Service, and Parcel Forwarding Service, you can save time and money while enjoying a premium experience for cross-border shipping services.
Got more questions or concerns about your shipment? Call Shippsy's customer service at 888-744-7779 or send us a message. Our friendly customer care representatives are always ready to assist you.
Shippsy does not handle priority mail international and priority mail express international shipping. Shippsy's freight services are exclusive for cross-border shipment only.