The gaming industry is continuously growing, along with other niches and sectors in the market. In Canada, the gaming market accounted for 23% of the country's gross domestic product (GDP) figure in 2020. This digit proved that Canada is one of the leading consumers within the business.
One reason for this is the crisis that everyone went through during the pandemic. Because of the lockdown, people had to stay home and find ways to help them pass the time. While some use gaming as entertainment, many Canadians have also used it as their source of income - whether primary or secondary.
It has been found that 63% of Canadians have played some kind of electronic game since 2021. Moreover, the number continues to grow as new games and the latest versions are released. Plus, the accessibility of these games also adds as a factor to the growing number.
Here's a Shippsy article perfect for Canadian gamers and anyone who still hasn't decided on the perfect gift for their gamer loved one. Check out this list of gaming accessories you can buy from the United States!
Also, know how much is shipping to Canada with Shippsy. Leaf through this article now!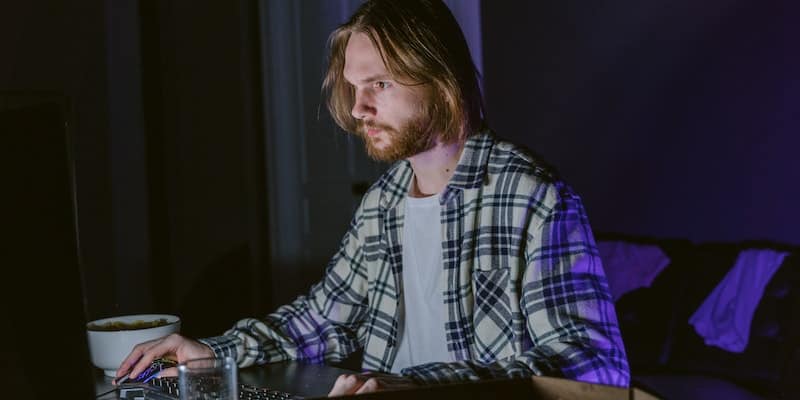 Wireless Gaming Mouse
Purchase this Logitech G705 Wireless Gaming Mouse from Amazon! This contoured-designed mouse is intentionally made for users with smaller hands for extra comfort. It features customizable lighting and a comfortable sculpted design with a thumb rest. Moreover, its Bluetooth connectivity prevents the user from getting too many wires on the desk! It has a long-lasting battery, so you can enjoy up to 40 gaming hours with this item.
Blue Screen
Suppose you're considering a career in the gaming industry as a streamer. In that case, this Razer Blue Screen is an excellent choice! This product is a collapsible backdrop made of 100% Polyester and premium fibers. Enhance your streaming experience by purchasing this item. Moreover, it offers an easier and faster setup with the help of a button that allows you to adjust the backdrop according to your preferred height.
Gaming Headset
Gaming becomes a new experience with this Arctis Pro Peerless High Resolution PC Gaming Headset! It is built with high-quality speakers that produce high-resolution audio nearly twice what most standard headsets provide. Moreover, this product is specially designed with Airweave fabric ear cushions for more comfortable wear. Plus, it has an outstanding noise-canceling microphone. So, don't miss out on this product and enjoy your gaming experience using a one-of-a-kind headset like this!
Gaming Keyboard
Here's another item worthy of being a part of your computer gaming setup. MSI's Vigor GK50 Elite LL Gaming Keyboard is not your ordinary keyboard! It is manufactured with durable matte coating keycaps that will not leave fingerprints. Plus, it is extremely steady and has increased base support for anti-slip performance while gaming. Another thing you'll love about this item is its Kailh Blue Mechanical Switch, which provides accuracy and endurance while requiring only light pressure on every tap.
Gaming Chair
This GT racing Gaming Chair is great for completing your gaming setup. This ergonomic-designed chair is equipped with two speakers, which connect to any Bluetooth device. The audio brings a remarkable sound with solid bass, which you can enjoy for up to 6 hours. Furthermore, its armrests and seat can be adjusted to your preference. Imagine sitting or lying on this chair after a long day of gaming (or working!) with accompanying music from its speaker!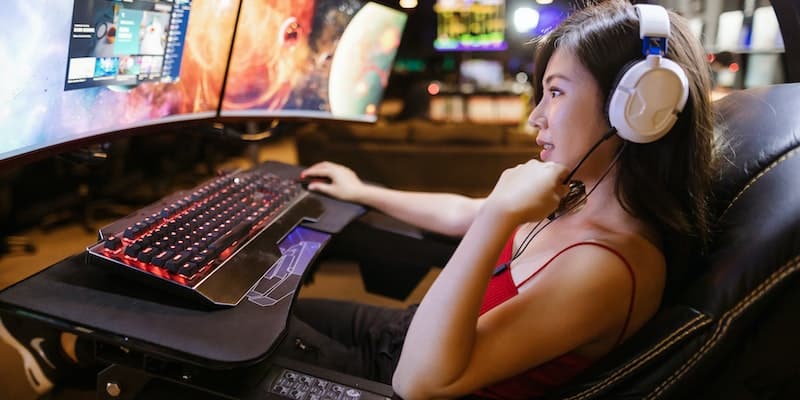 Cheapest Shipping With Shippsy
Gamers might wonder, "How much does shipping to Canada cost?" Well, Shippsy's got your back by offering Canada's cheapest cross-border shipping rates! Here's a quick guide for you:
With Shippsy, shipping cost starts at 6.99* CAD to ship a regular parcel weighing 10 lbs and below! The fee includes brokerage, transportation, and complimentary storage for up to 30 days. In addition, you can get a 25% discount if you declare and request more than three packages on the same day! (Note: Discount is not applicable to the region of British Columbia.)
Moreover, if a package is more than 10 lbs, it will incur an additional 0.45 CAD for every pound up to 100 lbs. However, if you think your package weighs more than a hundred pounds or reaches 100 inches in total dimension, the shipment will be charged as a skid/pallet.
Suppose you want to get an estimate on how much is it to ship to Canada. In that case, consider using a shipping calculator and check out Shippsy's pricing page to get more details on the shipping cost.
*Price depends on the region.
Taxes and Duties
Aside from wondering how much is shipping to Canada*, you may want to know how much you will be paying for taxes and customs duties.
Good thing that the estimated tax/duty will immediately reflect on your dashboard after you provide the item information. Furthermore, if you want to know how to calculate your duties, click this link.
*Shippsy's services are exclusive to US-to-Canada shipping only. We do not cater to international shipping to and from other countries.
What Are The Shipping Options Available?
Parcels can be claimed personally via Parcel Pickup Service. All you have to do is go to the branch location and present your order sheet and a copy of your photo ID. (Note that parcels will be kept in storage for free for up to 30 days. Storage fee will incur per day after 30 days)
However, Parcel Forwarding is the best shipping method if you're situated far from any Shippsy branch or if you cannot claim your goods. Lastly, if you have a large volume of shipments or an oversized package, the Pallet Service is the best shipping option for you.
Does Shippsy do home delivery?
Yes, we do! For an extra fee, you can add on your package forwarding option for getting your shipment sent to your doorstep via Canada Post in case you can't pick your items up personally.
Key Takeaway
Broaden your options by online shopping at the biggest US stores! Through Shippsy, customers are given more access to more products and options from the United States without worrying about paying an expensive shipping cost. After all, our Canadian customers deserve a shipping experience that is fast, easy, and affordable.
So, what's the cheapest way to ship to Canada? The answer is Shippsy.
Shippsy is fully compliant with Canada Border Services Agency's (CSBA) regulations. Shipment will be physically checked for customs clearance. Always check the prohibited items before sending your package.
Moreover, if you need more help with your shipping needs, contact Shippsy's customer service.