As Spring is just around the corner, many households are looking forward to one popular activity done at this time of the year: Spring cleaning.
If you want to try and test out different products to help you clean your home, the United States has much to offer. You can find various cleaning items that will complete your cleaning supply storage.
So check this article and buy from US ship to Canada!
What Are The Popular Products On TikTok?
If you want to know the best recommendations for cleaning products but need help finding them, TikTok is the best place to be.
In fact, this platform has a huge community of people who enjoy sharing many product reviews and recommendations, cleaning hacks, and other topics related to this niche.
Here is Shippsy's take on TikTok cleaning brands you need to watch out for in 2023:
Fresh Wave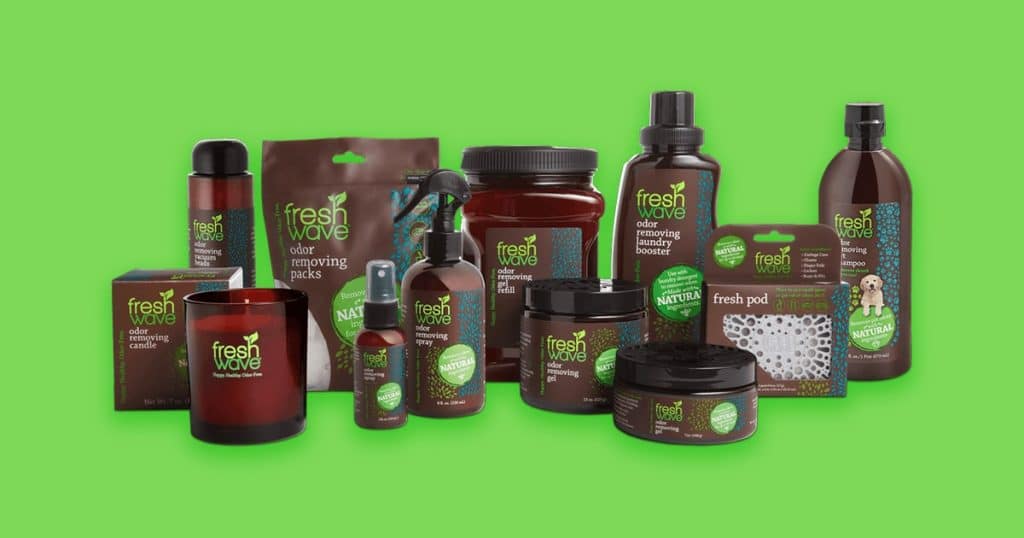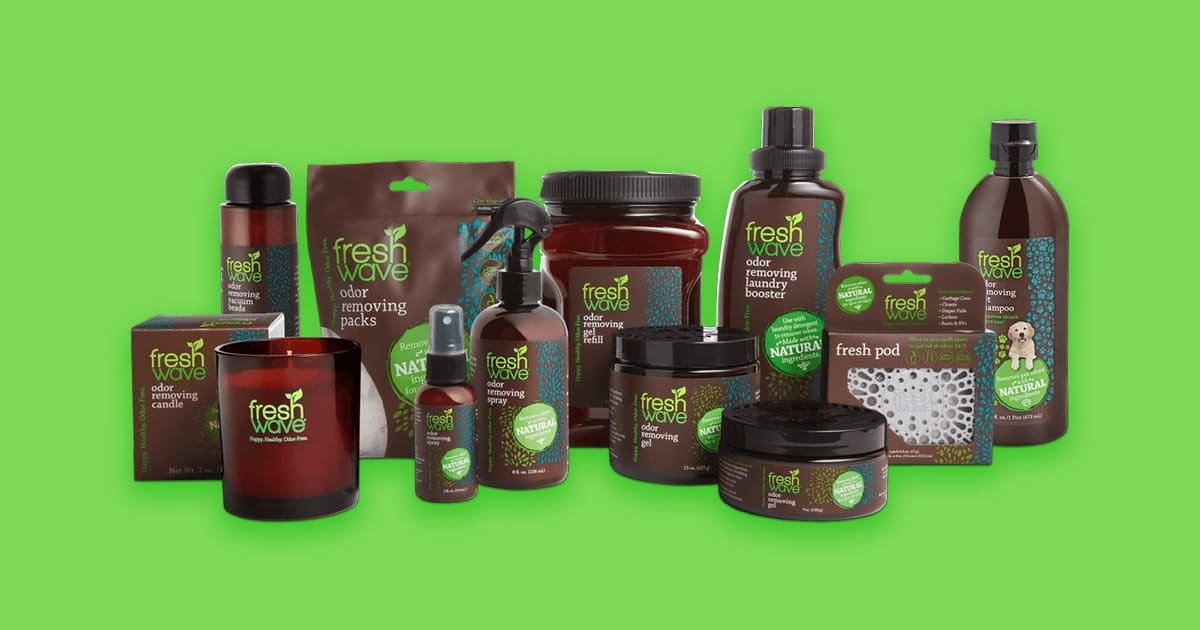 While Fresh Wave is one of the fresher brands on TikTok, you should consider this brand. They are a brand of air fresheners manufactured in Rising Sun, Indiana.
Since some fresheners use potentially harmful ingredients when used constantly, one of their goals is to ensure that consumers use safe products.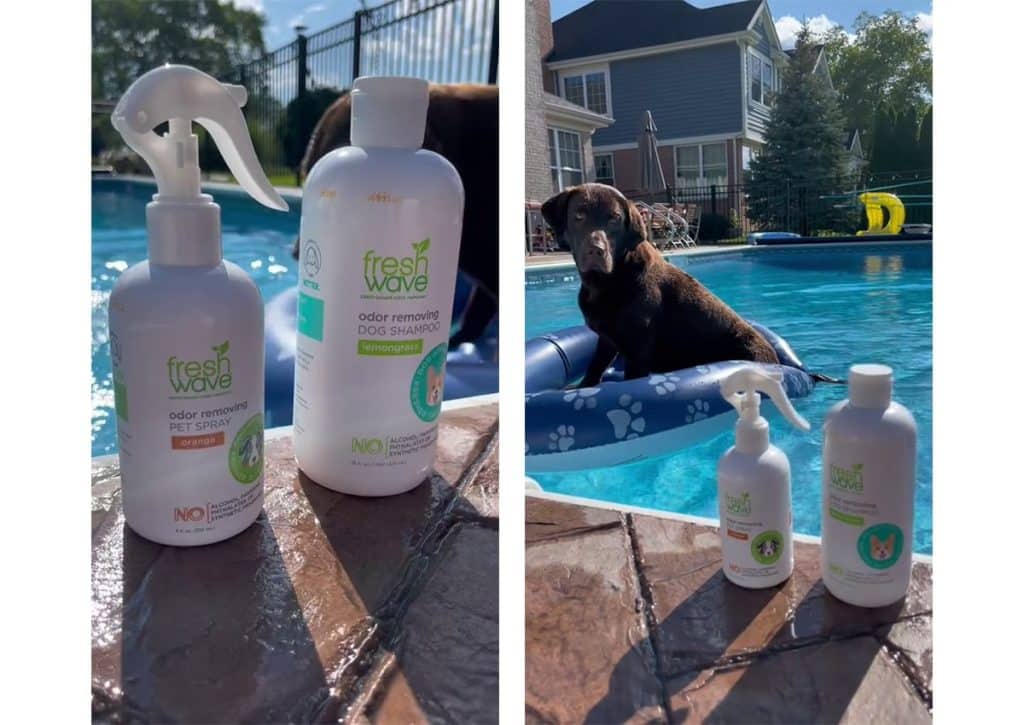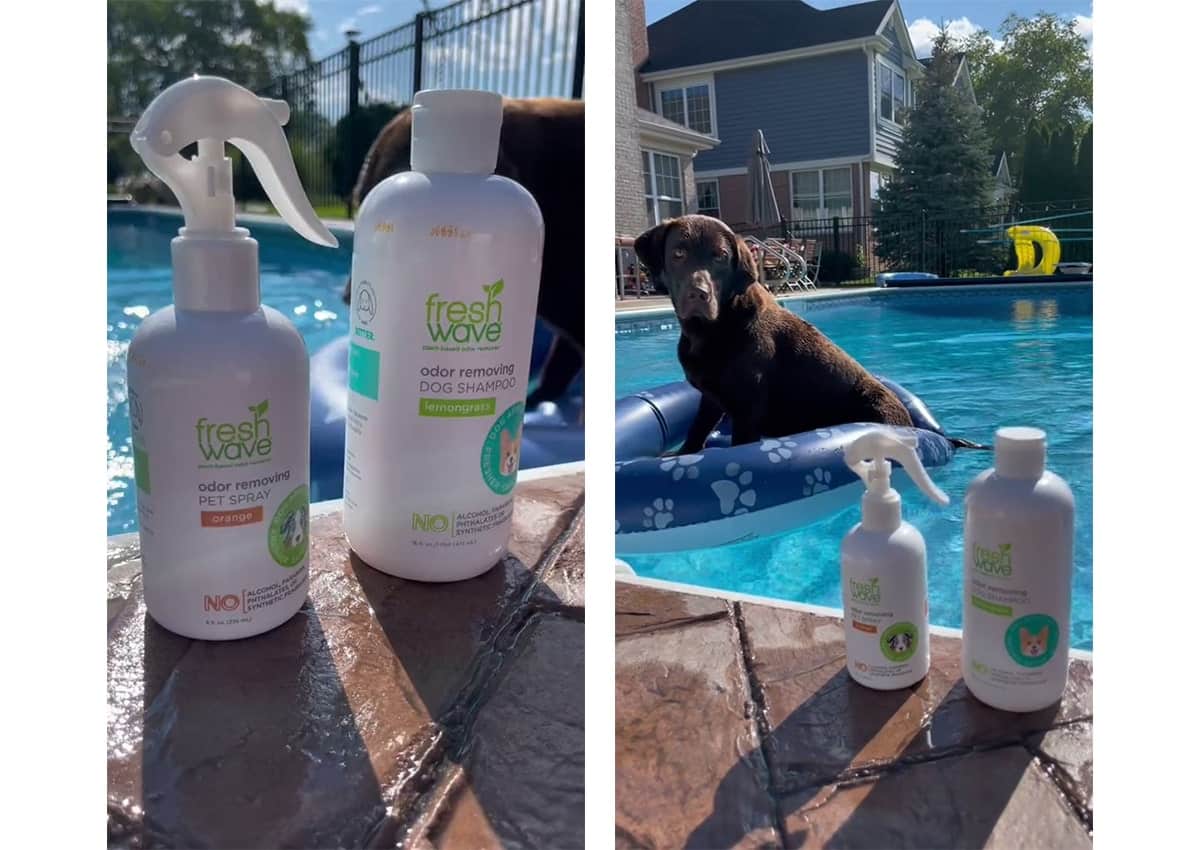 Fresh Wave's odour eliminators use safer and simpler ingredients and natural chemistry to remove stinging odours and leave only fresh air behind.
You may have already heard of the materials they use for their products, like lime, pine, clove, and water! With these ingredients, you can be at ease knowing your family breathes fresh and clean air.
Their air fresheners come in different forms and sizes: gels, sprays, packs, candles, and boosters. They also have odour remover shampoo for pets to make your fur babies smell even better.
Truly Free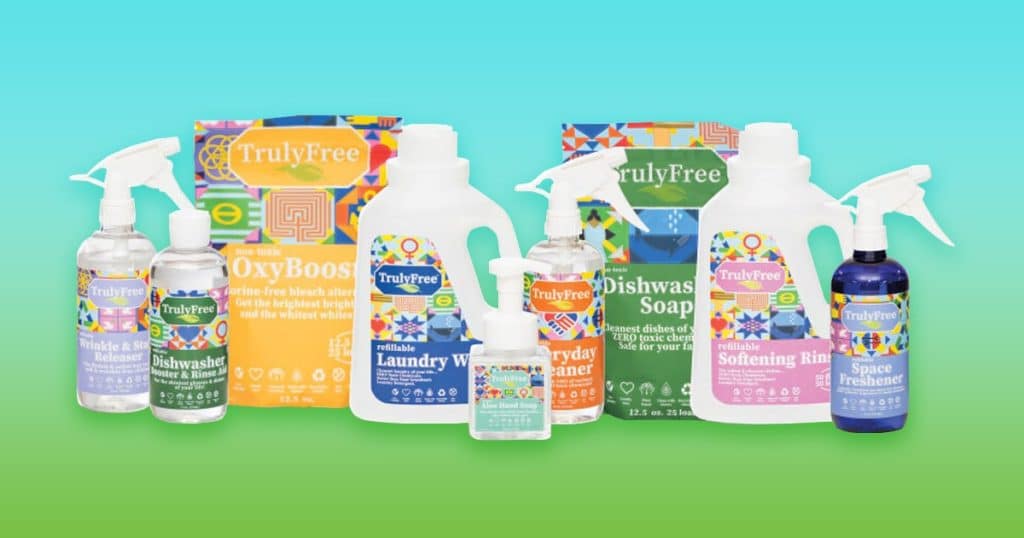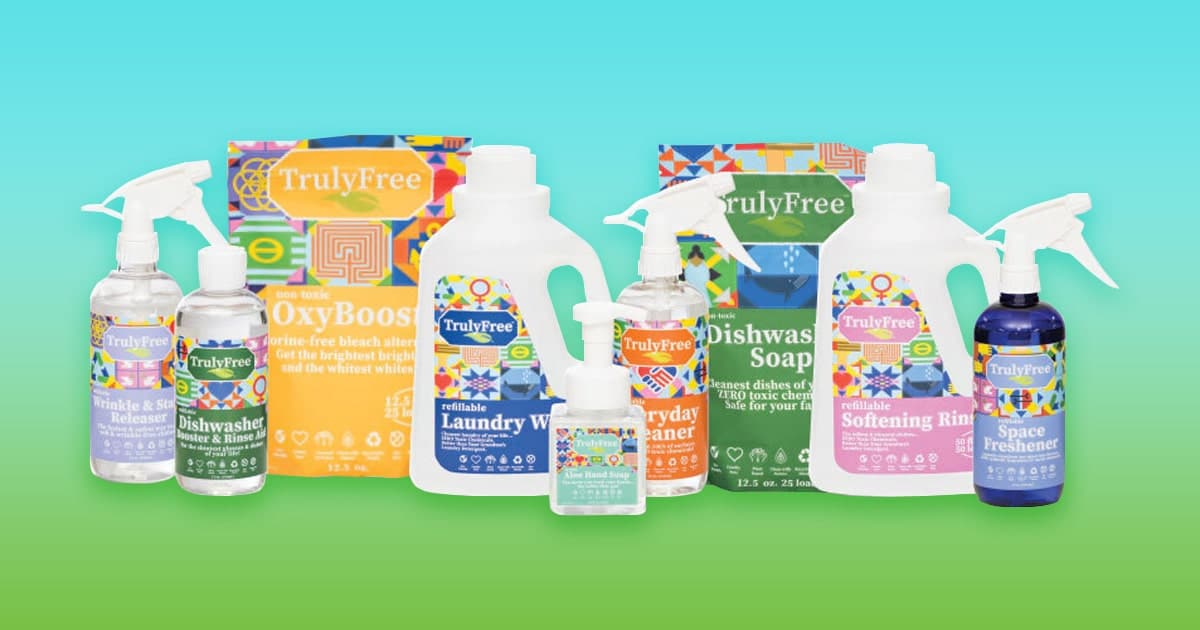 With a mission to create a non-toxic home and reduce plastic waste, Truly Free provides its consumers with plant-based and eco-friendly products for a better and safer home.
This brand offers a wide array of products differentiated into six categories: laundry, bathroom, kitchen, whole home, essential oils, and bottles and replacement items.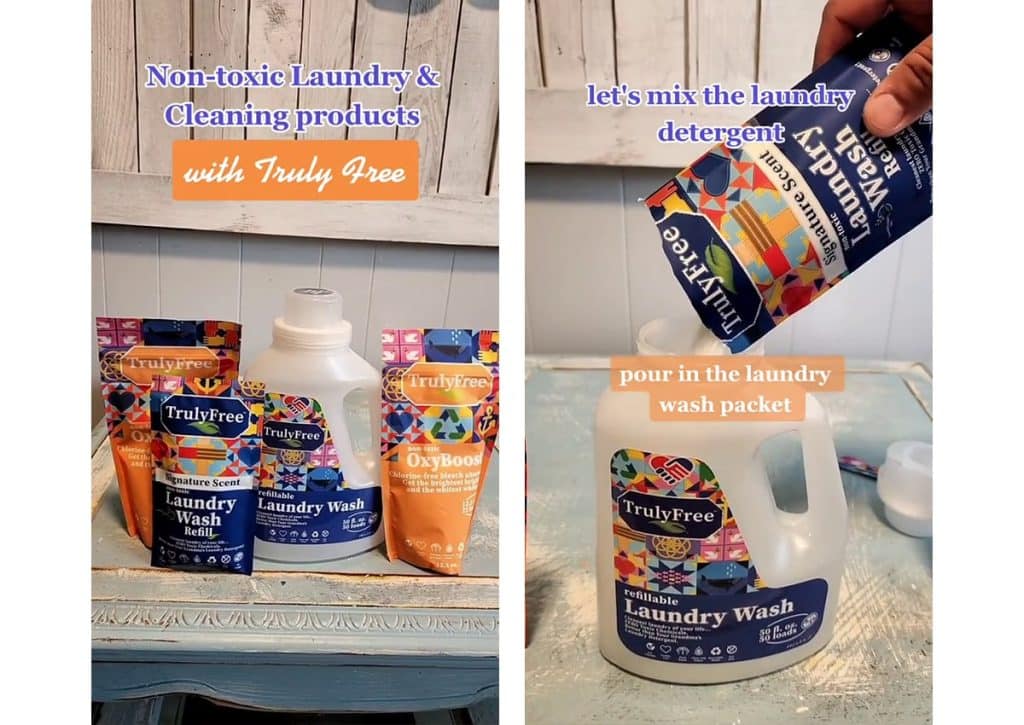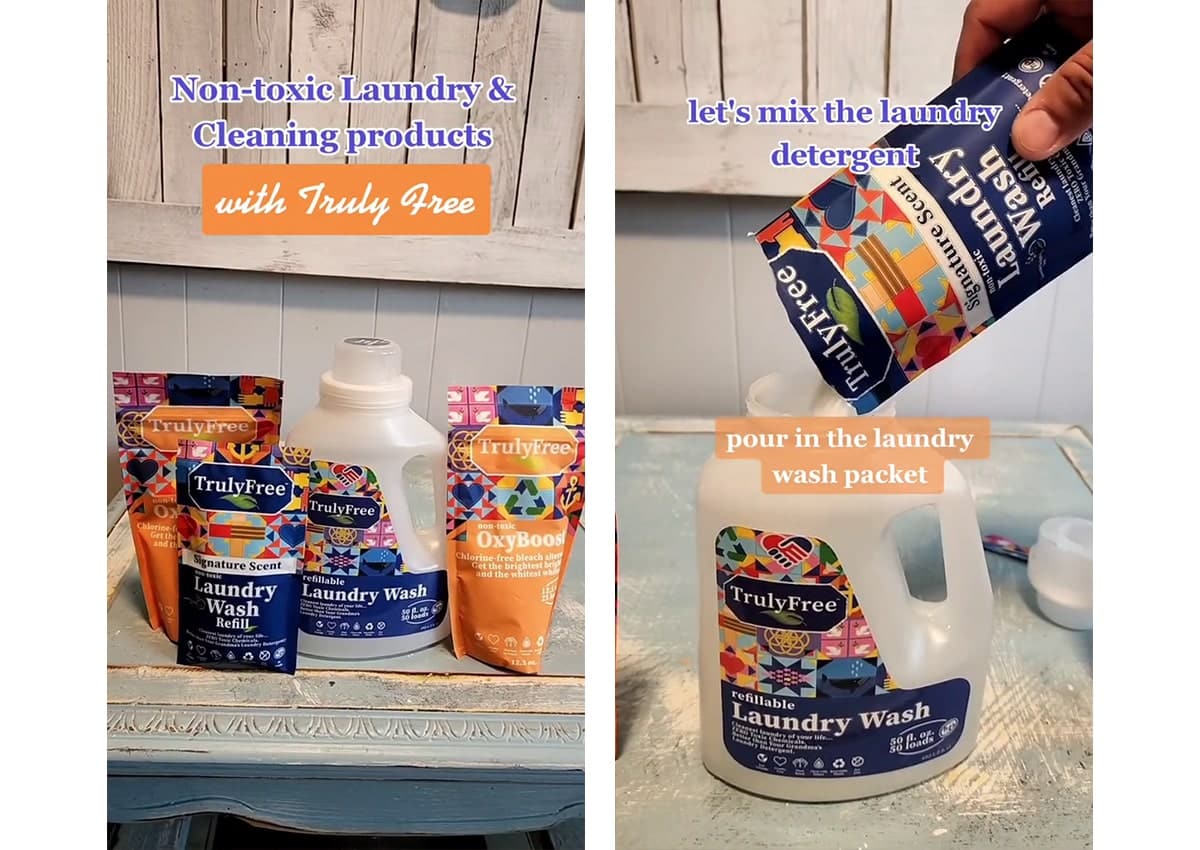 Truly Free offers a monthly subscription in which you can create your own sets of products to buy. They also provide free soap for lifetime advantage to its buyers once they meet the requirements.
Some of their best-sellers are the Laundry Wash - Signature Scent, Enzyme Stain Remover, Dryer Angel, OxyBoost, and Laundry Machine Cleaner.
Blueland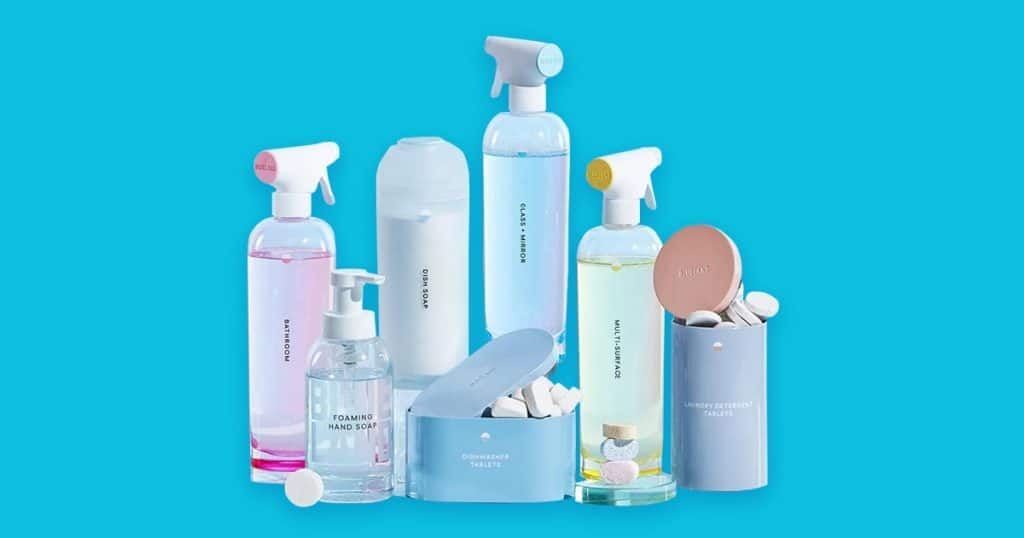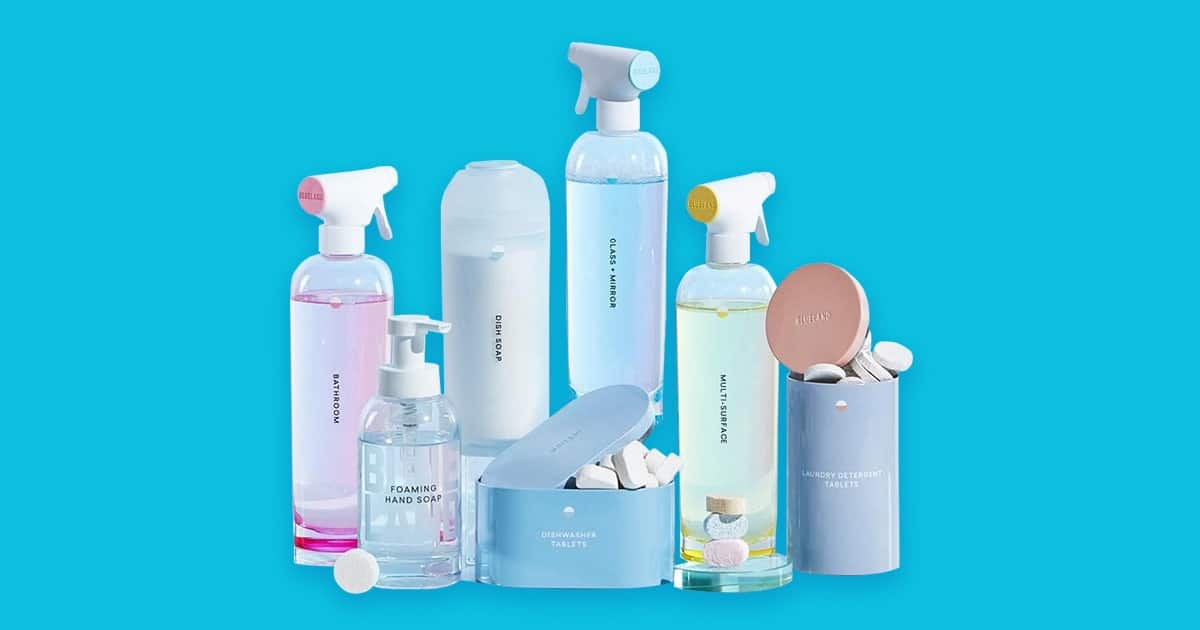 If you are an avid fan of Shark Tank, you might have already seen this brand.
Blueland, based in New York, US, offers different cleaning solutions using eco-friendly products and reusable containers. Their products include cleaning and soap tablets, powder dish soap, and laundry and dish tablets. They also have a facial cleanser and body wash.
In addition, since their products are in tablet form, you provide more space in your storage.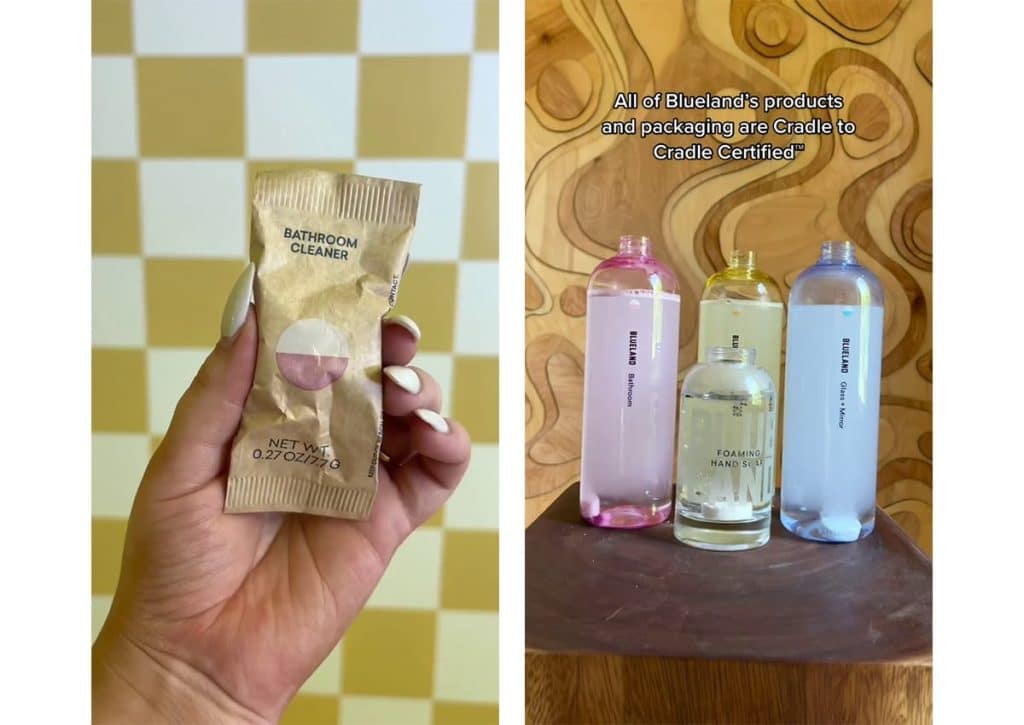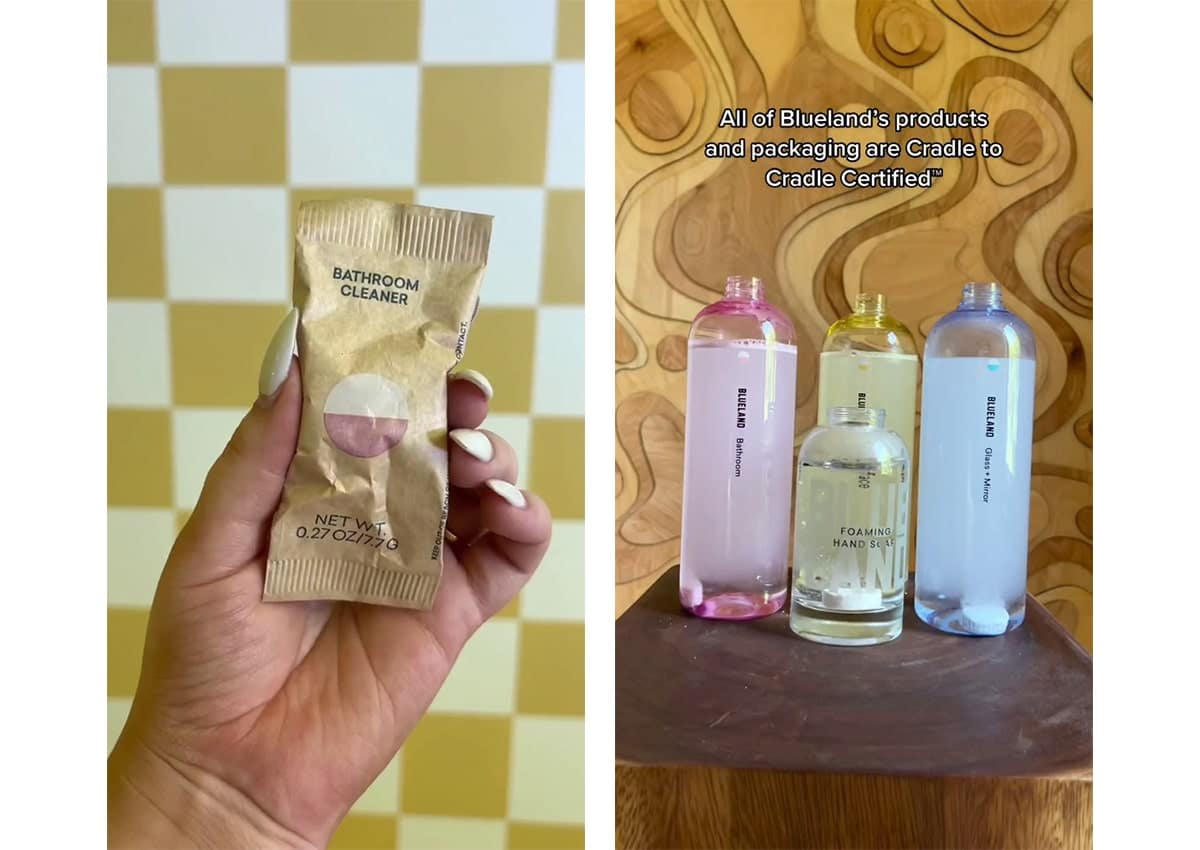 With a mission to reduce plastic waste, they ensure that their package also lives up to their goal:
Recyclable shipping box
Paper-based tape
Compostable refill packaging
No single-use plastic
Water-based ink
If you want to try their products, start with their best-sellers, such as Clean Suite Kit, The Clean Essentials, Hand Soap Duos, and Scents of the Seasons Tin.
Safely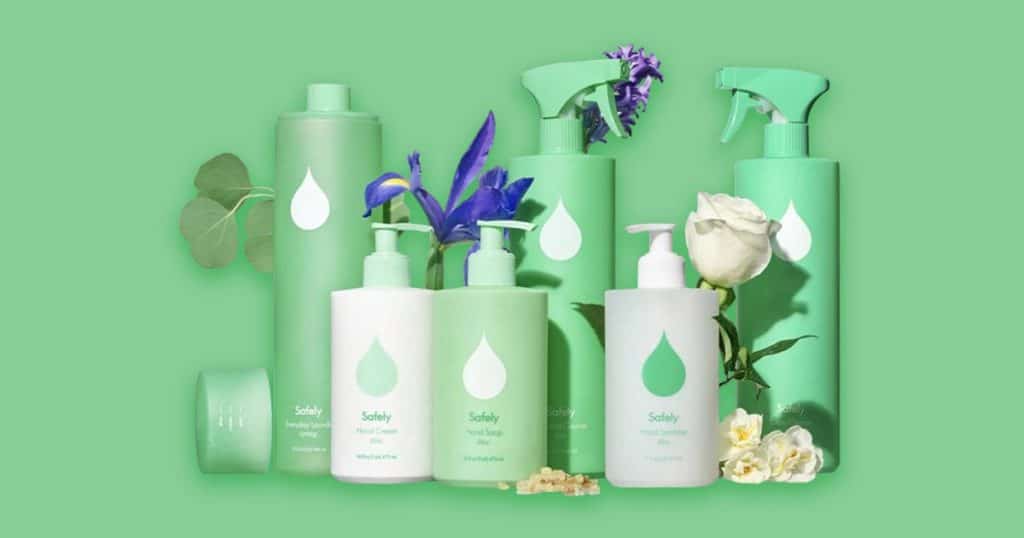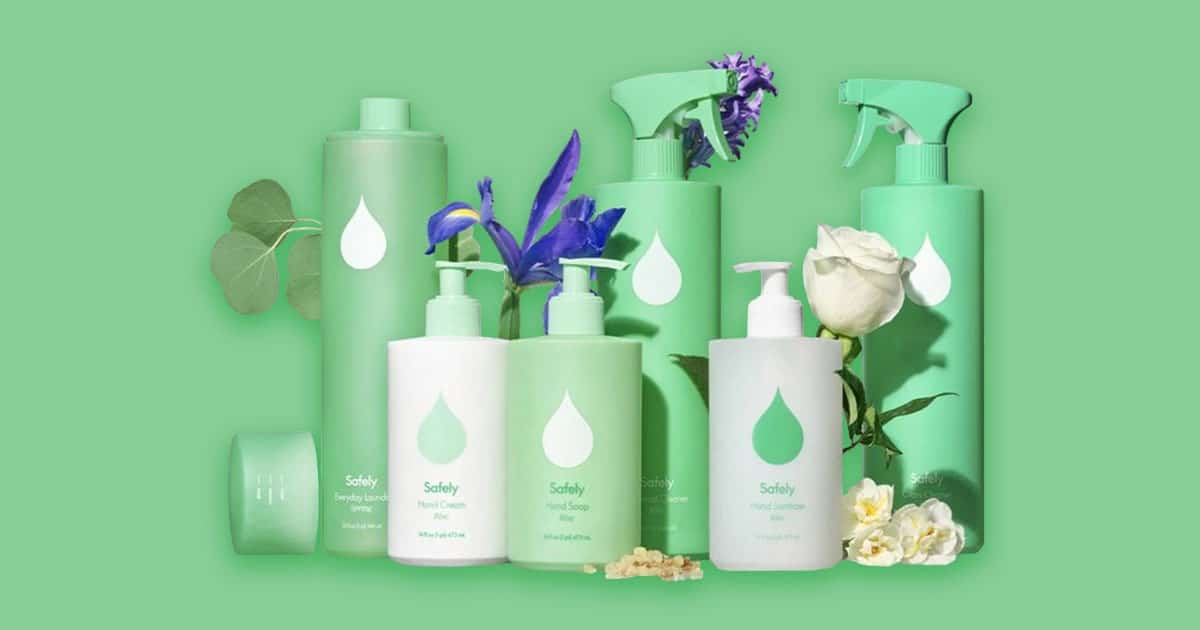 Celebrities Chrissy Teigen and Kris Jenner founded Safely, a cleaning product brand without strong, harmful chemicals.
The brand has a strong message of sustainability, cleanliness, and affordability. All products are plant-powered, with no harsh chemicals and natural uplifting scents; all are safely put in refillable bottles.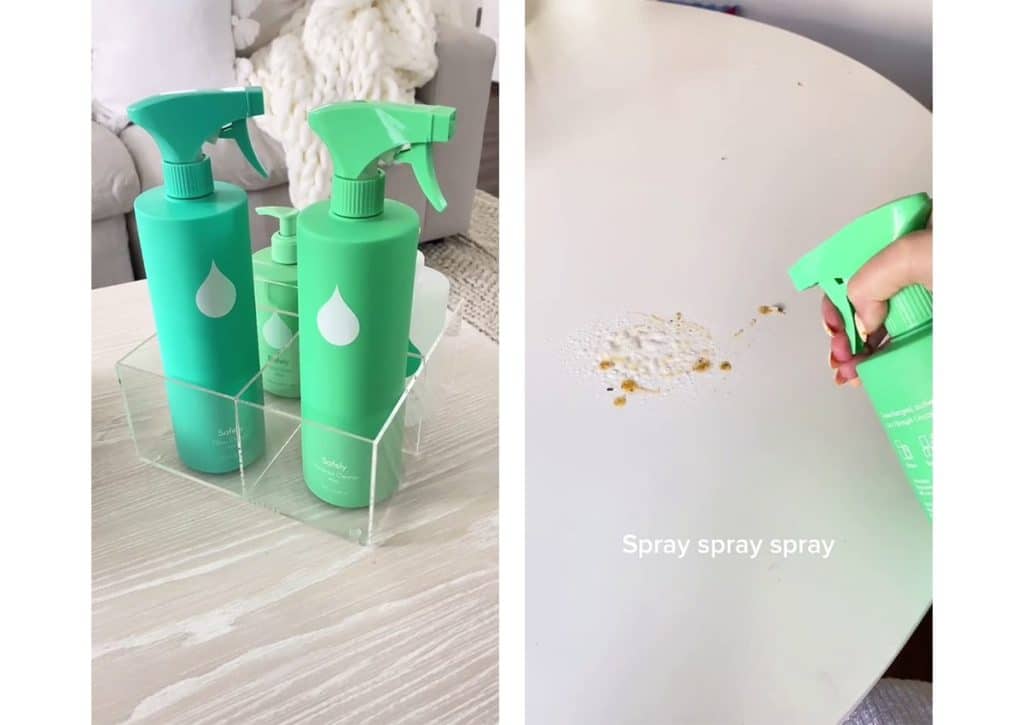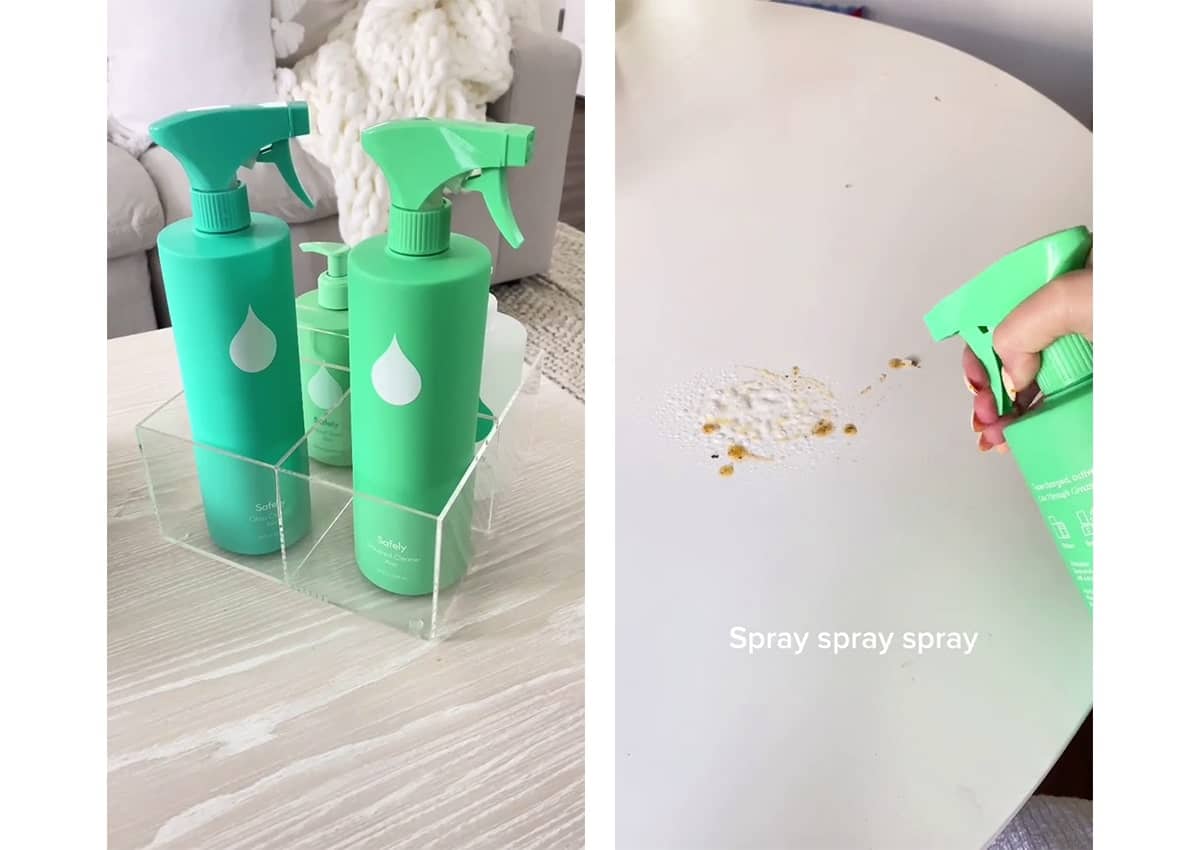 They have different kits: the clean dish kit, clean freak kit, essential kit, and clean hands kit. However, they offer other items perfect for your dishes, laundry, surfaces, and hands.
Some of their best-sellers are the Dish Soap, Everyday Laundry Detergent, and the Glass Cleaner.
How To Order From US, Ship To Canada?
Shipping a product from the United States to Canada requires numerous coordination and a long process. You need to contact the seller, multiple carriers, and Canada Border Services Agency, fill up the customs form, and complete customs clearance to ensure you get the shipment correctly.
The seller will drop off the products at the USPS branch near their store or have the items picked up. Once the package arrives in Canada, USPS will handle the parcel to Canada Post, which will complete the final-mile delivery.
The delivery time is lengthy, and the package goes through numerous processes to reach its destination.
On the other hand, the shipping cost can be hefty because the seller will send the products directly to your Canadian home delivery address. The carrier will calculate the distance between you and the seller, the package weight and measurements, and chosen shipping service, making the shipping charges expensive.
This situation can be overwhelming, especially for consumers that need more time to process everything. They can miss many product opportunities that could provide a better living.
Fortunately, Canada's leading US-to-Canada shipping partner is here to help you!
US Online Shopping - Shipping to Canada Made Easier With Shippsy!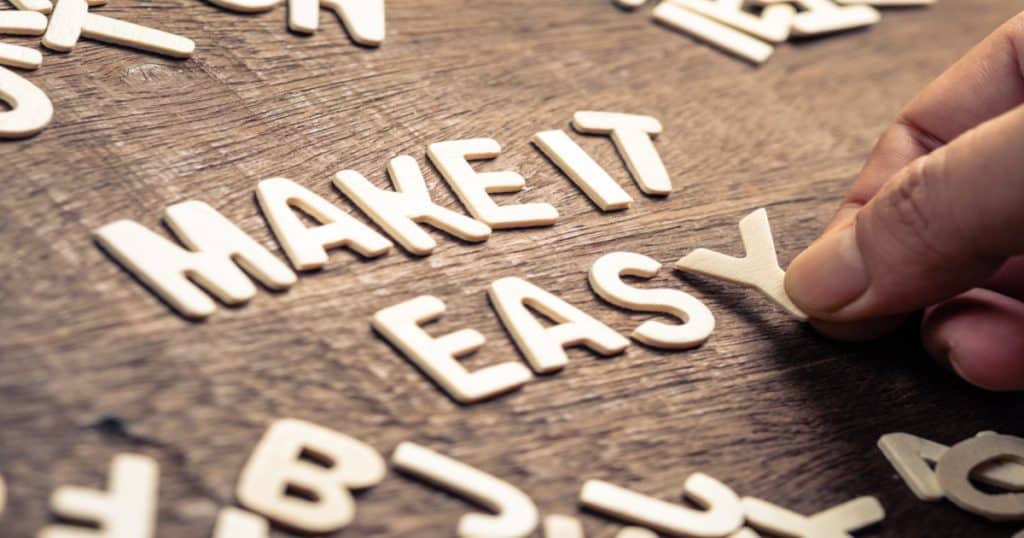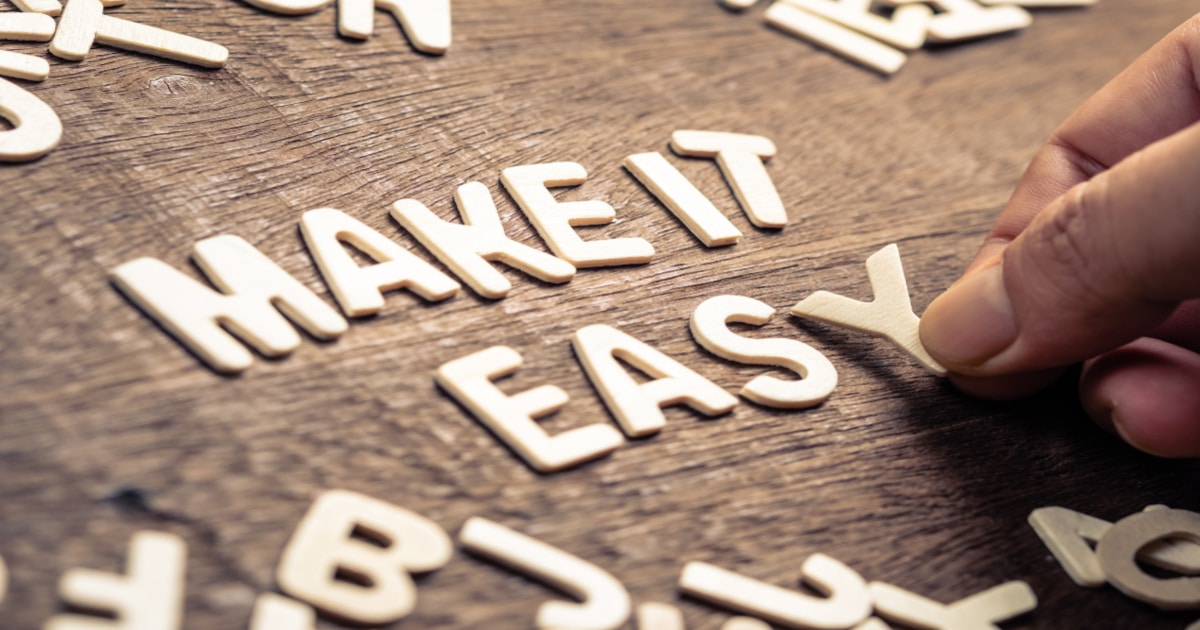 Shippsy provides its customers with a unique US shipping address, which they will use this address every time they purchase from any US-based store. Note that you must create a Shippsy account before using any of our shipping services.
Here are the steps on how you can use Shippsy's services:
Order from your favourite US retail store.
Use the US shipping address provided by Shippsy when indicating your delivery address. Always remember to copy the address the way it is to avoid any future transport issues.
Once done, go back to your Shippsy account. Indicate the package details, such as the item description, package measurements, product value, etc.
You will receive an email once the package arrives at our US facility.
Once the orders arrive, you may request them for shipment to Canada.
Pay for the Shippsy fee + applicable tax and duty.
Wait for a few days. It only takes two to four business days* for the parcels to arrive at our Canada facility.
Pick up the package at the designated Shippsy branch.
*The transit time varies depending on the province.
Easy Access to All US Products With Our "Buy In US Ship To Canada" Service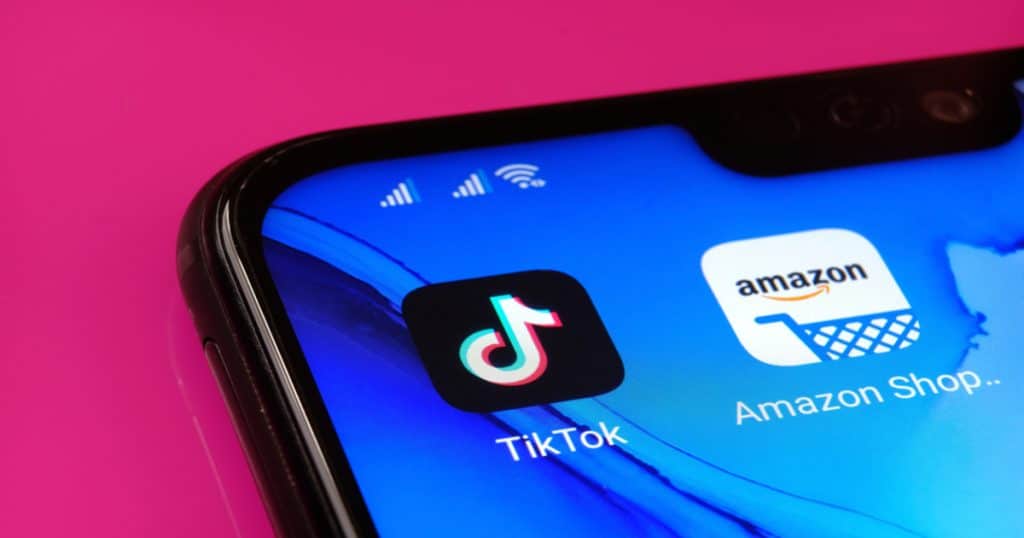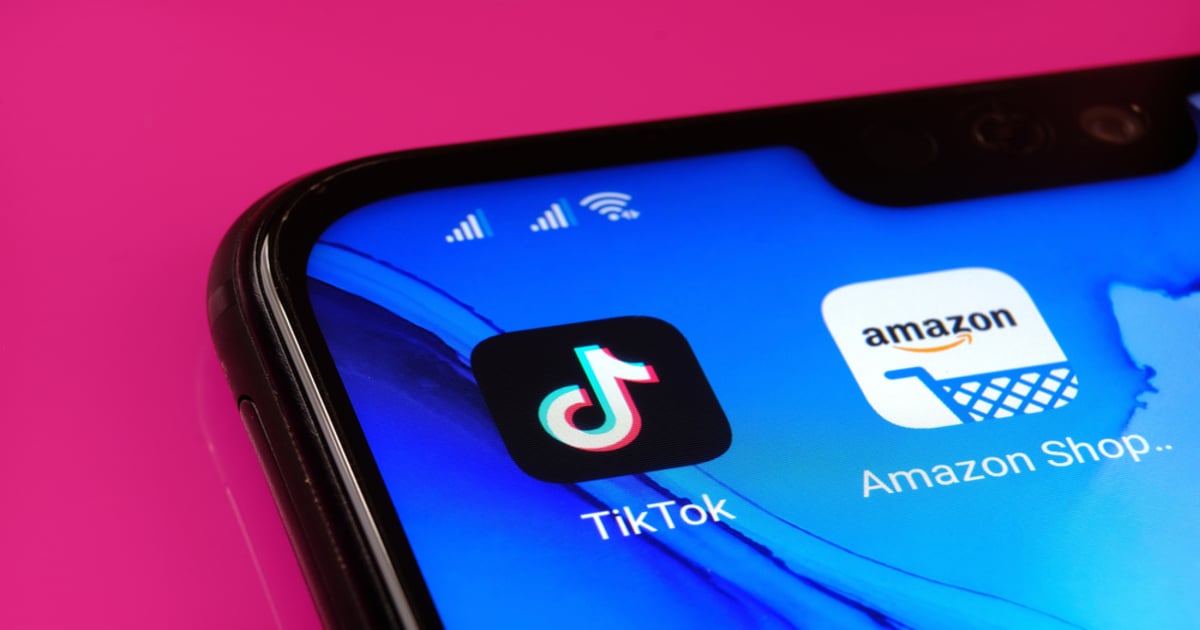 Shippsy is dedicated to helping Canadians get the best US products without going beyond their means. Our "Buy In US, Ship to Canada" service gives many consumers more product options.
Since many US sellers do not ship directly to Canada due to the time-consuming shipping process, customs clearance, and expensive shipping service, but with Shippsy, you can easily buy the US products you need.
With a starting price of CAD 6.99, you can enjoy these products! Additionally, if you request three or more packages within the same day, you get an additional 20% discount* off the Shippsy fee.
*The discount does not apply to British Columbia and Quebec provinces.
Contact Us!
Do you want to be featured in our next TikTok video? If so, please send us an unboxing video of your US packages featuring how Shippsy helps you.
If you have any questions, please get in touch with us at 888-744-7773 or hello@shippsy.com.
You can also follow our social media accounts (TikTok and Instagram) @loveshippsy to see similar posts.
"Does Barnes and Noble ship to Canada?" is the most common question most Canadian bookworms ask when there's a new release. Let Shippsy answer this question, but before we do, let us give you some book suggestions you might enjoy.
If you need new book ideas and recommendations, TikTok is the best place to be.
#BookTok is a massive community on this platform intended for book lovers all across the globe. You can find all sorts of recommendations and ideas on which books you should read next.
What Are the Trending Books on TikTok?
If you are overwhelmed with thousands of book recommendations, we list the top books you can start with.
The Seven Husbands of Evelyn Hugo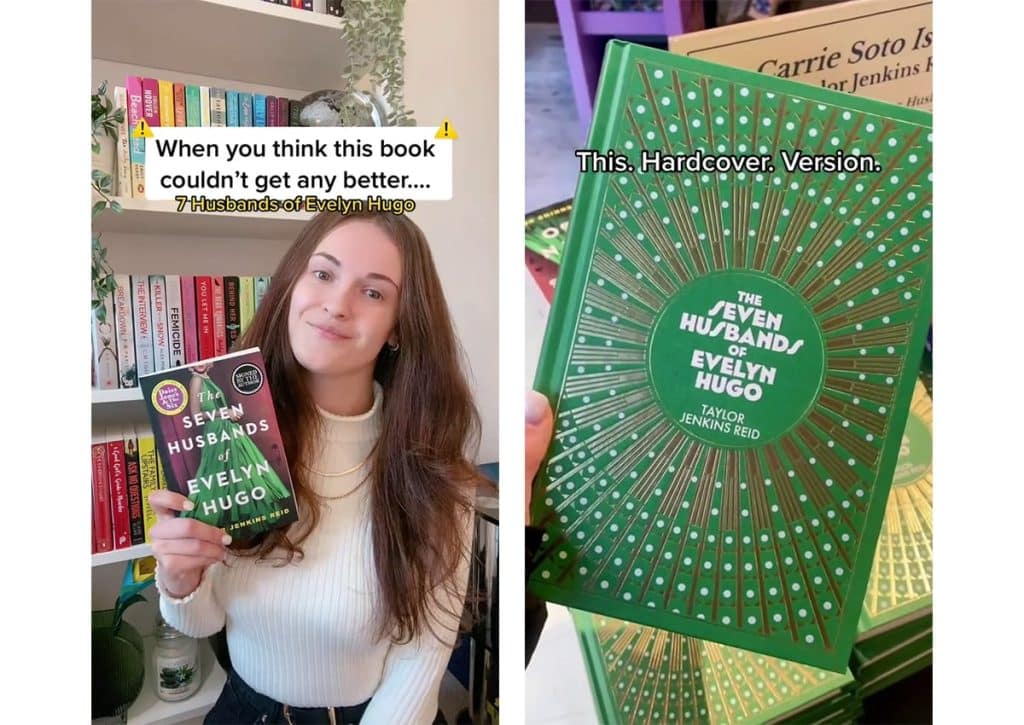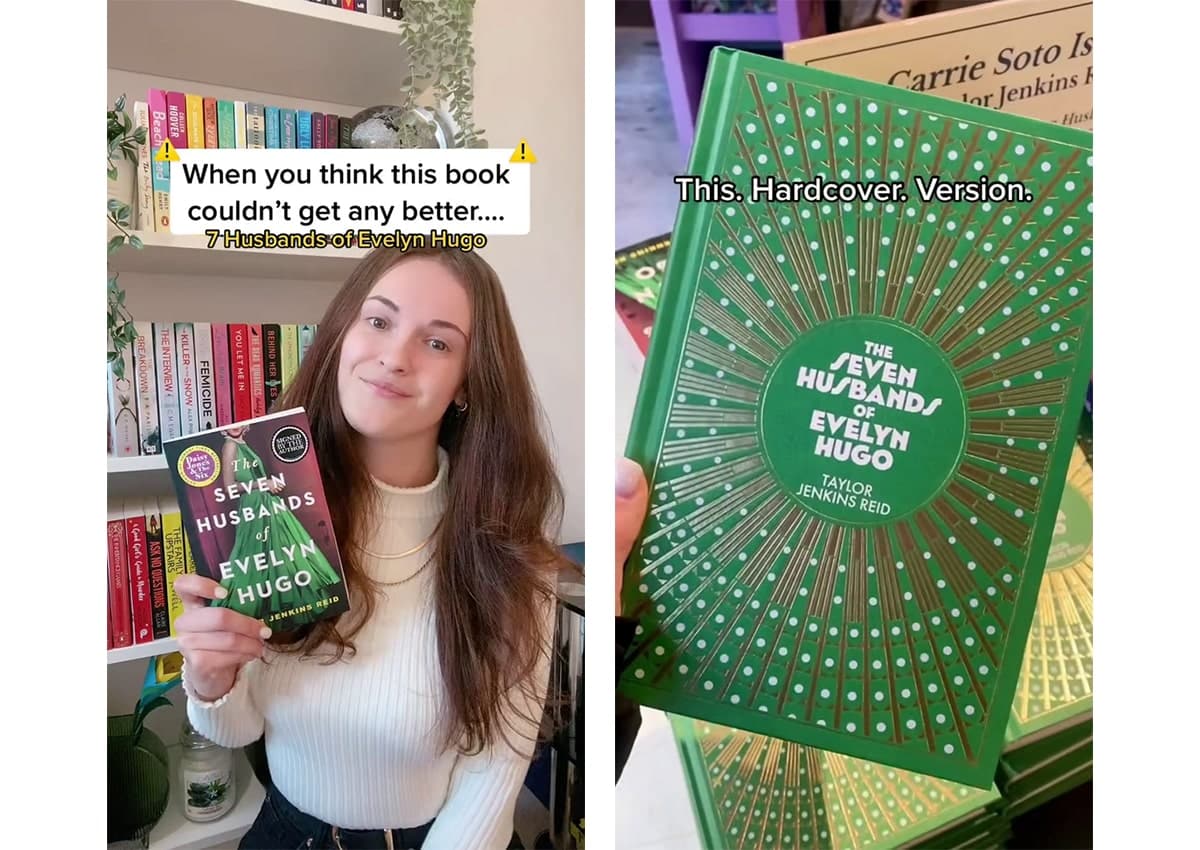 If you enjoy plot lines about celebrities and Hollywood life, The Seven Husbands of Evelyn Hugo is something you should check out.
The story revolves around a legendary Hollywood star who mysteriously chooses a young journalist to document her life story. It is a grand narrative of ambition, regret, and forbidden love.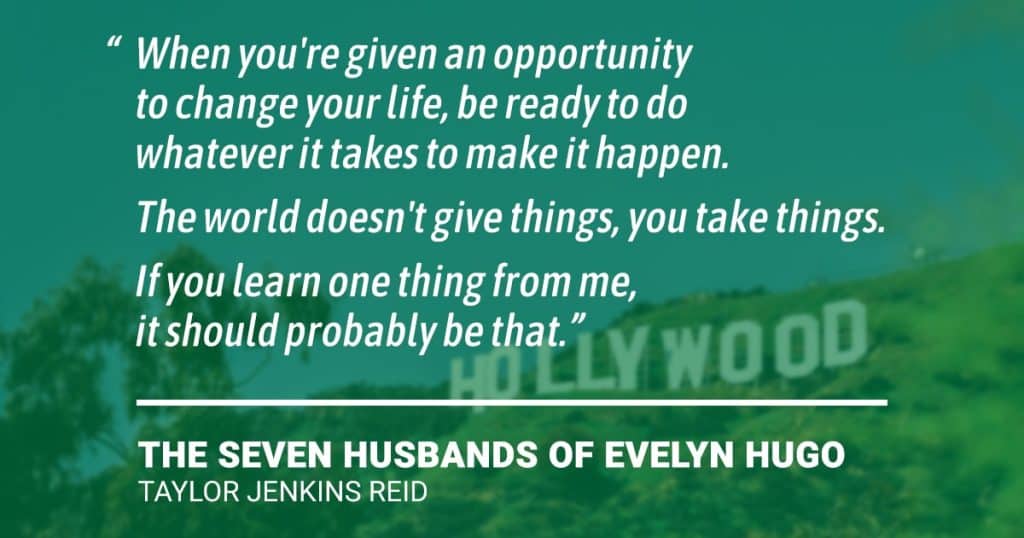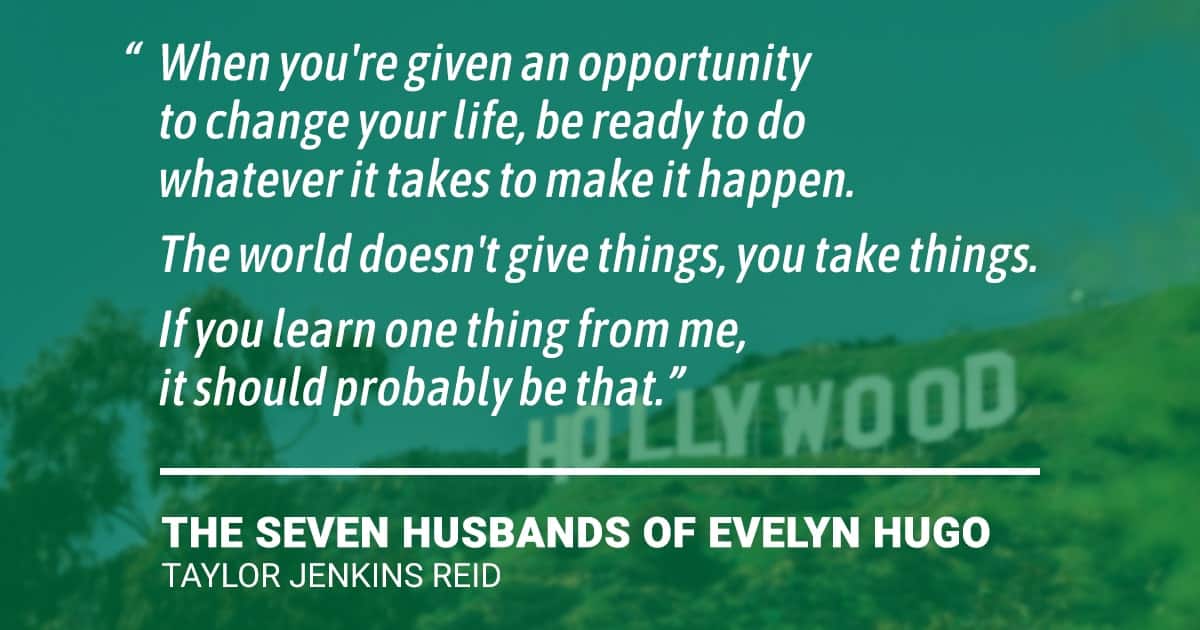 According to the Author, Taylor Jenkins Reid, the story is partly based on two famous actresses, Ava Gardner and Elizabeth Taylor. Gardner divulged the details of her life to a writer, who then published them in the book Ava Gardner: The Secret Conversations. Meanwhile, Taylor was married eight times to seven different men.
What makes this book popular is its narrative full of mystery and perfectly executed, captivating scenes. Its story is not just about the life of Evelyn Hugo; the reader gains insight into Monique, the unknown journalist chosen and permitted to write and publish Hugo's life story.
A Court Of Thorns and Roses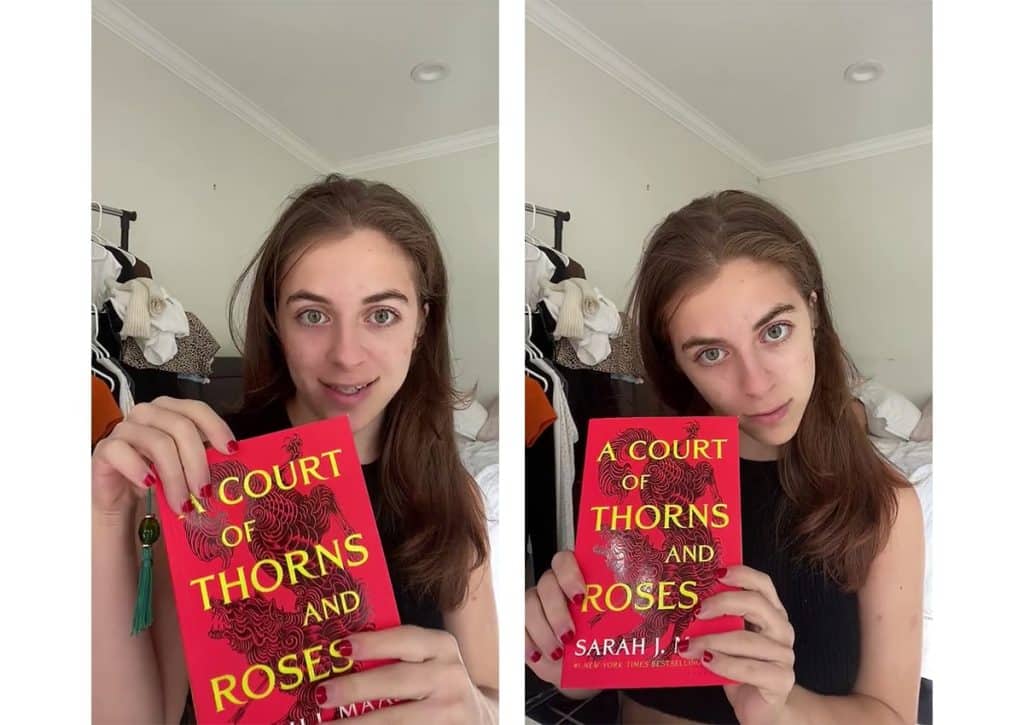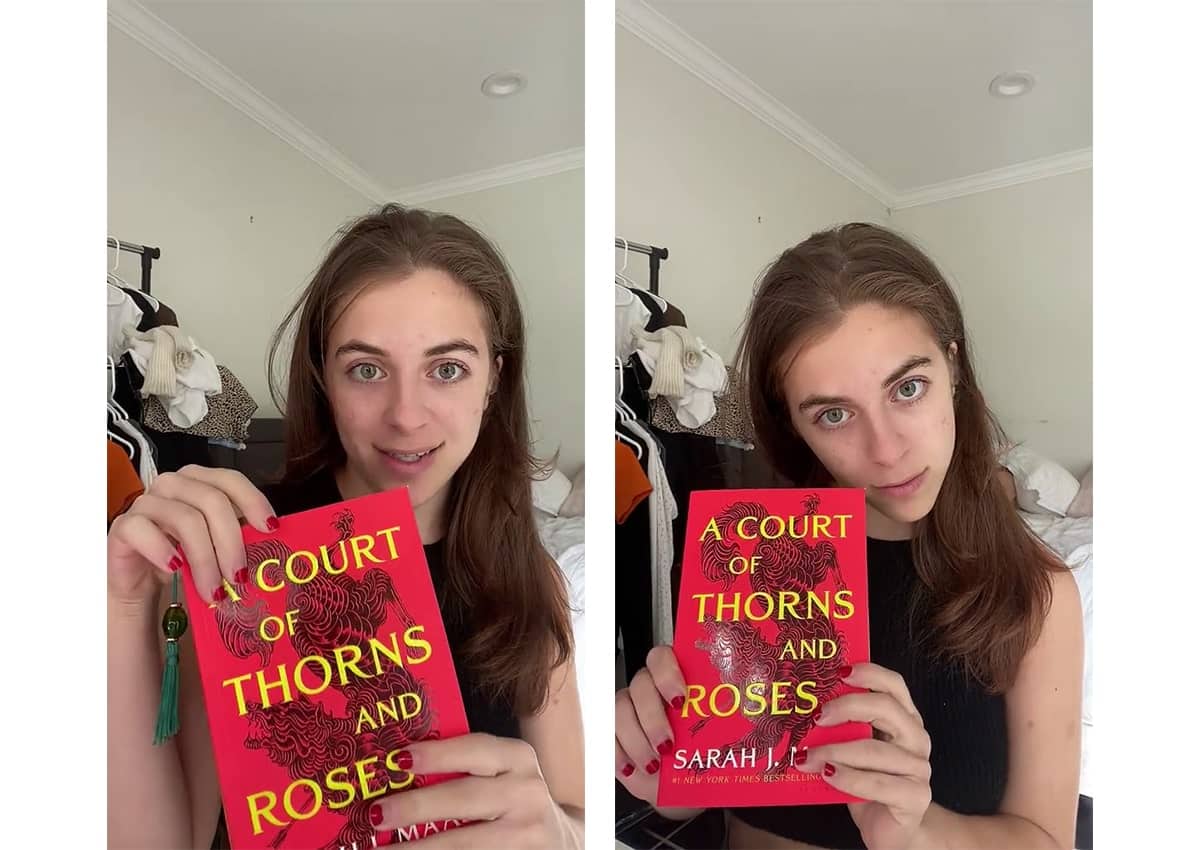 If you love reading stories about magic and fantasy, Sarah J. Maas's book "A Court of Thorns and Roses" might be your tea. However, this book isn't for the faint heart nor suitable for the younger audience because it contains foul language and graphic violence.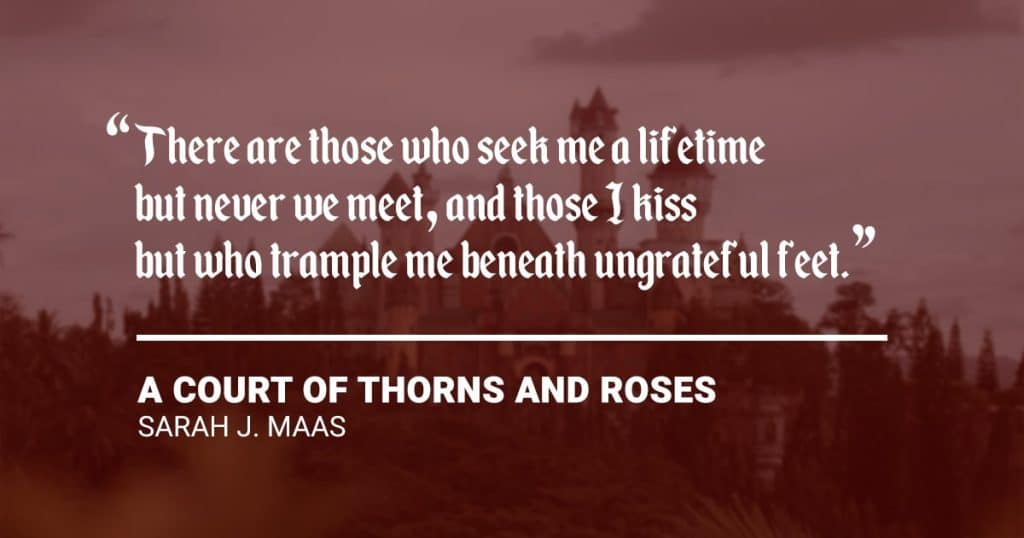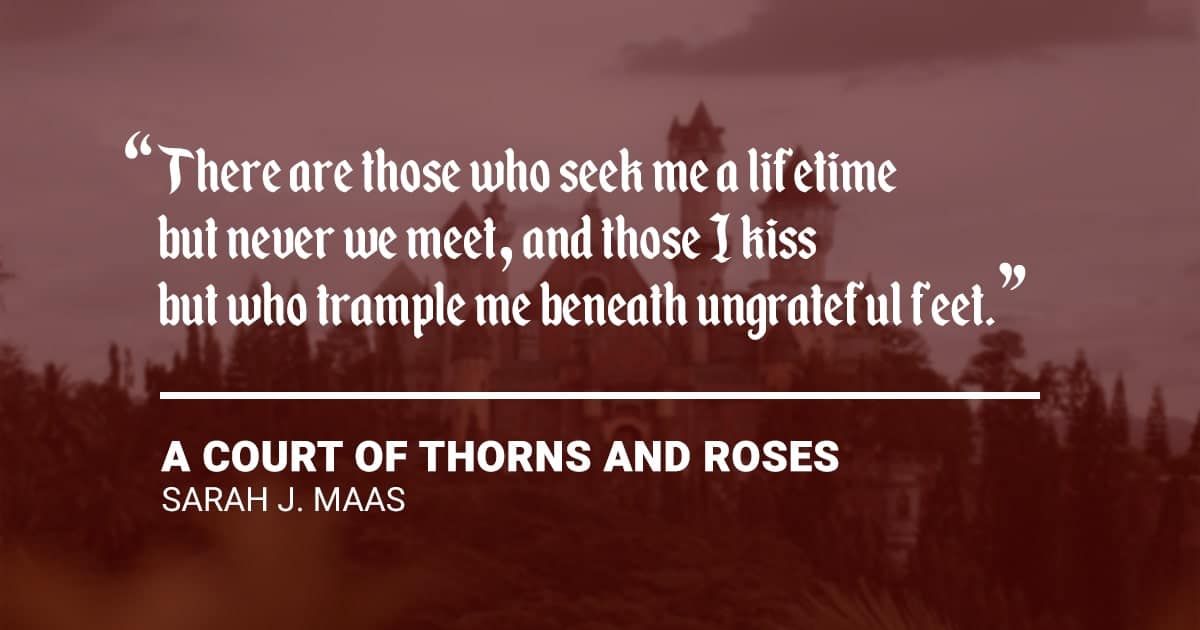 This book is part of the five-book series revolving around the protagonist's life, Feyre. What happens to her in the whole series is something you need to find out yourself.
But is it worth the hyped? While the answer can be subjective, this book talks about real-life issues, such as toxic relationships, depression, abuse, and violence, which many people can relate to.
It Ends With Us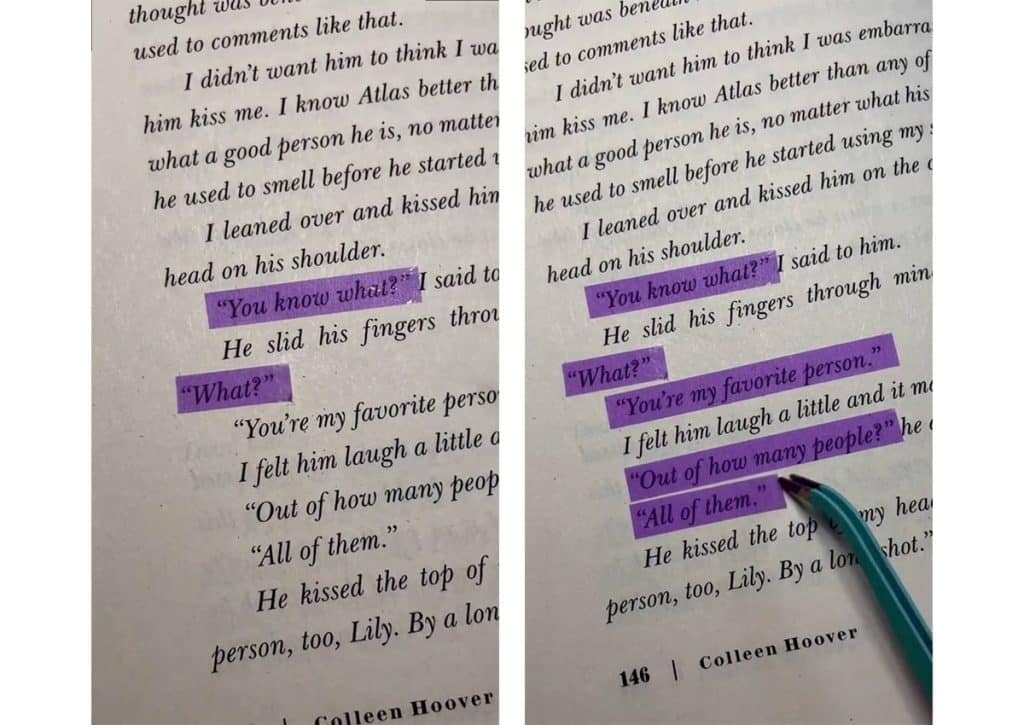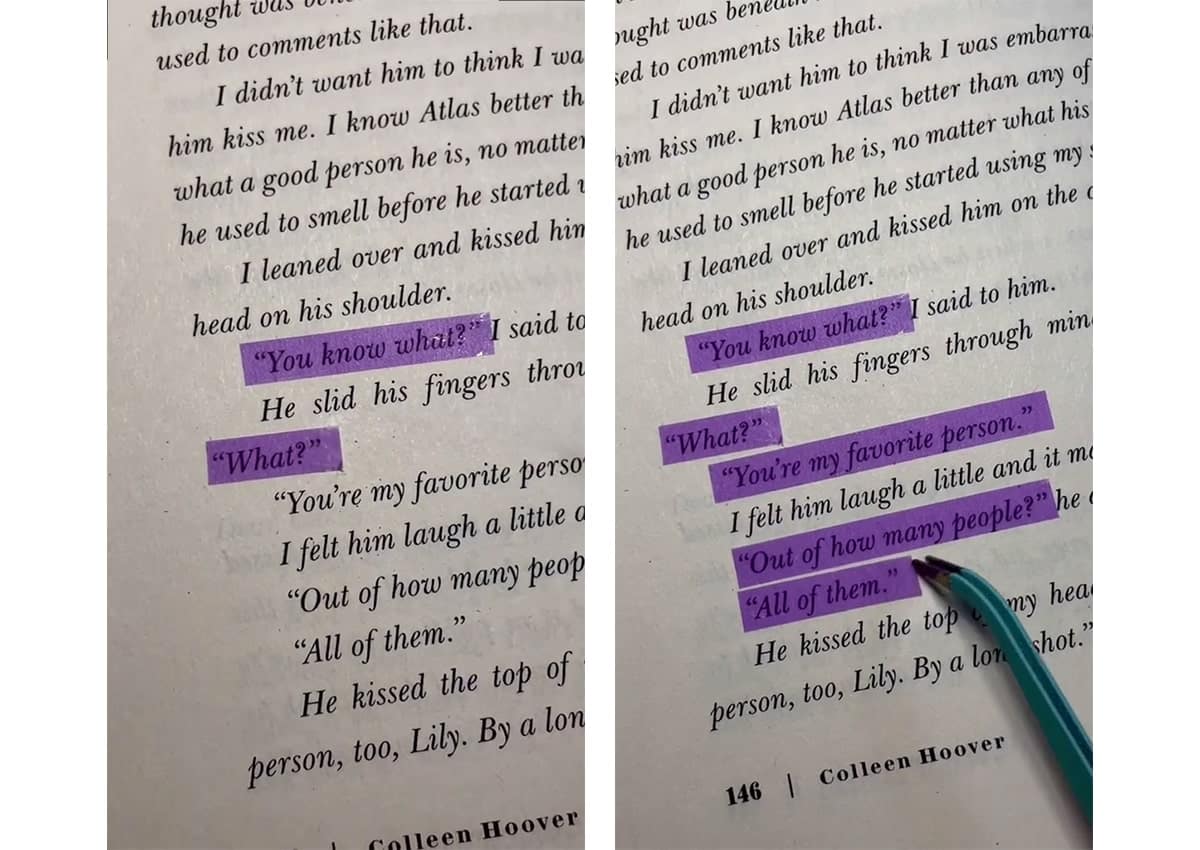 It Ends With Us is probably one of Colleen Hoover's best books of all time. It has more than a billion tags on TikTok and remains the #1 New York Times bestseller since its release in 2016. Additionally, it has received over a million reviews on GoodReads from readers.
It follows the protagonist's life story, Lily, as she prepares to start her life after college. Subsequently, the plot revolves around the themes of jealousy, emotional abuse, and generational cycles, which are all explored wisely and compellingly.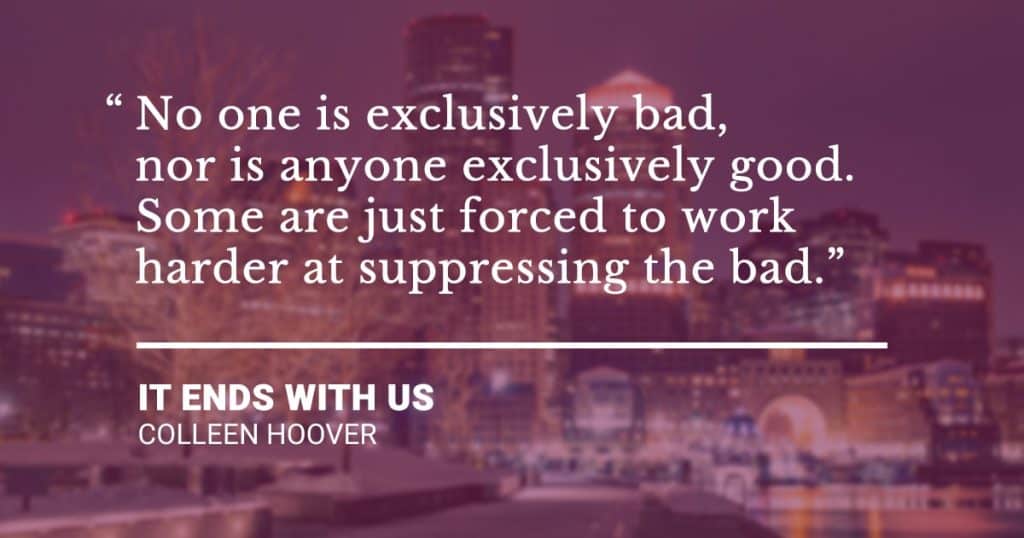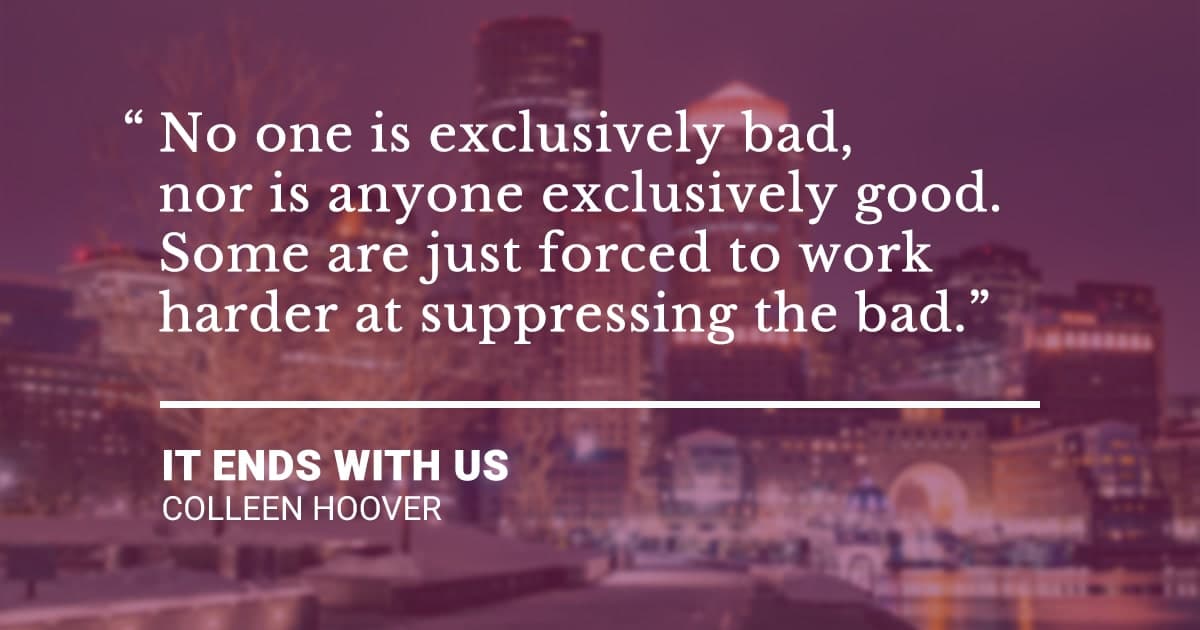 More than just a love story, It Ends With Us talks about what love can and can't be and the selflessness that frequently characterizes relationships, riding the emotional rollercoaster.
Stone Maidens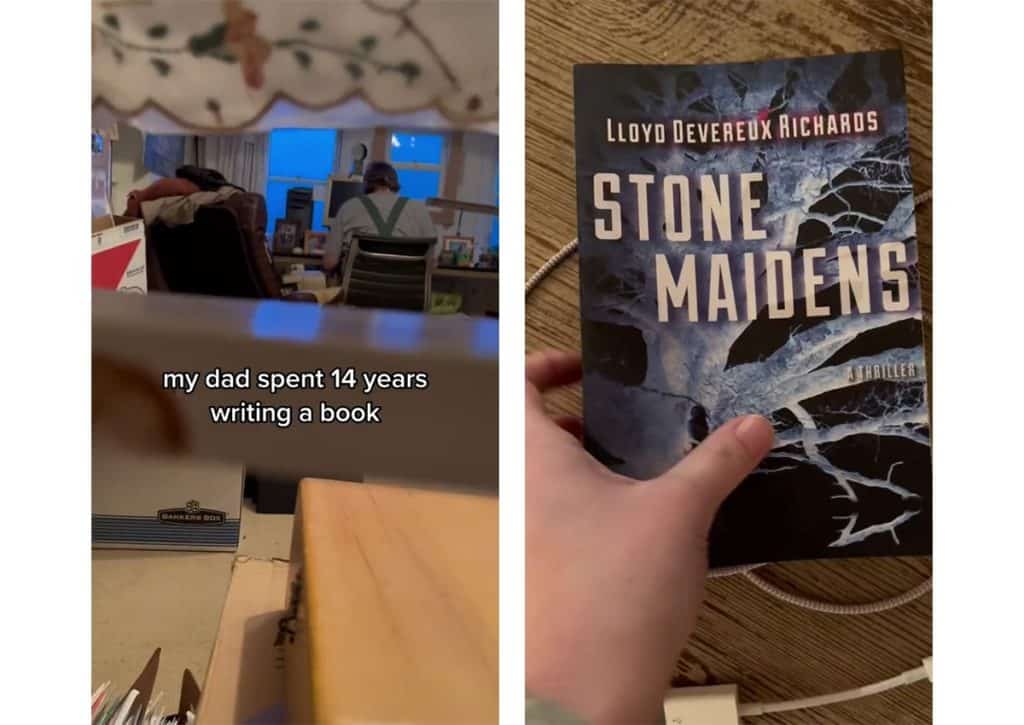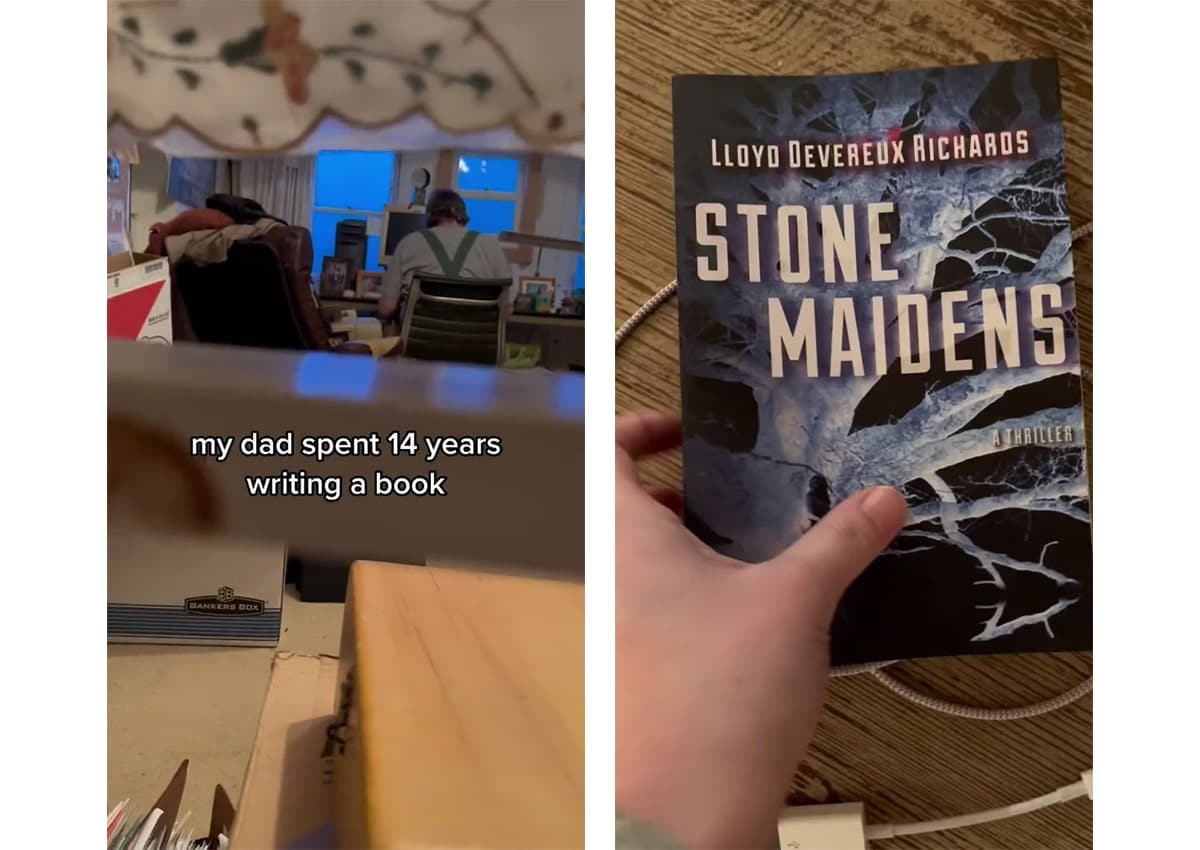 TikTok's #BookTok community helped Stone Maidens make its mark on the platform. Written in 2012 by Lloyd Devereux Richards, this book became the #1 Amazon seller in February 2023 (ten years after its release).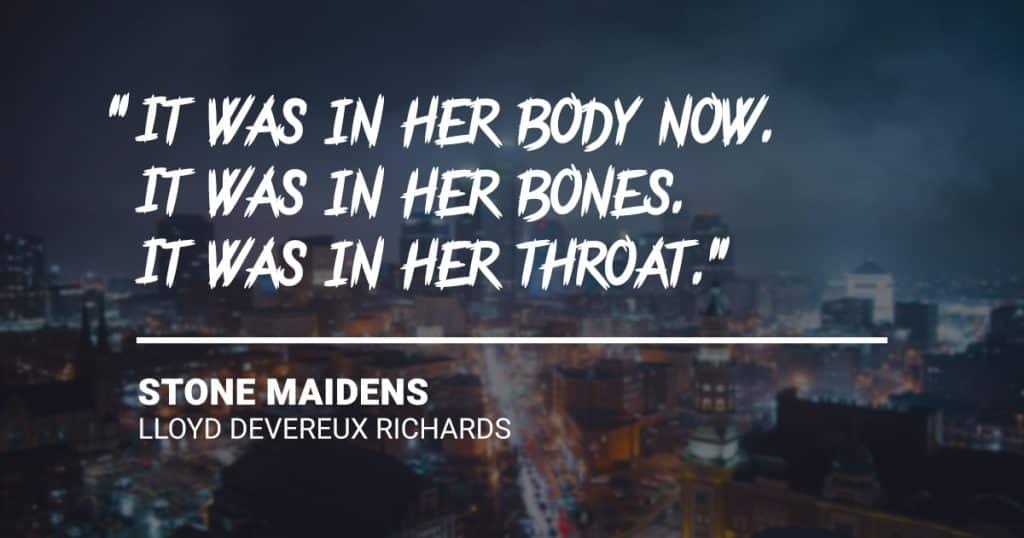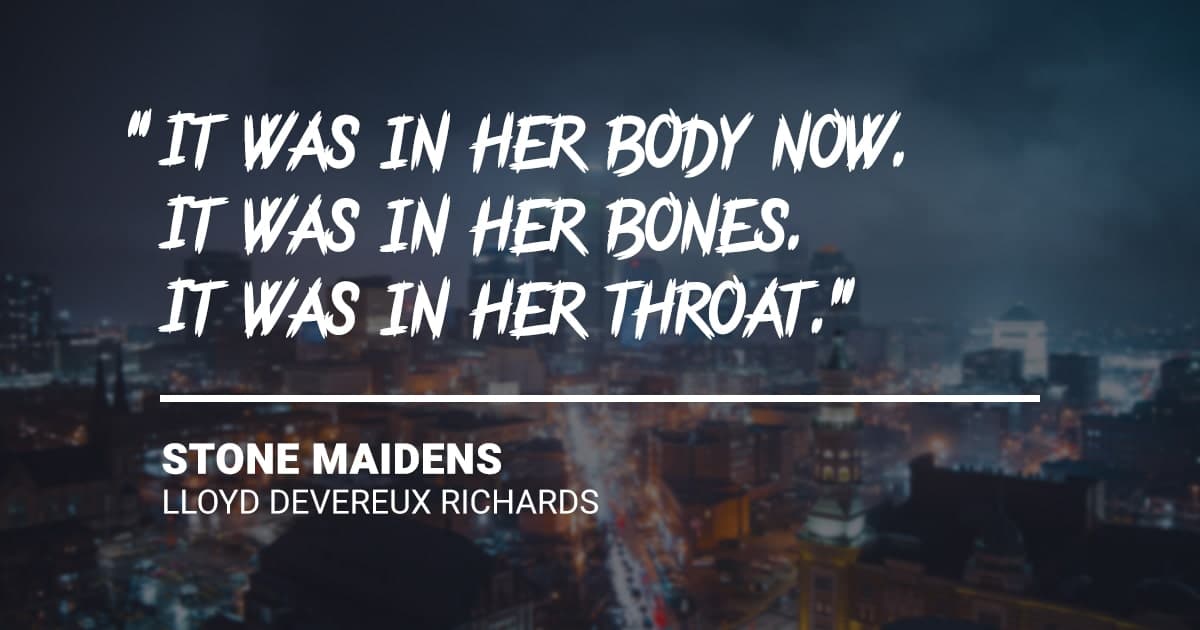 This thriller novel follows the story of an FBI agent, Christine Prusik, as she unravels the serial killer that leaves a calling card for every victim killed.
Is Barnes and Noble In Canada?
Barnes and Noble is one of the most famous bookstores in the United States.
Barnes and Noble has a collection of Rare & Collectible Books featuring unique finds, including signed, first editions, and out-of-print books. Their website, Barnes & Noble.com, also developed numerous comprehensive, user-friendly stores, such as Audiobooks, Award Winners, Libros en Español, and Bargain Books.
Unfortunately, you might not find Barnes and Noble bookstores in Canada because they do not operate outside the United States.
You can only get these books by shipping them to Canada, which can be costly if you don't know which shipping provider to tap.
How Can Barnes and Noble Shipping To Canada Be Possible?
Shipping an international order (US-to-Canada shipping) can be expensive, mainly because of the distance between the seller and the customer.
However, this situation should not stop you from purchasing these books to add to your collection. You need to find the perfect shipping provider to help you get the books without spending too much on shipping costs.
You can ship your Barnes and Noble order cheaply with the help of Shippsy, Canada's leading cross-border shipping provider!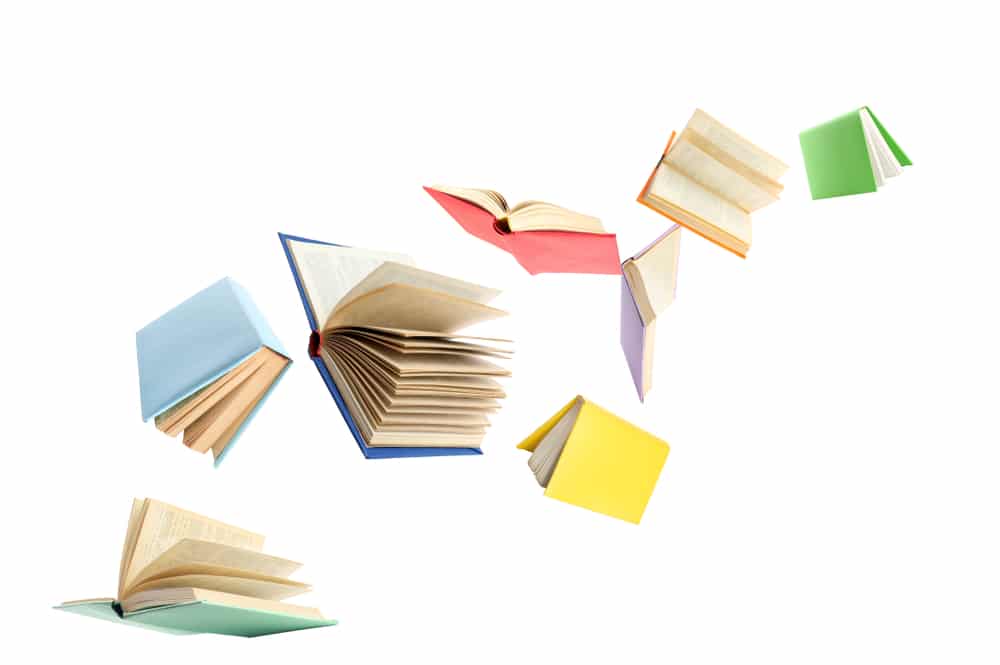 Bring Your Book Hauls To Canada With Shippsy
Shippsy provides access to all Canadian customers in all retail stores.
With Shippsy's help, you can purchase any U.S. product* without worrying about the expensive shipping option, slow transit time, and customs clearance.
*Shippsy fully abides by the regulations set by CBSA. We don't ship any prohibited o restricted items. You may check this list to ensure that you stay within the rules. On the other hand, you may also call Shippsy customer service for any questions or clarifications.
What Is The Process?
Shippsy simplifies the process, making it quicker for customers to ship their U.S. orders to Canada. You may follow these simple steps:
Create a Shippsy account.
Check your unique US shipping address in your dashboard.
Use the US shipping address when purchasing orders from any US retailer.
Go back to your Shippsy dashboard and input the package details correctly.
Pay for necessary shipping fees.
Wait for a few days.
Pick up the package.
Important Reminders:
a. Registration is free. We don't collect upfront charges or ask for monthly subscription fees.
b. Use the U.S. shipping address provided on your Shippsy dashboard. Make sure to copy the address exactly as it is to avoid shipping issues.
c. Double check the details you provided and ensure the information is accurate. Inaccurate details can lead to legal consequences, such as Shippsy account permanent suspension or problems with CBSA.
d. Once the package arrives at our U.S. facility, the customer can request to have the order delivered to their Canadian home address for an additional fee.
How Much Does It Cost?
Ontario. The price starts at CAD 6.99 per package plus applicable tax and duty. You can get a 20% discount on the Shippsy fee once you request three or more packages on the same day, but tax and duty still apply.
The transit time takes two to three business days.
British Columbia. The price starts at CAD 7.99 per package plus applicable tax and duty, and the transit time takes four to seven business days.
Quebec. The prices start at CAD 9.99 per package plus applicable tax and duty, and the transit time takes five to seven business days.
The 20% discounted rate does not apply to both provinces of B.C. and Quebec.
Some Points to Remember:
A package exceeding 10 lbs will incur an additional CAD 0.45 per pound up to 100 lbs.
Any package exceeding 100 lbs in weight or 100 inches in total dimensions will be charged as a skid/palette.
Send Us Your Unboxing Video!
Do you want to be featured in our next social media post? Don't hesitate to send us your unboxing video and how our services help you get your products.
Do you have any questions or clarifications? Feel free to call our hotline at 888-744-7779 or email us at hello@shippsy.com. Our ever-reliable customer support representatives will gladly assist you.
Which US brands to shop from in Canada?
If you want to try and experience new items, you don't have to look further because you can find many brands and products from TikTok.
This platform has become an essential tool for many eCommerce start-ups. So if you are looking for products to test, we listed four rising brands on TikTok you need to check out.
On the other hand, we understand if you worry about the shipping cost and delivery time. But, Shippsy's express shipping to Canada can help you get the items inside the country faster and cheaper.
How do we do that? Read this article to find out.
What Are The Rising TikTok Brands You Should Check Out?
Here are the brands you should consider buying from if you want to try new products from the US!
Elijah's Xtreme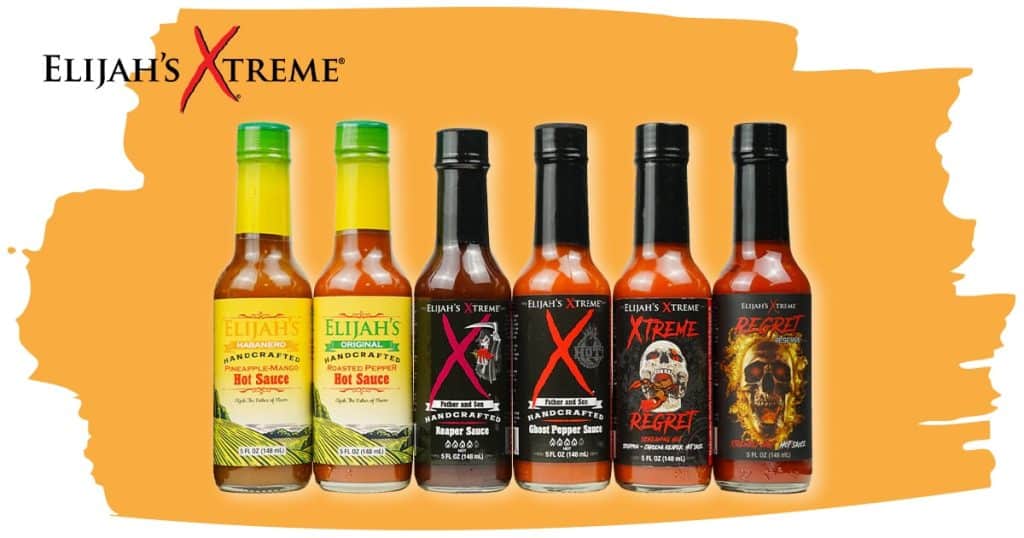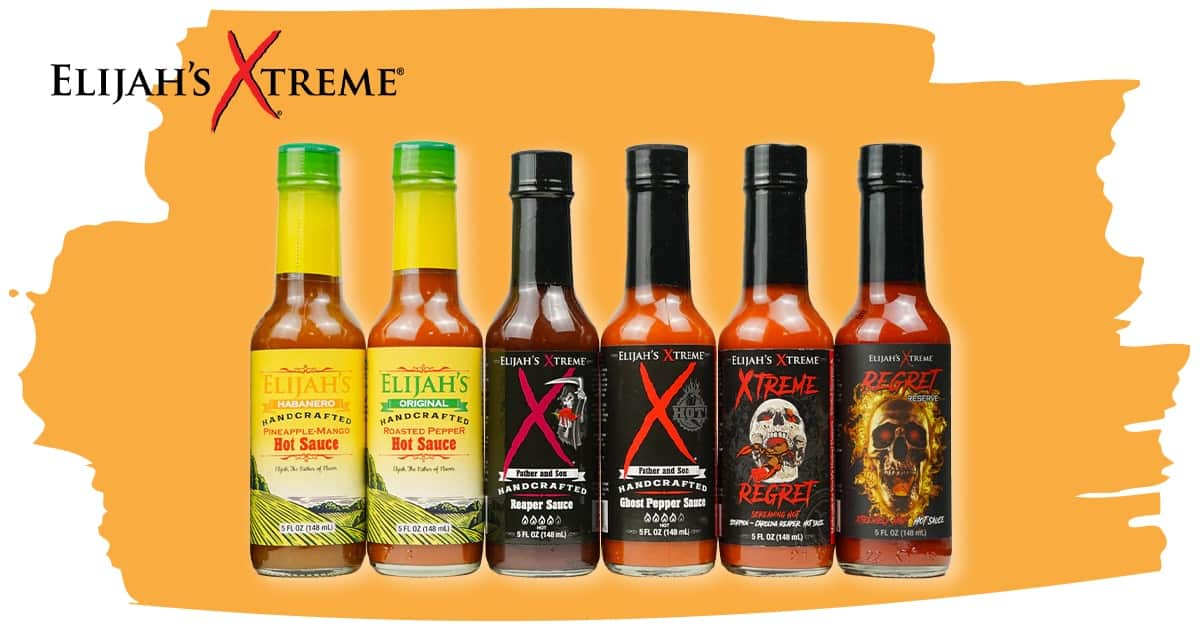 If you are into spicy sauces, Elijah's Xtreme is something to check out.
Overtaking Tabasco as the number one hot sauce brand on TikTok, Elijah's Xtreme is a father-and-son business passionate about offering thicker, hotter, and more flavourful sauces.
Elijah and his father, Bret, have tried many hot sauce brands, and none has provided the right spiciness without losing its flavour. So they guarantee that the sauces they offer are not only spicy but savoury as well.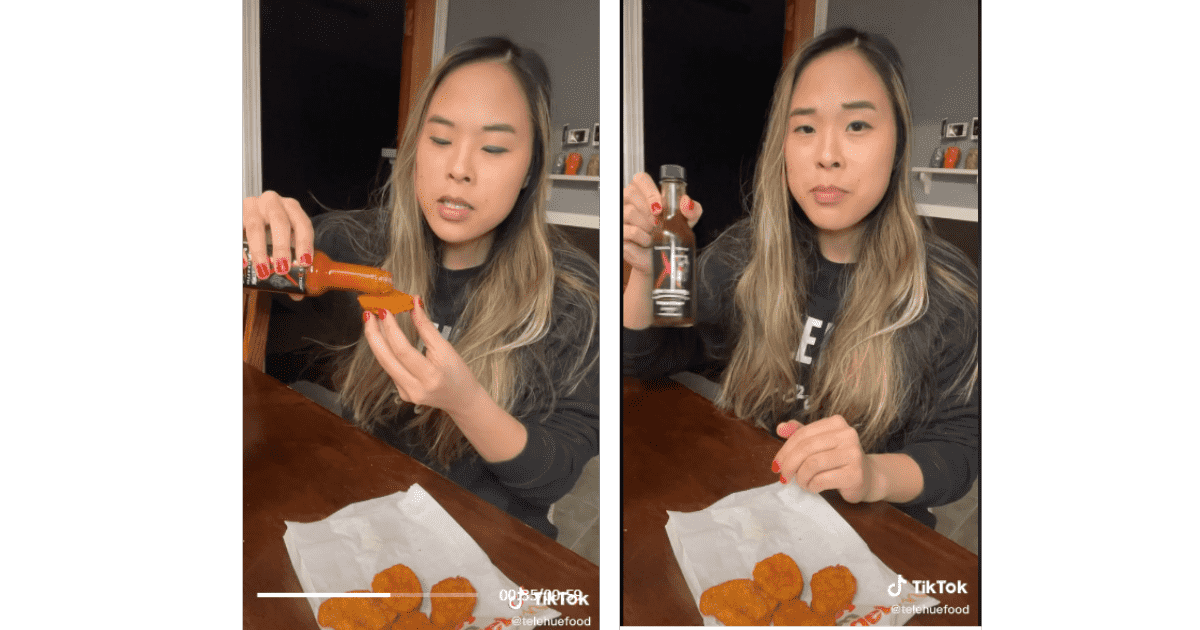 They offer six hot sauces, which you can buy in bundles or individually: Elijah's Pineapple-Mango, Roasted Pepper, Elijah's Original, Ghost Pepper Sauce, Xtreme Regret, and Reaper Sauce.
Meanwhile, they also offer two barbecue sauce options to spice up your barbecue meals: Beer Bacon Maple and Bourbon Blueberry Chipotle.
Aside from the sauces, they sell Elijah's Xtreme merch, like stickers, t-shirts, and baseball caps. You can also find delicious recipes on their website!
Focallure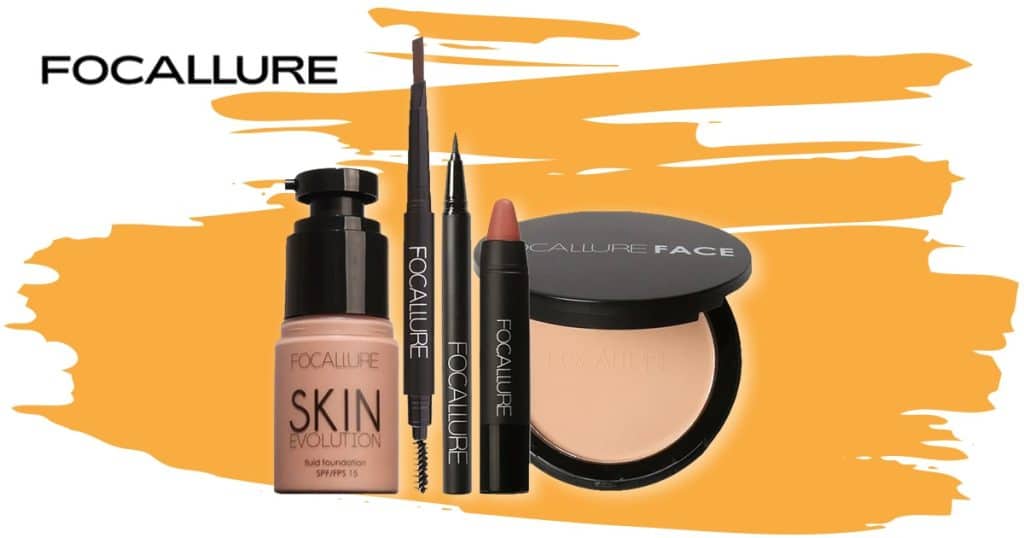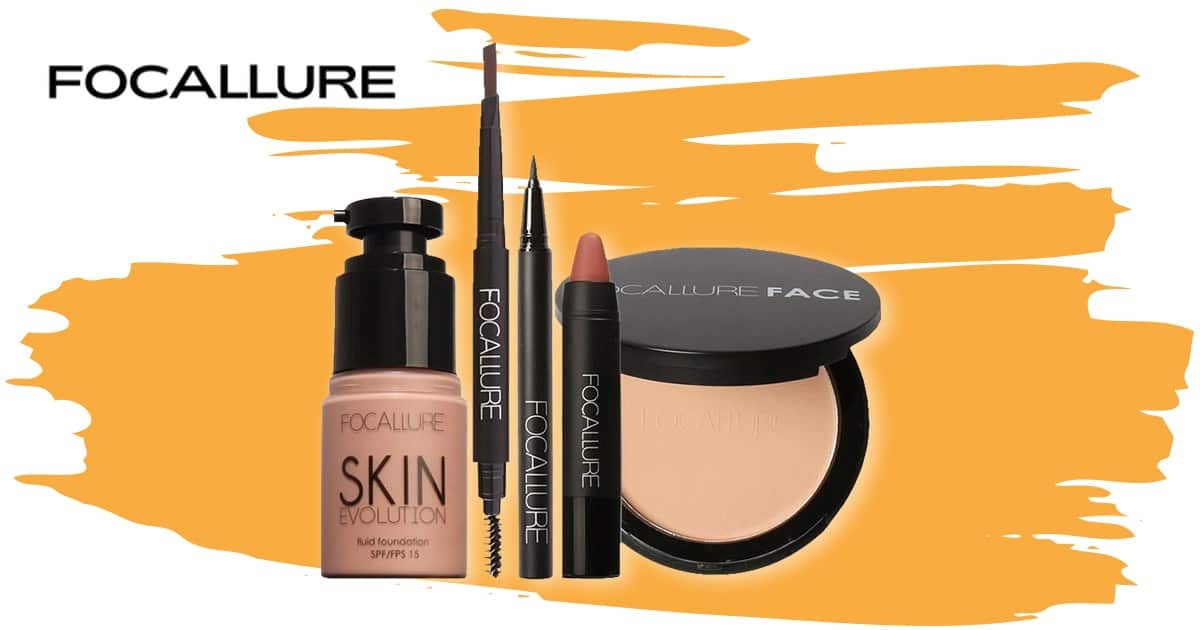 Do you want to expand your collection of cosmetic products? Focallure, a famous beauty brand that found its way to TikTok, might be your best bet.
It is a cosmetics company composed of makeup scientists aiming to highlight people's undiscovered beauty through the power of makeup. These makeup products are grouped into three categories: eyes, lips, and face.
Some of their bestsellers are the Chameleon Liquid Eyeliner, Traveler Fancy Body Highlighter Oil, and Matte Lip Crayon, all cruelty-free products.
Their official website also has constant deals and discounts that you must check out! Plus, they offer free shipping anywhere in the US if you purchase products worth USD 39.00.
Charmed Aroma
If you like scented candles and bath bombs, Charmed Aroma has put a twist to their products that you might enjoy. While this is a Canadian brand, consider checking out their American store to see what they offer.
You can find a piece of jewelry that will appear once the candle or bath bomb melts completely. Each piece is hand-made by Charmed Aroma's designers, made with 925 Sterling Silver or 14k Gold Plate.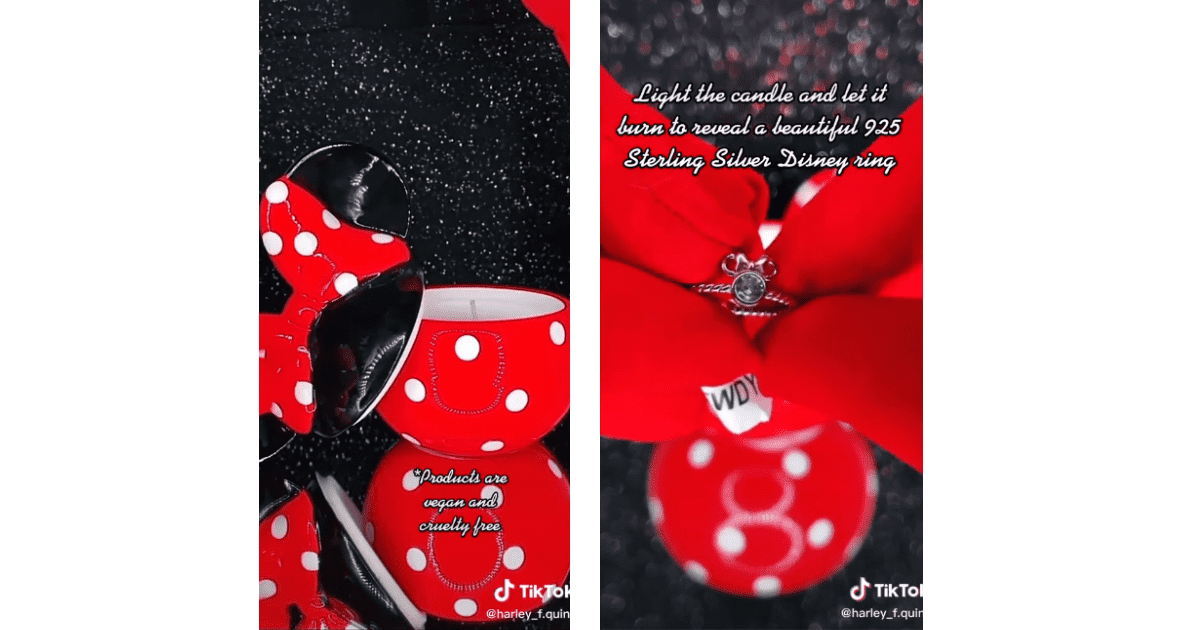 On the other hand, the candles contain world-renowned fragrances. They are also made from different natural materials depending on the variation, including soy wax blend and 100% cotton wicks, put in reusable jars.
Meanwhile, Charmed Aroma's bath bombs are made from Shea Butter, Aloe, and Epsom Salts, also suitable for maintaining healthy skin.
Brevite
Does your backpack have enough space for all of your items? If not, then it's time to consider buying Brevite and upgrading your bag now.
Currently, they offer numerous options to their customers, including The Brevite and The Daily Backpacks, crossbody, and pouch.
What makes their brand noteworthy? They are committed to using 100% recycled polyester to make one Brevite bag. Yes! Their bags are made from used water bottles, making it a win-win situation for you, Brevite, and the environment.
The products are also water-resistant and machine-washable, so you don't have to exhaust yourself hand-washing your bag.
Bring These Products to Canada!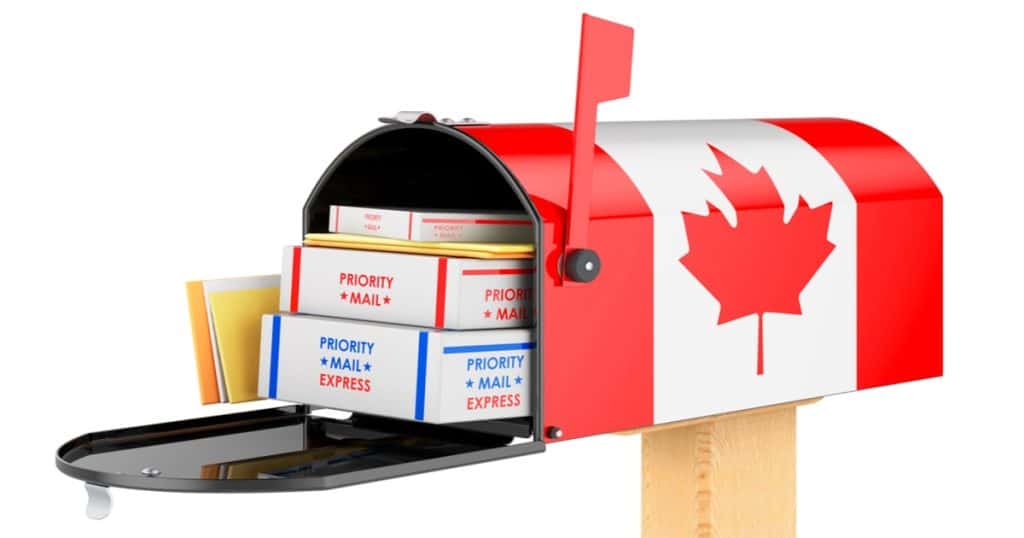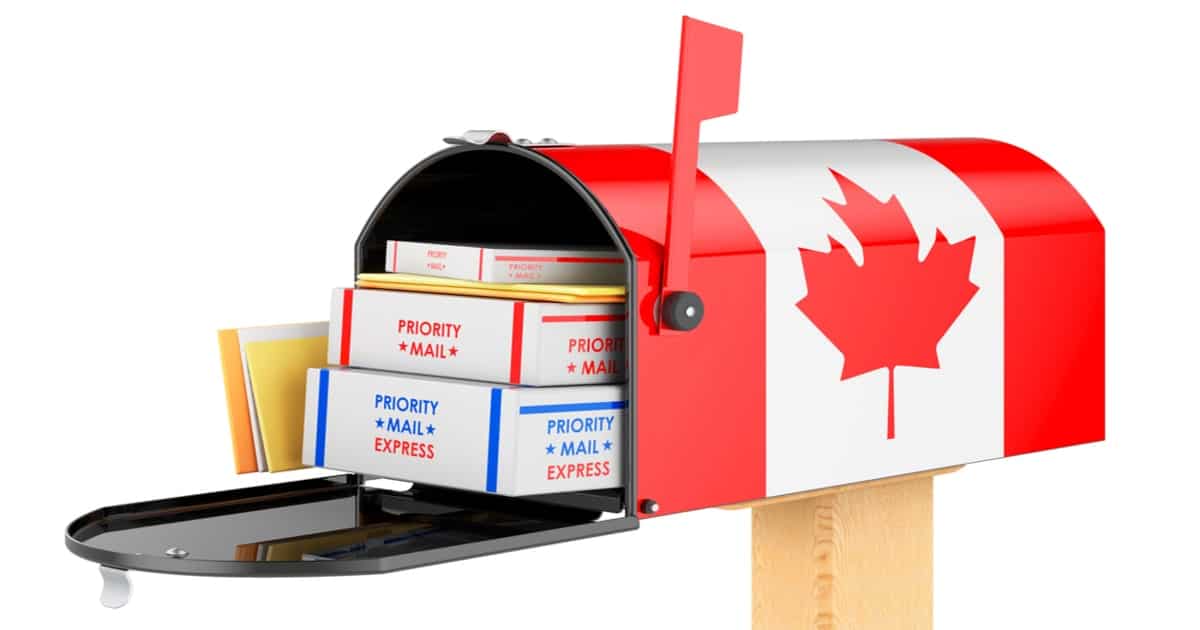 Since we have already recommended the leading consumer brands on TikTok, let us talk about how you can send these products to Canada at a faster delivery time affordably.
Here are some of the questions many Canadian cross-border shoppers frequently ask when buying from a US retailer:
How Long Does USPS Express Shipping to Canada Take?
Being the United States' national carrier, USPS is often the primary option for many US sellers. However, the expedited transit times for a 0.54 lbs parcel measuring 8 x 4 x2 inches take seven to eleven business days, and the shipping fee starts at USD 20.00.
How Much Is UPS Express Shipping to Canada?
Another trusted carrier in the US is UPS, and many US sellers use them to send their products to customers like you. However, the shipping cost to Canada for express shipping starts at USD 27 for a parcel weighing up to 0.54 lb and measuring 8 x 4 x 2 inches.
This cost is probably more than what you paid for the items you bought.
Additionally, when it comes to express shipping to Canada, USPS, UPS, and other US shipping options can be more expensive. So it is better to find a much better alternative to get your products to Canada.
How Can Shippsy Help You Out?
While Shippsy does not offer express shipping, their standard shipping transit times are similar to other expedited deliveries but more affordable. Plus, Shippsy is limited to the TikTok brands mentioned above and many US-based stores.
With a fee that starts at CAD 6.99*, you have access to all US retailers, allowing you to expand your shopping options. Not only that, but Shippsy will also take care of any customs-related technicalities for you.
Additionally, you can further save money because many sellers and businesses offer free shipping within the US if your purchase reaches a certain amount. So, you don't need to pay the shipping fee from the seller to your US shipping address.
*The Shippsy fee to British Columbia starts CAD 7.99, while Quebec starts at CAD 9.99.
All you need to do is:
Create your Shippsy account.
Use the US shipping address in your Shippsy dashboard when buying from any US retailer.
Input the order detail correctly.
Pay for the Shippsy fee + applicable tax and duty.
Wait for the package to arrive at our Canada facility.
Pickup the package at the designated Shippsy branch.
Noteworthy Things To Remember:
Registration is free!
Shippsy does not collect any monthly subscription fee.
Shippsy fully complies with CBSA, so you must put the details of your orders correctly to avoid legal issues.
It takes two to three business days in our Ontario facility, four to seven in British Columbia, and five to seven in Quebec.
You may also choose to have your package delivered to your Canadian home address through our partner carrier for a small added fee.
Follow Us On TikTok!
Would you like to be featured in our TikTok account?
Please send us your unboxing videos of the items you bought from the US via Shipppsy!
You may also check us on our Instagram account to know which US brands you should consider buying from next!
Are you searching for the latest trends, items, and anything popular? Then, this article is for you!
With the rising popularity of TikTok, many users are not only using this social media app for entertainment. Many shoppers also use TikTok to get ideas on what items fit best with what they are looking for. If you worry that most trending products come from the United States, Shippsy is here to help you sort things out.
You can ship these trending TikTok products using your US shipping address for Canada delivery. How to use it, and how much will it cost you? Read this blog now!
Trending Products on Tiktok
Samba Shoes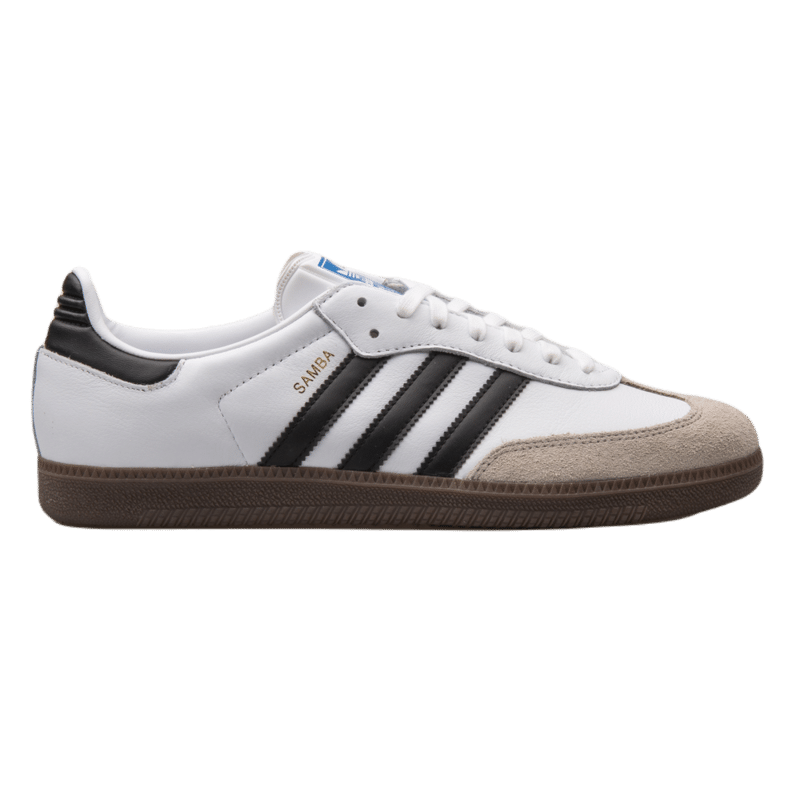 If you are looking for footwear that you can easily pair with jeans, joggers, jeans, dresses, and skirts, the Samba Shoes by Adidas is worth considering.
It's one of the most popular and best-selling Adidas products ever. Despite being released 74 years ago, you can still the Samba shoes everywhere. It has become an essential street style must-have item for fashion models and influencers like Kendall Jenner, Gigi and Bella Hadid, Kaia Gerber, and Emma Chamberlain.
Lip Butter Balm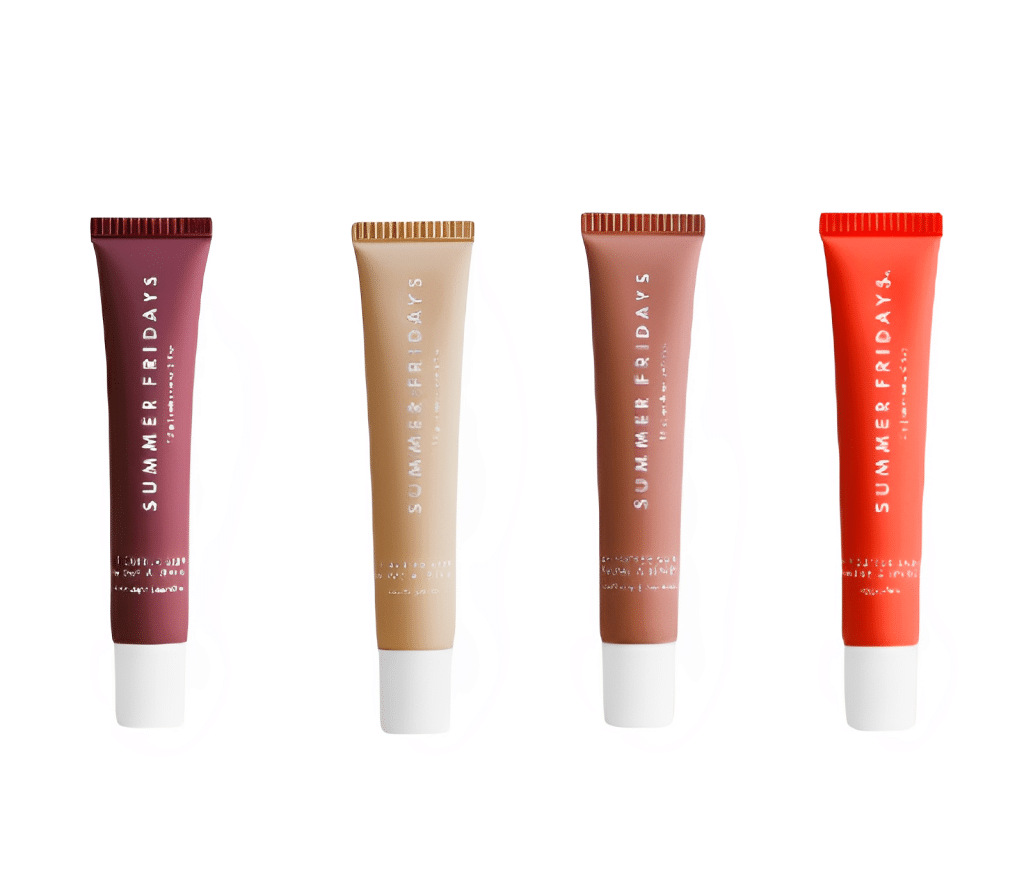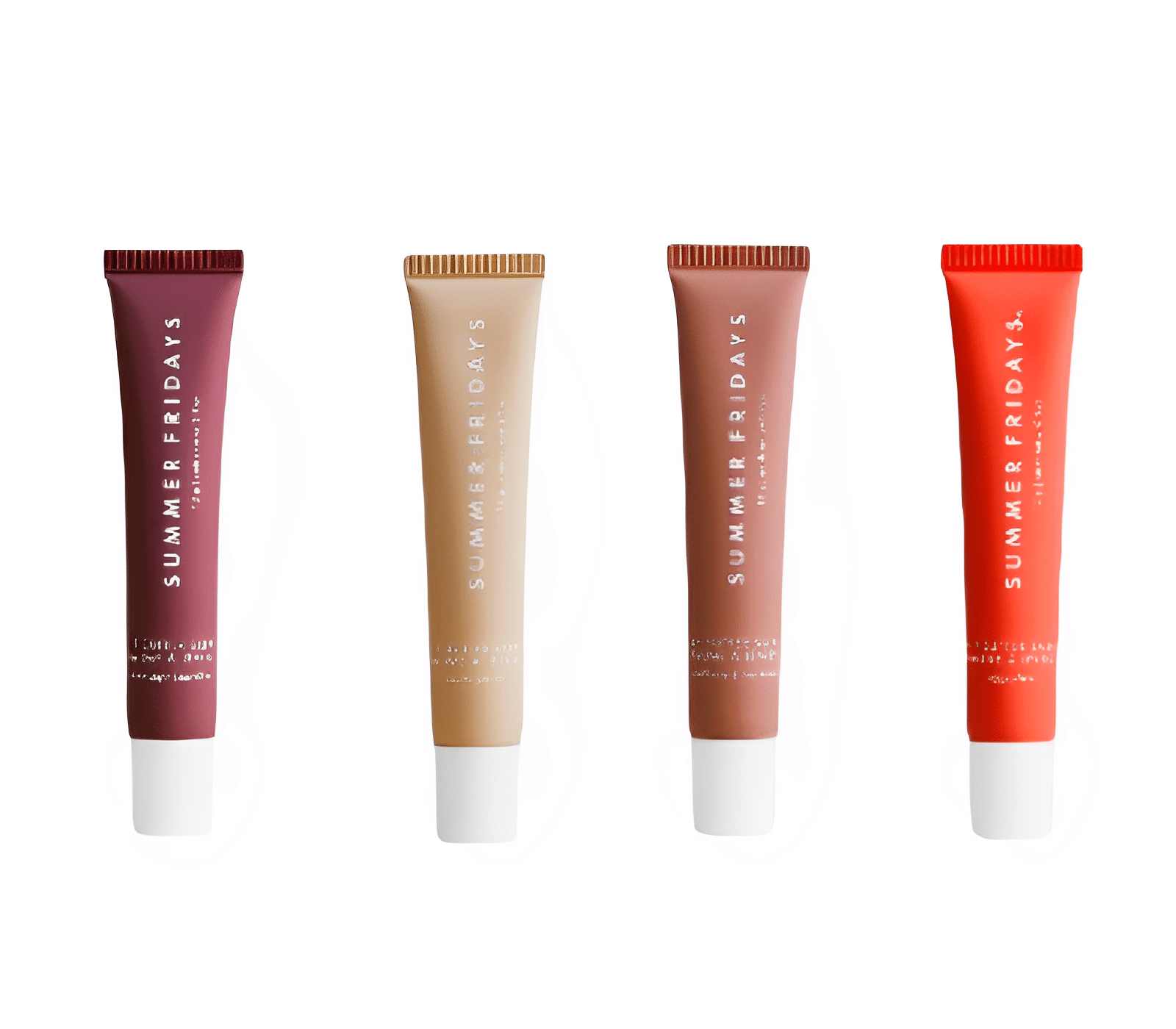 If you need a vegan-friendly, cruelty-free, and gluten-free skincare/cosmetic product to add to your self-care items, the Lip Butter Balm from Summer Fridays is one of the best.
It is made from shea and murumuru seed butter, vegan waxes, and natural vanilla flavour mixed all together to create a product that can moisturize, smoothen, and shine your lips all day.
It has four colour variations (Vanilla, Poppy, Vanilla Beige, and Brown Sugar) and is suitable for people with different skin types.
Hair Perfector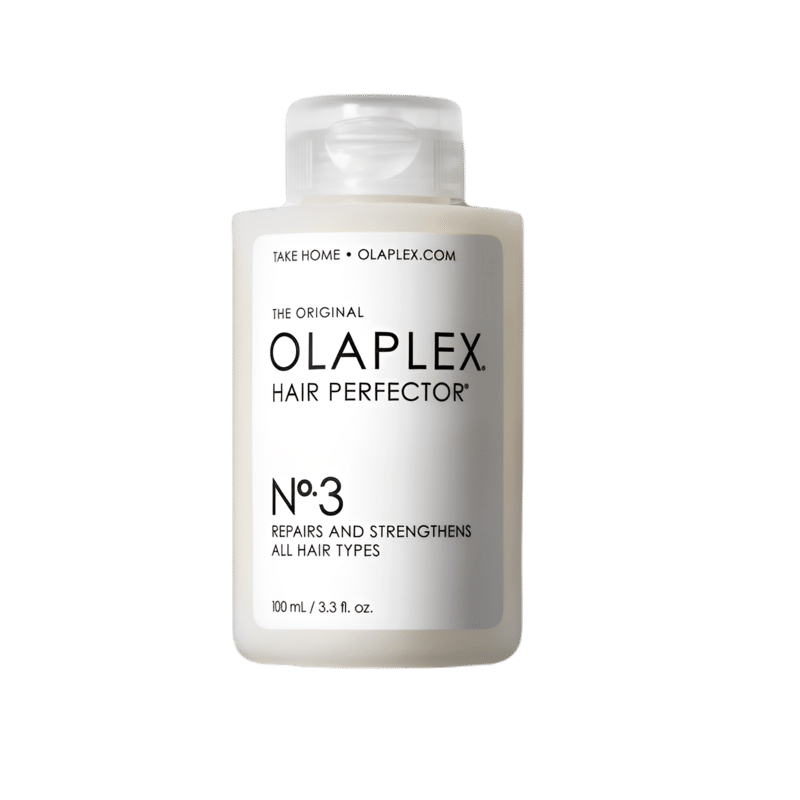 The No. 3 Hair Perfector of Olaplex is a must-have to reduce breakage and noticeably strengthen your hair. Its unique bond-building technology connects the damaged disulphide bonds vital to fixing since they offer hair strength and health.
Olaplex believes that your hair should look good outside and inside. Their formulation restores the disulphide bonds broken due to different hair treatments and styling by penetrating each strand rather than simply gliding over the surface.
Mini Waffle Maker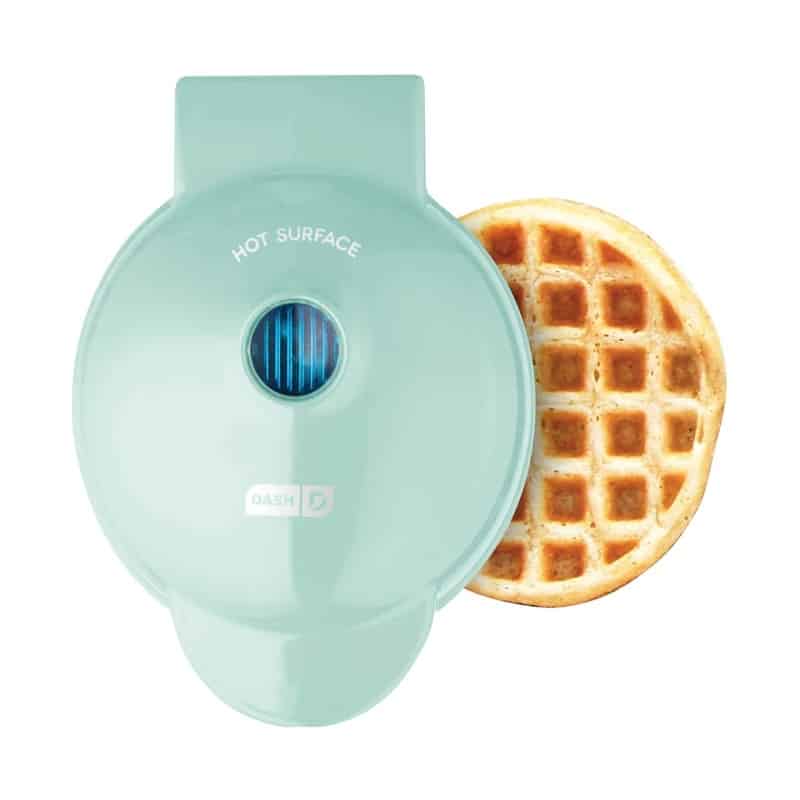 Available in different colours and patterns (including trendy copper, millennial pink, and rainbow print), the Dash Mini Waffle Maker is making a name for itself thanks to its easy-to-use and easy-to-clean design.
While you can quickly cook your favourite breakfast with this tool, you can make other easy-to-prep breakfast dishes, like a grilled cheese sandwich, fried eggs, mashed potato bites, and other creative dessert recipes.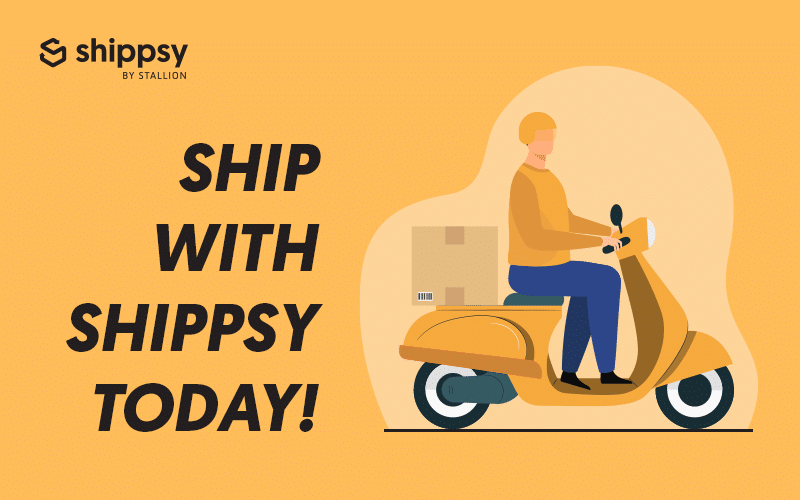 Use Your Own Unique US Shipping Address for Canada Shipping
Shippsy understands the occasional hesitation when shopping online from a US-based store. Shippsy understands that the first thing that comes to your mind when buying something from the United States is the shipping cost. It is costly, and sometimes more expensive than the product you purchased.
Aside from that, the cross border shipping process can be time-consuming and stressful. This is why Shippsy is here to help you access any popular products from TikTok  without problems.
How Does It Work?
1. Create an account.
Only those customers who created a Shippsy account can use our services. Don't worry because account registration is free, and we don't ask for any monthly subscription.
Remember to use a valid and active email address because Shippsy will also send all the email notifications about your parcel's delivery status.
2. Go to your Shippsy dashboard.
After you sign up, you will be redirected to your Shippsy account dashboard. You will find the best US address for shipping to Canada at the bottom part of your dashboard.
You will use this address when purchasing from any US-based retail store. Note: Copy the address and unit number, as it is how we identify your orders and avoid transport issues.
3. Input Product Details.
You will receive a notification once your order arrives at our US facility. When the goods come, you must enter the order details* (product description and price) to determine how much you will pay for the applicable tax and duty.
*Shippsy fully complies with Canada Border Services Agency (CBSA). Failure to provide accurate product descriptions can lead to legal consequences from Canada Customs and permanent Shippsy account suspension.
You will also choose if you want to have the items delivered to your house or pick them up personally.
4. Pay the Shippsy Fee & Applicable Tax and Duty.
After you put the order details correctly, you will receive a notification of how much you will pay for the cross border shipment.
If you are ready to pay, you can just put your credit card details on the Payment Page of your dashboard, and Shippsy will automatically deduct the shipping charges incurred in the shipment.
You don't have to worry because our payment providers securely store your credit card information.
5. Wait For Your Package
After you pay the Shippsy fee and applicable taxes and duties, you only need to wait for your package to arrive. It takes two to four business days* to arrive at our Canada facility, and you will also receive a notification.
*Transit takes 4-7 business days in British Columbia and five-seven days in Quebec.
You can pick up your orders at the designated Shippsy branch locations indicated in your dashboard or email.
How Much Does It Cost?
Shippsy offers the cheapest shipping cost for US to Canada shipping. The shipping charges will start at CAD 6.99 (plus applicable taxes and duties) for shipping to Ontario region. Plus, you can get a 20% discount if you request three or more shipments within the same day.
On the other hand, the shipping fee to British Columbia starts at CAD 7.99 plus the applicable tax and duty. Meanwhile, the charges begin at CAD 9.99 for a package to Quebec. However, the bulk discount does not apply to both of these regions.
Access Your Favorite US Products with Shippsy
Shippsy is here to help you access all US retailers, especially those who don't ship to Canada and get the most beloved products you can't easily find.
You can visit our Blog Page for more information if you'd like to find similar topics and blogs. You can also follow us on social media, @loveshippsy (TikTok and Instagram).