Online shopping has become a common purchasing trend in the digital age nowadays. However, cross-border shipping can be a pain for Canadian customers who wish to shop from US stores due to complicated processes and high shipping charges.
To overcome this, parcel forwarding companies with US-to-Canada services offer a valuable solution, allowing Canadians to shop and ship without a sweat.
If you're looking to use one, we've got you covered!
Leaf through this article as we will let you explore the top 7 parcel forwarding companies leading the way for shipping from the US to Canada in 2023. But first,
What Is A Parcel Forwarder?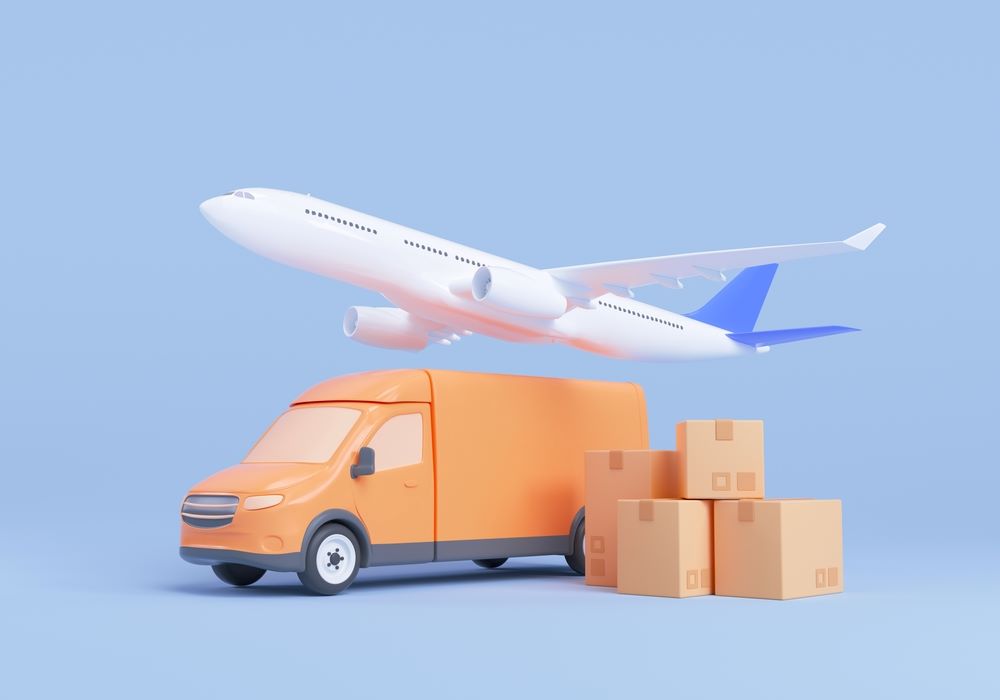 Parcel forwarding companies, or package forwarders, act as a bridge between a Canadian shopper and a US retailer. To help you move your shipment while avoiding the complicated shipping process and expensive shipping fees, the package forwarder provides you with an exclusive US address to use in your US purchases.
Once the packages arrive at the forwarder's US warehouse, they will process the shipment from the US to Canada. This results in Canadian shoppers getting more access to products from US retailers that might not offer US shipping.
Top 7 US-To-Canada Parcel Forwarding Companies
Let's take a closer look at the top 7 package forwarding companies that have gained popularity in 2023 for shipping from the US to Canada:
1. Shippsy
Shippsy is renowned for its exceptional US package forwarding services to Canada by providing high-quality shipping options, a user-friendly platform, and excellent customer service. It offers the lowest shipping rates and efficient package handling, making them a top choice for many Canadian customers.
Service Features:
No monthly or membership fees
User-friendly portal
Offers personal pickup and parcel mail-out service
Lowest shipping rates starting at $6.99*
25% off discount for 3+ packages requested on the same day
No robots or automated response systems for customer lines
Unmatched delivery speed of 2-4 business days
*Taxes and duties apply. Packages over 10 lbs will incur an additional $0.45/lb for every pound up to 100 lbs.
2. Reship
Reship is a known package forwarding service provider that helps bridge the gap between US online retailers and Canadian customers like you. Aside from Canada and the US, they also offer a UK address allowing Canadian customers to ship their online purchases from the USA to the United Kingdom.
Service Features:
Offers package consolidation, personal shopping, B2B, and other special requests
$2/package consolidation fee
Free storage for up to 30 days
Ships to Canada, the United States, and the United Kingdom
Pricing may vary per package for a one-time shopper
Monthly membership fee ($10 per month and $99 per annum)
$5 one-time signup fee
3. Shipito
Shipito is another package forwarding company that offers a wide range of great shipping options and provides customers with a personal US mailbox. Their flexibility and variety of services make them popular among Canadians.
Service Features:
Offers free package forwarding addresses in US and Austria
Free storage for up to 90 days (available for premium accounts)
24/7 customer support
Free and paid (premium) plans available
Mobile App
Offers package consolidation and mail-out services
$3 processing fee for free account registration
$2 processing fee for premium account registration
4. Stackry
Stackry offers dependable cross-border and international shipping services. Plus, they allow customers to combine multiple packages into one shipment to save on shipping costs. They also offer competitive rates.
Service Features:
No registration or monthly fees required
$2/package consolidation fee
$5/package standard repacking fee
Free storage for up to 45 days
Partnership with major carriers: DHL, FedEx, and USPS
5. PostScan
PostScan offers a package forwarding that is similar to a virtual mailbox. They allow you to manage your shipments from your device and offer a virtual address where you can process and receive your shipments.
Service Features:
Complimentary storage of up to 30 days
Automated customs form and commercial invoice
Offers virtual mailbox and package consolidation
Offers mobile app with unlimited cloud storage
6. MyUS
Since 1997, MyUS has been one of the US's oldest and most trusted package forwarders. They provide a US shipping address and services for online shoppers worldwide who wish to shop at US-based stores.
Service Features
Offers package consolidation, repackaging, and personal shopping services
Mobile shopping app
Ships from the US to anywhere in the world
Provides mail forwarding services for $25/month (applicable to premium membership)
7. PlanetExpress
PlanetExpress is a parcel forwarding company that Canadian online shoppers also trust. Their services are for online shoppers outside the UK and the US who want to ship their packages from the said countries' online stores.
Service Features
Provides free US shipping address
Premium plan for $10/month and $50/year
$2/package forwarding fee
Complimentary storage of up to 10 days for a free plan and 45 days for a premium plan
Choosing The Best Parcel Forwarding Service For You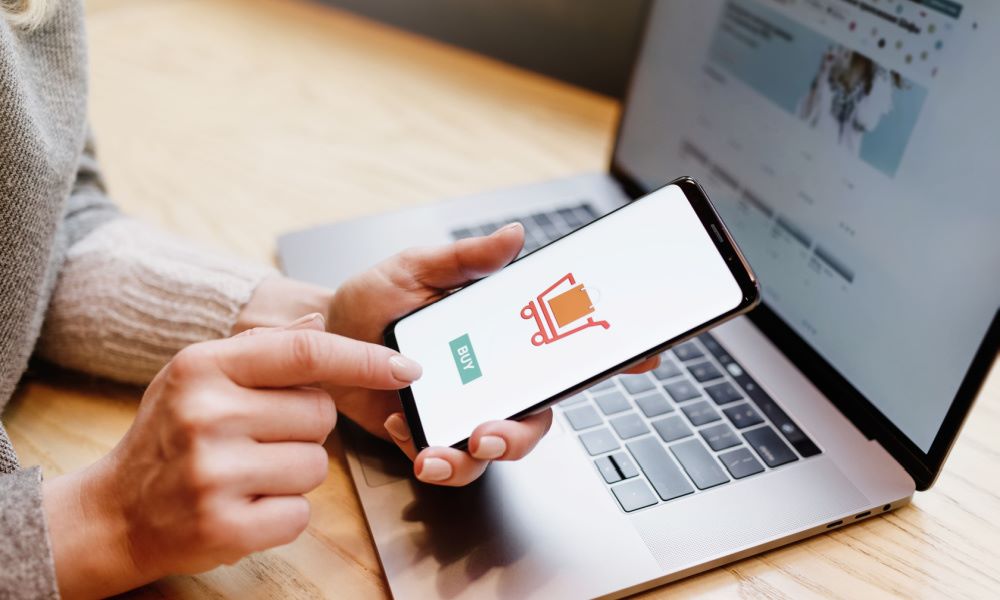 With many package forwarders available in Canada, deciding which one to choose can take time. We totally understand that! So, to help you select the right one for you, here are some key factors to consider:
Shipping Rates and Fees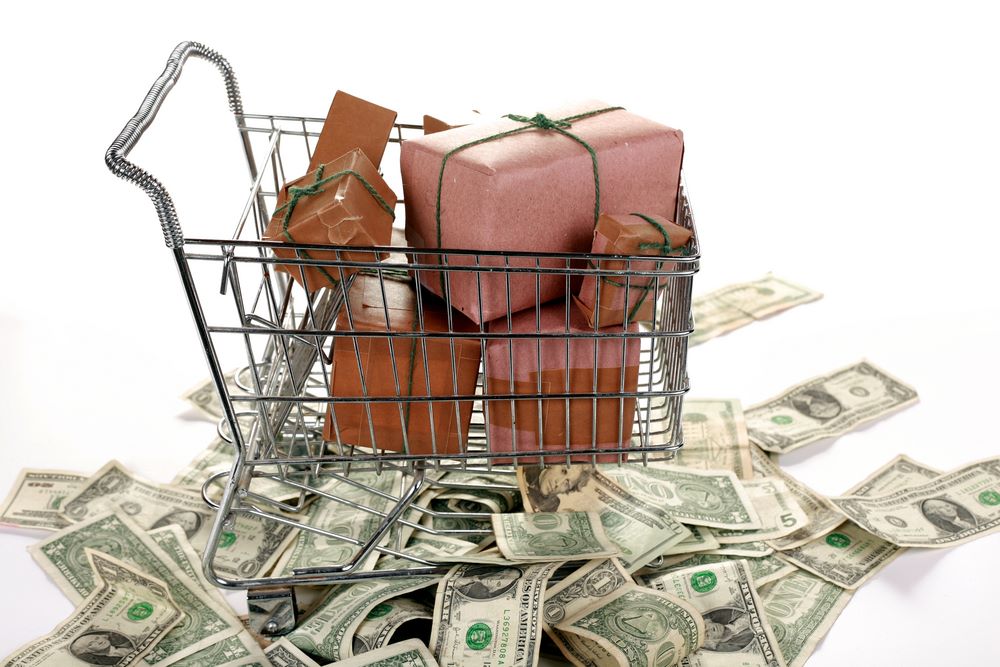 The shipping rates and fees play a significant role when deciding which package forwarder to choose. You want to keep an eye out for transparent and competitive pricing that won't break the bank.
So, your shipping provider should offer clear breakdowns of costs so you know exactly what you're paying for. Hidden fees can be a real downer, so steer clear of those! Also, watch for discounts or special offers that can sweeten the deal. While cost is essential, remember to consider the quality of service too.
Package Consolidation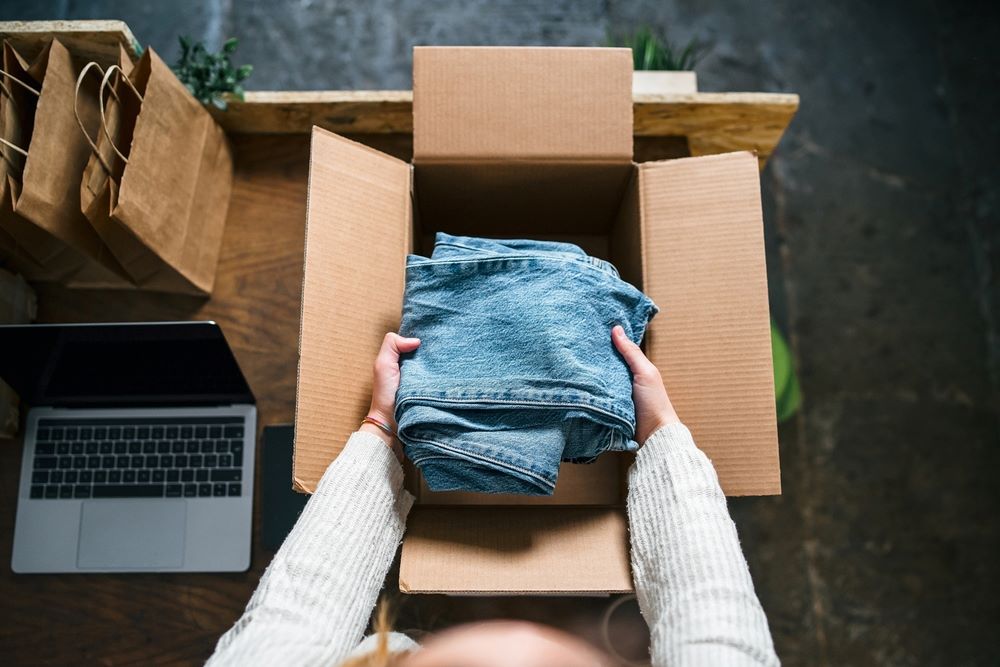 What's the deal with package consolidation? Well, picture this: you buy from multiple US stores and have all those items shipped to your provider's warehouse at once.
Instead of shipping each package individually, a package consolidation service lets you combine all your purchases into one neat package. This means fewer shipments, which can save you reduce shipping costs!
Not only that, but it also reduces the risk of lost or damaged packages since you're dealing with just one shipment. That's convenience and peace of mind rolled into one. With a reliable package consolidation service, you'll have full control over when and how your packages are shipped, giving you a seamless and cost-effective shopping experience.
However, if your selected package forwarder does not provide this service, you can always contact the US store to see whether you can bundle your several products into a single box.
Delivery Time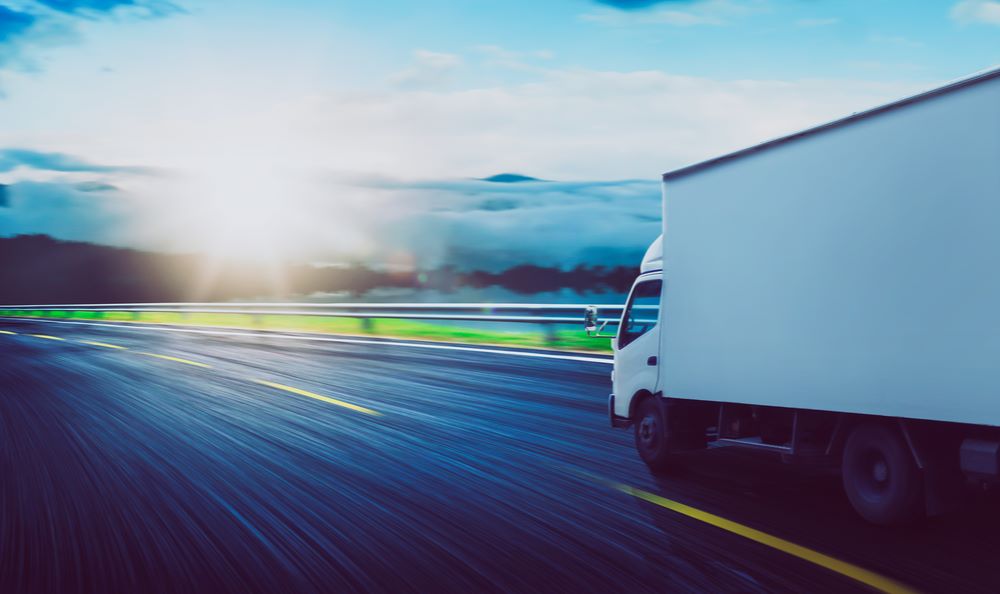 When selecting the best shipping company, one critical standard you must pay attention to is fast delivery time. Let's face it: waiting for your purchases can be awful, but with the appropriate shipping partner, you can prevent unnecessary delays and get your hands on your products pronto!
Thus, look for a package forwarder that offers unmatched delivery speed from the US to Canada. Time is money, and fast delivery means enjoying your US finds without the anxiety of endless waiting.
But hold on, don't just settle for speed alone; make sure you're also getting reliable and secure shipping to keep your precious purchases safe.
Customer Support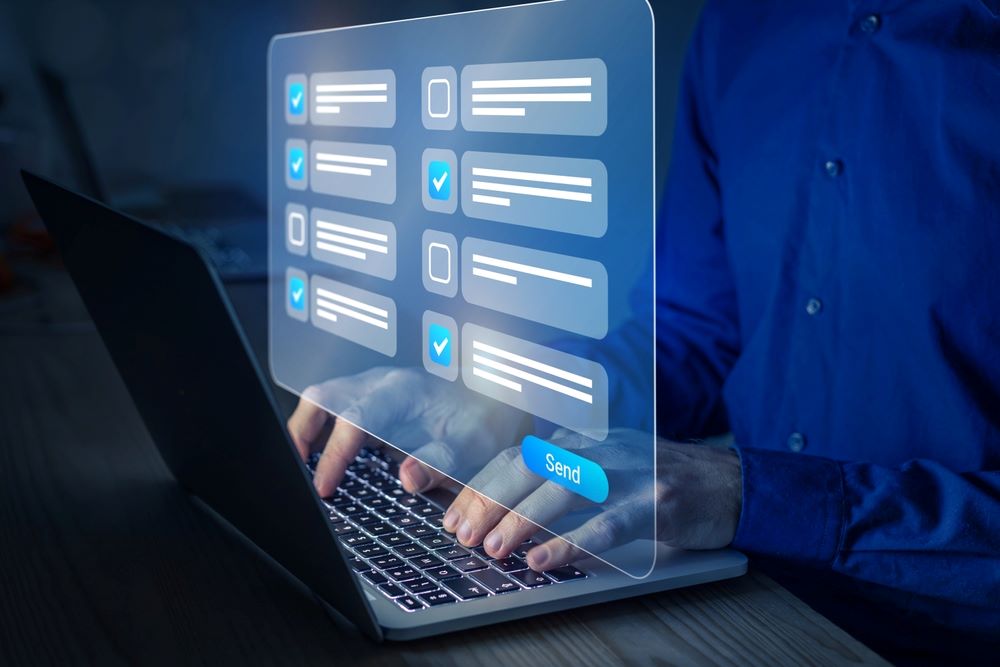 Another crucial factor that can make or break your shipping experience is live customer support. When choosing the right shipping provider, access to live customer support can be a lifesaver.
Picture this: you have a concern regarding customs or a last-minute change to your shipment, and you need answers as soon as possible. That's where live customer support steps in to save the day!
No more waiting around for email responses or navigating frustrating automated phone systems. With a reliable shipping provider, you'll have real humans ready to assist you in real-time.
Whether it's tracking your package, resolving an issue, or simply seeking advice, having friendly and knowledgeable customer support agents at your fingertips ensures a smooth and stress-free shipping journey. Don't settle for less—choose a shipping partner that values your satisfaction and offers top-notch live customer support.
Customer Reviews and Reputation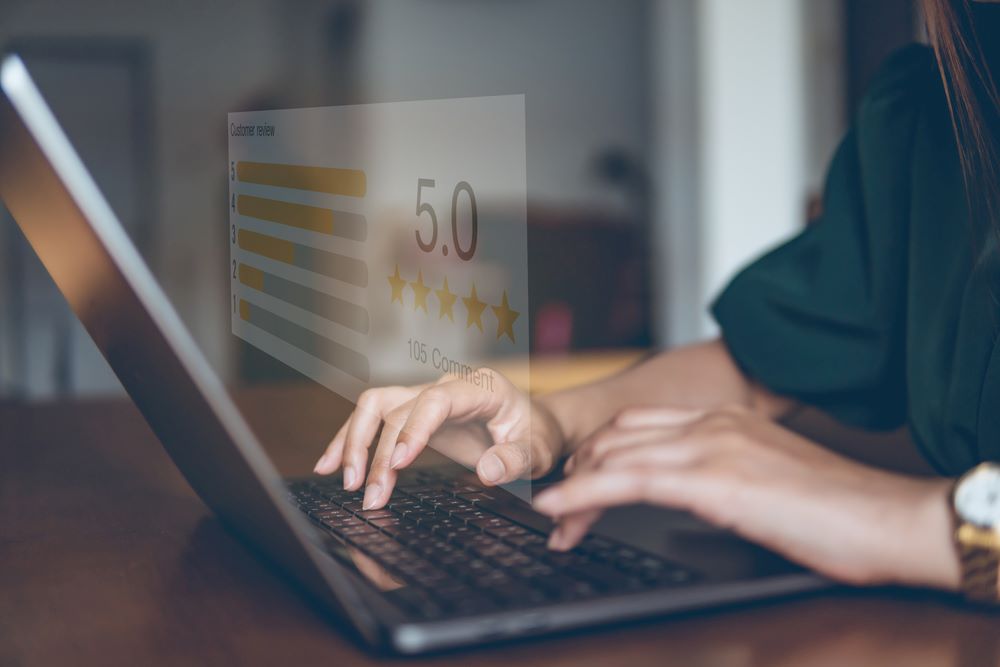 When it comes to making a smart choice, tapping into other shoppers' experiences can be a real game-changer. Check out what fellow customers say about their shipping experiences with different providers.
Look for trends and patterns in the reviews, paying close attention to factors like delivery time, package condition upon arrival, and overall customer service. Positive feedback and high ratings are strong indicators of a reliable and trustworthy shipping service provider.
On the flip side, if you spot consistent complaints about late deliveries, damaged packages, or unresponsive support, it's a clear red flag to steer clear of! A shipping provider with a solid track record of satisfied customers can give you the peace of mind you deserve. So, take a few moments to read those reviews and use them as a compass to navigate toward the right shipping provider for your needs.
Conclusion
Parcel forwarding companies are essential in simplifying cross-border shipping for Canadian customers. This article's top 7 best package forwarding companies provide dependable and efficient shipping services from the United States to Canada. To select which package forwarder is best for your cross-border shipping needs, carefully assess their features, pricing, customer evaluations, and overall shipping services.
For a winning combination of all the features noted above, try Shippsy, and see why thousands of Canadians prefer us as their parcel forwarding company of choice.
Contact Us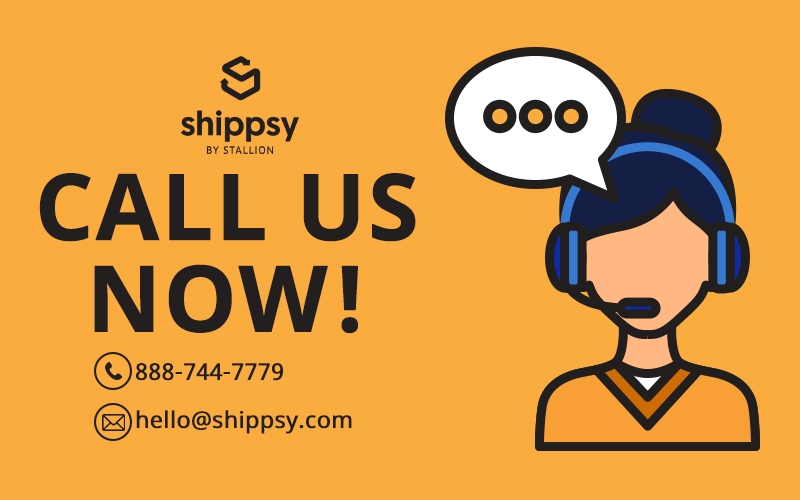 For more information, please call us at 888-744-7779 or email us at [email protected]. We want to hear from you!