Are you fond of using makeup? Or, are you passionate about using makeup as a form of body art? Let Shippsy give you a one-of-a-kind shipping experience when you purchase cosmetic products from the United States, specifically from Sephora.
To buy the best beauty products, we suggest you shop at Sephora which has successfully made its name in the beauty market. Read this article to get tips on what to consider when shopping at Sephora and get the answer to how long does Sephora take to ship their products.
Why Shop At Sephora USA?
Sephora is a one-stop shop for all your beauty needs, and the best part is you can now shop from the comfort of your own home! While there is Sephora Canada, the one from the USA has more options and better deals. With a vast selection of top-rated beauty products from the largest brands in the industry, you're sure to find exactly what you're looking for. Sephora has got you covered whether you're searching for a new foundation, a must-have skincare item, or the latest makeup trend.
How Long Does Sephora Take To Ship To Canada?
First, it is important to know that Sephora USA does not ship to Canada. However, you can use a cross-border shipping provider to get your online purchase from the USA. While at it, choose the one with a shipping option that can transport your orders faster than you expect.
Thus, use Shippsy to ship your items from Sephora! Experience an unmatched delivery of your items from across the border. Your parcels are moved from Shippsy's US facility to the Canadian warehouse in 2-4 business days*.
*Delivery time depends on the region.
Imagine waiting only a few days to get your order from the online store right to your hands! Always check your inbox for Shippsy's notifications and claim your package immediately as soon as it arrives at the branch.
Tips For Shopping At Sephora USA
Like shopping at other stores for your needs, a few shopping techniques can come in handy when buying at Sephora. To make your shopping worthwhile at Sephora, use these tips we would like to share with you!
Know The Ingredients
Taking a careful look at the product ingredients can make shopping for makeup even better. You can discover new benefits by checking the ingredients, determining whether a product suits your skin type, and even avoiding potential allergens. Knowing what's in your cosmetics and personal care products can help you get the most out of your purchases while also ensuring that you use safe ingredients.
Find The Right Shade
Finding the right shade is a top priority when buying skin-enhancing cosmetics like foundations and concealers. You wouldn't want your skin to be uneven by using a darker or lighter shade. Fortunately, with a wide range of shades to choose from at Sephora, customers can be confident that they will find the perfect match for their skin tone.
Check Out The New Releases
Sephora's New Releases page is where you will find the hottest and latest beauty products in the beauty world waiting just for you. It is your ticket to staying ahead of the curve, from the newest makeup must-haves to the latest skincare breakthroughs. Don't let anyone get ahead of you - check out their New Releases page now and find your next beauty obsession.
Take Advantage of Offers
Sephora has amazing offers that will make your shopping experience more fun and budget-friendly! With frequent sales and discounts, you can save on your favorite products and try out new ones without breaking the bank. And who doesn't love getting a good deal? So, don't forget to take advantage of Sephora's offers and indulge in a little self-care while saving some cash.
Redeem Points
When you shop at Sephora, you can redeem your points for even more beauty treats! Sephora offers The Beauty Insider Program, a loyalty program where you can earn points for purchases and redeem them for even more savings. With every purchase, you earn points that can be redeemed for exclusive gifts, free samples, and limited-edition sets.
Read Reviews
Reading reviews when shopping online at Sephora is like having a squad of beauty experts at your fingertips! Not only do they provide valuable insights into the performance of products, but they also help you discover new items and avoid potential beauty blunders. By hearing from other people who have used the same products, you can get a feel for the product's texture, scents, and how well it works for different skin types.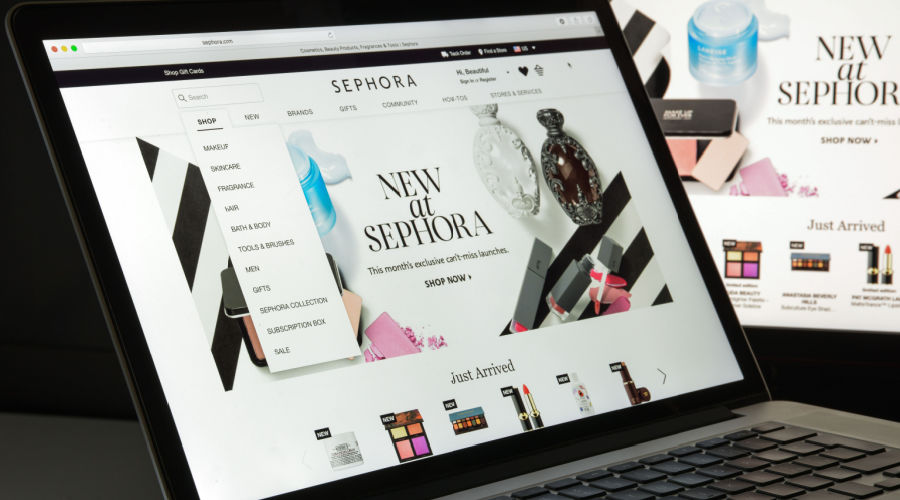 Affordable Cross-Border Shipping For All USA Products
You no longer have to pay a hefty amount for cross-border shipments. At Shippsy, the standard shipping fee starts at $6.99* + the applicable tax and duty. It doesn't end at that price as you can also get a 25% discount** off the handling fee if you request three or more packages on the same day.
*Shipping charges start at $7.99 in British Columbia and $9.99 in Quebec. Digits are shown in CAD.
**The discount is only available in Ontario.
Visit Shippsy's Pricing Page to get further information about the shipping charges. Or you can also talk to our customer service representatives to get assistance with the rates and services. Dial 888-744-7779 or send us a message at [email protected].
Key Takeaway
Shop wise and make the best out of buying cosmetics by shopping at Sephora store! Remember to use the tips and tricks above and always choose Shippsy's fast, easy, and affordable shipping services.
Looking for more products? Check out our favourite posture correctors!