It's no secret that Canadians love to shop online at US retailers, like Target US. Who wouldn't love to do so? Target USA offers a big number of great product selections from the latest fashion trends and cutting-edge smart gadgets to unique home items.
Now, if you're trying to shop at Target USA for the first time and wondering "Does Target ship to Canada?", you're in the right spot! We'll show you the best possible ways.
Let's dive in!
Does Target Offer Shipping To Canada?
No. Target does not currently offer shipping to Canada. However, this should not stop you from enjoying all the great products and deals from the said retailer. You can still purchase from Target USA and have your orders shipped through a reliable package forwarder.
Why Shop At Target USA?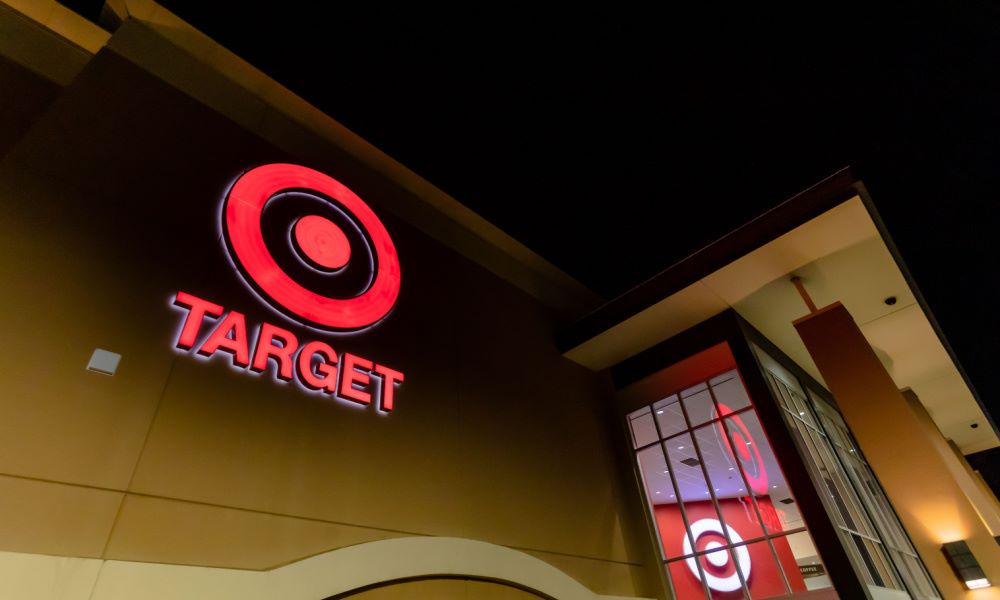 Target USA is one of the biggest retailers in the US. With their accessible, user-friendly shopping site, and amazing deals it's no surprise that shoppers from all over the world opt to purchase products from them.
To give you a wider picture of how enjoyable shopping at Target USA is, check out these points below:
Broader Product Selection
Target USA offers a mind-blowing selection of products that will have you excited to buy. The best thing about Target USA is it caters to different kinds of shoppers and their preferences. They have the trendiest fashion pieces, the latest smart gadgets, and a vast array of home items and beauty products.
Who wouldn't love shopping at an online store that has it all available for its valued customers? At Target USA, you can find the latest products from the biggest brands, some of which are already very hard to find, especially at stores in Canada.
Why limit yourself to your local stores when you can explore a whole new world of products and deals at Target USA?
More Competitive Pricing
You don't have to break the bank when online shopping at US stores! By shopping at Target USA, you can save some serious cash while still snagging top-notch products.
Target USA offers the most affordable prices and great deals every online shopper will find. Many shoppers just could not resist shopping at the store because of the wallet-friendly prices for amazing products that may seem pricier at other stores.
Why pay more when you can get the same (or better!) awesome items at Target USA for less? Get ready to score some amazing deals and fill your cart with goodies from Target USA that won't hurt your budget.
Clearance Sales And Seasonal Promos
Online shopping at Target USA also means getting your hands on clearance sales and seasonal promos. If you're shopping on a limited budget, then this can be a great opportunity for you to purchase the coolest items at heavily discounted prices.
Also, the store usually runs fantastic seasonal promos that you won't want to miss. For sure you would not want to skip Target USA in your checklist of shopping sites from the US to visit during special occasions like Black Friday, Cyber Monday, or holiday seasons. You will surely find exciting deals and products that you'll love.
So, before you start scrolling through different product categories, make sure you double-check their site for ongoing promos and visit their clearance page for you to take advantage of pretty good deals. This way, you get to buy more, spend less, and enjoy your online shopping experience to the fullest!
Exclusive Collaborations And Limited Items
If you're fond of collecting limited edition items and exclusive collaborations from different brands, then shopping at Target USA is perfect for you.
Here's all you need to do for you to get your hands on those sought-after items: Keep an eye on Target USA's social media handles for news and announcements on any upcoming collaborations. These projects and brand partnerships often feature popular brands or designers, and you don't want to miss out on the products as they tend to sell out fast!
Also, you can download their app to get access to app-exclusive offers and early access to special items. Be sure to act quickly once these collaboration products drop, as they're known to fly off the shelves!
Step-By-Step Guide To Placing An Order From Target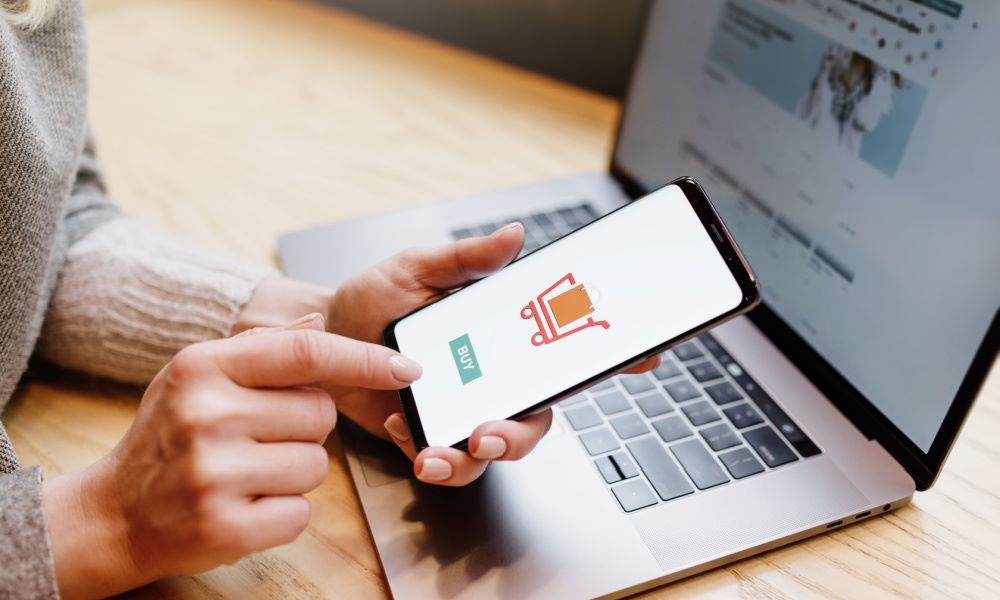 If you haven't tried online shopping at Target USA or have no idea how to do it, here's a friendly walkthrough for you:
1. Go To Target USA Shopping Site
Identifying Target USA's shopping site is pretty easy. Just remember to keep an eye out for the American flag symbol or references to "United States" during your search to ensure that you are directed to the right website.
2. Check For Available Promos And Deals
To check out Target USA's ongoing promos and deals, head over to their homepage first and go to their "Deals" or "Promotions" section. Target often highlights their current offers and discounts right on the main page, so make sure your eyes don't skip this part of the shopping site.
3. Enter Accurate Shipping Details - Use Your US Address!
Now that your online shopping cart is ready, proceed to check out the items. At this stage, you will have to provide your contact information and your shipping address.
Since Target USA does not currently offer shipping to Canada, you will have to use a US shipping address (which you can get by using a shipping forwarder).
4. Review Order Summary
Before you finalize your Target orders, always take some time to review your order summary first. Double-check the item information and the shipping details that you provided. This will help you avoid getting any problems with your US package such as incorrect product or inaccurate shipping information.
5. Complete The Purchase And Get Your Order Confirmation
When everything looks good, you can proceed to complete your purchase. Don't forget to get your order confirmation, invoice, and tracking number for you to monitor the movement of your package.
Hacks You Should Know When Shopping Online At Target
Since Target is leaning towards eCommerce, there are plenty of ways to buy from any Target store. Target USA is becoming more inclusive as it opens its eCommerce storefront to cater to more global customers. If you'd like to learn how you can maximize your shopping experience, you can continue to scroll down.
Check the DEALS
You will find the DEALS tab at the upper left side of the website, next to categories. The drop-down menu will show different deals Target offers: Top Deals, Target Circle, Weekly Ad, and Clearance.
The Top Deals option contains numerous promotions from different product categories, including beauty and personal care, clothing, home, and electronics. On the other hand, the Clearance page shows the products under the clearance sections, which include holiday items, men's and women's clothing, and home products.
As for the Weekly Ad, please check the link explaining what it is and how to take advantage of it.
Check After-Season Discounts
As mentioned, Target offers a special deal to after-season products (holiday items). You can find valuable items at a much lesser price. You can wait for another season to use them or upcycle the products to match the current season.
Target Loyalty Rewards
Also known as the Target Circle, it is a voluntary loyalty program Target Corporation offers. They provide different promos and discounts to members of the group. If you wish to know more about this offer, you can check how to become a member.
Best Option When Shipping Your Target Order To Canada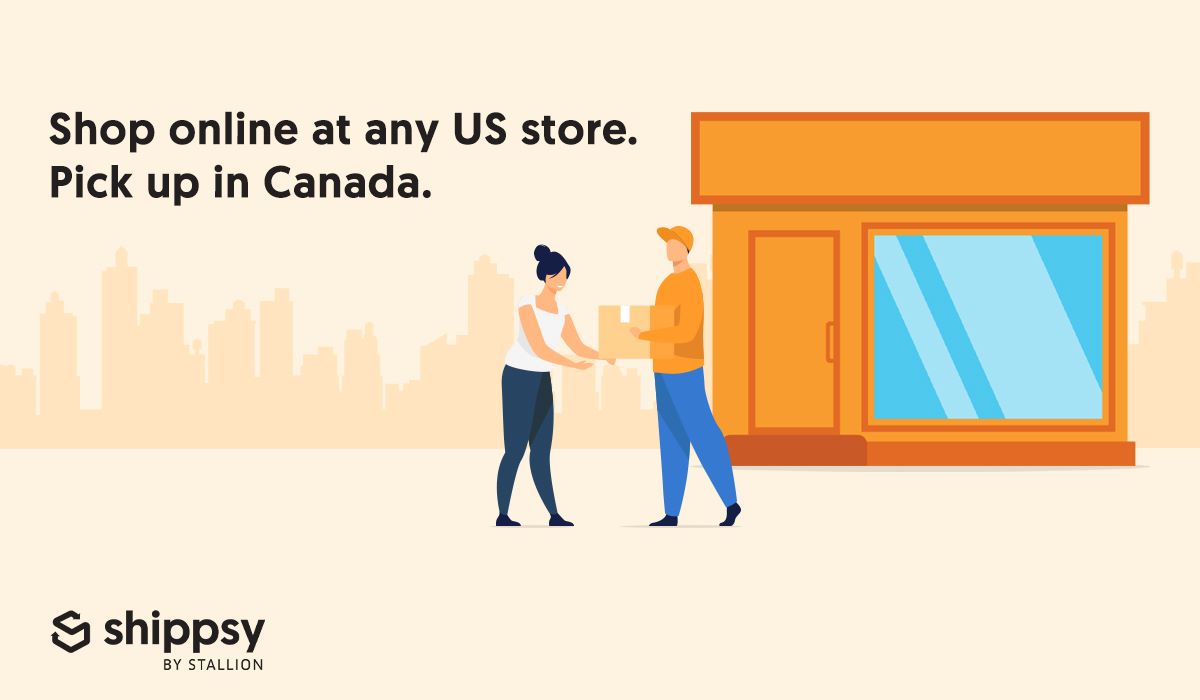 Cross-border shopping at many US retailers, like Target USA, is now easier and more accessible! Are you wondering how to do it? Simple - use the right package forwarder for you.
Use A Package Forwarder
For sure, you have experienced online shopping at Target US and finding out that they don't ship to Canada. Instead of looking for another US retailer to shop at, use a package forwarder.
Think of a package forwarder as your virtual bridge between Canada and the USA. Basically, a package forwarder will give you a US address which you will be using as you check out your item. Once your package arrives at your shipping forwarder's warehouse, they'll then ship it directly to Canada. It's like having a US mailman that forwards items straight to Canada!
Cheapest Package Forwarder?
Shipping packages from the US to Canada can be very complicated and expensive, even when using a package forwarder. Let's admit it, this steals away the thrill of shopping from the US in the comfort of your home.
But, here's the good news: you can actually enjoy cross-border shopping and shipping at the lowest shipping rates! There's only one shipping carrier to go to: Shippsy.
Wondering how much you'll pay for shipping to Canada with Shippsy? Refer to the table below:
Shipping Fees
Ontario*
British Columbia
Quebec
Starts at $6.99 per package(for packages up to 10 lbs)
Starts at $7.99 per package (for packages up to 10 lbs)
Starts at $9.99 per package (for packages up to 10 lbs)
Note: Taxes and customs duties apply. Packages over 10 lbs will incur an additional of $0.45/lb for every pound up to 100 lbs Complimentary storage is up to 30 days.

Ontario only: 25% off discount for 3 or more requested shipments on the same day. (Note: Packages must come from the same vendor to be qualified for the discount.)
Conclusion
Shopping at US stores that don't offer direct shipping to Canada, like Target USA, should not keep you from enjoying all the great US products and deals. The best solution to your cross-border shipping needs is to use a package forwarding service. Simply put - use Shippsy!
Call Us