A new year has finally begun! So what better way can we celebrate the new year than to celebrate it with a vigorous color?
On December 1, 2022, Pantone released the official color for 2023, Viva Magenta 18-1750. According to Leatrice Eiseman, Executive Director of Pantone Color Institute, Viva Magenta "galvanizes our spirit, helping us to build our inner strength." 
Jumpstart the year by putting this bold shade to your aesthetics! Use this article as a guide for the brightest magenta-colored items from the US. Looking for the cheapest shipping service? Read this article to know the cheapest way to ship to Canada. Enjoy reading!
What Does Viva Magenta Symbolize?
Viva Magenta comes from the red family and is an expressive shade of a new signal of strength. The color is a perfect balance between warm and cool. Additionally, it strikes a balance between confidence and enjoyment. Finally, it expresses our drive to explore new things, face obstacles head-on, and treat people with compassion.
Frame Clutch
This is the perfect bag to complete your look at your parties this year! House of Want's Chill Vegan Leather Frame Clutch in magenta color is available in Nordstrom. It comes with gilded chain hardware and PETA-certified vegan leather for a sophisticated eco-friendly design. 
Cocktail Dress
Here's another item you can wear at your family gatherings, office parties and other special events. You can purchase this Wrap Waist Cocktail Dress in Nordstrom. This shape-flattering body-con dress is styled with a deep square back and a criss-cross sash accent at the waist to make it appear slimmer than ever! 
Wall Art
Going for an upbeat vibe for your wall art this new year? Hang this Pantone Color 2023 Viva Magenta Poster from Etsy! This product is handmade and signed with attention to detail. This item will surely add an energetic and modern touch to your home as you host your parties! 
Fleece Blanket
A new fleece blanket is a must-have for a perfect snuggle time during cold winter nights. So, now, purchase this Soft and Warm Coral Fleece Soft Breathable Blanket from Amazon! Made with premium fabric, this product is tailored with fleece and microfiber material to ensure comfort and durability. 
Infinite Shine Long-Wear Nail Polish
Give your nails some glitter with this Long-Wear Nail Polish from Ulta! This item is formulated with ProStay Technology, giving a gel-like shine lasting up to eleven days. Moreover, it is easy to apply and is chip-resistant. Infinite Shine dries to the touch in only eight minutes.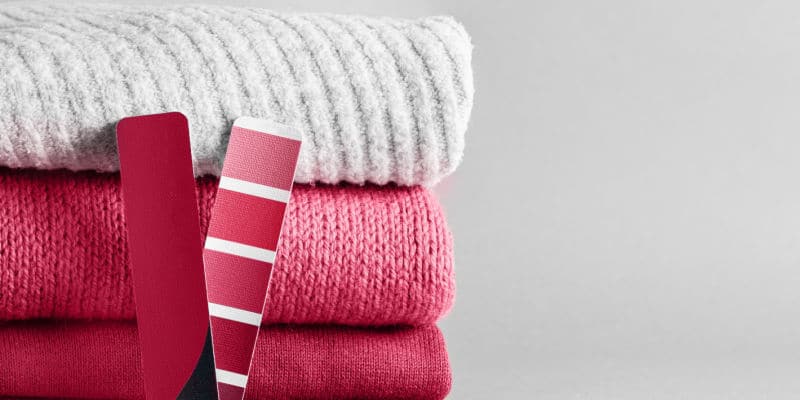 Cheapest Way To Ship A Package To Canada
Holiday sales and discounts are left and right this month. With this, there also comes an inevitable surge of shoppers. With a lengthy supply chain, shipping costs can increase during the holidays. This is due to peak season surcharges imposed by any major shipping carrier on delivery services. However, customers will always go for whoever offers the cheapest shipping option.
This expensive shipping cost for United States-to-Canada shipments usually keeps Canadian shoppers from continuing their shipping process. Thus, Shippsy is here to save the day, providing the cheapest way to ship to Canada from US. 
Shipping Rates From the United States To Canada
The shipping rate for a regular package with a weight not exceeding 10 lbs is $6.99*. The price includes border clearance, transportation, and a complimentary storage fee of up to 30 days. Moreover, Shippsy will give you a great deal with a 25% discount on the handling fee if you request three or more packages on the same day. Note that the discount does not apply to British Columbia and Quebec. (More information on requesting a shipment is below.)
Take note that if your box exceeds 10 lbs, the shipping fee will incur an additional $0.45 per pound up to 100 lbs. Large items over 100 lbs or 100 inches in total measurements (length + width + height) will be considered an oversized package and are calculated as a skid/pallet. 
Use a shipping calculator to get a clear estimate of how much you will be paying in shipping a package from the US.
*Shipping rates start at $7.99 for British Columbia and $9.99 for Quebec. Taxes and duties apply. Prices are shown in Canadian dollars. Shippsy services are standard shipping. We do not offer express shipping or special delivery.
How To Request The Shipment
To request the shipment, enter all the form fields on your Shippsy account. This includes package description, declared value, and an invoice/receipt showing the package's value.
Note that Shippsy is fully compliant with CBSA regulations. Misdeclaration of package, including inaccurate package descriptions or values, may result in a $300 penalty and suspension of your account.
Don't hesitate to contact our customer service if you need further assistance. Our agents will gladly assist you to decide on the cheapest option for your shipping needs.
Taxes and Duties
Here's a quick summary of the applicable taxes and duties to a shipping service from the US to Canada.
There is no CBSA tax and duty for goods less than CAD 40. However, for a package valued at more than CAD 40 and less than CAD 150, CBSA tax is 13% for personal imports and 5% for business imports with no applicable CBSA duty. Finally, for goods worth CAD 150 and above, CBSA tax for personal import is 13%, and business import is 5%, with 0% to 25% applicable duty based on the product category.
Note that there is no duty on products made in North America. Prepare your proof of manufacturing for this upon declaring your item.
Visit Shippsy's page now to get more information about its features, services, and rates. Kick-off a great year and ship boxes from the US using the cheapest way to ship from US to Canada!
If you're a Canadian entrepreneur, visit Stallion Express for the cheapest shipping rates on international shipping from Canada to the rest of the world.