Whether you're a regular shopper or one of the many Canadian eCommerce merchants purchasing products from the United States and looking for options, this article is for you.
Even though online purchasing is more advantageous and accessible, many factors still exist to consider. Unfortunately, the common reason why many Canadian consumers do not think about shopping from the US online store is because of the hefty fees.
Depending on the package weight and other product specifications, shipping (plus applicable taxes and duties) could easily set you back more than a few bucks. This is why you need to weigh the choices correctly to ensure you get all the excellent deals many carriers offer for the option.
While Shipping providers offer different types of services out there. Still, standard shipping US to Canada with a suitable carrier might be the right choice.
What is this shipping option?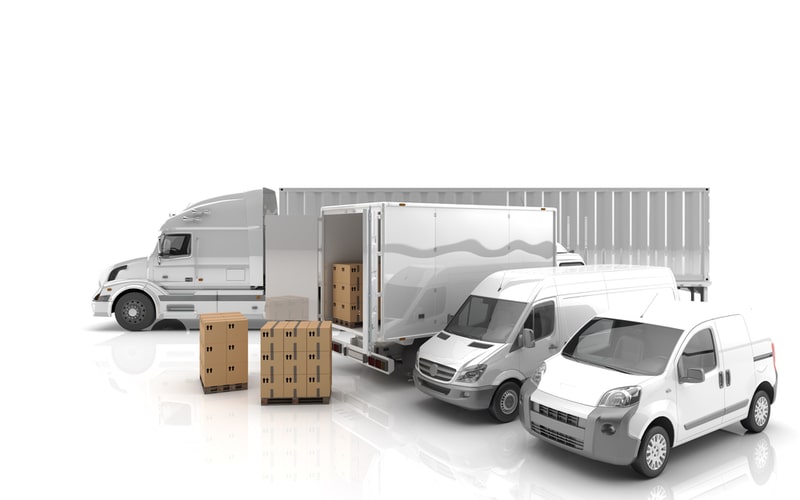 Standard shipping is a service option provided by couriers. This option is typically considered the most affordable service although not the quickest. The items are transported via ground transportation, such as trucks.
What Affects the Shipping Costs?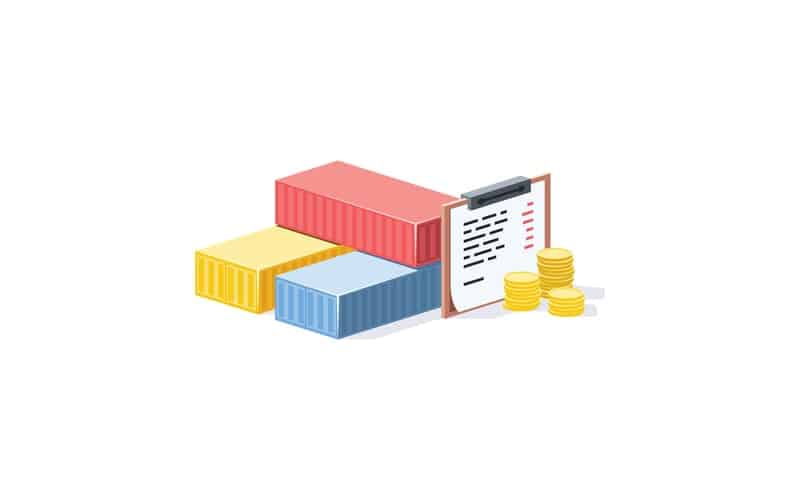 The shipping from the US to Canada fee varies depending on the provider. However, the factors affecting the handling fees are relatively similar, regardless of the service.
Here are the typical elements affecting the shipping costs:
Cost Versus Time
The cost and time affect each other as couriers set the price based on the delivery speed. Shipping methods like express or air freight typically cost more than ground shipping.
Weight & Dimensions
The package weight is a crucial factor when calculating the cost. Most providers charge by weight, so light parcels are cheaper to ship. On the other hand, package dimensions affect the rates. A package's size may require more room on the vehicle, increasing the price. Also, most carriers base their charges on dimensional weight rather than package size.
Distance
The shipping rate is significantly influenced by distance. Generally, the farther the drop-off point to the final delivery is, the higher the fees.
Shipment Protection
While shipment protection is optional, choosing to insure your shipment will be an additional cost. You can expect the carrier to charge you for the extra security service. This added cost would be included in the total cost. Meanwhile, you can also get a third-party insurance provider for a cheaper option. Still, it is an added cost to your shipment.
Shipping Surcharges
Shipping surcharges include residential delivery fees, signature fees, and fees for deliveries outside of regular shipping service. Other common surcharges are fuel surcharges and Saturday or holiday delivery surcharges.
What are its pros and cons?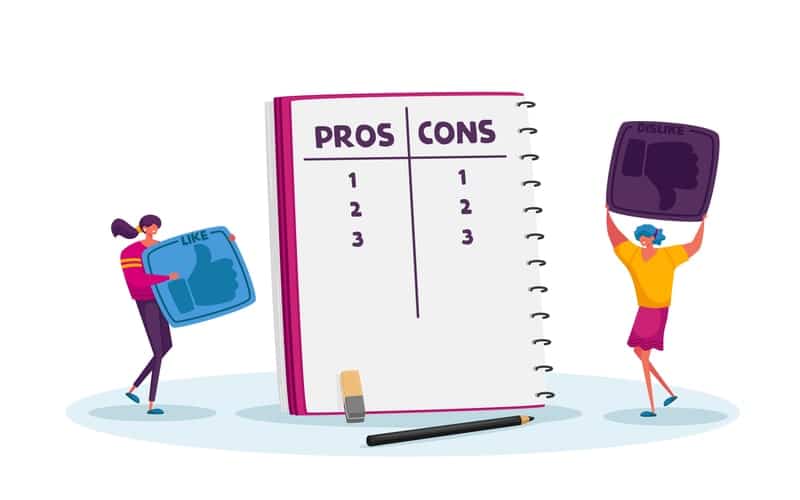 Knowing the pros and cons of standard shipping will help you choose the best option for your eCommerce shipping needs while balancing price, dependability, and delivery time.
Pros
One standard shipping benefit is that it is relatively affordable compared to other options. The rate difference between express and standard delivery is significant. Canadian customers will look for the cheapest option, but only some shipping providers offer it. A pro shipping tip is to look for deals on your shipping choices.
This makes it a popular choice for the Canadian market and businesses sending non-urgent or time-sensitive items. It frequently has less restrictive weight and size requirements than other shipping methods, making it the best choice for larger or heavier items.
For most shoppers and eCommerce businesses, cheap shipping to Canada from the US is the only way to purchase US products. Regardless of how cheap the goods are, ordering products with expensive fees will only eat the money you save from the item discounts.
Since expensive charges aren't good for the business, you must learn more about the best options.
Cons
While this shipping option is generally reliable, you must take into account these potential drawbacks. Shipping times may be unpredictable, and packages can occasionally vary, leading to delays in package delivery.
This shipping option does not offer any flexibility in delivery time, which means the package may arrive inconvenient for the recipient.
This option doesn't apply to all shipments. If you have an urgent delivery, there may be better options than regular package shipping.
Since this service entails multiple handling and transportation processes, the risk of damaged packages or loss during transit is higher.
What Other Options Are Available?
USPS Priority Mail International. USPS Priority Mail International promises to complete package shipping within 6-10 business days to over 180 countries.
FedEx International Ground. It is a service offered by FedEx shipping packages within the United States to Canada. Depending on the location, the delivery times typically takes one to five business days.
Is the US to Canada Shipment Considered As International Shipping?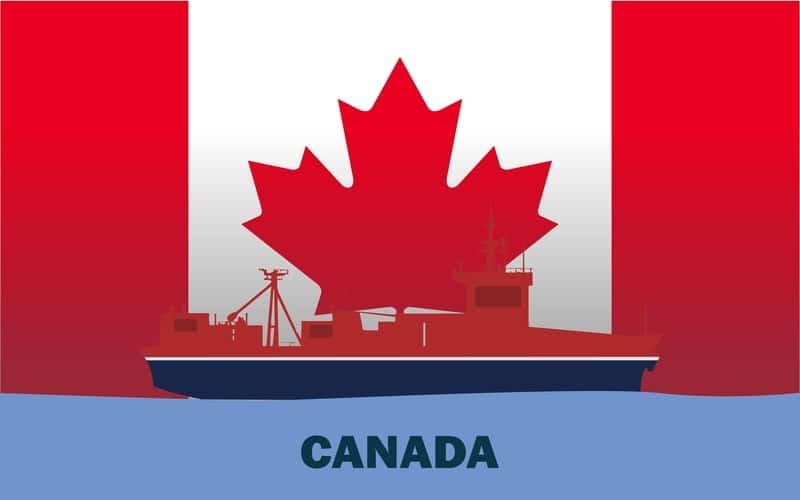 It is! Although the United States is Canada's close neighbour, it is still considered an international shipment since it involves the transfer of goods across international borders. All shipments are subjected to additional fees for customs clearance, and the laws of customs fees of where you will ship the packages - in this case, Canada - will apply.
It is understandable if the legal aspects of buying from the United States worry you. Many Canadian customers also stress over passing through the Canadian customs process. To ensure that you don't face any problems with the Canada Border Services Agency (CBSA), review the prohibited items to ensure that you don't purchase and ship any items valued as inappropriate to Canada.
Also, remember to look for a carrier to provide you with your shipping needs. Choosing a suitable carrier can help you avoid dealing with the CBSA. Many shipping providers ship US products to Canada and offer shipping services like international shipping, customs clearance, document preparation, and final delivery to Canada.
Additionally, they can guide international shipping regulations, customs duties, and taxes. Some also have shipping calculators and other tools to update you about your order's status. It is crucial to choose a reliable and experienced shipping provider that can guarantee the timely and safe delivery of your orders to Canada.
Other Tips for Choosing the Right Shipping Partner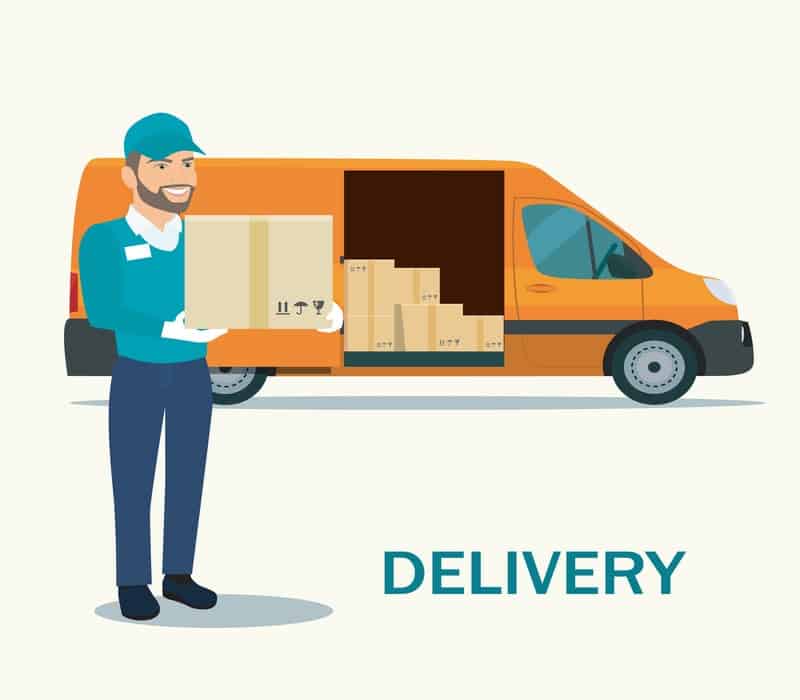 Here are some tips for choosing the most suitable shipping provider:
Customer Feedback and Reviews. Check the provider's reputation based on online reviews and ratings to ensure reliability.
Flexibility and Variety. Check the shipping provider to see if they offer your needed shipping services.
Price Matching. It is also an excellent idea to compare prices before choosing the company to ensure you get the most affordable rates.
Area Coverage. Confirm with the potential providers whether they can deliver your orders to your target locations within your expected transit times.
Tools. Check the provider's tracking capabilities and pick one that offers end-to-end tracking so you can keep an eye on your shipment.
Start Shipping to Canada With Shippsy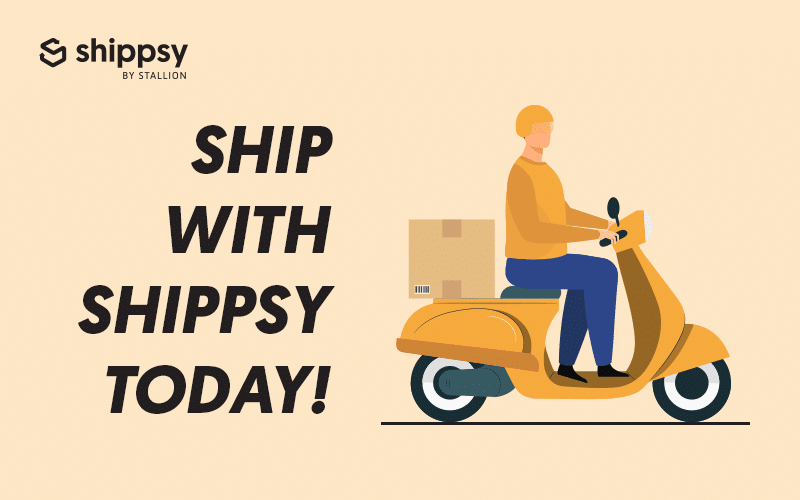 As mentioned, shipping to Canada requires a lengthy process and hefty charges. This can be overwhelming, especially if we want to try the latest US products. If you need a trusted shipping provider for Canada shipping without hassle, you should consider Shippsy.
They are the most suitable and cheapest way to ship to Canada from the US. Unlike other carriers, shipping products with Shippsy can help you save time and money! Why?
Shippsy has no hidden fees. We offer a transparent pricing structure, ensuring customers know exactly what they are paying for. With Shippsy, the price starts at CAD 6.99 for Ontario, CAD 7.99 for British Columbia, and CAD 9.99 for Quebec, all with applicable tax and customs duties. Additionally, if you're located around Ontario province, you can get a 25% discount* if you request three or more shipments within the same business day.
You can check this link to see the pricing and regulations for our services.
*The discount does not apply to the other Canadian provinces, British Columbia and Quebec.
With these rates, it's already a bargain. Shippsy's quick and reliable shipping options from the US to Canada are also a steal! It only takes 2-4 business days for Ontario, 4-7 business days for B.C., and 5-7 business days for Quebec.
Shippsy will complete the customs process, so you don't have to fill up the customs forms to bring your products to Canada. You don't have to deal with any paperwork or delay!
What are Shippsy's Shipping Services?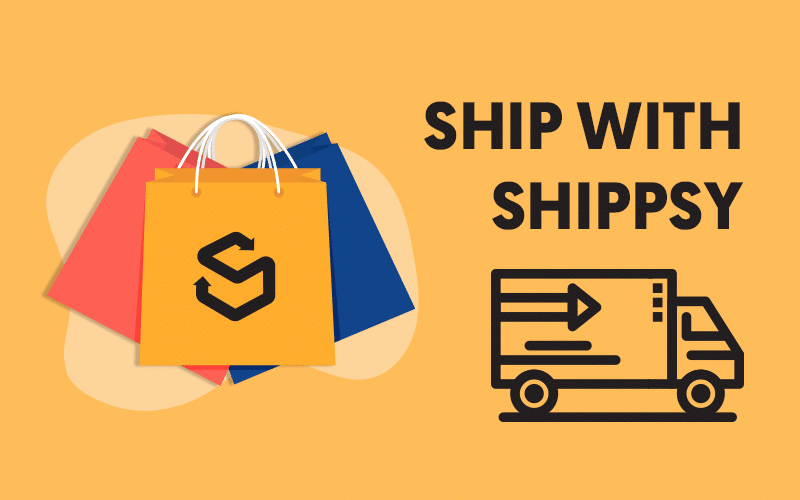 Parcel Pickup. Shippsy clients can pick up their packages at the designated Shippsy branch. Currently, there are six branches all over Canada. You can check the location page to know the nearest Shippsy location to your address.
You will only need to carry your order sheet to get your packages!
Package Forwarding/Mail Out. If you're far from any Shippsy location and if it's more convenient for you to have the packages shipped to your home address, Shippsy also offers package forwarding service. Our carrier partner, Canada Post, will deliver the items for small additional fees to your doorstep.
Pallet Service/Skid. If you own an eCommerce business, enjoy shopping in large volumes, or have oversized packages, you can still them with Shippsy through our Pallet Service. All packages over 100 lbs in weight or 100 in total dimensions will be charged as a skid.
Note: All skid shipments are for pickup only.
Key Takeaways
Whether you are an online buyer or seller looking to get products across the U.S.-Canada border is acceptable. These affordable shipping options will give you value for your money. If you are an online seller, it will let you maximize your profit, or if you are a buyer, you will save money by choosing this option. Either way, it is the most cost-effective method to ship between the US and Canada.