People express their feelings through different forms of art. Some dance, some create music, and some produce visual masterpieces. Painting is one of the oldest forms of art. It is a hobby loved by people from different backgrounds worldwide.
Painted artworks also come in different forms. Recently, a unique form of painting became a trend. Miniature paintings are small paintings finely done on canvases not larger than 25 inches. These small items look beautiful on miniature house sets that can add an artistic touch to your space's aesthetics. However, you might find hanging one on your wall absurd, but a collection of small items will make a difference!
Here's a helpful guide if you're interested in collecting tiny masterpieces like miniature paintings. Read this article to take a look at some of the miniature paintings available on Etsy and get Shippsy's answer to "How Much Does It Cost To Ship A Small Package?"
Read now and learn more!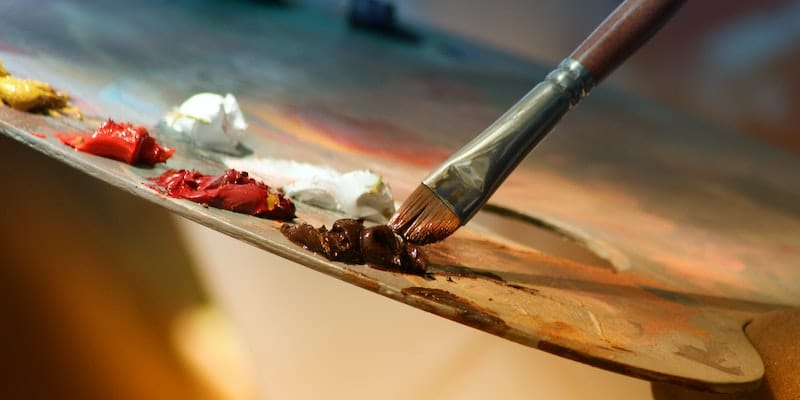 Prairie Dog Painting
Here's a cute Acrylic painting of a prairie dog on a 3" x 3" canvas. It is an original painting made by PoofyDove on Etsy. The seller's common themes range from animals to any form of natural scenery. Check out the seller's page now and shop for various artworks, including paintings and embroidered art. Purchase this item now and know why previous buyers rated it with five stars!
Death Becomes Her
This item is surely a bestseller, earning 36,000 sales! L. Delaney's Death Becomes Her is a 1-inch piece set in an antique-designed frame. The artist, Lauren Delaney George, creates miniature art of any kind and sells them on Etsy. Most customers purchase her products as decorations for miniature houses or simply for collection. Her products mostly come with antique designs or gothic touch.
Waterlilies
Here's a miniature painting with a light and fresh look. If you like collecting nature-themed artwork, this Waterlilies miniature painting is perfect. This item is inspired by Monet and is made with acrylic paint on a mini canvas (2" x 2"). Its artist, LuArting, also allows custom orders to be sent via private messages or email. Visit the shop on Etsy and check out the wide variety of artsy products ranging from bookmarks, mini paintings, ornaments, and others!
Summer Mountain
Are you a big fan of mountains and landscape scenery? Then, this item is perfect for you! This Summer Mountain Mini Canvas painting by CLCPaint is the perfect landscape to add to your collection! This oil painting is done on an acrylic primed pre-stretched canvas. Check out CLCPaint's profile on Etsy and shop for its wide range of mountain-scenery products.
Blue Pink Lilies
This Blue Pink Lilies by DollhouseDiggs on Etsy is a miniature classic of Monet's Lilies. Plus, this artwork comes with a magnetic back set in a 3" x 2" gold-plated frame, allowing you to display it on any metallic surfaces. Its creator, DollhouseDiggs, sells small artsy items which customers commonly purchase for their doll houses. The products sold in the shop range from miniature furniture to paintings, and other items for different kinds of the season.
Cute Bunny Rabbit
This DollHouse Art Cute Bunny Rabbit is a perfect addition to your dollhouse nursery or your child's room! This piece is made by WatercolorAddictArt on Etsy. It measures 4.5" x 3.5", and this miniature painting is treated with Kamar varnish and a UV protectant for extra protection. Check out the seller's profile and enjoy shopping for many of their small items with adorable animal subjects!
Choose Shippsy
Shipping boxes to Canada is made easy and affordable with Shippsy! Enjoy shopping at the biggest online shops in the US in the comforts of your home.
Many shipping companies claim to provide Canada's best and cheapest parcel shipping service. However, Shippsy's valued customers have left many reviews proving that Shippsy is committed to doing it best!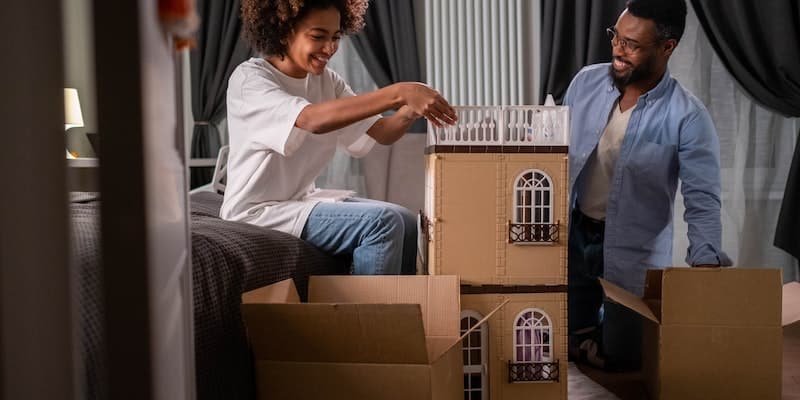 Ship Boxes With Shippsy
Shippsy has all the shipping options available that are best for when you ship boxes from the US to Canada!
Use the Parcel Pickup Service to claim your packages in the branch location indicated in your Shippsy dashboard. You will be notified via email to claim your item in 3-4 business days*. Don't forget to bring your photo ID and order number. Moreover, it will take only a few minutes to claim your package!
However, if home delivery is more convenient for you, choose Parcel Forwarding Service. Shippsy will hand off the package with the right shipping label to a carrier for a small fee. Shippsy is partnered with a third-party postal service (Canada Post) for home delivery. (Delivery time depends on the carrier.)
Lastly, if you have large numbers of shipping boxes or an oversized package, the Pallet Service is the best shipping option for you.
Talk to our customer service representatives if you have further concerns or questions or if you need assistance in deciding the right shipping option for your needs.
*Transit time depends on the region. Shippsy does not offer overnight shipping.
Shippsy's Rate For Small Packages
You may be wondering, "How much does it cost to send a small package from US to Canada?" Cross-border shipping is expensive, but you don't have to worry anymore! Enjoy shopping for many artsy items at Etsy and use Shippsy's cheapest way of shipping box to Canada!
Shipping rate for a regular package only costs 6.99 CAD*. It includes brokerage and transportation. Plus, it also comes with complimentary storage for up to 30 days. Moreover, you can get a 25% discount on the handling cost if you request more than three on the same day. (Note that the 25% discount is not applicable in the region of British Columbia.)
*Flat rate shipping cost is only for a package weighing 10 lbs and below. Shipping cost depends on the region. Freight tax and duties apply.
To get an idea of the total shipping rate for shipping boxes to Canada, consider using a shipping calculator. A shipping calculator will help you get a clear expectation of how much you will be paying for the service.
Key Takeaway
Art is a means of expressing your emotions and personality. Miniature painting is one example of how complex people's taste is regarding preferences in art. If you're interested in starting a collection, visit Etsy.
Furthermore, if you ask, "How much is it to ship a small package?", remember Shippsy! With Shippsy, parcel shipping to Canada means the best cross-border shipping experience done in the cheapest way.
Shippsy's services are exclusive to US-to-Canada shipments. Do you own a small business and are looking for domestic, Canada-to-US, and international shipping? Visit Stallion Express' shipping platform and integrate your shop now!