Many of us always forget when Mother's Day is, though you are pretty sure it is in May. Around the world, Mother's Day is observed on dissimilar dates. It is the second Sunday in May in Canada, which means it will be on the 8th of May this year. It is a public holiday in some countries. Positively, it is an event celebrated dearly with our family, especially with the mothers in our lives.
We call our mothers by different names. Mom, mommy, mama, nanna, and stepmom are some of their names. Mothers also come in various looks, but they all care and love us more than themselves. A mother's love knows no boundaries. And through all that they have gone through to raise us, one day in a year to celebrate them is not just enough. Acknowledge your mothers every day and let it start on Mother's Day.
It is sweet, but you should go beyond the typical chocolates and bouquets of flowers. This year, do not just send them a gift card from the local grocer as her treat. Try to make new customs and practices that you will enjoy every year with your mother. Dine out, gift her, and treat her like the queen she is. Let us give you some gift ideas to make this holiday a fine honour for our mothers. We are confident that your mom would take delight. We have listed items with varied price ranges that could be your gift for your mom this Mother's Day. Let Shippsy be your preferred shipping company to make shipping inexpensive and straightforward this season.
Splurge on these priceless gifts
It is a day dedicated only to our mothers. Treat her to these gifts she may have been eyeing for ages. After all, Mother's Day is just one day in a year.
1. PearLustre by Imperial 8.5-9.5 mm Freshwater Cultured Pearl Necklace
Pearls symbolize luxury and class, so, naturally, it is one of the pieces of jewelry commonly passed down by our grandmas and mothers. From the recent fashion week to the choice of accessories in the streets, pearls are becoming a common sight. It is the jewelry of the season. Why not let your mom join the trend and gift her with this freshwater pearl necklace that she can wear at work or at a social gathering she will attend. It comes in different lengths with varying prices, so you can choose which suits best to your budget.
2. Le Creuset Enameled Cast Iron Round Dutch Oven
Anyone who frequently works in the kitchen should have a Le Creuset Dutch Oven. And who works in the kitchen more than our mothers? It is versatile kitchen equipment that can be used in almost all cooking methods. From baking, simmering, sauteing, and even serving your dishes. Not to mention, this is a coveted kitchen must-have. With this in the kitchen, anyone will prefer to cook rather than order a meal delivery. This present is sure to win your mother's heart, and we know it will be her favourite in the kitchen.
3. Soozier Foldable Stationary Bike
This one is for the physically active mothers out there. Over the past years, most of us shifted to working from home. As of late, many of us are working in the office again. Some of us got to keep the work-from-home setup. Being a stay-at-home or a work-from-home mom should not be a reason to skip exercising. Get your fitness-loving mom this foldable stationary bike. It can measure your Time, Speed, Distance, Odometer, Pulse, and Calories. This Stationary Bike also has a quiet belt drive and built-in transport wheels, perfect for apartments with small spaces.
Indulge her without breaking the bank!
We want to give back to the one who gave birth to us, and we want nothing but the best that we can provide. There is a common connotation that the best gifts cost an arm and leg. Alas, rewarding your mom does not have to be costly. Check out these gift ideas below from our beloved US stores. You do not have to be worried about the shipping cost from the US to Canada through Shippsy's flat-rate fee.
1. Godiva 24-Piece Dark Chocolate Truffles Gift Box
Remember when we said you should not just send your mom chocolates and flowers this Mother's Day? We mean it! But as a staple to every celebration, we know you want to give sweet treats on Mother's Day. Then Godiva's Chocolate Truffles are surely going to make the celebration sweeter. It comes in a regal black and deep purple box with a golden ribbon. Each box contains 24 pieces of truffles that will be an explosion of decadence and richness. Your mother will enjoy choosing a flavour to pair with some wine. This will definitely impress whoever you are giving this to.
2. One Italian Summer
Unfortunately, not everyone has a mother to enjoy Mother's Day with. It is a painful and bitter reality for some of us. And the grieving process gets the better of some of us. But the storm will pass, and it will get better. Find solace from Rebecca Serle's newest.
From author Rebecca Serle comes a heartwarming book about losing the people we love and gradual acceptance of the loss. With the Amalfi Coast as the backdrop, One Italian Summer will surely bring you an experience of all of its charm and beauty. Positano will be waiting for you through each page you flip and the chapters you consume.
3. Fresh Rose & Hyaluronic Acid Deep Hydration Moisturizer
Self-care is a must for everyone, especially for our mothers. One of the ways to do so is skincare. They ought to keep their ageless glow. Replenish your mom's vanity corner with this moisturizer from fresh. Aside from being our mothers, they also have to be homemakers, employees, or businesswomen. After a long day of making a house a home, a gruelling business day, or a stressful business trip in Puerto Rico, our moms deserve to relax with Fresh Rose & Hyaluronic Acid Deep Hydration Moisturizer. You could also match up with your mom and get one for yourself.
It is Mother's Day!
We hope you found our list helpful. Order these presents and more from the United States with Shippsy. Shippsy could be your trusted shopping partner for shipping your next delivery from the United States to Canada.
Ship your online shopping parcels with our parcel pickup service. In case you are thinking of gifting mom large and oversized items like massage chairs, ship with our pallet service. Now you can ship items from custom jewelry and skincare to shoes and appliances. Should you prefer a more convenient shipping option, we have a package forwarding service to ship to your doorstep with Canada Post to complete the final delivery.
How long does standard shipping take from the US to Canada?
The delivery address decides the exact delivery date of your parcels. On average, delivery time is over a week, considering it still has to be inspected by the Canada Border Services Agency. Shippsy's standard international shipping from the US to Canada has an expected shipping time of two to six business days from our US location. Reach out to our customer service to consult about your next shipment or Canada Border Services Agency-related fees like Customs Duty and Tax.
For standard shipping from Canada to the US, I would vouch for Stallion Express. Stallion Express can help your business ship your products to the United States. They provide shipping services for Canadian online sellers. Contact them today to see how they can help your eCommerce business.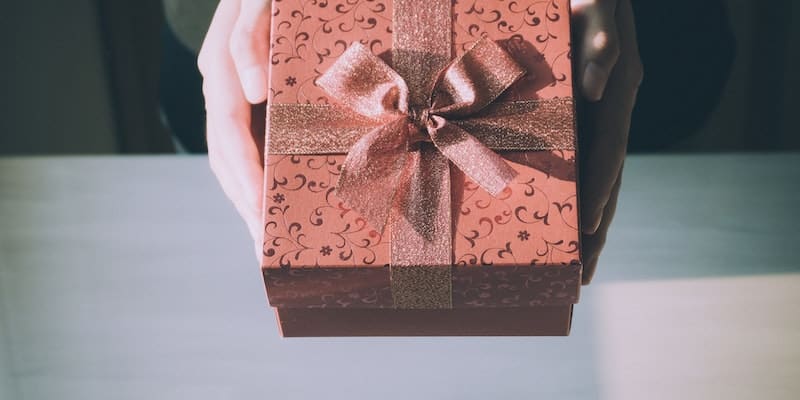 Tell your mom thank you and that you love them on this special day. You are the best gift your mother will ever have. From all of us here at Shippsy, we wish you all a Happy Mother's Day with the mother figures in your lives.