Canada's Family Day is fast approaching! Are you ready to celebrate the special day that brings families and relatives together? Grace your Family Day with items, symbolizing the elements of a happy and strong family!
We present this article to give you ideas on what to buy this Family Day. Get these special items from the United States for personal use or as a gift to a family member. Plus, read further to get information on Shippsy's guide on Parcel Forwarding and how to get Canada Post shipping rates. Enjoy reading!
Wisdom
A saying goes that learning starts at home. A family that shares wisdom from their knowledge and experiences creates a strong foundation for trust and understanding. And what other symbol represents knowledge best? A book! But let's put a twist to it. Purchase this Book Tissue Dispenser with Drawer from Expressions! This item is handcrafted from hardwoods and hand-painted to look like the classics.
Quality Time
Because of the hectic schedule of adult members nowadays, complete family gatherings do not often happen. Thus, make your memories last and carry your experiences with you anywhere you go! Get this Memory Film Keychain by Crafts By Aleja! You can put your favorite family pictures in this personalized camera roll and turn them into a keychain. You can choose the film color and add a 4-word message or a logo.
Peace
A family that lives in harmony is a happy one! Who doesn't love to spend a peaceful time with your family, lounging at home and enjoying rest together? Make it more delightful with this Muji Ultrasonic Aroma Diffuser! This product uses ultrasonic waves to diffuse a fragrant mist in your room. It has a 4-Timer Phase with a maximum duration of 3 hours (30/60/120/180 minutes).
Support
Getting support from the family promotes emotional safety and helps you maintain good health. Here's a product that represents support and looks perfect as home decor! Get this Wooden Chain Decoration from Etsy for a Nordic-Boho aesthetic. This 5-link hand-carved chain art will add a modern rustic feel to your space. It is available in White Wood and Natural Wood colors.
Happiness
Every member takes part in keeping a family's solidarity and happiness. Make your ordinary day extra special with the presence and love of your family by having this Celtic Tree of Life Music Box from The Davidson Workshop. You can display this product anywhere in your room. Or, it can also be a great gift to your loved one. You can personalize this item by sending a 2-minute audio link to a song you and your family love! You can also have it engraved with a name or any 200-character message.
Order these products now and surprise your family members at home! How else should you ship these products to Canada? Use only Shippsy!
Does Shippsy Do Home Delivery?
The answer is Yes! Shippsy's Package Forwarding service is the best shipping service to get your packages in the comfort of your home.
We understand that some Canadian customers who love shopping from US retailers' websites are far from our Shippsy branch locations. Meanwhile, others have hectic schedules and can not claim the packages. Thus, Shippsy works with Canada Post to ensure that you receive your packages from the US conveniently at a small fee.
How Does It Work?
Your shipment will arrive at Shippsy's warehouse in Canada within a few days after they pass customs for entry into the Canadian border. We will attach the proper label to your tracked packet and hand it off to Canada Post, which will process the home delivery*.
*Normal transit time for package forwarding will be 2-4 business days.
Shippsy's Guide To Canada Post Shipping Rates (Boxes)
For customers wondering how much it will cost to have your goods delivered*, get an estimate of Canada Post Rates using a shipping calculator! It's so easy to use. Enter the package destination details, the accurate package measurement (length + width + height), and the weight.
After settling the payable amounts, the system will give you an order number with the tracking number to monitor the progress of your package.
Note: Shippsy's shipping calculator only estimates Canada Post delivery fees within Canada. Canada Post Shipping Rates International does not apply.
*Shippsy can only forward a regular parcel weighing less than 50 lbs. Packages that weigh more than 50 lbs must be picked up from our Canadian warehouse.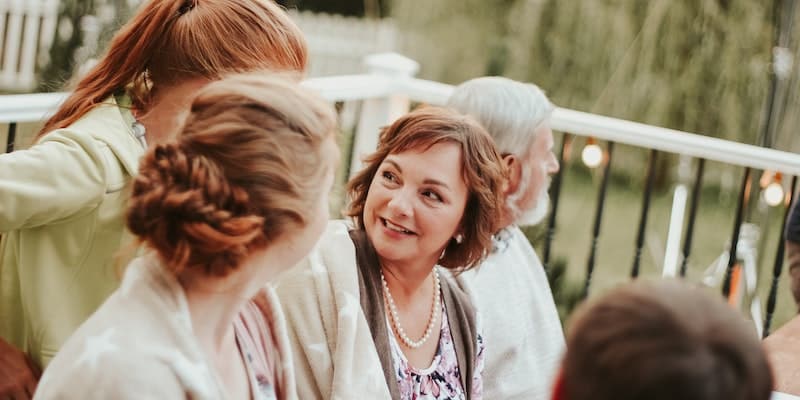 Call Us Now!
If you have questions about Shippsy's Package Forwarding or any clarifications about Shippsy's postage rates for regular shipments and surcharge for parcel delivery, call us at 888-744-7779. Or you can also send us a message via our website. Also, visit our Blog Page to read our features, updates, news, and announcements!
Key Takeaway
Family Day is a special day to honor and spend time with your family! Now is a perfect time to purchase the best gifts for your grandparents, parents, siblings, and anyone who makes the word 'family' more meaningful!
You may also find great deals shopping from Target USA!
What are you waiting for? Enjoy e-commerce shopping now and don't forget to use Shippsy for shipping to Canada!
You can use Shippsy for cross-border (United States-to-Canada) shipments only. Shippsy does not handle international mail from other countries to Canada. Meanwhile, if you own a small business in Canada, integrate your store with Stallion Express now! Take advantage of the lowest shipping rates for domestic, cross-border (Canada-to-United States), and international shipping to the United Kingdom, Hong Kong, Australia, etc. Visit their site now!