Hair is one of the first few features people notice when they first meet someone. Some people even assess someone based on how they fix or style it. While setting and styling our Hair is one of the few ways to enhance our appearance and personality, how we care for it is what matters.
Many popular hair product brands claim they offer the best items for our Hair, but can they help maintain it healthy and strong?
Check this article to learn which popular TikTok brands are worth the hype.
Why should we take care of our hair?
Hair care can do multiple wonders for us, both physically and mentally.
As mentioned, people highly notice our hair, contributing to our overall appearance. Having healthy hair can make us feel more attractive, confident, and put together.
Since hair is composed of living cells, it requires proper care and nutrition to develop and stay healthy. Overlooking the importance of our hair and scalp can lead to numerous problems, such as hair loss, breakage, and scalp infections.
Our hair can shield our skin from damaging UV rays and other adverse environmental effects.
While this does not apply to everyone, keeping our hair strong and healthy helps us feel more connected to our own identities and cultural traditions. For one, hair is a status, identity, and spiritual symbol in many cultures.
While there are more reasons to maintain the health and beauty of our hair, these are the ones worth noting.
What are the best hair care brands on TikTok right now?
If you want to try new products, TikTok is the best place to be for recommendations. You will discover hundreds of brands to test. Which hair care brand matches your needs? Continue to scroll down to know more:
Living Proof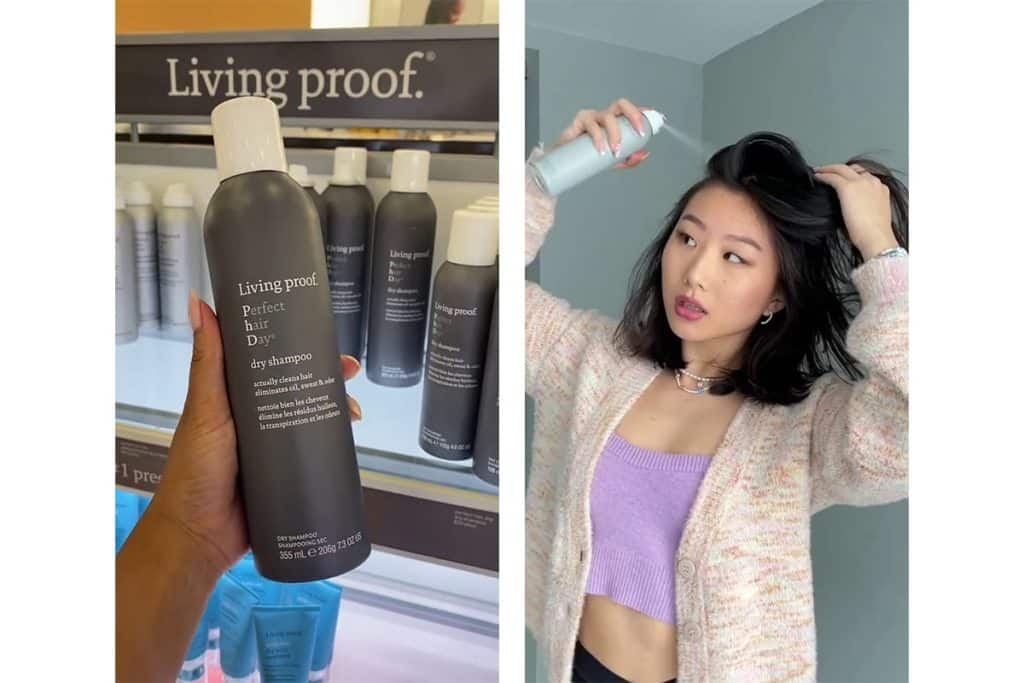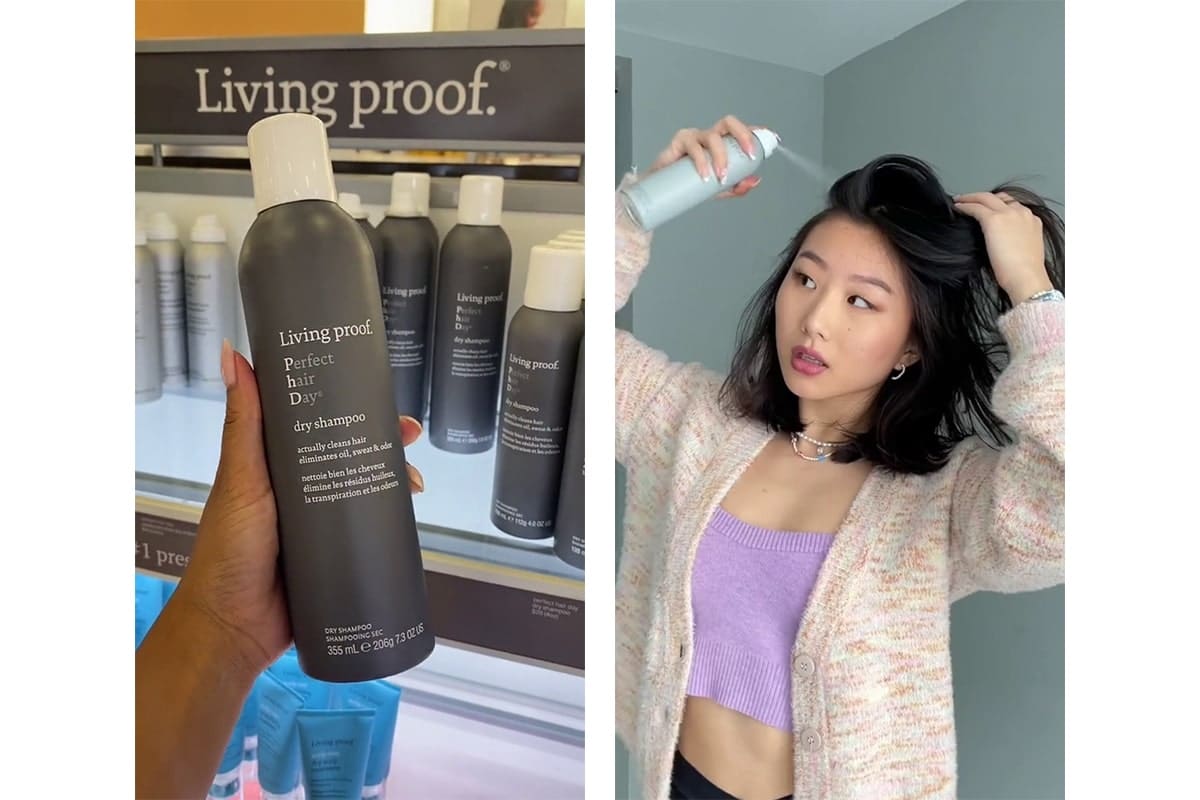 Living Proof is a hair care brand founded in 2005 in Cambridge, Massachusetts, USA, by a team of scientists and beauty experts, including a biotech startup company and a famous hairstylist. This brand is renowned for its innovative hair products that use cutting-edge scientific technology to address a range of hair concerns, including frizz, thinning, and damaged hair.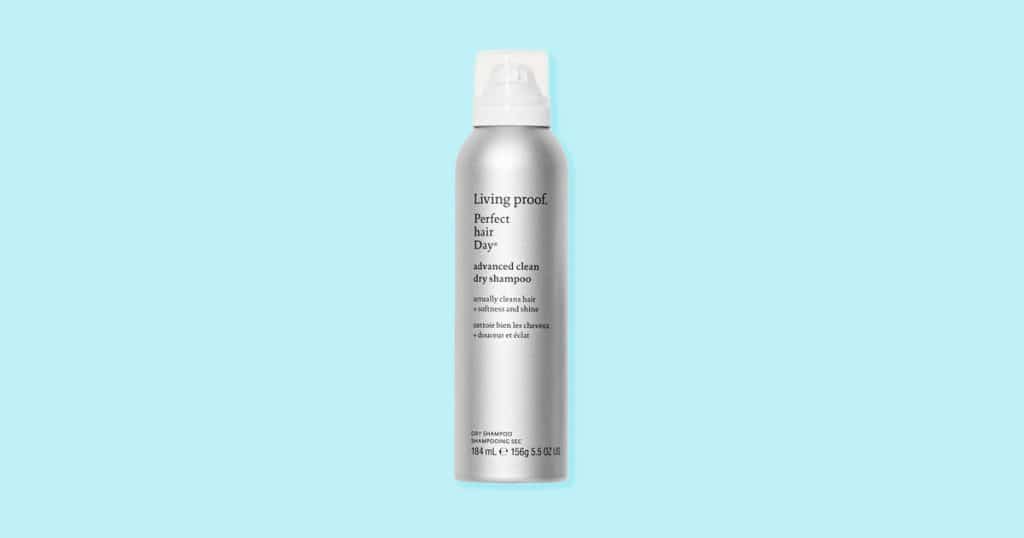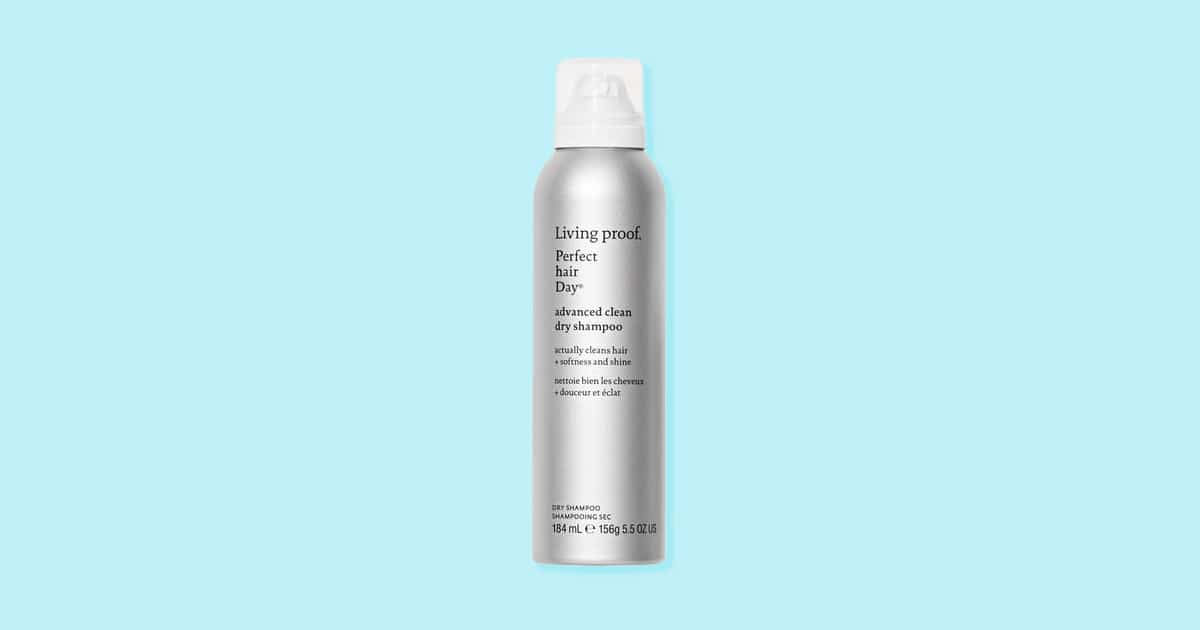 If you have not tried any Living Proof products, starting with their top-selling items is best. This way, you already know what to expect from the products.
Advanced Dry Shampoo. Advanced Dry Clean Shampoo has a breakthrough formula that cleans and conditions like a rinse-out shampoo. It removes sweat and oil while leaving hair with softness and shine and conditions the end and scalp, similar to just-washed hair. This product is also PETA-certified, cruelty-free, perfect for hair colour, and chemically-treated hair.
Triple Bond Complex. Triple Bond Complex is a weekly leave-in treatment and hair mask that adds softness, smoothness, and shine while strengthening hair eight times and making it more resistant to future damage.
Curl. Suppose you have curly hair. In this case, Living Proof also offers products suitable to our guys and gals with curly hair. The items include shampoo, conditioner, definer, and enhancer.
These products are formulated without Silicone, Phthalate, and Paraben, among others. Plus, they are vegan!
Bumble & Bumble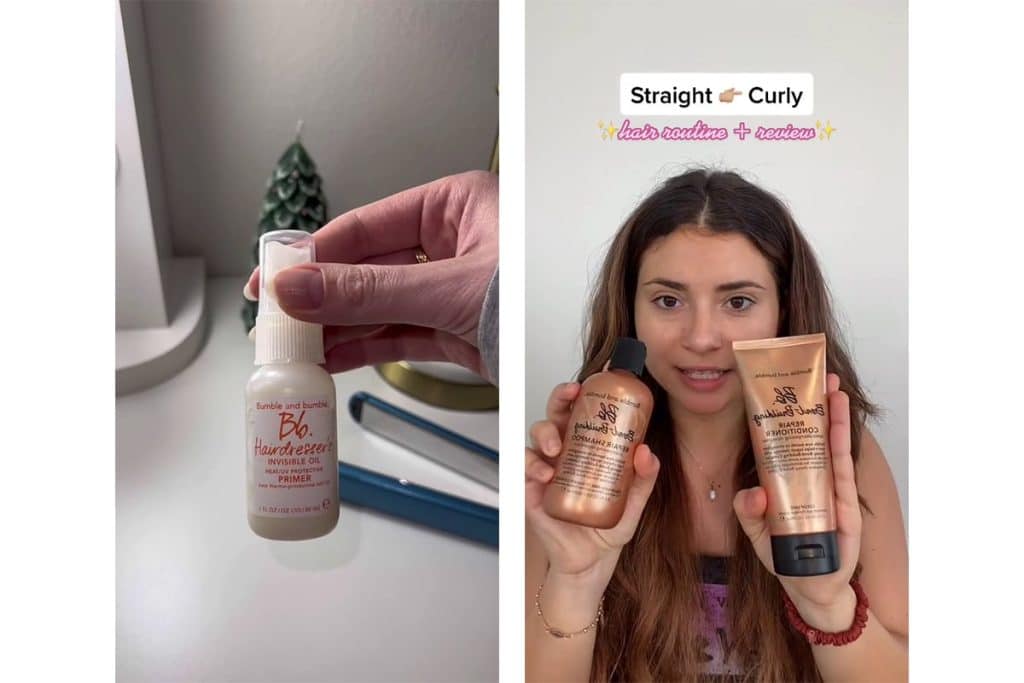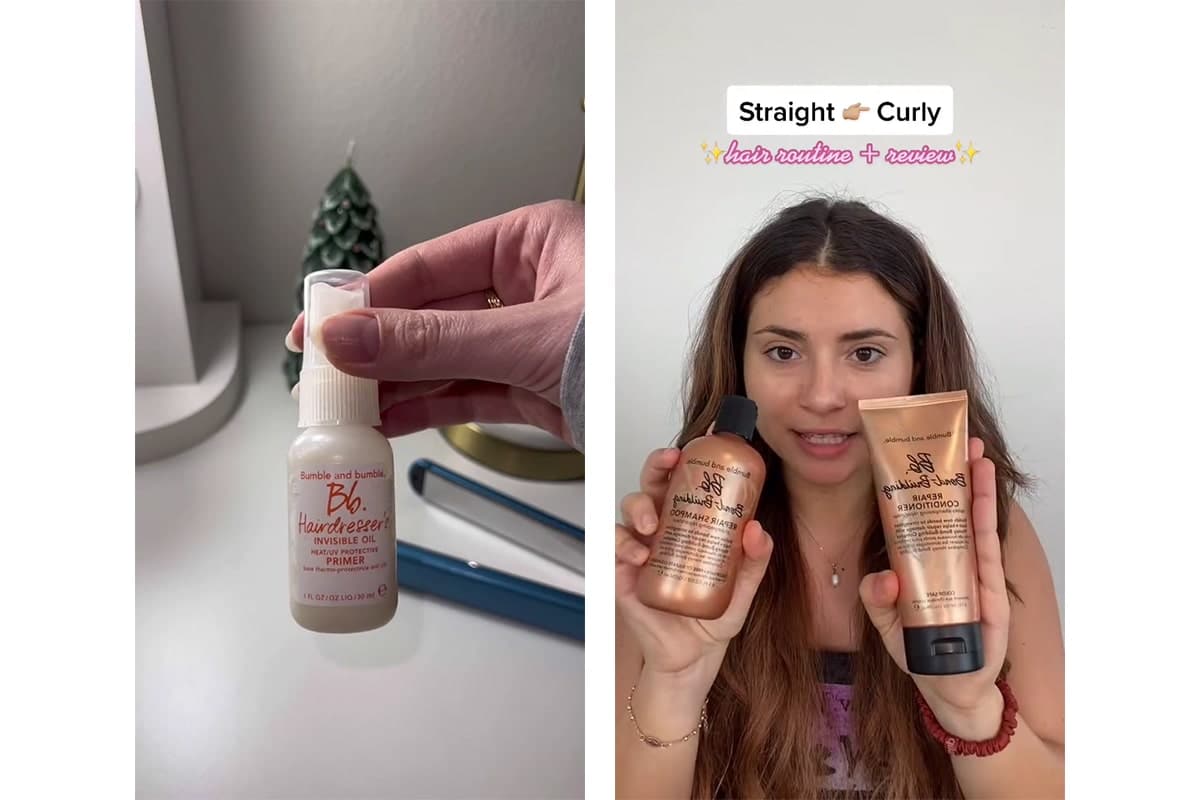 Bumble and Bumble is a famous hair care brand founded in 1977 in New York City, USA. The company sells various hair items, such as shampoos, conditioners, styling products, and treatments. They are known for their premium quality products and innovative hair care methods. They are also committed to sustainability and social responsibility, which includes initiatives to cut back on waste and help charitable organizations.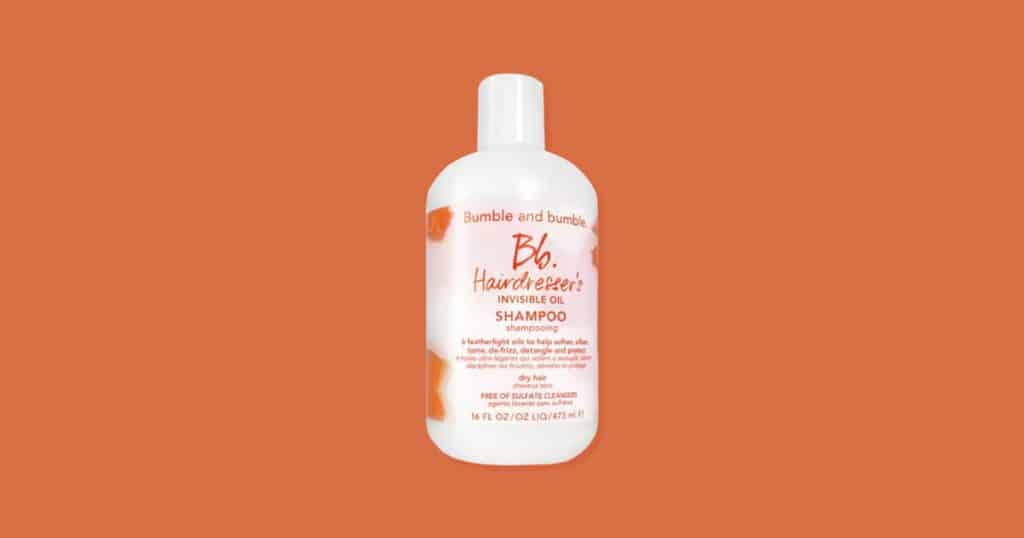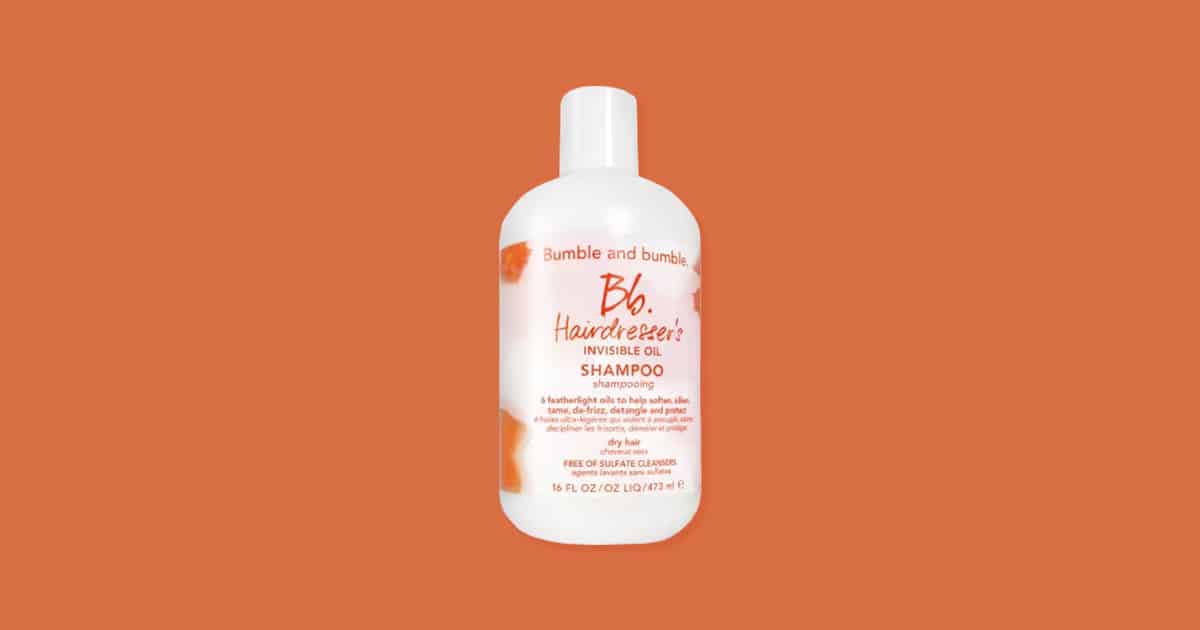 Shampoo. Bumble & Bumble offers multiple shampoo variations that accommodate different hair problems. The options include Thickening Volume, Gentle, and Hairdresser's Invisible Oil Shampoos. Each option contains natural ingredients to help hydrate, calm the scalp, and improve texture and shine. On the other hand, some products also have Citric Acid, which helps maintain the hair's pH balance. It removes dirt and residue accumulation from hair styling products.
Conditioner. Like shampoos, Bumble & Bumble offers customers numerous conditioner options, ensuring they provide what they need. The bestselling hair conditioners of Bumble & Bumble are the Super Rich Conditioner, Curl 3-in-1 Conditioner, and Bond-Building Repair Conditioner. These conditioners contain Vitamin E, which helps shield the hair from environmental stressors, including (but not limited to) UV radiation and pollution. In addition, it helps to prevent breakage and strengthen hair strands.
However, apart from the wonderful products offered by Bumble & Bumble, they also have unique benefits for their customers. The Bb rewards provide insider perks and exclusive gifts to loyal users, among other special advantages.
Dae Hair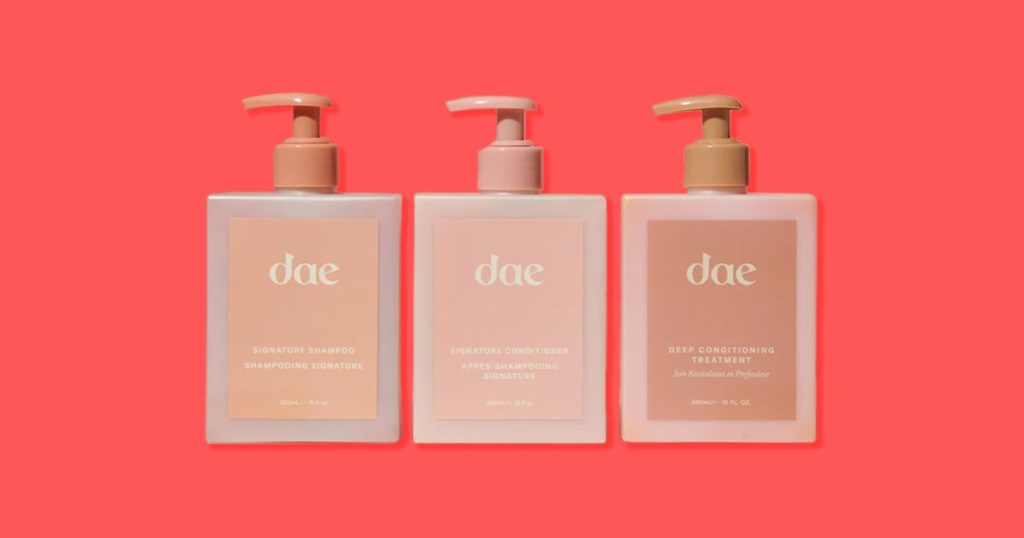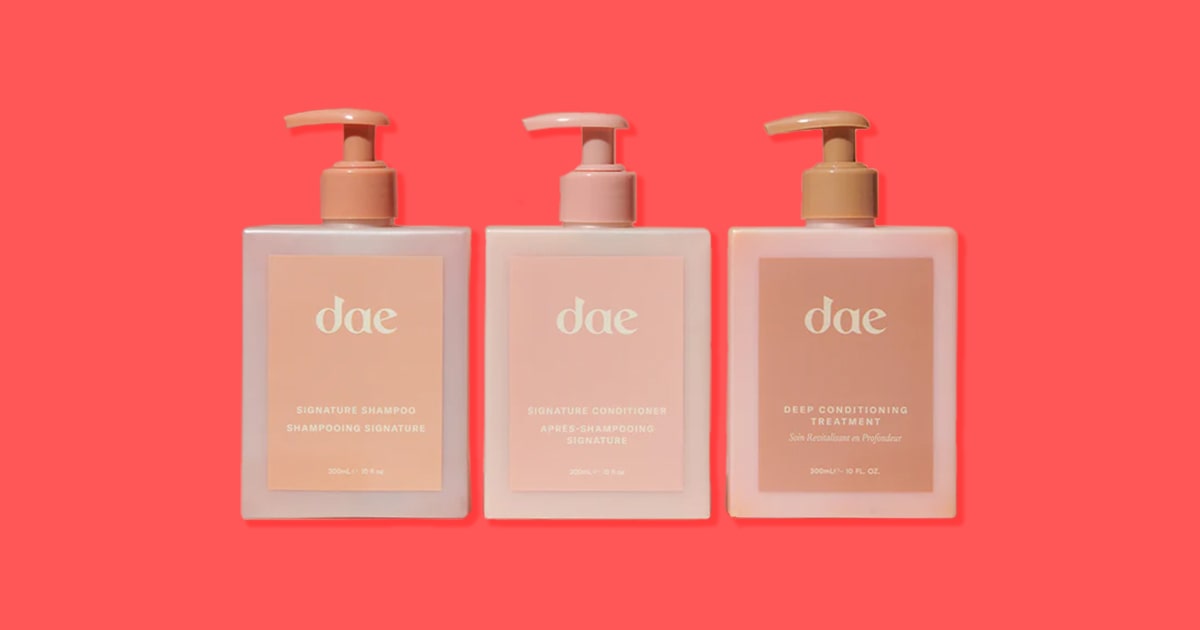 Created by the famous blogger and influencer Amber Fillerup Clark, Dae is a hair care brand based in Los Angeles, California, USA. They provide various products made from natural ingredients, such as Water, Betaine, and Orange Peel Oil, known to strengthen and nourish hair while encouraging a healthy scalp.
Additionally, each formula is free of potentially harmful chemicals, like sulfates, paraben, and phthalates. Their brand is also known to suit all hair types. Plus, all packaging is recyclable, making it more eco-friendly. Dae's bestselling items are shampoo, conditioner, hair oil, and hair mask.
They also offer different set items you can check.
Road Trip Hair Kit. Dae's Road Trip Hair Kit is a travel bundle featuring customer-favorite minis. This kit includes mini sizes of Dae's Signature Shampoo, Signature Conditioner, Hibiscus Wave Spray, Cactus Fruit 3-in-1 Styling Cream, and Dae Travel Pouch. Bring this kit anywhere you go for beautiful hair!
Monsoon Moisture Trio. Dae's Monsoon Moisture Trio is an excellent option during the wet season. The bundle includes the Monsoon Moisture Milk Shampoo, Conditioner, and Mask Full Size. Keep the hydration for smooth, soft, and glossy hair.
Violet Hour Purple Shampoo Kit. This limited-edition kit includes Violet Hour Purple Shampoo to help combat brassiness, improve depth and hair color dimension, and repair damage. This kit also includes the Violet Haze Claw Clip for dry and damp hair.
To maximize your online shopping with Dae, you might want to consider participating in the Daedreamers Club. It is a rewards program offered by Dae to its customers. By joining this club, you are entitled to numerous perks, which you can only get by earning points.
K18 Hair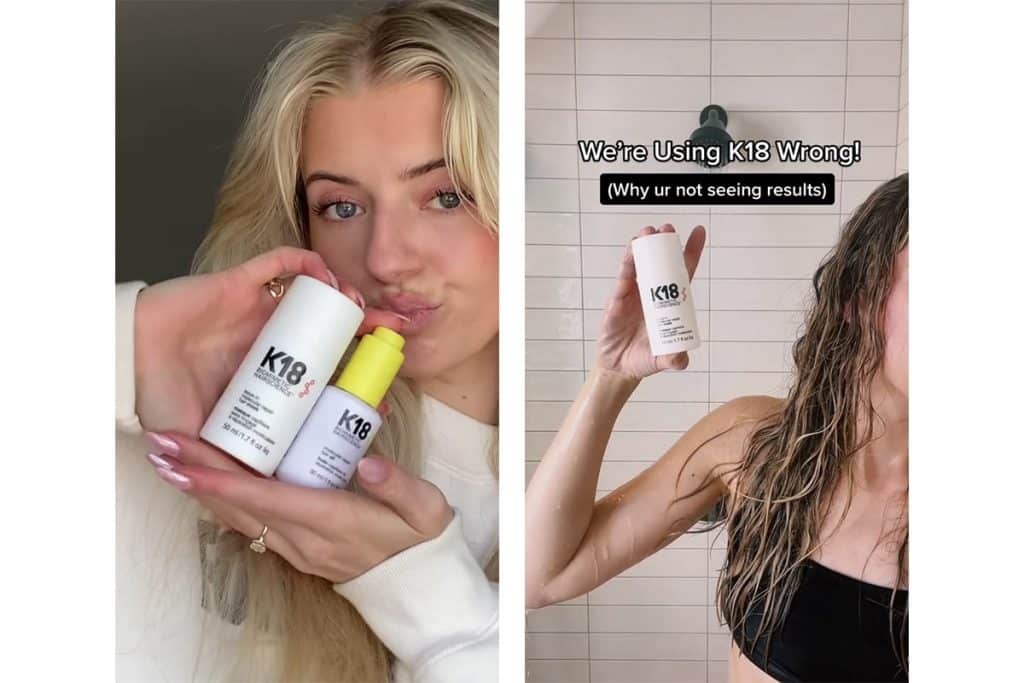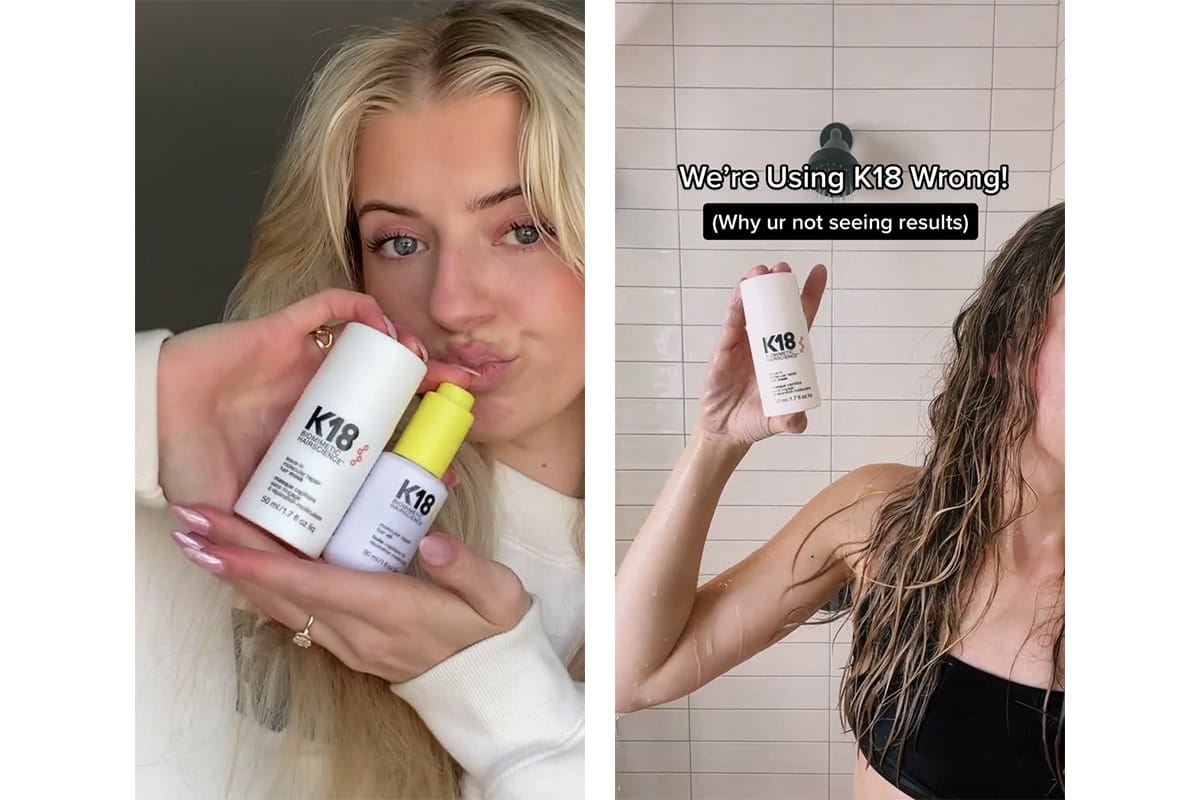 K18 focuses on restoring and repairing damaged hair which uses a patented bioactive peptide technology called K18Peptide™. This cutting-edge technology also helps enhance hair growth and is suitable for any hair type. They are also free of sulfates, paraben, and phthalates. However, results can vary depending on the application.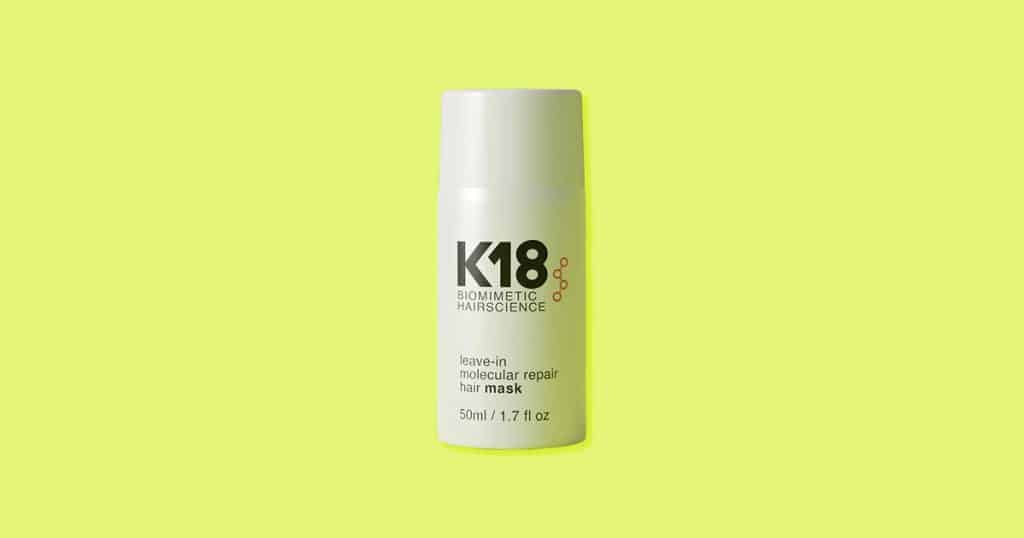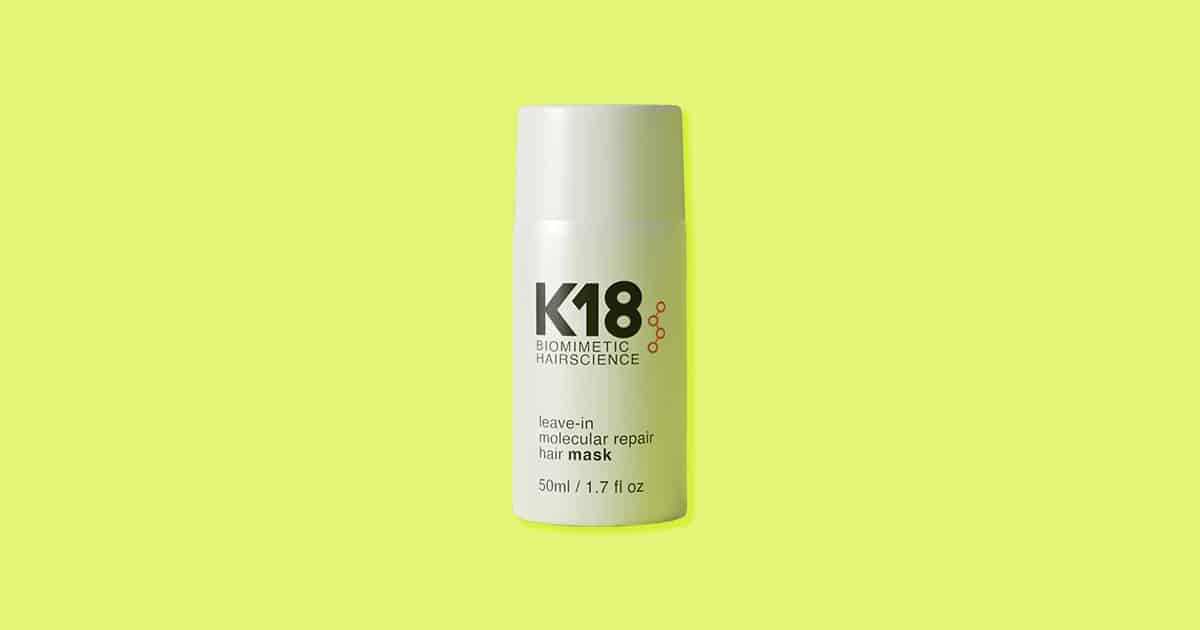 If you want to try their items, you can check the following products:
Molecular Repair Hair Oil. The Molecular Hair Repair Oil is a biotech-engineered light oil formula that does wonders for all hair types. It is clinically proven to repair damaged hair, control frizz for 24 hours, improve the shine by up to 104%, and reduce split ends to 78%.
Molecular Repair Hair Mask. The Molecular Repair Hair Mask is a leave-in treatment mask that can repair damaged hair caused by bleach and color, heat, and other chemical services on a molecular level in just four minutes.
Peptide Prep™ Detox Shampoo. The Peptide PREP™ is a color-safe, non-stripping clarifying shampoo that contains the patented formula, K18PEPTIDE™, to gently yet effectively clear excess buildup, sebum, and copper to detoxify and refresh your hair.
Peptide Prep™ pH Maintenance Shampoo. The Peptide Prep™ pH Maintenance Shampoo is a formula that effectively cleans while preserving hair health, reducing frizz and tangles, maintaining color, and improving shine.
How Can You Send These Products to Canada Cheaply?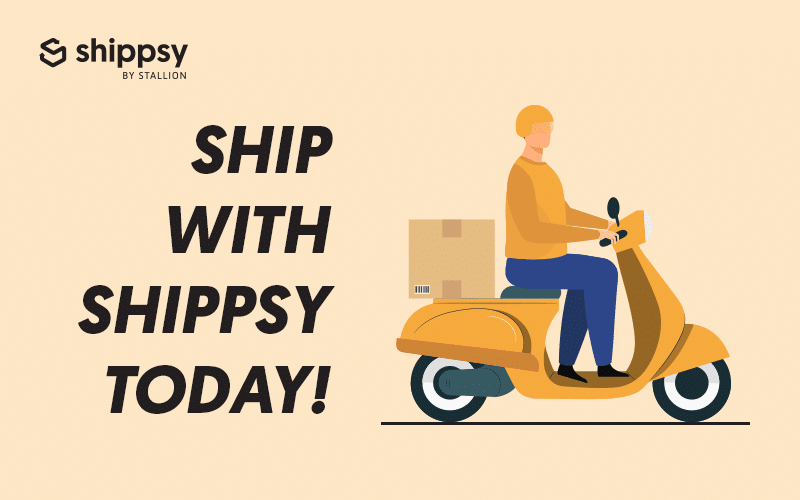 Suppose you are interested in buying any products but are hesitant to ship them to Canada because of the lengthy shipping process and expensive charges. In that case, you don't have to worry anymore. Shippsy is here to help you out!
Shippsy is Canada's most reliable US-to-Canada shipping provider. They bring your favorite US goods to Canada without any hassle and in the most affordable way. The shipping fee starts at $6.99*, plus applicable taxes and duties.
You may use a shipping calculator to know the shipment's cost.
*The prices are in CAD. The Shipsy price starts at $6.99 for Ontario, $7.99 for British Columbia, and $9.99 for Quebec. Duties and taxes still apply.
You can also check this link to learn how the CBSA computes taxes and duties. Shippsy fully complies with CBSA regulations, so make sure to be transparent with all the shipments.
We have six branches across Canada (and we're looking forward to expanding more to serve more Canadian consumers):
| | |
| --- | --- |
| Address | Business Hours |
| Mississauga Unit 1, 6305 Danville Road Mississauga, ON L5T 2H7 | Monday to Friday – 11 AM - 7 PM Saturday – Closed Sunday – 12 PM to 3 PM |
| Markham 7676 Woodbine Ave #2 Markham, ON L3R 2N2 | Monday to Friday – 11 AM - 7 PM Saturday – Closed Sunday – 12 PM to 3 PM |
| London 309 Exeter Road, Unit 43 London, ON N6E 0A3 | Monday to Friday – 9 AM - 5 PM Saturday – Closed Sunday – Closed |
| North York 101 Brisbane Rd, North York, ON M3J 2K3 | Monday to Friday – 11 AM - 7 PM Saturday – Closed Sunday – Closed |
| Kitchener 153 Country Hill Dr #5 Kitchener, ON N2E 2G7 | Monday to Friday – 11 AM - 7 PM Saturday – Closed Sunday – Closed |
| Richmond 3511 Viking Way, Unit 10 Richmond, BC V6V 1W1 | Monday to Friday – 11 AM - 7 PM Saturday – Closed Sunday – 12 PM - 3 PM |
Follow Us on TikTok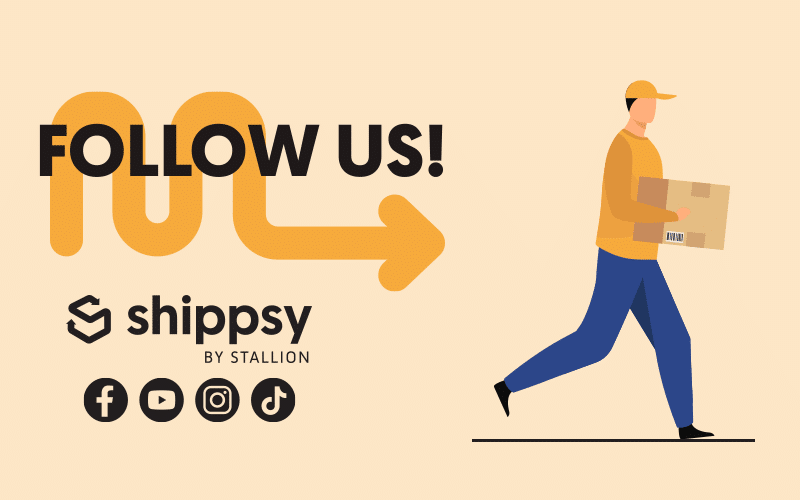 Alt Text: Follow Shippsy by Stallion on Facebook, Youtube, Instagram, and TikTok
Do you want to be featured on our next social media post? Don't forget to send us your unboxing video with the US products you shipped with Shippsy! Feel free to create and post a service review of how Shippsy helped you. Remember to tag us at @loveshippsy!
Contact Us!
If you have any feedback about our services, you can reach us at [email protected], and we love to hear your thoughts. You can also call us at 888-744-7779 for any inquiries. Our friendly customer support representatives will help you in the best way we can.