Candies, chocolates, and other treats are timeless gifts that never go out of style. They are a sweet and thoughtful way to show someone you care about them. While some show their sweet Valentine's Day gesture by giving a box of treats from a fancy chocolate shop, others prefer giving them items they would love to use. Regardless, all ways to express love are truly appreciated. Have you ordered your gifts already? If you haven't yet, you're in the right place!
When choosing gifts for Valentine's Day, it is essential to consider the recipient's preferences and personality. Widen your options in shopping for your Valentine's gift by reading this article! Order these products from the United States and ship them to Canada via Shippsy, assisted by Canada Post Mail Forwarding service!
Rose City Chocolatier Vegan Chocolates
Rose City Chocolatier Vegan Chocolates are excellent for those who prefer to avoid animal-derived products. These chocolates cater to a vegan lifestyle and are crafted only with the finest quality ingredients to delight your loved one with their rich and indulgent taste. With this option, you will show your significant other, family member, or friend that you care for their dietary preferences and give them a delicious and high-quality chocolate treat. 
Additionally, Rose City Chocolatier places their products in an insulated packaging to ensure that your order arrives safely and in good condition.
See's Sugar-Free Candies
See's Sugar-Free Candies are the best Valentine's treat for those watching their sugar intake. They come in various flavors, such as sugar-free butterscotch, milk, and dark chocolate. These candies will surely delight your loved one with their rich and indulgent taste. So, visit their site now and shop for your treats!
Personal Creations' Plush Heart Character Pillow
These adorable Plush Heart Character Pillows are a thoughtful and cozy gift for your loved one to snuggle on Valentine's Day! The pillows come in a variety of characters namely, Dog, Cat, Lashes, Smile, Sunglasses, Smirk, Blow A Kiss, and Wink. and can be personalized with a name or a short message. It is available in four colors: red, aqua, pink, and purple. 
Eternal Roses New York's Astor Gift Box
The Astor Gift Box from Eternal Roses New York is a luxurious and long-lasting gift for Valentine's Day. The product contains a beautiful preserved rose that is carefully placed in a box. Plus, you can choose your loved one's astrological sign to match the box and color. The rose is specially treated to maintain its freshness and vibrant color for up to 3 years! 
The Adventure Challenge Couples Edition Book
Make your relationship more adventurous with this The Adventure Challenge Couples Edition Book. Every adventure is a surprise and can only be revealed by scratching it off the page. After each challenge, you can add photos, write about your experience together, and add notes to make every adventure a wonderful memory to share!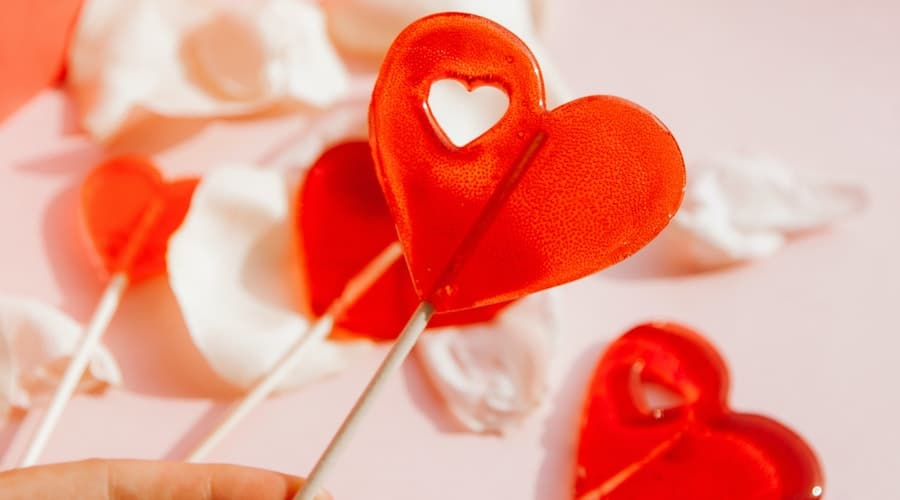 Use Shippsy's Package Forwarding
Do you want to surprise your loved one at home this Valentine's Day? We got your back! With Shippsy's Package Forwarding, we'll provide mail delivery for your Valentine's gift to arrive at your doorstep! Shippsy works with Canada Post mail forwarding service* to send your package to your location for a minimal cost. 
All you need to do is wait as we complete the customs form and process your packages for transportation and clearance. Once your shipment arrives in our Mississauga facility, Shippsy will correctly label your parcels with accurate delivery information. Then, they are immediately transferred to Canada Post forwarding service. Finally, Canada Post will then forward mail right to your doorstep!
*Shippsy's mail forwarding service can not be processed through a Canada Post account.
How Long Does Canada Post Forward A Package?
Shippsy works faster than your local postal service. Mail delivery usually takes only 2-4 business days from our US facility to Canada, and around 4-10 business days from our Canadian warehouse to your doorstep, depending on your location. Thus, ship your product early, so they arrive just in time for the special day. Delivery dates will also depend on Canada Post. 
How Much Does It Cost?
Use Shippsy's shipping calculator to estimate how much to pay for your delivery. Provide your package's destination address and information (enter accurate weight and dimensions). Then, you will be given the available delivery options and rates for your shipment.
You can process your payment by adding a credit card* to your account. Your total amount will automatically be deducted from your card.
*Shippsy does not process payment via prepaid cards or gift cards. Rest assured that your personal information is secured and safe from fraud and phishing activities as we value customer identity and confidentiality.
What Other Services Does Shippsy Have?
Shippsy offers the best shipping resources for customers shopping in the US. Our Parcel Pickup Service is for customers who choose to claim their parcels personally at their assigned Shippsy branch location. The process is free, and you must show only your order pickup sheet and a copy of your valid identification card. 
Moreover, you can use Shippsy's Pallet service if you are shipping oversized packages (more than 100 inches in total dimensions) or high-volume orders (beyond 100 pounds in weight).
Need assistance? Dial 888-744-7779 to talk to our customer service representative, or send us a message. We will gladly assist you with your shipping needs and concerns! Meanwhile, you're always welcome to visit our website to check our shipping overview, features, and updates!
Key Takeaway
Valentine's Day is a special day about love and affection. Giving candies, chocolates, and other treats to that special someone is a sweet and thoughtful gesture they will surely appreciate. So, send personalized mail and surprise your loved ones with a gift that will make their day even more special.
So, what are you waiting for? Enjoy US-based e-commerce retailers' popular searches and special offers for Valentine's Day. Then, use your US address and forward mail with Shippsy now!
Looking for a shipping partner that is faster and more affordable than any other postal service? If you are a small business owner in Canada, check out Stallion Express shipping resources for domestic, Canada-to-US, and international shipping services. Integrate your store now and experience premium marketing of your business with Stallion! Visit their website for Stallion's general information on its services and rates.